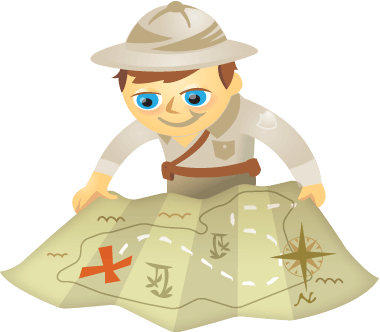 Is your business marketing on Instagram?
Do you want your Instagram posts to be seen by more people?
You can make it easier for people who don't follow you on Instagram to find your content by using hashtags.
In this article you'll discover how hashtags make your Instagram images and video more discoverable.
How Instagram Hashtags Work
While hashtags originated on Twitter, they quickly became part of each social media channel. At this point, Instagram hashtag density tends to be much greater than Twitter's because companies realize the success of their Instagram marketing depends on proper hashtagging.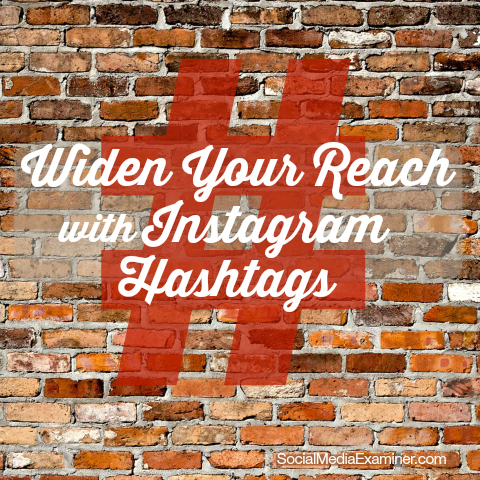 One of the ways people find content and contributors they enjoy on Instagram is to search with hashtags.
Here's how that works.
Each piece of Instagram content you post can be accompanied by a short message or caption and a few hashtags. The hashtags help organize and categorize images and video content, which aids the process of content discovery and optimization.
For example, a travel company might post this picture of a pretty sunset in Aruba, and then use the hashtags #sunset and #Aruba when it's uploaded to Instagram.
Get Everything You Need to Become A Better Marketer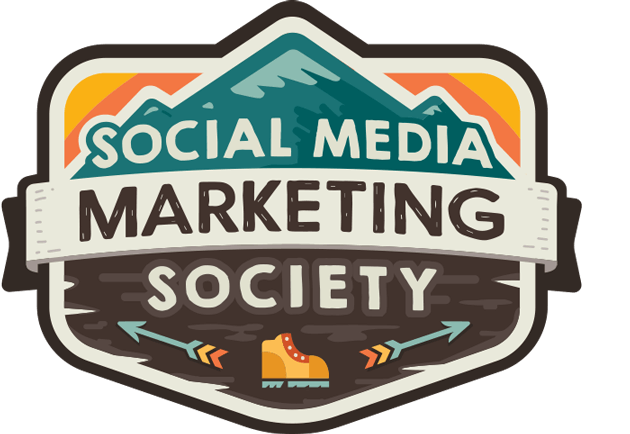 Looking for a one-stop-shop for marketing greatness? Try the Social Media Marketing Society to boost results and become a better marketer through deep-dive training and an always-on community of marketers. The path to better marketing begins in the Society.
START YOUR TRIAL TODAY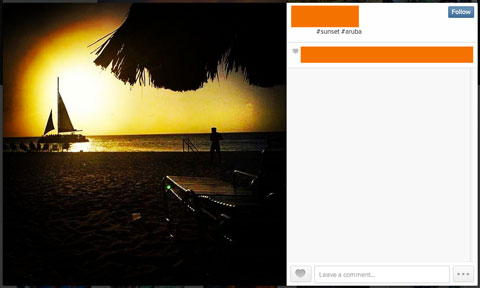 By using these two hashtags, the image is cataloged so other Instagram users who enjoy looking at sunsets and images of Aruba can find it—even though they don't yet follow the travel company's Instagram feed.
Those users may share the photograph and add #Caribbean or #vacation to it—making the circle of people who might see it even wider.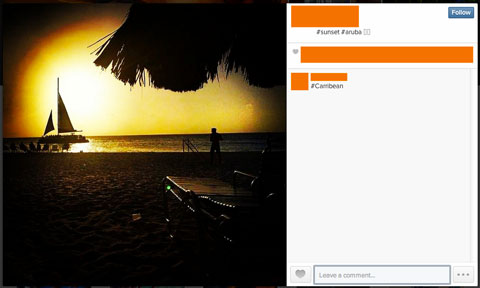 What's more, Instagram hashtags don't just stay within the platform. When someone shares your Instagram content to Facebook, the Instagram hashtag is published along with it.
This means your content has a better chance of being discovered by other fans who may not have originally seen the image or who are searching for the hashtag with Facebook's Graph Search.
This provides a nice way for businesses that have new Instagram accounts or small follower numbers to get exposure to more people interested in what they offer.
Hashtag Best Practices
Regular Instagram users see hashtags as tools for improving the network experience, whereas online marketers see the potential for building communities, increasing brand recognition and extending business reach.
Small business owners who are new to Instagram tend to make two mistakes when it comes to using hashtags: using too many hashtags and using irrelevant hashtags.
Put Google Analytics to Work for Your Business (Online Training)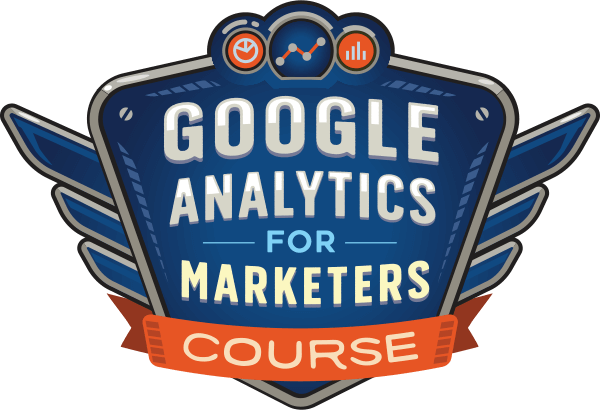 Ever thought, "there's got to be a better way" when it comes to tracking your marketing activities? Are you forced to make decisions based on limited data? With the right training, you can use Google Analytics to measure all of your marketing efforts with certainty.
You'll stop the leaks in your ad spending, justify your marketing spend, gain the confidence you need to make better marketing decisions, and know what's working at every step of the customer journey. Let the world's leading analytics pro show you the way. Check out our new Google Analytics for Marketers course from your friends at Social Media Examiner.
CLICK TO LEARN MORE: ANALYTICS TRAINING
As a general rule, every image and video your business uploads to Instagram should include a short caption. While you can include up to 30 hashtags, consider using no more than three to five hashtags.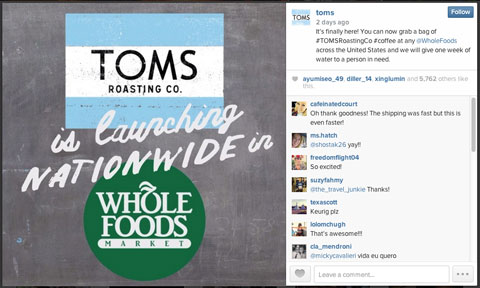 Instagram accounts that overload their descriptions with hashtags in an effort to reach more users come across as blatant and desperate marketers.
It may be tempting to use popular hashtags in the hopes of reaching thousands (or millions) more people on Instagram. For instance, one of the most popular hashtags is #love and it's been applied to more than 184 million photos. If an accountant uses that hashtag with photos of his office, he is not doing the network—or his business—any favors.
Some of the top 30 hashtags such as #food and #fashion may be relevant to your business and are therefore fair game. However, users are bound to ignore and even blacklist businesses that routinely abuse and spam hashtags.
How Top Brands Use Instagram Hashtags
Large companies that have found marketing success on Instagram use popular hashtags sparingly—they do not blindly apply irrelevant hashtags to their content. Instead, those companies are more comfortable either dominating hashtags or creating new ones that are related to their brands.
For example, during the 2014 FIFA World Cup in Brazil, Nike posted many inspiring photographs of children playing soccer in disadvantaged neighborhoods and the only hashtag they used was their own slogan: #justdoit.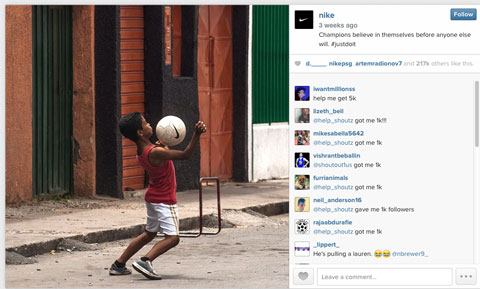 Clearly, Nike intends to dominate their own hashtag on Instagram and will not risk diluting the effort with additional hashtags. And let's face it, if you're looking for inspirational sports stuff, searching for #justdoit is a no-brainer.
Organic and gourmet food giant Whole Foods Market uses one or two hashtags per photograph with the intention of describing a food item or a place. For example, "Power Breakfast! Oatmeal topped with #chia seeds, goji berries, kiwi, blueberries, bee pollen, and Maca powder from @nutritionnut_."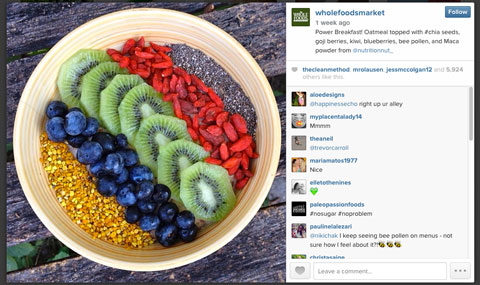 Using ingredient hashtags like #chia puts Whole Foods Market's images right in front of their target.
Starbucks believes in using three to five hashtags for the purpose of maximizing content interaction (usually named after one of their beverages). They also make great use of hashtags like #glutenfree to show up in searches not necessarily related to coffee.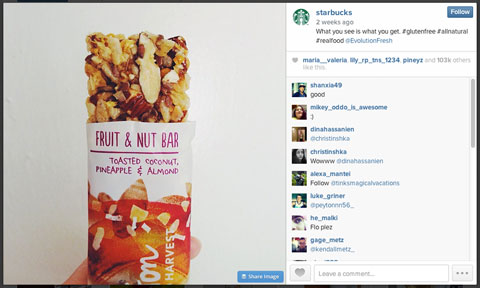 Conclusion
Instagram is a mature, full-fledged social network that uses hashtags to organize and categorize its vast collection of image and video content.
Failure to use hashtags renders Instagram content virtually private. On the other hand, using the right hashtags helps put your content in front of people searching for keywords and phrases associated with your brand or business.
Social media marketers can take advantage of hashtags to increase their reach as long as they choose hashtags carefully and don't overuse them.
What do you think? Do you use hashtags as an Instagram marketing tactic? Do you have your own hashtag or do you use other popular ones? Leave your comments below.