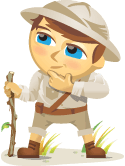 **UPDATE:  We have announced our two winners. The winner of the comment/blog portion of the contest, receiving two tickets to the Facebook Success Summit is Theodore Sturos, read his comment here. The winner of the Twitter contest is Kim Isles. Thanks to everyone who participated in the event. We look forward to seeing you all in a couple of weeks!**
Want to win a free ticket to the largest online Facebook marketing event of the year?
Social Media Examiner has worked hard to bring you our second-annual Facebook Success Summit. It's even better than last year! And we've come up with a fun way to get you involved.
First, what is this event?
Facebook Success Summit 2011 is an online conference dedicated to helping businesses master Facebook marketing. More than 900 businesses have already signed up, including Sony, CNN, Hewlett-Packard, Smucker's, Zealand, Virginia State Parks, Hampton Inn and hundreds of smaller businesses.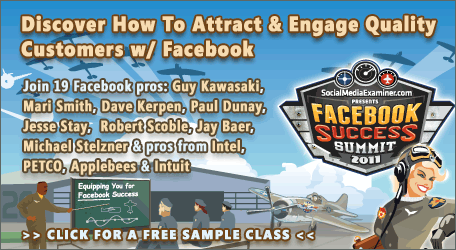 Nineteen of the world's most respected Facebook marketing experts will share their strategies with you. Hear from Guy Kawasaki (author, Enchantment), Mari Smith (co-author, Facebook Marketing), Robert Scoble (co-author, Naked Conversations), Dave Kerpen (author, Likeable Social Media), Jesse Stay (author, Facebook Application Development for Dummies), Michael Stelzner (founder, Social Media Examiner), Jay Baer (co-author, The Now Revolution), Andrea Vahl (co-author, Facebook Marketing All-in-One for Dummies), Amy Porterfield (co-author, Facebook Marketing All-in-One for Dummies), Chris Treadaway (co-author, Facebook Marketing), Paul Dunay (co-author Facebook Marketing for Dummies) and Richard Krueger (co-author, Facebook Marketing for Dummies)—as well as experts from Intel, PETCO, Applebee's and Intuit.
Social Media Marketing Society (Ongoing Online Training)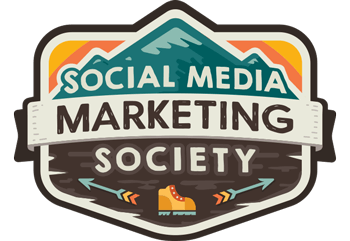 Want to confidently secure your future? Is your mission to bring in more revenue, attract better leads, or increase exposure for your company or clients? The Society Media Marketing Society is the ultimate resource for marketers—a place where you can discover new marketing ideas, improve your results, get support, and become indispensable. Join thousands of your peers and receive ongoing training, support from pros, and access to a community of supportive marketers who understand your struggle.
JOIN NOW - SALE ENDS MARCH 9TH!
Presentation topics include developing a Facebook marketing strategy, growing and engaging a Facebook following, selling with Facebook and Facebook integration (just to mention a few!). Check out all the sessions.
At last year's summit, 96% of attendees said they'd recommend the event to a friend and attend again.
How can you win tickets?
We have three free tickets to the summit, valued at $597 each, plus the opportunity to be promoted to more than 100,000 of your peers! And remember, this is an online conference—so no travel is required to participate.
Two ways to win: There are three tickets up for grabs and two ways to win:

#1: Twitter entry
Simply click the button on the right or tweet what you see below for a chance to win one ticket:
I want to win a ticket to Facebook Success Summit http://bit.ly/winFBSS11 (via: @smexaminer ) #winFBSS11
You can tweet up to two times per day. Each tweet is an entry to win. We'll randomly draw the winner of a free ticket. All tweets must have the #winFBSS11 hashtag included.
#2: Written entry
This winner gets two tickets PLUS a mention in the Social Media Examiner newsletter (100,000+ subscribers)!
Simply write why we should award you a free ticket in the comments box below (scroll down).
The judges (Michael Stelzner, founder of Social Media Examiner and Mari Smith, co-author Facebook Marketing: An Hour a Day) will select the winning entry. Their decisions are subjective and final.
What you need to know
You can enter to win either or both prizes.
Tweets must contain #winFBSS11.
The deadline is Friday, September 16, and the winners will be announced shortly thereafter.
If you've already purchased a ticket, no worries. If you win, we'll either give you a full refund or you can give your spare ticket to someone you really like.
No purchase is necessary to win.
We look forward to seeing your blog posts, comments and tweets. Good luck!