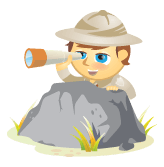 ********UPDATE: Congratulations to Marc Ensign, the winner of 2 free tickets for this entry, and Melissa Toppenberg, the winner of the Twitter contest and 1 free ticket.*****
Want to win a free ticket to the largest online Facebook marketing event of the year?
Social Media Examiner has worked hard to bring you our third-annual Facebook Success Summit.
And we've come up with a fun way to get you involved.
First, what is this event?
Facebook Success Summit 2012 is a large online conference dedicated to helping marketers and business owners master Facebook marketing.