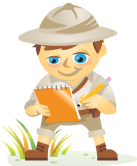 Your customers get 99% of their information from search engines, social media referrals, online news sites and targeted content.
If your business is NOT there among the solutions when your customers are looking, you're lost.
And even if they do find you some other way, you will still lose if you don't have compelling content to keep them engaged with your brand.
And so you must publish, you must tell stories and you must become interesting to your customers so that they find, like and trust you.
In his book, Accelerate! Move Your Business Forward Through the Convergence of Search, Social & Content Marketing, Arnie Kuenn puts it simply:
"Web users are consumers of content and you need to deliver compelling content that will engage them, and keep them coming back for more."
This book is about successful digital publishing and consistent content quality. The author explains that if you do it right and strive for quality, you'll produce content that:
Attracts links.
Compels people to share it on social media.
Meets the real needs of your customers.
Here's what you need to know about Accelerate! by Arnie Kuenn.
Author's Purpose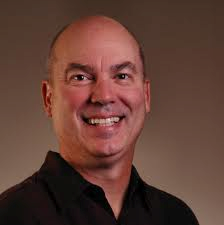 Arnie Kuenn wrote this book for website owners (that's you!) to get you thinking like a publisher.
And he should know something about that, because he self-published this book. Kuenn is sharing not just theory, but experiences from his own success as an online marketer and publisher!
He wants you to have a thorough understanding of:
How digital publishing works.
How to create the kind of content your customers are looking for.
How to ensure that they find it and share it.
How all of these things will ultimately strengthen your online presence.
What to Expect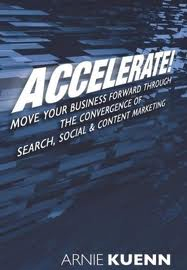 At 13 chapters (257 pages), Accelerate! is a meaty book. It's a very analytical and logical guide to Internet marketing. If you're not an experienced Internet marketer, this book will give you the confidence you need to execute digital publishing from the perspective of content, search and social media.
Even if you're a veteran Internet marketer, you can expect to get a much firmer grip on these concepts and how each contributes to the publishing process.
🌟 Ready to Supercharge Your Social Marketing Strategy? 🌟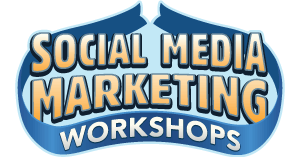 Struggling with your social marketing? You're not alone. The solution? The Social Media Marketing Workshops!

During these live 2 hour deep-dive workshops, you'll discover what's working now on Instagram, Facebook, TikTok, YouTube, and LinkedIn. Skyrocket your engagement, broaden your reach, and amplify your sales.

Become the marketing hero your company and clients need—without leaving your home!
🔥 Save $670 on an All-Access Ticket! Sale Ends Tuesday! 🔥
GET YOUR TICKETS NOW
You'll discover that a content strategy is very much like the links in a bicycle chain. These links are:
Strategy
Research
Content creation
Promotion
Distribution
Link-building
Measurement
Not only is each link vital to the strength of the whole chain, but also all links must be connected (break one link and the whole things falls apart!).
Highlights
Each of the 13 chapters serves as a powerful brainstorming exercise for your next piece of content. However, there are some key concepts that I feel compelled to highlight.
#1: Target Your Traffic Through Keyword Research
Keywords play a powerful role in a content marketing strategy. They are the basic means of communication between searcher and search engine, representing the searcher's voice and interest. Here's how to brainstorm for relevant keywords and phrases:
What are the key terms that you identify with your industry?
Do your products come in different styles or colors?
Do you have model numbers or serial numbers that someone might search for?
Would your product or service be categorized differently by region, or even by country? For example, one searcher might search "auto insurance" and another might search "car insurance."
Consider your products or services by components. For example, if you sell playground equipment, what are the components of the playground equipment that you sell: swing set, slide, monkey bars, etc.?
From your market research, determine what kinds of questions people are asking about your industry. Do these questions give you new insight into how your products are being seen that you hadn't considered before?
Remember, the main idea in brainstorming for keywords and phrases is to think like a searcher and put yourself in his or her shoes.
#2: Content Must be Maintained to be Successful
Content needs constant maintenance to be successful. You can't ignore maintenance. Your content represents your brand and your expertise—your ability to meet the needs of your customers. Whether online or offline, the content you publish needs to be kept up to date in order to remain relevant, timely and accurate.
Here are some common content issues that creep up when maintenance is neglected: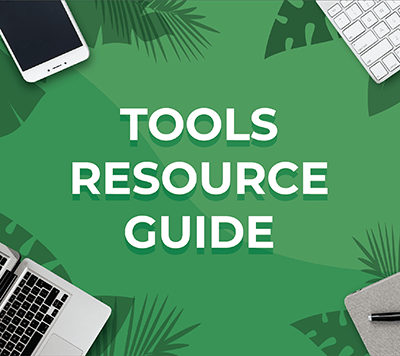 Looking for something to make your life easier?
Discover the tools we recommend to drive engagement, save you time, and boost sales across your entire marketing funnel or business.
Whether you need help planning content, organizing social posts, or developing your strategy, you'll find something for every situation.
FIND YOUR NEXT FAVORITE TOOL
Old, inaccurate or irrelevant content
Broken links within the content
Policy changes that may affect content
Inconsistency with branding style
Inaccurate or missing meta-descriptions
To begin monitoring your existing content assets, you will need to do a content audit, which involves using a simple Excel spreadsheet to take inventory.
In the end you want to keep content that:
Is relevant, timely and useful.
Meets your organizational goals.
Adds value to your customers' experience.
#3: Proper use of Links to Optimize Content
The way that you handle links is a significant part of search engine optimization. The most important thing is to make it clear where a link will take your visitors—don't surprise them. Using ambiguous or generic words such as "click here" as anchor text, is a less effective linking strategy than using clear and definitive words.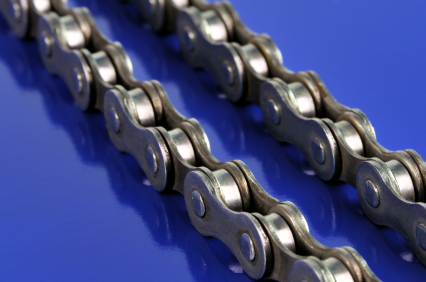 Here are some link tips:
A link's color should be different from the main text—most people expect it to be blue and underlined, so you might want to keep that in mind as you set up your style sheet.
The words that you highlight (anchor text) should be a good clue to the content that you're linking to. Try not to send your visitor to a page that they're not expecting.
Broken links look sloppy and give the impression that you've forgotten about the page. Both users and search engines frown upon broken links.
Search engines want to see links in your content, and internal links are the easiest way to accomplish that. Internal links are clues to your website's relevance.
When using internal links, avoid generic anchor text such as "Want to read more? Click here." Again, search engines want to see relevance in the anchor text. To ensure relevance, make sure that the anchor text for those links matches the title of the page it links to, whether it's a page on your site or a page on another website.
Above all, links should direct users to a page that is relevant to the content that they are currently engaging. Directing users away from the topic at hand is a surefire way to lose their attention.
#4: Use Social Media to Promote Content—the Right Way
The greatest value of social media is that it's social. You have the opportunity to engage and interact with potential customers by adding a sense of familiarity and comfort to your brand image.
The Motor Lodge in Prescott, AZ is a great example of a small business doing this on Facebook. They've generated a following of about 1,600 fans on their page, and are keeping them engaged with updates about life at the hotel (even though most of their followers aren't immediately looking to spend the night in Prescott).
Their success comes first from a quality website that demonstrates who they are, is appealing to visitors and is easily navigable.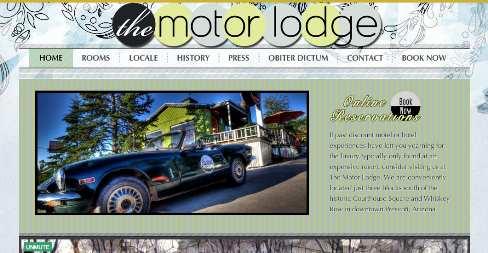 Second, they consistently post interesting content on Facebook, such as stories about their resident cat Shadow, and invitations for fans to "come to our place for a good shower." Their updates treat followers as friends and even more importantly, the down-to-earth posts encourage comments and interaction.
Third, their updates aren't necessarily about them, but rather offer reasons to come to Prescott, AZ. These kinds of updates don't sound like advertising, but for last-minute getaways, this quaint little town will be on the radar of most of their fans, and they'll have a reason to stay at the lodge!
You can do this too by building relationships on Facebook so that when you have some content to promote, you have an audience that's ready to receive it. Take a look: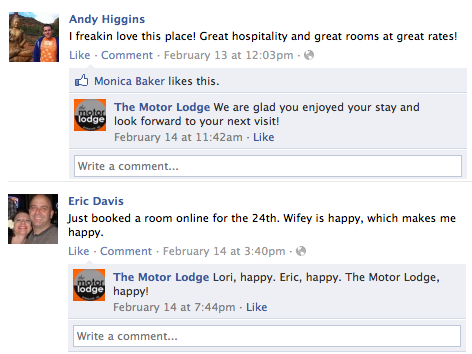 Personal Impression
Accelerate! is an exceptional book and now that I've read it, I'm a HUGE fan of Arnie Kuenn! If you read it, you'll see why.
I love that he talks about something often overlooked that is at the very heart of digital publishing: that it's not just about content marketing and social media. Far from it!
There's a ton of work that goes on behind the scenes to boost online presence. Things like research, link-building, content curation, content audits, understanding how search engines work, reputation management and other activities which are extremely important parts of the digital publishing process—and they're all very well explained in this book.
You'll find tremendous value in this book and some tips in particular; for example, how to send link requests that don't get deleted, and how to approach bloggers who are out of your league. He even explains how to develop a customized pitch. To say that this is a great book is an understatement. So if you're doing business online, you absolutely have to read Accelerate!
If Social Media Examiner could give this book a 6-star rating, we would! But there's no such thing, so a full 5-star rating will have to do!
What do you think? Leave your questions and comments in the box below.
Get Your FREE Course: Web3 for Beginners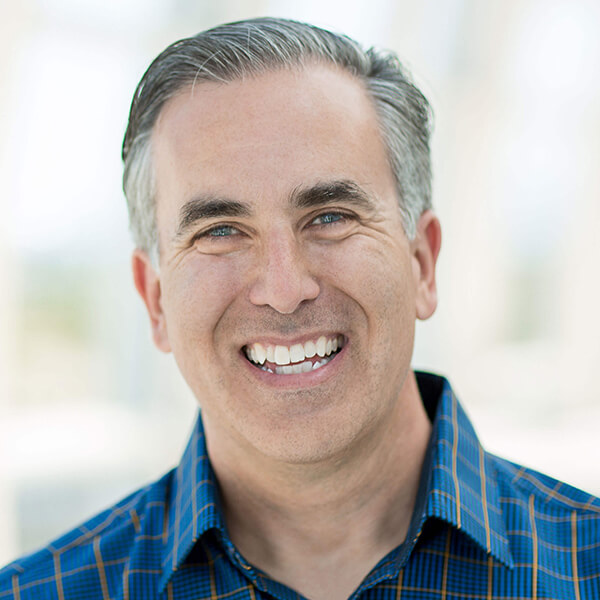 Curious about Web3, but don't know where to start or who to trust?

Introducing Web3 for Beginners, a course taught by Michael Stelzner, the founder of Social Media Examiner.

Learn the basics of Web3 and apply it to your business with this FREE comprehensive course.
CLICK HERE TO GET FREE ACCESS