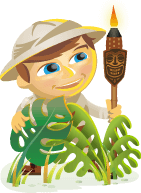 Are you getting ready to release a product, book or service?
Do you want to know how a podcast can boost your launch?
To learn why podcasts can be a very powerful marketing tool when it comes to starting a launch, I interview Brian Clark and Chris Ducker for this episode of the Social Media Marketing podcast.
More About This Show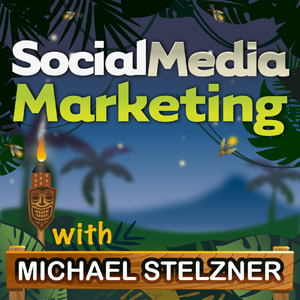 The Social Media Marketing podcast is a show from Social Media Examiner.
It's designed to help busy marketers and business owners discover what works with social media marketing.
The show format is on-demand talk radio (also known as podcasting).
In this episode, I interview Brian Clark, founder of Copyblogger Media and host of the new podcast New Rainmaker. Chris Ducker is the author of Virtual Freedom and host of The New Business Podcast. Both Brian and Chris are serial entrepreneurs.
Brian and Chris share why they've chosen podcasts to launch their new products.
You'll discover ideas for your own launches and why you should give audio a chance.
Share your feedback, read the show notes and get the links mentioned in this episode below!
Listen Now
Where to subscribe: Apple Podcast | Google Podcasts | Spotify | RSS
Here are some of the things you'll discover in this show:
Launching With Podcasts
Why launch a special podcast with the same name as a new book?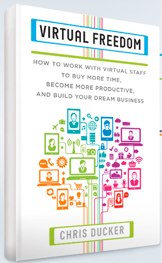 Chris explains that podcasting has been good to him from a personal brand perspective, and it's been a way for him to grow his own personal network of contacts and business associates. It also enables him to expand reach ridiculously in a short period of time.
Chris says that he enjoys podcasting because he is more of a talker than a typer. The last thing he wanted to do after he had written his book was to write blog posts to promote it.
So when they put together a marketing plan for the book, there was no doubt in Chris' mind that a special podcast with the same name would be the best approach.
Listen to the show to find out the two main reasons why Chris chose podcasting to help with the launch of his new book.

Why add a podcast to the launch plan for a new product?
Brian tells the story of how during his time as an attorney, he was first introduced to the word rainmaker, which means the person who brings in the business.
It was back in 1998 that Brian started to publish online and he became an entrepreneur. He didn't have professional or family privileges, so he couldn't be the traditional type of rainmaker that he had observed earlier. Reflecting on it, he saw that the Internet was his way to become a rainmaker. Nearly sixteen years later, it's played out really well. It's the genesis of the concept itself.
Copyblogger has done a couple of podcasts, and although they don't have the hugest uptake, people do love them.
Brian says that they see audio as a completely new channel to reach people who may not be familiar with their brand, and this is in line with the product they'll soon launch.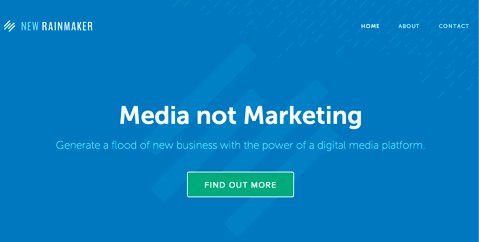 You'll hear why Brian sees audio as the best foundational content, from which you can create every other form of content.
Listen to the show to find out why the New Rainmaker podcast is more than just a podcast.
Where is the world of podcasting heading?
Brian believes that the reason podcasts didn't do as well as expected back in 2005 was because it was hard for people to make money with sponsorships or advertising.
However, everyone uses content to sell things, and the world seems to be waking up to this. Consequently there has been a big resurgence in podcasting.
The way Apple has embraced podcasts as a format within iTunes has made it easy to subscribe and more people than ever are now aware of them.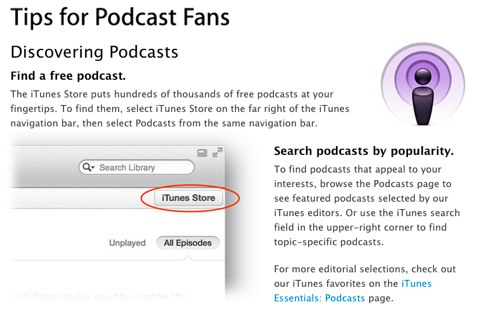 You'll hear why podcasts work for anybody who knows what they're talking about, and why Brian believes we are entering the golden age of podcasting.
If you want to read more about where the world of podcasting is headed, be sure to check out Social Media Marketing podcast's episode with Michael Wolf, who's an industry analyst in the podcasting space.
Listen to the show to discover why podcasting is the one form of media creation that is radically underutilized. 
The strategy behind the launch of the Virtual Freedom podcast
Chris says that without a doubt he knew that his podcast had to have the same name as the book. It would also help with search in Google.
When you publish your episodes to iTunes, you have a period of 8 weeks to be listed in the New and Noteworthy section, under all of the individual categories that you can list yourself in.
So when it came to the launch of Chris' show, not only did he want it to complement his new book, but he also wanted to utilize the power of this 8-week window to optimize his exposure. Chris relates it to being on the first page of Google.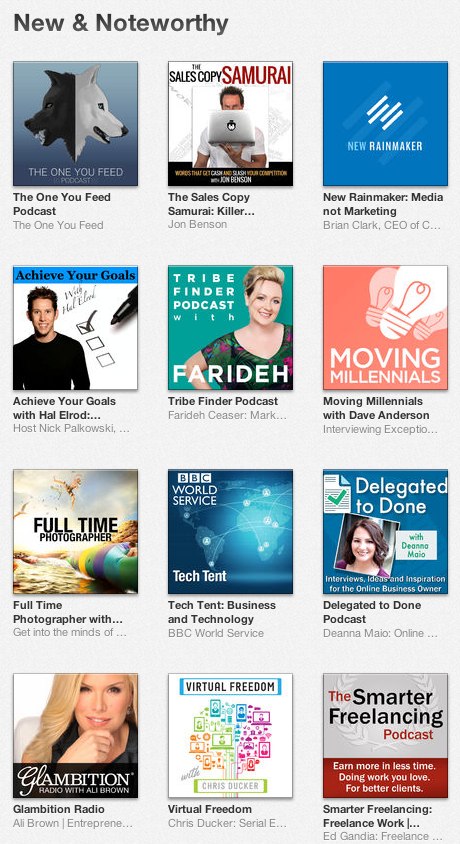 You'll discover the two main strategies that Chris uses to make sure he remains in the New and Noteworthy section on iTunes.
Listen to the show to hear the main focus of the Virtual Freedom podcast.
Tactics used to launch the New Rainmaker podcast
Brian explains how they've hinted at what they're doing and that people are paying close attention.
The Rainmaker platform is a hosted, turnkey, online marketing solution that Brian and his team have worked on for 3 years. They've built all of the pieces and a deployment system where you can push a button like with Squarespace but get something as powerful as HubSpot, except it's what Copyblogger uses.
It's now a matter of trying to get the platform launched and continue to market it over time.
Brian sees the podcast as central because the site where the podcast is hosted is using this new platform. People can watch it evolve and become more powerful as the podcast lessons progress.
You'll hear why for Brian, it's primarily email-driven, although they rely on iTunes as well for exposure.

Prior to the launch of the New Rainmaker podcast, the format for the first episode was changed at the last minute. This now gives them the opportunity to repurpose the content in many different ways.
To launch the podcast, they used their existing Copyblogger subscribers and social channels to drive people to check it out.
You'll hear what happened on the day iTunes approved their show, and Brian's reaction to the news.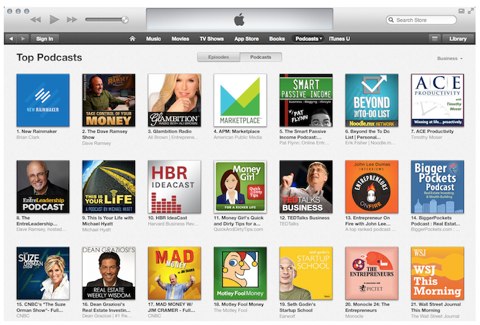 Brian's strategy is to release a weekly show, mixed with written and webinar-format content, because they will eventually launch a sophisticated software-as-a-service product.
There is a certain aspect of this that is both educational and "come on guys—let's do this!"
Listen to the show to find out when the Rainmaker platform will be released.
The podcast formats and how they tie into the products
Chris decided to do very short episodes for the Virtual Freedom podcast. One of the reasons for this strategy was so that he could batch-record them. It took him just over an hour to record five sessions. The audio files then go to his virtual assistant for edits, and are then uploaded.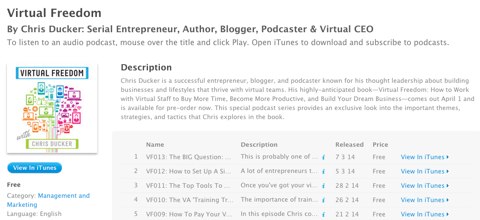 The idea behind these short episodes was to make it a very clear one question, one answer–type podcast.
Each episode is based around the book and Chris includes a call to action. So not only is it a way to publish content that he knows will be consumed—he also answers questions that are directly from listeners. As the show has progressed, he's received increasing numbers of questions.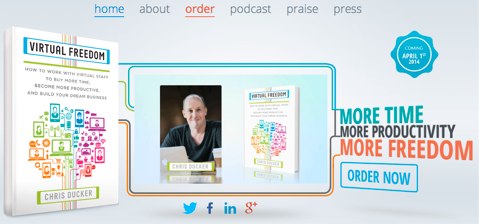 Brian explains how their initial episodes are dedicated to teaching by example, but as they get closer to launch, they'll shift into webinars. Their initial plan will carry them through to May.
This is the first time that Brian has led with audio as a content creation source. You'll discover why Brian believes this will be a viable strategy for a lot of people going forward.
Listen to the show to find out what happens when you pull back the cover on how you do your marketing.
How to promote the show
Chris explains how he uses his email lists to let people know when episodes are released. You have to remember that not everybody will subscribe, as each episode might not appeal to every individual.
You can also use the SoundCloud embed function within Twitter, as it allows your followers to listen without leaving the platform. You'll discover why this works well for Chris and his followers.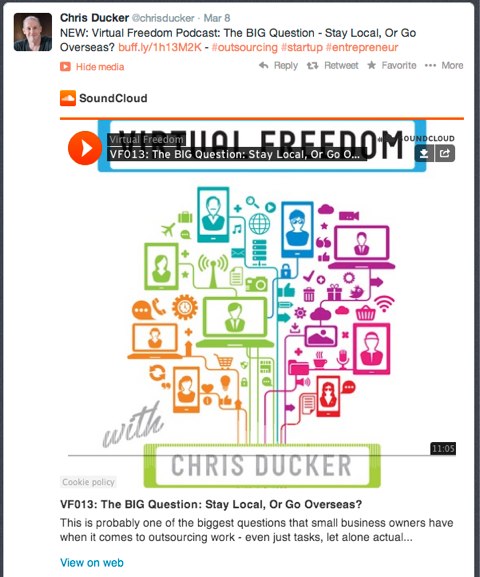 Brian and his team decided to introduce the platform to their audience in an educational and beneficial way, rather than just saying there was a new product out.
When your existing audience consumes your content, it helps reach new people in audio channels such as iTunes, Stitcher and SoundCloud. There is an appetite for audio that's being underserved right now.
For a podcast to be successful, you just need to focus on and serve what people need. As long as you satisfy a desire, people will listen.
Listen to the show to hear other ways Brian is getting the word out.
Other Show Mentions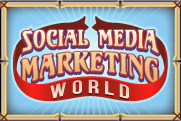 It's the second day of Social Media Marketing World 2014, which is our physical mega-conference in San Diego, California.
There are 2000 people in San Diego right now having a lot of fun.
If you were unable to make it this year, then you might be interested in this awesome opportunity to grab a Virtual Ticket. This offer is only available for the next few days.
This Virtual Ticket gives you access to all of the recordings for every single keynote and more than 80 sessions from the top people in the world of social media. Check it out.
If you were unable to attend this year, I hope you make it next year.
Call in and leave your social media–related questions for us and we may include them in a future show.
Key takeaways mentioned in this episode:
Ways to subscribe to the Social Media Marketing podcast:

What do you think? What are your thoughts on using podcasts to launch a product? Please leave your comments below.