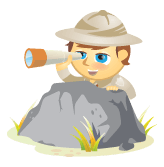 Are you interested in learning where video, blogging, and podcasting are heading in 2018?
To find out what to watch for in the coming year, we reached out to expert creators and influencers to get their thoughts.
#1: Creators Monetize With Cryptocurrencies

Due to the low fees on many cryptocurrencies, they will become the transaction method of choice for bloggers and videographers who charge readers and viewers for the information and content they produce.
If you write a blog post today and want to charge people $.50 to read the article, you may have to pay up to $2.00 in credit card fees. This makes it almost impossible for smaller content creators to make a living from their work unless they monetize with ads, subscription models, or other methods.