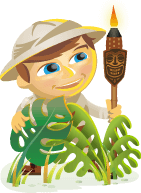 In this special edition of the Social Media Marketing podcast, I reveal four lessons I have picked up from 6 years of podcasting (and growing Social Media Examiner).
The topics I'll cover include how to grow anything, how to succeed via omission, how to achieve thought leadership, and my view on competition.
I'll also share the original story of this podcast and much more.
More About This Show
The Social Media Marketing podcast is designed to help busy marketers, business owners, and creators discover what works with social media marketing.
In this episode, I share stories from the podcast that illustrate how to grow your business.
I explain how finding help and understanding your audience can help your business succeed.
You'll also find tips for becoming a good thought leader and collaborating with others in your industry.
Share your feedback, read the show notes, and get the links mentioned in this episode below.
Listen Now
Listen now: Play in new window | Download
Subscribe: Apple Podcasts | Android | Google Podcasts | Stitcher | TuneIn | RSS