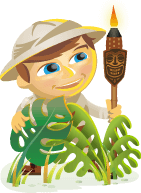 Are you thinking of starting a podcast?
Do you believe podcasts are making a comeback?
Do you find yourself listening to more podcasts lately?
To explore why podcasting may be entering a renaissance period, I interview Mitch Joel for this episode of the Social Media Marketing podcast.
More About This Show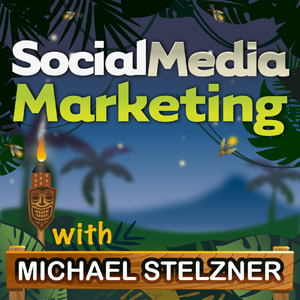 The Social Media Marketing podcast is a show from Social Media Examiner.
It's designed to help busy marketers and business owners discover what works with social media marketing.
The show format is on-demand talk radio (also known as podcasting).
In this episode, I interview Mitch Joel, author of Six Pixels of Separation and founder of the Six Pixels of Separation podcast.
Mitch shares his experiences from when he first started podcasting in 2006 to now. You'll learn why now is a great time to start a podcast and pick up some useful podcasting tips.
Share your feedback, read the show notes and get the links mentioned in this episode below!
Listen Now
Where to subscribe: Apple Podcasts | Google Podcasts | Spotify | YouTube Music | YouTube | Amazon Music | RSS
Here are some of the things you'll discover in this show:
Podcasting Then and Now
Stories from the beginning of podcasting
Mitch talks about the people who inspired him back in 2006 when he first started podcasting. He explains how C.C. Chapman was one of the early adopters of podcasting and introduced Mitch to CastBlaster.
You'll hear how people consumed audio back then and why podcasting started. What really made podcasting was the subscription model. You could now download 5-6 hours of rich content specific to your niche. People looked forward to podcasts to make their commutes useful by listening to relevant content.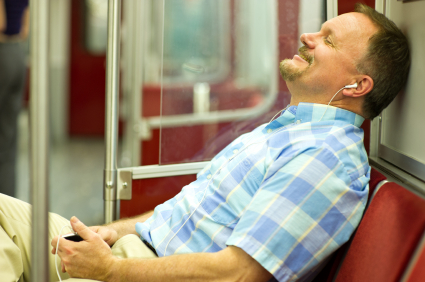 Mitch explains how many of the early adopters got fatigued quickly and what you can learn from this if you're interested in podcasting. You'll find out the questions to ask yourself before you start a podcast.
Mitch talks about persistence and consistency being paramount to success in any social media channel. To produce the best content, you need to have an appetite to constantly hunt for interesting stories to tell.
Listen to the show to find out what you should ask yourself before you start a podcast.
The meaning behind the word "podcasting"
Did podcasting ever die? Mitch explains the possible reasons why people thought podcasting had declined. He compares podcasting to other social media platforms and the different speeds in evolution.
Is the word "podcast" still valid today?  Mitch thinks podcasting is part of the zeitgeist now.
Mitch talks about how podcasting is more serialized and scheduled than online radio, which is streaming and more like regular radio.
Listen to the show to hear more about what "podcasting" means today.
The resurrection of podcasting
Mitch shares the time when he realized that there could possibly be a resurrection for podcasts.
He thinks the resurrection of podcasting is due to quality in terms of technology and delivery rather than podcast production. With today's technology, smart devices and LTE in the palm of our hand, we can more easily access audio than ever before.
We now have the ability to consume this content when we want and the audience is there in a major way. As more and more people adopt these devices, there are going to be more people who are naturally inclined to get better content.
Listen to the show to hear the podcasts that made Mitch realize the possibility of a resurrection.
Podcasting tips from Mitch
Mitch explains how his podcast format has changed since when he first started, compared to today. You'll discover the different formats of podcasts people are doing today.
Mitch opens his podcast show with the question "Who are you and what do you do?" He explains why he does this and how this question enables the people he's interviewing to present themselves to his audience.
Listen to the show to hear more about the meaning behind the question.
Tip to begin podcasting
Mitch shares the things that people should think about when starting out as a podcaster.
Think about the legacy you'd like your podcast show to have when it ends
Create an editorial calendar
Decide why you are doing this
Take a look at how others are doing it

Contribute to other podcasts before starting your own podcast
Listen to the show to find out what you need to know to create a successful podcast.
Discovery of the Week
Here's a tool for Twitter to allow you to find out how many fake followers you and your friends have.
StatusPeople tells you the percentage of people you are following who are fake, how many fake followers your friends have and what percentage of your followers have inactive Twitter accounts.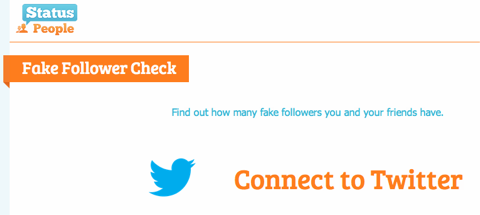 Listen to the show to learn more and let us know what you think.
Other Show Mentions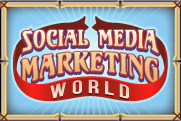 Check out the Networking Cruise at Social Media Marketing World. This is Social Media Examiner's latest mega-conference—taking place at the waterfront San Diego Marriott Marquis & Marina in San Diego, California on April 7-9, 2013.
As you'd expect, Social Media Examiner recruited the biggest and best names in the world of social media marketing for this conference. Only the best for you! Be sure to check it out.
Key takeaways mentioned in this episode:
Ways to subscribe to the Social Media Marketing podcast:
What do you think? What are your thoughts on podcasting today? Please leave your comments below.