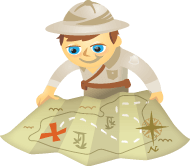 Wish you didn't have to keep creating new content?
Do you need a better return on the content you create?
Having a plan in place for posting, and repurposing your best content will give your content a longer life and make the most of the time you spend creating it.
In this article you'll discover how to get more value out of your social media content.
#1: Tailor Your Content Posts to Each Network
Here's the dilemma. Some of your customers and prospects spend their social networking time on Facebook, while others favor LinkedIn. However, you have a blog post you want both groups to see.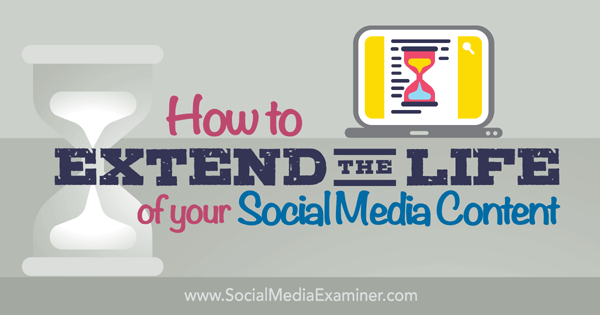 Listen to this article:
Where to subscribe: Apple Podcast | Google Podcasts | Spotify | RSS
The first idea that comes to mind is to post the same piece to both networks. But you're not sure that's the right thing to do, and you don't want to appear lazy or insincere to those who follow you on multiple networks.
The solution is simple: Tailor that one content piece to each network you're posting it on. Posting across social channels in a way that respects the quirks and qualities of each individual network is a win-win: You'll make your audience happy and increase your marketing ROI.
Here are a few things to consider when tailoring your content:
Understand each platform. Each social network serves a different purpose. Facebook is very flexible in allowing you to post a mix of text, images and video content, but stiff competition might encourage you to think outside of the box.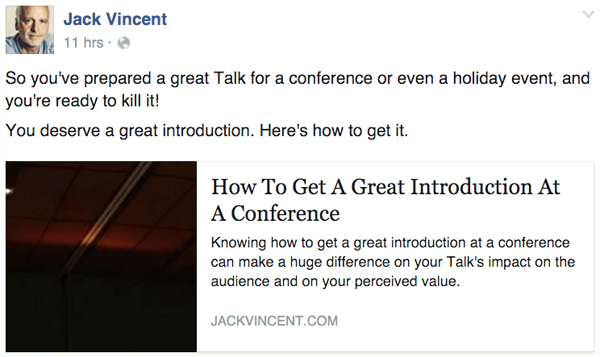 On Twitter, your goal is to engage quickly and concisely.

On LinkedIn, people are primed to learn about industry trends and data that are relevant to them, be it in the form of a long blog post or short status updates.
Also, extract important points from your content pieces, and use them accordingly. If you have an attention-getting one-liner from your blog, consider linking to that blog post on Facebook or Twitter. A data point that raises concerns or inspires your followers to take action might perform well as a tweet or LinkedIn status update.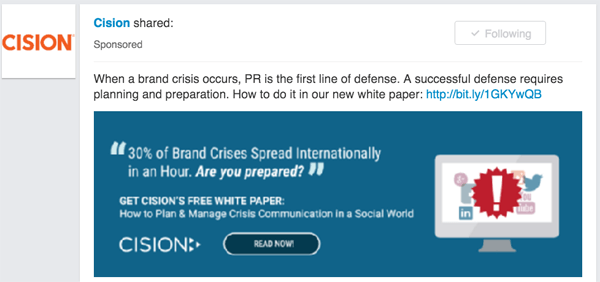 Finally, make sure you don't overdo it. While cross-posting content to social networks can maximize your social media marketing efficiency, it's also important to produce some original content for each network. This reduces the chances you'll be identified as a spammy marketer, thus triggering people to unfollow you and algorithms to decrease your SEO rankings.
The Conference You've Been Waiting For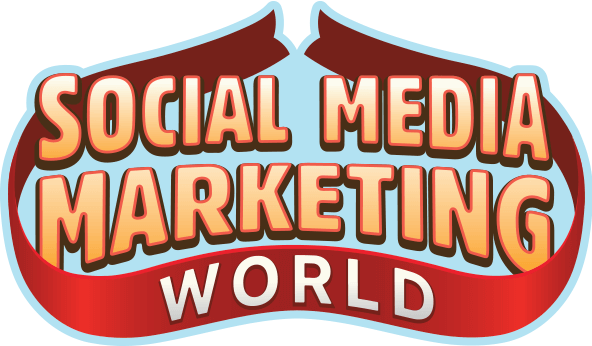 As a small business marketer, you can probably only pick one or two events to attend each year. Get back into the game with an unbeatable conference experience and expert training at Social Media Marketing World in sunny San Diego, California—from your friends at Social Media Examiner.
🔥🔥 As a valued reader, you can save $750 if you act now! Sale Ends Tuesday!
CLICK HERE TO LEARN MORE
#2: Schedule Multiple Shares of New Content
Links shared via social media tend to have a short half-life (that is, the amount of time it takes for links to receive half of the clicks they'll ever get) of just a few hours. An easy way to get more out of shared links is to repost them again in the days, weeks and months that follow.
Why Repost Content?
There are two main reasons you should consider reposting older content.
First, posting content again can help you gain new followers and more engagement. When you post a link just once, only a small segment of people will ever see it. This is due to such variables as people not being online at the time you post and quirks of social network algorithms.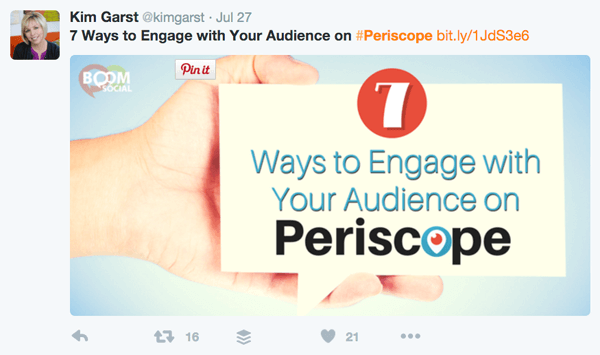 For example, Facebook's news feed algorithm, along with growing competition, ensure that only a small segment of your business page followers will see one of your status updates show up organically in their individual feeds. To capture more engagement, it's essential to schedule repeated postings.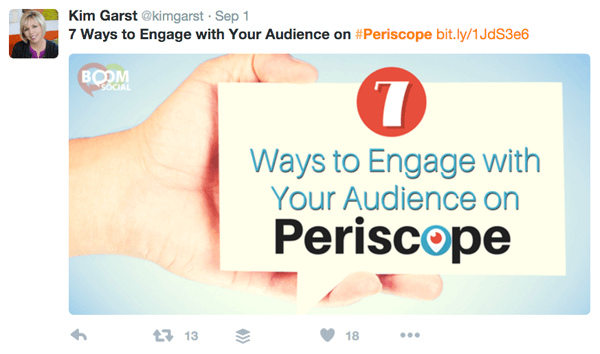 Second, reposting content also reminds existing followers of what's important. Here's where you might run a small risk of spamming, at least in the eyes of people who happen to see a piece more than once. But if you remind your followers why you're special through slightly varied iterations of the same content, you'll enhance your brand visibility and build thought leadership over time.
Get Expert Social Media Marketing Training from the Pros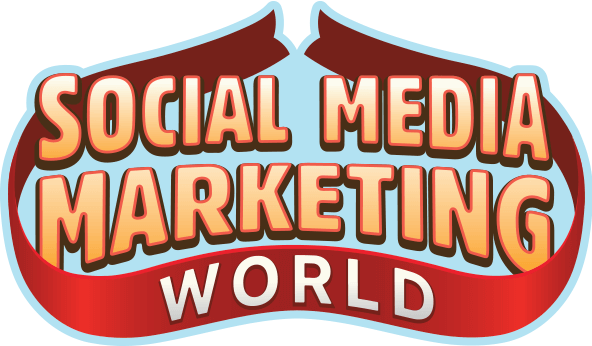 Want to get ahead of the competition and learn how to diversify your social marketing strategy?
Learn from the industry's most trusted experts, rub elbows with other smart marketers, and take your marketing to the next level during this 3-day event in sunny San Diego, California.
CLICK TO LEARN MORE
Repeated contact with qualified leads is essential to moving them through the sales cycle.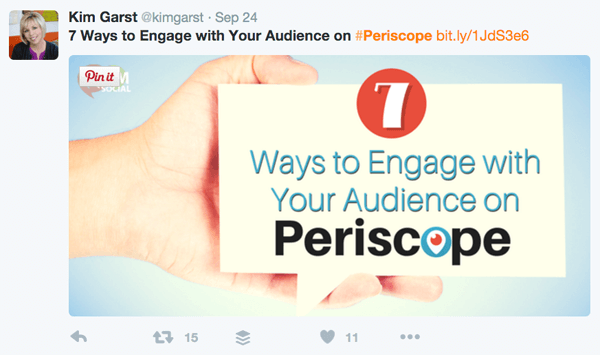 Simply sharing your content more than once guarantees clicks that you otherwise wouldn't have achieved.
How to Repost Content
A smart schedule for reposting your content will enable you to reach more customers and prospects and build stronger relationships with them. Here are some tips for reposting your content successfully:
Take time to identify important takeaways, quotes and data points from your content pieces.
Use a social media management tool to schedule repeated postings of the content. You can use the points you've extracted from the content as hooks that will pique your followers' interest on networks like Facebook and Twitter. Of course, use a varied mix of quotes, data points, and so on for each individual piece every time you post it.
Pay attention to the optimal times to post content on each social network. Social media analytics tools like Facebook Page Insights will mine your metrics and show you when your content has the highest level of engagement. Using both your own data and conventional best practices as guides, refine your posting schedule as you discover what works best.
#3: Republish Evergreen Content
Some of your greatest content might be old, but that doesn't mean it's no longer useful.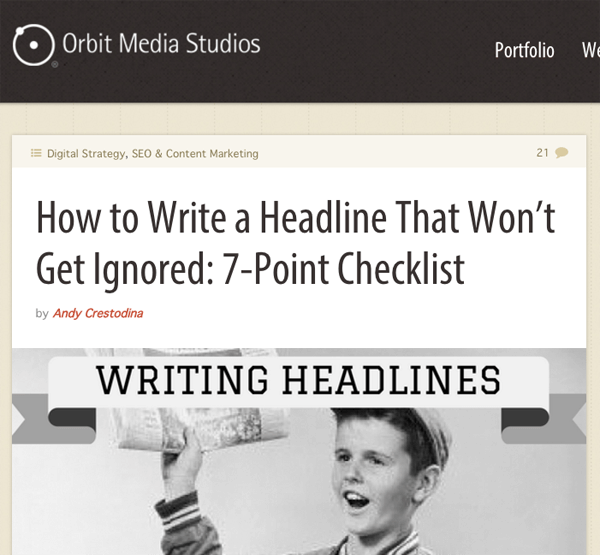 Your older content can be a goldmine for attracting new leads and strengthening relationships with your customers. This is especially true if it's evergreen content. This is content that doesn't have a time limit, is always fresh and interesting and contains advice and insights that stand the test of time.
If you maintain a blog or e-newsletter, you've probably accumulated a number of evergreen posts mixed in with the more topical, timely pieces.
Here are some tips to help you breathe new life into your evergreen content and extend its life cycle to engage new prospects:
Pick your top-performing content and identify important takeaways. Think about your most popular or searched-for blog posts, most downloaded case studies and white papers or most compelling data.
Refresh older content with a highly developed linking strategy. Use contextual links in your new blog posts to refer to older ones, and vice versa. Doing this helps increase the SEO value of older evergreen posts and moves your readers naturally through your content.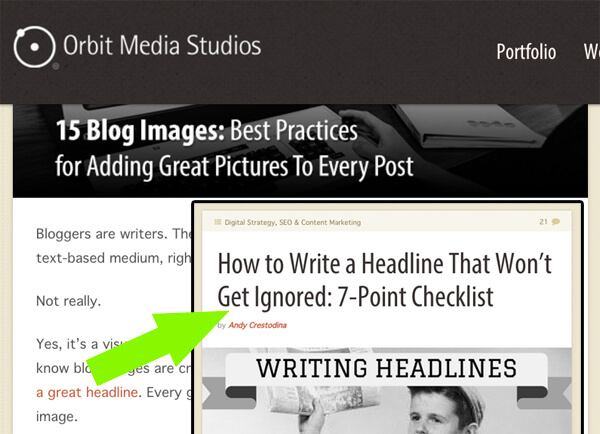 Bring older content back to life by repurposing and recycling it. An older piece may have started life as a blog post or white paper, but it may also work as a different content type. You're limited only by your imagination in creating new content pieces from older, high-performing ones.
Think about the following ways to recycle your work:
Turn a blog post into a SlideShare presentation.
Turn a series of blog posts into a white paper.
Use data points from a white paper to build an infographic.
Take data points and quotes from a case study, create images around them and publish them as Instagram posts or Twitter cards.
Use your social media posting schedule with your recycled content to enhance your content marketing efforts. Also share all of the new pieces you created via your social channels.
Combined with analytics and continued testing, use your refreshed evergreen content to revamp your content marketing strategy and increase your marketing efficiency.
Conclusion
Repurposing content is a great way to strengthen your marketing efforts.
If you take the time to post content repeatedly (but with unique hooks every time), post content across social channels and refresh older evergreen content, you're on the way to infusing your social strategy with greater strength and efficiency than you might have ever thought possible.
What do you think? Have you used these techniques to get more out of your social media content? What tactics have worked for you? Please share your thoughts in the comments below.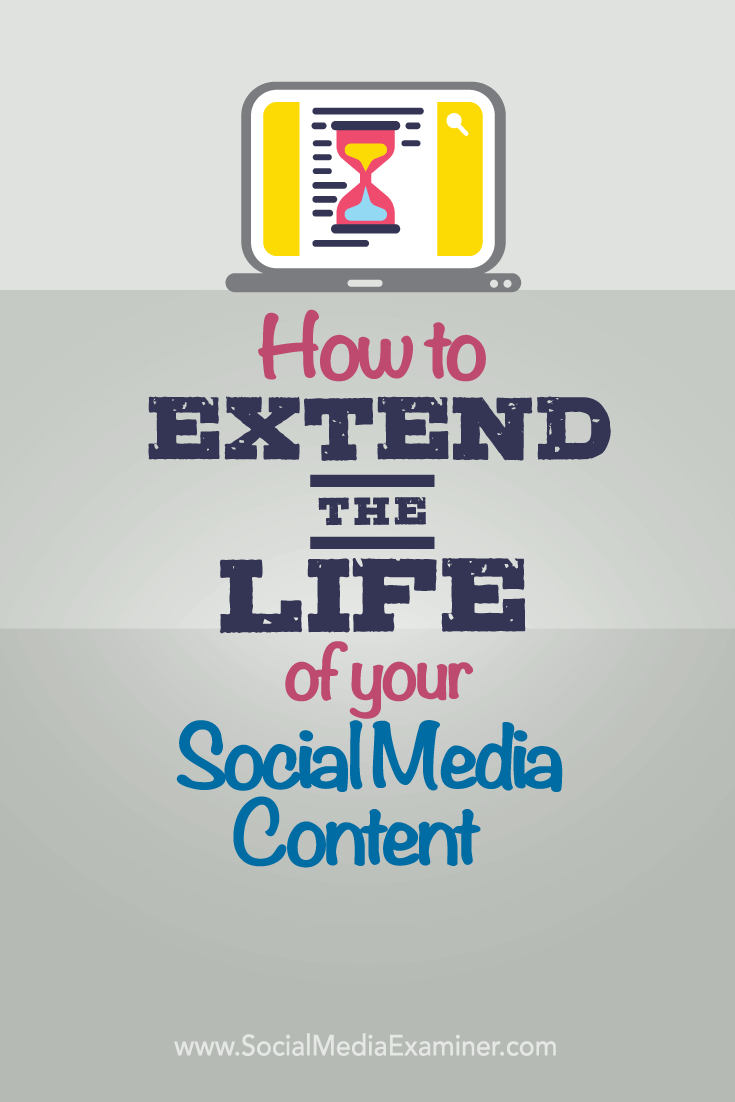 Curious about NFTs, DAOs, and Web3?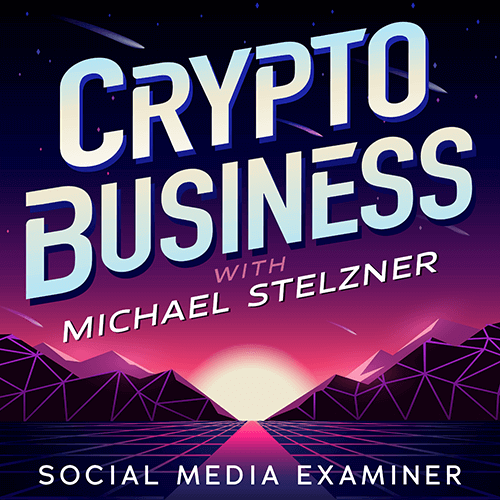 Follow the Crypto Business podcast to find out how NFTs, social tokens, DAOs (and so much more) will affect your business in the near future.

Every Friday, host Michael Stelzner interviews leading industry experts about what works right now in Web3 and what to expect in the future, so you can prepare your business for the shift, even if you're a total newbie.
FOLLOW THE SHOW