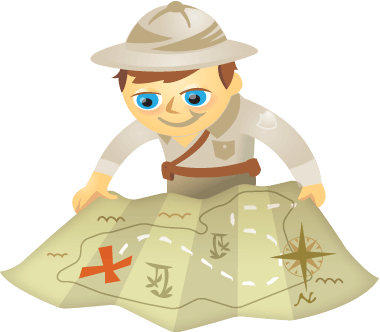 Looking for ways to position yourself as an industry expert?
Have you considered using video to increase your visibility?
Using video to give your own take on news and stories that are relevant to your industry can help you build influence with peers, prospects, and customers.
In this article, you'll discover how to use video to deliver value to your followers on social media.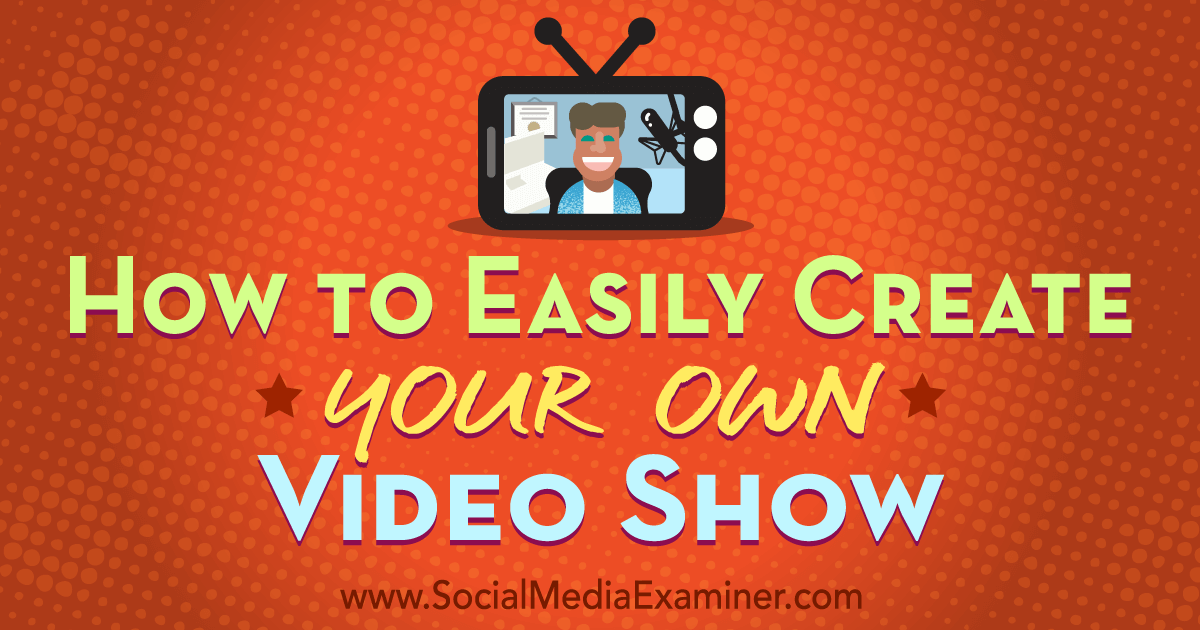 Listen to this article:
Where to subscribe: Apple Podcast | Google Podcasts | Spotify | RSS
#1: Gather Relevant News and Stories
With the proliferation of news aggregation tools, you can easily select, filter, and digest stories, videos, and content from around the world.
To collect curated content, use a news reader like Feedly (available in desktop and app versions) and add the relevant industries, brands, and blogs you want to follow. For example, if you're in the tech industry, you can add Wired, Engadget, and TechCrunch to your feed list.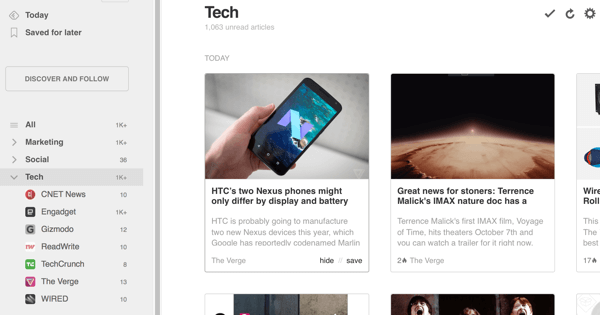 Once you set up your feed and find a great article on your topic, simply save it, share it, or bookmark it for later use.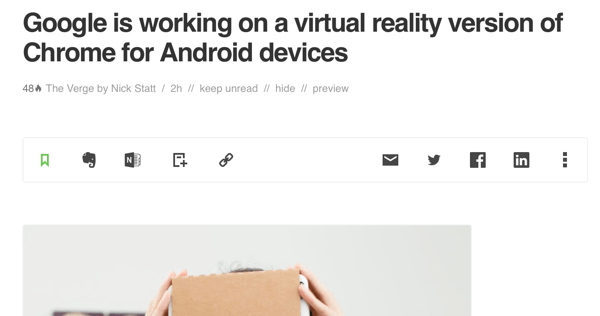 Additionally, you can create knowledge boards in Feedly that allow you to compile (and later share) the information in a single location.

Now it's time to sort the stories you've curated. Think about your target audience when you pick out interesting articles, blogs, videos, and stories, and choose five stories that will be most meaningful to your audience. For example, if you're a small business, curate a list of the best entrepreneurial stories of the month.
Get Everything You Need to Become A Better Marketer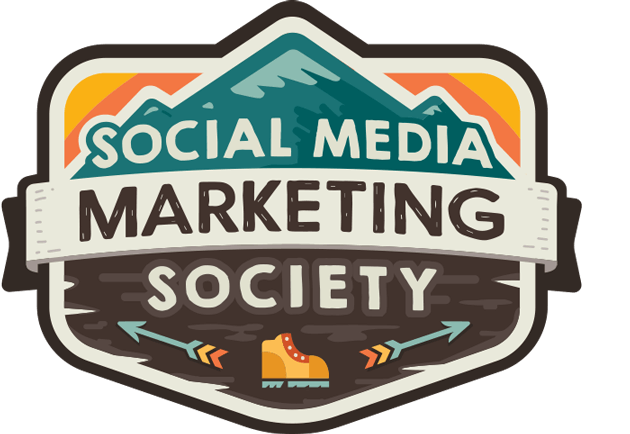 Looking for a one-stop-shop for marketing greatness? Try the Social Media Marketing Society to boost results and become a better marketer through deep-dive training and an always-on community of marketers. The path to better marketing begins in the Society.
START YOUR TRIAL TODAY
#2: Record Your Thoughts on Each Story in a Single Video
Now it's time to record your thoughts on video. At this point, you're curating the news-gathering phase for others and telling your audience why certain content is more important than other content. For this reason, it's important to have the rationale ready for why you made each decision. Be ready to explain to your audience why each story is relevant and different.
Much has been written about staging and how to create great video content. But in this case, the type of video you're creating is highly personal, so staging isn't essential. The simple webcam position is enough, and helps make your audience feel they're in a chat with you. Keep in mind that poor lighting or sound will raise red flags for viewers, so leave some time for testing and retesting your look.
Put Google Analytics to Work for Your Business (Online Training)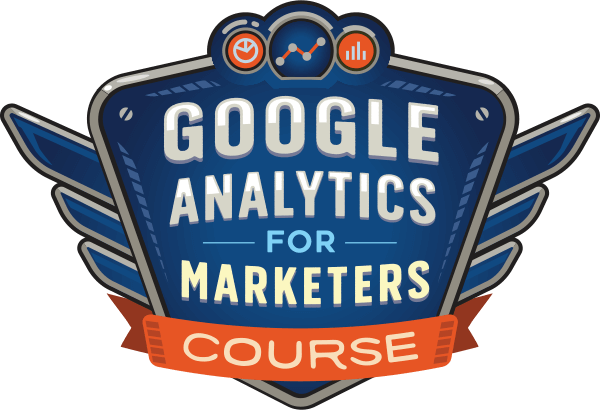 Ever thought, "there's got to be a better way" when it comes to tracking your marketing activities? Are you forced to make decisions based on limited data? With the right training, you can use Google Analytics to measure all of your marketing efforts with certainty.
You'll stop the leaks in your ad spending, justify your marketing spend, gain the confidence you need to make better marketing decisions, and know what's working at every step of the customer journey. Let the world's leading analytics pro show you the way. Check out our new Google Analytics for Marketers course from your friends at Social Media Examiner.
CLICK TO LEARN MORE: ANALYTICS TRAINING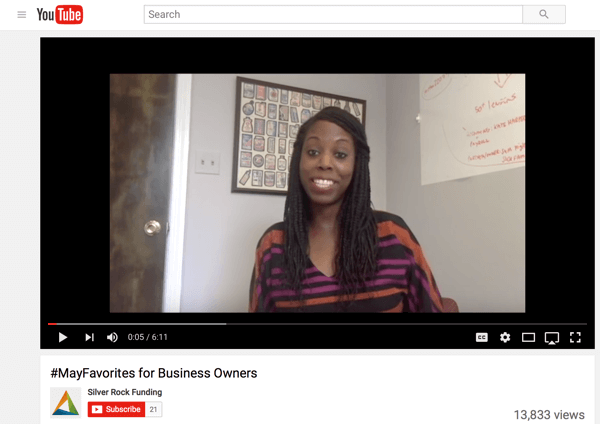 The actual sound bites can be as short as 30 to 45 seconds, and should explain, retell, or give an opinion on the specific piece of content you're discussing. Be ready to share a quick overview of what happened or why the story is relevant. Then, give your take on the matter.
Record five short snippets (one for each story) on your webcam or phone and then send them to your favorite editing software like YouTube.
If you're a novice to video editing, check out these simple video editing techniques. In building the actual video, how well you incorporate music, graphics, and images in your video will affect the quality. Regardless, even five quick audio clips of you talking can get your audience's attention.
#3: Share Your Video Multiple Times
Once you've completed the video, the next step is to create a post to share each relevant headline on your social channels, and include your video. By following best practices on social sharing, you should be able to use a trending hashtag to find like-minded consumers.
You can also head over to Google Trends. From there you can map, chart, and study search patterns both globally and regionally. Make notes of the stories that generate a lot of activity, as well as any hashtags associated with those stories.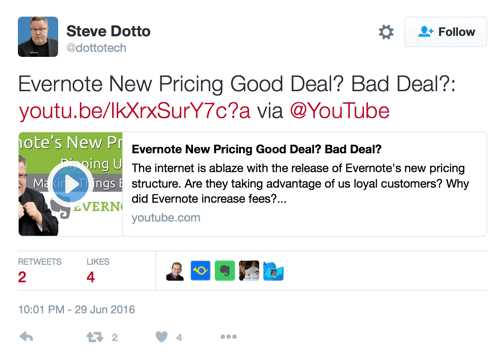 When you share content from a written article, give the journalist or blogger who wrote the piece a shout-out. For example, tag them in a Facebook post, mention them in a tweet, and tag them in a LinkedIn update. This can encourage that person to share your take on the piece.
From there, you should tweet influential people who have voiced their opinion on one of the stories you included in your video. Also share your video on your YouTube channel and consider a small boosting of the content to get more views.
Conclusion
Like any marketing plan, video should be part of a larger effort, and should incorporate the same messaging and focus as your other outreach. Creating an engaged video consumer base begins with smart research into relevant, trending, and engaging stories. From there, look to video as a vehicle for sharing your message or ideas on a given topic.
By following best practices in sharing content through social media, these videos can become powerful digital assets in your marketing. This effort can be effective for the modern marketer and doesn't require a huge financial expenditure.
What do you think? Have you used video to share content on social media? What have your experiences been like? Please let us know in the comments below!