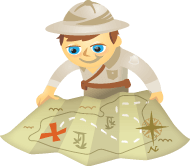 Do you want to add video to your social media content mix?
Looking for ways to keep production costs low?
Creating a video doesn't have to cost you hundreds of thousands of dollars in high-end production tactics like live actors or 3-D renderings.
In this article you'll discover how to create and promote social media video on a budget.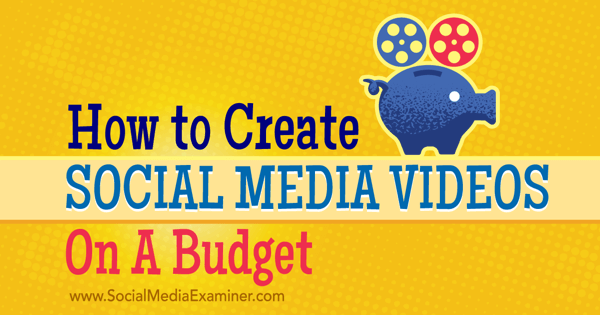 Listen to this article:
Where to subscribe: Apple Podcast | Google Podcasts | Spotify | RSS
#1: Decide What to Feature in Your Video
Here are four ways you can create great video content without breaking the bank.
Repurpose User-Generated Content
A great example of repurposing user-generated content for a video comes from Coca-Cola, which leveraged their "Share-a-Coke" campaign into big corporate success.
To incorporate this strategy in your own marketing, encourage your audience to tell their own stories on social channels like YouTube and Facebook using your campaign hashtag (which was #ShareACoke in the Coca-Cola campaign). You can then aggregate memorable content and repurpose it into broadcast-worthy video spots.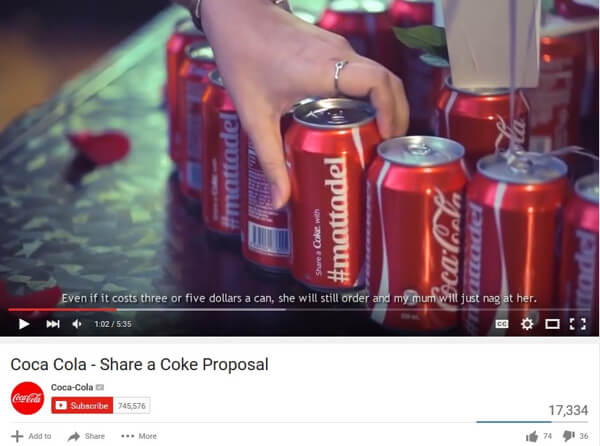 While Coke launched its campaign around the Share-A-Coke idea, the soft drink giant tracked and grew their global efforts through the aforementioned hashtags. As a marketer, you can leverage readily available user-generated content and create a winning campaign even without a Coca-Cola-sized budget.
Collect Royalty-Free Content
The first step is to determine whether there is enough free content about your subject available online (the definition of "free" is content with no royalties). Resources like Flickr and YouTube are great places to start this research. If you want to do a viral video about lamps, for example, do a keyword search on Flickr for "lamps" and see how many compelling images you can find about the topic.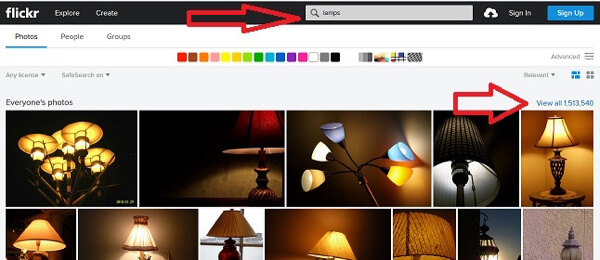 Create Your Own Content
If you feel that you don't have enough content available, you may need to simply grab an iPhone and snap your own pictures or record short video snippets.
Get Your FREE Course: Web3 for Beginners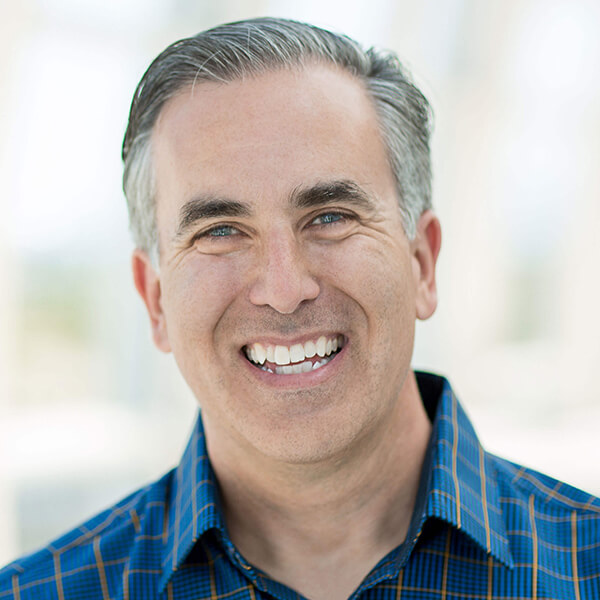 Curious about Web3, but don't know where to start or who to trust?

Introducing Web3 for Beginners, a course taught by Michael Stelzner, the founder of Social Media Examiner.

Learn the basics of Web3 and apply it to your business with this FREE comprehensive course.
CLICK HERE TO GET FREE ACCESS
Marketing consultant and social media coach Mark Schaefer spoke recently on how he worked with a small family-owned winery in France and struck gold with a simple video called "How to Open a Bottle of Wine Without a Corkscrew."
The video, without any paid media behind it, generated over 10 million views and catapulted the winery to stardom. One fascinating postscript here is that this video was amazingly successful when 221 other videos posted didn't achieve quite the same notoriety. Persistence is key here.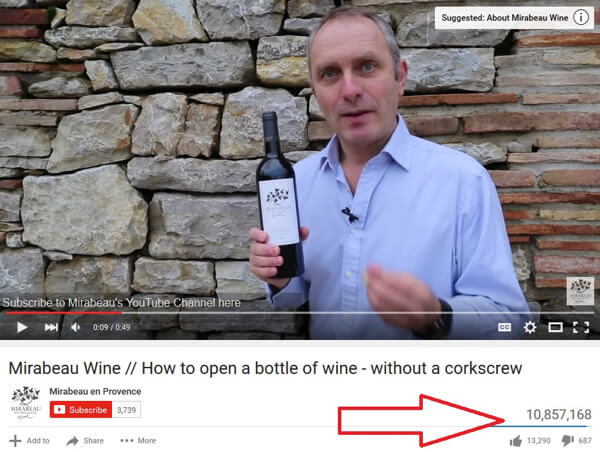 Record Others
Taco Bell generated 150,000 views on YouTube by simply recognizing a trending hashtag called "Drawing My Life" and then filming an artist as he drew simple thoughts about the brand.
While Taco Bell certainly has the budget and the creative chops to create its own spots, hashtags, and launch campaigns, it's staggering to note how easily the fast-food chain generated buzz just by riding the coattails of another trend.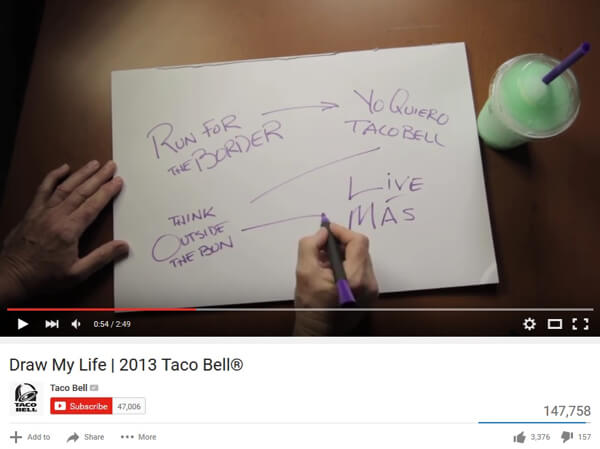 Regardless of the type of video content you choose, the trick is to keep it simple. The reality of user-generated content or even self-generated content is that you immediately cut out thousands, if not millions, of dollars in cost. Additionally, from a branding perspective, you add a degree of authenticity to your voice by placing a true image of your customer in front of other customers.
#2: Create Your Video
So Taco Bell pulled off a great video with very little cost. The question is: How can you do it? Creating content that people actually want to see doesn't have to be difficult. If you create compelling content, users will engage with it in the form of shares, likes, comments, and even direct lead creation.
You don't need extensive video editing skills, but those always help. You can use affordable editing tools like Adobe Premiere Pro to edit and build complex storyboards. If you're just getting started and don't want to invest in anything, you can use YouTube's free and quick Creator Studio, which is a great tool for the informal filmmaker.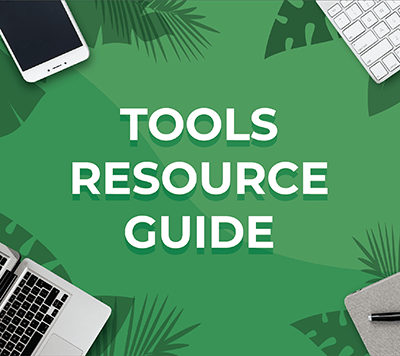 Looking for something to make your life easier?
Discover the tools we recommend to drive engagement, save you time, and boost sales across your entire marketing funnel or business.
Whether you need help planning content, organizing social posts, or developing your strategy, you'll find something for every situation.
FIND YOUR NEXT FAVORITE TOOL
Step-by-Step Guide to Using YouTube Creator Studio
Once you sign into YouTube with your Google account, navigate to your business page. Within your business page, click through to Creator Studio, Create, and then finally Video Editor.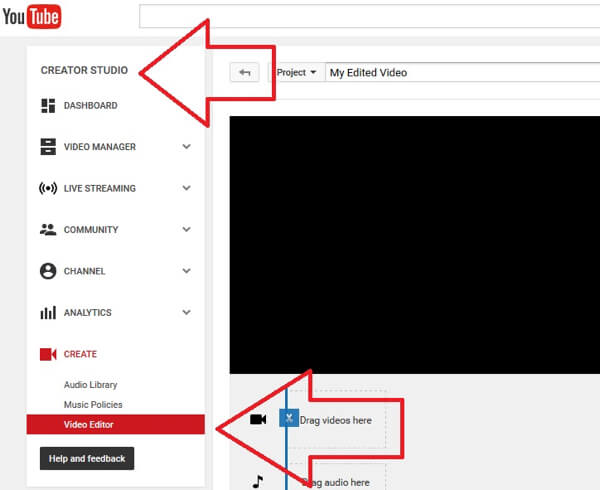 At this point, you can begin the uploading process for video or pictures. For the demo video about lamps, I used three images from Flickr. In the upper right-hand corner of the screen, click on the camera icon, select the images you want to use, and drag them into the timeline below the black box.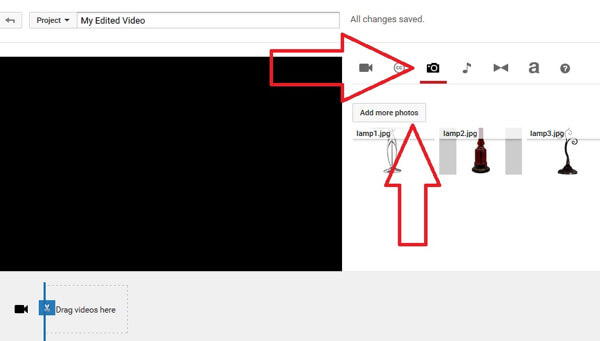 Once you've added your images into the timeline, you can adjust the length and begin the process of building a storyboard. Compiling an effective story is obviously going to be difficult with three images of lamps, but the idea is that you want to keep the concept concise and clear.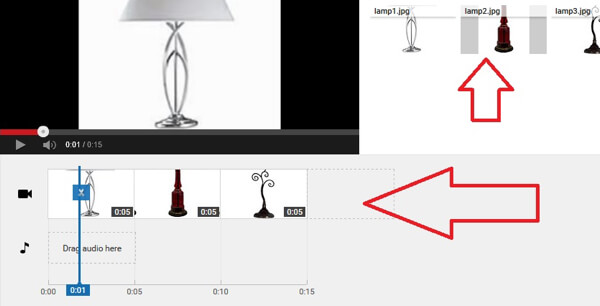 Once you compile the timeline, you can add simple text and/or camera filters to the images. When adding design elements, text, and even determining the length, consider the platform you're going to distribute through. Obviously the less-serious tone of Vine and Twitter is going to be different from LinkedIn's tone.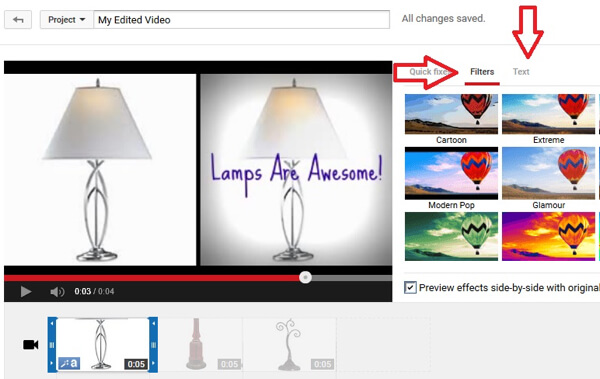 To add music from YouTube's free library of audio content, click the music note icon and drag a musical selection to the timeline below the image.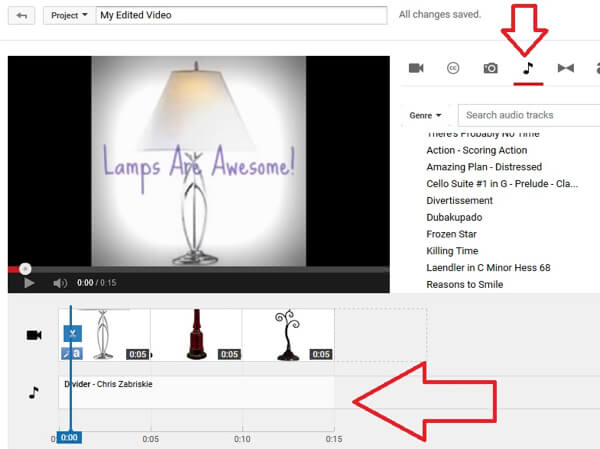 Once the timeline meets your desired outcome, click on Create Video and allow the software to create your downloadable file.
Creating a simple, actionable video is something you can do quickly and efficiently. If you're going to deliver a call to action at the end of the piece, consider that in your storyboarding as well.
#3: Share Your Video
Your video is done. Now it's time to share the content with your audience. One way to disseminate video clips is to consider using paid features on YouTube, Facebook, Twitter, and other social sites, which is a part of a comprehensive and integrated video strategy. But if you want to keep your costs down, use free and existing tools, which in many cases can have the same impact.
To get started, share the video on all of your existing free channels and be sure to use SEO best practices when doing so. Use hashtags, share the content with influencers, and even share it on your personal distribution channels. Additionally, you can create traditional content (a blog post) and embed the video within the article.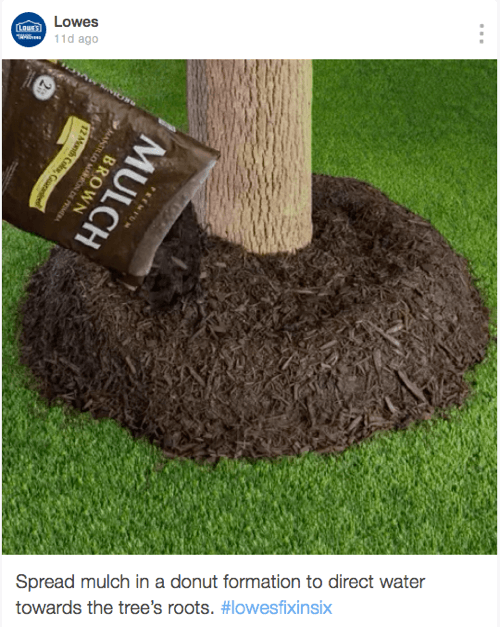 Another way to distribute your message is to consider the platform your audience is most likely to use. For example, if you're seeking younger audiences, consider emerging media platforms like Periscope, Snapchat, and Vine.
One additional tip in distributing your video: many of the video services described here allow you to point traffic in a certain direction after watching your video. Think about not just sending viewers to your conversion page for a sale, which might cheapen its impact. Consider sending viewers back to your YouTube channel where they can watch more videos, or even cross over to other platforms like your blog or your Facebook page.
Conclusion
Generating 10 million views with a 49-second video clip isn't going to happen all the time, or at all. Creating video content consistently, however, helps increase the odds of being able to have a piece of memorable media break through and emerge online.
What do you think? Can your social media marketing team shoot for "viral" without breaking your ad budget? Let us know in the comments below!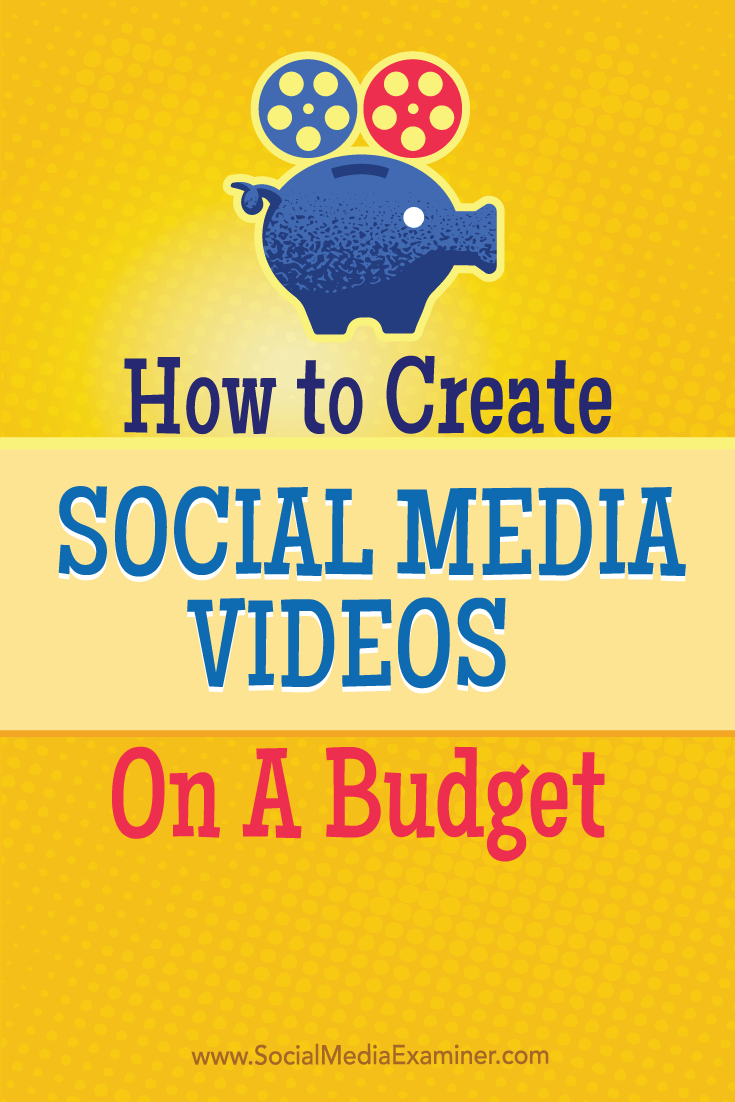 Get Your FREE Course: Web3 for Beginners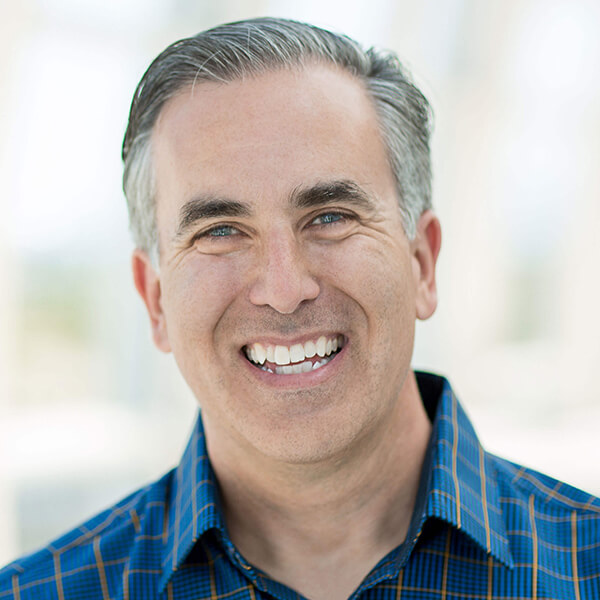 Curious about Web3, but don't know where to start or who to trust?

Introducing Web3 for Beginners, a course taught by Michael Stelzner, the founder of Social Media Examiner.

Learn the basics of Web3 and apply it to your business with this FREE comprehensive course.
CLICK HERE TO GET FREE ACCESS