Want to create more engaging TikTok videos? Wondering how to design content that your target audience will want to watch?
In this article, you'll discover how to create engaging TikTok videos that connect with your audience.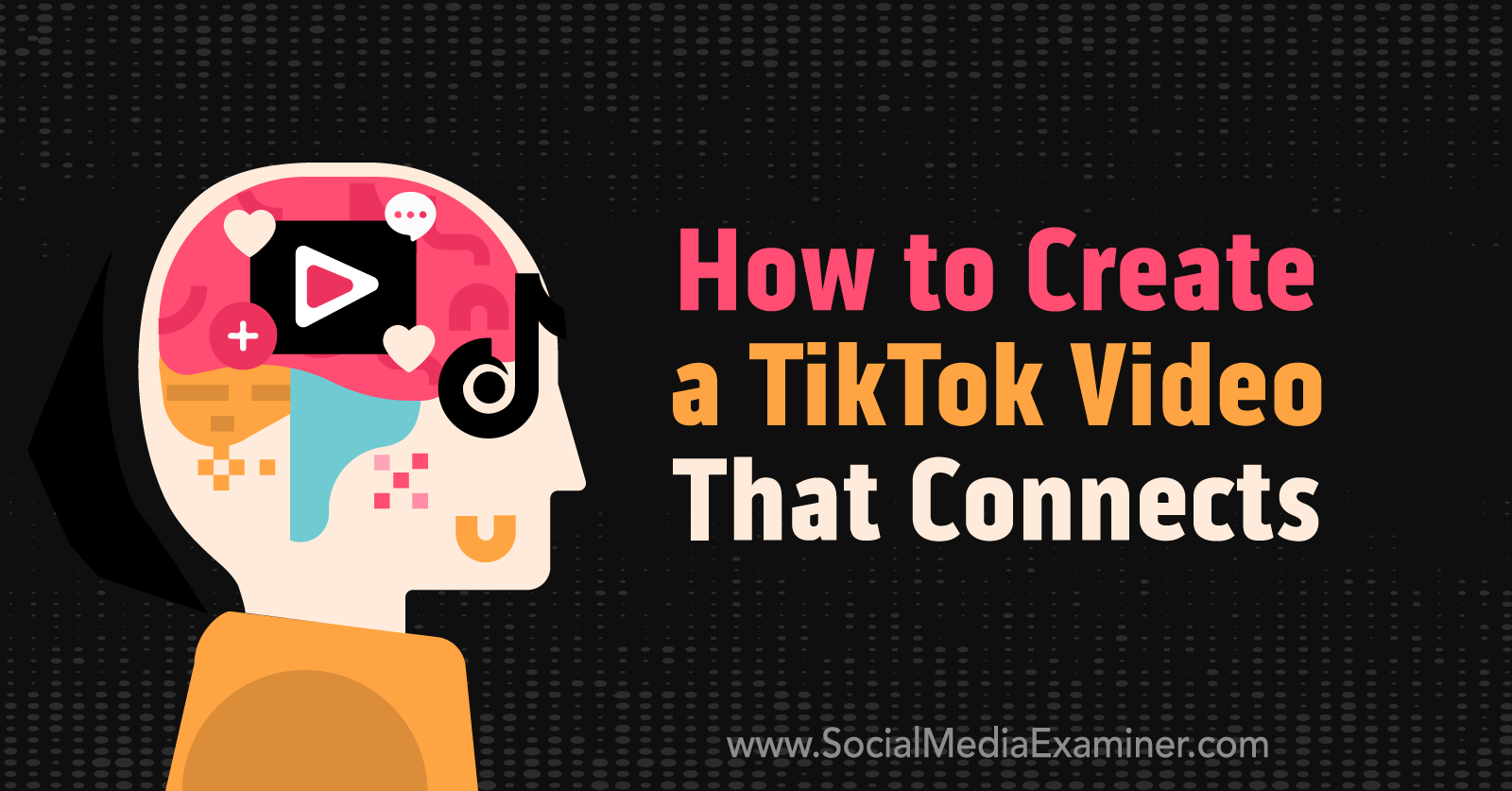 Why TikTok?
Besides the fact that TikTok has more than 2 billion users, TikTok is fast becoming a community-building app, allowing you to connect with your audience in a way that other social platforms can't.
For starters, TikTok will help you build your authority faster than any other platform. While it might take months or years to build up your authority as a creator on other platforms, TikTok can help elevate you from creator to thought leader in weeks.
TikTok will also help you get more concise about your business and messaging. If you've ever struggled with the concept of "less is more" when it comes to describing your business, solutions, or services to someone, TikTok will help you narrow that down fast.
And finally, the TikTok algorithm is so insanely accurate that it can read your soul. This might seem like an exaggeration, but by measuring your activity on the app—everything from the words you use in your own videos and captions, your comments, and the videos you watch and engage with—your For You page (the TikTok version of a discovery feed) will have you seeing content you love.
So as your audience is on TikTok training the TikTok algorithm for what they want, you can leverage your understanding of what your audience is after to help them find and connect with you.
Build a Deeper Connection With Your Audience on TikTok
One of the primary ways that TikTok stands out from any other platform is how approachable the content creators on TikTok are. Rather than being an influencer who feels far away or distant in a studio, TikTok provides an environment much more similar to a FaceTime video call or chat. It's very personable, close, and approachable.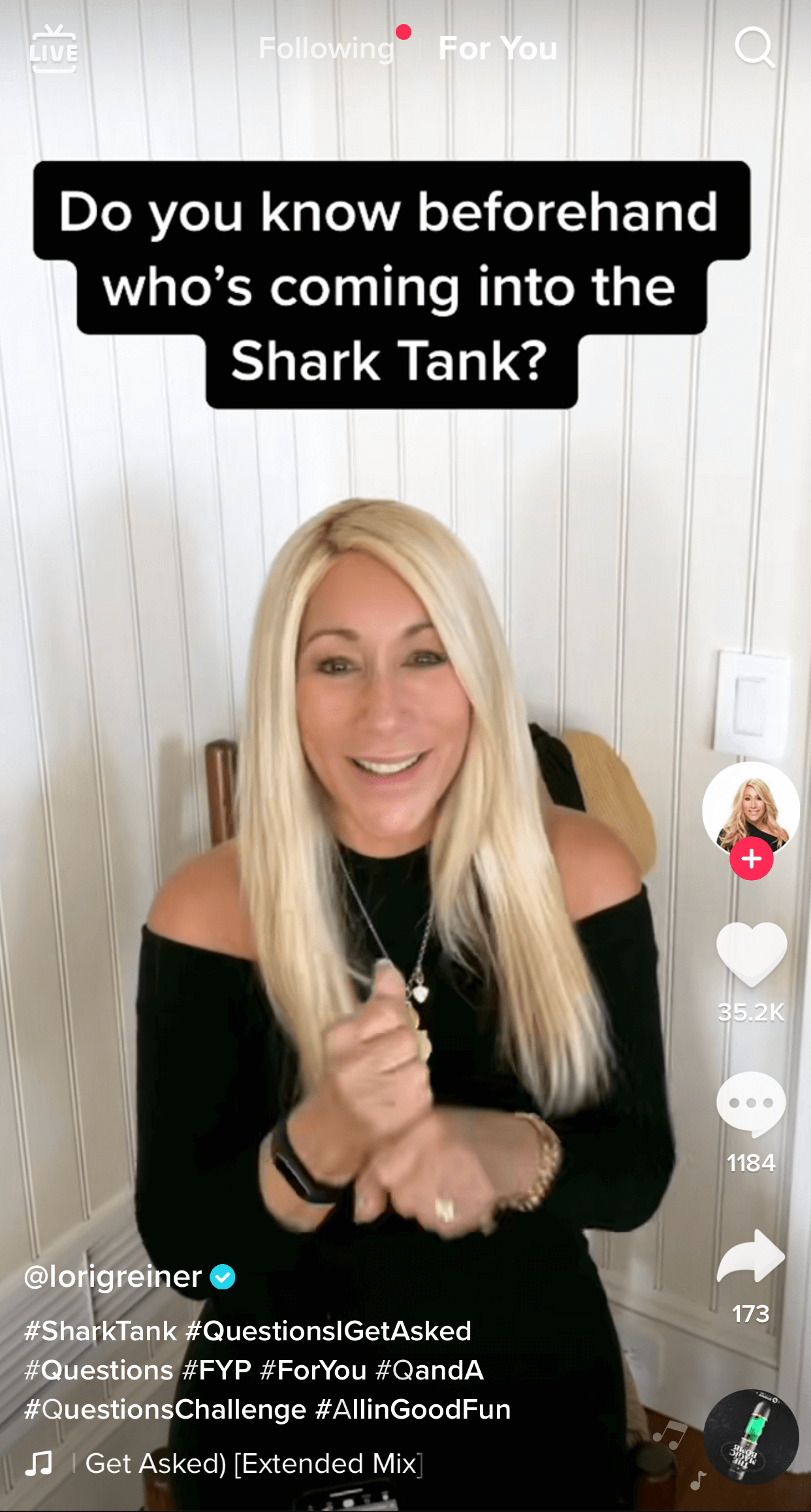 And because of how approachable and personal TikTok content is, it's very easy for videos to go viral. This happens because TikTok users see someone they love in that content, they see themselves, or they see someone they aspire to be. So when they share or save that content to watch it over and over again, they want to be best friends with that content creator. TikTok gives them that chance, whereas other platforms take longer to build that deep connection.
Virality can happen both on YouTube and TikTok—the difference is the algorithm. On YouTube, the video feed is driven primarily by search and intent, and on TikTok, your feed is driven primarily by your interests and recommendations based on your actions.
And finally, if we dig deeper into this connection that you form with your audience on TikTok, a lot of it has to do with the algorithm's accuracy. The algorithm doesn't just show users content from the people they're connected to but the type of content they want to see. And because it's the kind of content they want to see, the kind of content they can relate to, TikTok has created an environment that actually makes people feel better.
During a global pandemic that kept human connection at a distance, being able to relate to and connect online with others who made them feel like they weren't alone proved to be just the thing so many people needed.
Here are five tips for creating content on TikTok that will help you connect with your audience and build a community.
#1: Optimize Your TikTok Bio
As with most platforms, people tend to think that the video is what creates someone's first impression of you on TikTok. Because of the way the platform and the algorithm work, however, this may not be the case.
Your first impression may be from a comment you left on someone's video and that comment went viral. And in this case, people will follow the comment back to your profile to see if you're someone they might want to connect with.
So start by making sure your profile is set up and optimized to help people get to know who you are, connect with you further, and binge your content.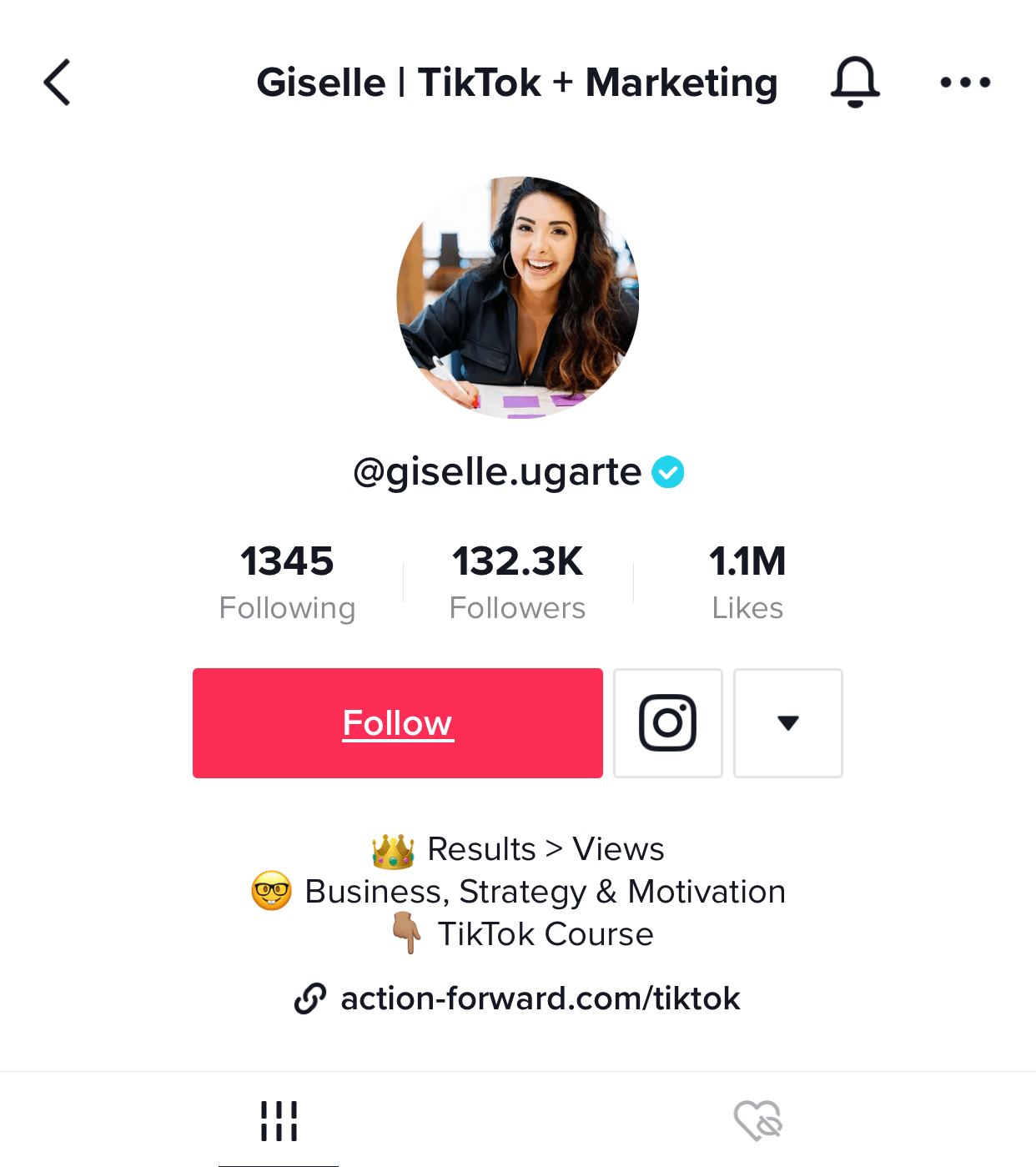 Your display name at the top of your profile shows up in search, share previews on other platforms, and the top of your profile so you're going to want to optimize that display name for SEO. Ideally, this would be your first and last name or the name of your brand or company, as well as keywords if you have room. You'll have 130 characters total to include in this name so be concise but use them.
You'll also have a username, which is the nickname that follows the @ symbol. When you first set up your account, TikTok will generate a username for you, usually something like @user with a string of numbers after it. There's no deadline to change this username to something you want to use, but you only get one shot to change it. Once you change it, you have to wait at least 30 days before you can change it again.
This @ username will show up on your videos and comments, as well as inside the search function. So, again, you want to use something that will help people connect to you—a keyword or a branded phrase.
For your profile image, you want to use a photo or a video of your smiling face. Seeing a person smiling through that profile photo helps create a connection.
If you're representing a brand or company and you don't want to use your face, or if you're part of a team, then you still want to use something that represents your brand other than the logo. Logos don't get as much engagement on TikTok.
Instead, you could use one of your products or a related product; for example, if you're representing something to do with tacos and burritos, you might consider using a photo of a tortilla—something that people will recognize, have strong feelings for, and immediately be able to connect it with you.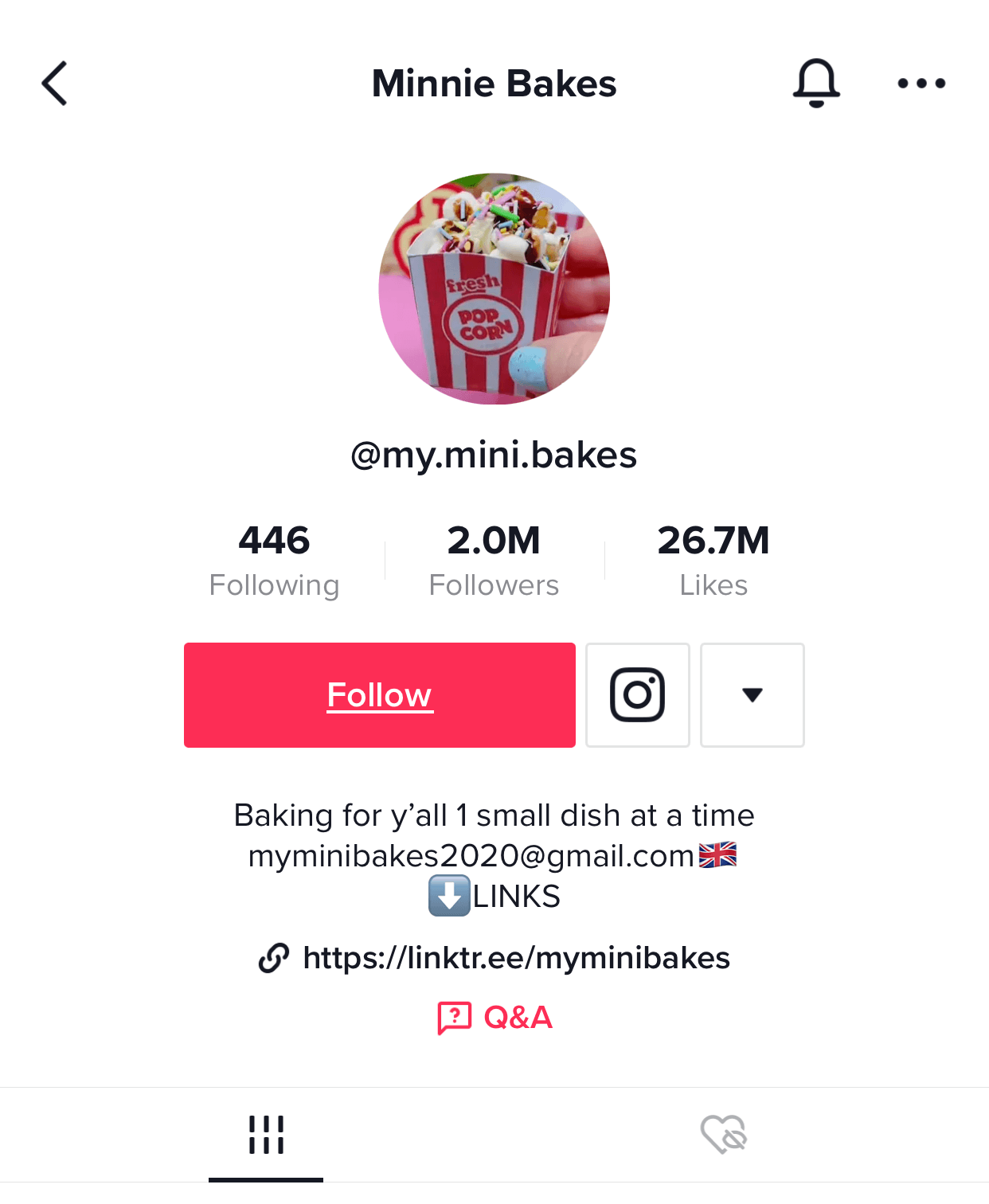 Below your username and profile, you have options for your bio. Your bio needs to be concise. You have 80 characters to explain who you are and what people will get when they follow you. You can also use your bio to point to your link with a call to action (CTA) or call attention to your videos.
And speaking of videos, help your audience find the content they want as quickly as possible on your profile. This means strategically choosing a frame from within your video to use as a thumbnail and adding a title card to your video so people can see the kind of content you create right away.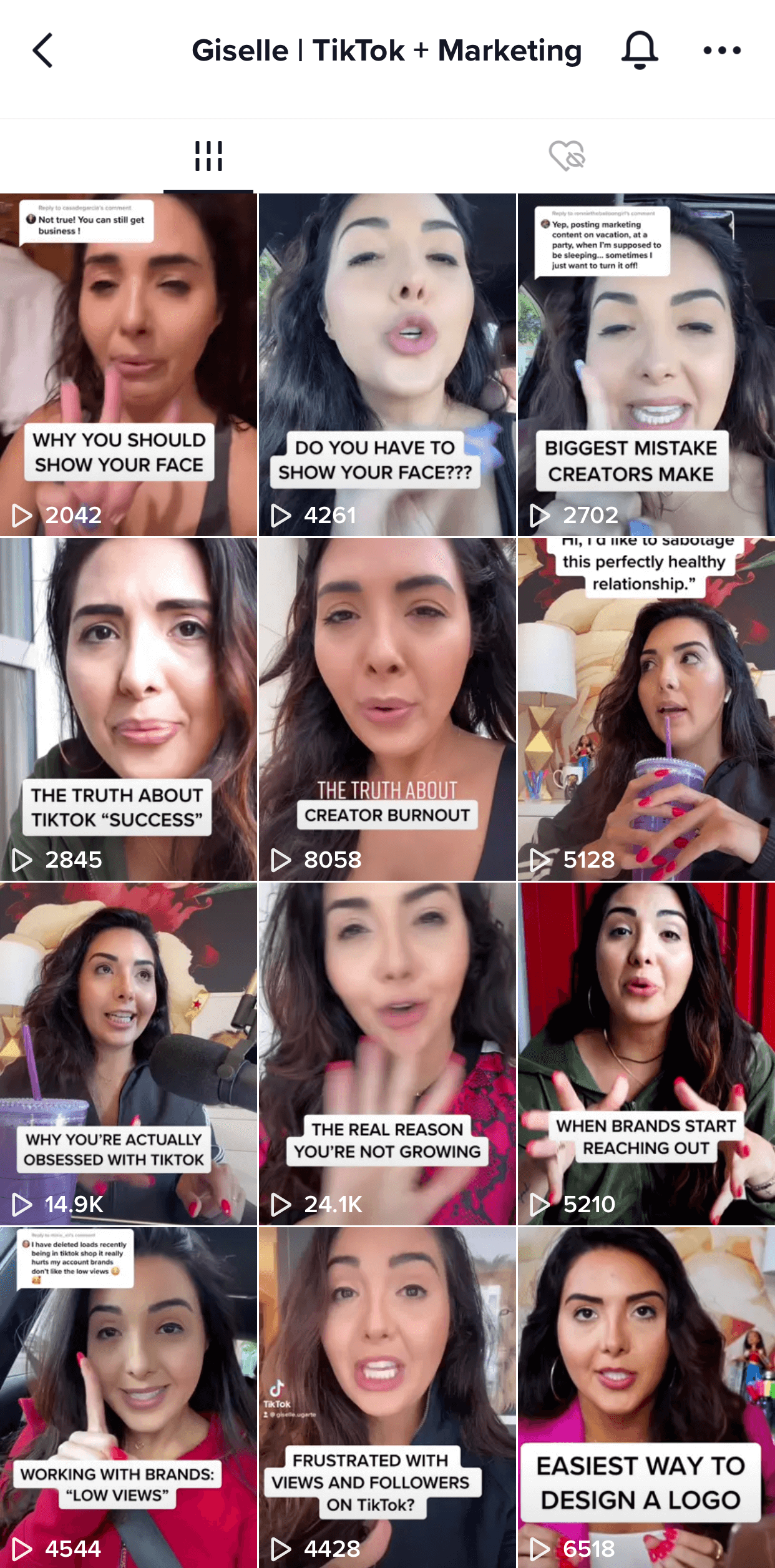 Connect Your Instagram and YouTube Profiles to TikTok
One of the features that makes TikTok so powerful for businesses is that it plays very nicely with Instagram and YouTube. If you have an account on Instagram or YouTube, it's really easy to connect those profiles to your TikTok profile.
This saves space in your bio by eliminating a separate CTA to either of those profiles. And there's some organic reach to be had, as some users will naturally follow from your profile over to your Instagram profile or your YouTube channel. This also allows you to use a direct CTA in your video by asking people to follow through straight to YouTube or Instagram from the links on your profile.
Verify Your TikTok Account
Like other platforms, TikTok has an account verification process that bestows some accounts with the blue checkmark.
The verification process is getting more complicated as more people flood onto TikTok, especially if you're joining as a business rather than as a personal account or creator. However, brands that have a registered trademark can have an easier time. It also helps to have articles and publications that are associated with TikTok.
#2: Focus on Niche Content Your Ideal Audience Will Want to Watch
When people think of TikTok, they tend to think of viral content, popular dances, and trendy music. TikTok trends tend to be fairly universal. Certain content also tends to be fairly universal, things like food, for example. Universal content can help you rack up a lot of views fairly quickly but it doesn't always equal high engagement or sales like having a targeted audience.
A targeted audience most often comes in through niche content. Niche content doesn't need to be super-narrow but it does need to be content your ideal client would be interested in watching, or even binging, while on TikTok.
While going viral can be fun and exciting, the real success for businesses comes with consistent content targeted toward their audience, growing a community based around that content, and offering the same tips and value that would elevate them to thought leaders.
Hashtags on TikTok
One more thing to consider when it comes to creating content for TikTok: the hashtags. Like other platforms, TikTok uses hashtags to help categorize and filter out content. And users use hashtags to find the content they're interested in. Using niched-down hashtags will help ensure that your content gets in front of the right eyes.
However, hashtags aren't necessary and don't always play a role in going viral. Even if the hashtag is trending, using a popular hashtag that's unrelated to your content won't necessarily increase the views on your videos.
#3: Hook People Into Your TikTok Video From the First Frame
One major difference between TikTok and YouTube videos is the hook.
On YouTube, you have anywhere from 2 to 6 seconds to hook your audience into the video. Even with videos on other platforms such as Facebook, you have several seconds to hook people into the video.
This isn't the case with TikTok. On TikTok, you need to hook people into your video within the first frame.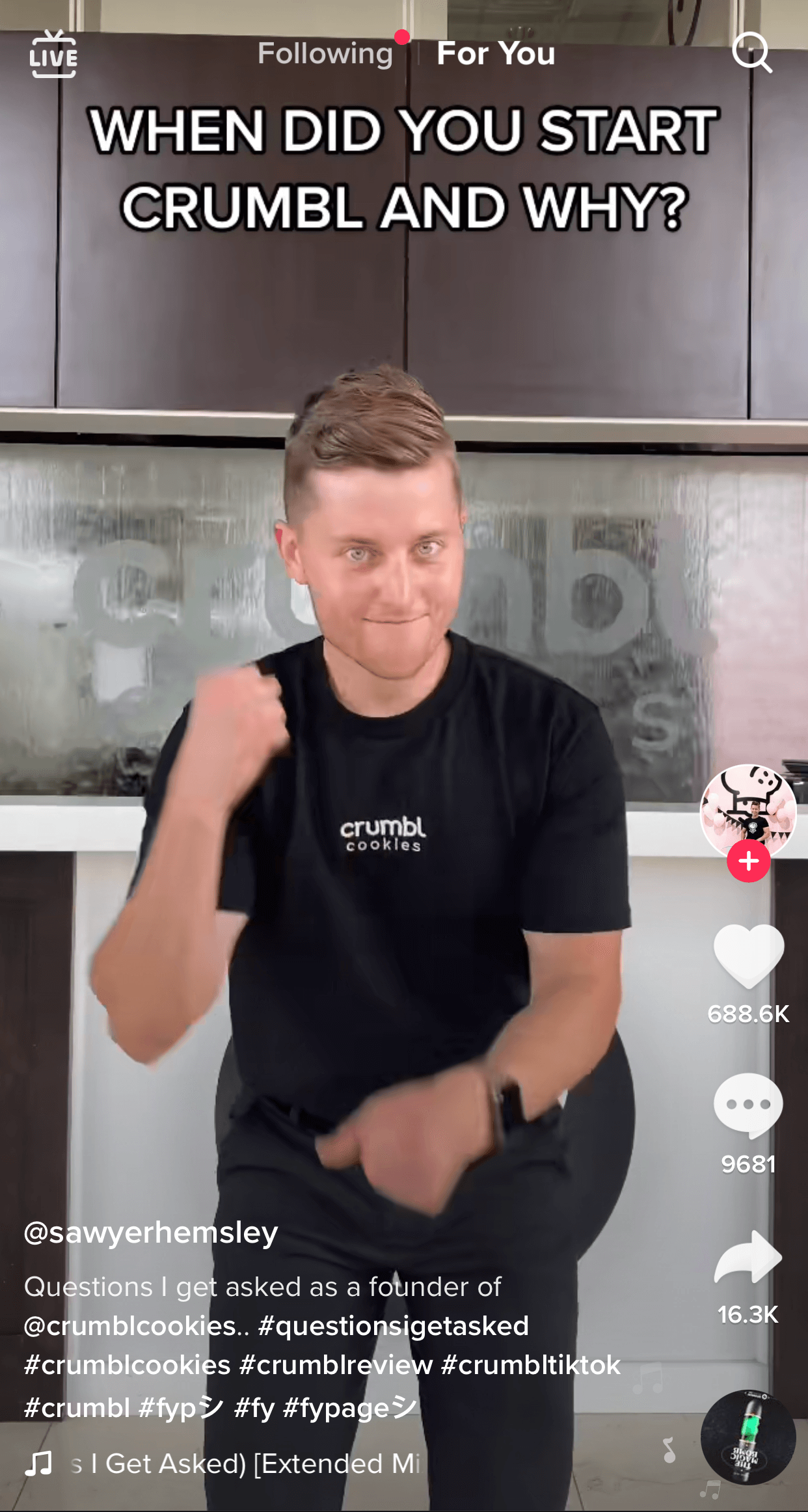 One advantage of TikTok is that as a social platform, most hearing people scroll TikTok with their sound on, something they don't do on other platforms. This means you can use both visual and sound cues to hook people into your video.
A couple of good hooks include a sound pattern interrupt, such as telling people to stop scrolling or starting the video right at the word rather than at the breath you take before you start talking. You can also create a text overlay to act as a heading and grab attention immediately with bright colors and capital letters.
Captions and other text also help increase engagement because the more people are on your video to read what's happening, the more play time your video gets. And this goes with all engagement: reading and responding to comments will also rack up views and engagement because people have to watch your video again to reply to you.
#4: Incorporate Jump Cuts to Keep Your Audience's Attention
When it comes to creating videos on TikTok, there are a few things you can do both in production and post-production to help increase engagement. For example, you can use jump cuts, which is a simple pattern interrupt on the video. A jump cut literally stops a video at one angle, makes a slight change, and then starts the video at another angle. You can also use a jump cut to delete any pauses in your speech.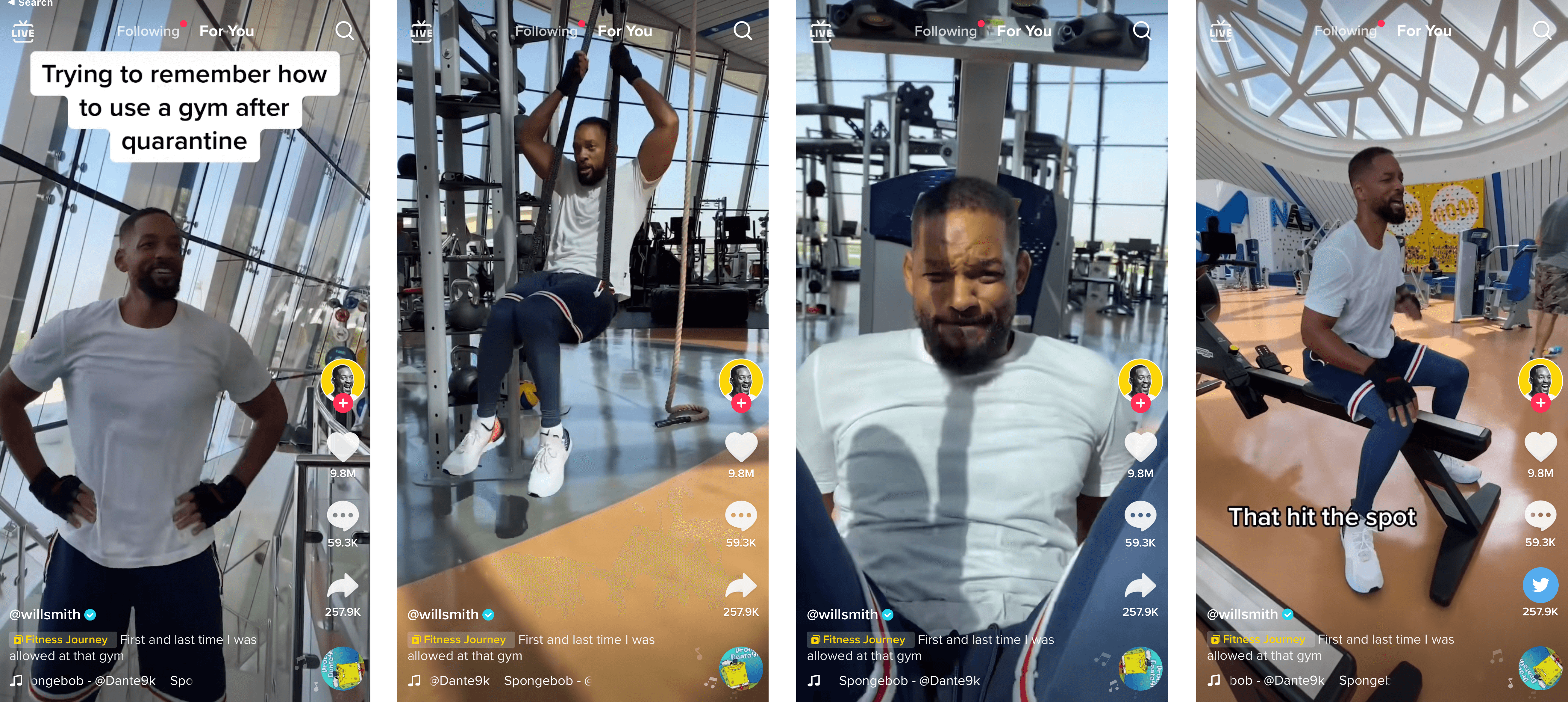 If you get nervous trying to do videos, one technique to help center or ground yourself would be to record the video in snippets using your ideal client's name. Then go back and adjust your clips to cut out the name in post-production. Not only will this give you the jump cuts that help increase engagement but it will also help you focus on who you're talking to and what you want to say without feeling overwhelmed by the idea of speaking to the masses.
#5: Use CTAs Strategically
Of course, when it comes to using TikTok for marketing or building a business, you need to use a direct CTA. CTAs are crucial for getting people in your audience to follow through to the next step where they connect with you further.
Because of the personable environment on TikTok, the CTA generally performs better when it's less salesy. For example, you can use a soft landing in which people will naturally follow from your video to your profile, and then tap on the link in your profile to learn more.
One popular method to accomplish this is to create a video with tips about your particular industry and then do a call to action to follow you for more. When someone goes back to your profile to follow you, they'll see your bio pointing to your link where they can connect with you off-platform.
Other Notes From This Episode