Want to use TikTok to grow all of your social channels? Wondering how to use TikTok to get more email subscribers?
In this article, you'll learn how to use TikTok to grow your following on Instagram and YouTube, and how to prompt people to sign up for your email list.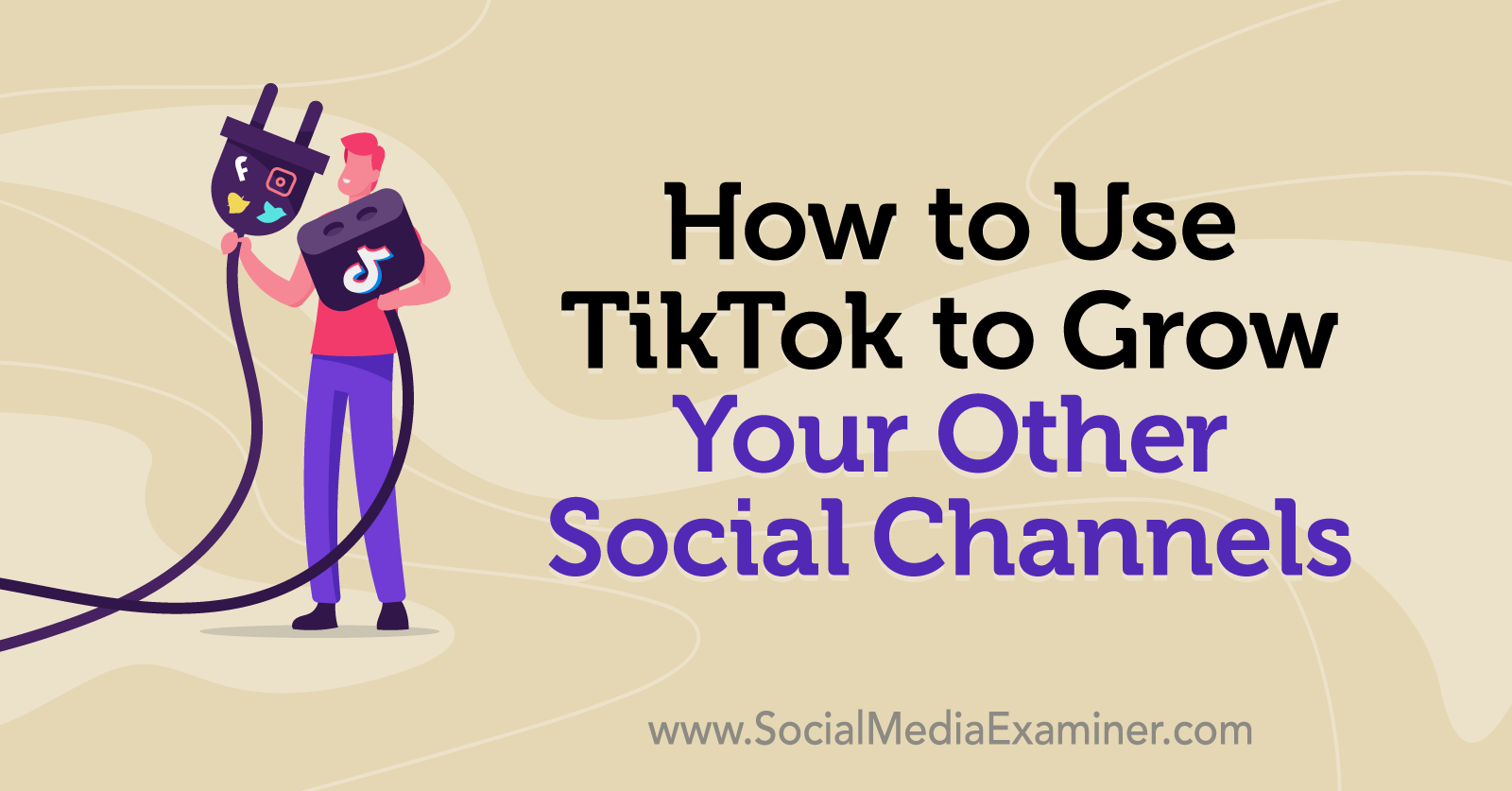 To learn how to use TikTok to grow your other social channels, read the article below for an easy-to-follow walkthrough or watch this video:
#1: Add Your Instagram and YouTube Profiles to Your TikTok Profile
Be sure to add links to your Instagram profile and YouTube channel in your TikTok profile so it's easy for people to access your other accounts.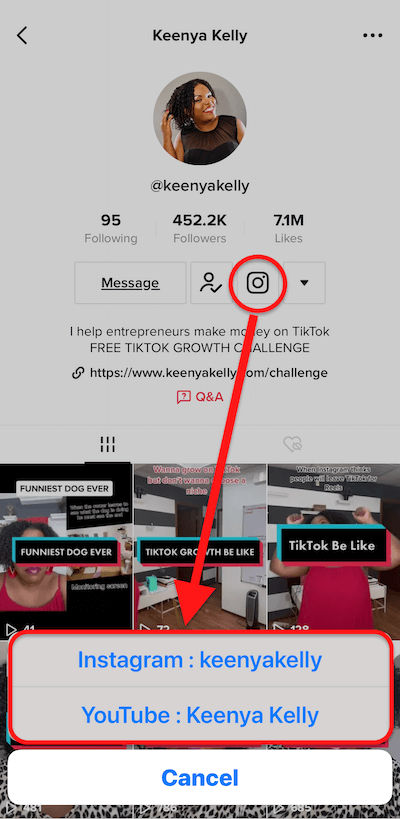 To do this, go to your TikTok profile and tap on Edit Profile.
At the bottom of the Edit Profile screen, you'll find fields where you can add links to Instagram and YouTube. Tap on Instagram, log in with your Instagram account, and then do the same with your YouTube account. You'll need to grant authorization to TikTok to receive information about your accounts.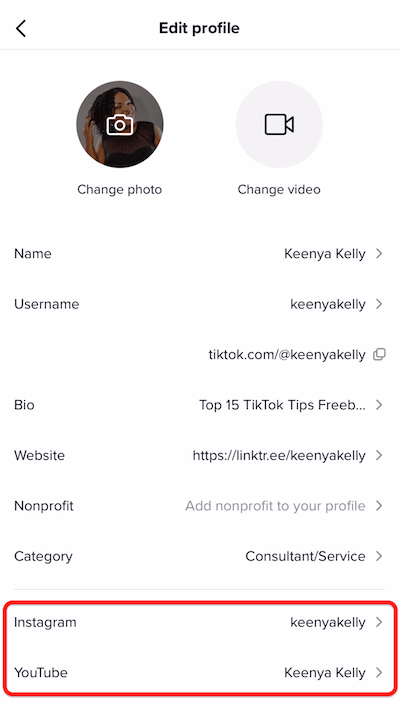 #2: Give Your TikTok Audience a Clear CTA to Follow You on Instagram and YouTube
Once you've added your Instagram account to your TikTok profile, you also need to tell people to follow you there. So when you're creating a video for TikTok, add a text box that says, "Follow Me on Instagram" and include your Instagram handle.
Get Everything You Need to Become A Better Marketer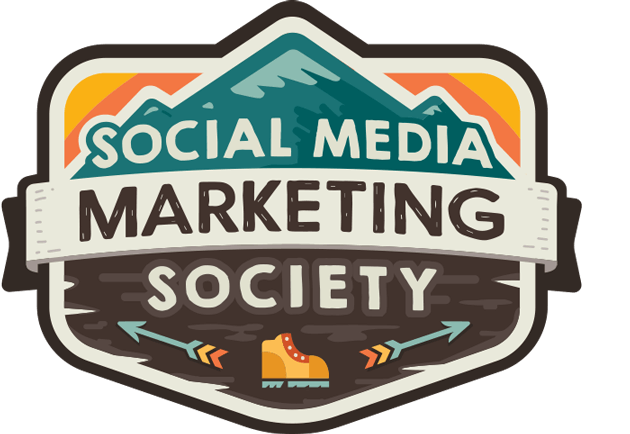 Looking for a one-stop-shop for marketing greatness? Try the Social Media Marketing Society to boost results and become a better marketer through deep-dive training and an always-on community of marketers. The path to better marketing begins in the Society.
START YOUR TRIAL TODAY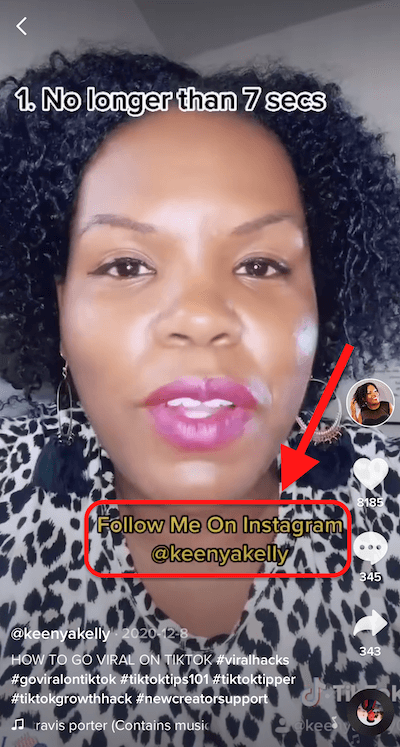 For longer videos, such as when you're live-streaming, repeat your CTA throughout the video. I always do this during my TikTok Live broadcasts. When I finish, I normally have 20-30 new followers.
You also want to give people a reason to follow you on Instagram and YouTube.
When I'm live on TikTok, I'll often say to viewers, "These videos don't save, so if you want to learn from me on a regular basis, follow me on Instagram because I have a lot of helpful videos on IGTV." Then if someone wants to binge-watch my content, they'll find a series of videos to choose from.
Additionally, I'll tell viewers that if they want to communicate with me directly, they can send me a DM on Instagram. For those who aren't ready for a one-on-one call, I'll say, "If you're not ready to invest, just follow me for a while on Instagram to see what I have to offer."
Another reason you want to invite them to send you a DM on Instagram is it acts like a pre-qualifier. Instead of just messaging you on TikTok, you're giving them an action to take. When they do that, you can gauge their level of interest.
Put Google Analytics to Work for Your Business (Online Training)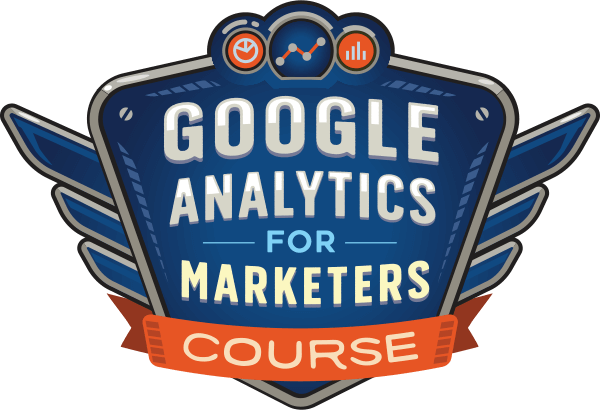 Ever thought, "there's got to be a better way" when it comes to tracking your marketing activities? Are you forced to make decisions based on limited data? With the right training, you can use Google Analytics to measure all of your marketing efforts with certainty.
You'll stop the leaks in your ad spending, justify your marketing spend, gain the confidence you need to make better marketing decisions, and know what's working at every step of the customer journey. Let the world's leading analytics pro show you the way. Check out our new Google Analytics for Marketers course from your friends at Social Media Examiner.
CLICK TO LEARN MORE: ANALYTICS TRAINING
Bonus Tip: How to Use TikTok to Grow Your Email List
In addition to promoting your other social channels, you can also use TikTok to grow your email list. When you set up your TikTok bio, make sure you include a link to your landing page or website. Even if the link isn't clickable yet, it's important to have it there.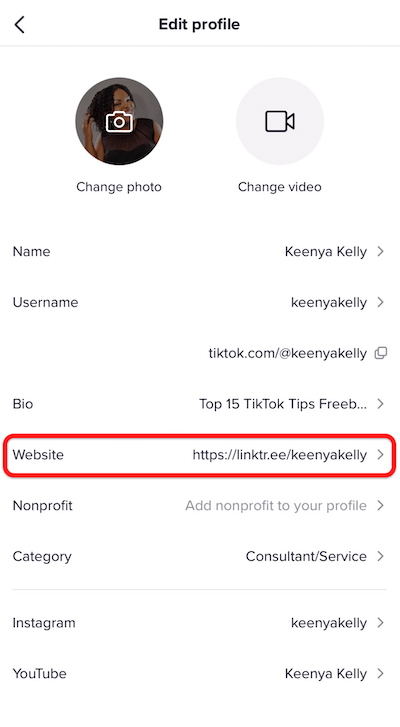 And when you create your video content, include the link for your website there as well. You can also direct viewers to your inbox on TikTok or Instagram where you'll be able to send them your links.
#3: Repurpose Your Top TikTok Videos to Fuel Instagram Reels and YouTube Content
TikTok offers a lot more features than platforms like Instagram Reels so create your content on TikTok first and then repurpose it for your other channels. This allows you to take advantage of TikTok's unique features, as well as use original sounds from TikTok on other platforms.
When you repurpose content for Instagram Reels, your videos need to be less than 30 seconds because that's the maximum length for reels. Choose videos that are performing well on TikTok because if people loved them on TikTok they're more likely to love them on Instagram. Additionally, make sure there aren't any TikTok-specific mentions in those videos.
Repurposing content you've created on TikTok for Reels does come with one caveat. If your TikTok video uses copyrighted music, you can't upload it to Instagram. However, if you're using creator audio that's not copyrighted and you upload your video to Reels, Instagram will just send you a notification that says, "We've added this video content to this creator." And that's it, no problem.
Of course, Reels isn't the only place you can repurpose your TikTok videos. You can also upload them to platforms like YouTube, Pinterest, and LinkedIn.
Save Your TikTok Video to Your Phone
To save a TikTok video you've already published to your phone, open that video on TikTok and tap on the three dots on the right side of the screen. From the pop-up, choose the option to save the video to your phone.
To avoid having to manually save each TikTok video, there's an option to automatically save any future TikTok videos you create to your phone. You'll need to turn on this setting the next time you post a video. When you get to the publish screen, make sure the setting Save to Device is turned on. TikTok will then remember this setting for any future videos you create.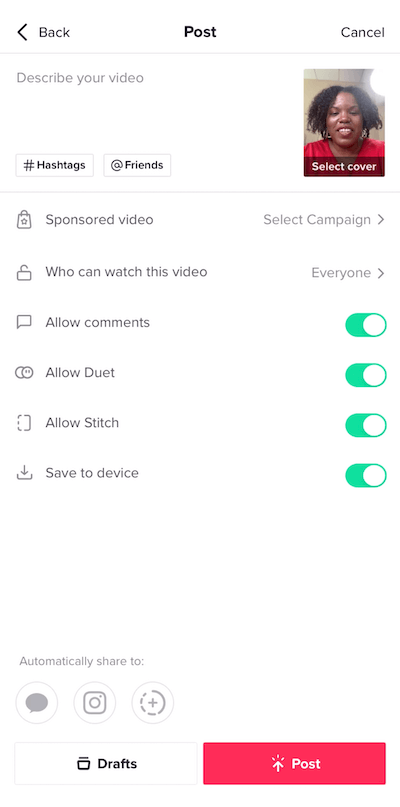 Pro Tip: If you want to remove the TikTok watermark from your video, you can do it with an app called Video Eraser. It's available for free with in-app purchases on iOS and Android. All you do is upload the video to the app, choose the option to remove the watermark, and then save it to your phone.
Conclusion
If you've grown a following on TikTok, use your platform to help grow your other social channels. Make sure you add links to your YouTube and Instagram accounts in your TikTok profile, give clear CTAs to your other accounts in your TikTok videos and live streams, and repurpose your best videos to leverage unique TikTok features on your other channels.
Get More TikTok Marketing Advice: