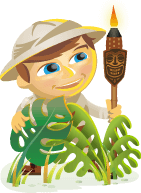 Do you use Facebook ads?
Want to learn the latest strategies?
To discover what's changed with Facebook ads and how to get better results, I interview Rick Mulready.
More About This Show
The Social Media Marketing podcast is an on-demand talk radio show from Social Media Examiner. It's designed to help busy marketers and business owners discover what works with social media marketing.
In this episode I interview Rick Mulready, the host of the Art of Paid Traffic podcast. He's a Facebook Ads coach and has numerous courses on Facebook advertising, including the FB ADvantage.
Rick will explore what's changed with Facebook ads and share new strategies that work.
You'll discover best practices for video ads, carousel ads, and more.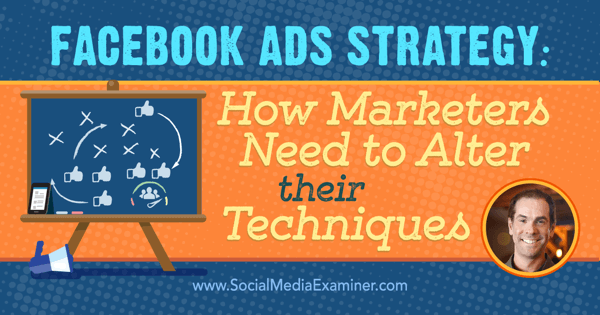 Share your feedback, read the show notes and get the links mentioned in this episode below.
Listen Now
Where to subscribe: Apple Podcasts | Google Podcasts | Spotify | YouTube Music | YouTube | Amazon Music | RSS
Here are some of the things you'll discover in this show:
Facebook Ads Strategy
Rick's story
Rick spent 12 years in the corporate online advertising space, working with big companies like AOL, Yahoo, Funny or Die, and Vibrant Media. He did everything from banner and video ads to search and text advertising. Rick got into Facebook ads around 2010, while still in the corporate world.
This was when Facebook was making a name for itself as a social platform, when small businesses could post on their pages and people would see it, and when Facebook started to allow business to advertise.
Rick loved Facebook advertising. He saw the power in it, and taught himself as much as he could. He started running campaigns for entrepreneur friends while still in corporate, and the rest is history. Rick left his job at the end of 2012 and has been specializing in Facebook ads ever since.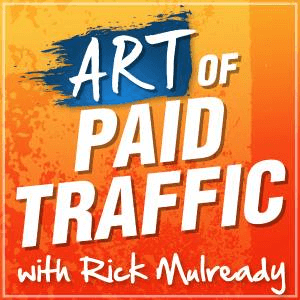 For the first couple of years, Rick focused on social media in general. He hosted the Inside Social Media podcast, where he interviewed the heads of social media from some of the biggest brands around the world. That was great, yet Rick still gravitated toward the Facebook ad side.
In January 2015, Rick started the Art of Paid Traffic podcast, where he covers Facebook advertising and everything else to do with paid traffic such as YouTube ads, copywriting, landing pages, metrics, analytics, and so on. It's a combination of case studies, interviews with experts, and solo shows.
Listen to the show to learn why only big businesses could really utilize Facebook ads in 2010.
How Facebook Ads has evolved
A lot has changed in Facebook advertising – such as targeting – over the past year or so, Rick says. For instance, you can upload your email list and create a targeted audience out of them. Also, you can retarget people coming to your website or a landing page.
When most people think of targeting, they think of interest targeting, which is targeting fans of another page or somebody in their space. Facebook has recently rolled out detailed targeting. Before, if you wanted to target fans of Social Media Examiner or Entrepreneur Magazine, you could only do one or the other. Now, you can set up ads to target people who have an interest in Social Media Examiner and Entrepreneur Magazine.
To take it a step further, you can exclude an audience. For instance, target fans of Social Media Examiner and Entrepreneur magazine, but exclude people who like Inc. Magazine. It's a much more detailed subset of that audience.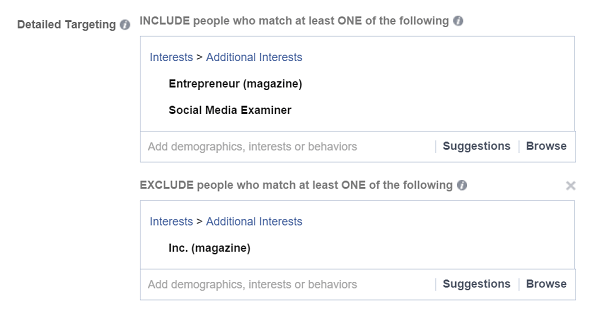 When Facebook reported its Q4 earnings, they basically said their customer is not the advertiser. While they're making money off of advertising, their customers are the 1.5 billion Facebook users. Facebook recognizes that without these users, they won't have people coming to advertise on the platform. Therefore, Facebook is protecting the user experience. They want to make sure advertisers think of value first to take care of Facebook users.
While you can still run an ad to an opt-in or registration page, Rick explains it's good practice to give value (like free content) initially. Then use retargeting to get those consuming your content onto your email list.
Listen to the show to hear more about targeting specific pages.
Newer ad types
Video and carousel ads are the two big new ad types, Rick explains.
Since so much video is being consumed on Facebook, it's a great opportunity for advertisers.
When the video comes into the news feed, it plays automatically, although it's muted. People on their desktop have to click the speaker button, while those on a mobile phone have to tap the video to listen. If you use a video ad, you need to visually grab your audience's attention within the first 10 seconds or so to get them to listen to it.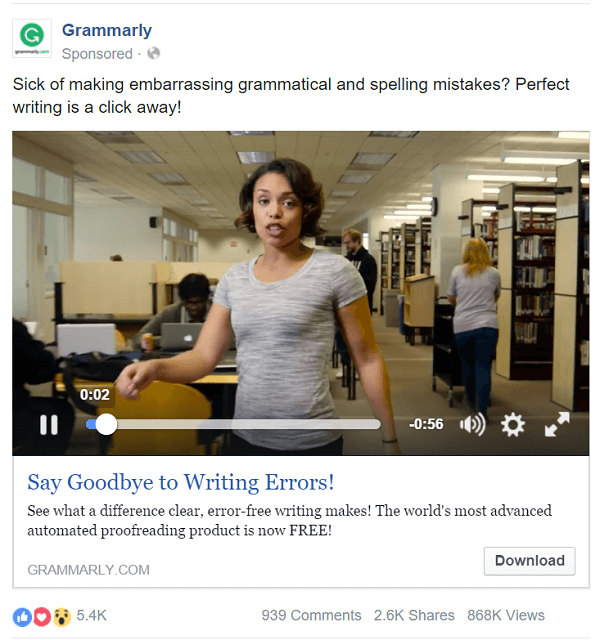 Rick says he sees a lot of people giving away their best stuff in the first 10 seconds, and often, people haven't unmuted the video yet. Another option is to use captions to get people to engage with your muted video.
A carousel ad has multiple images and each image can link to a different URL. For instance, use a carousel ad to send people to different blog posts on your website (posts on Instagram ads, Facebook ads, YouTube ads, Twitter ads, and Google AdWords), and see which one performs best. The carousel has an arrow, so people can scroll through the images on the ad. Advertisers will be able to see detailed reporting for each image in the carousel. You can also do a carousel with different testimonials, products, and so on.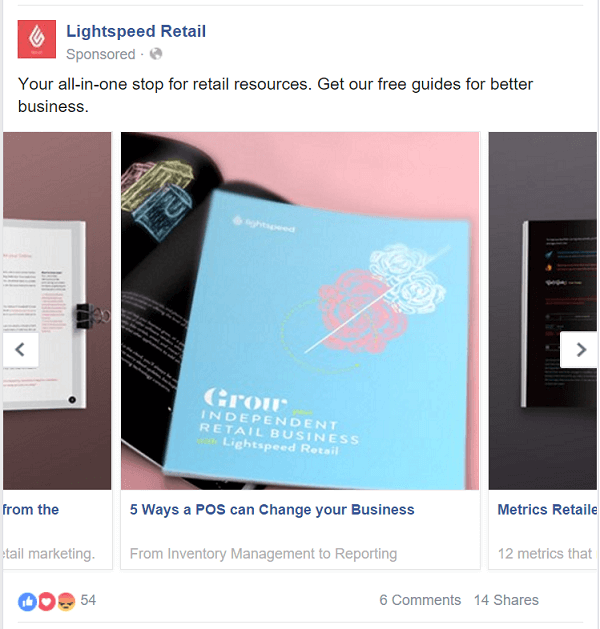 Both video and carousel ads can be shown on desktop and mobile, and are the same price as any other ad. However, for carousel ads you do five times the work, in the sense that you have to upload five different images, URLS, text, etc.
Rick says people frequently ask him how long the video should be. There's no right or wrong answer, he says. He's seen success with videos that are 30 seconds up to 6 minutes long. He's heard about videos that are more than 20 minutes long doing really well. You want to entertain people, while also educating them and getting them to take action. Plus, you need to do so in as short a time as possible. Rick says to shoot for between 45 seconds and about 3 minutes or so.
The great thing about video is people can see your mannerisms, which is a great way to connect with your audience and vice versa. While some people say they hate being in front of the camera, Rick says don't let that stop you. At least be on camera for a few seconds in the first part of the video. Since it's muted in the news feed at the beginning, if someone sees you talking, they are more likely to connect with you to hear what you have to say. You can always cut to a Keynote or PowerPoint presentation after the intro.
People think they need to have a vast production or hire a crew to shoot the videos, Rick adds. Grab your smartphone and hit Record. That's all you need to make good, high-quality videos you can use in your ads.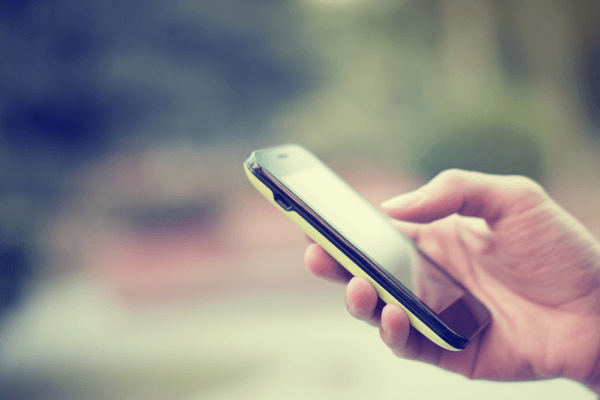 Facebook charges for ads, depending on the objective you choose. With videos, you can choose Video Views (which is the closest parallel to YouTube), Conversions, or Clicks to Website as the objective. The video has to play for 3 seconds or more for you to be charged, Rick explains. If you have a good video, you could be paying $.01 to $.03 for video views.
Listen to the show to discover how much video content is consumed on Facebook and YouTube every day.
Instagram ads
The types of images and video you post on Instagram should be a little bit different than what you would share on Facebook. Instagram is a lifestyle-type platform, so you want to make sure your ads reflect that.
The 20% rule, which applies to both Facebook and Instagram, means you shouldn't have more than 20% text on your image. Upload your image to the Facebook Grid Tool and it will tell you exactly what percentage of the image is text. If it's over 20%, you need to redo it.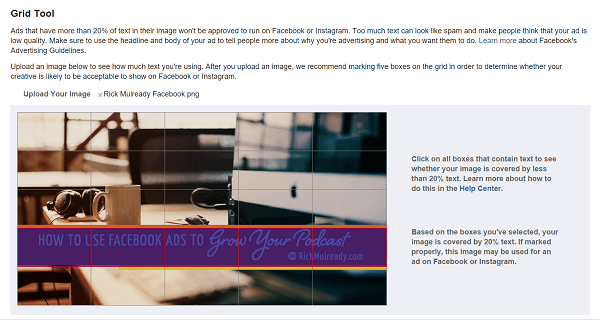 There is a two-step process for the approval of ads, Rick explains. The initial approval is done by Facebook's automatic algorithm. Many times, ads will be approved and run for a day or so. Then they'll get disapproved, because people go through and review the ads.
Also, on Instagram ads you get a call-to-action button. (At the time of this recording, it's a Learn More button.) When people click that, it takes them to the landing page you set up. It's a big thing, since you can't have a clickable URL on a regular Instagram post.
Listen to the show to hear more about the similarities between Instagram and Facebook ads.
Facebook ad strategy
When determining what types of ads to create, Rick suggests thinking about the type of traffic where you're targeting your ads, whether it's cold, warm, or hot traffic.
Cold traffic is essentially people who might not know your business. If you're targeting other Facebook fan pages to introduce yourself, that's cold traffic. Warm traffic is people who are on your email list or maybe website visitors. Hot traffic is people who have either bought from you or taken steps (opted in or interacted) with you.
Rick says to approach each one of those traffic temperatures the way Facebook wants you to: through a value-first perspective.
The cold traffic doesn't know who you are, so you have to warm them up. Give them value and build that relationship. Use your Facebook ad to drive people to helpful blog posts and podcasts. Then, have areas on those pages for people to opt in. Also, have the Facebook pixel on the page, so you can turn around and retarget the people who didn't yet opt in. Once people are on your list, they become warm traffic. You can then start to email them, retarget them, and try to get them to take the next step in your sales funnel.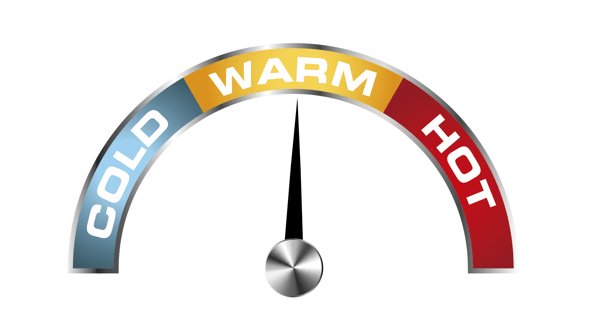 Along with ads directed toward your Facebook fans, the ones with uploaded email lists are often your best-performing, least expensive ones, Rick says. Some people might question if it's worth it to pay per click to send people to a blog post with a Facebook ad and then pay again to retarget them. Often, Rick explains, the cost to do that is less overall than if you were to send people directly to an opt-in page. Also, the quality of that lead is better. After they consume your content and see the value you provide, they take another step to join your email list. The steps further qualify them, so it's a higher-value person coming onto your email list.
Listen to the show to discover why you need to do more than just email your prospects.
Discovery of the Week
Since Twitter got rid of their share counts, marketers have been missing them. Luckily, a number of tools have launched to solve this problem. The one we use at Social Media Examiner is called NewShareCounts.com.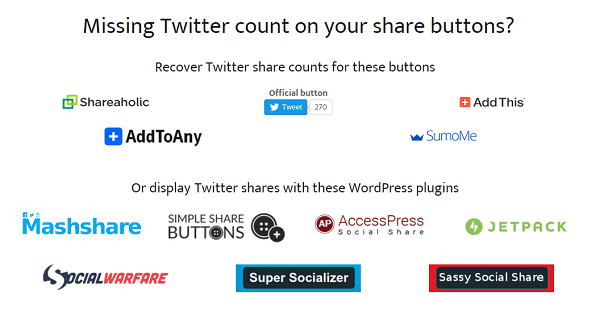 To use it, you simply add a piece of code to every page on your website. When someone visits your website, the Twitter share number displays a few seconds after a post loads.
The tool interfaces with the official Twitter button, SumoMe, AddThis, Shareaholic, Social Warfare, Jetpack, and other plugins, and can be seen in action on Social Media Examiner, Duct Tape Marketing, BuzzSumo, and SEMrush. Check it out.
Listen to the show to learn more and let us know how NewShareCounts.com works for you.
Other Show Mentions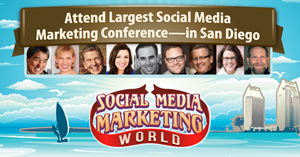 Today's show is sponsored by Social Media Marketing World 2016.
You can now sign up for Social Media Marketing World 2016. It's the world's largest social media marketing conference. By attending, you'll make connections with 100+ of the world's top social media pros (plus 3,000 of your peers) and you'll discover amazing ideas that'll transform your social media marketing. Speakers include Guy Kawasaki, Mari Smith, Michael Hyatt, Jay Baer, and Michael Stelzner.
.
See what attendees experienced at our 2015 conference.
The event takes place in San Diego, California on April 17, 18, and 19, 2016. The networking is going to be off the hook. We have our opening-night party on an aircraft carrier, the USS Midway.
Ian Cleary from RazorSocial is coming all the way from Ireland for Social Media Marketing World. He will be doing a session on tools to make you more effective and efficient with social media. Ian is the top social media tools person in the world, and is only one of many amazing people who will be speaking at Social Media Marketing World.
Hundreds of people have already purchased their tickets and have committed to coming to this conference. If you've heard about Social Media Marketing World, and always wanted to go and connect with the leading thought leaders and soak in a lot of knowledge, visit SMMW16.com.
We have the best pricing you will ever find going on right now. Click here to check out the speakers and the agenda and grab your early bird discount.
If you can't make the trip, we have virtual tickets available. Go to SMMW16.com, grab a virtual ticket, which will get you access to the recordings of every single session, every workshop, all the keynotes, and you can consume this content at your leisure.
Listen to the show!

Key takeaways mentioned in this episode: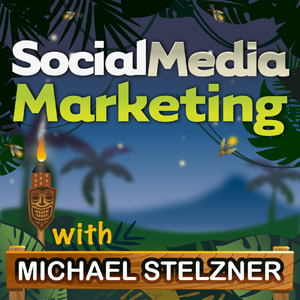 Ways to subscribe to the Social Media Marketing podcast:
What do you think? What are your thoughts on Facebook Ads? Please leave your comments below.