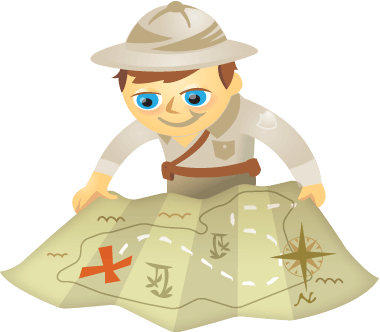 Do you want to stand out on LinkedIn?
Have you added graphics to your profile?
One of the most noticeable changes on LinkedIn in recent months is the site's transition to a more visual focus. Do you have a strong and striking visual presence using the background image on your profile page?
In this article I'll share a fast, easy, effective way to create a one-of-a-kind, customized background for your LinkedIn profile.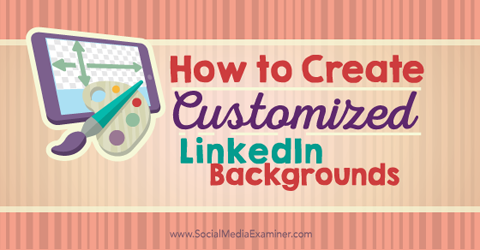 Listen to this article:
Where to subscribe: Apple Podcast | Google Podcasts | Spotify | RSS
Custom LinkedIn Background Images
The LinkedIn background image is the first thing visitors see when they land on your profile, along with your actual profile photo. Images add instant branding, credibility and trust to your LinkedIn profile.

If you have a premium (or paid) account, LinkedIn will offer you a large selection of pre-made, pre-sized images to choose from and use as your background.

Another option is to upload a custom image. If you go this route, LinkedIn suggests you use a JPG, PNG or GIF under 4MB in size. Recommended resolution is 1400 x 425 pixels.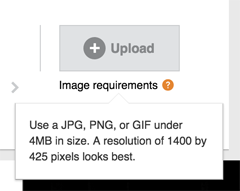 When you create a customized image, it increases your visibility on LinkedIn. People will see who you are before they even read a word of text about you.
The Keys to a Killer LinkedIn Background Image
Visually convey three critical elements with your background image:
Social Media Marketing Society (Ongoing Online Training)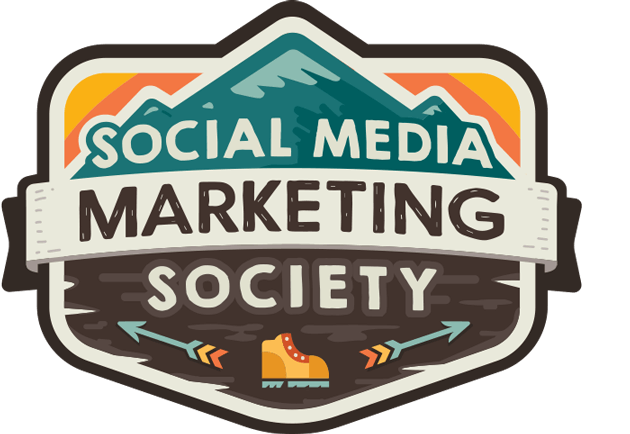 Want to gain marketing confidence and accelerate your career? Try the Society to discover new marketing ideas, improve your results, get support, and become indispensable. Join us for ongoing training, insight from pros, and a community of supportive marketers who understand you.
START YOUR TRIAL MEMBERSHIP
Whom you serve (target audience)
What you provide (product or service)
What makes you different (credibility, authority, approach, etc.)
When you share that information with your background image, the more likely you are to receive positive results and more leads. People who land on your profile will want to connect, and at some point, do business with you.
For example, Bob Burg is an international bestselling author and public speaker. He uses his LinkedIn background to brand his book, as well as his personal and professional image.

Bob is well-known in business circles for his book, The Go-Giver.
Put Google Analytics to Work for Your Business (Online Training)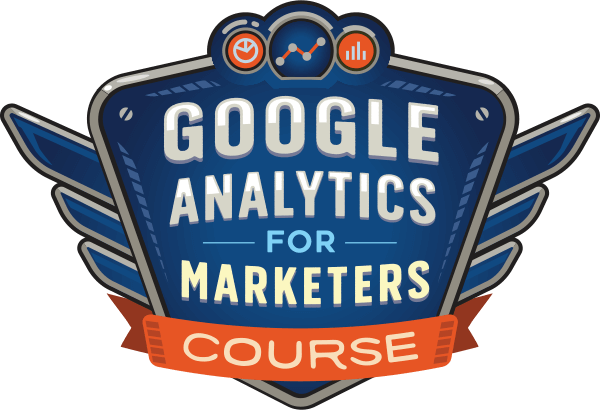 Ever thought, "there's got to be a better way" when it comes to tracking your marketing activities? Are you forced to make decisions based on limited data? With the right training, you can use Google Analytics to measure all of your marketing efforts with certainty.
You'll stop the leaks in your ad spending, justify your marketing spend, gain the confidence you need to make better marketing decisions, and know what's working at every step of the customer journey. Let the world's leading analytics pro show you the way. Check out our new Google Analytics for Marketers course from your friends at Social Media Examiner.
CLICK TO LEARN MORE: ANALYTICS TRAINING
Bob features an image of his book cover prominently in the top left corner of his background image. In the middle he has a couple of key identifying phrases ("Keynote Speaker" and "Bestselling Author"). On the far right side of his background image, Bob has a larger, fuller version of his profile photo with him smiling and looking directly into the camera.
Through his background image, users are immediately introduced to Bob and his key offerings.
John Beresford Marshall is an equity investment expert based in Egypt, whose background emits a real sense of his image and expertise. It blends everything into one cohesive visual narrative.
On the far left is an image of John Marshall speaking at an event, which conveys his credibility and authority. It also plays well visually, because users will follow his gaze toward the middle of the image, where his key phrases ("Growth Stocks" and "Equity Investing") appear.

Finally, on the far right is the name of his fund, along with a bright red arrow pointing to the fund's positive direction via a growth chart. This is something any potential investor will want to see.
Author, business coach and speaker John Michael Morgan has a clean, black-and-white background that exactly conveys what he offers, as well as social proof and credibility from recognizable clients.
The top line of the image states who he is and what he does. The bottom portion of the background has the logos of John's big-name clients, like Google, Twitter and DreamWorks. If someone is looking for a speaker or business coach with credibility, this guy certainly has it. And users can tell that at a glance.

When you're deciding what to put in your background image, don't overthink it. If you're a known author, include your book cover. If your successes can be demonstrated with a chart, add one. If you have top-level clients, use their logos. You want to use anything that brings instant credibility and the interest that goes with it.
That said, don't try to get too cute or creative. Keep your background image simple and clear. Above all else, help others figure out who you are, what you offer and why they'll want to work with you as quickly as possible.
Closing Thoughts
With more than 360 million members in 200 countries, and two new members joining every second, LinkedIn has become a powerhouse social network for professionals. So take advantage of LinkedIn marketing to its fullest.
As LinkedIn has gotten more visual, it keeps getting easier to upload and share photos and videos within the news feed, LinkedIn Publisher, media items on the profile page and more.
However, the LinkedIn background image is still the most important piece of digital real estate on the platform. Add more than just a stock photo or static background behind your profile picture.
While you can use your favorite image editing tool to create an image that stands out, the examples in this article were created using Youzign.
What do you think? Do you have a background image on your LinkedIn profile? What elements did you include to promote your expertise? What software did you use? Has it helped your LinkedIn performance? Please share your thoughts and recommendations in the comments.