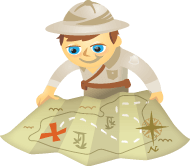 Are you interested in turning followers into customers?
Have you considered Twitter ads?
As much as marketers love engaging with people on Twitter, what they really want to know is how to start making a profit from those conversations. Twitter ads are a great way to do that.
In this article I'll show you four key ways to build a successful Twitter ads campaign.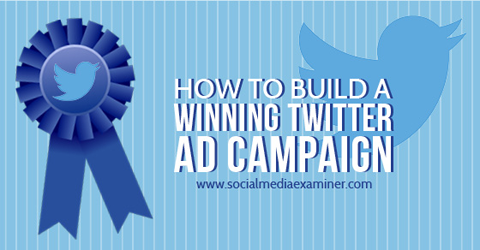 Listen to this article:
Where to subscribe: Apple Podcasts | Google Podcasts | Spotify | YouTube Music | YouTube | Amazon Music | RSS
#1: Choose a Campaign To Fit Your Goals
The first question you need to ask yourself before jumping into a Twitter ad campaign is pretty obvious.
What do you want to get out of it?
There are five different Twitter products you can use and each works differently. Depending on your goals, some might be a better fit for you than others.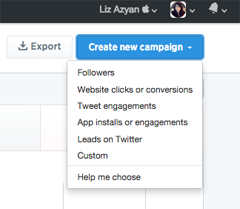 1. Followers
Want to get more followers? This is easier than you think. Use clear ad copy that specifies what you want people to do (follow you), and spell out the benefit you'll be offering in exchange.
Are you sharing great deals and discounts?
Are you offering special promotions followers won't want to miss?
Whatever benefit you're offering, let people know about it!
You can combine a campaign for follower growth with something to make it more targeted. Looking at interests or specific keywords is a good place to start. You can even look at the followers of businesses similar to yours.
2. Website Clicks or Conversions
Want to drive more people to your site?
Twitter's website card tool is just what you need. Here's an example of a website card from Betabrand.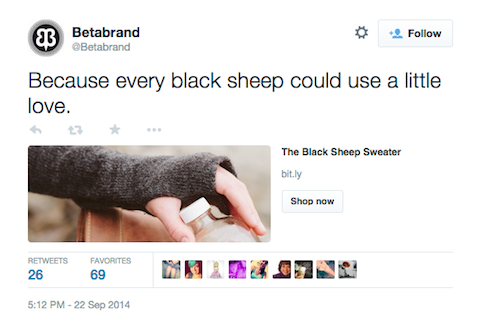 Website cards are designed to help advertisers direct Twitter users to off-Twitter content, with a nifty little preview of the content they'll see and a powerful call-to-action button.
Of course, you can customize everything on the website card and all of it works to redirect people to your site.
It goes without saying that you also get detailed conversion tracking data so you can see what works for you and how to customize it to perform even better. Try different ads to look at which messages are most successful with your audience.
3. Tweet Engagements
So you want to create more buzz?
If your goal is to drive higher levels of engagement and be a part of more engaging conversations, use a tweet engagements campaign.
For example, this Kill Cliff ad prompts users to retweet and use the company's hashtag.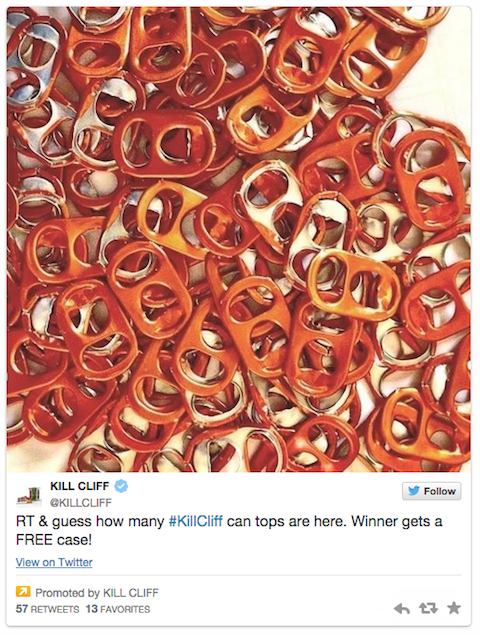 You might want to use a tweet engagements campaign around a specific topic, such as a product launch or an event. You can use it to get people talking and feeling excited about it.
Using keywords is an ideal targeting strategy because you can reach out directly to people with a particular keyword that shows they're interested in your event or product.
Follow your progress from the Tweet Activity dashboard (discussed later in this article), where you can quantify your impact and get in-depth data about how people are engaging with you.
4. App Installs or Engagements
Do you have your own mobile app? Do you want more people to engage with it? Choose the app installs or engagements campaign.
Check out this Twitter ad that JackThreads used to drive their app installs.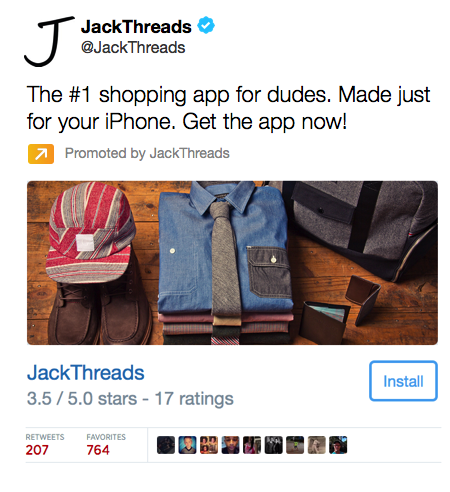 It's a great way to increase awareness of your app. You can segment your audience in a number of ways—by device, operating system or Wi-Fi connection—to make the ad really specific.
With mobile measurement partners, you can get fast and easy access to metrics to track your campaign.
5. Leads on Twitter
Are you looking at growing your contacts database or do you want to get a head start on an upcoming promotion?
The lead generation card is your friend. It's easy to use, and a tailored audience strategy handpicks the most qualified new leads for you. Here's an example from Home Chef, a company that sells weekly meal delivery service in Chicago.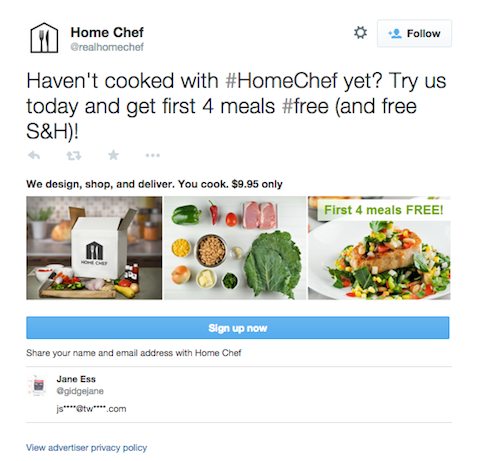 The lead generation card is also a helpful tool for competition entries and redeeming special offers, or for signing up for mailing lists and petitions.
#2: Target the Right Audience
The next thing you need to ask is whom are you targeting? What type of person do you want to reach out to and what is the best way to do that?
Depending on your answer, there are lots of different ways to target people on Twitter.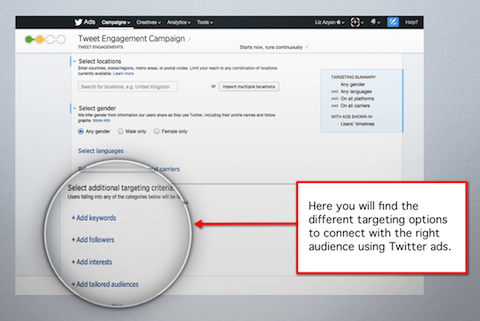 Interest targeting is a great way to connect with other users based on their interests, and it can be useful as part of a broader targeting campaign. With over 350 interest categories to choose from, it's pretty easy to find people who share interests with you.
Keywords are another helpful targeting filter. You can reach out to the people using or searching for particular keywords. It's a fantastic way to see what people are interested in at that particular moment and respond to them in a timely way.
Followers lets you reach out to people with similar interests as a group, or the followers of specific accounts. Use this targeting criterion when you want to focus on a more niche audience.
If none of the above targeting criteria work for you, you might want to try tailored audiences.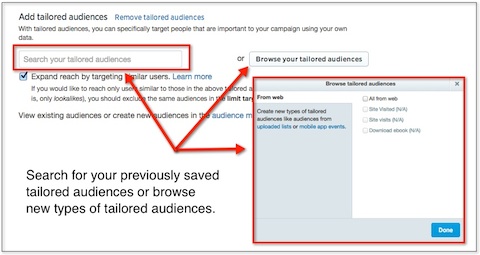 Tailored audiences allows you to use your own CRM list and target more precisely. You can overlay it with other filters like location, gender, platform and language to make it even more specific to your needs.
#3: Set Up a Website Tag for Remarketing
If you want to track and remarket to existing customers and leads, set up a website tag. You can then create campaigns based on the data you get, like tracking conversion rates or where your audience is coming from.
If you want to learn more about remarketing (Twitter advertising with tailored audiences), watch this video.
Find out how to create a new website tag to collect information for remarketing purposes.
#4: Optimize Your Campaign
After you've launched your campaign, you want to make sure it's working in the best way possible for you.
In short, it's time to optimize!
There are three important tools to help you track your campaign.
1. Tweet Activity Dashboard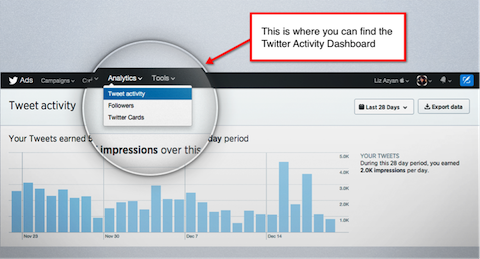 Have you come across the Tweet Activity dashboard before? It's jam-packed with useful info, but it can be a little overwhelming at first. Here's a breakdown of ways you can use it:
Follow performance on a month-by-month basis.
Track both your organic and promoted tweet engagements.
See specific tweets alongside detailed metrics for them.
Export all of your tweet-level data.
2. Conversion Tracking
If you've installed a website tag, you can use it to follow conversions on both your broader campaign and at an individual tweet level.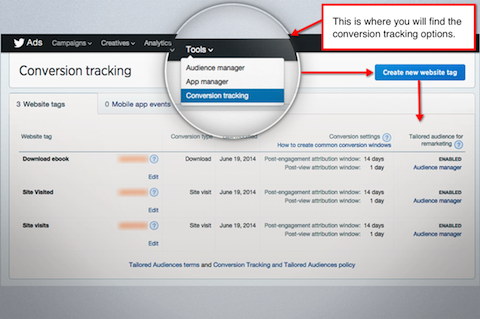 So what's the point of tracking conversions?
It's helpful to assess your campaigns and quickly spot what has worked and what hasn't. So next time around, you can refine your campaign for a better performance.
3. Mobile Apps Analytics
If you're running a mobile app campaign, you can get tons of useful details about it with Mobile Apps Analytics. Receive detailed stats on app purchases, installs and openings.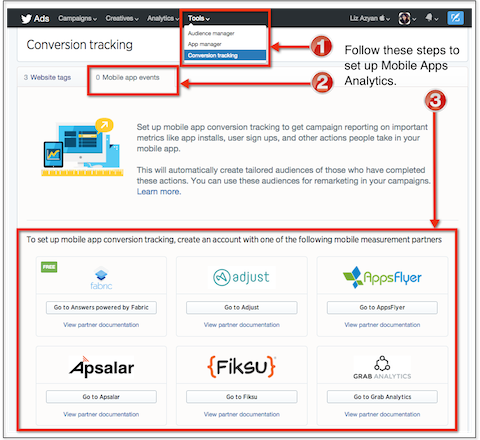 You'll also get detailed information on conversions with the various mobile measurement partners available for setting up mobile app conversion tracking.
Conclusion
Twitter ads have a lot to offer for growing your business, but if you're feeling a little overwhelmed by all of the options, don't worry! Twitter is packed with tools to help you launch a successful ad campaign.
Take a look at your Twitter goals and think about which audience you want to target. Then once you're up and running, don't forget to measure your activity to optimize results.
Remember, Twitter is a way to connect in real time and at all stages in the purchase funnel.
What do you think? Have you created a Twitter ad campaign? And if so, has it helped grow your business? I'd love to hear your experiences. Please share your thoughts in the comments below.