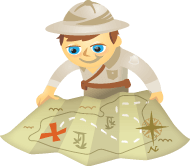 Do you want to stimulate online growth and engagement?
Are you using visual marketing in your business?
Understanding how other businesses use visual content can help you integrate new tactics into your own marketing strategy.
In this article I'll show you how five brands are using visual content successfully.
Why Use Visual Content in Your Marketing?
When it comes to marketing your business, pictures speak volumes. Not only do they make a bigger impact, but also they do it in a shorter amount of time. Research shows the brain processes visual content 60,000 times faster than text.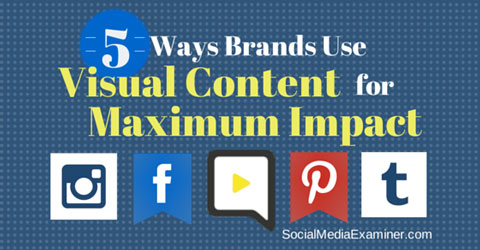 Add that to the fact that 93% of all human communication is nonverbal and it becomes clear that a visual online presence is critical.
While many companies may understand this on a conceptual level, few have capitalized on the opportunity to effectively combine text and visual content.
Here are five brands that are using visual marketing in innovative and unique ways on various social media platforms.
#1: Volkswagen on Facebook
Volkswagen uses Facebook to create a visual timeline of their storied past. Fans get a more intimate understanding of the German automotive company as they walk through a visual representation of Volkswagen's evolution, beginning in 1938.
When readers scroll through the timeline, they feel like they're a part of history. They'll witness the construction of the original Volkswagen factory in Wolfsburg, take part in the celebration of their one-millionth car produced and more.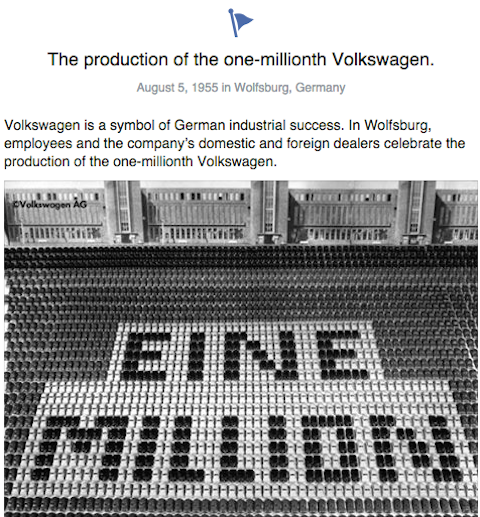 This approach is interesting and educational, and it's a tactic that speaks to everyone. Both car aficionados and novices will enjoy perusing the company's timeline to receive a cultural lesson on the background of Volkswagen—which translated means the "people's car."
How to Use This Tactic in Your Business
Turn your Facebook timeline into a visual representation of your company's history. Use images from your opening day, as well as company milestones. Another fun tactic is to include team pictures (on- and off-site) and share behind-the-scenes images that represent what makes your business tick.
🌟 Ready to Supercharge Your Social Marketing Strategy? 🌟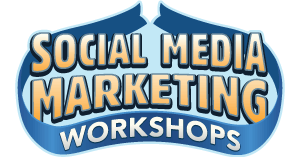 Struggling with your social marketing? You're not alone. The solution? The Social Media Marketing Workshops!

During these live 2 hour deep-dive workshops, you'll discover what's working now on Instagram, Facebook, TikTok, YouTube, and LinkedIn. Skyrocket your engagement, broaden your reach, and amplify your sales.

Become the marketing hero your company and clients need—without leaving your home!
🔥 Save $670 on an All-Access Ticket! Sale Ends Tuesday! 🔥
GET YOUR TICKETS NOW
Consumers research your company long before they ever decide to purchase. Give them the information necessary to make an educated decision and foster an emotional connection by sharing your company's story through images.
#2: AMC Theatres on Pinterest
AMC Theatres bring their audience into the wonderful world of movies from the moment they land on their Pinterest profile. Whether it's pictures of the golden age of Hollywood to the latest Batman craze, followers are treated to a goldmine of movie-lover memorabilia shown through AMC's pins.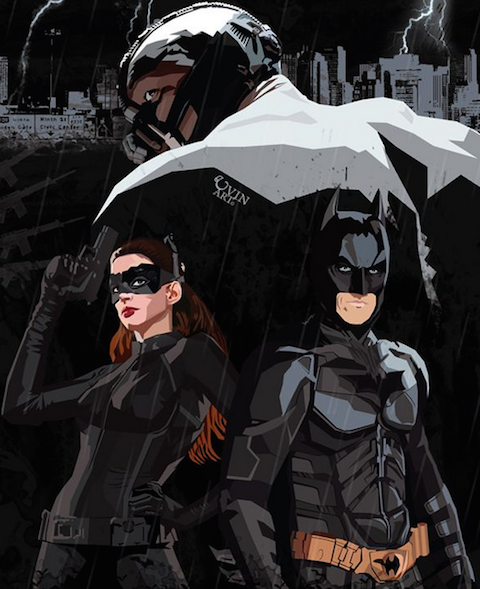 While the pins don't directly promote AMC, it's clear their aim is to entertain as film lovers and inform as film experts, which aligns with their brand. In addition, they post giveaways, fun finds and fan photos to keep their audience involved and engaged.
AMC Theatres may not post promotional content as much as their competition, but they've established a reputation for consistently delivering quality content.
How to Use This Tactic in Your Business
Become a valuable resource and the go-to expert within your industry or field, and do so without being overly promotional.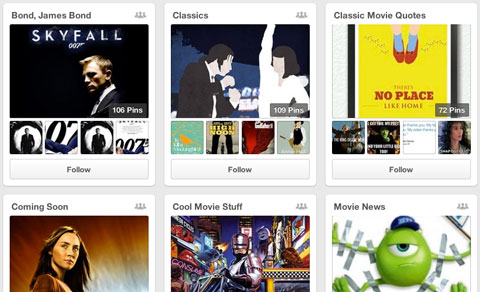 Create unique Pinterest boards that speak to your audience. For example, answer your clients' or customers' most frequently asked questions on one Pinterest board, and include tutorials that walk followers through the use of your product on another. Highlight customer-submitted content such as pictures of customers using your product.
If you're a local company, go beyond your business. Create a board with cool images of your favorite local hot spots and free things to do in the area. Another option: a board with your product out in the wild, which combines internal images with those submitted by happy clients and customers.
#3: Nike on Instagram
Nike's early adoption and clever use of Instagram illustrates that they understand the psychology behind this social network and the mentality of their target market. From the strategic use of motivational and inspirational hashtags to their consistent message that fans come first, Nike continues the expansion of their customer-centric mission.
Followers are celebrated with empowering hashtags, such as #NeverNotRunning and #MakeitCount. Images depict everyday moments in sports, speaking to average people, emboldening them to "Just Do It."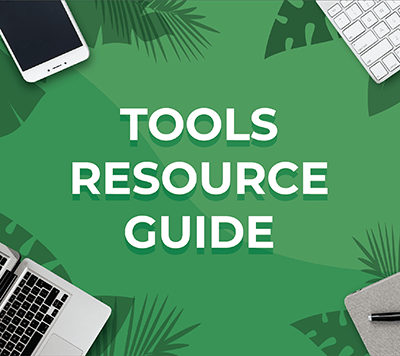 Looking for something to make your life easier?
Discover the tools we recommend to drive engagement, save you time, and boost sales across your entire marketing funnel or business.
Whether you need help planning content, organizing social posts, or developing your strategy, you'll find something for every situation.
FIND YOUR NEXT FAVORITE TOOL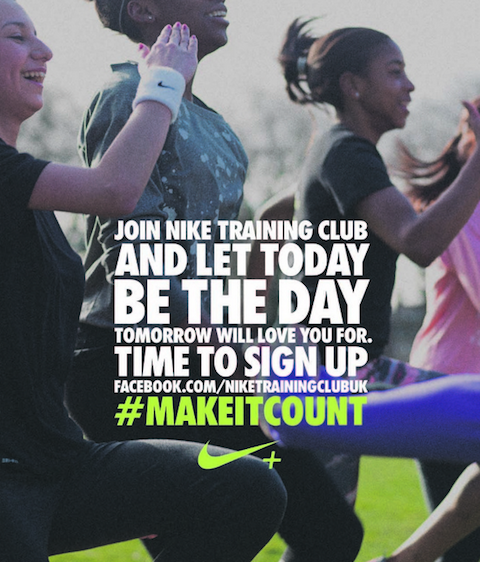 Nike's also taken their innovative use beyond Instagram. Through PhotoID integration, fans can use their Instagram photos as a backdrop to the shoe of their dreams. With PhotoID, fans can dream it, design it and share their creation. Additional content and engaged fans—what more could you ask?
How to Use This Tactic in Your Business
Celebrate your fans by creating content that speaks to them. Reach out to them. Ask questions. Take that knowledge and share in their enthusiasm. Don't forget to use relevant hashtags to extend the life of your campaign.
Also, use Instagram to crowdsource photos and encourage an interactive experience. Fans will turn into super-fans, and become a word-of-mouth marketing extension of your business.
#4: IHOP on Tumblr
When you land on IHOP's Tumblr, you're instantly greeted by a barrage of images that would make even the fullest tummy grumble. From the luscious-looking strawberry-topped waffles to the stack of pancakes you're certain you can eat in one sitting, IHOP's Tumblr page is a veritable wonderland of culinary (or at least breakfast) delights.
Readers just begin to peruse the pictures and are immediately sucked in. But IHOP goes beyond the expected, and also shares a keen sense of humor. Their tone and voice is appealing and upbeat, giving the brand an energetic and youthful feel.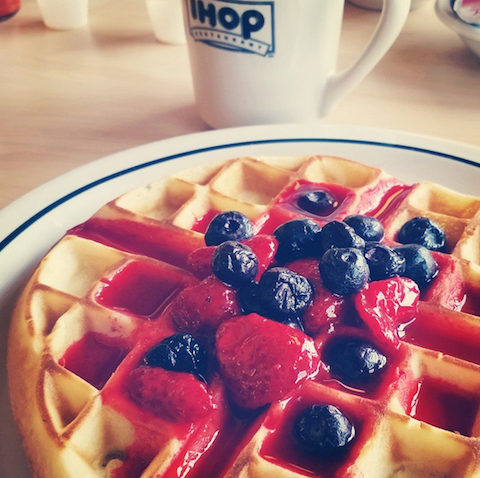 And finally, you'll notice that IHOP has paid attention to their audience. They've done their homework and recognize that their Tumblr following consists of a younger crowd. They cater to this, feeding their audience's hunger with memes, fabulous foodie finds and customer-submitted images from various social networks.
How to Use This Tactic in Your Business
As we've seen in the brand examples above, there's a lot to be said about image recognition across social media. Instagram, for one, is all about the image and Tumblr is at least equal parts pictures and text (with the focus largely on the graphics).
Use this balance to your advantage and cross-promote other marketing channels.
Share beautiful images of your product or captivating graphics highlighting customers using it throughout their day. Use a tool like SavePublishing to capture quotes from your latest blog post, add them to a branded image and share that content with a link back to your blog.
#5: Taco Bell on Snapchat
Want to see a brand willing to take a risk? Look no further than Taco Bell's use of Snapchat. One of the few brands embracing this mysterious social network, Taco Bell has found value in short, witty and highly targeted video campaigns.
Not familiar with Snapchat? The idea behind it is "deleted content." Your content, or "story," only lives online for 24 hours before it's gone forever.
Taco Bell became the first to use Snapchat to create the first brand movie, which announced their new Doritos Loco taco.

The success of this campaign and their use of Snapchat is due to Taco Bell's unfailing commitment to providing exclusive, social network–specific content.
While the demographics don't make this network conducive to all businesses, anyone eager to capture the under-25 crowd should consider integrating Snapchat into its social media strategy.
How to Use This Tactic in Your Business
Make your customers feel special. Use Snapchat to release exclusive company news, updates or behind-the-scenes videos. Give them an intimate glimpse into your business, provide additional insight and heighten awareness around your unique story.
Also, issue regular challenges to your audience and find ways to draw them over to Snapchat from your already-established social channels.
Final Thoughts
Your competition might have a visual presence in some way, shape or form. However, most companies are failing at their interpretation, whether from inconsistency or a lack of a defined strategy.
Learn the distinct aspects of all of the visual networks and create unique experiences for your audience.
Your business can successfully tackle visual marketing. Create differentiation and recognition in an ocean of online noise.
What do you think? In what ways are you using visual marketing to brand your business? Do you see the value in visual marketing? What platforms and tools do you use? Please leave your comments below.
Get Your FREE Course: Web3 for Beginners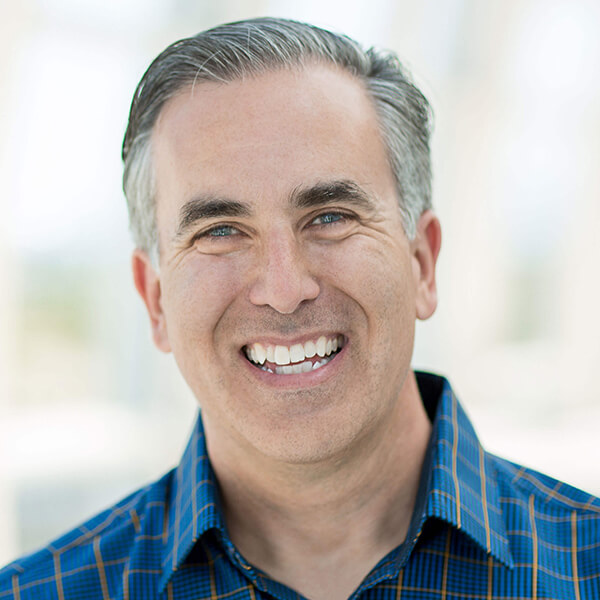 Curious about Web3, but don't know where to start or who to trust?

Introducing Web3 for Beginners, a course taught by Michael Stelzner, the founder of Social Media Examiner.

Learn the basics of Web3 and apply it to your business with this FREE comprehensive course.
CLICK HERE TO GET FREE ACCESS