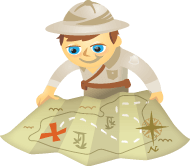 Do you give your customers the best information in the simplest way possible?
Are you connecting with your fans through visual content?
Pictures and video can inspire and amaze your audience in a way text just can't.
In this article you'll find five ways you can use images and video to connect with and add value for your audience.
Your Audience Craves Visual Content
Our brains love images. Did you know we process visuals 60,000 times faster than text? That's an important fact to keep in mind as you develop your social media marketing tactics.
If you have an important message you need to convey or just want to stand out from the crowd, visual content (whether it's a picture or a video) is the way to go.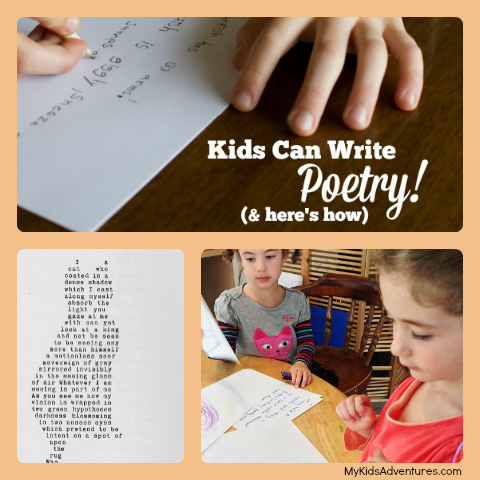 Don't worry if you aren't artistic. Visual content is about making sure your conversation is interesting and engaging.
Here are five ways to use visual content to build a deeper relationship with your fans, followers and customers.
#1: Elicit Emotion With a Good Story
Using compelling visual content to tell or extend your story sparks emotion in your audience. It's that emotion that inspires trust and loyalty.
Telling a story that connects with your audience could mean sharing a single captivating picture, an entire album or even a video. Whatever medium speaks to your audience is the one to use.
TOMS has used both visual content and emotion to tell the story of the company's values and overall mission. Using their Facebook page, TOMS demonstrates how their products are really helping people all around the world and how their customers are a huge part of that.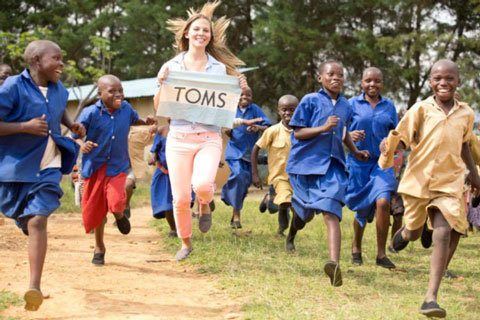 A study from ROI Research found that if content includes images, people are 44% more likely to engage with it. That's an important distinction between visual content and straight text.
#2: Make an Impression With Quick Thinking
Is your team ready to jump on in-the-moment opportunities?
🌟 Ready to Supercharge Your Social Marketing Strategy? 🌟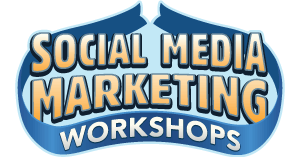 Struggling with your social marketing? You're not alone. The solution? The Social Media Marketing Workshops!

During these live 2 hour deep-dive workshops, you'll discover what's working now on Instagram, Facebook, TikTok, YouTube, and LinkedIn. Skyrocket your engagement, broaden your reach, and amplify your sales.

Become the marketing hero your company and clients need—without leaving your home!
🔥 Save $670 on an All-Access Ticket! Sale Ends Tuesday! 🔥
GET YOUR TICKETS NOW
Oreo's ability react to events as they happen has become a hallmark of their social media interaction. Who can forget their response to the unexpected blackout during the Super Bowl in 2013?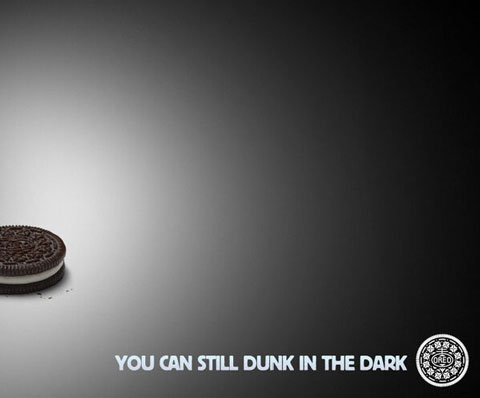 Part of what made their tweet so popular was the image they shared. Do you think many people would have retweeted a text-only tweet about dunking in the dark?
The picture made the whole thing work and Twitter users loved it. They retweeted it 15,000 times.
#3: Gain Trust With Useful Video Demos
Sometimes you just can't convey how amazing your product is with a brochure, even if it has pictures. It's a good start, but there are times when you need a little more, and that's when video really helps you shine.
If you're selling a fast car, a brochure can give your customer an idea of its beauty. It can tell you about the car's features, the motor and what colors it comes in. But a video showing the car's speed and agility in action has a much bigger impact.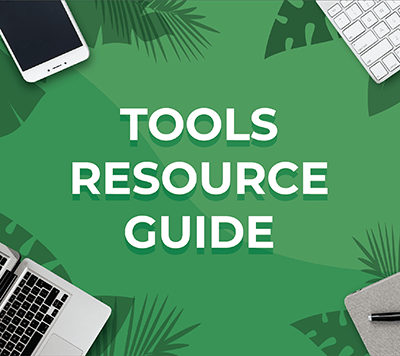 Looking for something to make your life easier?
Discover the tools we recommend to drive engagement, save you time, and boost sales across your entire marketing funnel or business.
Whether you need help planning content, organizing social posts, or developing your strategy, you'll find something for every situation.
FIND YOUR NEXT FAVORITE TOOL
Videos let you shine in other ways too. They're the best tools for demonstrations and instructions.
It may not sound very exciting, but your customers and followers appreciate it when you use a clear video to explain how something works or how to do something.
For example, if you have a complicated piece of software that's hard to install, a booklet of text-heavy instructions probably instills dread in your customers. Giving them a how-to video is much more palatable. It's easier for them to see how the process works.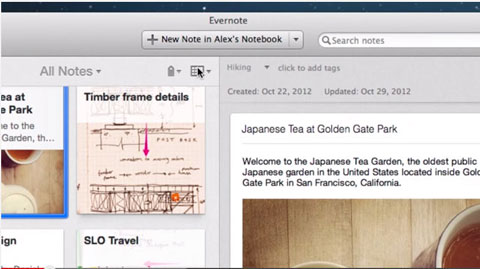 Evernote has an entire gallery of videos that show the most efficient ways to use their products. Their videos let viewers get in and out and are available on the go. That's really useful to their users.
Give people what they need, when they need it, in a way that's quick and easy and you'll gain their trust.
#4: Inspire Action With Overlays and Quotes
If you don't have an image that's great on its own, you can punch it up with a text overlay to help convey the more compelling meaning you're going for.
Text overlays don't have to be complicated or dramatic. In the example below, General Electric's background image wouldn't have done much on its own.
By adding a subtle text overlay, the image is instantly interesting and shareable.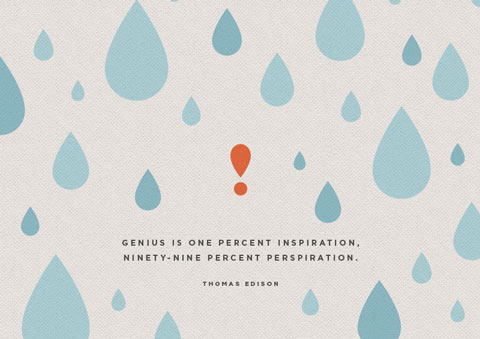 Text overlays are particularly well-received when paired with blog posts.
Before you publish your next blog article, find a captivating and relevant image and overlay it with an attention-grabbing statistic or quote from your post. These types of images are perfect for pinning on Pinterest and sharing on Facebook!
#5: Foster Community With Customer Sharing
The crux of social media is your relationship with your fans, followers and customers. Deepen that relationship by asking them to share their images to tell their stories and experiences with your products or services.
Instagram is an obvious platform for sharing those images. Ask your audience to upload pictures using a relevant hashtag and start a small visual campaign around their shared content. That really shows you care about their ideas and interests.
Tiffany & Co. hosted an Instagram campaign called "True Love in Pictures" that sent Instagrammers in Paris and New York out to snap images that represented true love.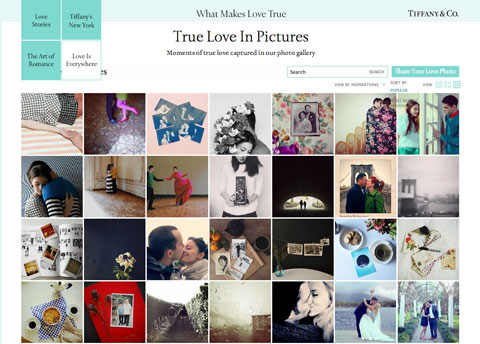 They then encouraged fans to submit their own true love photos. Pictures instantly flooded in and the campaign was a huge success.
To create your own visual storytelling campaign, think about the different ways you can use visual content to capture the attention of your audience.
Wrapping It Up
Don't worry about creating elaborate images and videos—they don't have to be overly artistic or time-consuming. They just need to help you create a deeper connection with your fans and let you stand out from the crowd.
What do you think? Are you using visual content to get more attention? Does your audience interact with you more when you share pictures? Tell us in the comments below.
Get Your FREE Course: Web3 for Beginners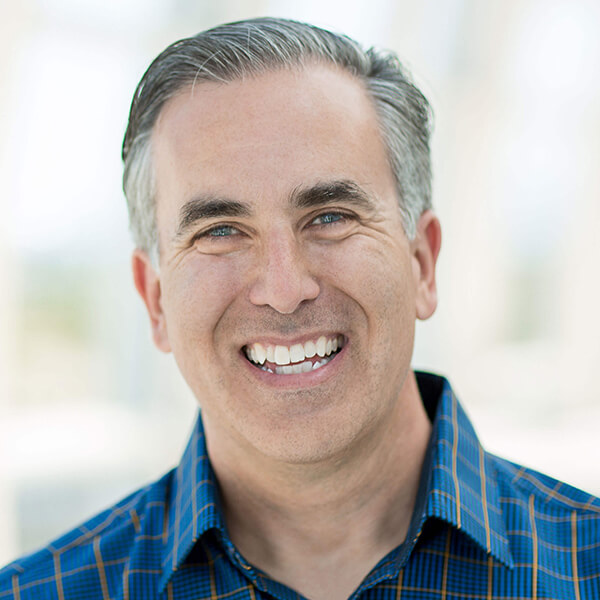 Curious about Web3, but don't know where to start or who to trust?

Introducing Web3 for Beginners, a course taught by Michael Stelzner, the founder of Social Media Examiner.

Learn the basics of Web3 and apply it to your business with this FREE comprehensive course.
CLICK HERE TO GET FREE ACCESS