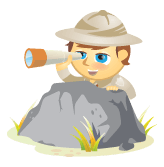 Software giant Microsoft launches dozens of products and services every year.
The company typically relies heavily on advertising and PR to get the word out.
But for its Office 365 product, the team took a different approach.
Using partnerships and social media, Microsoft connected specifically with women business owners – a key audience group.
Rather than directing promotional messages toward them, Microsoft involved them in the process from start to finish.
"It's definitely innovation within a large matrix organization like Microsoft that hasn't really done this in the past," said Penny Delgadillo, senior product manager at Microsoft.
In just a two-month period, the entirely social Office 365 "Your Office, Your Terms" campaign garnered 5.8 million overall campaign impressions and four times more traffic from social sharing than the typical Microsoft campaign.