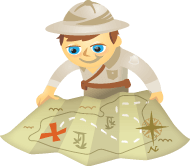 Do you want more followers on Snapchat?
Are you taking advantage of every connection option?
Using the right tools to their fullest potential will grow your following and increase the chances that others will discover your Snapchat profile.
In this article, you'll discover three ways to grow your audience on Snapchat.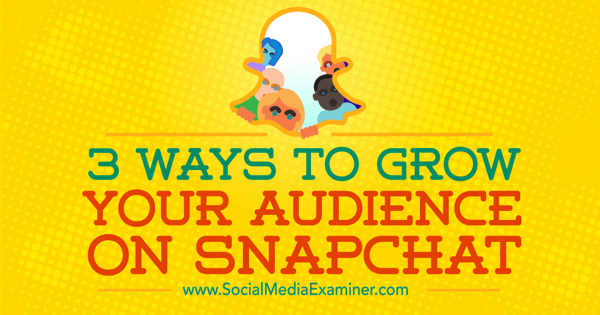 Listen to this article:
Where to subscribe: Apple Podcast | Google Podcasts | Spotify | RSS
#1: Make an In-Person Connection
The easiest way to get people to follow you on Snapchat is when you're with them in person, where it's simple to share your username (and make sure you've spelled it correctly) or your snapcode.
Add by Username
If you want to add someone by username, open Snapchat and tap Add Friends.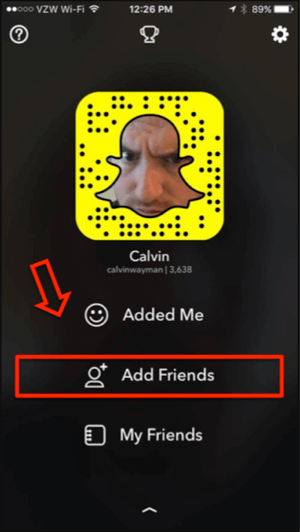 Then tap Add by Username.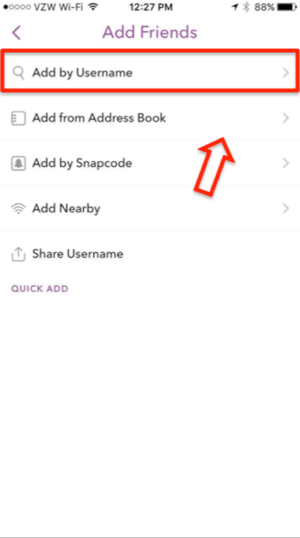 Finally, type in the username ("johnleedumas," for example) and tap the plus sign.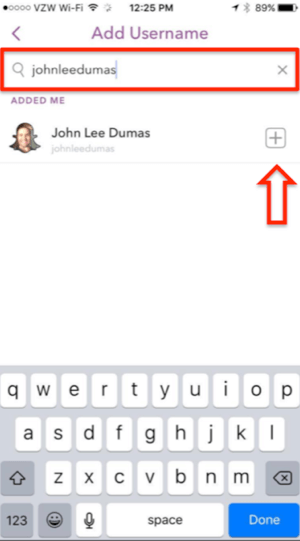 Add by Snapcode
An increasingly popular way to add people to your Snapchat is to give them your snapcode. You'll find your unique snapcode on your home screen. Someone can take a picture of your code with their phone and then easily add you, and vice versa.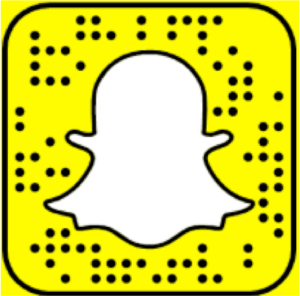 To add people by snapcode, first you take a picture of their snapcode with your phone. Then open Snapchat and tap Add by Snapcode.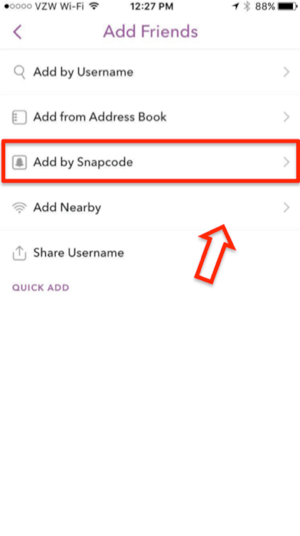 Next, tap the snapcode of the person on your camera roll.
🌟 Ready to Supercharge Your Social Marketing Strategy? 🌟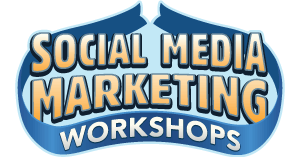 Struggling with your social marketing? You're not alone. The solution? The Social Media Marketing Workshops!

During these live 2 hour deep-dive workshops, you'll discover what's working now on Instagram, Facebook, TikTok, YouTube, and LinkedIn. Skyrocket your engagement, broaden your reach, and amplify your sales.

Become the marketing hero your company and clients need—without leaving your home!
🔥 Save $670 on an All-Access Ticket! Sale Ends Tuesday! 🔥
GET YOUR TICKETS NOW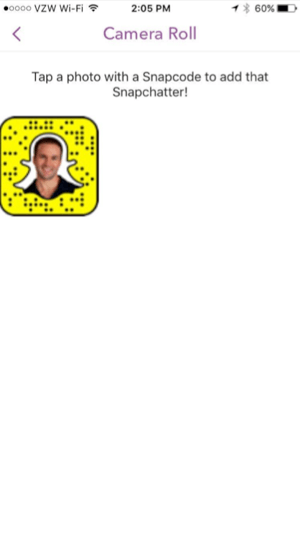 Finally, tap Add Friend.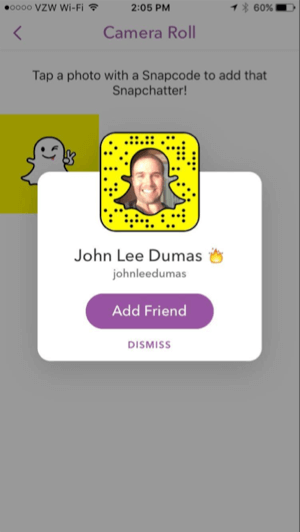 Another cool feature of snapcodes is that you can simply open Snapchat, point your camera at your friend's snapcode, and tap and hold the snapcode. This will automatically add that person.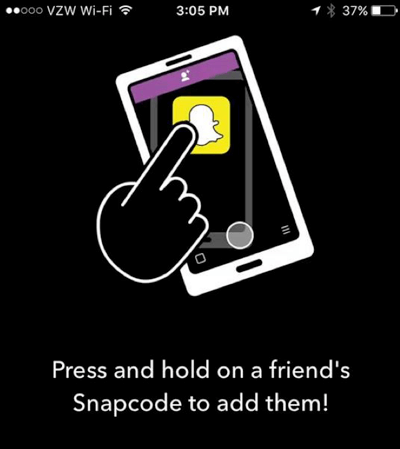 #2: Post Your Snaplink on Your Social Channels
Leveraging other social platforms is another great way to increase your Snapchat following. You can share your username and snapcode like in step 1; however, the easiest way for someone to add you on Snapchat is online with your snaplink.
Similar to unique snapcodes, everyone has an individual snaplink. You can share your personal snaplink on other social platforms, and even in your emails to your audience.
To create your personal snaplink, simply type snapchat.com/add/ and then your username (for example, snapchat.com/add/johnleedumas).
Snaplinks are powerful, because you can simply tap on someone's snaplink on your smartphone, and the Snapchat app will automatically open and add that person.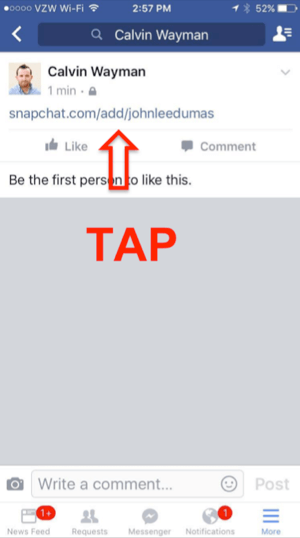 No other steps are required and there's no username to memorize.
#3: Engage With Users on GhostCodes
GhostCodes can help you grow your Snapchat following even faster. The app makes it easy for people with similar interests to find one another without requiring a previous connection outside of Snapchat.
Think of GhostCodes as a phonebook for Snapchat. You create a profile on the app and upload your snapcode so others can add you on Snapchat. You can also browse the app's directory to follow other Snapchat users based on categories that interest you.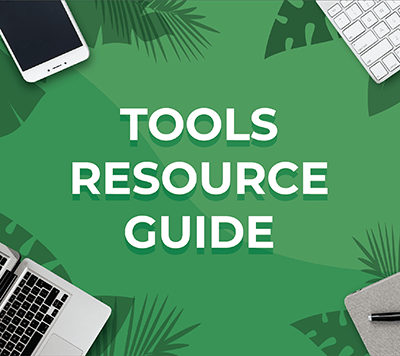 Looking for something to make your life easier?
Discover the tools we recommend to drive engagement, save you time, and boost sales across your entire marketing funnel or business.
Whether you need help planning content, organizing social posts, or developing your strategy, you'll find something for every situation.
FIND YOUR NEXT FAVORITE TOOL
How's how to get started with GhostCodes.
Set Up Your Profile
First, download the GhostCodes app from the App Store or Google Play. Then open the app and create your account. Fill in your personal information, including your Snapchat username and a brief bio.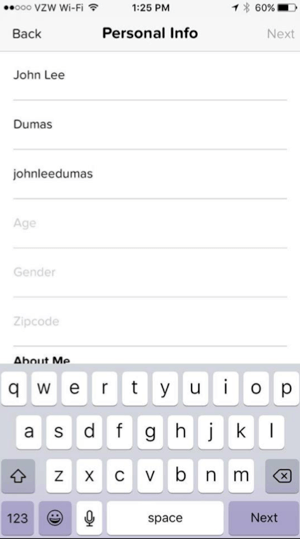 Next, you're prompted to add your snapcode.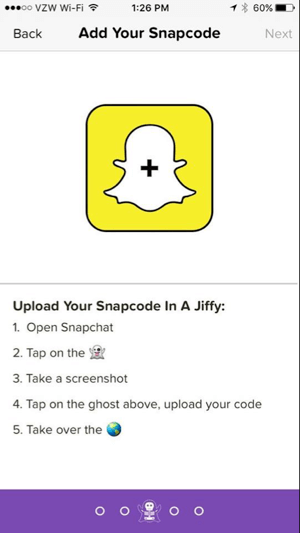 To do this, open Snapchat and tap on the little ghost icon to see your snapcode. Then take a screenshot of it. (On iOS, press and hold the Home and power buttons simultaneously. On Android, press and hold the Home and volume-down buttons simultaneously.)
Next, go back to GhostCodes and tap the ghost on your screen. The screenshot you just took will appear and you've now added your snapcode!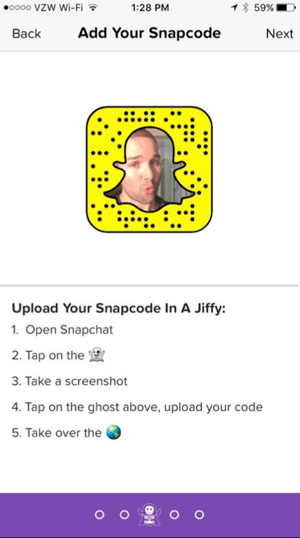 Finally, add your interests (this will help other like-minded people find you). Select a category that best fits the type of content you create on Snapchat. You can only pick one category, but you can change it later if needed.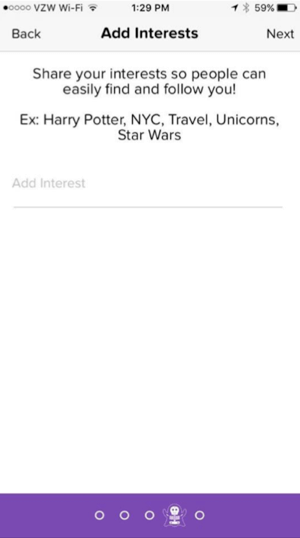 For example, select Inspirational as your category, so other users searching the Inspirational category can find you.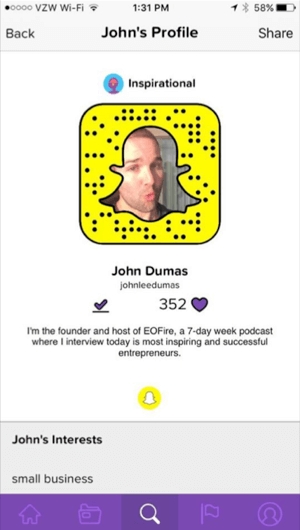 Use the App
After setting up your account, the first thing you see is the home screen where featured users are posted.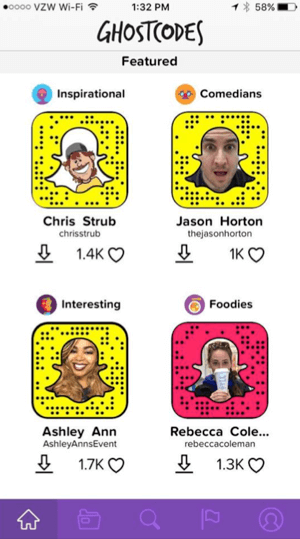 The GhostCodes app has two main functions: downloading snapcodes and giving "kudos."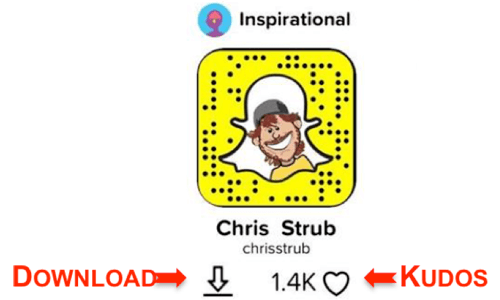 Tap on the Download button to save users' snapcodes to your phone. You can then go into Snapchat and add them by their snapcode.
If you find people who interest you, tap on the heart by their profile and give them kudos. GhostCodes ranks users in each category by the number of kudos they've received. The more kudos, the higher the ranking.
Find and Engage With Users
On the Categories tab, there are thousands of Snapchat users organized by dozens of categories. When you're looking for someone to follow, you simply go to the category that interests you. You can also manually search by keyword.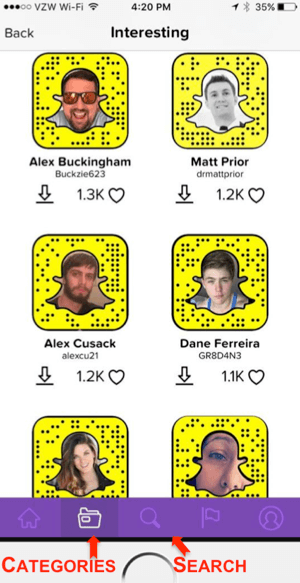 To take full advantage of the app, you need more than just a profile; you need to engage with other users. Whenever you save someone's snapcode or give them kudos, they get a notification that you did so.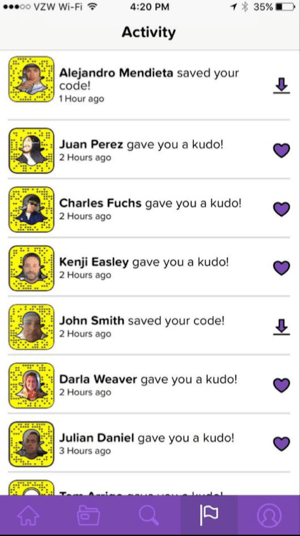 Notifications make it more likely that people will follow you back, and give you kudos as well. This will increase your kudos score, raise your rank, and expand your chances of gaining exposure. So it's a good idea to not only be on GhostCodes, but also to play around in the app as well.
Start by looking for interesting people, saving their snapcodes, and giving kudos. You'll be surprised how many will return the favor and how quickly your following will grow!
Conclusion
Snapchat's growth and popularity are staggering. More than that, though, its users are engaged. Harnessing the attention that's on Snapchat is a huge opportunity for you and your business.
What do you think? Have you been using these tactics to grow your Snapchat following? Please share your thoughts in the comments below!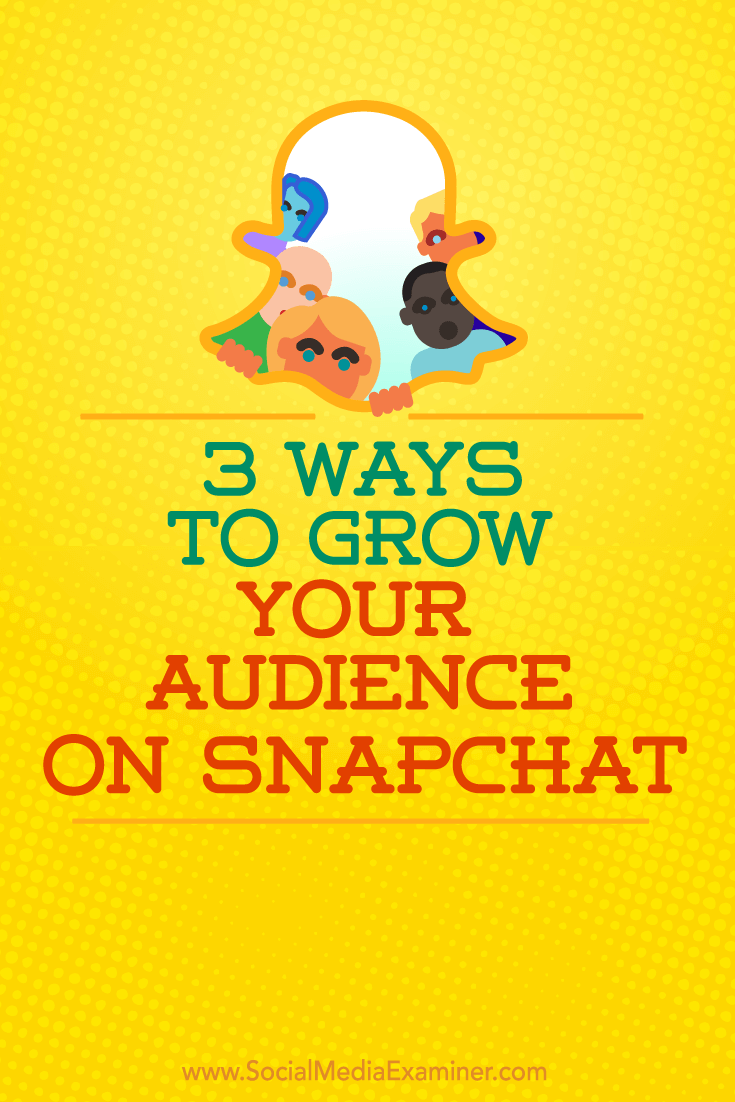 Get Your FREE Course: Web3 for Beginners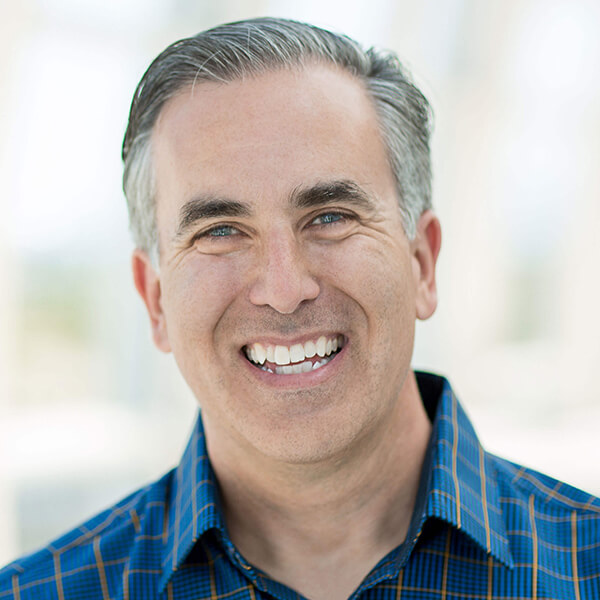 Curious about Web3, but don't know where to start or who to trust?

Introducing Web3 for Beginners, a course taught by Michael Stelzner, the founder of Social Media Examiner.

Learn the basics of Web3 and apply it to your business with this FREE comprehensive course.
CLICK HERE TO GET FREE ACCESS