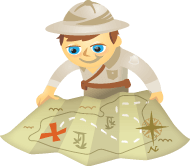 Are you thinking of adding Snapchat to your social media marketing mix?
Interested in ways to use Snapchat to strengthen your brand?
With Snapchat, you can increase community engagement and brand awareness through innovative marketing campaigns.
In this article you'll discover five ways to use Snapchat for business.
Why Snapchat?
With over 100 million daily active users and 400 million snaps per day, Snapchat is one of the fastest-growing social networks. As you might already assume, 71% of Snapchat's U.S. users fall into the 18 to 34 age range. Even if your audience doesn't fall in that demographic, Snapchat is becoming a vital part of global marketing strategies.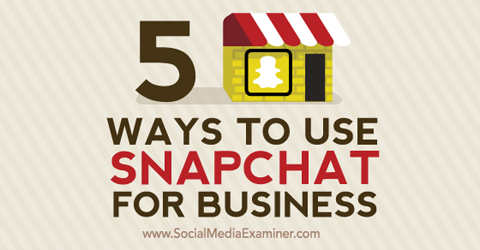 Listen to this article:
Where to subscribe: Apple Podcast | Google Podcasts | Spotify | RSS
Brands and content creators are using Snapchat to produce daily stories that engage and excite audiences. Snapchat stories, which last only 24 hours, are a string of snaps used to create a video narrative. There are over 1 billion views of Snapchat stories each day.
You can have a lot of fun with the platform's native tools and features by adding filters, geofilters, text, emojis, music and more, all from within the platform.
Here are five ways you can use Snapchat to surprise and delight your audience and grow awareness for your brand.
#1: Provide Access to Live Events
Snapchat is perfect for real-time social media marketing because it can give the audience direct access to live events. You can use it for product launches, trade shows or one-of-a-kind events like the 1,000th customer to shop in your store. Snapchat gets your audience excited because you're providing a different, more authentic view of what's going on at the event.
The NBA has used Snapchat in a variety of ways including at the Draft, All-Star Game and Finals. At the 2014 All-Star Game, the NBA launched their presence on Snapchat, and fans were able to watch videos from L.A. Clippers star Chris Paul, and up-close snaps of the Slam Dunk Contest.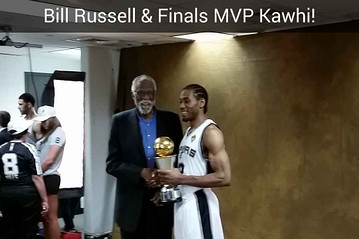 During the 2014 Finals, the NBA posted a backstage video clip of Boston Celtics legend Bill Russell with San Antonio Spurs star Kawhi Leonard.
#2: Deliver Private Content
You can also use Snapchat to provide special content to your audience that they might not receive on other digital platforms. Think of something unique to surprise your community of followers.
Fashion brands like Rebecca Minkoff and Michael Kors have used Snapchat to debut their collections to followers before they hit the runway.
Get Expert Social Media Marketing Training from the Pros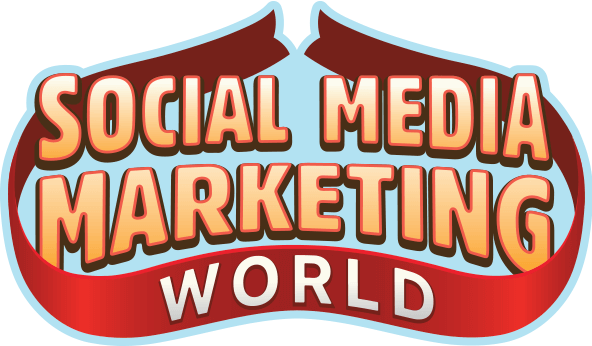 Want to get ahead of the competition or learn how to diversify your strategy?
Learn from dozens of the industry's most trusted experts, rub elbows with other smart marketers, and take your marketing to the next level during this 3-day event in sunny San Diego, CA.
CLICK TO LEARN MORE
At a Valentino show for Fashion Week in Paris, actors Ben Stiller and Owen Wilson took it a step further and reprised their Zoolander roles as Derek Zoolander and Hansel for a runway walk-off. They even had a "Blue Steel" geofilter at the fashion show.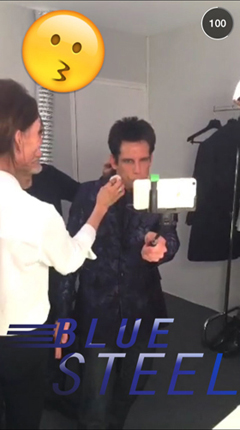 The use of Snapchat at Fashion Week made consumers feel included in an exclusive world, and by doing so, they felt like they were part of the event.
Become the Social Media Marketing Rockstar for Your Business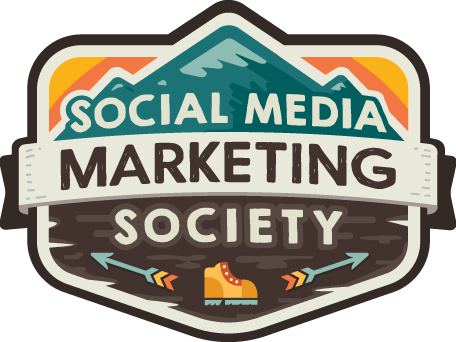 Meet your secret team that makes you look like a social media genius and empowers you to embrace change! We're a genuine community of marketers from your friends at Social Media Examiner. And we're here to support you. Think of us as your career insurance policy. We keep you focused on what matters. We make sure you won't be left behind as the changes keep coming. Join the Social Media Marketing Society. Get access to monthly online training, expert support, and a thriving community of marketers who will empower you to succeed.
JOIN NOW - CLOSES SOON
#3: Offer Contests, Perks or Promotions
Everyone loves social media giveaways and promotions, so think of ways you can keep your followers coming back for more. For example, you could offer promo codes or discounts to the fans who watch your entire Snapchat story, or ask them to take a snap while holding your product.
GrubHub succeeds in Snapchat community engagement with a variety of promotions, exclusive deals and contests. In fact, they were the first brand to execute a Snapchat scavenger hunt. Each day during the five-day campaign, they asked their followers to post a daily snap, whether it was a food selfie or a food doodle.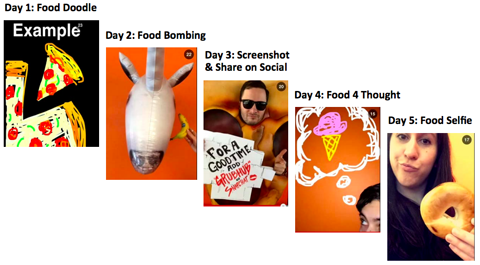 This innovative campaign showcased GrubHub's brand personality and created two-way communication between consumers and the brand. The company was able to capture user-generated content while increasing loyalty, which is a recipe for Snapchat success.
#4: Take People Behind the Curtain
With Snapchat, you can provide behind-the-scenes content to your community, which helps create and engage a strong following. Show off your company and make sure to have fun with it. Capture birthday parties, Friday afternoons or company outings. The sky's the limit on showing how your brand differentiates itself with company culture.
Fashion brand and startup Everlane excels at this, pulling back the curtain to educate customers while producing enticing content. They use Snapchat stories to highlight tours of offices, happy hours and manufacturing warehouses.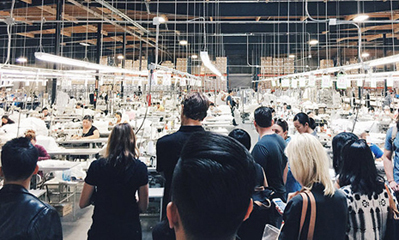 Everlane brings the consumer into the overall process, from ideation to creation to execution, all through Snapchat. In doing so, their customers feel like they're part of the process.
#5: Partner With Influencers
Just like with Instagram and other social channels, social media influencers on Snapchat can help spread brand awareness and reach. By partnering with influencers, you can spread awareness to a demographic that's hard to reach through traditional media.
Keep in mind, too, that influencers who are skilled with the Snapchat platform can create spectacular video content that can further enhance your brand voice and personality.
Sour Patch Kids partnered with social media star Logan Paul for a "Real-life Sour Patch Kid" Snapchat campaign.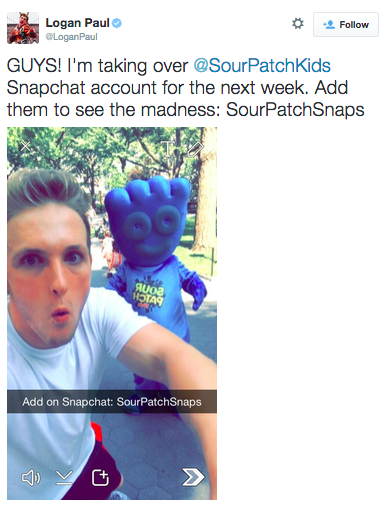 Paul, who has 500,000 Twitter followers, directed his social media followers to the Sour Patch Kids Snapchat account so they could see his sweet and sour pranks.
Final Thoughts
Snapchat's authentic platform can make an impact with your followers and strengthen your brand's point of view with real-time marketing.
What do you think? Are you already active on Snapchat? How do you integrate Snapchat into your social media marketing? What are your favorite brands to follow? Please share your thoughts in the comments below.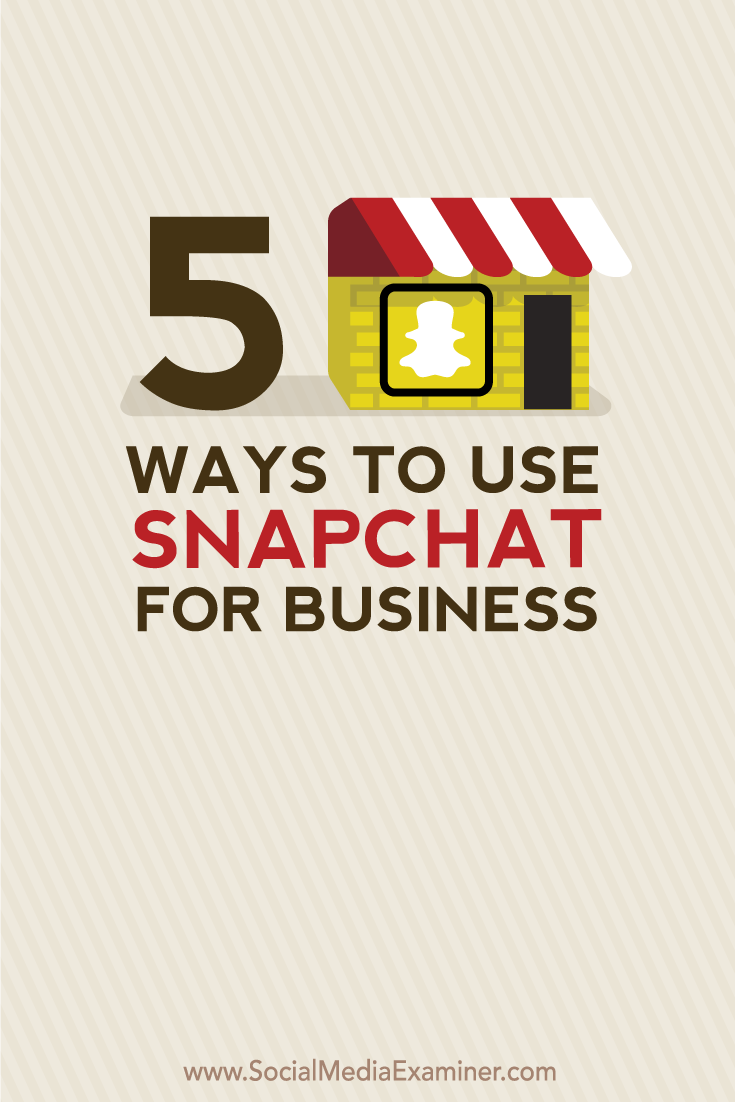 Experience The World's Largest Social Media Conference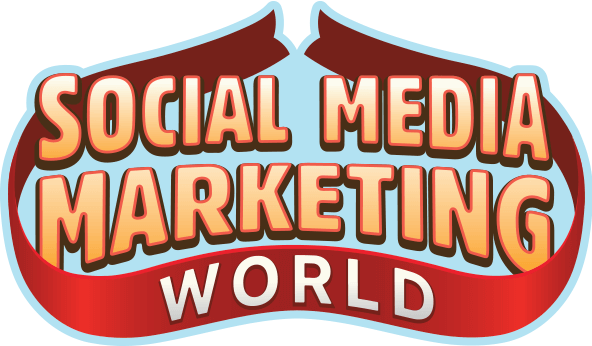 Quality marketing training, actionable takeaways, and beneficial connections—that's just a fraction of what you can expect at Social Media Marketing World! Join thousands of smart marketers in sunny San Diego this spring and level up your marketing.
🔥 Sale ends Wednesday! 🔥
GET TICKETS NOW