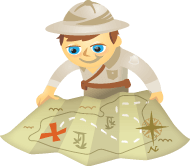 Is your business on Snapchat?
Looking for ways to attract new followers?
One of Snapchat's biggest challenges is its limited features for getting discovered by other users.
In this article, you'll discover 11 simple ways to grow your audience on Snapchat.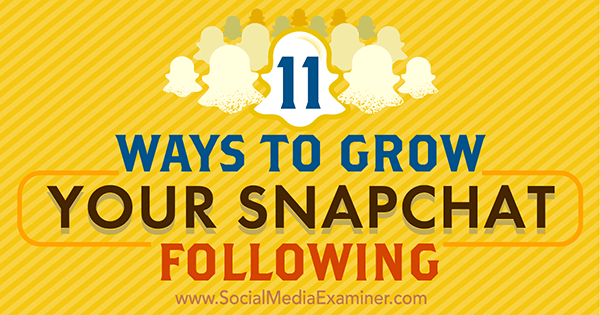 #1: Connect via Your Address Book
The easiest way to find Snapchat users to follow (and in return be discovered) is to use the Add Friends From Address Book feature. On the Snapchat home screen, tap the ghost icon and then tap Add Friends.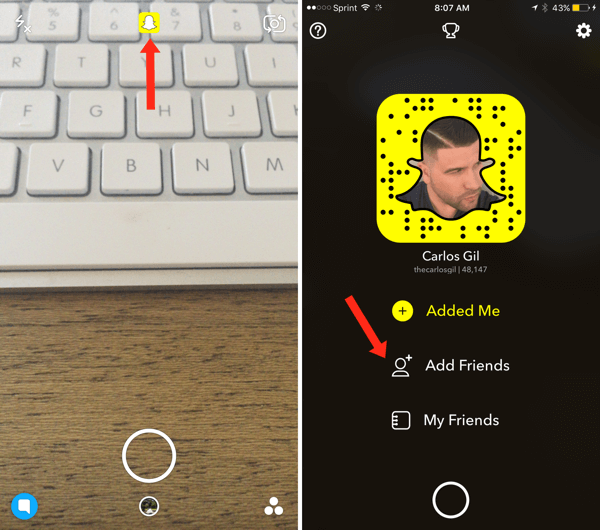 Snapchat will then crawl your address book and see if any of your contacts' phone numbers are associated with an account. It they are, Snapchat will identify them as snapchatters in your contacts. Once you add them as friends, they'll see that in their notifications and be prompted to add you back.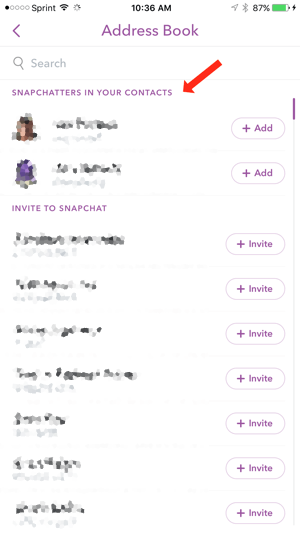 So how can a brand or business use this feature? If you have a CRM or customer database, segment your data by phone numbers, import that data into your address book on your iPhone or Android, and follow the steps above.
Pro Tip: You can import the phone numbers of Facebook friends to your iPhone or Android address book to see which friends are on Snapchat. Tap Settings > Facebook > Update All Contacts.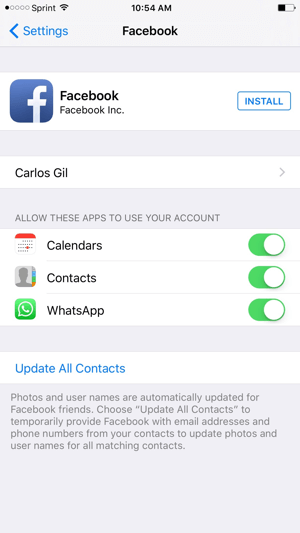 #2: Alert Your Email Subscribers
Email marketing is still a relevant marketing channel. If you can segment customer data by age, location, date of last purchase, and so on, send a targeted email blast to your 13- to 35-year-old customers, asking them to add you on Snapchat.
If you're a business like Best Buy, which knows what their customers buy every time they use their reward club card, or Southwest Airlines, which has the date of birth for each Rapid Rewards account holder, you're likely already doing targeted email blasts. Take it one step forward and promote your Snapchat account to your most engaged young customers.
What if your business doesn't have deep segmentation ability? No worries. Simply drop your snapcode in your next email newsletter or add the Snapchat logo next to Facebook, Twitter, YouTube, and others with a link to your personalized URL.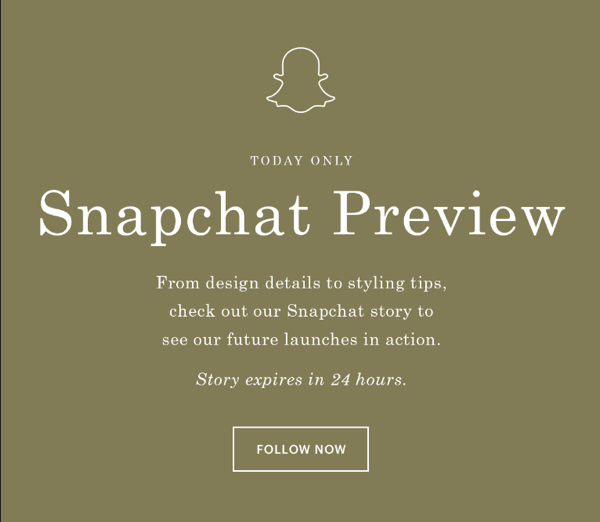 #3: Add Snapchat to Your Website
Your website is where you're already driving customers to virtually everything you do online ("Visit us at…" or "Click here…"), so leverage this highly visited asset to promote your Snapchat account.
Add your snapcode somewhere on your site where visitors can easily scan it or include the Snapchat logo next to the traditional "Like us on Facebook" and "Follow us on Twitter." Link the logo to your personalized URL, which is snapchat.com/add/yourusername.
The Conference You've Been Waiting For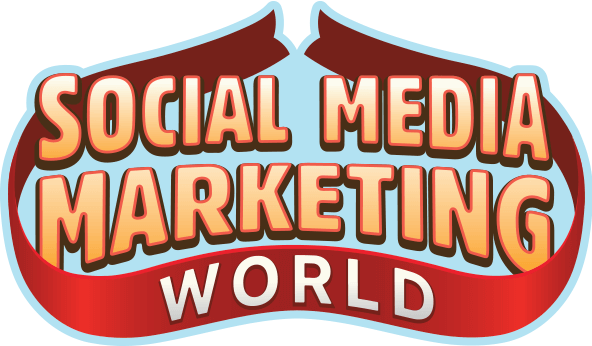 As a small business marketer, you can probably only pick one or two events to attend each year. Get back into the game with an unbeatable conference experience and expert training at Social Media Marketing World in sunny San Diego, California—from your friends at Social Media Examiner.
🔥🔥 As a valued reader, you can save $750 if you act now! Sale Ends Tuesday!
CLICK HERE TO LEARN MORE

Both Everlane and PopSugar have calls to action on their websites that link to their snapcodes. Visitors can easily scan the snapcodes from desktop or mobile to add them.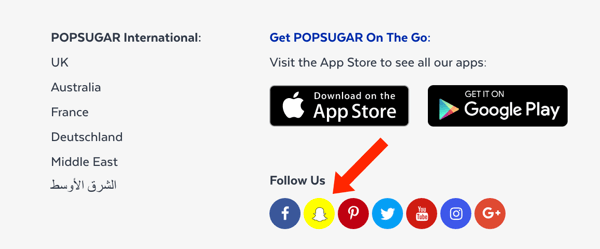 #4: Put Your Snapcode on a Storefront Decal
If you run a small business with a brick-and-mortar storefront, add your snapcode to the door right next to your Chamber of Commerce and "We Accept Visa, MasterCard, and Discover" decals. You can use a tool like Sticker Mule to print decals of your snapcode.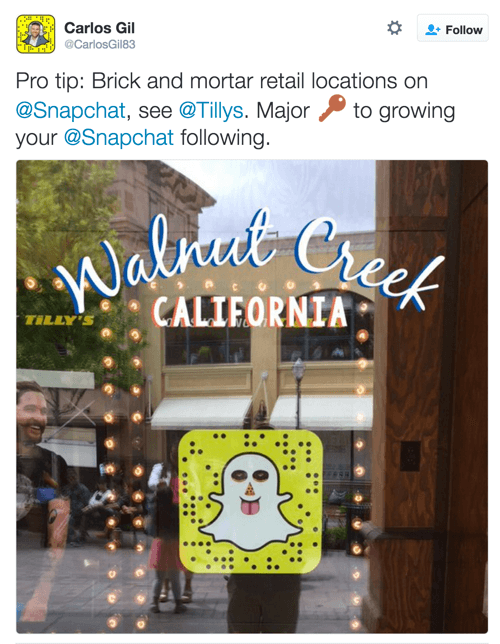 Prominently displaying your snapcode lets local customers know that you're on Snapchat and will likely lead to more local followers, which is the audience you should be targeting. Local followers will be inclined to create content from your business and share it to their network, which is comprised of local friends, family, and neighbors.
#5: Put Your Snapcode on Your Business Cards
If you work in sales and want to take your social selling to the next level, add your snapcode to your business card. This lets you send a subtle signal to anyone you meet that you're on Snapchat and want to engage with them.
It's also a good conversation starter and can lead to more dialogue with sales prospects on Snapchat than on LinkedIn, giving you an edge over 99% of other sales reps.
Get Expert Social Media Marketing Training from the Pros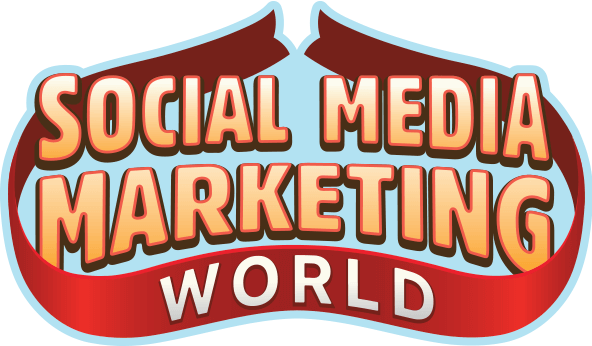 Want to get ahead of the competition and learn how to diversify your social marketing strategy?
Learn from the industry's most trusted experts, rub elbows with other smart marketers, and take your marketing to the next level during this 3-day event in sunny San Diego, California.
CLICK TO LEARN MORE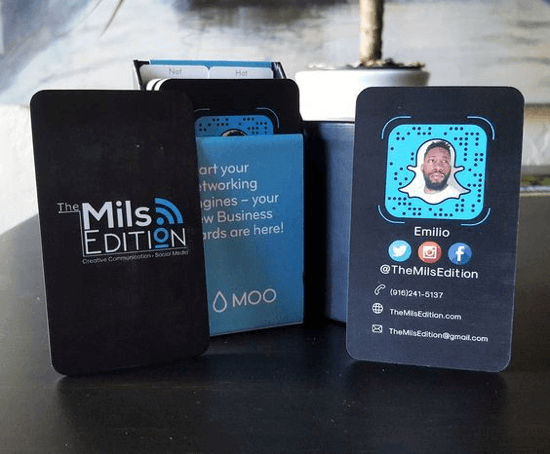 #6: Auto DM Your Snapchat URL
Another way to amplify your growth on Snapchat is to use a service like SocialOomph to run an auto-DM campaign. Send an auto direct message to new Twitter followers' inboxes with a link to your Snapchat URL and a call to action to add you on Snapchat.
Here's an example of a direct message that you might send to new followers on Twitter: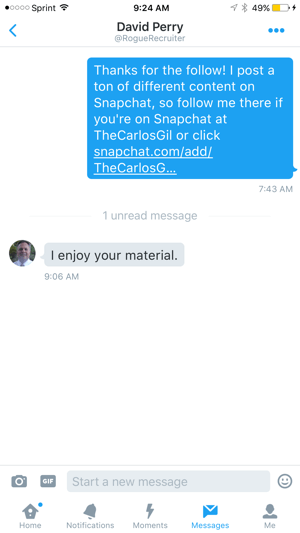 #7: Cross-promote on Other Social Media Channels
The low-hanging fruit of growing your Snapchat presence is to make your snapcode clearly visible on every digital and social media channel where your business has a presence. Consider these "touch points."
American Airlines has a branded Twitter header photo encouraging their followers to add them on Snapchat.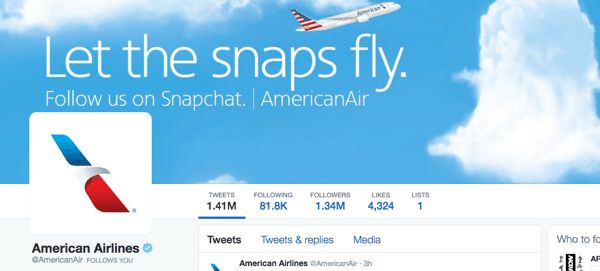 To take this approach one step further, pick one day of the week to go dark on all of other social channels. Post your snapcode on your other channels with a call to action or text saying, "Watch us on Snapchat today for…."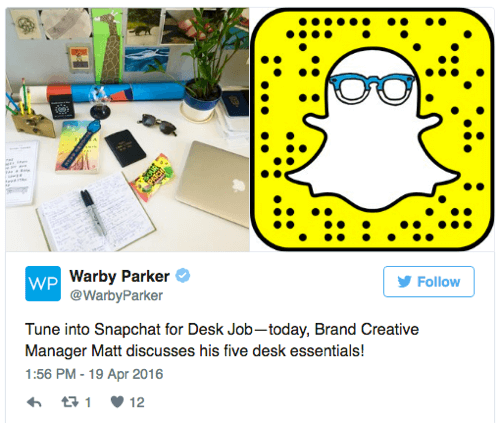 This tactic lets you highlight Snapchat as your channel for exclusive content and leverage your reach on other channels to drive followers to add you on Snapchat.
#8: Team Up With Influencers
Outside of existing social media channels, you can always turn to industry bloggers or influencers to help spread the word about your business and in return, drive their followers to add you on Snapchat. However, this tactic can be tricky and ineffective if you're only working with influencers who have large audiences because they may not match up with who you're targeting.
The easiest way to identify industry or local influencers is to do a Google search for specific keywords such as "travel blogger Las Vegas" or "foodie reviews Miami." Running a quick search will help you pinpoint people who are already speaking about your niche or industry. Most likely they're already on social media and Snapchat, which would allow you to reach their fans.
#9: Let Top Customers Take Over Your Account
Another way to grow your following is to allow your most engaged customers to do a takeover of your account. Use social listening tools to identify your superfans (who are micro-influencers). Which customers tweet about your brand often? Are they posting content relevant to your brand? Might you be able to give them product in exchange for a review on your Snapchat?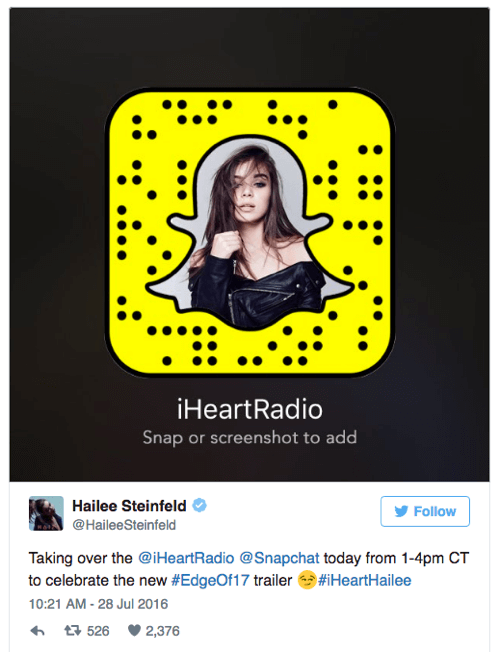 #10: Run Targeted Facebook Ads
Running targeted Facebook ads is another way to get your snapcode in front of fellow Snapchat users.
Facebook has deep ad-targeting capabilities. As a test, in February of this year I spent $50 to run a mobile-optimized ad on Facebook and Instagram. It was targeted to users who like Snapchat on Facebook, are U.S.-based, under 30, and have an iPhone 6 (where they'd see the ad on their mobile news feed only).
The results? 1,000+ new Snapchat followers.
The insider secret? The ad was optimized for engagement, meaning Facebook served the ad to as many people as possible to drive as many clicks, likes, and comments as possible.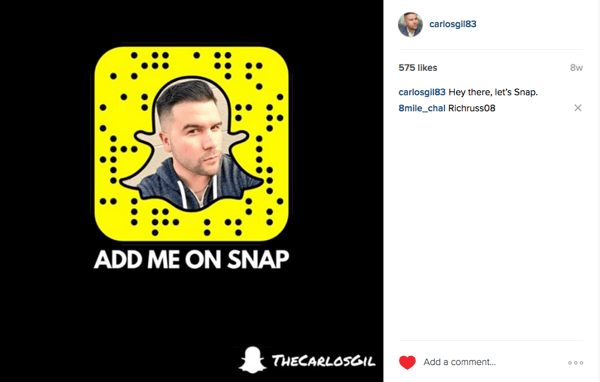 The catch? The engagement call to action was embedded within the copy of the post and image, so there was nothing for users to engage or click to within Facebook or Instagram. The goal is to get users to screenshot the post and then add you within Snapchat.
If you're willing to spend a few bucks to get your snapcode in front of a targeted audience, this is a foolproof way to get new followers.
#11: Ask to Be Suggested
This last tactic is a feature that Snapchat recently introduced: the Suggest button. Regularly ask your followers to suggest your account to others, similar to how you'd ask for a like, retweet, or subscription.
Here's how it works: Users tap on your name and tap on the arrow icon.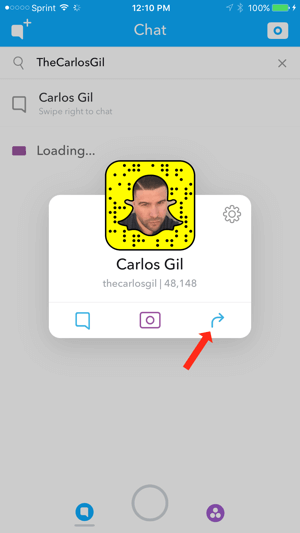 Then they select whom they want to share your account with.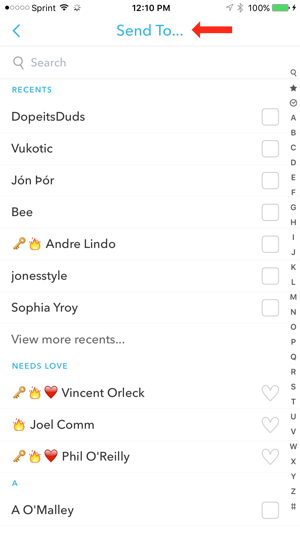 Conclusion
Growing your following on Snapchat isn't as hard as you might think once you know the tricks of the trade. However, increasing your following is only one part of your strategy to grow, engage, and convert.
As with any other form of social media, your objective shouldn't be based solely on getting the most followers, but rather keeping your followers engaged with relevant content once they opt in to follow you.
What do you think? Have you used some of these tactics to grow your Snapchat following? What tips can you offer? Please share your thoughts in the comments below.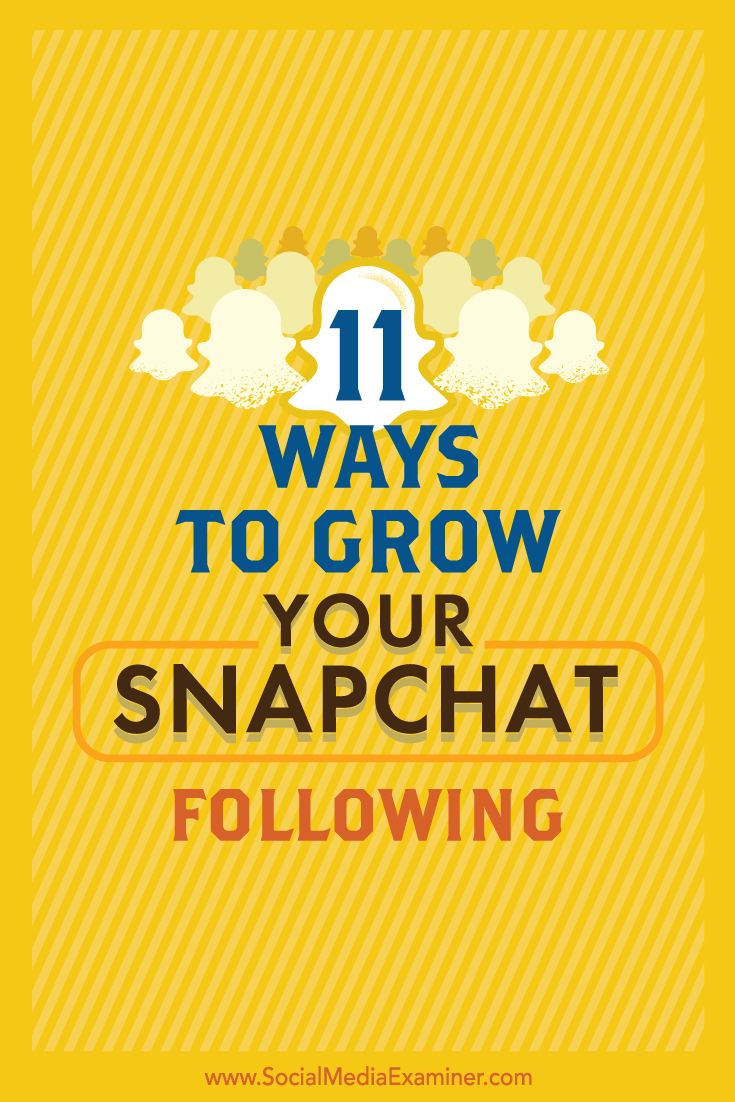 Curious about NFTs, DAOs, and Web3?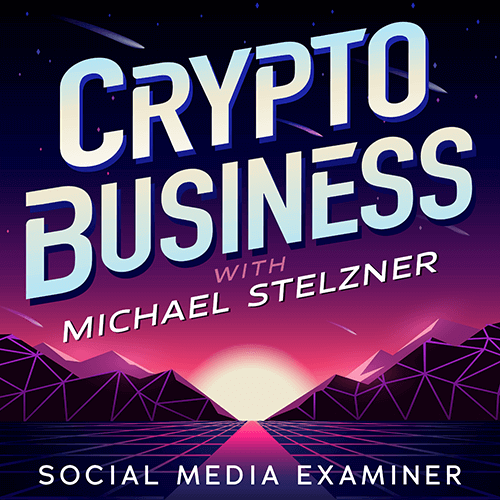 Follow the Crypto Business podcast to find out how NFTs, social tokens, DAOs (and so much more) will affect your business in the near future.

Every Friday, host Michael Stelzner interviews leading industry experts about what works right now in Web3 and what to expect in the future, so you can prepare your business for the shift, even if you're a total newbie.
FOLLOW THE SHOW