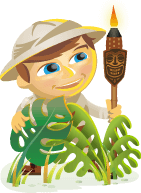 Do you create YouTube videos?
Want to increase your audience?
To learn how to create an online community using YouTube, I interview Tim Schmoyer.
More About This Show
The Social Media Marketing podcast is an on-demand talk radio show from Social Media Examiner. It's designed to help busy marketers and business owners discover what works with social media marketing.
In this episode I interview Tim Schmoyer, the author of 30 Days to a Better YouTube Channel and The Secret to Building Your YouTube Audience. His site, videocreators.com helps people spread their message via video.
Tim explores how to create a community with YouTube.
You'll discover how to make videos that will engage your viewers and keep them watching.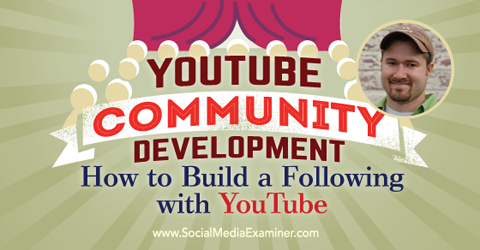 Share your feedback, read the show notes and get the links mentioned in this episode below.
Listen Now
Where to subscribe: Apple Podcast | Google Podcasts | Spotify | RSS
Here are some of the things you'll discover in this show:
YouTube Community Development
How Tim got involved with YouTube
Tim explains how one night in grad school (March 2, 2006), he was bored at home, and decided to check out YouTube. After seeing what was on there, he decided to upload his first video. It was a quick, 30-second video of him talking to the camera. He had no idea where that first experience would lead.
https://www.youtube.com/watch?v=0sbC_K0cCUI
As this was pre-Facebook, Tim says he and his girlfriend at the time made videos to show their friends and family what they were up to. They made videos of their dates, engagement and wedding, as well as when they moved, had kids and so on. Tim believes they made about 1,000 videos just sharing their story. It started as a way to communicate with family and friends. Along the way, other people started watching.
Around 2009, Tim reached out to Mark Robertson, ReelSEO, and YouTube personality Kevin Nalty, and asked them why certain things did and did not work on YouTube. When they didn't know the answers, Tim decided to figure it out himself. He said he'd report back to them what he learned.
Tim began having conversations with people who were trying to figure out the same things about YouTube and audience growth. That was the start of him turning YouTube into his business.
A while later, Tim reached out to Mark Robertson again with constructive feedback. Tim told Mark that while he had a great website about video, there was nothing being done with online video. Tim ended up taking over Mark's YouTube channel, and trained the site's viewers how to master YouTube as a platform for audience development.
After a few years, Tim started working full time for an animation studio to do audience development for their web series. A year later, after he had grown it to almost 100,000 subscribers, Tim's job was eliminated. However, they paid him full-time for six months to get his own business started.
In February 2013, Tim launched his YouTube channel, called Video Creators. By the end of six months, it was his full-time income.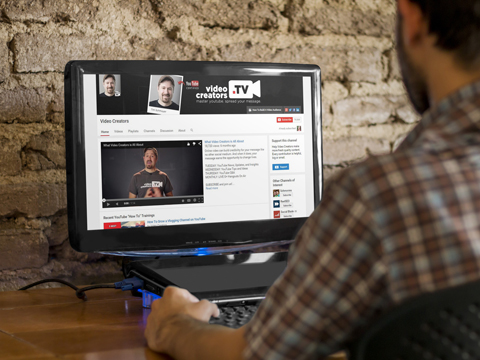 Video Creators has three series on it. Every Tuesday, Tim talks about news in the online video industry. Wednesdays, he shares a YouTube tip. Then, on Thursdays he answers a question from his audience. The channel revolves around using online video as a platform to change lives.
Without spending any money on promotion, Tim has grown his YouTube channel to over 75,000 subscribers and more than four-million views. He gets tons of interaction and engagement, including about 15,000 comments a month.
Listen to the show to learn what YouTube was like in the beginning.
Common mistakes with video
The biggest mistake Tim sees people make with video is that they treat it like it's the same as television. People new to video (who don't watch YouTube) don't have another frame of reference for how to craft video content. Therefore, they make the same content they would create for television, put it on the web and wonder why it's not working. Overall, people forget that YouTube is primarily a social media platform and television is not.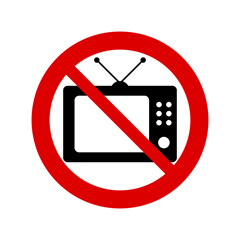 Tim had an epiphany about what works on YouTube when he watched his wife interview Jillian Michaels on her channel. Tim realized that when Jillian talks to the camera, even though the videos are going on YouTube, she's talking like it's television.
"In the online video industry some people would call it the difference between a lean-in versus a lean-back experience." Tim explains. "When you're watching television, you are usually multitasking and leaning back into your couch. On YouTube it's called a lean-in experience, because people are totally immersed and leaning in to watch the content and they aren't … distracted."
On television actors get paid a lot of money to pretend they're someone they're not. In social media if you pretend you're someone you're not, it immediately discredits you.
Listen to the show to discover the parallels between online video and podcasting.
How to make great YouTube videos
For those who use video for marketing purposes and to position themselves as experts, this is the structure that works the best.
Open your video with a really strong hook, since you get about 15 seconds to get people to want to watch the rest of your video. Teases the value of the video, before you even introduce yourself, Tim suggests.
After your hook, cut to a branded intro. This should be three seconds or less. Pitch the value of your entire channel, since it's not just about that video.
Then, introduce yourself. Remember, any time you do a video, it's potentially someone's first exposure to you. Find a way to bring new people up to speed quickly. To cut down on time, show visually on screen your name, Twitter handle, YouTube channel, etc., in the lower third (the little graphic on the bottom) of your screen.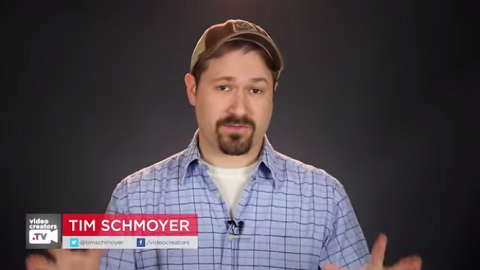 Now, get into the content. Take as much time as you need to deliver the value, but don't take a second more. If you have a two-minute idea, take two minutes to communicate it, don't take five minutes. Alternately, if you have a five-minute idea, don't try to cram it into two minutes. That's a disservice to the viewers, the video and the content.
Most of Tim's videos are in the three- to five-minute range, though his news videos tend to be longer and his tip videos tend to be shorter. Length does not correlate to popularity, he adds. His most-viewed video (with 700,000 views) is ten-minutes long.
"It's not about trying to optimize your content for robots and hopefully getting them to rank in search," Tim explains. "It's about optimizing your content for people. If optimize your content for people that will almost always work in your favor with robots."
After the content, do your calls to action. Don't do more than two, and make them very clear, Tim adds. Put something on the screen, as well. At the end just pitch the value proposition for your channel.
Tim includes two calls to action: comment and subscribe.
For more ways to encourage people to comment check out the Social Media Marketing Podcast #27 with Steve Spangler, and see what he does.
Listen to the show to hear a sample hook and intro.
YouTube communities
To build community on YouTube, there are a couple things to have in place, Tim shares. It works best when your content really establishes a strong, human connection. People want some sort of perceived relationship with the person they are watching. Often that revolves around not just the what your channel is about, but why it matters.
Second, the strongest communities, both on and offline, are formed on shared beliefs, not common interests. A lot of people think they'll build their community around a topic (like videos or social media), and you can get somewhere with that. However, if the people in your community have similar beliefs, the connection goes so much deeper.
You need to stand for something. If you are not standing for anything, you won't have fans and advocates for your brand, you'll just have people who'll have heard of you. If you have haters, your community will solidify, and you will have a stronger community because of it.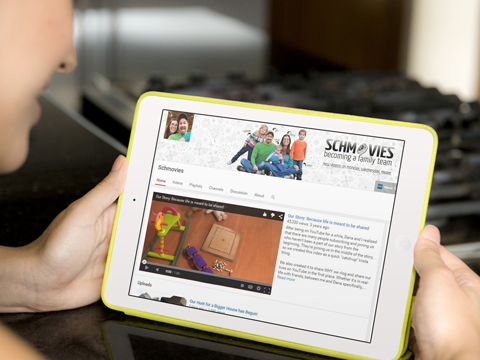 Every Monday, Wednesday and Friday, Tim and his family post a video about becoming a family team. His wife's channel has her talking about more personal things.
Tim shares stories of how his videos have helped people, including a 19-year old girl who said watching Tim's family videos helped her raised her standard for the type of guy she will date and one day marry. Tim also heard from a newlywed, who was already struggling two months into her marriage. She wrote that she showed the video about how Tim and his wife were learning to love each other better gave to her husband, and that gave them hope for their marriage.
Listen to the show to hear Tim's message, as well as how his videos saved someone's life.
Blog versus YouTube channel
Videos, blogs and podcasts are all tools you can use to reach people with a message that changes their life. For Tim it's more about the channel.
His target audience gravitates more naturally toward a channel than a website. Videos also rank better on YouTube.
"If you send all the traffic to your blog where your video is embedded, you are giving people a different viewing experience for that video," Tim explains. "Google doesn't count watch time on that video as equally as it does watch time on the YouTube watch page."
For Amy Schmittauer's take on blog versus video, check out the Social Media Marketing Podcast #136.
Listen to the show to hear more about why Tim believes video is the better platform choice.
Discovery of the Week
Have you ever seen an image on social media or on a blog and wonder where you've seen it before? Ever come across an image on your computer want to know where you found it?
Google's reverse image search allows you to upload or put a url for an an image, and it will give you its origin.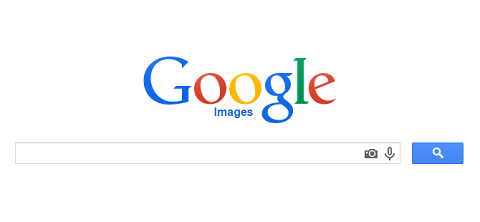 Go to Images.Google.com. Drag an image into the search box, and it will do the search and show you other images that are exactly like or similar to that that image.
I tried it by taking an image off of Social Media Examiner. I hovered my mouse on top of it, and put it where it says "drop image here" in the browser. It uploads the file, thinks for a couple seconds and finds the images. It's really slick
They are lots of cool scenarios for this tool, so try it out.
Listen to the show to learn more and let us know how Google's reverse image search works for you.
Listen to the show!


.
Key takeaways mentioned in this episode: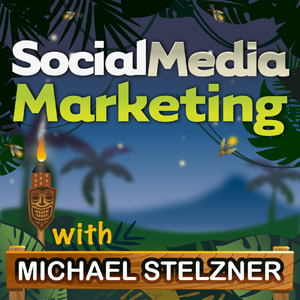 Ways to subscribe to the Social Media Marketing podcast:
How to Subscribe to this Podcast on an iPhone
Watch this quick video to learn how to subscribe on your iPhone:
.
What do you think? What are your thoughts on YouTube community development? Please leave your comments below.
Video Creators and Schmovies images created with Placeit.