Curious about the potential of non-fungible tokens (NFTs) in the gaming and entertainment industries? Want to learn how ZedRun is revolutionizing the online gaming space with its blockchain-based platform?
In this article, you'll discover how Web3 will change the future of gaming and the entertainment industry.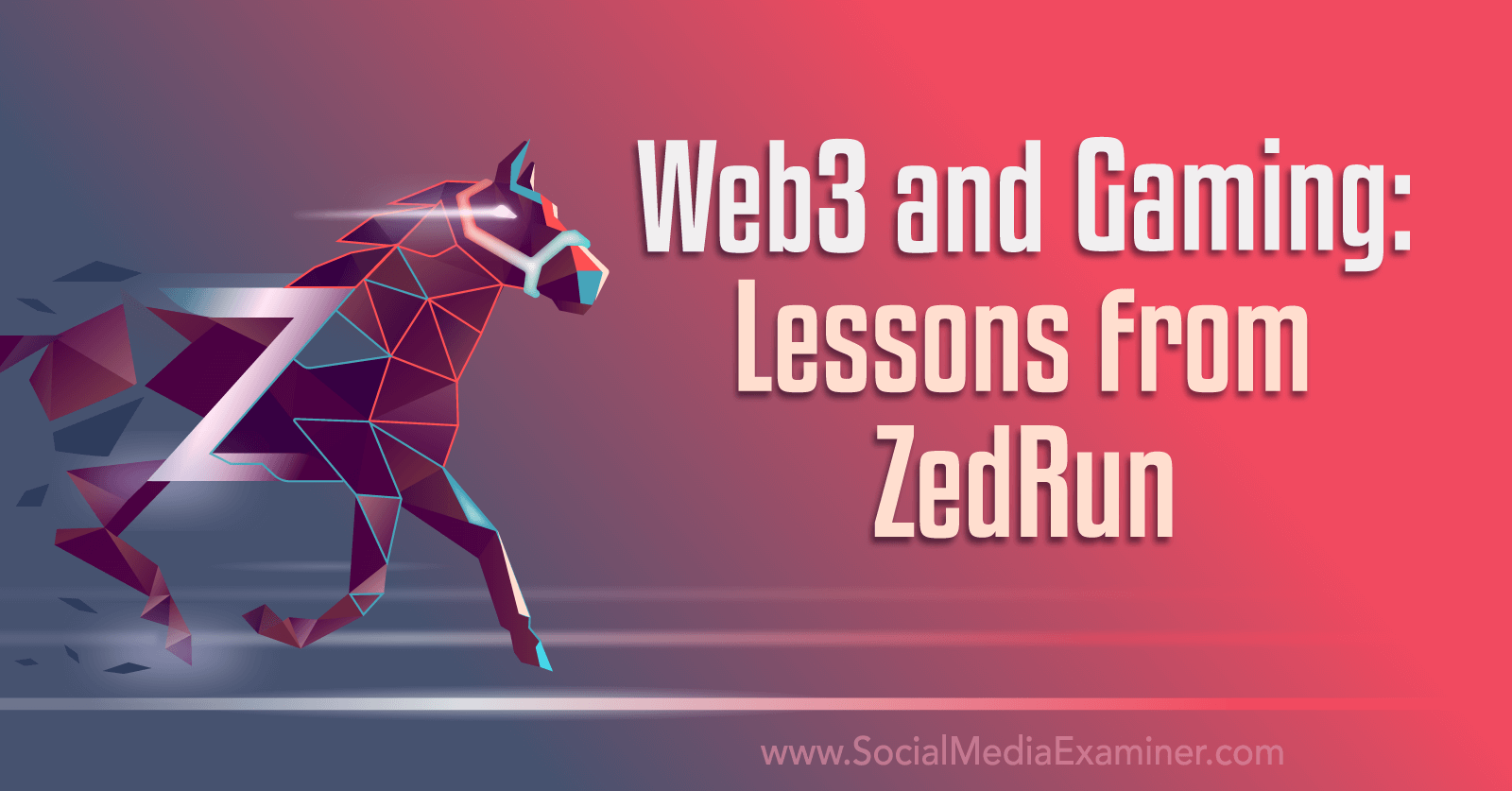 How Web3 Is Disrupting Traditional Gaming and Entertainment
Many people already earn money by playing games like Elden Ring, World of Warcraft, and Fortnite by streaming or participating in tournaments.
Web3 is adding another layer of opportunity to that equation through decentralization and the ability for individuals to own digital assets within the media they play and watch. And what you own, you can keep, trade, or sell.
To illustrate, Kyle Jackson (aka @Mongraal) won Yuga Lab's Dookey Dash game.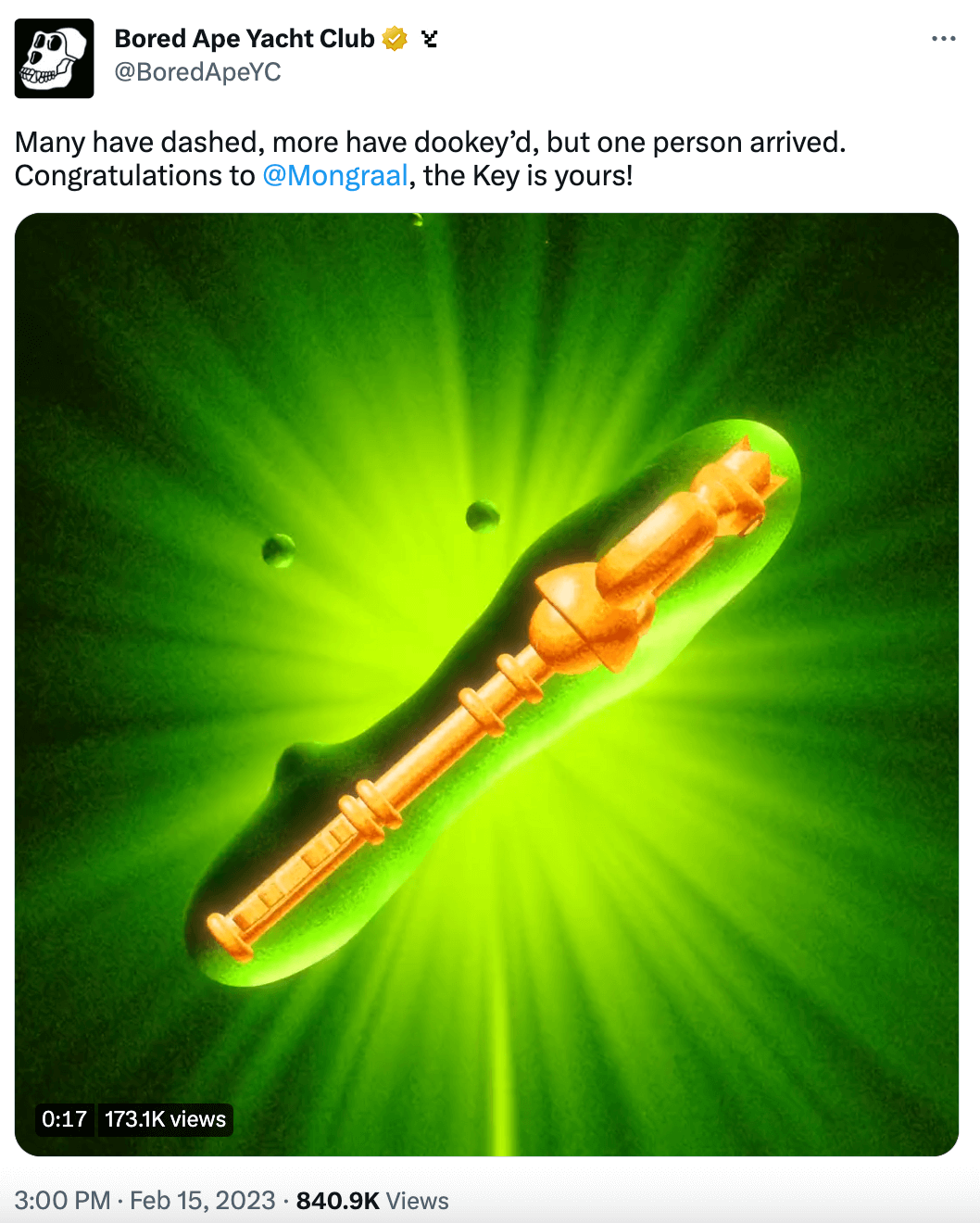 After minting the one-of-one Golden Key NFT, Jackson sold the asset on February 27, 2023, for 1,000 ETH (worth $1.6M).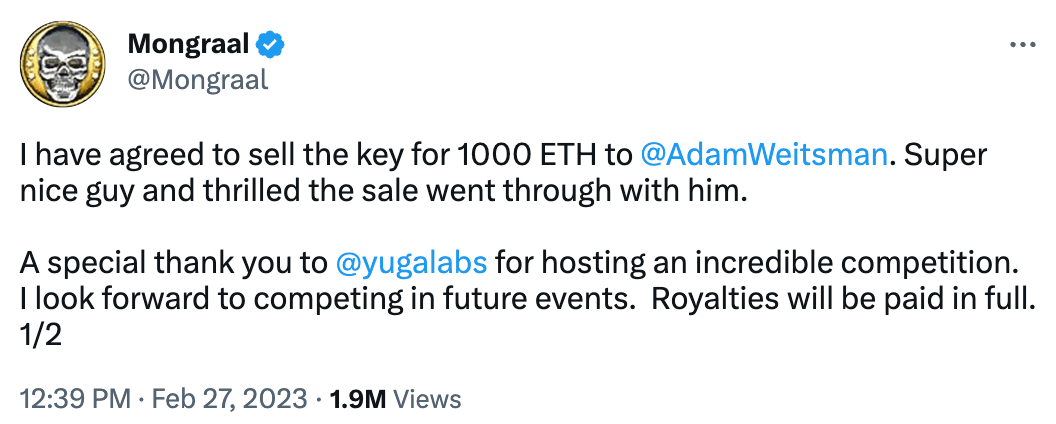 Similarly, individual horses from the blockchain-based horse racing game Zed Run have sold for as much as $250K. Why would someone pay that type of money for an NFT that allows them to race a digital horse in a digital race?
Because when a horse wins a Zed Run race, the owner receives monetary rewards in the form of ETH so people invest in Zed Run horses the same way they do in the physical world: to breed, race, and sell successful horses.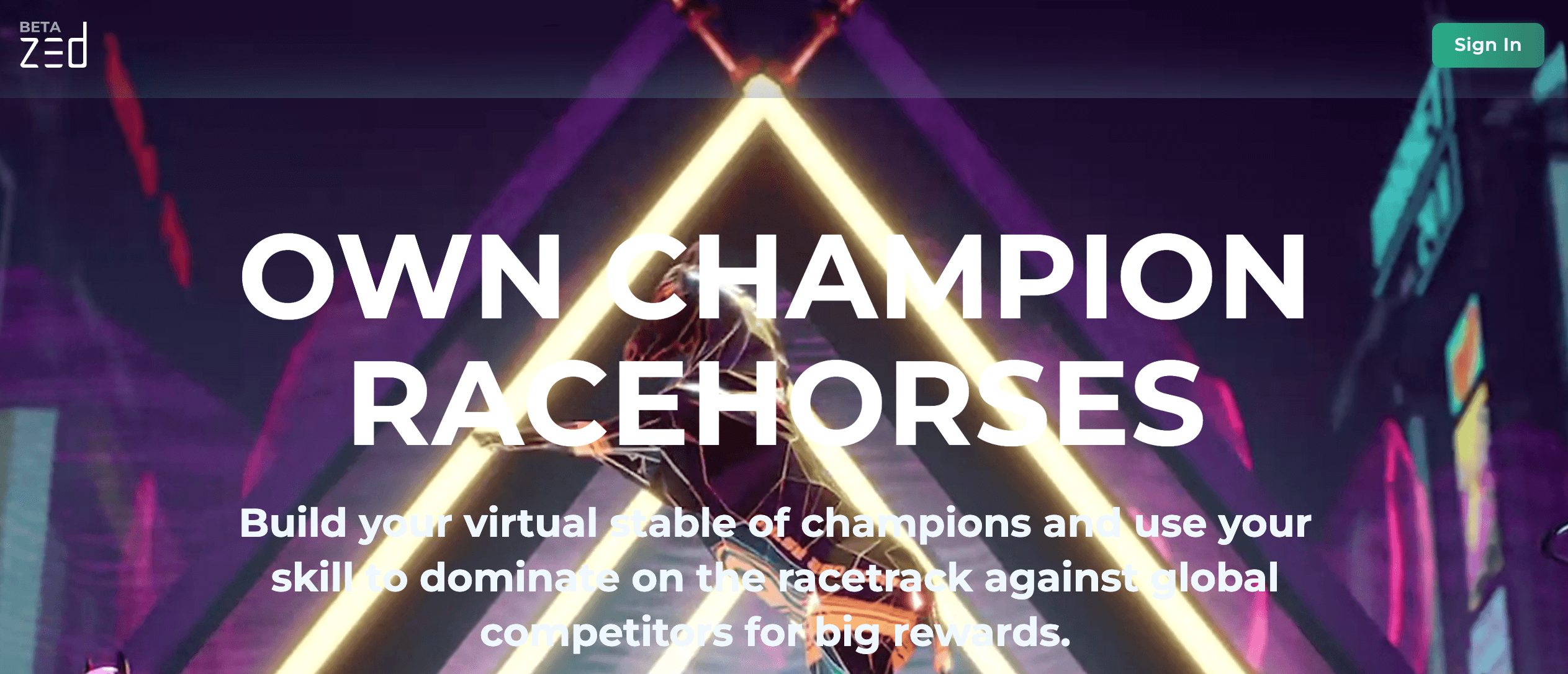 How might this disruption extend to movies? Creators like Beeple, Amber Vittoria, and Violetta Zironi are minting and selling art pieces and music as NFTs right now.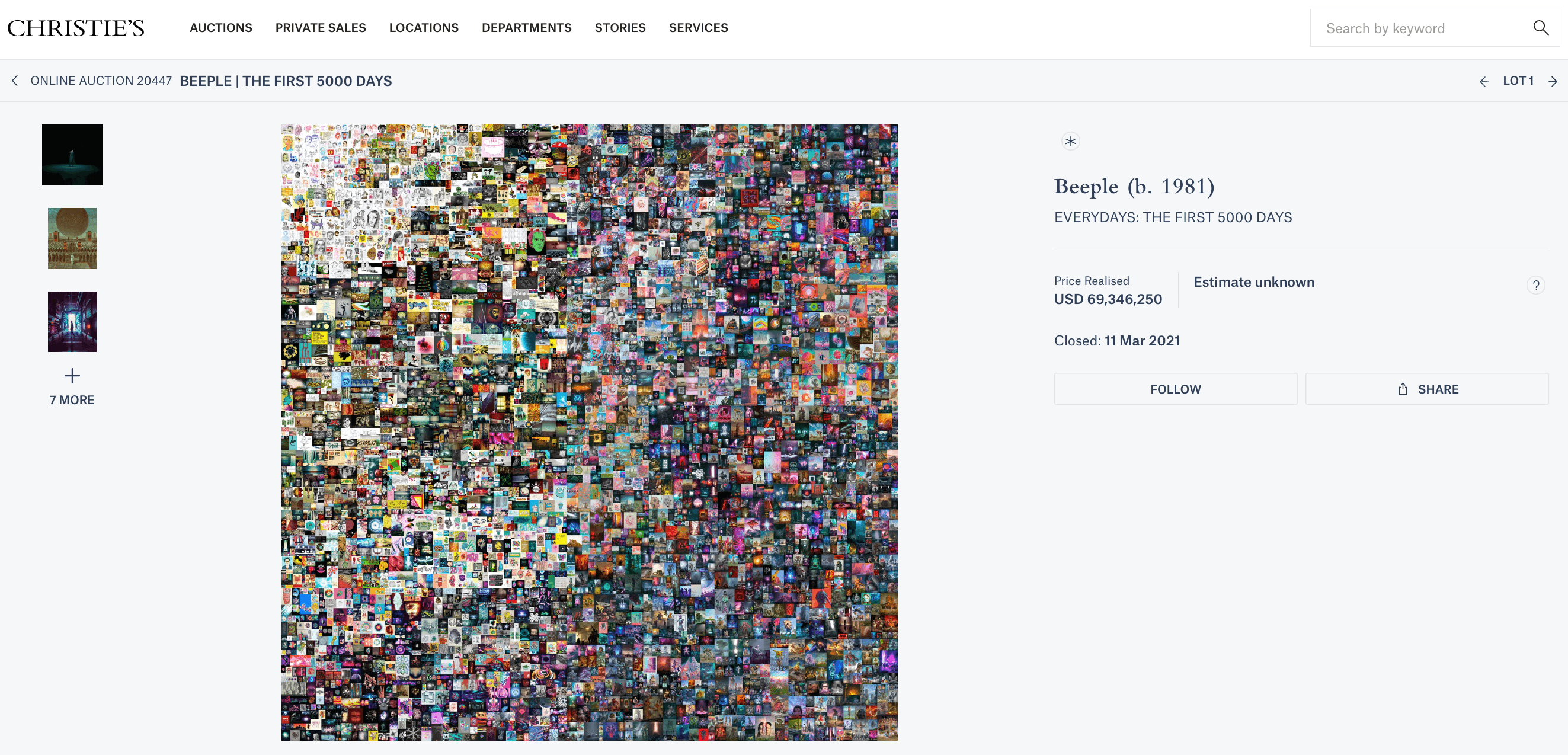 The likelihood that production companies will soon raise funds to make a movie by selling NFTs that grant holders fractionalized ownership of distribution rights or a main character like Sully from Monsters, Inc. isn't farfetched.
Then there are tools such as Unreal Engine, a real-time 3D development tool that allows you to create a video game without writing code. Now, Unreal Engine is democratizing the way movies are made by upending the traditional linear production pipeline.
Sure, these tools cut production costs but they also give directors and creative artists more flexibility and control over the movies they're working on because they can easily tap into stages to work on lighting and animation at the same time.
Ultimately, the gaming industry will be the leading entry point to Web3 for the masses.
How to Use Gaming to Onboard People to Web3
Zed Run launched in 2019. Today, the game has more than 80K players and has conducted more than 1M virtual horse races.
For many Zed Run players, their digital horse was the first NFT they owned. Why? Because the appeal of owning and racing a horse was worth going through the process of learning about wallets, NFTs, and more.
Here's what the Zed Run team has learned about how to make that onboarding as frictionless as possible.
#1: Focus on Web3 Game Design First
Your first priority is game design.
If you don't present an enjoyable player experience, you won't attract a viable player pool.
If your game doesn't have a high ratio of fun to time spent, you won't retain your players.
Hire game developers who can build both.
Early on, the Zed Run team was excited about the "play to earn" aspect of gaming that Web3 and blockchain technology make possible. Today, they've refocused on "play and earn" and are fixing the "play" part of the game.
Part of this process involves developing proper segmentation layers in the game that make it possible for every horse owner to have fun regardless of how their horse performs.
Get this aspect of your project in order first and then you can move to user experience (or UX).
#2: Design and Refine the Web3 Gaming User Experience
The barrier to entry needs to be as low as possible.
The more complex the user experience, the less likely it is that you'll onboard non-Web3 natives. Your user journey should be so simple that a 9-year-old and an 80-year-old can understand what to do and how to make it happen.
Zed Run pays close attention to this by measuring how long it takes for someone to sign up and get to the racetrack to see their horse run.
One of the biggest friction points associated with Web3 games is wallets. Zed Run has found the best way around this friction point is to allow new players to sign up for an account with an email address, a social media account, or a wallet.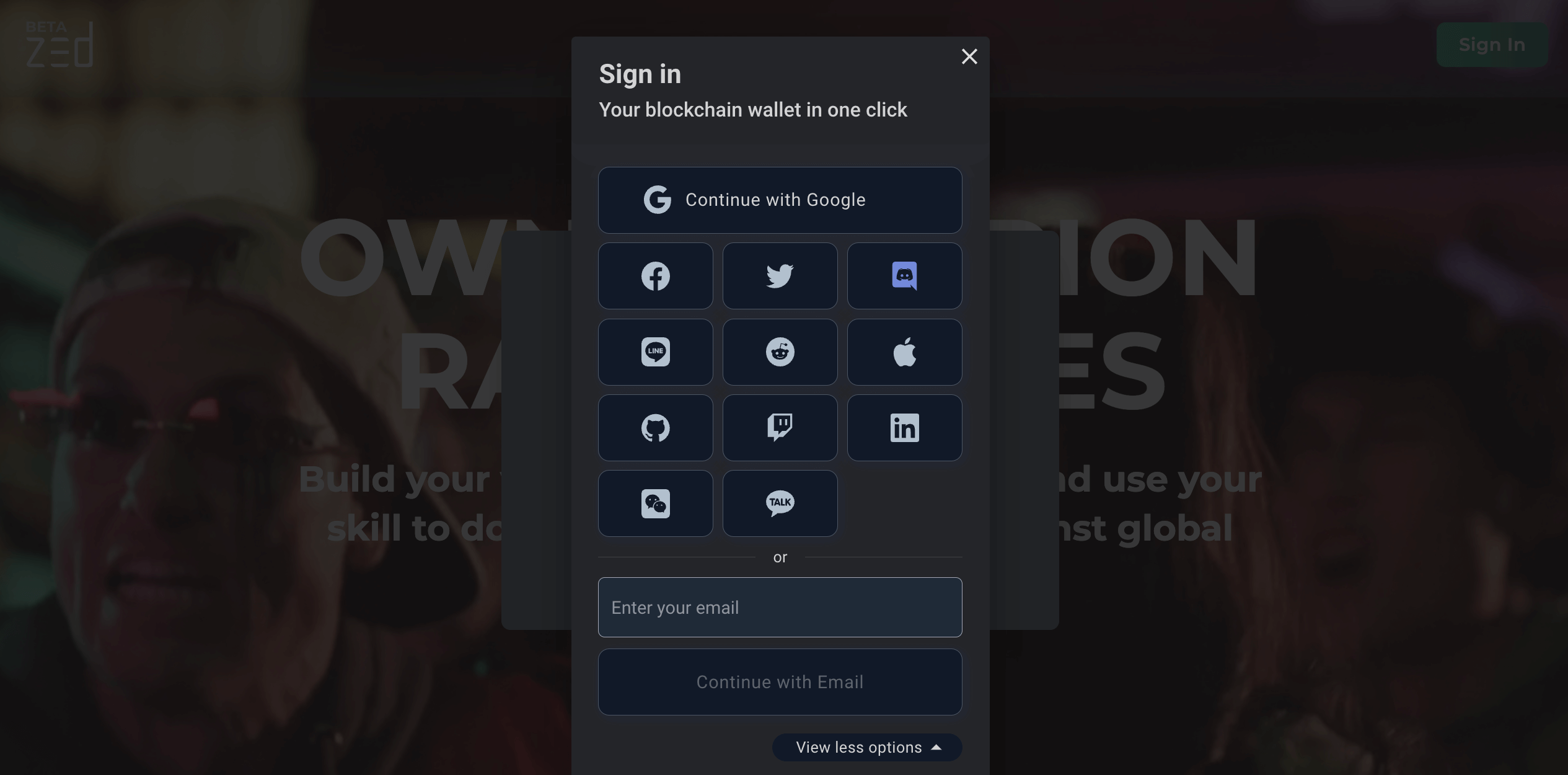 Before you mention wallets, NFTs, or tokens of any kind, get them into playing your game. Then give them a way to earn experience points.
Because experience points are a common aspect of traditional gaming, they provide a familiar touchpoint that can be used to teach your players about the Web3 components of your game: wallets, tokens, and NFTs.
When a new player is ready to exchange their experience points for an in-game asset, you can introduce them to the process of using a wallet, obtaining an NFT for gameplay, swapping tokens for in-game assets, and so on. You'll onboard your players to Web3 but at a pace that's comfortable for them.
Pro Tip: As time goes by, you'll want to listen to the feedback from your players to smooth out the clunkier parts of the journey and make sure you continue to deliver a high ratio of fun to time spent navigating processes and in-game activities.
#3: Share Access to Your Web3 Game Dev Tools
After your game launches and you've drawn a community around it, you don't have to do all of the heavy lifting yourself. Many people in your Web3 gaming community may have knowledge, experience, know-how, and perspectives that can vastly improve and grow your game.
Games such as Fortnite and Roblox give their community access to the tools to build their games even further.
Zed Run's community creators have access to the platform's API and have developed tools that make it easier for people to race, see stats and data on races or horses, run their own tournaments, and more.

What do these creators do after building a new part of the in-game experience? They tell their friends to come play so they can show off what they've done. This grows the ecosystem and keeps players engaged.
#4: Use Partnerships to Grow Your Web3 Gaming Player Base
The concept of partnering or collaborating with complementary brands to cross-pollinate audiences isn't new. The concept works just as well in Web3 as it does in Web2.
The key is to find partners that align with your game's brand and have access to the types of players you want to attract. Both partners should benefit.
Zed Run partnered with Stella Artois for an auction of 50 three-asset bundles that included a digital horse NFT, a commemorative art piece, and a Stella Artois–branded skin the horse could wear as a jersey in the game.

Auction winners then raced their horses on a Stella Artois–branded racetrack, all of which appealed to the beer brand's consumers and exposed them to a Web3 version of an activity they already value—horse racing.
Zed Run also partnered with Australia's Victoria Racing Club to host a metaverse event for the Melbourne Cup in Decentraland.
Other Notes From This Episode
Where to subscribe: Apple Podcast | Google Podcasts | Spotify | Amazon Music | RSS
✋🏽 If you enjoyed this episode of the Web3 Business Podcast, please head over to Apple Podcasts, leave a rating, write a review, and subscribe.
Disclaimer: The information provided on this website is provided solely for educational purposes and does not constitute any advice, including but not limited to, investment advice, trading advice or financial advice, and you should not treat any of the website's content as such. Social Media Examiner recommends that you independently research any information contained on this Website and that you speak with an investment professional before making any decision to purchase, trade, hold or sell cryptocurrency. Nothing herein should be treated as a recommendation to buy, sell or hold cryptocurrency. Social Media Examiner cannot guarantee the accuracy of any information listed on the website and is not responsible for any missing or wrong information. All information is provided as is and should be used at your own risk. Social Media Examiner disclaims all responsibility and liability for your use of any information found on the website.