Want to grow your business? Wondering how to create videos that position you as a relatable authority?
In this article, you'll discover how to use video to connect with your target audience.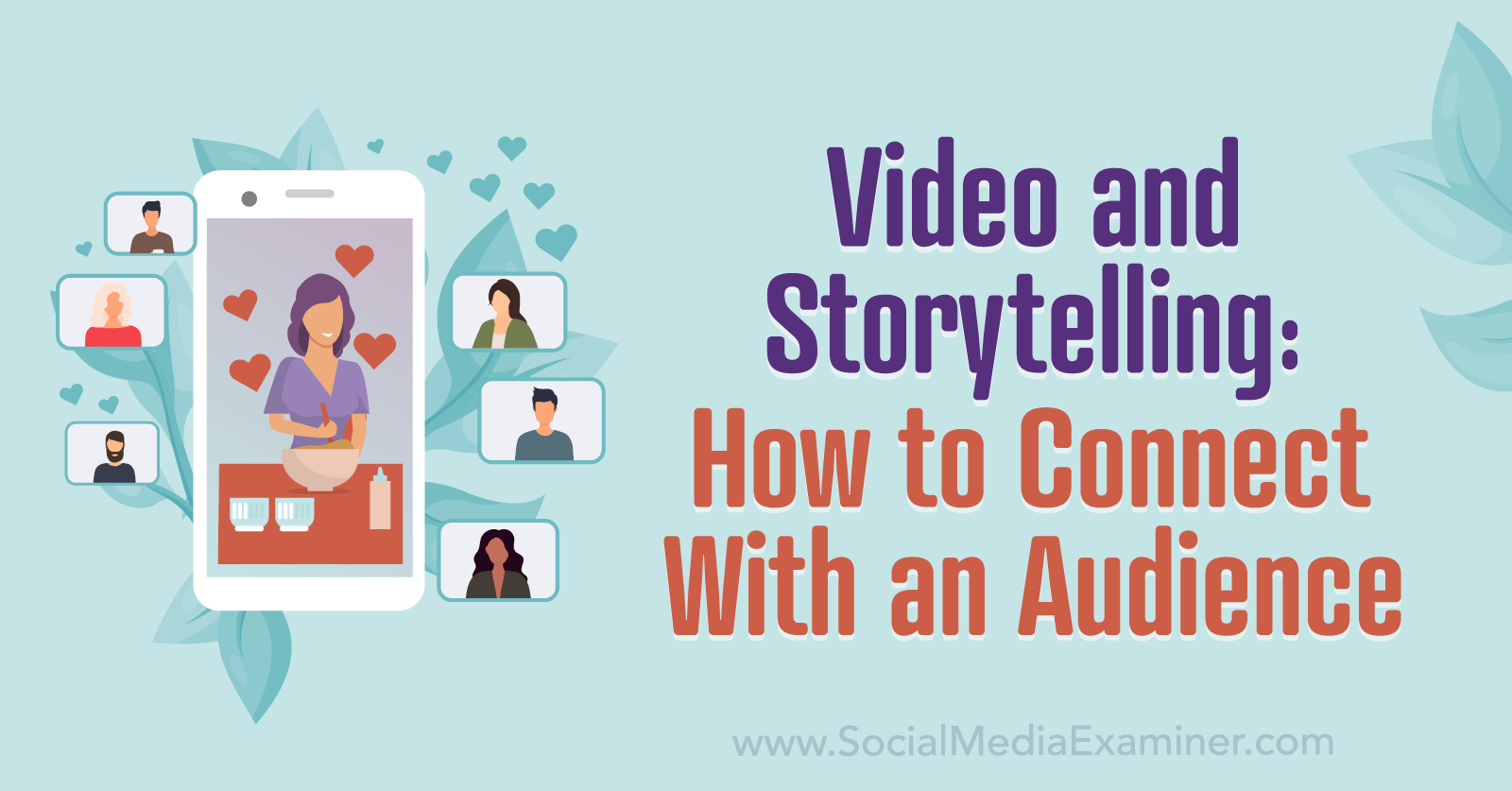 Why Video Storytelling Matters
Storytelling is one of the fundamental things that makes us human. From telling stories around campfires, reading stories to our kids, watching films, following podcasts, and sharing news with friends… It's all storytelling.
It's easier to process information when we hear it in a story, rather than a bare list of facts. Our brains are built around storytelling in many ways such as:
Communicating through stories
Feeling connected to each other's stories
Forming memories based on stories
Feeling emotions when we hear a story
Wanting to take action when we hear a story
Storytelling is a neural shortcut that helps us make memories, connections, and decisions faster. That has big implications for social media marketers.
Everyone has a story to tell, which means that everyone has an opportunity to connect with their viewers, build brand recall, and encourage action from potential customers.
The growth of online video means that storytelling is easier than ever to do, as short-form, easy-to-produce video takes over social networks such as Instagram.
Anyone can learn video skills quickly. Even if you feel shy now, you can become more confident on camera with just a little practice.
Social media algorithms mean that your story will find the right audience. In the days of cable TV, you had to pick a channel to show your ads and hope for the best. Modern targeting technology gives your story more chances to be heard.
Social video is cheaper to share, too. If you have a powerful story told the right way, then you can reach your target audience without even paying for ads.
What Stories Should Your Brand Tell?
There are two key elements of storytelling for a brand:
You should tell your story in a way that's relatable and connects with your audience. The story should also have information that's valuable, informative, or helpful to them.
Many social marketers worry that their videos will get boring. Won't customers get tired of hearing the same story over and over again? But this worry is based on a misunderstanding.
Your brand has more than one story to tell. You can talk about more than your origin story!
Tell the story of how you're growing now and what your current challenges are. These can be professional or personal, like this filmed podcast clip where speaker Mel Robbins discusses her problems with anxiety.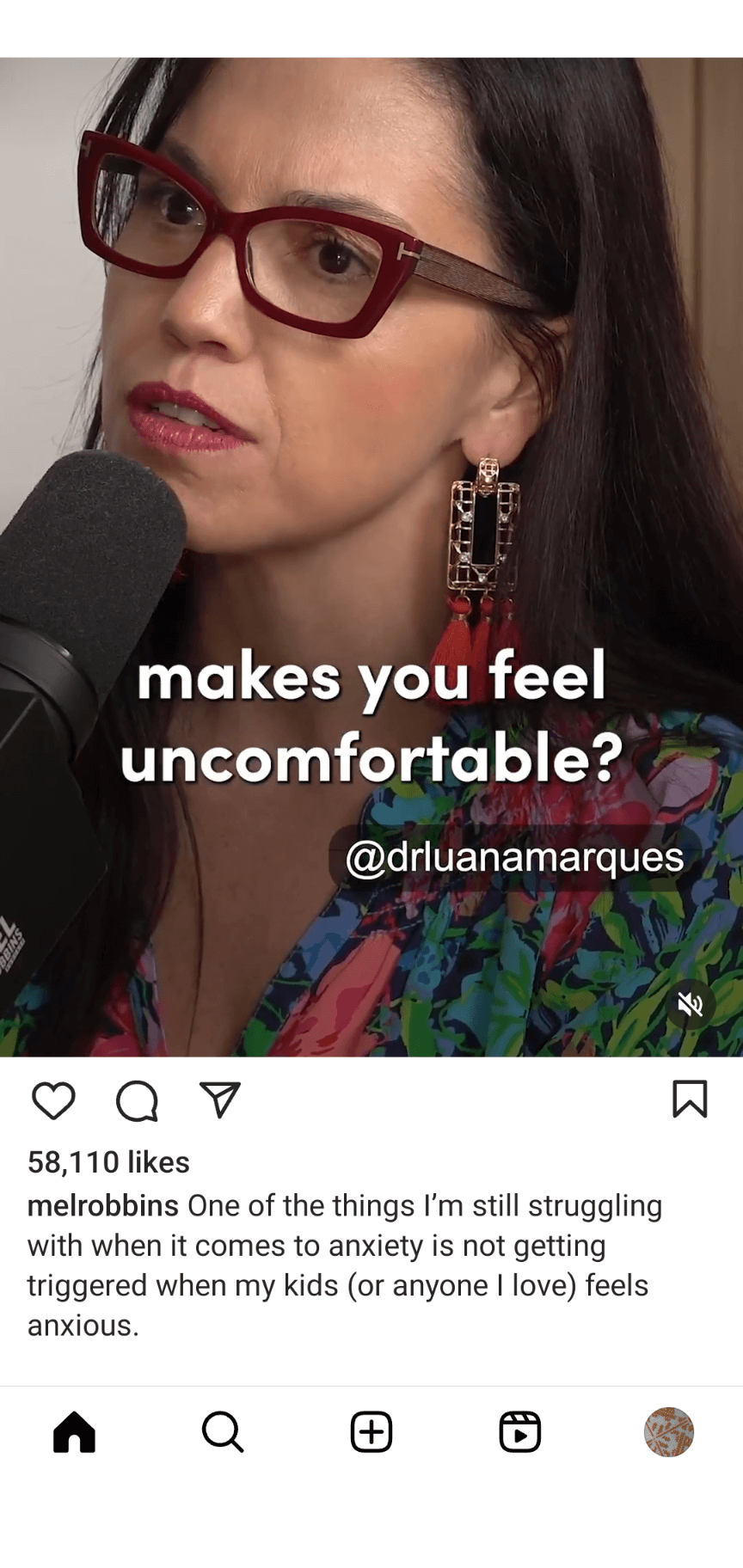 Tell stories from your customers, about their problems, struggles, and victories. Something as simple as finding products in-store, like in this Chubbies video, can help connect with your audience.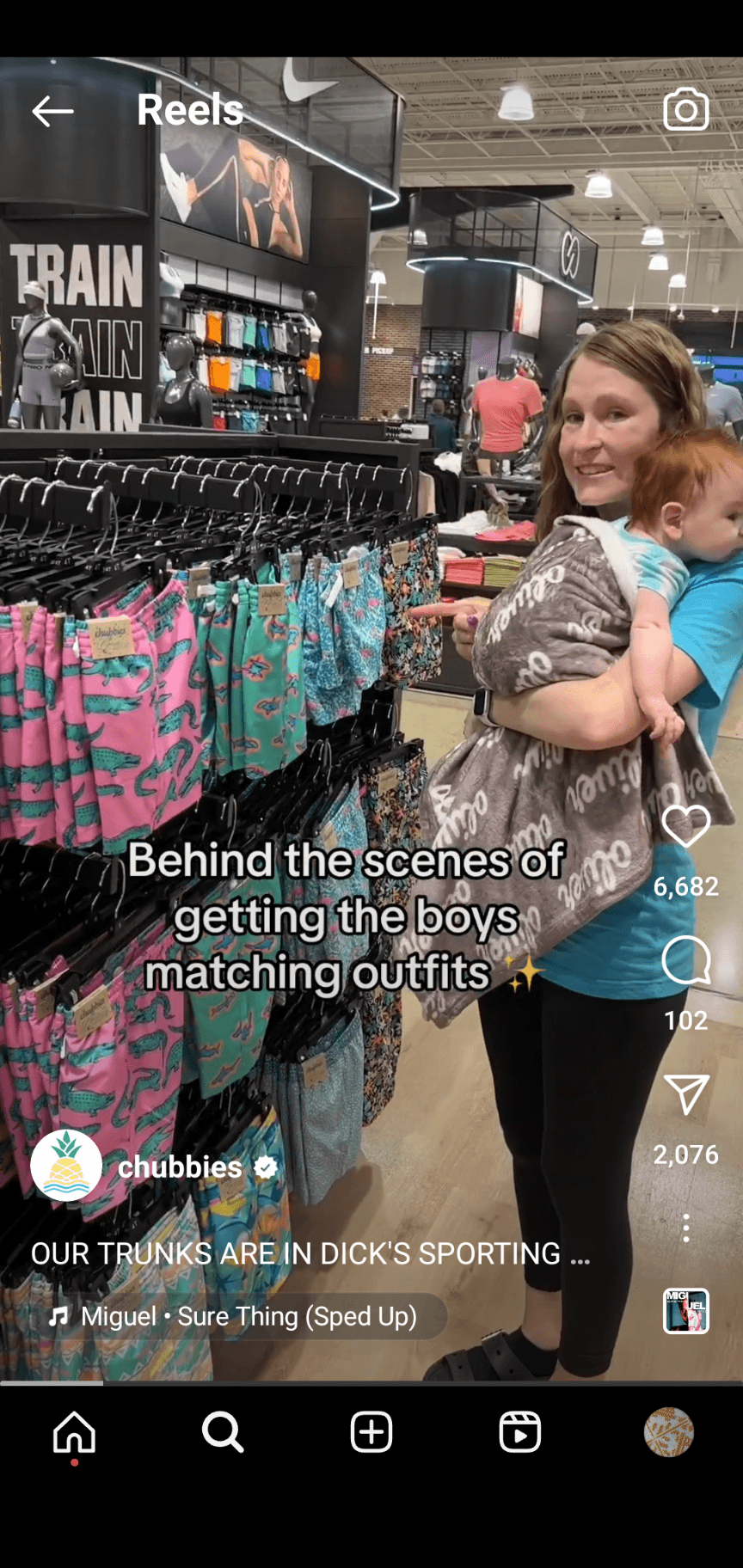 You don't have to tell a whole story in one video. You can extract parts of your stories to make short videos. Look for the micro-stories inside the big narrative of how you created a product or service. This is where behind-the-scenes videos are useful, like this production line clip from Stitch Fix.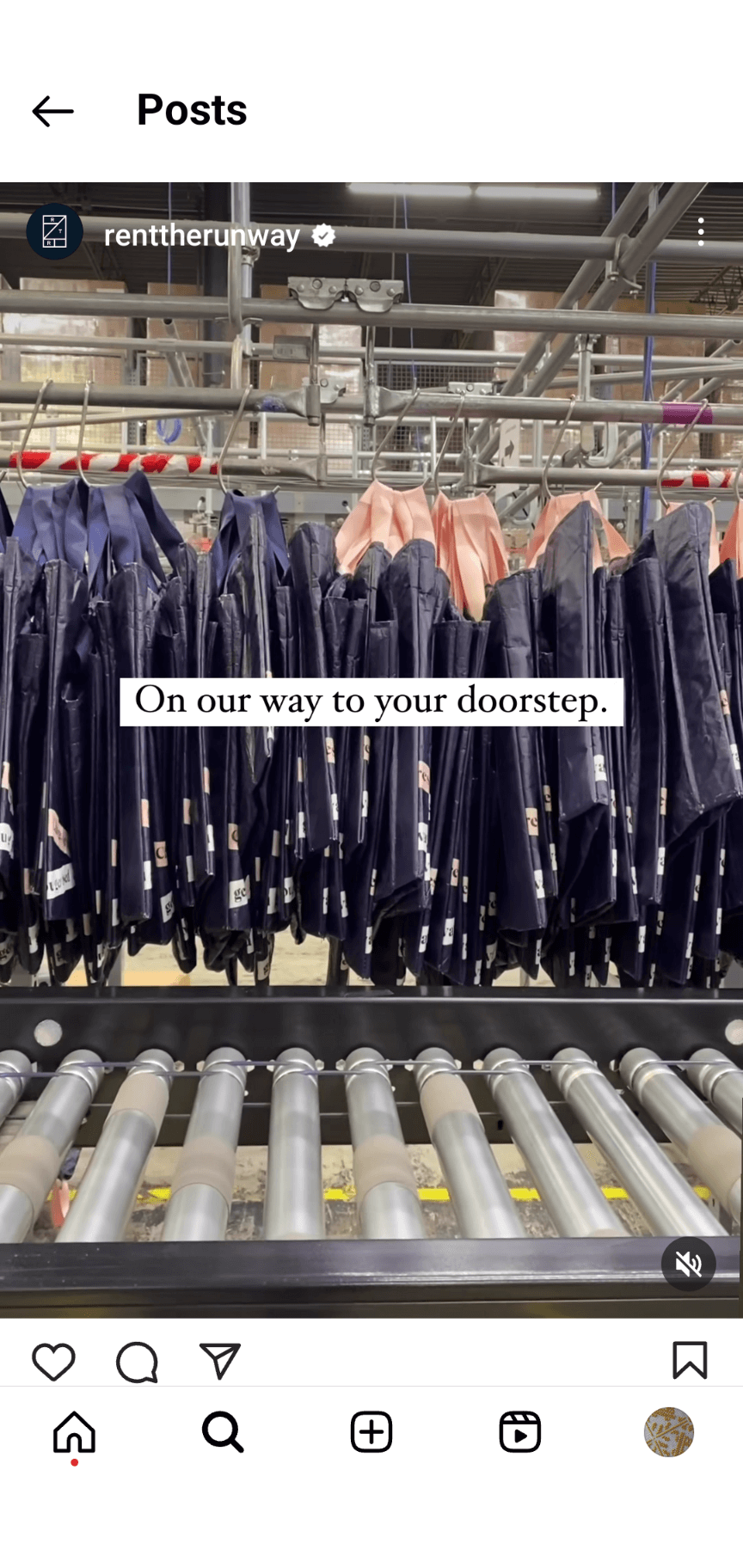 And most importantly of all, your stories don't have to be long, serious, or formal to have an effect. You can share a quick joke or jump on a trend, like this Rent the Runway video, which tapped into the trend of people sharing their Barbie movie outfits!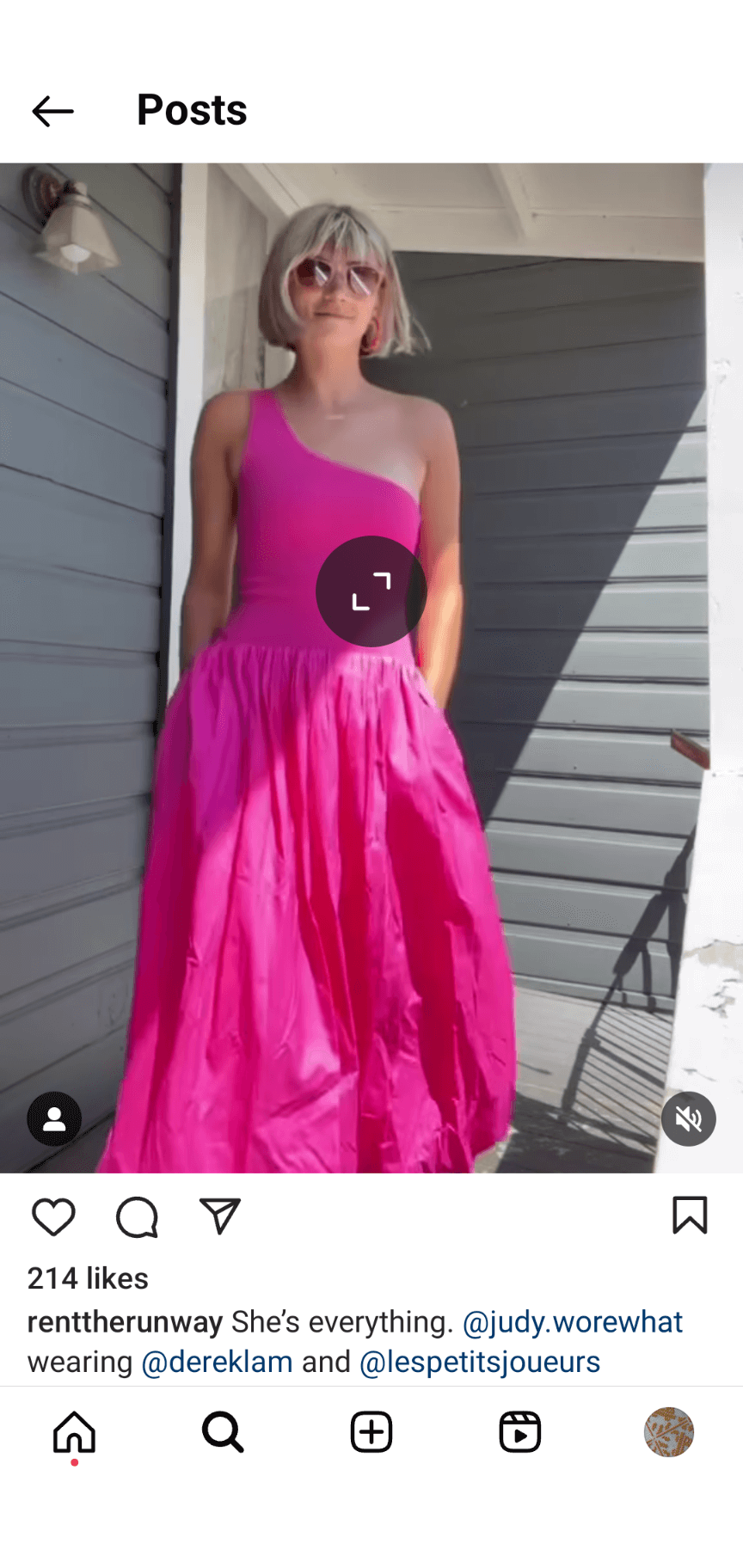 How to Be a Successful Video Creator
There are three traits that all successful video creators share. These are the characteristics that help them create relevant and valuable videos.
We all have the three traits to some degree but most of us favor one in particular. Take a second to think about which one appeals to you:
Authority
Entertainment
Connection
Next, let's take a look at how they work in video production including examples of successful video creators for all three traits.
#1: Authority
People will only trust you, hire you, or buy from you if you can show expertise. You need to deliver authoritative information with confidence. It doesn't matter how fun and relatable you are if consumers don't believe you can get results.
So how do you show authority in social video content?
Authoritative storytellers create educational content that shows evidence of how they achieved their goals. Their videos talk about the problems their target audience has and exactly how to solve them. Over time, their viewers learn to connect the storyteller with success.
Deep dives, interviews, and case studies are all powerful ways to tell stories with authority, like this guest video from Better Help.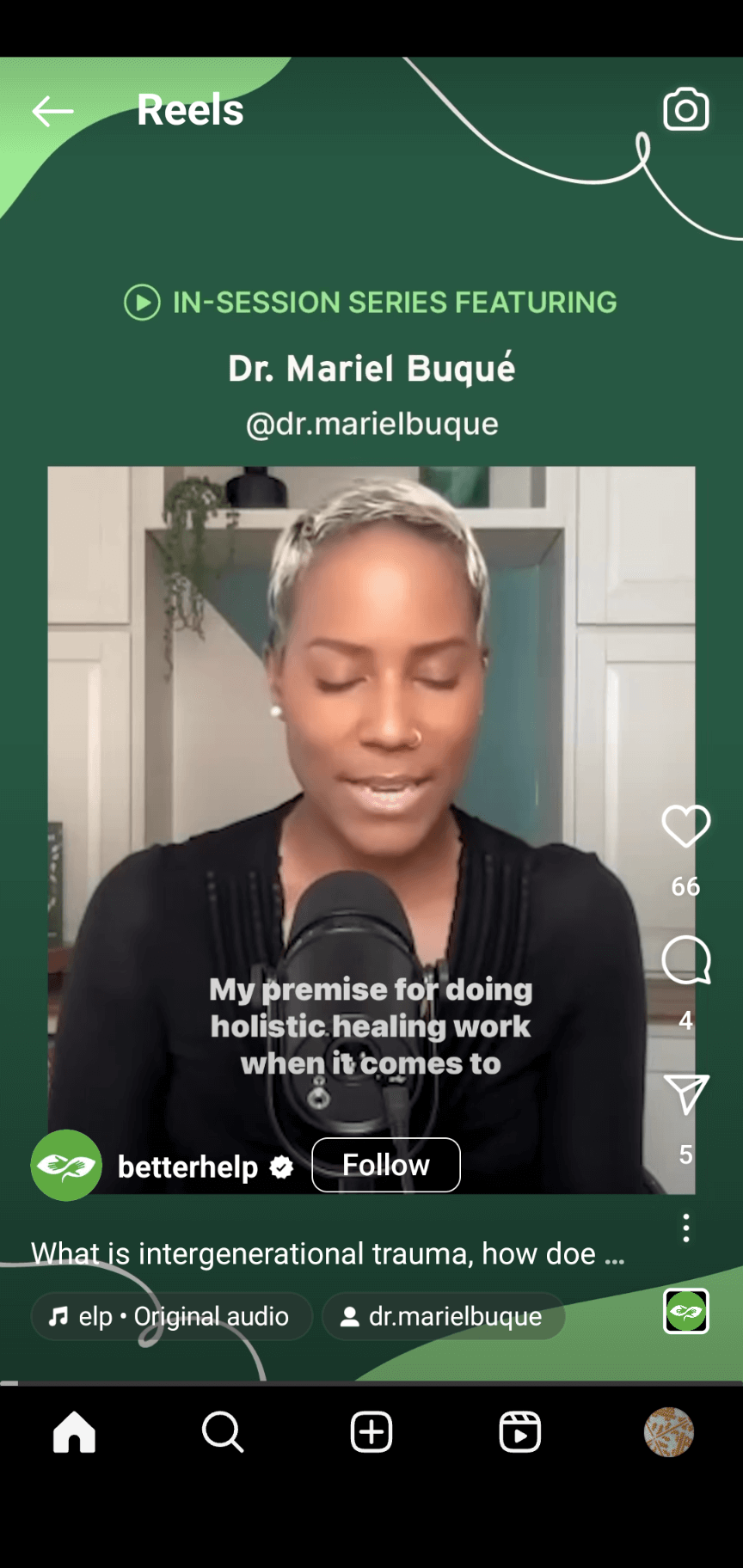 The chances are that whatever your niche, you have plenty of competition. You're not the only person who could create authoritative content about your customers' problems. The way you tell your story is what sets you apart.
So try to tell new stories. Talk about your own unique journey, customers, and perspective.
Example: Gary Vaynerchuk
Gary Vaynerchuk, usually called Gary Vee, is an entrepreneur, author, speaker, and all-around success story. He's the ultimate example of an authoritative storyteller.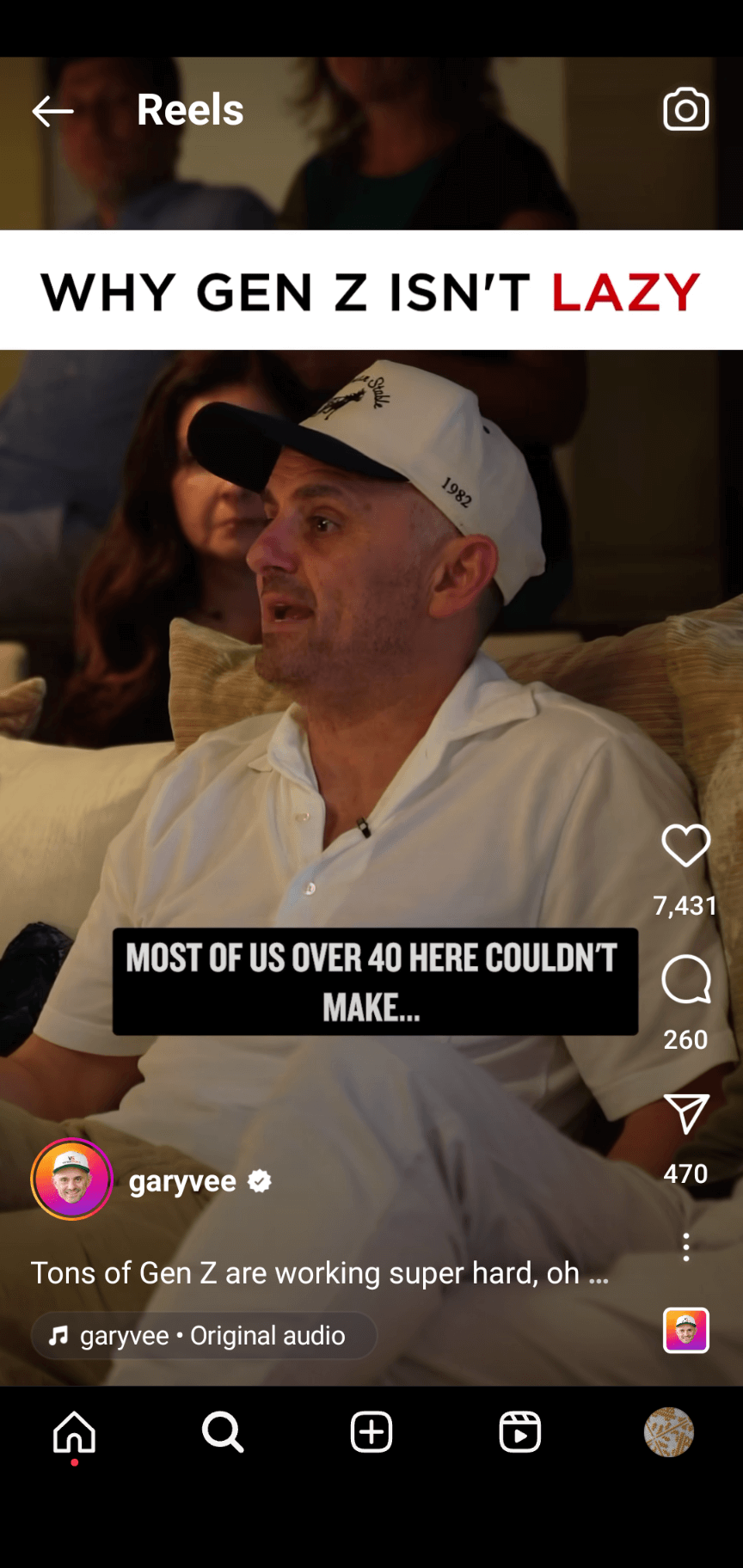 When he films videos, he's loud, brash, and knowledgeable. He doesn't worry about coming across as likable or tactful, because his authority is his greatest strength. And he backs up that confidence with continuous social proof and stats.
#2: Entertainment
Social video should be fun. Otherwise, who's going to watch it? If you're not fun, you're forgettable.
Being fun isn't the same thing as being funny. You don't have to come up with a tight 10 minutes of stand-up every time you film an Instagram reel. But you do need to show your personality.
If you think you might be an entertaining storyteller, think about the social accounts you like to follow. How do they entertain you? What personality do they display? Do they jump on the latest trends or are they doing their own thing? Do they show gorgeous, tempting images, or a totally real look at life?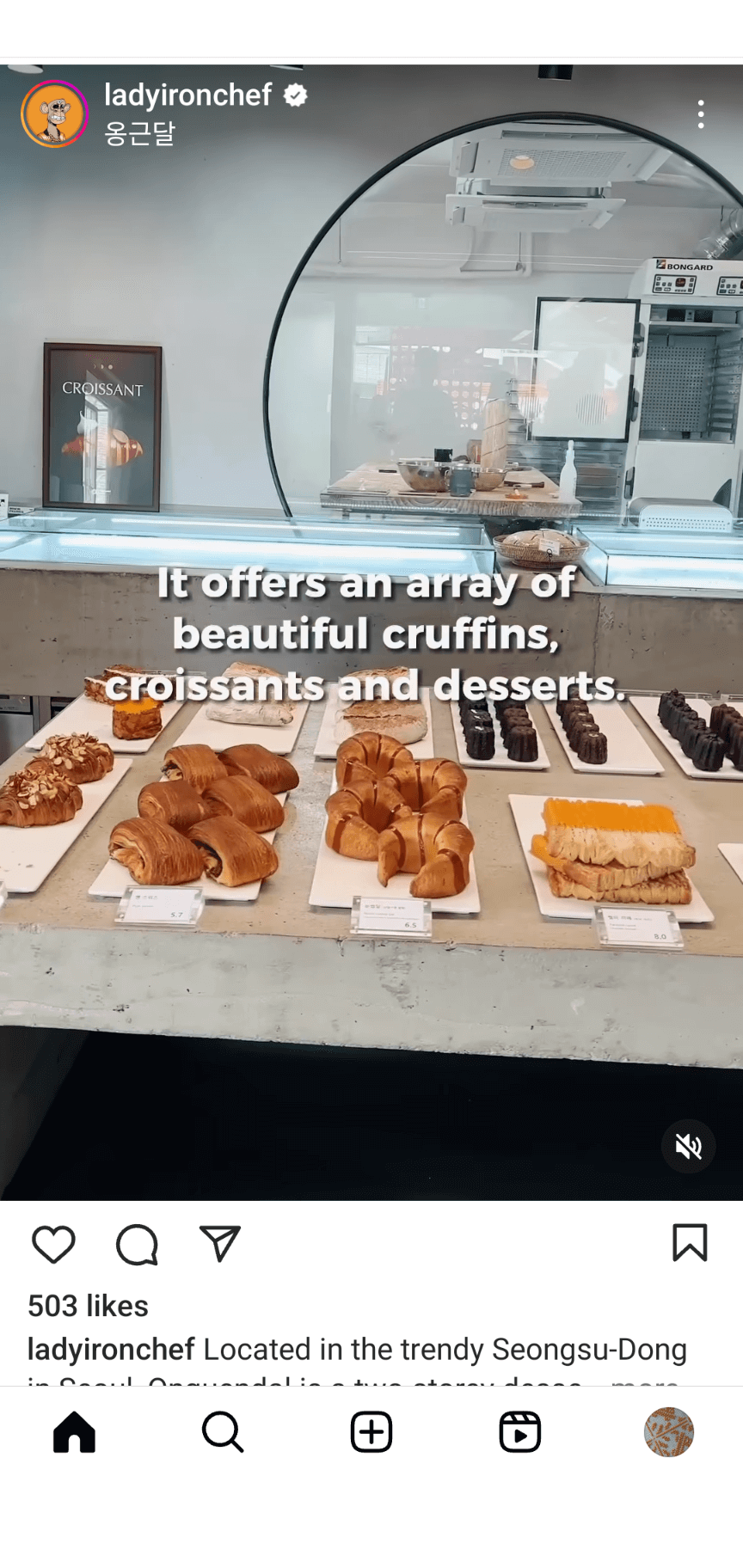 Use these ideas as a starting point to figure out how you want to entertain people.
One of the reasons why storytelling is so useful to marketers is that it doesn't require a high-production performance every time. All you have to do is tell the story with an entertaining twist in your own style.
Example: Joanna Gaines
Joanna Gaines is a TV personality, decorator, and entrepreneur, best known for the HGTV show Fixer Upper, which she hosts with her husband Chip. In each episode of the show, Joanna and Chip meet a family, figure out what they need from a home, and take them on a journey to renovate their dream house.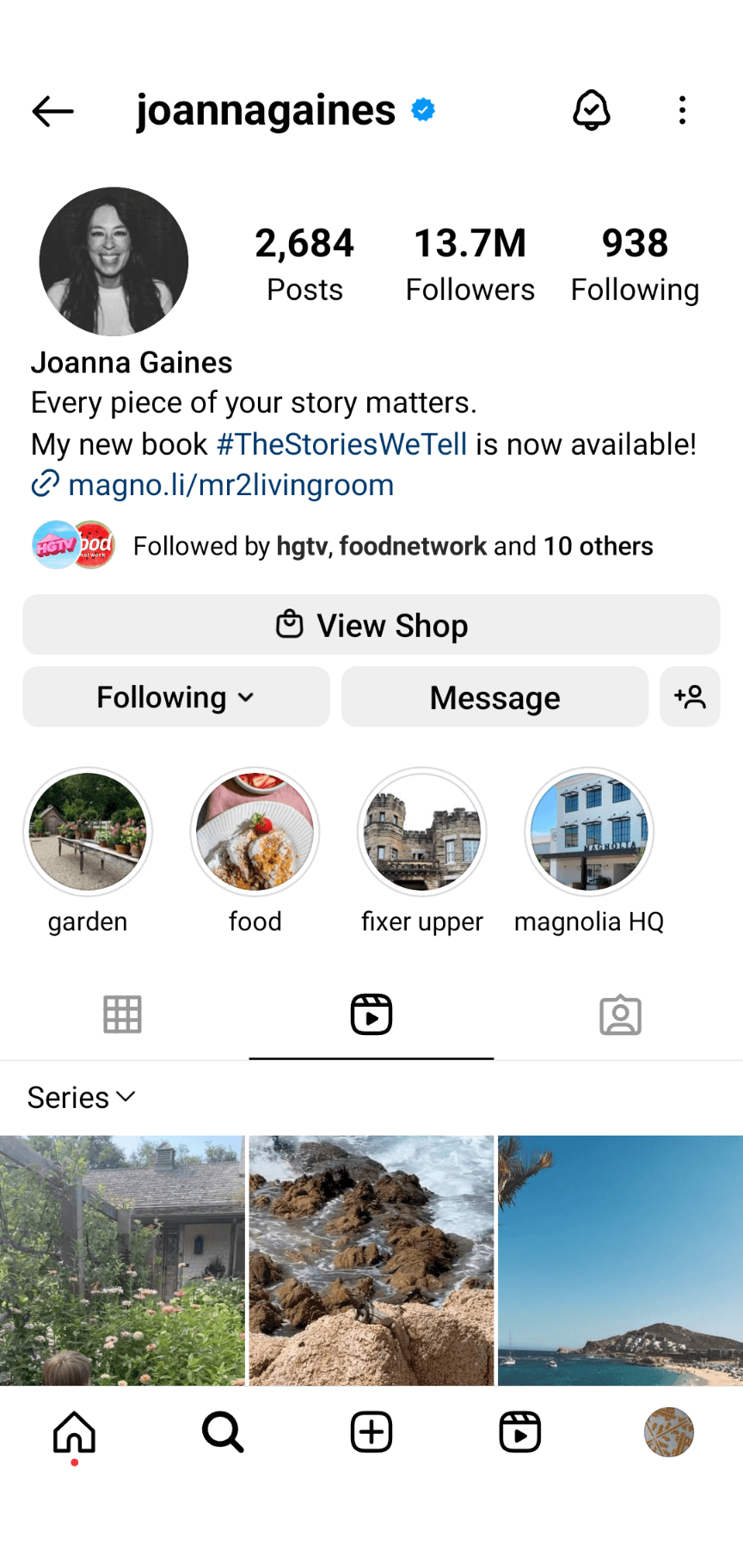 This is incredibly powerful storytelling as entertainment. As well as the rollercoaster of the renovation story, viewers feel like they become part of the family, seeing all the fun, mishaps, and decision-making moments.
#3: Connection
You have to connect with viewers so they can get the benefit of your expertise, entertainment, and ultimately your products or services.
Your video content should show that you're a real person who feels, understands, and cares. Your viewers are the hero of the story and you're the wise guide with an intriguing backstory.
As well as creating authoritative and entertaining content, you should tell heartfelt stories that give you an opportunity to show caring and compassion.
Connecting with viewers affects your presentation style, too.
Use open body language so viewers feel welcomed into your content.
Show your natural, sympathetic facial expressions. You don't need to look like serious business or flash a Hollywood smile all the time!
Be emotionally vulnerable. Talk about mistakes, failures, and everyday problems that hold you back. This isn't weakness; it's a point of connection with other people who experience the same things.
Don't swamp the conversation by venting about your own problems exclusively. Relate your experience to viewers, ask them questions, and encourage them to join your connected conversation.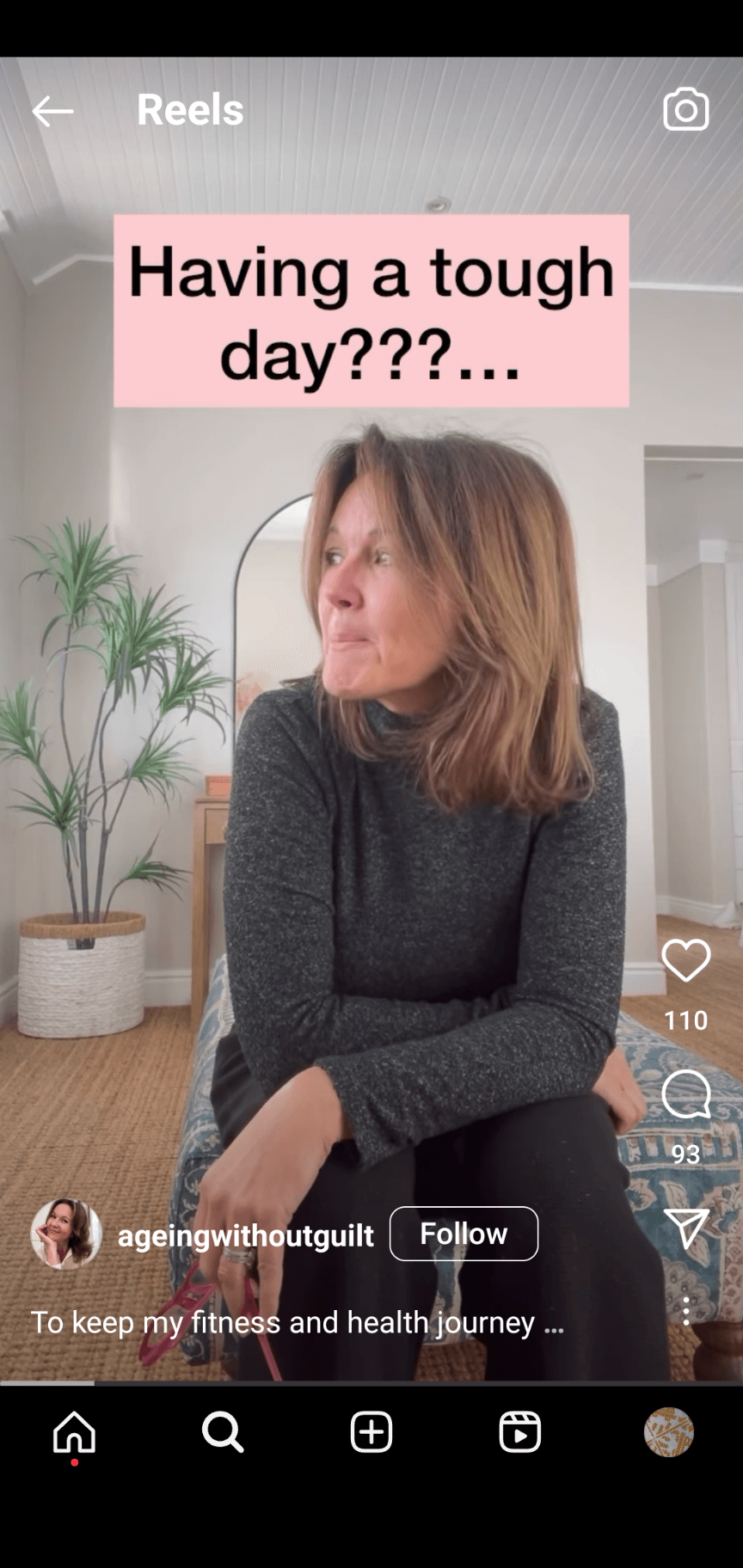 You don't have to share anything personally private or that makes you feel uncomfortable. But you do need to let your audience in just enough to show them that you can relate.
Example: Mel Robbins
Mel Robbins is a motivational podcaster and bestselling author of books including The 5 Second Rule and The High 5 Habit. Her life advice is entertaining and science-backed but it's also compassionate, intimate, and relatable.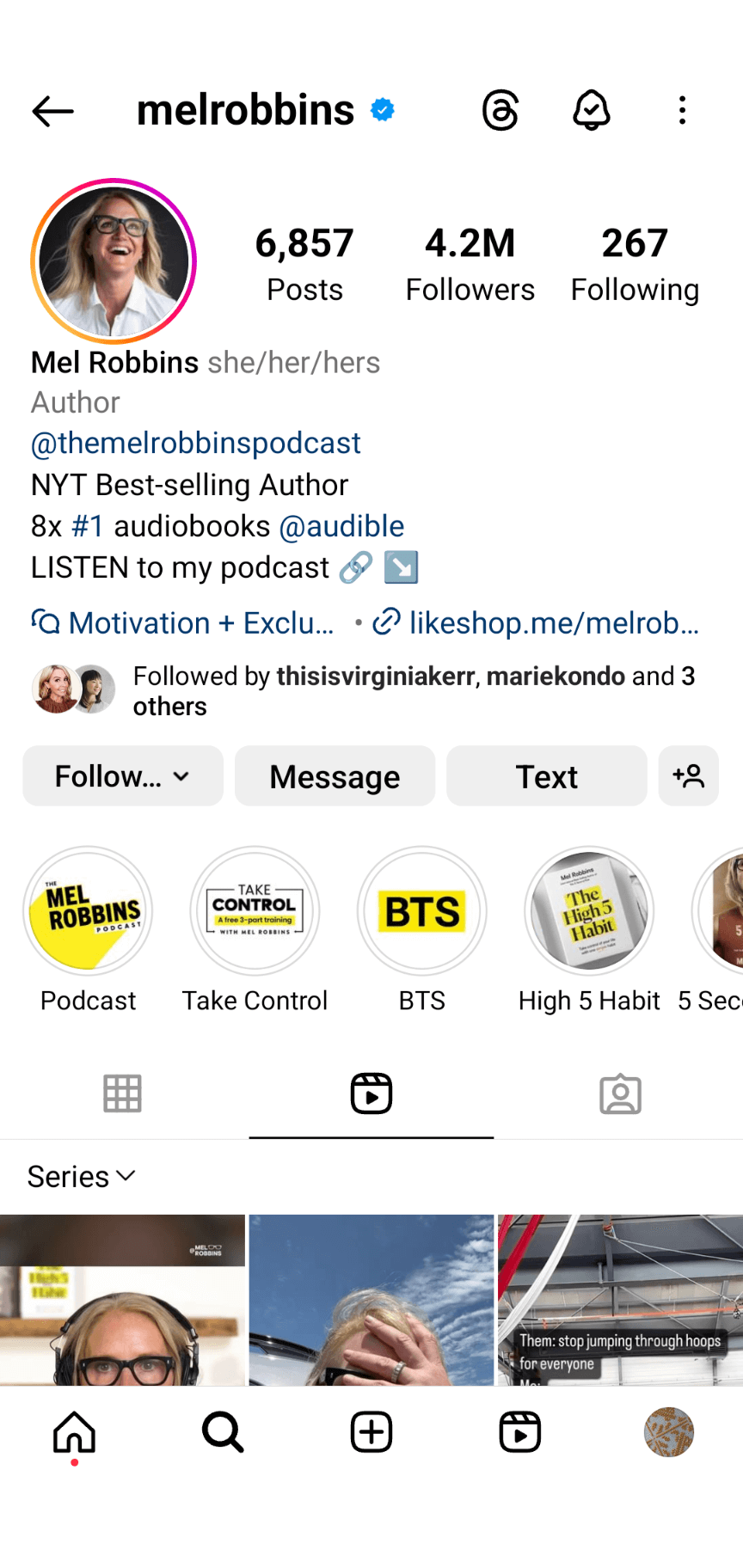 Mel speaks naturally and uses a lot of hand gestures—everyday body language that many other video stars have learned to suppress. On her social media channels, she often shares vulnerable moments but uses them as a starting point to teach lessons.
How Story Interacts With Storytellers
Imagine if any of these stars tried to copy each other. Can you picture Gary Vee offering home renovation advice or Mel Robbins leading a tough business seminar?
Their stories just wouldn't work.
That's because each storyteller has to find their style and stick to it.
How Do I Find My Storytelling Style?
Who you are as a storyteller is based on your personality. If you don't feel like you can sum that up in a few words, here are some steps that could help you find your identity as a storyteller:
Make a list of your strengths and weaknesses.
Make a list of hobbies and activities you enjoy. Do they point toward research and expert learning, being active and social, or taking time to reflect and intuit?
Notice what content you like to consume. For example, if you love Joanna Gaines' content, that might point you toward being an entertaining storyteller.
Take a personality test, such as the enneagram, which assigns you to one of nine personality types. Are you a Reformer, Helper, Achiever, Individualist, Investigator, Loyalist, Enthusiast, Challenger, or Peacemaker? The results might surprise you!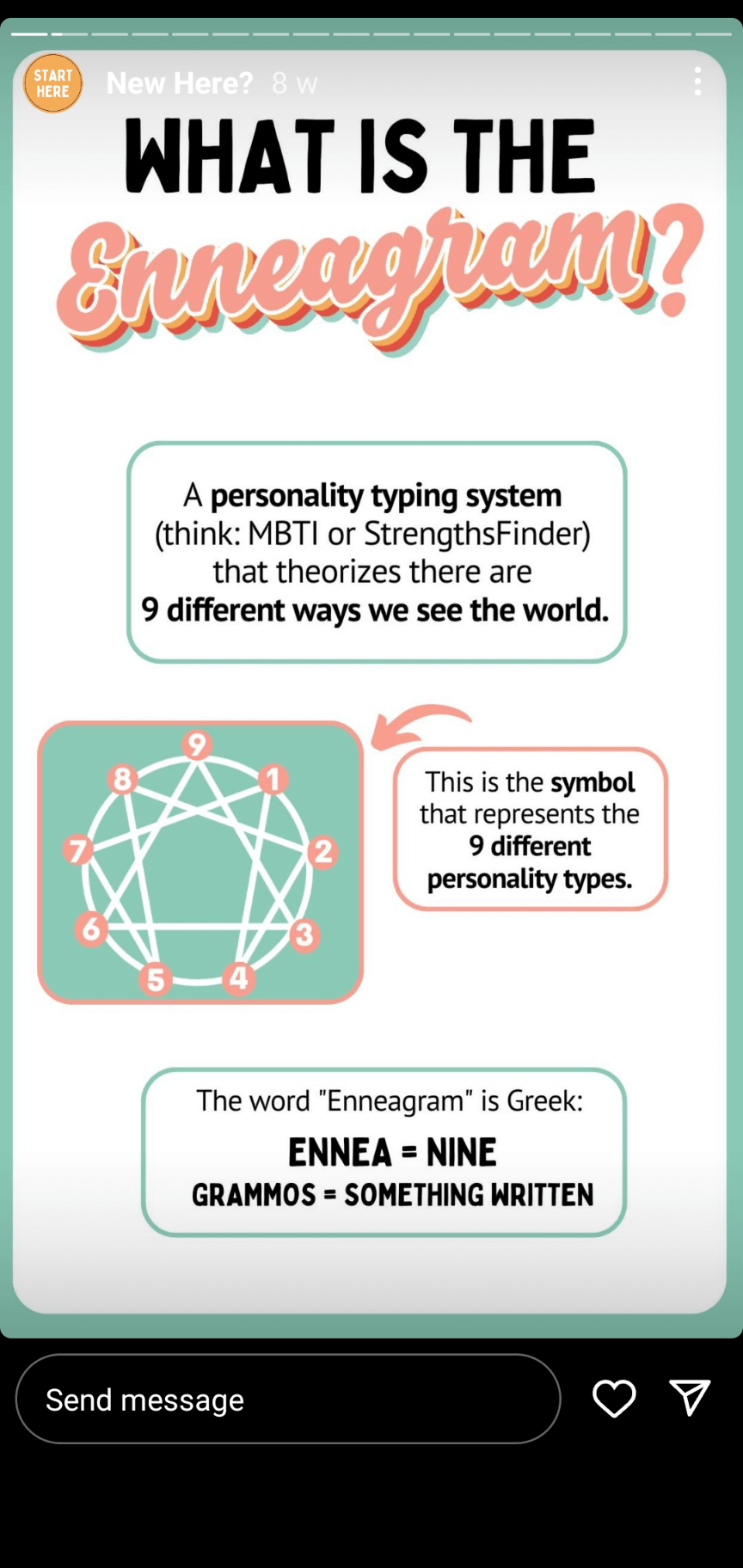 You don't have to forget the other two aspects of storytelling. Authoritative storytellers can still be entertaining and compassionate, for example. But the majority of your content should play to your natural strengths and personality.
Think of your storytelling as a triangle, with your dominant storyteller trait at the top. Let's say you're a "connection" type storyteller. You can fit a little bit of content into the two bottom corners; authority and entertainment, for example. But the majority of your content that fills up the rest of the triangle, will be about connection.
What Stories Should I Share?
Once you've found your style, you need to tell the right stories, over and over, to connect with your viewers.
Start by thinking about what content they need.
Who is your ideal viewer?
What are they afraid of?
What challenges are they dealing with right now?
Think through your own past and look for stories that match your viewers' fears and challenges. Then tell those stories from a perspective of learning. Talk about how you fixed the problem or faced that fear, and how you'll avoid a repeat of the situation in the future.
There's an important reason for this story structure.
When you relate to a viewer's troubles, that's the compassionate part of storytelling. When you explain how to fix or avoid a problem, that's authoritative. The entertainment comes in when you tell a real story about a real person, and put your own unique spin on it.
Those are the kinds of stories that get viewers, followers, and sales. Those are the stories that really connect.
Other Notes From This Episode
Where to subscribe: Apple Podcasts | Google Podcasts | Spotify | YouTube Music | YouTube | Amazon Music | RSS
✋🏽 If you enjoyed this episode of the Social Media Marketing podcast, please head over to Apple Podcasts, leave a rating, write a review, and subscribe.
---
Stay Up-to-Date: Get New Marketing Articles Delivered to You!
Don't miss out on upcoming social media marketing insights and strategies! Sign up to receive notifications when we publish new articles on Social Media Examiner. Our expertly crafted content will help you stay ahead of the curve and drive results for your business. Click the link below to sign up now and receive our annual report!