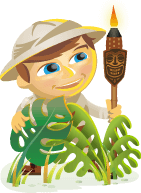 Are you curious about Twitter ads?
Want to discover the benefits of Twitter advertising?
To explore what you need to know to get started with Twitter ads, I interview Neal Schaffer.
More About This Show
The Social Media Marketing podcast is an on-demand talk radio show from Social Media Examiner. It's designed to help busy marketers and business owners discover what works with social media marketing.
In this episode, I interview Neal Schaffer, author of Maximize Your Social and co-founder of the Social Tools Summit. Neal also runs PDCA Social, a social media agency.
Neal explores Twitter ads and what marketers need to know.
You'll discover some of the differences between Twitter and Facebook ads.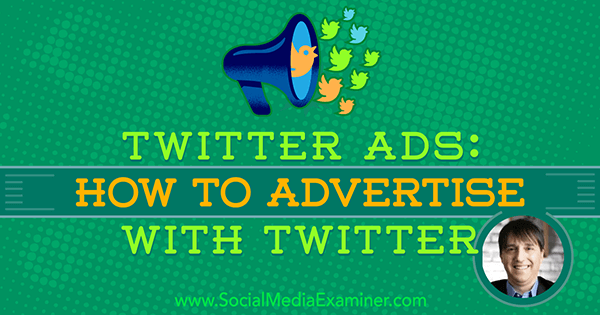 Share your feedback, read the show notes, and get the links mentioned in this episode below.
Listen Now
Where to subscribe: Apple Podcasts | Google Podcasts | Spotify | YouTube Music | YouTube | Amazon Music | RSS
Here are some of the things you'll discover in this show:
Twitter Ads
Why You Should Consider Twitter Ads
Neal says that like many social media marketers, he's advertised on a number of different social networks, including Facebook and Twitter.
When creating a social media strategy, Neal explains that marketers generally look to a consumer-facing platform. Most often this means Facebook, but could also include Instagram, Pinterest, or Snapchat. However, Twitter can go either way. It has a community of a few hundred million passionate people and is the place to connect with the media.
Neal explains how he did A/B testing for a client with Facebook and Twitter ads that revealed it's more difficult to grow organically on Facebook than on Twitter.
A majority of the budget was spent growing their Facebook community, while a smaller portion was dedicated to building a smaller Twitter community. After a few months, the Twitter audience had grown 30% to 40% (with no additional budget), but the Facebook audience wasn't growing because of the way EdgeRank works.
Neal discusses the two different types of social networks for businesses: networks such as Facebook and LinkedIn where you can't engage with others as your business, and networks like Twitter, Instagram, and Snapchat that let you engage as your business. On the latter type, your company can do a lot more organically than it can from your Facebook or LinkedIn company page.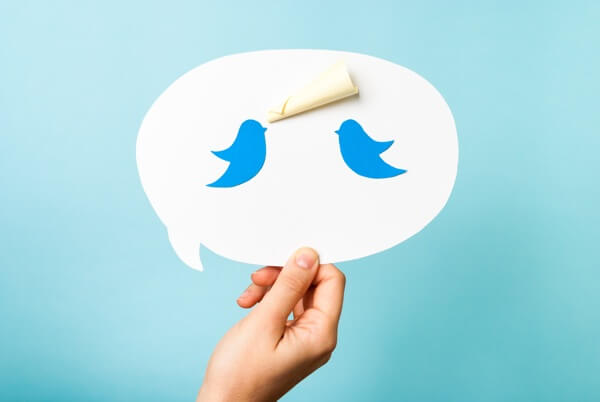 If you've been putting all of your advertising eggs into one social media platform basket, Neal suggests doing A/B testing to explore other possibilities.
Twitter has a lot of benefits, one of which is connecting with mass media and journalists since it's where people go to find news. Neal says that after three and a half months of primarily advertising and marketing on Twitter, The Dr. Oz Show reached out to feature his client.
Listen to the show to hear more about the power of Twitter for live events.
The Difference Between Twitter and Facebook Ads
With both Twitter and Facebook, you advertise on the networks' real estate. On Facebook, ads appear in the news feed, and on desktop in the right-hand frame. Based on his and other Facebook marketers' experience, Neal thinks placing ads in the timeline is best. Comparatively, ads on the right-hand side don't seem as effective.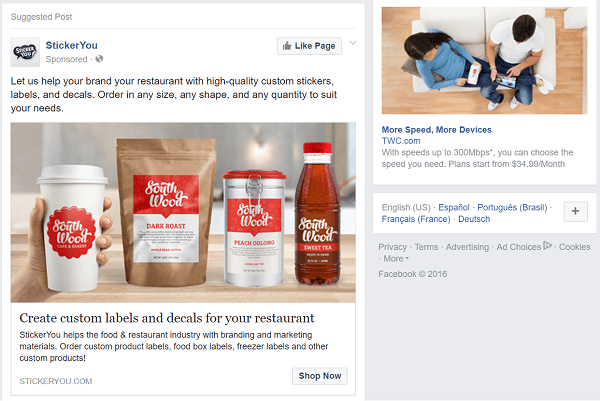 On Twitter, ads only appear in the timeline, just like on Facebook mobile, and "Promoted" appears in the tweet box.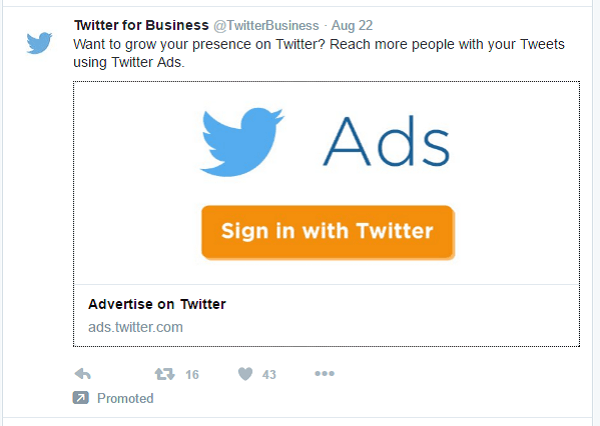 Neal shares two things he finds interesting about Twitter advertising.
First, since advertising space on Facebook and the newer networks is in high demand, there's less supply. That means it's more expensive to advertise on these networks. Because Twitter has a lot more ad inventory available to promote products and services, Neal believes it's a little more cost-effective.
Second, Neal finds Facebook ads are always changing, and the interface can be very complex. In comparison, the Twitter dashboard and ad interface make it easy to create ads. There's one screen and you know where you are at all times.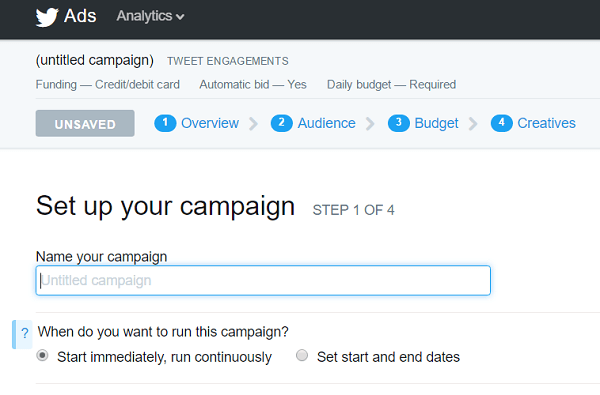 Twitter ads primarily show up on the Twitter app, but you also have the option to serve your ads through the Twitter Audience Platform. This allows Twitter ads to be seen on third-party sites and apps that are relevant to the kind of website you're promoting.
While it's important to keep in mind that Hootsuite and Sprout Social users don't see the ads, Neal explains that the average user (who isn't a social media marketer) is probably using the Twitter app, not those platforms. That leaves plenty of Twitter's 200 to 250 million monthly active users who see the ads.
Listen to the show to discover what happened when Neal recently tried to run a Facebook ad.
Twitter Ad Settings
Neal explains that the Twitter ad platform is a lot easier to understand than Facebook's. Twitter guides you through everything you need to do to launch a campaign. Wherever you are in the Twitter ad process, you'll always see the Campaigns, Creatives, Analytics, and Tools menus at the top.
Start by creating a specific campaign (similar to the different campaigns on Facebook). Campaign types include followers, website clicks or conversions, tweet engagements (like boosting a Facebook post), app installs or app re-engagements, video views (like promoting a video post), and leads.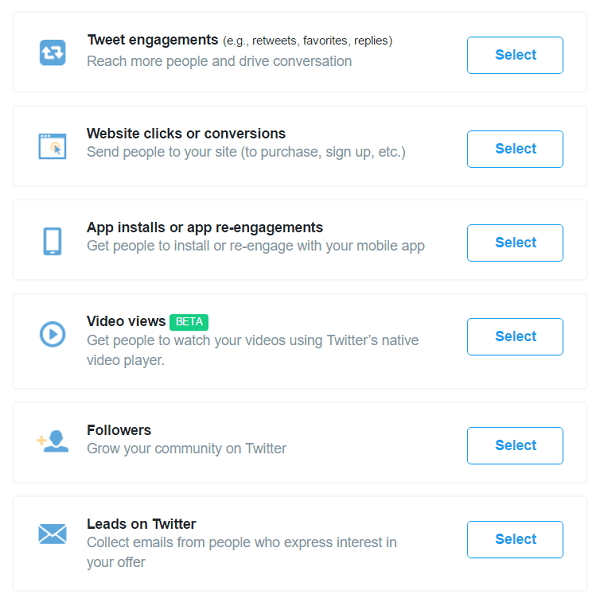 No matter which objective you choose when you create a campaign in the Twitter ad platform, the ads share the same look and feel. In fact, while Neal was creating a followers campaign, he noted it looked exactly the same as a website clicks campaign. The Twitter people told Neal that while the ad looks the same, there are significant differences, including the way the algorithm works once you launch the campaign.
Listen to the show to hear more about how the Twitter algorithm works with Twitter ads.
Ad Campaigns
Until now, Twitter charged for clicks and conversions the same way. However, Twitter is releasing a beta platform offering cost-per-conversion or cost-per-action options. Although it's a different way to pay for ads, it allows retargeting both within and outside Twitter via the Twitter Audience Platform.
Some people feel running a cost-per-click campaign is more effective than running a cost-per-conversion campaign, although Neal says you need to figure that out for yourself. He notes that to run a conversion campaign, you need to set up conversion tags. While the process is similar to Facebook's, Neal has found it's easier on Twitter. You create the conversion tag, cut and paste the code, put it in your site, and you're done.
Neal says Twitter's campaign delivery is also similar to Facebook's. You can deliver your Twitter ad to only mobile users, and can even specify iOS, Android, Blackberry, or other mobile devices. You can even target delivery by carrier and nationality.
Listen to the show to discover what Neal says is the most cost-effective way of marketing on the Internet.
Twitter Cards
Available through the Twitter Ads platform, Twitter cards are a unique function of Twitter, Neal explains. In general, a social media post with an image gets more engagement than a post without one. Twitter cards really bring that notion forward by letting you create a customized visual, headline, description, and link.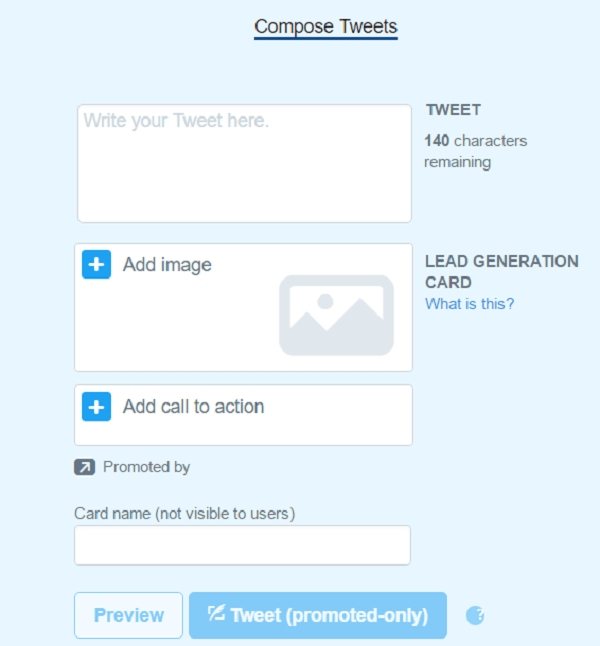 Neal says that in his experience, Twitter cards outperform campaigns with tweets that include images by 5 to 10 times.
Once you create a Twitter card, you get a link to it, so you can display the same Twitter card, even without creating an advertising campaign. You just need to have a Twitter Ads account to do it. That's another best practice that helps differentiate your tweets and your visuals, especially when you're trying to get conversions.
There's also markup you can put on your website that generates a special Twitter card when a user shares a link from your website. The card appears with a photo, text, and description related to the link that's being shared.
Listen to the show to learn more about the benefits of Twitter cards.
Common Mistakes
First, Neal explains many people might think it's a good idea to add a hashtag when they create a campaign. He says don't. He stresses that on an ad, you want to make sure the only clickable item is the link to whatever you're promoting.
Second, Neal says that people don't optimize, and he recommends having 10 iterations of your ad ready to test. How do you optimize? The same way you can target the fans of 10 other Facebook pages, you can target the followers of 10 other Twitter accounts. What's great is that in the Twitter ad dashboard, you'll see the ad performance for each of the 10 accounts.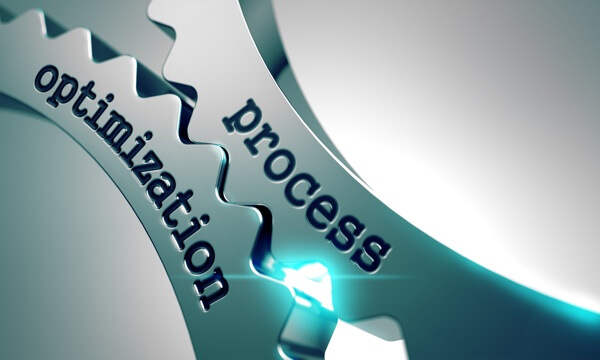 For instance, say you serve an ad to people who follow Mashable and to people who follow Social Media Today. You see that a click from people who follow Mashable is two times more expensive than a click from people who like Social Media Today, so you can turn off the ad targeting Mashable followers and continue to optimize your ad for less by serving variations to people who follow Social Media Today.
Is it cheaper to target your own followers versus the followers of another social media account?
Neal says a lot of small businesses don't have that option because they don't have a lot of followers. It's difficult to create a campaign that's only going to target 1,000 or 2,000 people and expect to get results. If you can do it, Neal says, then typically yes, it would be more cost-effective to target your own followers.
What about targeting interests? Because Twitter uses third-party information for interest targeting, you can get mixed results. Every interest you enter is an additional target but you can't say you only want to target a certain combination.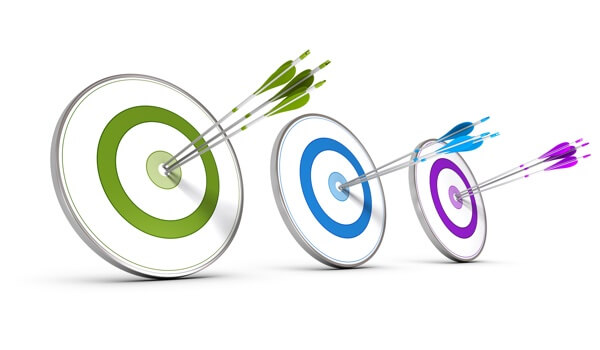 Third is choosing the cost per click the platform recommends. On Facebook, this recommendation depends on the keywords you choose. On Twitter, Neal says the initial recommended range is $1.68 to $10. He says you can completely ignore that. Bid lower and give Twitter some time to find the right follower at the right time. Then advertise.
These tips apply to any platform, Neal adds, whether it's paid social or even Google AdWords. If you haven't been doing testing with ads, Twitter is a great place to experiment and learn about it because it's so easy and intuitive to use.
Neal has heard people say that targeting around 100,000 people on Facebook is optimal. With Twitter, that number is more like 6 to 8 million people. He theorizes that may be because people aren't active on Twitter day in and day out, 20 minutes at a time, like they are on Facebook. With Twitter, people jump in and jump out; they use the platform on a more fleeting basis.
One other thing to remember is that Twitter is a viral platform. While Neal doesn't see a lot of people sharing Facebook ads, he gets a lot of retweets. Neal has turned off ad campaigns and seen conversions a few days or a few weeks afterward because people retweeted his ads.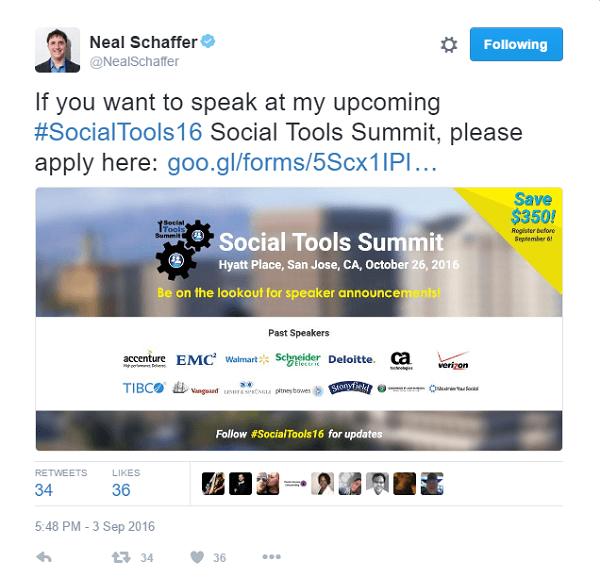 There are also instant unlock cards, which are ad units that make people take an action to get something. For example, "Retweet this and get access to an exclusive video immediately." Once someone takes that action, the content is immediately unlocked.
There is a more clickable culture on Twitter, compared to a platform like Facebook, and Neal thinks that works in Twitter's favor. Understand Twitter's unique characteristics and try to employ them in ads, and Neal thinks you'll be successful.
Listen to the show to hear creative examples of applications for instant unlock cards.
Discovery of the Week
OneTab is a cool app that helps you manage the overload of tabs on your Google Chrome browser. For example, you have a bunch of tabs open and you realize your computer is bogging down. However, you don't want to lose all of those tabs. That's where OneTab comes in.
Install the extension and when you click it, it sends all of your tabs into one tab as a list of clickable links.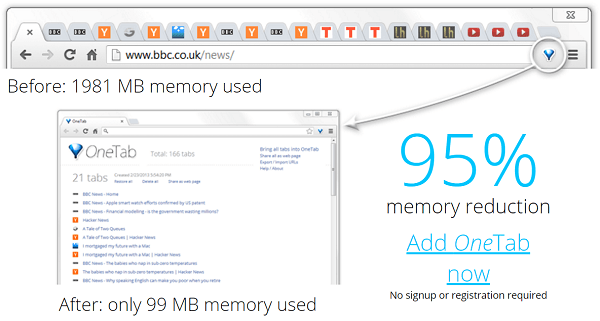 Let's say you have six or seven news sites that you check every morning. Instead of leaving them open in your browser all day long and slowing your computer, you can create a OneTab list and they open in one shot.
Or if you're checking multiple tabs for a project and then get interrupted, you can merge those tabs, put them away, and go back and look at them later. You can focus on what needs to be done in the moment and reload those tabs at any time.
Listen to the show to learn more and let us know how OneTab works for you.
Listen to the show!

Key takeaways mentioned in this episode: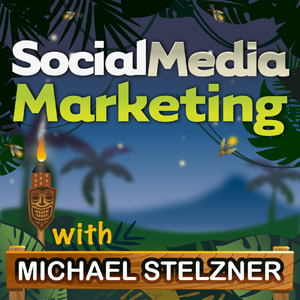 Ways to subscribe to the Social Media Marketing podcast:
What do you think? What are your thoughts on Twitter advertising? Please leave your comments below.