Do you want to use TikTok to grow your following and your business? Are you looking for a strategy that works?
In this article, you'll learn a four-step method for creating TikTok content that will help you achieve your business goals.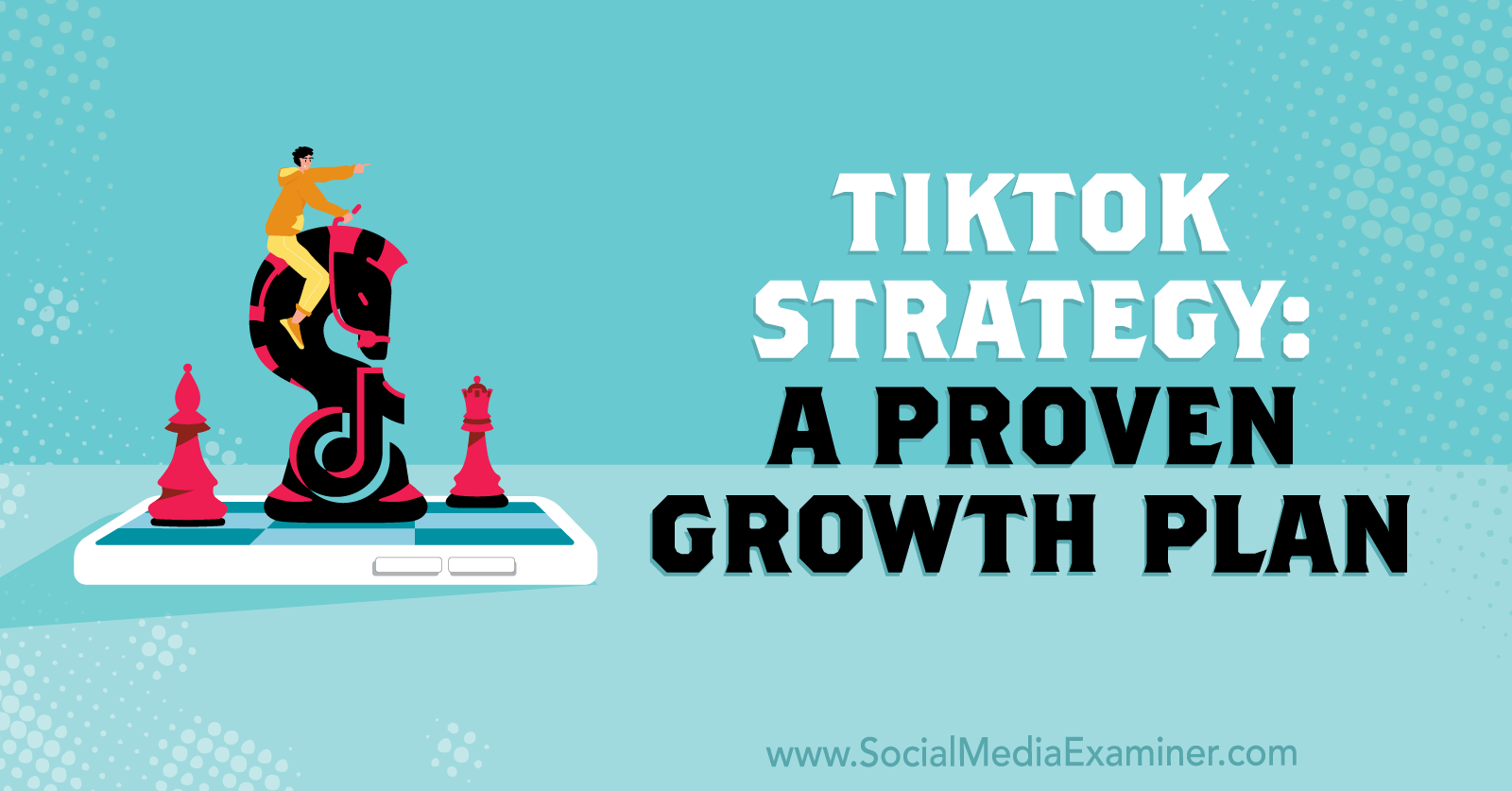 Why TikTok Matters to Marketers
While other social media platforms still perform well for most marketers, TikTok is proving to be an essential piece of any marketing strategy. And it starts with the differences in how the algorithm works for its creators.
Marketers rely on two types of timing when it comes to messaging: evergreen content that lasts a while and time-sensitive content that needs to spread quickly. TikTok allows both. Not only can your video be shared widely and fast, but it can also last in the normal distribution for 3 months or more. On other platforms, you need to pay for that extended evergreen reach.
Additionally, TikTok puts you in front of new audiences you may not otherwise find on another platform. For example, a lot of the members on TikTok are Gen Z, and these members either aren't on other platforms or they neglect those other platforms to stay on TikTok.
As of right now, TikTok is one of the few places where you can almost guarantee to get in front of Gen Z if that's an audience you're targeting. And there's a growing number of Millennials and Gen Xers on TikTok.
This may sound like it would put you out of your element but Millennial and Gen X marketers are being accepted and looked up to on TikTok as standouts in their field. They fit right in, they're relatable, and Gen Z is connecting with them on a deeper level than they can on any other platform.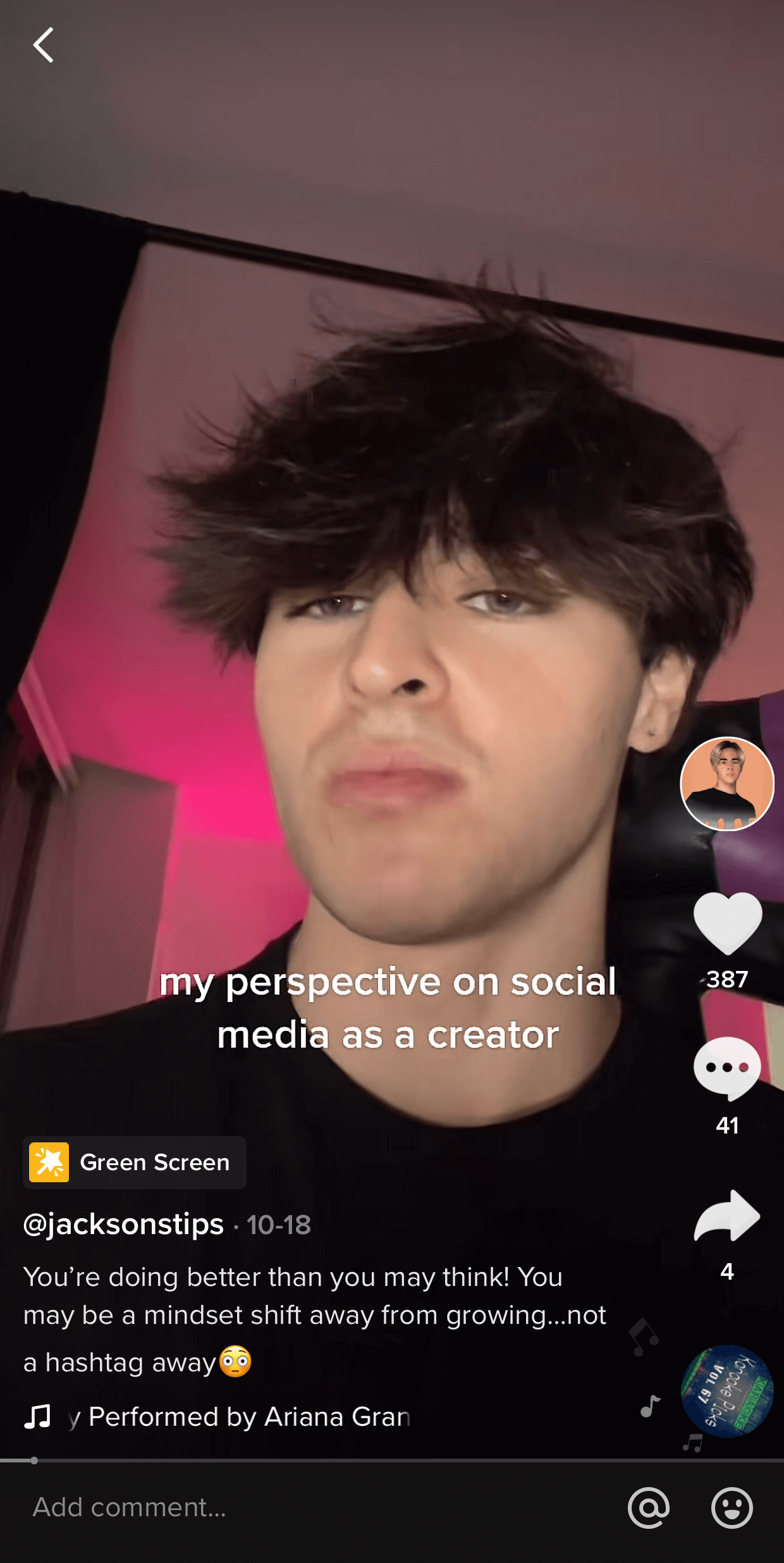 The secret to success for growth on TikTok is a multi-faceted, multi-layered strategy. Even with the understanding that the algorithm is more evergreen than other social platforms, that algorithm still relies on you posting consistently. This means posting TikTok videos at least a few times a week, possibly a couple of times a day or more. As long as you're posting consistently, you can gather data and connect with your audience and TikTok will continue to push out your videos for the next several months.
Here's how to create TikTok content that will help you achieve your goals.
#1: Niche Up to Identify 3 Audiences to Target on TikTok
Obviously, understanding your niche and your target client is very important when it comes to marketing. But when it comes to content, particularly the content you post on TikTok, you should start by actually niching up instead of down.
When you zoom in on your ideal client and the type of content that would get them to convert—to sign up for your offer or purchase your product or services—niche up one step further. This will be your middle audience and quite likely an audience for whom you don't yet have any offers. Although that may change in the future, your content at this point will be a little broader than the content you create for your ideal client who's ready to convert.
And then take it a step further, niche up one more step to an even broader audience—your top audience. This might be content in a related field or more personality-based content that draws in people who are even less likely to convert right away. The idea is to connect and engage with the people in your broader audience until they're ready to learn more, and down the line will be ready to convert and purchase your products or services.
For example, if your audience is a marketing coach or course creator, your middle audience might be a content creator in general and your top audience might be someone looking for a way to channel their passion into a career.
These creative people looking for their passion may never turn into social marketing entrepreneurs so they may never convert and purchase your services. But by creating content they can connect with and relate to, you increase your chances of finding more of your ideal clients and taking advantage of the extreme growth potential of TikTok.
Once you've defined your three audiences, it's time to start experimenting with your actual content strategy.
#2: Follow 4 Relevant TikTok Accounts for Inspiration
Make a list of four creators on TikTok you can model. If you're wondering how to find creators on TikTok to follow, you can use the Discover feed and search for creators by name or a keyword and find hashtags or videos with captions related to those keywords.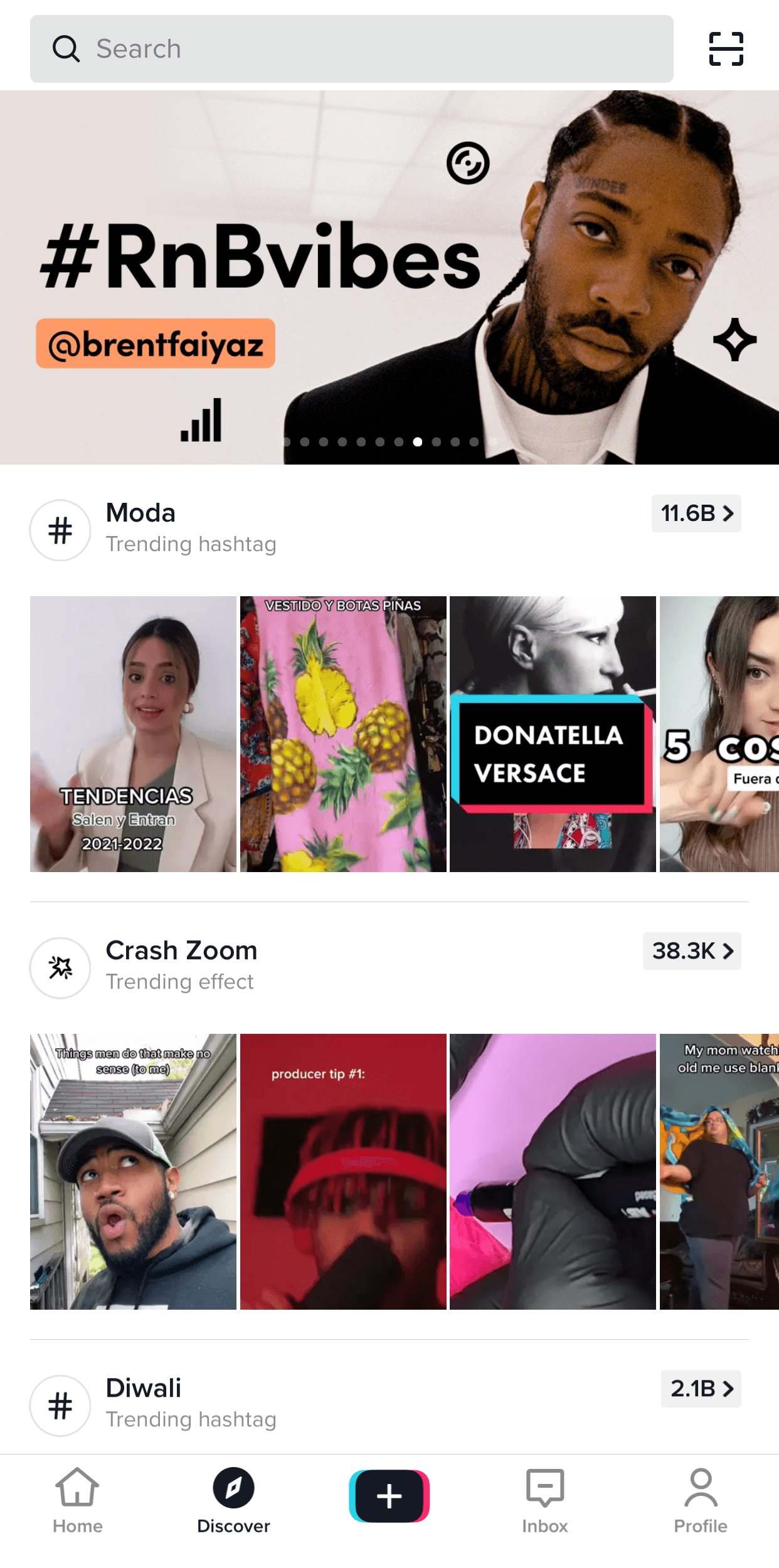 Two of these creators should be within your niche—perhaps they're coaches, marketers, or service providers in your niche. Essentially, they're creating the same topical content you'd be creating. The other two creators can be from related or even broader niches. For example, if you're in the fitness niche, you might want to choose two other fitness coaches and then a dietitian and a motivational creator.
The idea here is to watch their content and dissect it:
Do you enjoy their content?
What format or type of content do you enjoy more—walking and talking, dancing, demonstrations, explanations, or humor?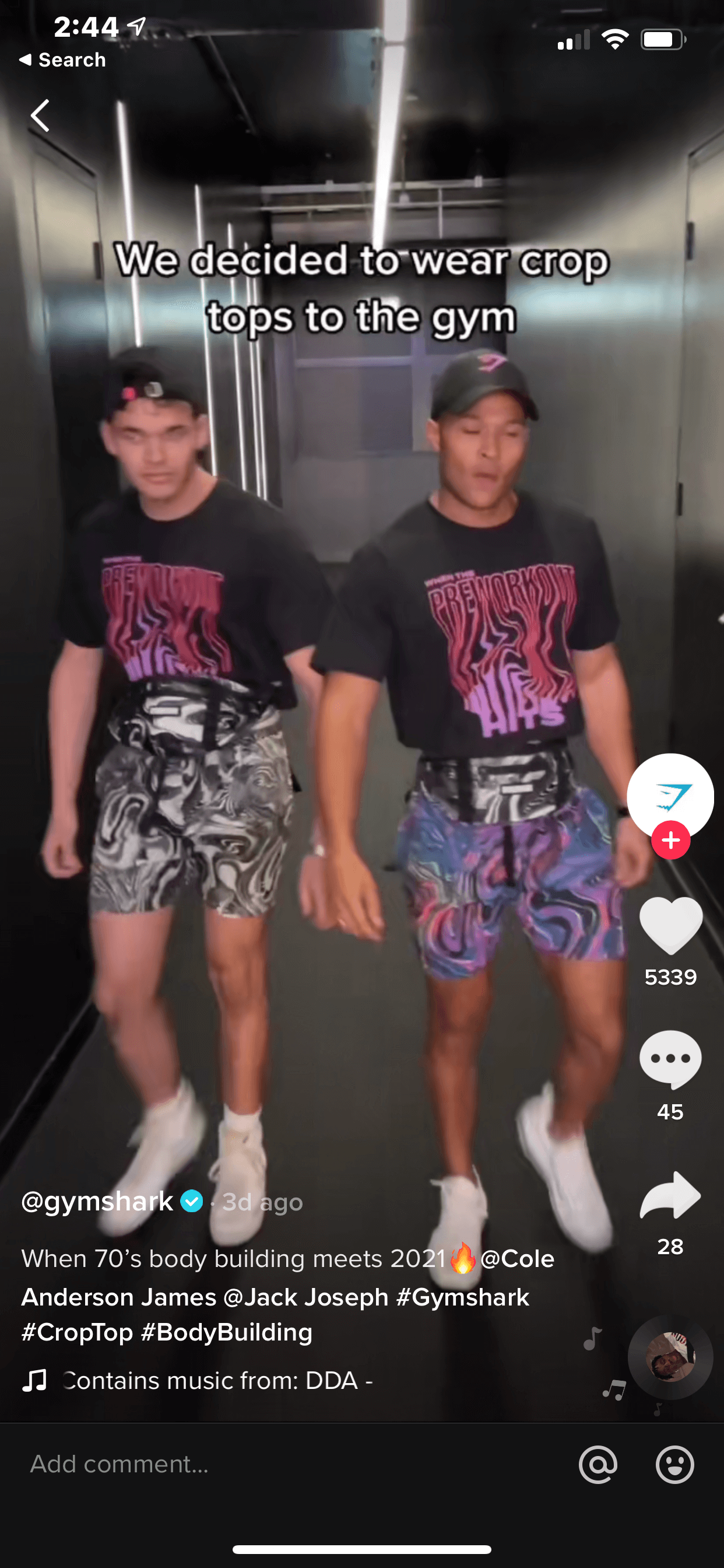 Remember to break from any content you might have been posting on other social media platforms and instead look at the type of content that grabs your attention and keeps you engaged on TikTok. It could be very different. Then think about how you might show up in this space.
#3: Create a Mix of 3 Primary Types of Content
Break your content strategy into three primary forms of content:
Short—content that's 15 seconds or shorter
Long—content that's up to 1 minute; maybe 3 minutes if it fits
Trending—content that ties a particular trend back to you or your point of view
Again, posting consistently on TikTok is one of the most important factors in keeping your videos alive and distributed. This means putting together and posting several new videos a week, possibly two or more videos a day.
As you're recording those videos, not only do you want to record a mix of content geared toward each of the three audiences you defined earlier, but you also want to create a mix of these three primary forms of content. This helps keep your channel growing and your content pushed out to the right people to help stimulate growth.
While you're dissecting the videos from the creators you're modeling, take special note of the elements they include in their TikTok videos:
Is there a particular length that garners more engagement?
How are they using text on-screen?
What's the hook they're using to draw your attention into the video right away?
What's their energy like?
What environment are they filming in?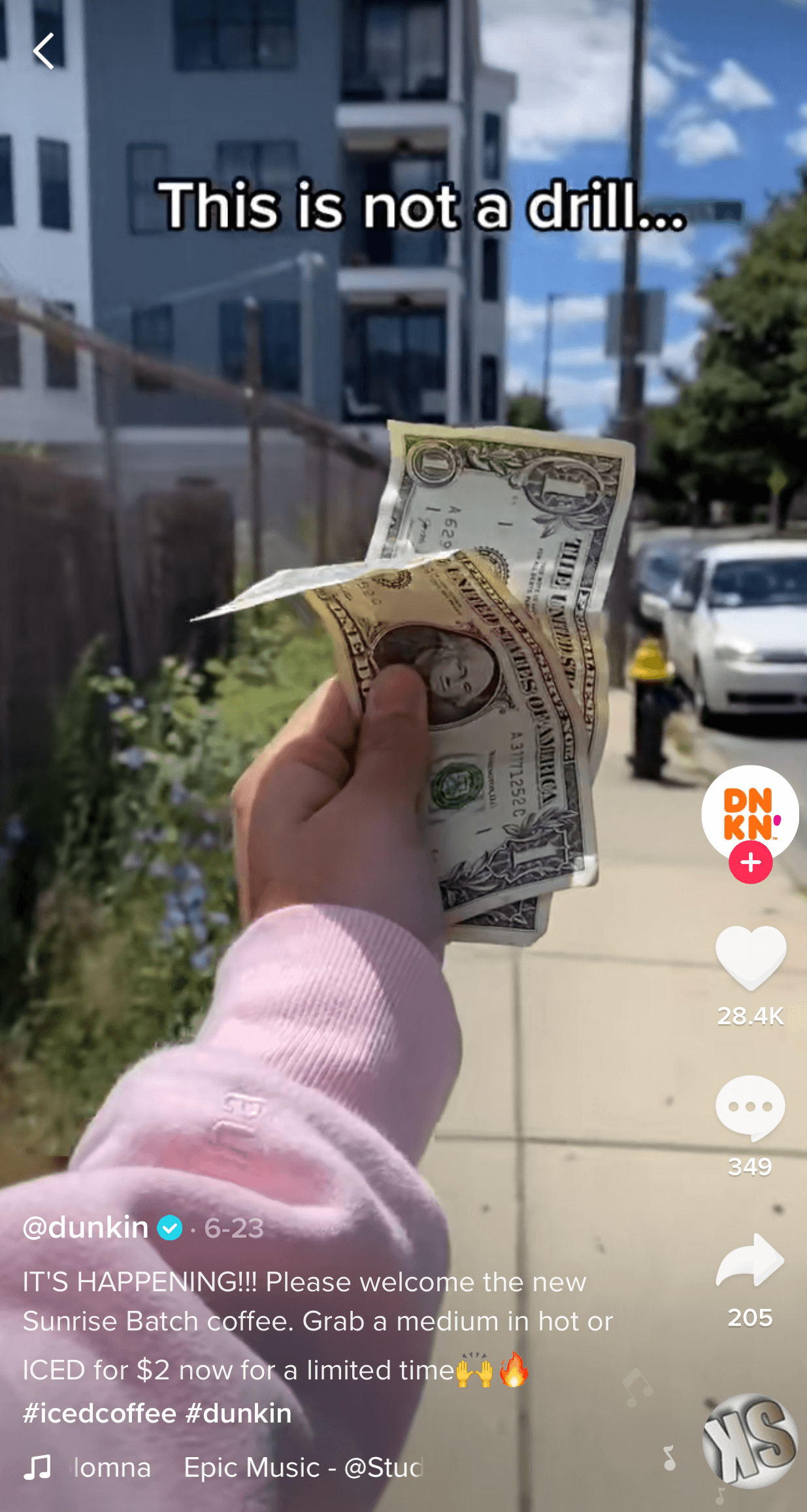 These are all of the factors that go into creating TikTok videos that will resonate and connect with people.
#4: Optimize Your Videos for TikTok
Finally, as you start developing your TikTok content strategy and recording your videos, make sure you optimize those videos for views and growth. Your video's hook is one of the most important elements to add to your TikTok video.
A hook is that first second that grabs a viewer's attention and yanks them into your video by stopping the scroll. There are three main ways to do this:
A synopsis hook in which you explain to the viewer what they can expect from your video
An empathetic hook in which you latch onto an emotional draw from the viewer to pull them in
A curiosity hook in which you might ask a question that piques their interest and makes them want to know more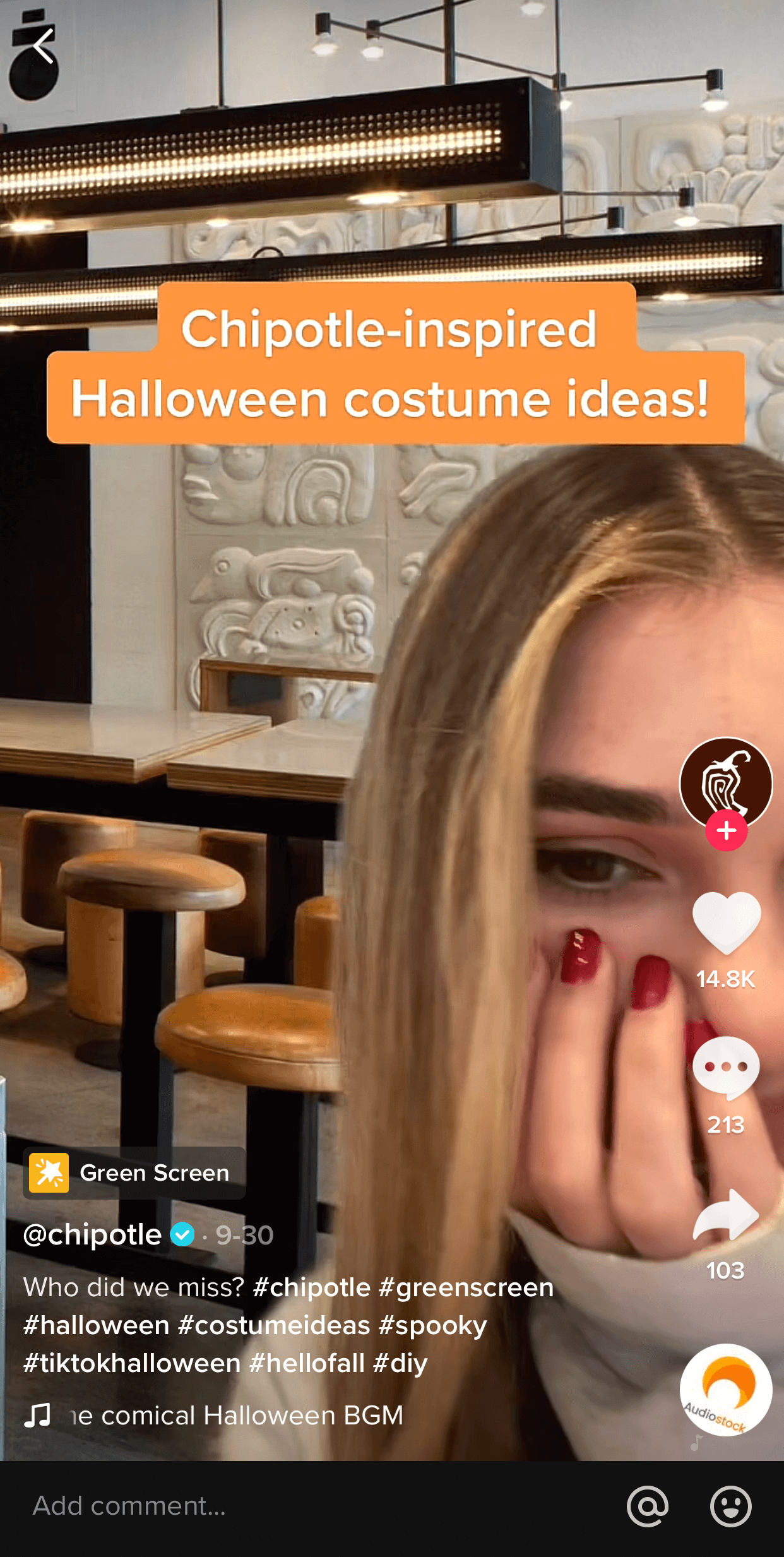 When it comes to choosing the topics of your videos and content, remember that stories connect us with other people. Behind-the-scenes stories, sharing success stories and client wins that you can connect back to your business, even the story behind the product or service you're trying to sell will all help your audience connect with you and your product.
Use TikTok Hashtags Sparingly
Like other social media platforms, TikTok uses hashtags as a way to classify and index videos from creators so they can be found later. However, there's still a strategy to be employed when it comes to those hashtags.
First, it's important to understand that any hashtags you use on your video are going to be shown on the screen with your video, which cuts into your video's real estate on the screen. So you want to be discerning about which hashtags and how many you use. You don't typically need more than 3-5 hashtags.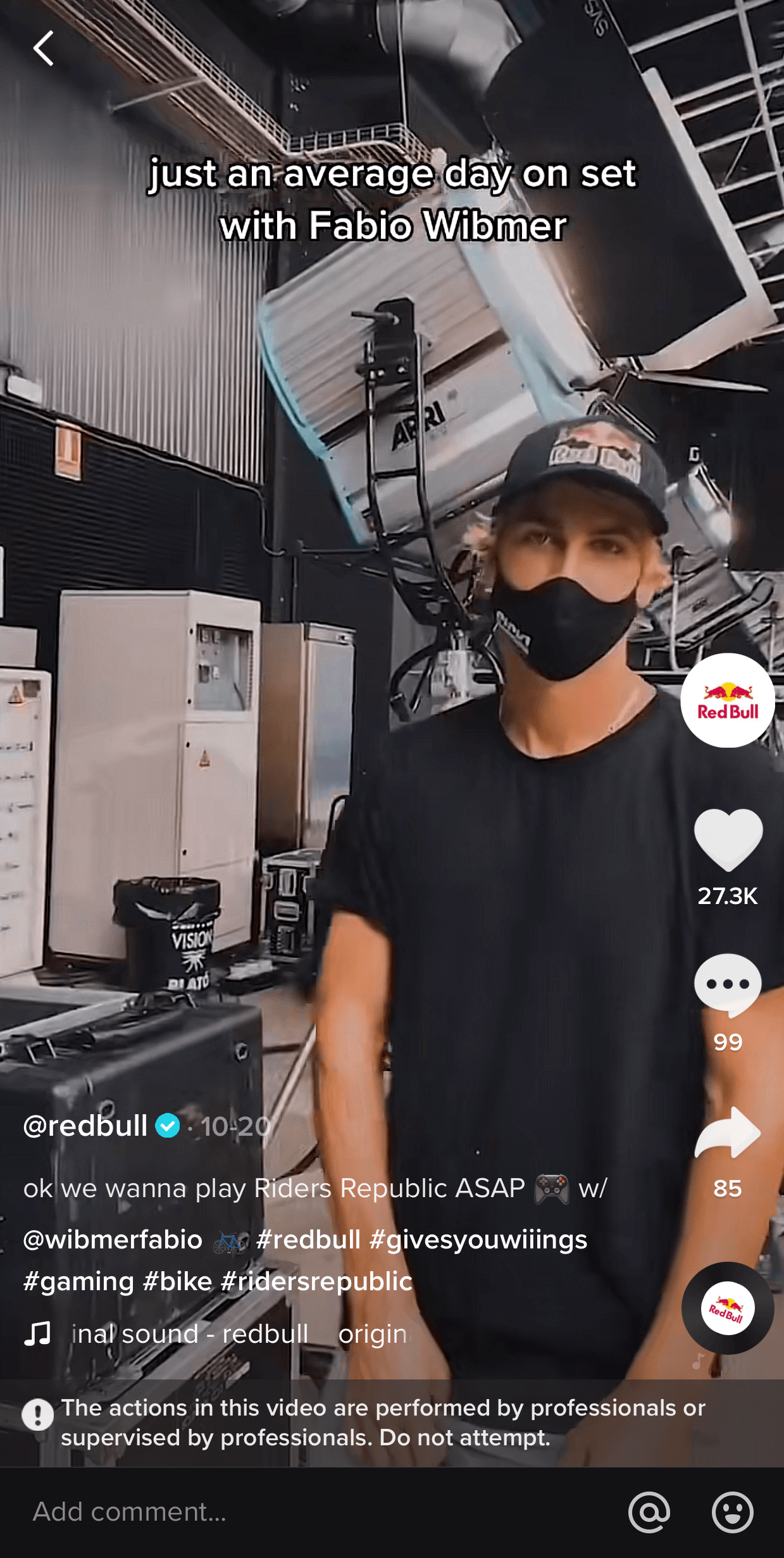 You also want to avoid using any of the generic hashtags that have nothing to do with your video. Hashtags like #viral or #fyp or #foryou do very little to get your video found.
Because of the way the TikTok algorithm works and its accuracy, keep in mind that your video can and will be seen even without hashtags. Hashtags have very little influence over the distribution and reach of your TikTok videos and are really more useful in terms of classifying your videos and making them searchable for people who are looking for your content.
Write Relatable but Succinct Captions
One final piece to your TikTok video is the caption. The hashtags you use on your TikTok video are included in your caption; they don't get moved to the comments and can't be separated through line breaks from the rest of your caption. Captions are indexed for the TikTok Discovery feed so creating relatable, searchable captions can help your TikTok video get found after the fact.
These captions can also drive engagement on your TikTok video. And, just as with hashtags, the longer your caption is, the more real estate on the screen it takes up. So it's very important to write your captions to be as succinct and relatable as possible so you can get your point across and drive the growth that you're after.
Other Notes From This Episode