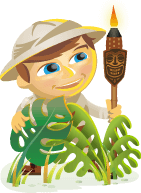 Are you looking for a better way to manage your social activities?
Are you wondering what tools can help your social media marketing?
To discover free or low-cost tools to simplify your social media marketing, I interview Ian Cleary for this episode of the Social Media Marketing podcast.
More About This Show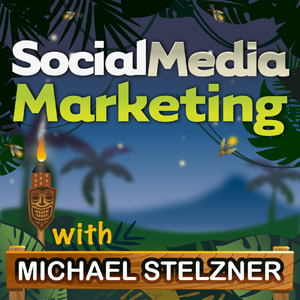 The Social Media Marketing podcast is a show from Social Media Examiner.
It's designed to help busy marketers and business owners discover what works with social media marketing.
The show format is on-demand talk radio (also known as podcasting).
In this episode, I interview Ian Cleary, the founder of Razor Social—a blog dedicated to social media tools. He's also the social media tools writer for Social Media Examiner.
Ian shares why as a marketer you should look beyond Google Analytics and Facebook Insights data.
You'll learn the services available to keep up to date with relevant content and the tools to use to monitor your overall activities across all social channels.
Share your feedback, read the show notes and get the links mentioned in this episode below!
Listen Now
Where to subscribe: Apple Podcast | Google Podcasts | Spotify | RSS
Here are some of the things you'll discover in this show:
Social Media Tools
How did you become interested in social media tools?
Ian explains how his history working for software companies and his very strong technology background led him to social media.
When he started to look at all of the key influencers around social media, he soon realized the social media tools niche was perfect because nobody owned that space.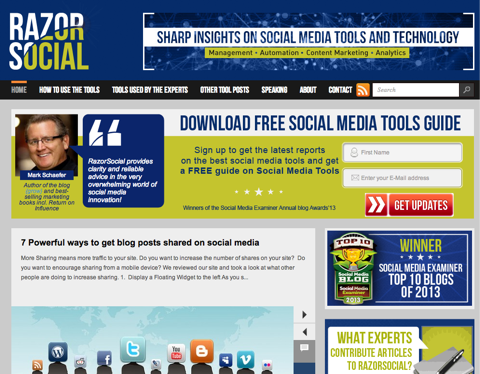 Listen to the show to hear how Ian is amazed by the number of tools in development.
Why you should look beyond Google Analytics and Facebook Insights data
Ian states that although Google Analytics is useful, it doesn't track things such as what's happening on social media related to Twitter or LinkedIn. And the Facebook analytics tool is a little too complicated for many people.
One free tool that Ian recommends is LikeAlyzer, which is a very simple Facebook analytics tool.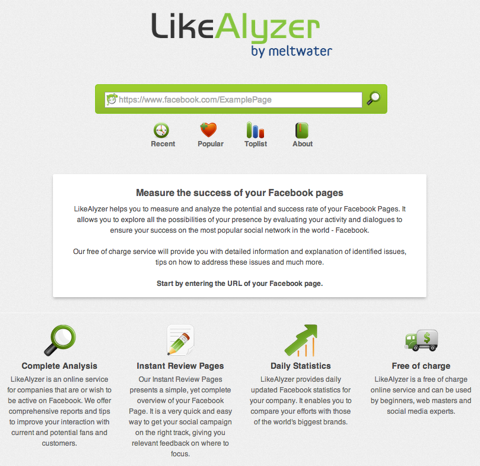 It evaluates your Facebook Page and will give you a score out of 100. You'll then receive some basic recommendations on what to improve.
Listen to the show to find out what other amazing recommendations it will reveal.
Tools to help marketers keep up with news and content they may want to share
Ian explains why there is a lot of activity in this area. The two tools that Ian likes to use on a day-to-day basis are Feedly and Scoop.it.
Feedly is a website that allows you to read a selection of posts from any blogs you subscribe to. When you log in, you will see the latest posts. It has a really nice user interface.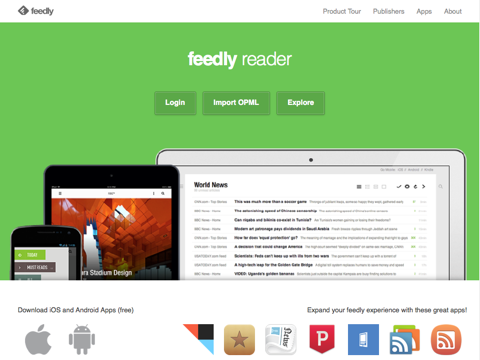 You can access the content through the web and your mobile device. It also integrates with Buffer app. You'll discover how this can help you with your social media workflow.
Another advantage of Feedly is you can group the sites you subscribe to. You'll hear Ian explain the benefits of this and how he groups his.
The integration of Feedly and Buffer saves marketers a lot of time.
Another tool to help you discover content is Scoop.it. You can follow people on Scoop.it to find relevant content. You can then add this content to one of your boards.
It's not only a great way to find content, but also for others to help create it for you.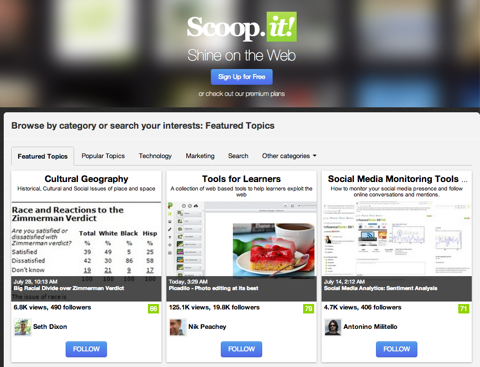 Scoop.it is similar to Feedly in terms of the collection of content, except it's based around people who pick the content for you. You'll discover how to find the right people to follow and the most popular boards around your niche.
Ian shares what replacement he uses for Digg and why it's a good source of content.
Ian uses a tool within Facebook called Post Planner. It shows you trending content and what's been shared the most. You can then select content and add it to your Facebook Page.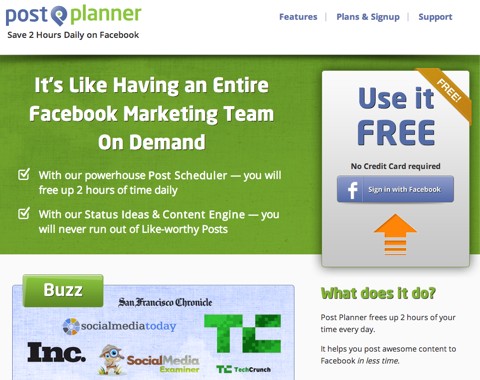 Listen to the show to hear about how LinkedIn has invited authorities to blog on their website.
What free or paid tools would you recommend to help marketers get a good feel for their overall social activities across all channels?
One of the tools that Ian uses is Mention.net. There is a free section and a paid section. Ian advises you to start off with the free section. Mention.net monitors the mentions of keywords across the web, which could be your brand name or product name.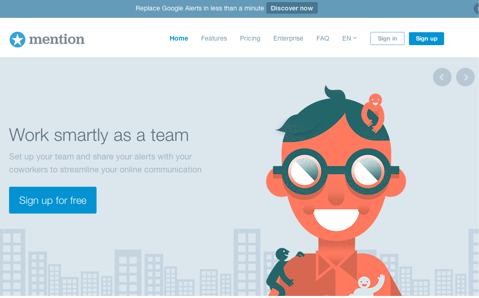 It picks up mentions in blog posts, forums, Twitter and Facebook. When you go into this tool, you can see when someone mentioned your brand within a Facebook Page or blog. You can also get email alerts.
It's a really powerful tool to have and essential for a marketer to be able to track what's going on.
You'll learn about what's included for free and when you might need to upgrade.
Ian shares how he uses Mention.net for his business and how it helps with the interaction of people who talk about your product.
You'll discover the difference between Mention.net and Google Alerts and why you'll have to replace your Google Alerts with something else.
You can replace Google Alerts with Talkwalker Alerts. It's free, but it doesn't do Facebook or Twitter alerts.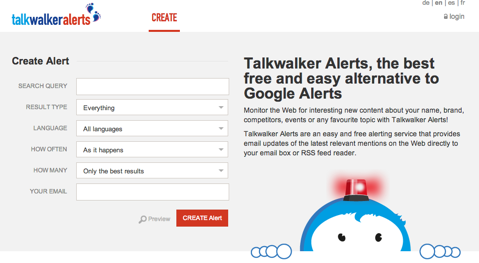 Tools that support sentiment analysis can be quite expensive.  You'll hear about the social media management tool Viralheat that is not that expensive but it supports sentiment analysis.
Ian believes that although people don't want to have a dozen tools on their desktop, at present they have no choice. However, there's a tool to watch called SumAll which aims to bring all of the analytics under one platform.
Listen to the show to find out about how tools are being brought together and why there are going to be more and more acquisitions.
Tips on how to make better use of Google Analytics 
Ian says that Google Analytics is brilliant and sometimes we forget how good it is. You need to set up goals and spend time with it. If you don't have any goals within Google Analytics, you're missing out.
For example, you could set up a goal to track when someone signs up to your email database through your website or when someone signs up for a trial of your product.
With Google Analytics, you can break it down further when you want to find out how many people came to your site and how many converted. Google Analytics shows you how many conversions came from Twitter, Facebook and LinkedIn.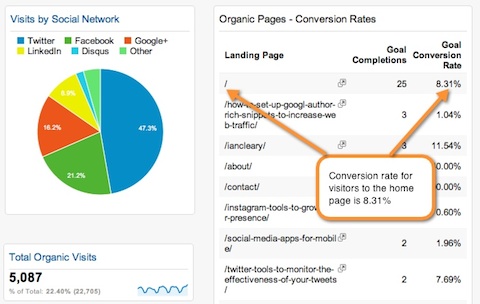 It's a great way to learn which is the most beneficial piece of social activity and what platform you should work on.
You'll hear how we do this at Social Media Examiner and what social platform outperformed the others. It's definitely worth a look, as traffic sources alone aren't sufficient.
There's a lot of data in Google Analytics and it can sometimes be too much. Ian recommends building custom dashboards to pick out the most interesting pieces of information relevant to your business.
There are sites online that have dashboards already created, that you can just add to your own analytics.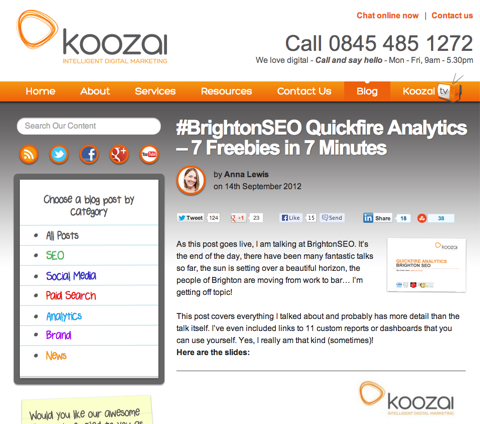 Listen to the show to hear why Ian is more interested in conversion than traffic and you'll find out what's one of the highest conversion rates for him.
Discovery of the Week
I recently discovered a cool widget by Twitter called the Search Widget.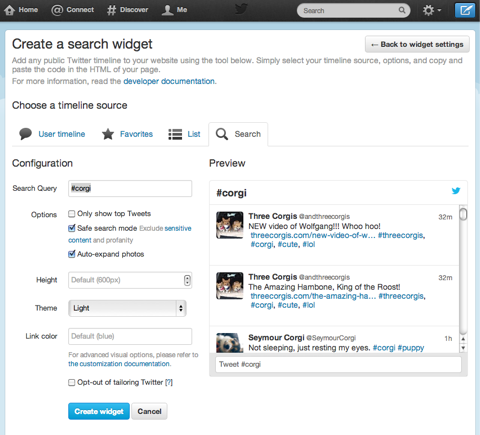 It allows you to put in a search query; for example, a hashtag, keyword or even Twitter ID. These tweets will show up in a little box that you can then embed just about anywhere on the page.
If you decide to use this plugin, make sure you check Opt-out of tailoring Twitter. When you check this box, it will make sure that you don't see Twitter ads or irrelevant content inside this Twitter stream.
You'll discover how we use it at Social Media Examiner and why it's great for social proof.
Listen to the show to learn more and let us know how this works for you.
This Week's Social Media Question
This week's callers both ask questions related to the launch of a new product or service.
John, who's the founder of a new website called CurbsideMe (a survey tool for doctors) asks, "I've noticed that you have a fan base of thousands of listeners and followers, to which you begin your broadcast or launch efforts. What advice would you give to people like myself or others who only have an audience in the 100s through friends, colleagues or some other contacts about launching on a smaller scale for us to get to the point that you are at?"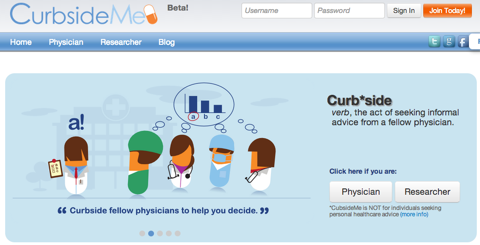 Courtney Miller, the host of a brand-new podcast called The Hollywood Dance Career Show, asks, "I'm launching a brand-new website, podcast, Facebook Page, Twitter account and YouTube channel. Right now none of it exists. I currently have about 5,000 people who are on my personal Facebook Page. So in keeping with the theme of launching, I'm trying to figure out the right steps."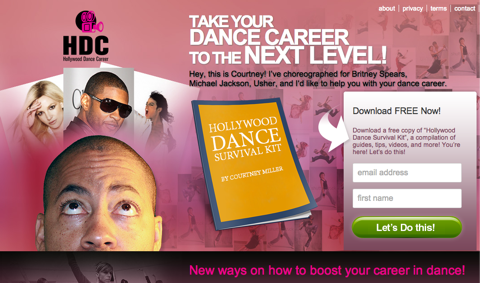 If you want to know how to get a following and how you can become successful, I will introduce you to a quick concept called the Elevation Principle. It's very simple.
Great Content + Other People – Marketing Messages = Growth
The core of the strategy is to have good content.
In your case, Courtney, you have a podcast coming out that will be driven by a blog. John, you should start a blog. Both of you create content that is educational and addresses the interests of your ideal audience. It will be a great step in the right direction.
Start to share great content with your friends, peers and colleagues and ask them for their thoughts and opinions. You can also ask if they know of anybody who might be interested as well.
You'll also learn how to make the right connections and discover different ways to build relationships.
When people visit your blog, make sure you have the Facebook and Twitter widgets there, so people can just go ahead and click a button and become a fan or follower. You also want to have an email opt-in list.
Take a look at My Kids' Adventures to see what we've done. You can get a free chapter of my book Launch, which talks about the Elevation Principle in detail.
Call in and leave your social media–related questions for us and we may include them in a future show.
Listen to the show to learn more and let us know how this works for you.
Other Show Mentions
Social Media Success Summit 2013
Social Media Success Summit 2013 is a special online conference designed to help you master social media marketing (brought to you by Social Media Examiner).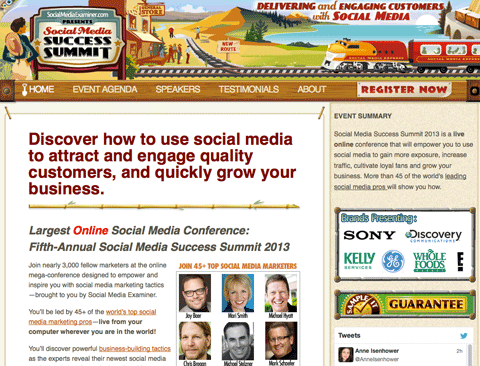 Forty-five of the world's leading social media pros will show you how. Instructors include Jay Baer (author, Youtility), Chris Brogan (co-author, Impact Equation), Mari Smith (co-author, Facebook Marketing), Michael Stelzner (founder, Social Media Examiner), Mark Schaefer (author, Return on Influence), Jesse Stay (author, Google+ for Dummies), Amy Porterfield (co-author, Facebook Marketing All-in-One for Dummies) and experts from General Electric, Sony, E! Online, Kelly Services and Discovery Channel–just to mention a few. Fully online. Click here to learn more.
Key takeaways mentioned in this episode:
Ways to subscribe to the Social Media Marketing podcast:

What do you think? What are your thoughts on these social media tools? Please leave your comments below.