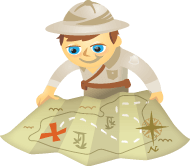 Do you have a social media plan for the holidays?
Are you looking for ideas to improve your social media marketing over the holiday season?
Whether you sell a product or service, social media can help you engage with holiday shoppers and generate more sales.
In this article I'll share resources for building a social media campaign this holiday season.
Why Social Media for the Holidays?
Chances are high your audience will be on social media during the holidays.
In addition, a recent MarketLive survey shows social media will influence half of holiday shoppers this season.
According to the survey, customers take part in several social activities when they shop online. They review products, look for gift ideas on Pinterest, seek product referrals from friends and more. The incentive campaigns that influence purchases by these customers range from free shipping and exclusive discounts to loyalty points and deals.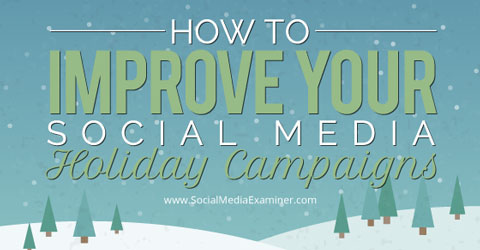 Now that you know social channels will play a substantial role in holiday shopping this year, the key is to figure out how to create a social media campaign that works for you and your brand.
If you're feeling behind the eight ball, we've rounded up some articles to help you get the most out of your social media marketing during the holidays.
Analyze and Strategize
Every successful social media campaign is built on solid planning. If you're not sure where to start, the tips in these articles can put you on the right track.
How to Prepare Your Holiday Advertising for Social Media: The first step in planning any social media campaign is to look at the response to campaigns you've run before. In this Nanigans article, Laurie Bloom says, "Trying to reinvent the wheel in the middle of the busiest season for ecommerce is unnecessary." Bloom believes that, "using a tried-and-true approach, tailored for the holiday season, is the safest bet." She gives you five questions to answer about your past campaigns.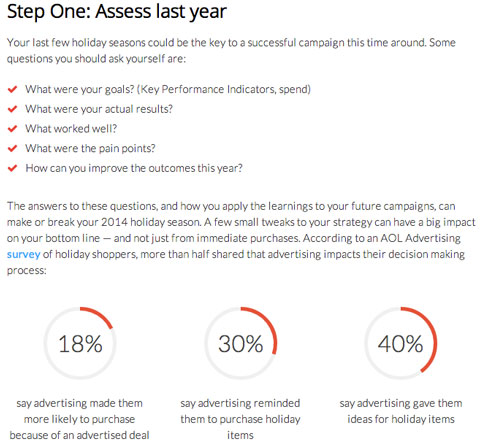 4 Smart Social Investments for the Holiday Season: On SmartBlogs, Mairead Ridge shares insights from OfferPop's Holiday Social Marketing Trends infographic to help you determine where and how to reach customers. Mairead says that, "Holiday marketing efforts should include an investment in the power of social media to increase commerce and strengthen brand reach." Key takeaways include data that supports socializing commerce, investing in Instagram and tapping into user-generated content.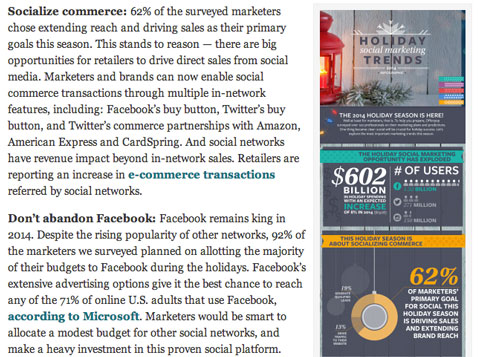 4 Questions to Ask When Planning Your Social Media Holiday Campaign: On Ignite Social Media, Vanessa Williams shares four questions to help you strategize on how best to invest your social efforts. Whether you use some or all of these data points, it's information you can use to home in on what you need to do to reach your desired audience.
Choose Your Tactics and Execute
Once armed with insights from previous campaigns and data from customer surveys, you can create campaigns that show the integrity of your brand and speak to your customers. Don't forget to infuse some holiday cheer!
7 Ways to Drive More Holiday Sales From Social Media: Among other tips in this article, Splashscore reminds you to brand your social media with a holiday theme, incorporate holiday hashtags and create a contest in the spirit of the season. Other tactics include using time-limited offers to create a sense of urgency while inspiring customers to visit your page at certain times.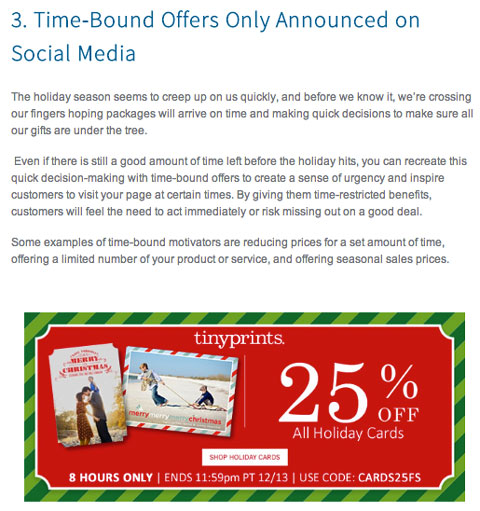 10 Social Media Marketing Tips and Ideas for the Holiday Season: This Business 2 Community article by Kelly Shepsko shares standard tactics such as strategize early, run a paid ad campaign and give customers a behind-the-scenes look. A few other suggestions are to support a charitable cause, encourage your followers to share their own holiday stories and add holiday tips and tricks into your social marketing mix.
It's Not Too Late
There's still time to start a social media campaign for the holidays. Whether you do a few simple things to "dress up" your brand for the holidays or commit to a full-on campaign, you have plenty of options.
Just look at your goals, your best platforms and your company. Then create unique and fun ways to get your brand and your audience into the holiday spirit. Remember to track your efforts so you can learn what to do and what not to do next year.
What do you think? What's your favorite current seasonal campaign? Have you done holiday campaigns for yourself or your clients? What platforms have you found most effective? What advice do you have for others? We'd love to hear about your experience in the comments below.