Promoting Social Media Marketing World
Thinking of supporting the largest gathering of social media marketers in the world?
Here's why this event offers a unique promotional opportunity: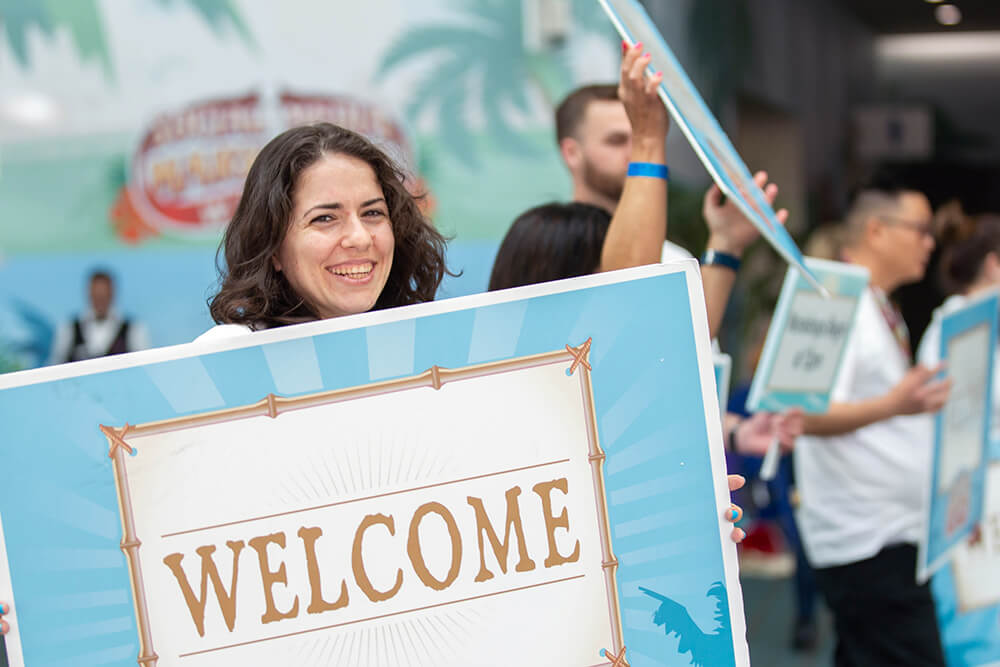 #1: People are very passionate about Social Media Marketing World. Where else do you hear people like Julie Lowe say "I will BEG my boss to send me back next year!"
#2: People trust Social Media Examiner. The event's parent company—Social Media Examiner—is a trusted resource and well respected by more than 12 million people each year.
#3: Dedication to constant improvement. Most events simply copy and paste the same template. Not this one. Each year the event adds major enhancements to improve the experience and content.
Here's what some of the world's top social experts have to say about this event:

Click play to hear what people say about our event.
In summary, this is an event you can get behind.
Scroll down for important links.
div
Who attends?
If you have the following types of people in your audience, you're a great fit.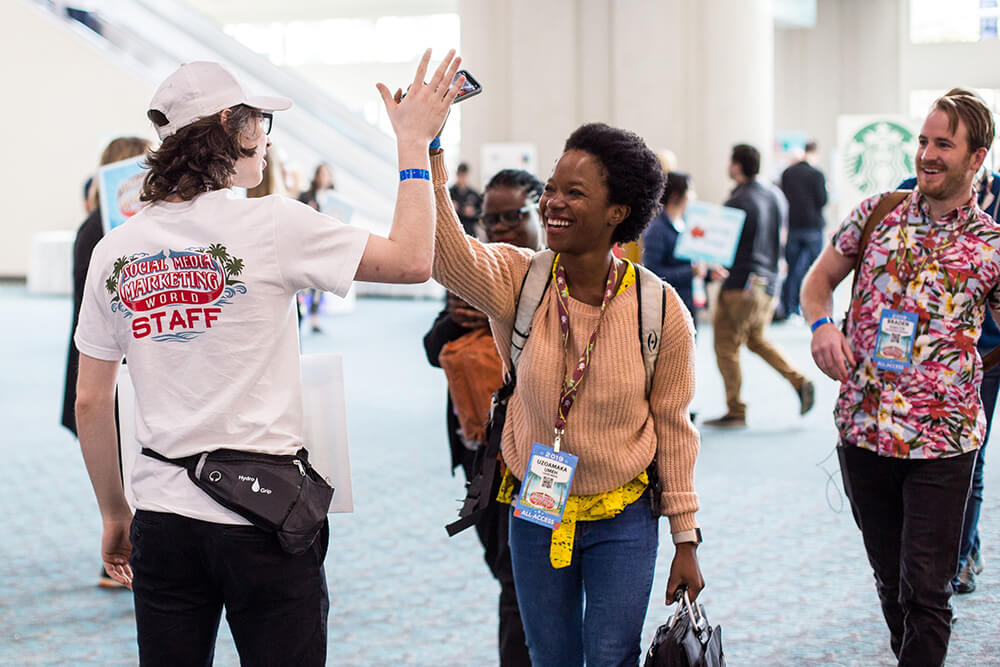 The experienced social media marketer: This is the person whose job is to manage social media marketing and has been doing it for years, but is struggling to keep up with the ever-changing nature of social media.
Most attendees work for businesses with fewer than 100 employees. There are plenty of big businesses attending as well. For example, marketers have attended from Amazon, AT&T, Best Buy, Bose, CBS, Caterpillar, Cisco, IBM, Nissan, Marriott, Microsoft, and Warner Brothers.
div
Why do they attend?
There are many reasons people attend Social Media Marketing World, but these are the main ones: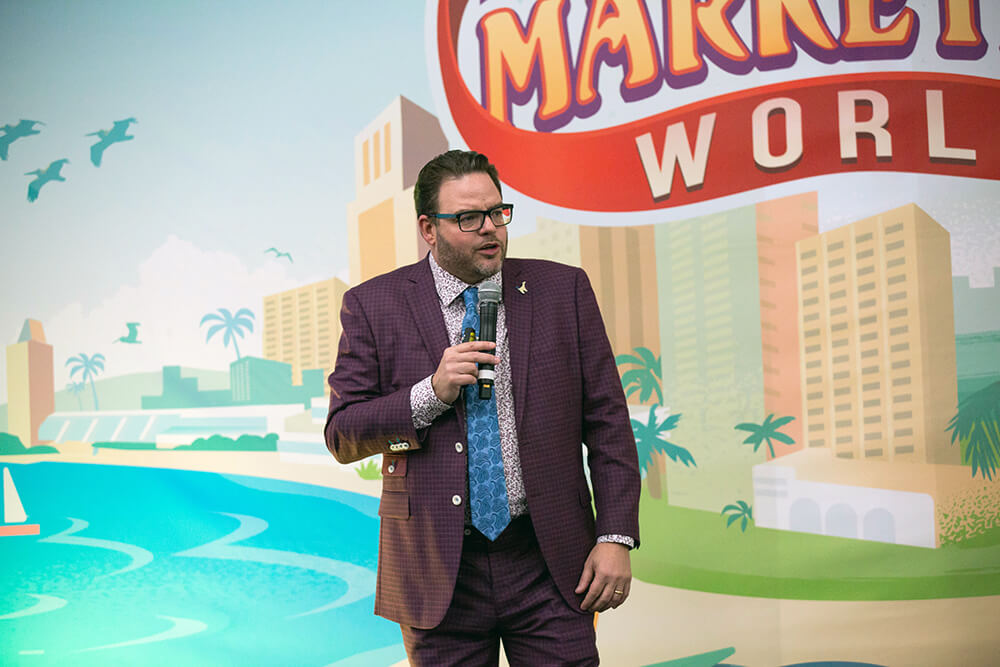 #1: Discover world-class content from the top industry pros: Marketers take in 120+ practical, action-oriented social media marketing and creator training sessions from the world's leading experts—all in beautiful San Diego, California.
They come to learn from the social pros they've looked up to for years. Social Media Marketing World is the planet's largest gathering of social media thought leaders. We encourage all of our speakers to make themselves accessible.
#2: Networking unlike anything they've experienced: Marketers love connecting face-to-face with thousands of people just like them—as they share stories, gather ideas, and build relationships that last for years.
Also, we uniquely bring together marketers and creators. We make connecting easy by building in extensive networking opportunities.
#3: Fun, San Diego style: All-Access attendees have a blast at our parties. Plus, they enjoy magnificent views of San Diego Bay from our waterfront conference venue.
div
Important links
Below you will find links for joining our affiliate program, for logging into our affiliate portal, and for access to promotional resources.
Click here for details on our affiliate program and login details
If you need visuals and other marketing support, this link is for you:
Click here for videos, photos, & images
div