Networking and parties like no other event…
This is the event where you'll make priceless professional connections. Keep reading to discover why our networking and parties are world-class.
"I loved everything but I was so surprised at how much I got out of things that happened outside the sessions – the networking and amazing people I met were incredible," said attendee Darnelle O'Brien.
We designed this event to enable you to connect with the people you care about in a way that's simply not possible online.
Now this is networking!
You're provided many opportunities to get to know the people you connect with via social networks—up close and personal. No need to skip presentations to network; we built these breaks into the schedule.
"I've already made some good connections with brands, businesses, and creators that I want to facilitate even more," said Shaun McBride (aka Shonduras).
Participate in pre-event networking
We work hard to make sure you make connections with people before you even arrive in San Diego. In the months leading up to the event, we'll make networking easy via:
Private Networking Groups:You'll gain access to our exclusive private networking groups where you can begin making connections with Social Media Marketing World attendees who share your interests. Some of those groups include analytics, connections corner, Facebook, Facebook Ads, Instagram, content creation, social strategy, and first-time attendees.
Pre-event Live Online Meetups: Our Networking Ambassadors will help you maximize your experience at our event with online meetups and tips for in-person networking.
"The way you used tools to get people connected ahead of time absolutely made the difference in making this a far superior event," said Mark Meyers.
Amazing on-location networking
We provide the most comprehensive in-person networking you will ever experience.
Here's how we do it:
Networking Plaza: Want a place to sit and talk? Thinking about doing some video interviews? Our Networking Plaza is a large centrally located space where you can do some serious networking—on your schedule.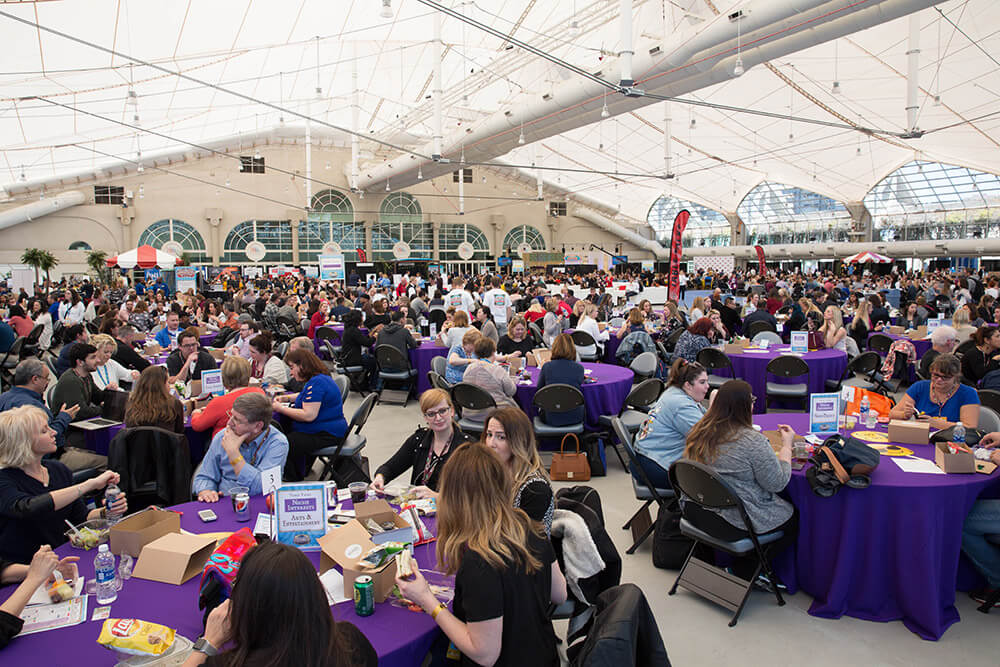 Table Talks: We provide dedicated tables for you to meet for lunch and talk about topics of interest.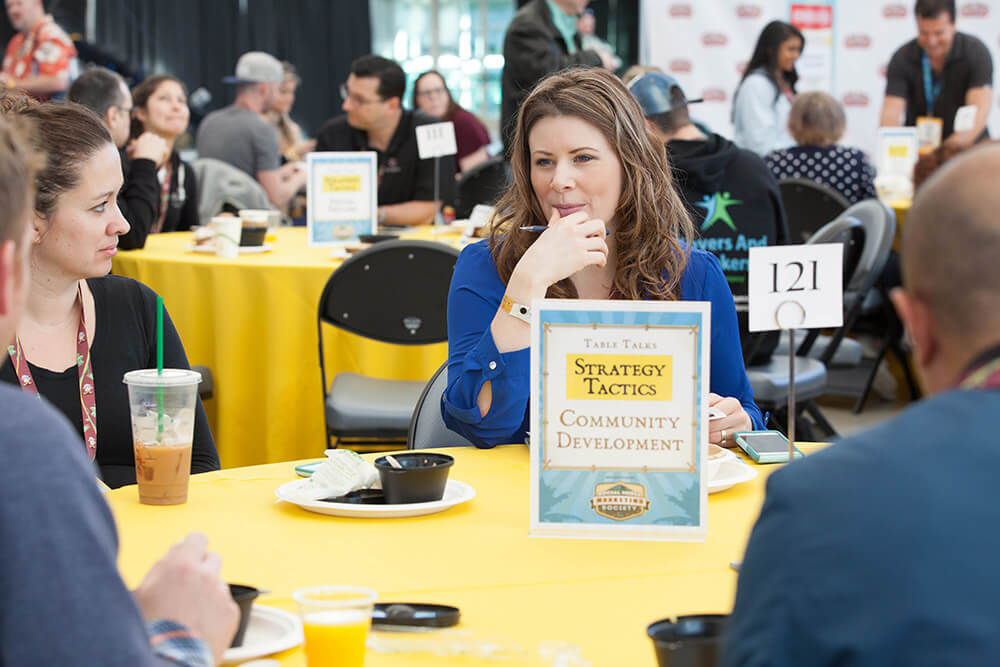 "I personally thought that the table talks were genius. So easy to find people who are invested in the same interests. Networking goldmine," said Rebecca Moore.
Networking Ambassadors: We have dedicated staff to help you make the connections you want to make!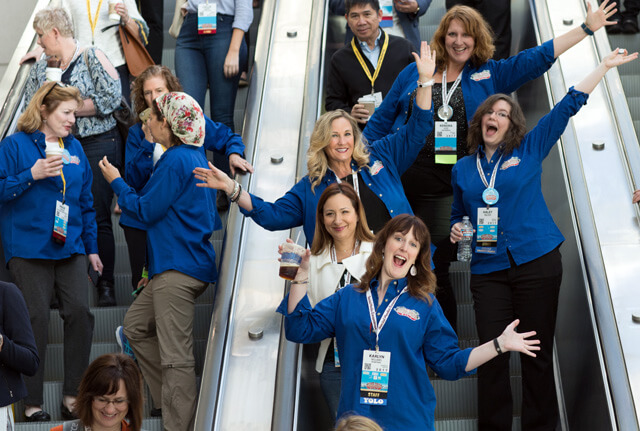 "One of the things that differentiates this conference from virtually every conference—and I get to visit conferences all over the world—is the very, very specific attention to networking," said Lee Odden.
Networking Power Walks, Runs, and Yoga: Join the early-risers for a morning stroll, run or yoga class while you make new connections.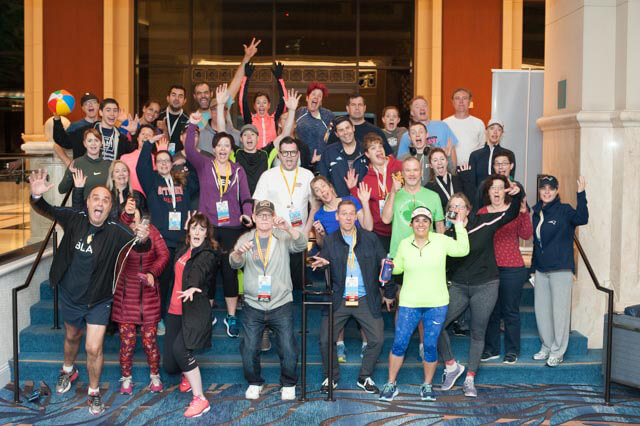 "The networking is probably the best you will ever experience at any conference. It's one of the things that makes Social Media Marketing World truly special," said Donna Moritz.
But wait, there's more:
Opening-Night Networking Party: USS Midway Aircraft Carrier
Exclusively for All-Access Tickets! Kick off Social Media Marketing World 2019 in style with an exclusive event aboard a Naval aircraft carrier—the USS Midway—the world's largest ship until 1955!
On March 20th, 2019, you'll network with the top social media pros surrounded by warplanes.
Enjoy a once-in-a-lifetime networking opportunity as you experience giant hangar bays, view San Diego from the 4-acre flight deck, fly flight simulators and explore this massive ship.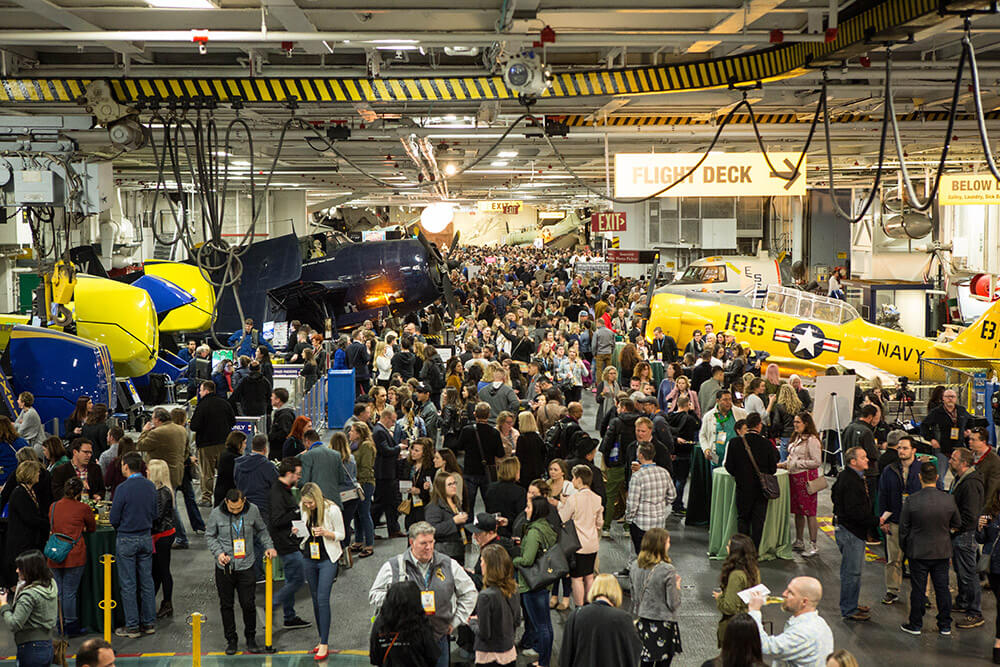 Enjoy food, warplanes and conversation at our opening-night networking party.
This party is designed for networking. The moment you enter the ship, you'll be handed our Networking Bingo card, which makes it very easy for you to quickly meet other people.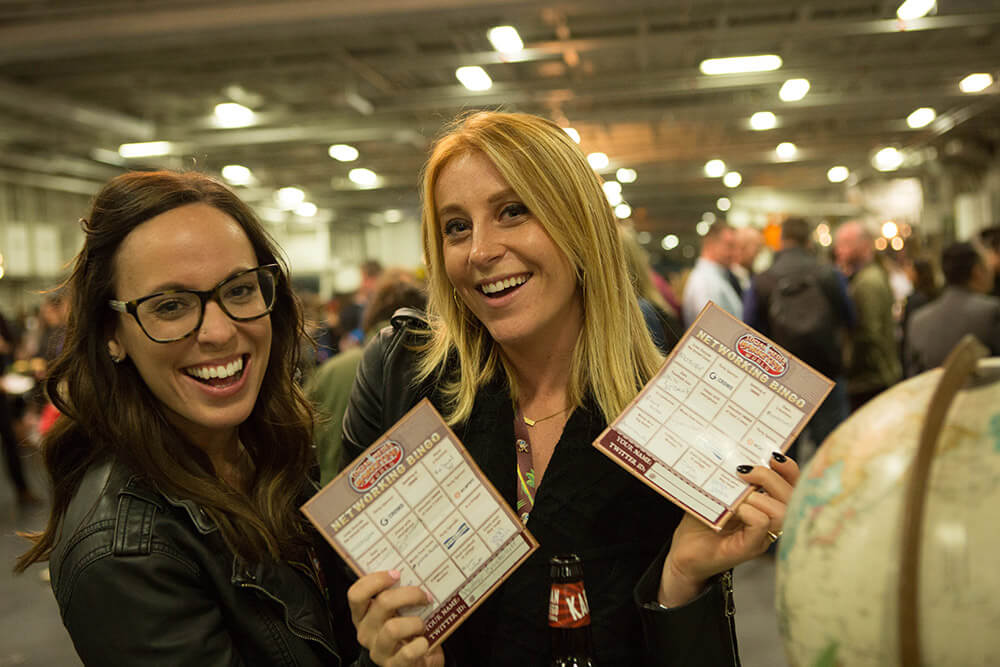 In addition to food and live music, you can also take part in flight simulators and be toured into the belly of the aircraft carrier by retired military personnel.
It's a short walk from the event venue (and we'll provide shuttles) to the USS Midway where you'll join thousands of your peers for an unforgettable experience. (Included with your All-Access Social Media Marketing World registration.)
Second Night Networking Party: Welcome to the Jungle
Exclusively for All-Access Tickets! Take a walk on the wild side and explore the social media jungle at our second-night networking event at Social Media Marketing World 2019.
Meet your fellow marketing explorers as you enjoy the sights and sounds of the jungle (no bug spray needed).
Grab a mic and sing along with our live band social karaoke or bring your camera for a social media safari–where speakers and attendees are the game.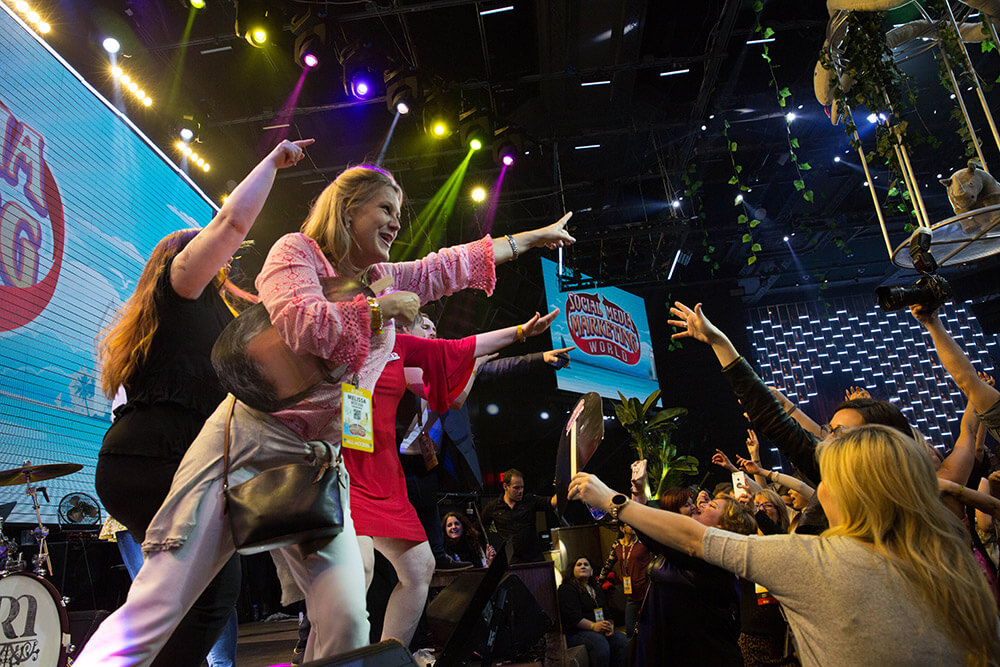 Looking for an oasis? Don't miss this hidden gem: Explore deep into the jungle to find our hidden grotto.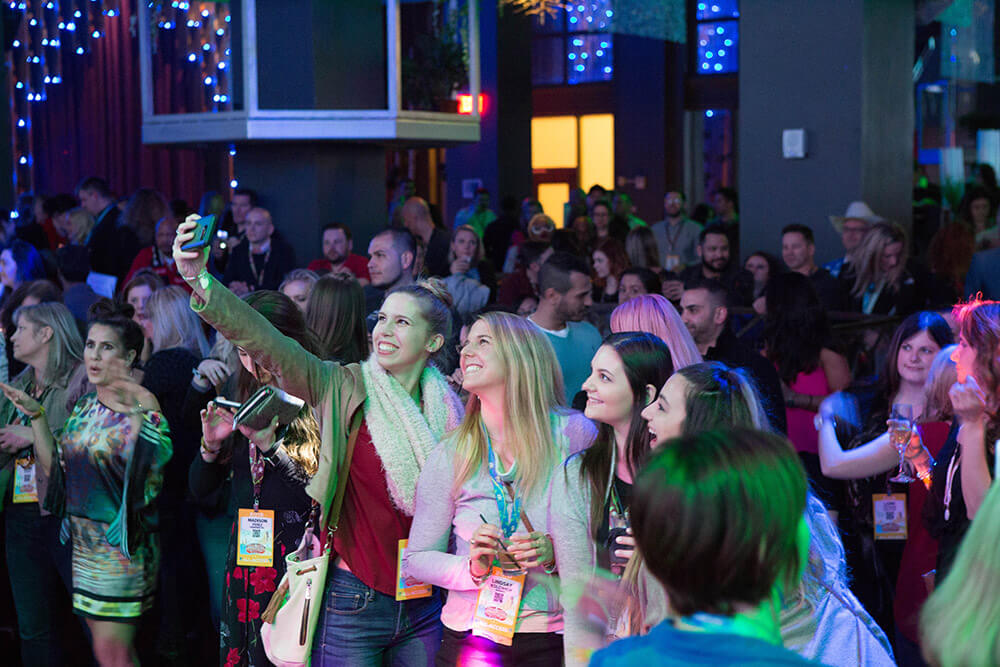 Gather together with marketing friends and enjoy a laid-back lair filled with spirit-tasting that San Diego is famous for, cool games and conversation.
Join us for Welcome to the Jungle on Thursday, March 21st, 2019, from 8:30pm – 11:30 pm at Parq Event Center. (Included with your All-Access Social Media Marketing World registration.)
Click here for registration options... Sale ends December 18th!
div
Home | Agenda | Networking | Speakers | Travel | Hotel/Venue | About | FAQ | REGISTER