The Largest Gathering of Social Pros, Period!
At Social Media Marketing World, you'll rub shoulders with some of the world's top social media experts. You might even get a chance to sit down for coffee with them!
We take special time and care in recruiting our speakers to make sure that you get the best value for your ticket. Each presenter is hand-selected based on their experience and integrity in the industry.
"All the greatest minds of social media—from all around the world—are here. I speak all over the world. But, this is the one event I always look forward to every year," said Mark Schaefer.
Here's the list of experts who presented at Social Media Marketing World 2022.
Keynotes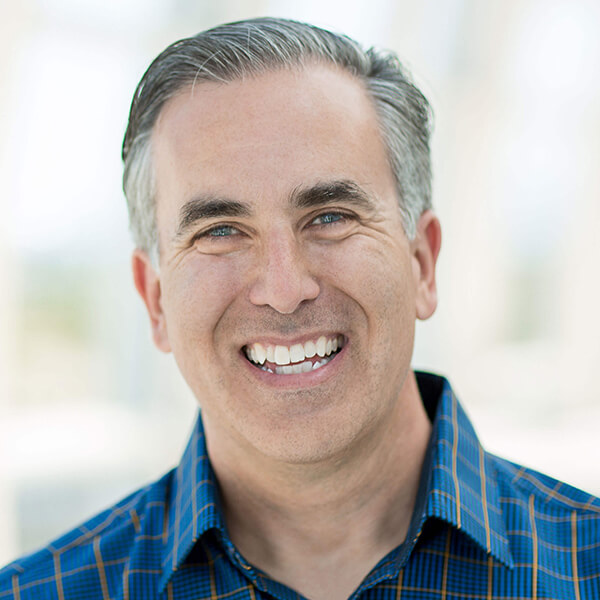 Social Media Marketing in 2022: What the Newest Research Reveals
Instructor: Michael Stelzner; Topic: Social Marketing Trends
Mike is a self-professed data nerd and the founder and resident analyst at Social Media Examiner. There's nothing he loves more than unpacking and demystifying new industry trends and how they can (and will) impact social marketers worldwide.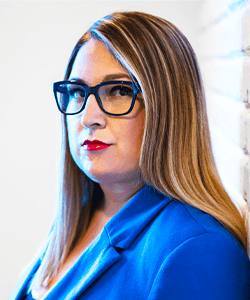 The Metaverse: Moving Business Into the Future
Instructor: Cathy Hackl; Topic: The Metaverse
Cathy is a tech futurist, sought-after consultant, and a globally recognized metaverse expert. She has been called the Godmother of the Metaverse and works to change the future of how organizations are managed and led in the future.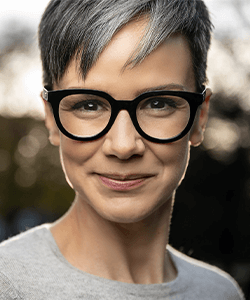 The Logic of Emotion: How to Make Inaction Impossible
Instructor: Tamsen Webster; Topic: Marketing Strategy
Tamsen is a message strategist that is all-in on helping build big ideas and change the way people see them. With over two decades of industry experience, she is a sought-after keynote speaker and strategist for experts looking to drive action with their ideas.

Future of Marketing and Web 3.0
Instructor: Joel Comm; Topic: Web 3.0 and Marketing
Joel is a functional futurist, author, and speaker who specializes in bringing the potential of blockchain technology to the forefront of business. He's the co-host of a popular crypto podcast that garners over 400k downloads per month and uses his platform to instruct and inspire.
Organic Social Marketing
Covering TikTok, Instagram, Facebook, LinkedIn, and beyond, this track will help you create more exposure, engagement, and sales.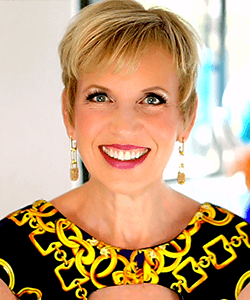 The Ultimate Facebook Success Formula for Better Leads and More Sales
Instructor: Mari Smith; Topic: Facebook Marketing
The undisputed 'Queen of Facebook' and the world's foremost expert on organic Facebook, Mari shows marketers exactly how to develop winning strategies—without running ads—on Facebook.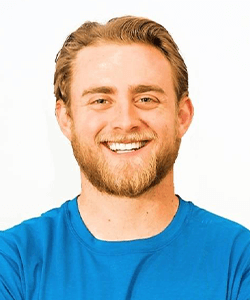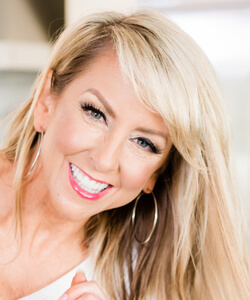 Rapid Instagram Growth Strategies for 2022
Instructors: Chalene Johnson & Brock Johnson; Topic: Instagram Marketing
Chalene is a world-renowned speaker, lifestyle business marketer, and Guinness World Record holder. She is passionate about showing marketers and business owners how to get noticed on Instagram and simplify their approach. She will be sharing the stage with her son Brock, who is also a leading Instagram expert.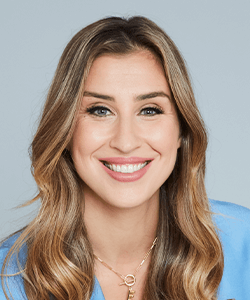 How to Easily Create Instagram Reels, YouTube Shorts, and TikTok Videos In One Recording
Instructor: Elise Darma; Topic: Instagram, YouTube, & TikTok Marketing
Elise teaches not-so-Insta-famous people how to make actual, REAL revenue–without taking hours each day. With over 20,000 students, Elise is a sought-after coach and trainer, specializing in creating thriving businesses on Instagram without paid ads.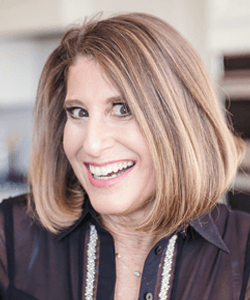 How to Develop "Ready to Buy" Relationships on Instagram
Instructor: Sue B. Zimmerman; Topic: Instagram Marketing
Sue B. helps business owners leverage the power of Instagram to meet (and exceed) their goals. She's a renowned speaker and a leader in Instagram marketing while running the most comprehensive online Instagram course, Ready Set Grow.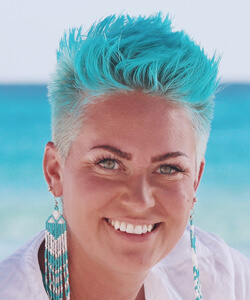 Organic Facebook Growth Reinvented
Instructor: Fallon Zoe; Topic: Facebook Marketing
Fallon helps female entrepreneurs and creators grow their online influence and businesses organically. She is an out-of-the-box thinker that encourages marketers to build amazing things from scratch using only their phones and Facebook's native tools.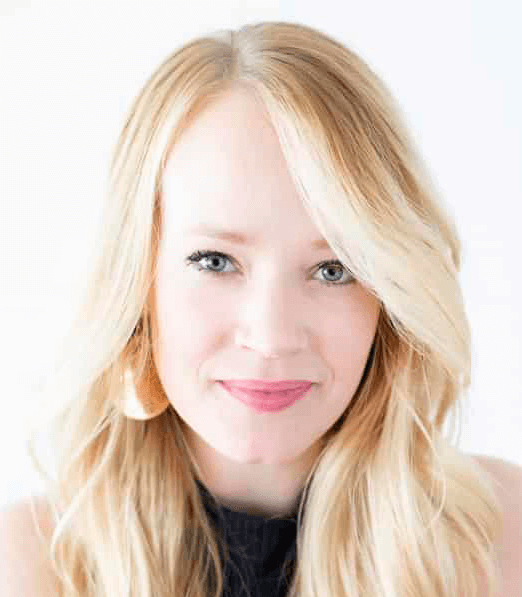 From Zero to Hero: How to Crush It With TikTok
Instructor: Rachel Pedersen; Topic: TikTok Marketing
Rachel is a top social media marketer, consultant and coach, worldwide viral sensation, and leading authority on storytelling through social media. There really is nothing she can't do when it comes to social media, and teaching organic TikTok mastery is no exception.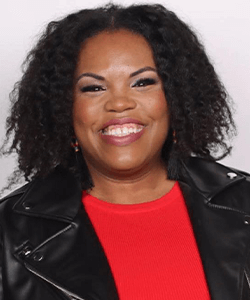 10 Ways to Increase Your Sales With TikTok
Instructor: Keenya Kelly; Topic: TikTok Marketing
Keenya is a branding and video marketing expert who helps entrepreneurs grow their businesses online. As an accomplished entrepreneur with multiple six-figure businesses under her belt, she has a gift for helping people find their voice in video.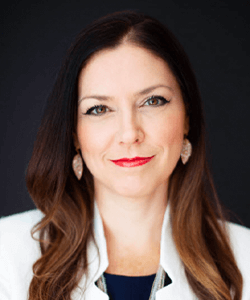 How to Drive More Traffic and Sales With LinkedIn
Instructor: Judi Fox; Topic: LinkedIn Marketing
Judi is a LinkedIn strategist and coach who helps small business marketers generate more sales on the platform. In fact, the only thing that excites her more about getting results on LinkedIn is how fun it is to reach those goals.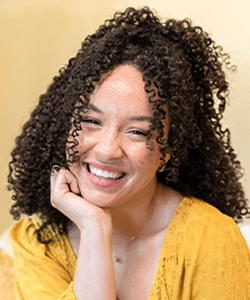 How to Boost Your Instagram Engagement
Instructor: Natasha Samuel; Topic: Instagram Marketing
Natasha helps marketers grow and thrive on Instagram–without the overwhelm–through actionable strategies and tools. Lovingly known as the 'yellow Instagram girl,' Natasha is all about helping others shine through storytelling.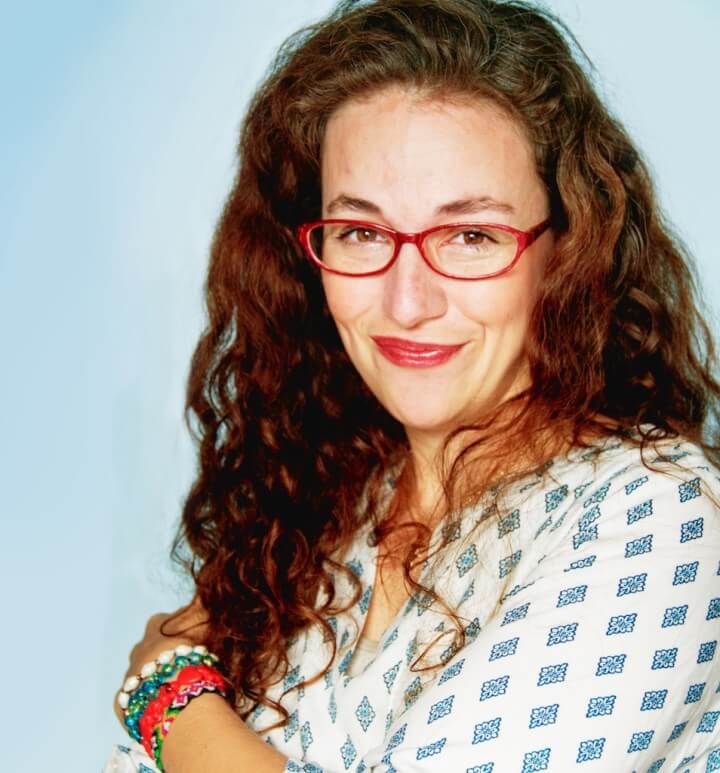 The Work Smarter Not Harder System to More Leads and Sales With Facebook Content
Instructor: Rachel Miller; Topic: Facebook Marketing
Rachel is an organic traffic and growth strategist focused on helping female entrepreneurs expand their audience and reach without ads. She is an author, podcast host, speaker, and entrepreneur with multiple six-figure brands in her portfolio.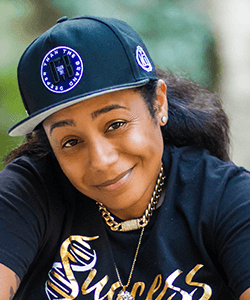 How to Use Instagram Live to Grow and Engage Your Followers
Instructor: Nicky Saunders; Topic: Instagram Marketing
Nicky is a personal branding specialist with a unique focus on video editing and live performance. She is best known for her work with motivational speaker Eric Thomas, but is an agency owner and considers her agency the one-stop-shop for building an online presence for personal brands.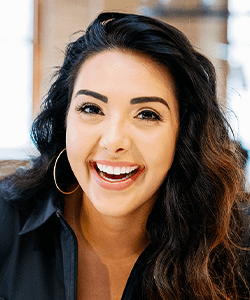 How to Accelerate Your TikTok Growth Without Dancing or Trends
Instructor: Giselle Ugarte; Topic: TikTok Marketing
Giselle is an online performance coach specializing in TikTok short-form video. She's an agency owner and course creator that gets fired up about helping small businesses confidently show up on camera and use video to grow their audience.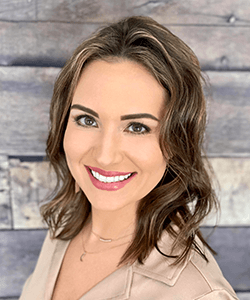 How To Build The Ultimate Social Selling Machine With LinkedIn
Instructor: Mandy McEwen; Topic: LinkedIn Marketing
Mandy is a LinkedIn expert who specializes in helping enterprises increase brand authority and revenue through thought leadership. She is an agency owner and educator that has been recognized and featured in many well-known publications for her work.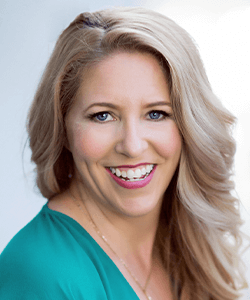 How to Leverage TikTok to Build an Engaged Community
Instructor: Wave Wyld; Topic: TikTok Marketing
Wave is a TikTok expert who specializes in helping marketers overcome the confusion and start creating content that generates raving fans and revenue. With a background in personal branding and digital marketing, she excels at teaching businesses how to smash their goals even if they feel overwhelmed.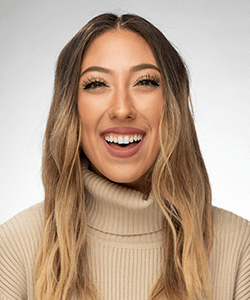 Getting In Front of the Camera: How to Gain Confidence for Reels, Lives, and Stories
Instructor: Millie Adrian; Topic: Instagram Marketing
Millie is an online educator helping female entrepreneurs and marketers skip the fluff and get right to the good stuff of building an Instagram presence that works. She takes a hybrid approach that marries creativity with organization to yield the kind of results that make dreams a reality.
Paid Social Marketing
Want to master paid acquisition from Facebook to YouTube? Let our expert trainers show you precisely how to capitalize on ads across all the major social platforms.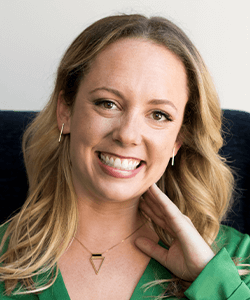 How to Write Facebook Ads that Work: Tips from the Trenches
Instructor: Molly Pittman; Topic: Facebook Ads
Molly is a leading digital ads strategist who has trained over 10,000 business owners in the art of paid traffic and customer acquisition. She's no stranger to handling millions in profitable ad spend and will teach you the core principles of mastering Facebook ads.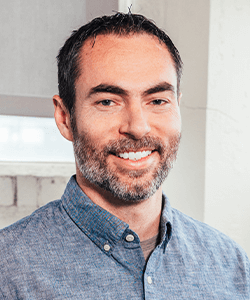 How to Measure, Master, and Scale With YouTube Ads
Instructor: Brett Curry; Topic: YouTube Ads
Brett is an author and agency owner who's made it his mission in life to stay on top of what's new and hot in eCommerce, including YouTube ads. He's dedicated to developing key strategies and methodologies that make constant improvement easy.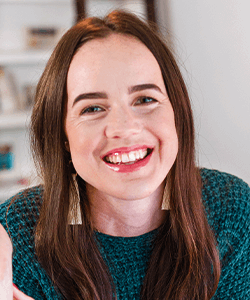 3 Instagram Ad Secrets That Every Marketer Can Use for Better Results
Instructor: Emily Hirsh; Topic: Instagram Ads
Emily is a social advertising specialist and agency owner specializing in helping busy business owners and entrepreneurs take their business to the next level. She and her team use strategy and data to generate hundreds of millions in revenue for clients.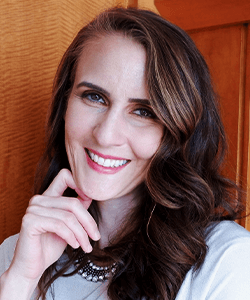 17 Fresh Ideas to Boost Your ROI With Facebook and Instagram Ads
Instructor: Tara Zirker; Topic: Facebook Ads
Tara helps marketers achieve massive returns on their Facebook advertising, even with a small budget. She's built a successful membership program, Successful Ads Club, that helps marketers take the pain out of online advertising with play-by-play training, no matter their experience level.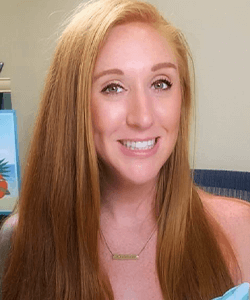 How to Analyze and Scale Your Facebook Ads for Maximum Results
Instructor: Allie Bloyd; Topic: Facebook Ads
Allie is a local marketing and Facebook ads expert helping marketers create strategies and systems that stimulate growth. She's a highly sought-after trainer and speaker that has been featured in Forbes, is a member of the ClickFunnels Two Comma Club, and is a recurring voice on the Social Media Marketing Podcast and in the Social Media Marketing Society.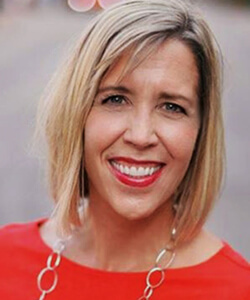 10 Hacks for Getting Better Results With Your Facebook Ads
Instructor: Andrea Vahl; Topic: Facebook Ads
Andrea is a Facebook ads expert and speaker that helps businesses get more leads and sales without spending a ton on advertising. Aside from being a brilliant ad strategist, Andrea is also a stand-up comedian, so her training is both valuable and just plain funny.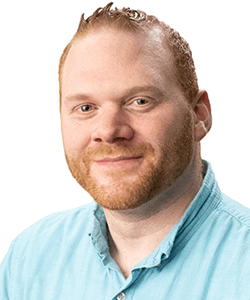 Advanced LinkedIn Advertising for the B2B Marketer
Instructor: AJ Wilcox; Topic: LinkedIn Ads
The world's leading LinkedIn ads expert, AJ teaches businesses to drive high-quality B2B leads at scale. As a self-diagnosed LinkedIn ads fanatic, he's the author of LinkedIn Ads Demystified and the host of a leading LinkedIn Ads Show podcast.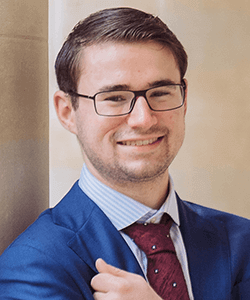 How to Create YouTube Ads that are Scientifically Designed to Convert
Instructor: Aleric Heck; Topic: YouTube Ads
Aleric is a YouTube ads expert that has been building and running highly successful campaigns for prominent businesses around the world. He's passionate about helping marketers use YouTube to grow and scale quickly and seamlessly without breaking the bank.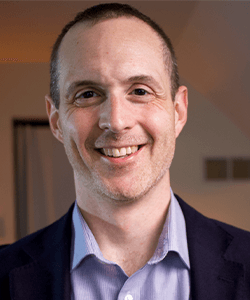 Cold to Sold: The Video Strategy Every Advertiser Needs to Win
Instructor: Matt Johnston; Topic: Facebook Video Ads
Matt is a video ads expert who's had a hand in over 2,000+ pieces of video content that generated well over 10 billion views across multiple platforms. He teaches and creates ad-friendly video for businesses looking to stimulate better engagement than text.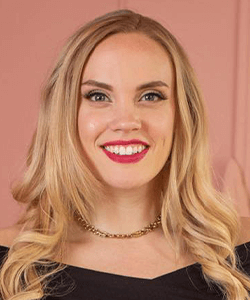 How to Make Instagram Ads That Make Your Competitors Irrelevant
Instructor: Courtney Tarrant; Topic: Instagram Ads
Courtney is a strategy genius that has managed multiple millions of dollars in ad spend for reputable businesses and helped grow them to 6-8 figures. She gets fired up about keeping empathy in ads and teaching marketers how ads can make both business and life better.
Content Marketing
Want to embrace video in all its forms? If you want to understand how to use content to grow and nurture a loyal following, this is the track for you.

The Art of Storytelling: How to Create Better Content With Stories
Instructor: Ann Handley; Topic: Content Strategy
Ann is a Wall Street Journal bestselling author who speaks worldwide about how businesses can escape marketing mediocrity to ignite tangible results. She is an author and the Chief Content Officer of MarketingProfs, a corporate marketing training program.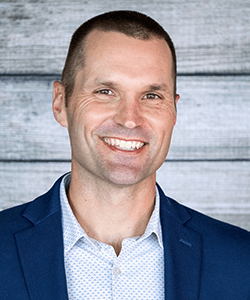 The Most Trusted Voice: 7 Keys to Making Magical, Trust-Building Content
Instructor: Marcus Sheridan; Topic: Content Strategy
Marcus is a world-renowned keynote speaker and marketing personality who is most recognized for how engaging he is on stage and how he rescued a local pool and spa company simply by answering questions. Now he gives over 250 deep-dive workshops and 70 global keynotes around the world each year.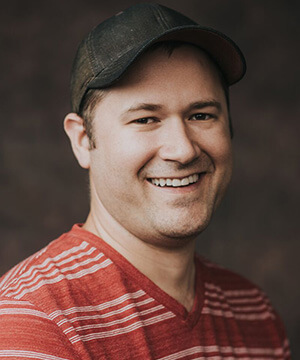 How to Use Story to Improve Your YouTube Growth
Instructor: Tim Schmoyer; Topic: YouTube Marketing
Since 2011, Tim has been one of the leading YouTube strategists in the online video industry. As a speaker, coach, and agency owner, he's spread messages that changed lives and helped clients grow organically by over 14 billion views and 61 million subscribers.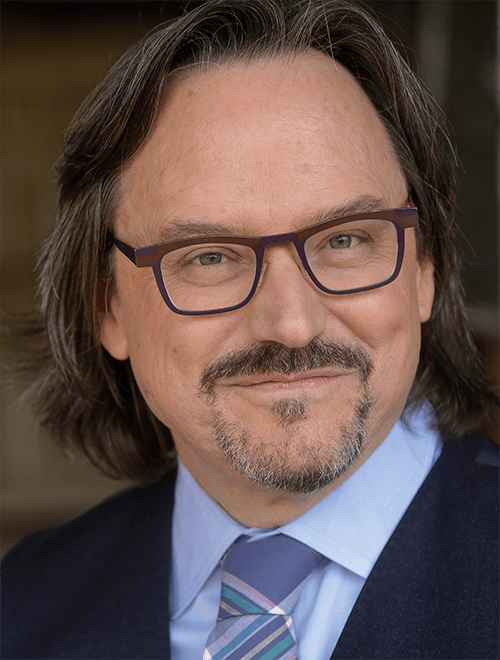 Content Marketing In 2022: How to Deliver Differentiated Value
Instructor: Robert Rose; Topic: Content Strategy
Robert is a best-selling author, keynote speaker, and one of the world's foremost experts on content strategy. He helps businesses develop deeper customer experiences through the strategic use of owned media.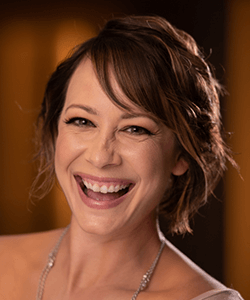 How to Create Professional Quality Live Video Without Blowing Your Budget
Instructor: Luria Petrucci; Topic: Live Video
Luria is a live video strategist that helps marketers implement simple strategies for more authentic and unique live video marketing. She has worked with several well-known international speakers to improve their live streaming game and has been featured for her hard work and incredible results on prime-time news outlets.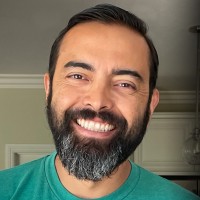 How to Start a Podcast from Scratch and Reach an Entirely New Audience
Instructor: Pat Flynn; Topic: Podcasting
Pat is a serial entrepreneur that prides himself on being truthful, transparent, and authentic in everything he does. He uses his wildly popular blog and podcast to show other entrepreneurs the good, the bad, and the ugly about making money online so they know what to expect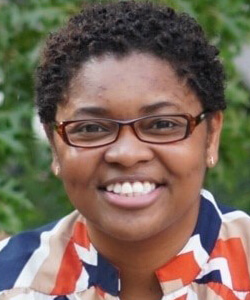 How to Boost Your YouTube Retention for More Views and Exposure
Instructor: Diana Gladney; Topic: YouTube Marketing
Diana helps busy entrepreneurs who want to learn how to use video to share their vision and impact more people's lives. She effortlessly simplifies the tech of YouTube and breaks it down so anyone can understand, regardless of skill level.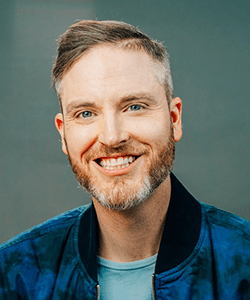 The New YouTube Recipe: Using Four Ingredients of Viral Videos for Better Business Results
Instructor: Sean Cannell; Topic: YouTube Marketing
Sean is a YouTube sensation, speaker, and coach helping marketers build influence and income through video. With over 1 million subscribers and 100 million views across his portfolio, Sean is THE video marketing expert to watch if you want to do more with video.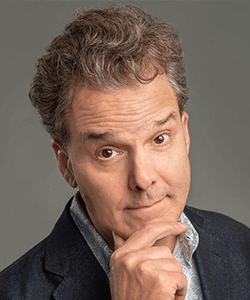 How to Trigger the YouTube Algorithm to Drive Massive Views
Instructor: Brian G. Johnson; Topic: YouTube Marketing
Brian is a best-selling international author and keynote speaker who began his journey with one goal: to release the best YouTube training content available. He teaches influencers and companies to transform their YouTube channels using his step-by-step ritualistic approach.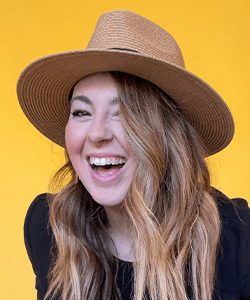 The Secret to Getting Your Videos Found on YouTube
Instructor: Jessica Stansberry; Topic: YouTube Marketing
Jessica is an educator and course creator that is excited about helping marketers find the shortcut to a business that supports them. She is a popular social media personality that doesn't take herself too seriously but still boasts a wide-reaching and highly engaged audience across multiple platforms, like YouTube.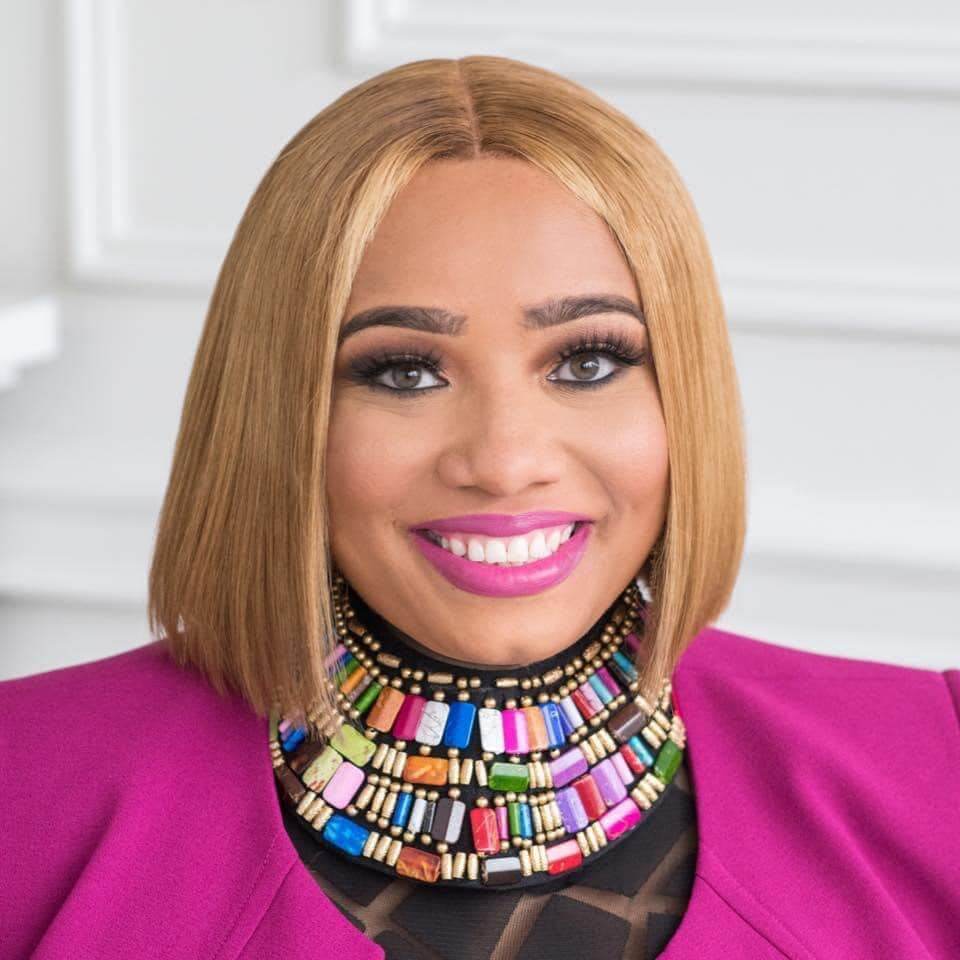 How to Use Social Audio to Build an Audience of Buyers
Instructor: TerDawn DeBoe; Topic: Social Audio
TerDawn is an entrepreneur and agency owner that specializes in helping marketers and business owners leverage creativity to explode growth. She uses a repeatable, scalable process to attract qualified leads like clockwork using a variety of mediums, including social audio.
Social Strategy
Are you looking for a master plan to guide your future marketing? Let our expert trainers show you different ways to achieve your objectives.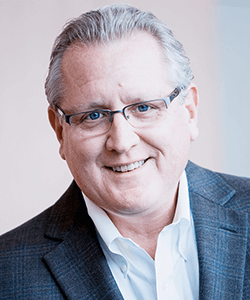 How to Be Relentlessly Relevant in a Fast-Changing World
Instructor: Mark Schaefer; Topic: Marketing Strategy
Mark is an internationally acclaimed marketer, keynote speaker, educator, futurist, and bestselling author of nine books including "KNOWN" and "Marketing Rebellion." When it comes to strategy, he has been responsible for developing winning marketing strategies for recognizable brands like Adidas and Pfizer.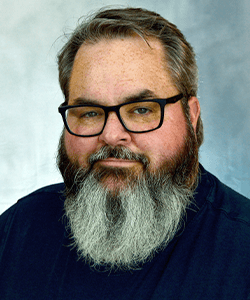 How to Reframe Influencer Marketing to Ignite Your Brand
Instructor: Jason Falls; Topic: Influencer Marketing
Jason is an international speaker and influencer marketing expert who strives to leave audiences with incredible value, while also being fun to listen to. As a strategist, he's worked with brands like GM, Valvoline, and Jim Beam to develop both structure and content that ignites conversations.
How Social Tokens, NFTs, and Crypto Will Change Your Business Model Forever
Instructor: Joe Pulizzi; Topic: Social Tokenization
Joe is one of the world's top authorities on content marketing. He's also a serial entrepreneur, having founded four companies, written multiple books, and co-hosted a wildly popular podcast focused on content marketing. You could say he's the 'godfather' of content marketing, but we just call him Joe.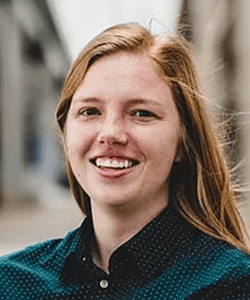 Becoming a Data-Driven Marketer: Your Key to Success
Instructor: Brie Anderson; Topic: Data-Driven Strategies
Brie is a self-professed analytical nerd with a soft spot for strategy. She is passionate about helping marketers connect the dots between data and strategy to build successful campaigns.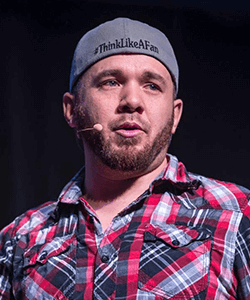 NFTs for Business: Creative Use Cases to Inspire Your Web 3.0 Journey
Instructor: Brian Fanzo; Topic: NFTs and Business
Brian is a digital futurist, keynote speaker, and self-proclaimed change evangelist that empowers audiences to discover the harmony between technology and humanity. He is a leading voice in the ever-expanding world of web 3.0 and NFTs for business.
Workshops
Want to go a bit deeper? With your All-Access ticket, you get access to these professional development workshops.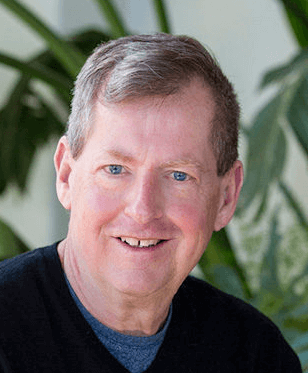 Fuel Your Referrals: The Ultimate Strategy to Growing Your Business
Instructor: John Jantsch; Topic: Referral Marketing
John is a bestselling author and TEDx speaker that trains small business marketers around the world. He employs a systematized approach to teach marketers how to streamline their marketing strategy, increase revenue, and scale business growth.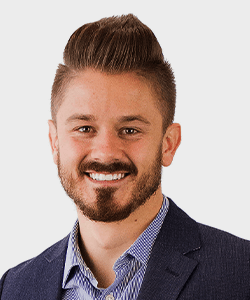 A/B Split Testing: How to Convert More of Your Website Traffic Into Customers
Instructor: Chris Dayley; Topic: Conversion Rate Optimization
Chris is a CRO expert and speaker who gets excited about helping businesses learn what their users want. His agency currently helps businesses generate additional revenue from website traffic by creating and executing high-value A/B tests, and by training internal marketing teams to sustain results long-term.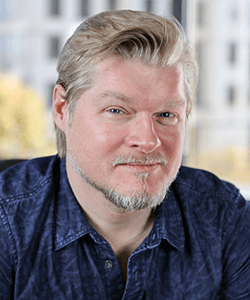 Using Google Analytics 4 to Improve Your Marketing Results
Instructor: Chris Mercer; Topic: Google Analytics
Chris 'Mercer' Mercer, co-founder of Measurement Marketing, is a sought-after measurement marketing expert and the proverbial "King of Analytics." He's passionate about helping marketers get to know, trust, and improve their results using Google Analytics 4.0.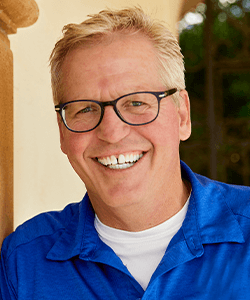 How to Easily Craft a Powerful Brand Story: A Storytelling Framework
Instructor: Park Howell; Topic: Storytelling
Park is a storytelling genius that is an author, agency owner, coach, consultant, and speaker working with well-known brands, like Coca-Cola and Dell, who want their story to shine. He gets fired up about helping marketers clarify their story and amplify their impact.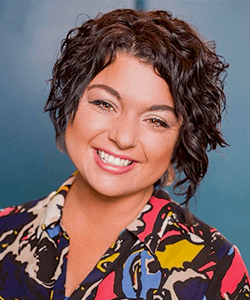 Relationships to ROI: How to Drive Business Growth by Amplifying Relationships Online
Instructor: Jessika Phillips; Topic: Relationship Marketing
Jessika is a relationship marketing master that uses her "love language" to help brands relate to their ideal audience in an authentic way. She is the owner of an award-winning agency, founder of the CARE method, and a sought-after international keynote speaker.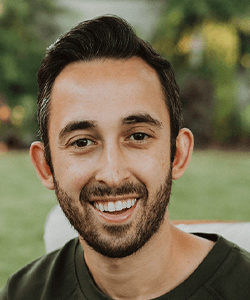 The E-commerce Email Marketing Playbook for Brands, Agencies, and Freelancers
Instructor: Chase Dimond; Topic: Email Marketing
Chase is an email marketing guru and the co-founder of Boundless Labs, a top email marketing agency. His expertise and approach has helped clients send hundreds of millions of emails resulting in over $75 million in email attributable revenue.
"Within minutes, I knew I had made a great decision. The speakers and attendees were some of the most distinguished people in social media sharing their knowledge first-hand. The connections I made and the information in the sessions have paid off tenfold for me and my team," said attendee Noah Stanley.
Register Now!
🔥 Save $750 on an All-Access Ticket! Sale Ends Tuesday! 🔥
Ticket Options:
All-Access
(Most Popular)

Streaming

Access Keynotes On-Location

YES

Access ALL Sessions On-Location

YES

Access Workshops On-Location (extra day)

YES

Networking Party

YES

Remote Live Stream of ALL Sessions

YES

Recordings of ALL Sessions and Workshops

YES

Retail Price
$1,997

$1,497

$697

$997

SALE
Ends Tuesday!
Register $1,247
Register $1,047
Not Available
Register $647
Invest in your career with an All-Access ticket
✓ $750 savings from our regular price!
✓ Approx. $500 less than other top marketing conferences
✓ $416 per day of the event
✓ $3.42 a day for one year
Need to convince the Boss? We've got you covered! Click here for an email template.
Refunds: Please be aware of the following cancellation policy: If you cancel before October 31, 2022, you will receive a full refund. If you cancel between November 1, 2022, and November 29, 2022, you will be refunded 50% of your registration fee. If you cancel after November 29, 2022, you are not eligible for a refund. To request a refund, email [email protected] Only requests made by the original purchaser/registrant will be honored.
Here's What Past Attendees Said: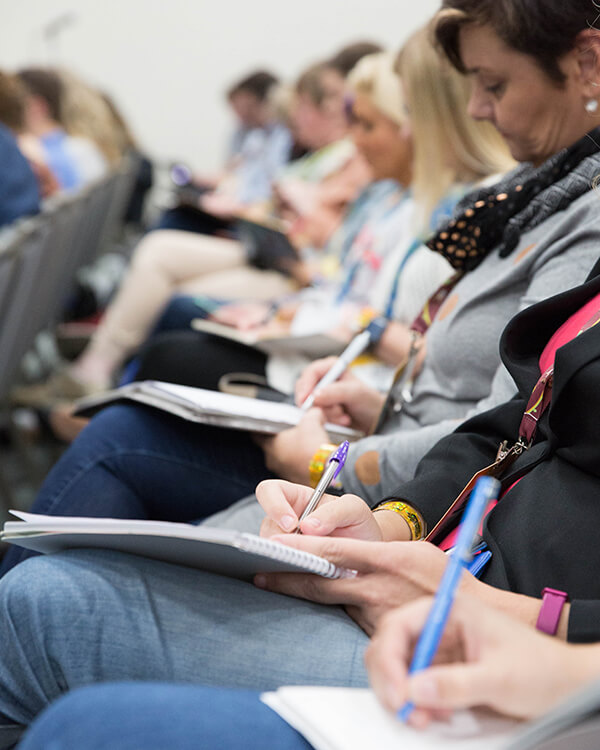 "Unless you've been here, you can't know how incredibly life-changing it can be for your business. It is by far, bar none, the best content-driven conference I have ever been to. I can't say enough good things about it," said Sarah Brodie
"Social Media Marketing World is the best thing that I've ever done professionally, and I love it," said Scott Duehlmeier
"Everything has changed, and this is where you're going to get the latest, greatest information–the stuff is hot right now. And you're not going to learn it anywhere else in the world, other than Social Media Marketing World," said Rita Balos
"It's definitely worth it. The investment is going to pay off in spades. When you look at all the stuff you come away with and if you take full advantage of the opportunities, you make these lifelong connections. I've made a lot of friends here that I continue to pick their brains and vice versa, and it's a really rewarding experience," said Jared Lyman
"Everyone is here who matters and who wants to learn and hang out with like-minded people. So, this is a good investment. Money and time. It's worth it," said Bea Ploe-Bokor
Take the Virtual Tour:
All-Access Tickets: Streaming + Recordings Included!
Can't make all the Social Media Marketing World sessions you want to?
What if you could catch ALL keynotes, conference sessions, and workshops at your convenience—without the need to replicate yourself? The good news is now you can!
With your All-Access ticket, you'll get full access to the recordings of EVERY session and workshop. Yes, every keynote, all the panels, and each great session will be at your fingertips to study after the conference. Plus, you also get live streaming access in case you miss your alarm in the morning.
You get them all at no added cost with your conference ticket.
You'll have 18-month access to online recordings of everything. You can watch playbacks from your computer, tablet, or smartphone at your leisure.
div