Join the Largest Gathering of Marketing Pros!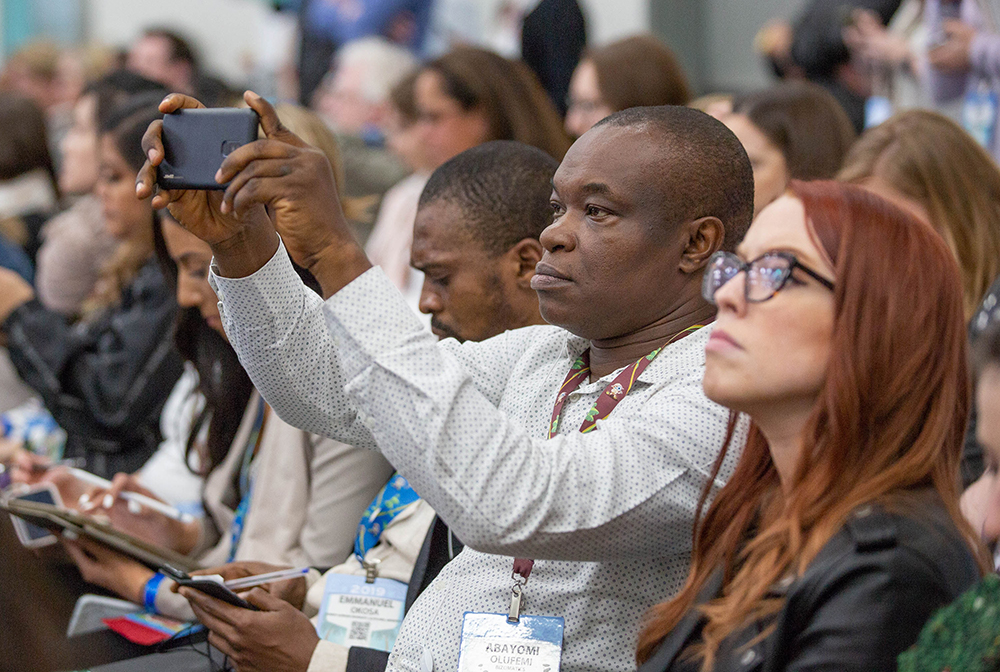 At Social Media Marketing World, you'll rub shoulders with top marketing pros.
Imagine gaining insight that could propel your marketing efforts.
Each presenter is carefully recruited based on their experience and integrity in the industry.
These speakers won't disappear behind a curtain, never to be seen again! Instead, they'll spend time with you.
"This was by far one of the best conferences I've ever attended. All of the sessions I attended were full of specific, useful content, NOT generic advice or case studies," said Lindsay Nyquist.
Keynotes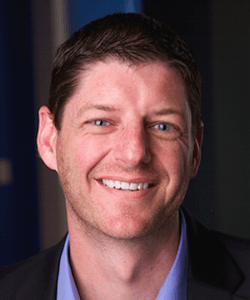 Beyond ChatGPT: How to Power Your Marketing with Generative AI
Instructor: Paul Roetzer; Topic: AI
Paul is a marketing AI expert. He's the author of Marketing Artificial Intelligence. He founded the Marketing AI Institute and the Marketing AI conference. He's also the co-host of the Marketing AI Show.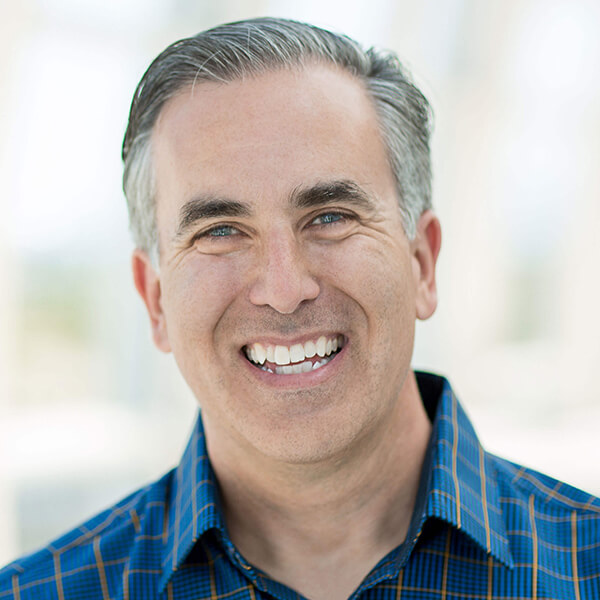 The Future of Marketing: How to Thrive in a World of Disruption
Instructor: Michael Stelzner; Topic: Social Marketing Trends
Michael is the founder of Social Media Examiner. He's also host of the popular Social Media Marketing podcast. There's nothing he loves more than unpacking industry trends and revealing how they will impact marketers.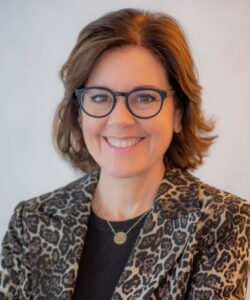 How to Stand Out in a World Where Everyone Sounds the Same
Instructor: Ann Handley; Topic: Writing and AI
Ann is a Wall Street Journal bestselling author who speaks worldwide about how businesses can escape marketing mediocrity to ignite tangible results. She's the Chief Content Officer of MarketingProfs, a B2B marketing training company.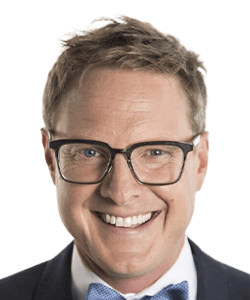 Digital Doppelgänger: How to Supercharge Your Content and Your Work Using the Magic of AI
Instructor: Andrew Davis; Topic: AI
Andrew is a bestselling author and speaker. He's appeared in the New York Times and on the Today Show. Before building and selling his marketing agency, he produced for NBC and worked for The Muppets. Today he teaches marketers how to grow their businesses and leave their legacy.
Marketing Strategy
Want to embrace a new marketing strategy? If you want to understand how to use AI, social listening, analytics and more this is the track for you.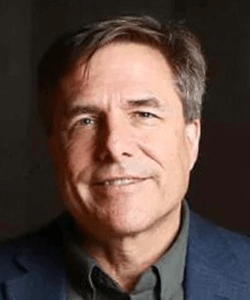 What's Trending: Understanding The Changing Creator Economy
Instructor: Jim Louderback; Topic: State of the Creator Economy
Jim is a luminary in the world of creators. He is the former CEO and general manager of VidCon, the leading video creator conference. He was also the former editor-in-chief at PC Magazine. His newsletter is called "Inside the Creator Economy."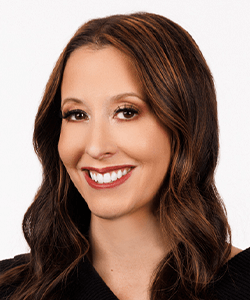 Scarcity Secrets: How to Influence More People and Increase Your Conversions
Instructor: Dr. Mindy Weinstein; Topic: Scarcity
Mindy has a PhD in psychology. She's the author of The Power of Scarcity: Leveraging Urgency and Demand to Influence Customer Decisions. She's also founder of Market MindShift, a digital marketing agency that helps businesses improve conversions. Her podcast is called Persuasive Woman.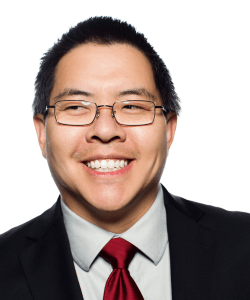 The Marketing Singularity: How Large Language Models Have Forever Changed Marketing
Instructor: Chris Penn; Topic: AI
Chris is a data scientist and author of AI for Marketers. He co-founded Trust Insights, a consultancy that helps brands with analytics and AI, and the Trust Insights Academy. He hosts the Marketing Over Coffee podcast and his newsletter is Almost Timely.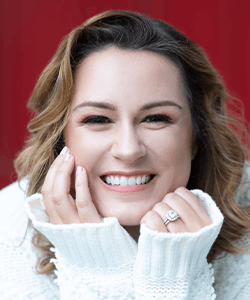 How to Connect, Converse, and Convert With Social Listening and Customer Care
Instructor: Brooke Sellas; Topic: Social Listening
Brooke is the CEO & founder of B Squared Media, a digital marketing agency focusing on social media customer service. In 2022, she published: Conversations That Connect. She's also the host of Social Media Examiner's Marketing Agency Show & teaches two Digital Marketing courses at University of California, Irvine.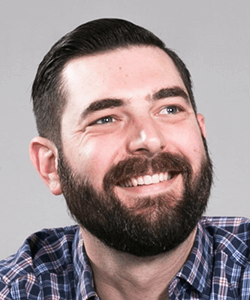 50+ Ways to Quickly Repurpose Any Content With AI Tools
Instructor: Matt Wolfe; Topic: AI
Matt is an AI tools expert who helps marketers and content creators embrace the future. His AI-focused YouTube channel has more than 400,000 subscribers. His site FutureTools.io curates the latest in AI tools and news. His Future Tools Weekly Newsletter is received by more than 130,000 AI and tech enthusiasts.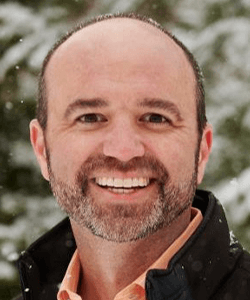 Seven Steps to Building a Thriving Business with Content Marketing
Instructor: Joe Pulizzi; Topic: Content Marketing
Joe is one of the world's top authorities on content marketing. He's also a serial entrepreneur, having founded four companies, including: The Tilt and Creator Economy Expo. He's written multiple books, and co-hosts a wildly popular podcast focused on content marketing.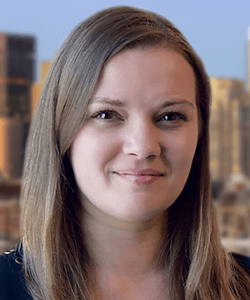 How to Assess Your AI Readiness: Five Considerations for Businesses
Instructor: Katie Robbert; Topic: AI
Katie is an authority on compliance, governance, change management, agile methodologies, and dealing with high-stakes, "no mistakes" data. She's the CEO of Trust Insights. Her expertise includes strategic planning, marketing operations management, organizational behavior and market research and analysis.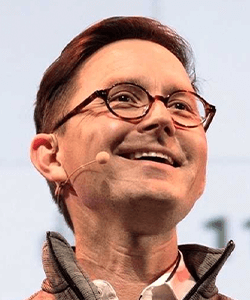 Using AI for Content Creation: From Research to Writing and Beyond
Instructor: Andy Crestodina; Topic: AI & Content Marketing
Andy is the author of Content Chemistry. He is also the co-founder and Strategic Director of Orbit Media, an award-winning digital agency in Chicago. Over the past 22+ years, Andy has provided digital strategy to over 1,000 businesses.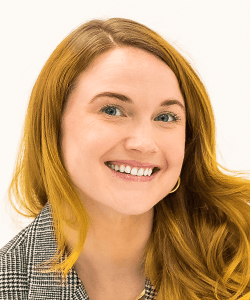 How to Find Quality Content Creators to Promote Your Brand
Instructor: Dara Denney; Topic: User-Generated Content
Dara is a leading expert on turning user-generated content into paid media. She is a performance media consultant. As the former senior director of performance creative at Thesis, she helped eCommerce businesses grow their leads and sales with paid media.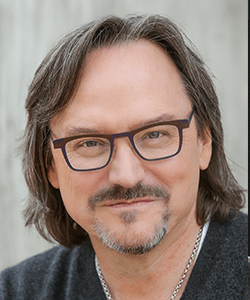 From Marketing to Media: Crafting a Content Empire No Matter The Size Of Your Team
Instructor: Robert Rose; Topic: Content Marketing
Robert is a content strategist and founder of The Content Advisory, a consultancy that helps brands develop deeper customer experiences through the strategic use of owned media. He's co-author of Killing Marketing and co-host of This Old Marketing podcast.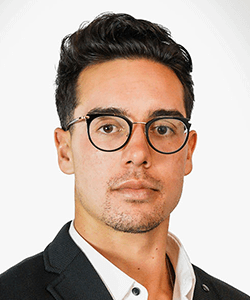 Advanced Acquisition Strategy: A Proven System to Grow Your Service Revenue
Instructor: Ravi Abuvala; Topic: Scaling Strategy
Ravi is a growth strategist and the founder of Scaling With Systems, a business that builds end-to-end client acquisition systems for coaches, consultants, and online service providers. His podcast is called The Ravi Abuvala Show.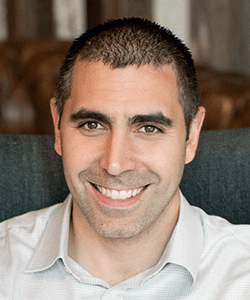 How to Launch Your Own No-Cost B2B Influencer Marketing Campaign
Instructor: Justin Levy; Topic: Influencer Marketing
Justin led social and influencer marketing for Demandbase. Previously, he was an advisor for Citrix on all social media activities. He launched a social media agency that worked with Fortune 500 brands. He has consulted with marketing and PR agencies and brands across an array of industries.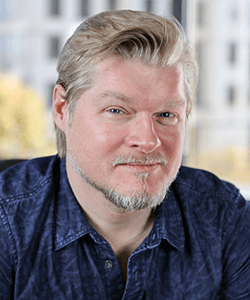 Advanced Analytics for Marketers: Seven Hidden Gems in Google Analytics 4
Instructor: Chris Mercer; Topic: Advanced Analytics
Mercer is the co-founder of Measurement Marketing and a sought-after measurement marketing expert and the proverbial "King of Analytics." He's passionate about helping marketers get to know, trust, and improve their results using Google Analytics 4.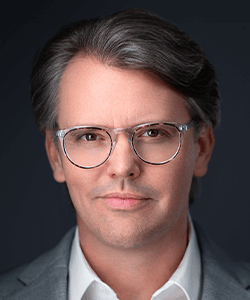 Adopting AI Inside Your Business: Getting Your Team Ready for Change
Instructor: Ron Callis; Topic: Adopting AI in the Workplace
Ron is the founder and CEO of One Firefly, an agency that specializes in helping small businesses with marketing and AI adoption. He's a content creator and an experienced public speaker, cover topics including smart technology and business best practices. His podcast is called Automation Unplugged.
Organic Social Marketing
Covering Instagram, Facebook, YouTube, LinkedIn, and TikTok, this track will help you create more exposure, engagement, and sales.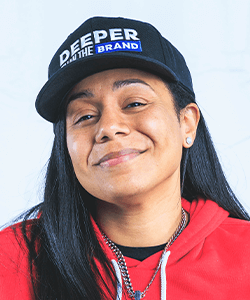 Harnessing the Power of Instagram Reels and AI for Unparalleled Engagement
Instructor: Nicky Saunders; Topic: Instagram Marketing
Nicky is a personal branding specialist with a unique focus on video editing and live performance. She is best known for her work with motivational speaker Eric Thomas, but is an agency owner and considers her agency the one-stop-shop for building an online presence for personal brands.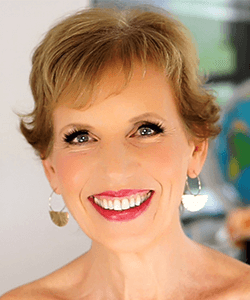 Facebook Marketing in an AI World: Your Roadmap For The Future
Instructor: Mari Smith; Topic: Facebook Marketing

The undisputed "Queen of Facebook" and the world's foremost expert on organic Facebook, Mari shows marketers exactly how to develop winning strategies—without running ads—on Facebook.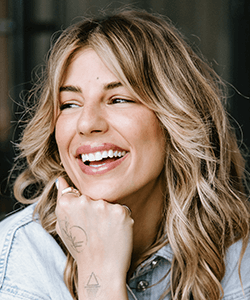 Short-Form Video Strategy for Business With Reels and TikTok
Instructor: Jera Bean; Topic: Short-From Video Strategy
Jera is a short-form video strategist and speaker who helps service-based businesses and content creators grow with video. She teaches brands how to optimize TikTok and Reels and establish themselves as the go-to expert in their industries.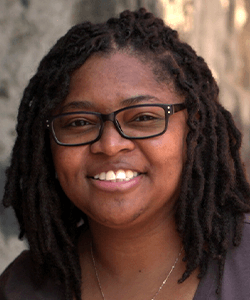 AI-Driven Video Growth Hacks: Elevating Your YouTube Channel from Good to Great
Instructor: Diana Gladney; Topic: YouTube Marketing
Diana helps busy entrepreneurs who want to learn how to use video to share their vision and impact more people's lives. She effortlessly simplifies the tech of YouTube and breaks it down so anyone can understand, regardless of skill level.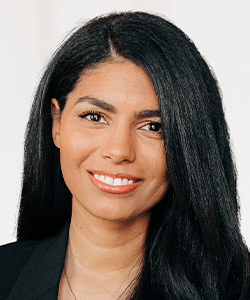 Using Short-Form and Long-Form Video Together to Create a Video Marketing Flywheel
Instructor: Latasha James; Topic: Video Strategy
Latasha James is a video strategist and online educator who helps marketers generate more leads and sales. Her courses focus on video and she's host of the Freelance Friday podcast.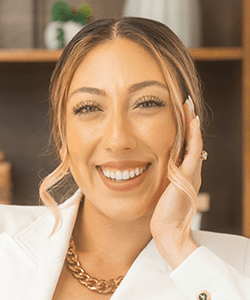 How to Optimize Your Instagram Strategy to Hit Your Business Goals
Instructor: Millie Adrian; Topic: Instagram Marketing
Millie is an online educator helping female entrepreneurs and marketers skip the fluff and get right to the good stuff of building an Instagram presence that works. She takes a hybrid approach that marries creativity with organization to yield the kind of results that make dreams a reality.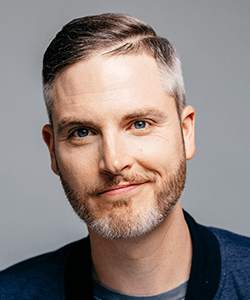 Little-Known Secrets Top YouTube Creators Use to Trigger the Algorithm and Go Viral
Instructor: Sean Cannell; Topic: YouTube Marketing

Sean is a YouTube sensation, speaker, and coach helping marketers build influence and income through video. With over 2 million subscribers and 280 million views across his portfolio, Sean is THE video marketing expert to watch if you want to do more with video.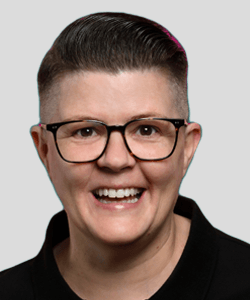 LinkedIn Company Pages Decoded: Your Blueprint for Business Growth
Instructor: Michelle J Raymond; Topic: LinkedIn Marketing
Michelle coaches B2B organizations to achieve growth with LinkedIn. A Company Pages specialist, she's host of the LinkedIn for B2B Growth podcast, co-author of The LinkedIn Branding Book and Business Gold. Her company B2B Growth Co offers multiple LinkedIn courses to empower teams.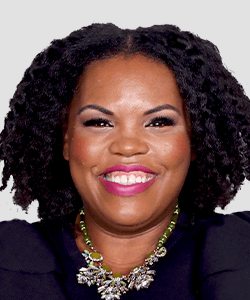 How to Use TikTok to Grow Your Email Funnel and Increase Your Revenue
Instructor: Keenya Kelly; Topic: TikTok Marketing
Keenya is a funnel and video marketing expert who helps entrepreneurs grow their businesses online. As an accomplished entrepreneur with multiple six-figure businesses under her belt, she has a gift for helping people find their voice in video.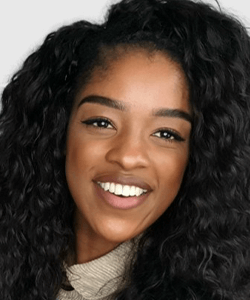 How to Build Authentic Engagement on Instagram That Leads to Loyal Fans and Advocates
Instructor: Jade Beason; Topic: Instagram Marketing
Jade is a creator coach who specializes in helping content creators and entrepreneurs leverage social media to increase their income. She's also the founder of community and events platform, The Creator Project.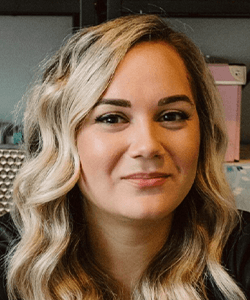 LinkedIn Content Magic: Write Your Way to Business Success
Instructor: Michaela Alexis; Topic: LinkedIn Marketing
Michaela has managed the online presence of more than 100 high-profile brands, built her personal brand to over 170,000 followers on LinkedIn, and trained businesses around the world on how to leverage the power of LinkedIn. She co-authored the book, ThinkVideo: Smart Video Marketing & #Influencing.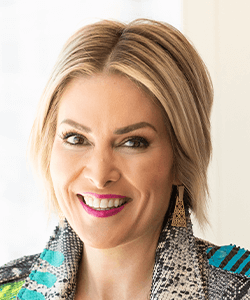 Instagram Content Strategies That Convert: Turning Posts Into Profits
Instructor: Chelsea Peitz; Topic: Instagram Marketing
Chelsea is an Instagram strategist, consultant, and speaker who helps service-based businesses attract the right clients with video content. She's host of the Chelsea Peitz podcast. Her latest book is called What to Post.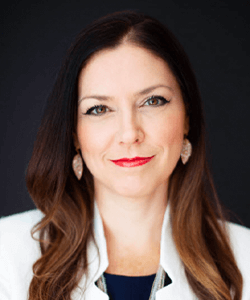 Unlocking AI's Potential in B2B Marketing on LinkedIn
Instructor: Judi Fox; Topic: LinkedIn Marketing
Judi is a LinkedIn Business Accelerator who specializes in helping marketers generate more sales on the platform. She works with well-known brands on LinkedIn, oftentimes generating a 10x increase in sales in as little as 6 months. Judi makes getting better results on LinkedIn fun!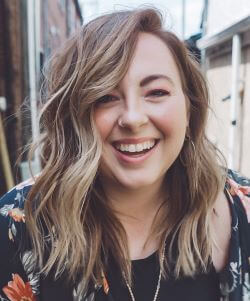 Mastering YouTube Thumbnails: Your Path to More Views, Subscribers, and Sales
Instructor: Jessica Stansberry; Topic: YouTube Marketing
Jessica is an educator and course creator that is excited about helping marketers find the shortcut to a business that supports them. She is a popular social media personality that doesn't take herself too seriously but still boasts a wide-reaching and highly engaged audience across multiple platforms, like YouTube.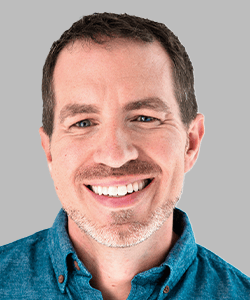 How to Accelerate Your Sales by Making Reels, Feed Posts, Stories, and Messages Work Together
Instructor: Jerry Potter; Topic: Instagram Marketing
Jerry is the founder of Five Minute Social Media and has gone on to help over a million people elevate their social media marketing through YouTube, online courses, speaking, and coaching. He is also the host of Social Media Examiner's Social Media Marketing Talk Show.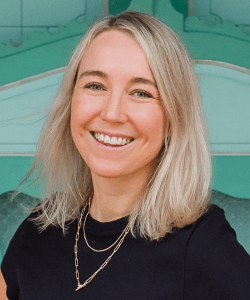 How Brands Can Leverage User Generated Content on TikTok
Instructor: Melissa Laurie; Topic: TikTok Marketing
Melissa is a TikTok expert and founder of Oysterly, a TikTok marketing agency that specializes in helping mid to large-sized businesses create TikTok videos that drive results. She promises to provide you with the confidence and skills to build an engaging community.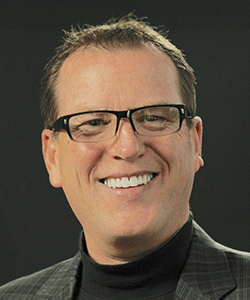 Understanding the LinkedIn Algorithm for Maximum Business Growth
Instructor: Richard Bliss; Topic: LinkedIn Marketing
Richard is the founder of BlissPoint Consulting, a social media consulting company that helps improve executives' online communications and sales teams' social selling behaviors. A LinkedIn Top Voices Influencer, experienced executive communications manager, and social media coach, he's helped thousands of people master social media tools and become fluent in social conversations.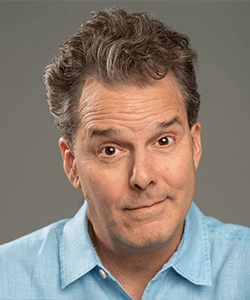 YouTube Video Strategy: Creating Videos That Have a Lasting Impact
Instructor: Brian G. Johnson; Topic: YouTube Marketing
Brian is a best-selling international author and keynote speaker who began his journey with one goal: to release the best YouTube training content available. He teaches influencers and companies to transform their YouTube channels using his step-by-step ritualistic approach.
Paid Social Marketing
Want to master paid acquisition? Let our expert trainers show you precisely how to capitalize on ads across all the major social platforms.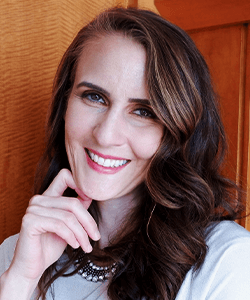 Using AI for Facebook and Instagram Ads: How to Enhance Your Workflow and Improve Your Results
Instructor: Tara Zirker; Topic: Instagram and Facebook Ads
Tara helps marketers achieve massive returns on their Instagram advertising, even with a small budget. She's built a successful membership program, Successful Ads Club, that helps marketers take the pain out of online advertising with play-by-play training, no matter their experience level.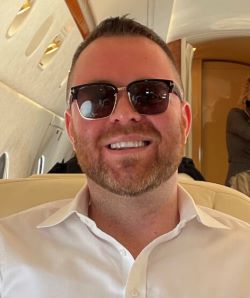 Hacking the Facebook Ad Algorithm: How to Improve Your Conversions While Reducing Your Ad Spend
Instructor: Tim Burd; Topic: Facebook Ads
Tim is a Facebook ads expert. His ads agency is called Agency Y and it helps big businesses scale profitability. He runs the largest Facebook Advertiser community in the world. Tim also created Founder's Mastermind designed to help business owners network and grow their revenue.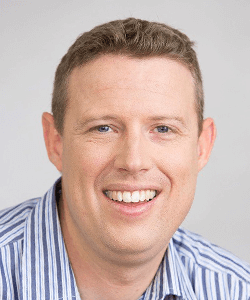 Scaling With YouTube Ads: How to Target and Convert Purchase Ready Prospects
Instructor: Ben Jones; Topic: YouTube Ads
Ben is a YouTube ads expert who has helped a wide range of businesses generate millions in sales with YouTube ads. As co-founder of Titan Marketer, he specializes in helping businesses scale, with many reaching 100k in sales within the first 100 days using reliable YouTube ads.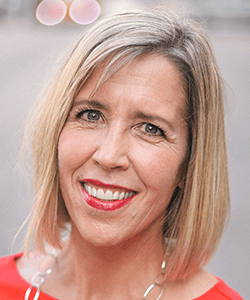 Advanced Facebook Ad Analytics: Letting Data Improve Your Ad Results
Instructor: Andrea Vahl; Topic: Facebook Ads
Andrea is a Facebook ads expert and speaker that helps businesses get more leads and sales without spending a ton on advertising. Aside from being a brilliant ad strategist, Andrea is also a stand-up comedian, so her training is both valuable and just plain funny.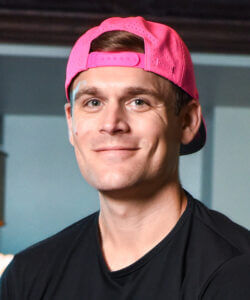 The TikTok Reverse Targeting Strategy: How To Combine Organic and Paid For Massive Scale
Instructor: Maxwell Finn; Topic: TikTok Ads
Max is a TikTok ad strategist and co-founder of Unicorn Innovations, a boutique marketing agency designed to help eight- and nine-figure brands acquire more customers on TikTok and Facebook.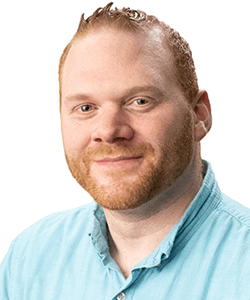 How to Boost Your B2B Leads and Sales With LinkedIn Ads While Crushing the Competition
Instructor: AJ Wilcox; Topic: LinkedIn Ads
The world's leading LinkedIn ads expert, AJ teaches businesses to drive high-quality B2B leads at scale. He's a self-diagnosed LinkedIn ads fanatic, the founder and CEO of B2Linked and the host of the LinkedIn Ads Show podcast.
Workshops
Want to go a bit deeper? With your All-Access ticket, you get access to these professional development workshops.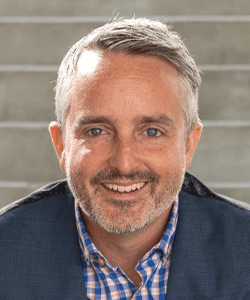 Video Strategy for Business: Leveraging a Proven Framework for Repeatable Success
Instructor: Ben Amos; Topic: Video Strategy
Ben is a video strategist who helps creatives, marketers, and entrepreneurs connect with their ideal audiences. He's host of the Engage Video Marketing Podcast, and coach to hundreds of video strategists worldwide. His mission is to help people understand how to attract, engage and convert audiences with video.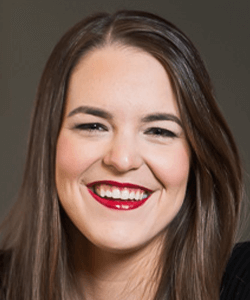 From Ideas to Production: The Complete Content Marketing System
Instructor: Melanie Deziel; Topic: Content Marketing
Melanie is a sought after speaker and award-winning branded content creator who is passionate about helping individuals, teams, and organizations unlock their creative potential and organize their creative efforts. She is the co-founder of The Creator Kitchen mastermind for creators, and the author of two books.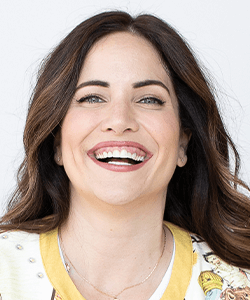 The Wheel of Persuasion: How To Build Trust, Create Believability, and Inspire Action With the Written Word
Instructor: Alex Cattoni; Topic: Copywriting
Alex is a marketing strategist and founder of Copy Posse, a company that helps freelancers and entrepreneurs grow their businesses with copywriting. She has helped over 300,000 copywriters and entrepreneurs to ignite their businesses with her fun and empathetic approach to branding, marketing, and copywriting.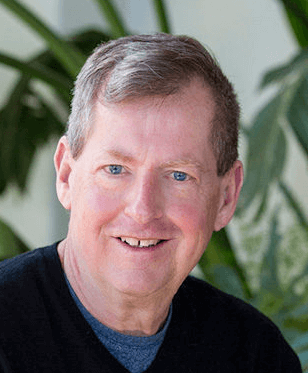 How to Make Referrals Your Most Effective Marketing Channel
Instructor: John Jantsch; Topic: Referral Marketing
John is a bestselling author and TEDx speaker that trains small business marketers around the world. He employs a systematized approach to teach marketers how to streamline their marketing strategy, increase revenue, and scale business growth.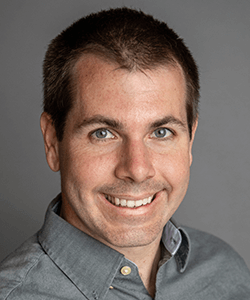 SEO Ranking in 2024: How to Create Content That Delivers Search Traffic
Instructor: Jeff Oxford; Topic: Search Engine Optimization
Jeff is an SEO expert. He's CEO of 180 Marketing, a search engine optimization agency focused on helping eCommerce businesses drive more organic search traffic. He's worked on hundreds of campaigns for both small startups and big brands.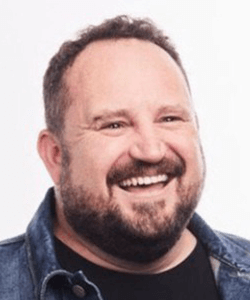 Using the Power of Story in Business: Theory and Practice for Marketers
Instructor: J.J. Peterson; Topic: Storytelling
J.J. is head of StoryBrand, a company that helps businesses clarify their stories. J.J. hosts the Marketing Made Simple podcast and co-authored the book Marketing Made Simple: A Step-by-Step StoryBrand Guide for Any Business. He also teaches the Master of Marketing program at Vanderbilt University.
"Within minutes, I knew I had made a great decision. The speakers and attendees were some of the most distinguished people in social media sharing their knowledge first-hand. The connections I made and the information in the sessions have paid off tenfold for me and my team," said attendee Noah Stanley.
Register Now!
🔥 Save $650 on an All-Access Ticket! Sale Ends Tuesday! 🔥
Invest in your career with an All-Access ticket
✓ $650 savings from our regular price!
✓ Approx. $500 less than other top marketing conferences
✓ $449 per day of the event
✓ $3.69 a day for one year
Need to convince the Boss? We've got you covered! Click here for an email template.
Register risk-free! You can cancel your registration within 24 hours of purchase for a full refund*.
Refunds: Here's how our policy works. You may cancel your participation in Social Media Marketing World 2024 within 24 hours of your purchase (*prior to January 15, 2024) for a 100% refund. If 24 hours have passed since your purchase, please be aware of the following cancellation policy: If you cancel before October 31, 2023, you will receive a full refund. If you cancel between November 1, 2023, and November 29, 2023, you will be refunded 50% of your registration fee. If you cancel after November 29, 2023, you are not eligible for a refund. To request a refund, email [email protected]. Only requests made by the original purchaser/registrant will be honored.
Here's What Past Attendees Said: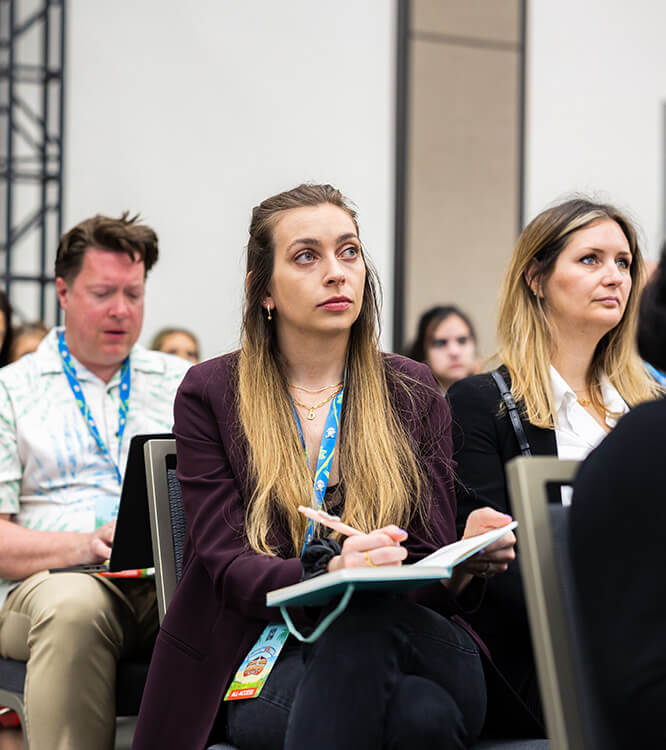 "Unless you've been here, you can't know how incredibly life-changing it can be for your business. It is by far, bar none, the best content-driven conference I have ever been to. I can't say enough good things about it," said Sarah Brodie.
"Social Media Marketing World is the best thing that I've ever done professionally, and I love it," said Scott Duehlmeier.
"Everything has changed, and this is where you're going to get the latest, greatest information–the stuff is hot right now. And you're not going to learn it anywhere else in the world, other than Social Media Marketing World," said Rita Balos.
"It's definitely worth it. The investment is going to pay off in spades. When you look at all the stuff you come away with and if you take full advantage of the opportunities, you make these lifelong connections. I've made a lot of friends here that I continue to pick their brains and vice versa, and it's a really rewarding experience," said Jared Lyman.
"Everyone is here who matters and who wants to learn and hang out with like-minded people. So, this is a good investment. Money and time. It's worth it," said Bea Ploe-Bokor.
Take the Virtual Tour:
All-Access Tickets: Streaming + Recordings Included!
Can't make all the Social Media Marketing World sessions you want to?
What if you could catch ALL keynotes, conference sessions, and workshops at your convenience—without the need to replicate yourself? The good news is now you can!
With your All-Access ticket, you'll get full access to the recordings of EVERY session and workshop. Yes, every keynote, all the workshops, and each great session will be at your fingertips to study after the conference. Plus, you also get live streaming access to the keynotes and sessions, in case you miss your alarm in the morning.
You get them all at no added cost with your conference ticket.
You'll have 18-month access to online recordings of everything. You can watch playbacks from your computer, tablet, or smartphone at your leisure.
div