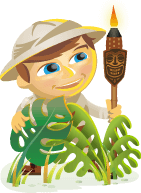 Do you create content for your business?
Want to encourage people to share it?
To explore the art and science of social sharing, I interview Bryan Kramer.
More About This Show
The Social Media Marketing podcast is an on-demand talk radio show from Social Media Examiner. It's designed to help busy marketers and business owners discover what works with social media marketing.
In this episode I interview Bryan Kramer, a social strategist and founder of PureMatter, a social media agency. His first book is Human to Human and his newest book is Shareology: How Sharing is Powering the Human Economy.
Bryan will explore social sharing and what marketers need to know.
You'll discover the different types of people who share, as well as mistakes people make when sharing.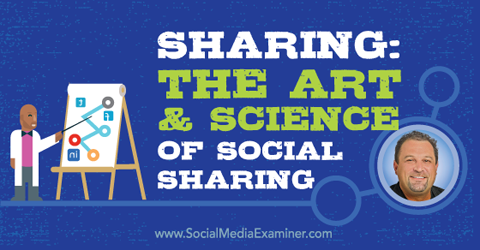 Share your feedback, read the show notes and get the links mentioned in this episode below.
Listen Now
Where to subscribe: Apple Podcasts | Google Podcasts | Spotify | YouTube Music | YouTube | Amazon Music | RSS
Here are some of the things you'll discover in this show:
Sharing
Why Bryan wrote Shareology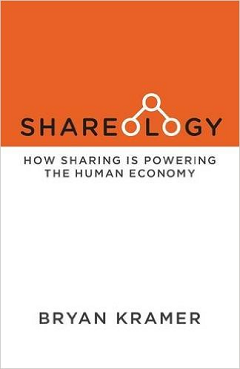 Bryan explains that he started working on Shareology before he wrote Human to Human. "H2H was a surprise baby," Bryan says.
He set Shareology aside and continued with the other, because the Human to Human philosophy seemed to resonate more. Plus, he says, Human to Human provides the best platform used for sharing and not the other way around.
Shareology, which is two years in the making, is the study of how, what, where, when and why people and brands share. As a self-proclaimed anthropologist, Bryan has a lot of interest in the subject.
Bryan says he always asks his audience what class they took on sharing. In kindergarten, kids learn how to share their toys, but that's about it. It's a skill people learn on top of school, and is part of some classes, like communications, but is not a focus.
Social sharing comes in many different flavors, he explains. Meerkat and Periscope are new flavors, but there are so many more. Shareology focuses on the evolution of sharing: the past, present and future.
Listen to the show to learn how people shared articles before social media.
Why people share
For the book Bryan did more than 250 interviews with executives, marketers and social media people, as well as professors of linguistics, psychology, sociology and so on, with the question "why people share" in mind.
The answer came down to one thing: connection. People all have the desire to reach out and connect with other people, whether it's through sharing content and having someone reply back or by sharing other people's content and helping them out.
These are the six types of people who share:
Altruist: Someone who shares something specific about one topic all the time.
Careerist: Someone who wants to become a thought leader in their own industry, so they can see their career grow.
Hipster: Someone who likes to try things for the first time and share it faster than everyone else.
Boomerang: Someone who asks a question so they can receive a comment only to reply. (This can be a troll, but not necessarily. It can be a positive or a negative situation.)
Connector: Someone who likes to connect one or more persons to each other.
Selective: This is the observer, which some people call a lurker. The majority of the internet observes and then selectively picks pieces to direct or private message other people.
Bryan says, while people ebb and flow between different types, we all tend to lean toward one. For example, tech evangelist Robert Scoble is primarily a Hipster, but it doesn't mean he isn't a Careerist or a Selective too.

Bryan also touches on the future of sharing.
Bryan interviewed the chief scientist of Watson Analytics and learned the computer system Watson (the computer that defeated the other players in Jeopardy!) will be able to tweet in such a way that you'll never know if it's a person or a computer. Plus, it's scaleable. It's impossible for people, no matter how good your team, to tweet 1,000 people with 1,000 different issues at the same time. However, a computer system can do that, if it's programmed in the right way with the right questions.
Bryan says his book also includes case studies about how brands designed campaigns with sharing in mind.
For example, the New York Times Customer Insight Group did a Shareology report on McDonald's two years ago. (This is where the sharing types came from.) McDonald's put together two different campaigns. One was designed around Hipsters and the other around Selectives. It turns out the Selectives sharing was most successful since Selectives never "liked" and engaged before, and when they did, everyone listened to them. People were used to hearing from the Hipsters.
Listen to the show to hear more about the different share types, as well as which categories Bryan and I put ourselves in.
The art and science behind sharing
Bryan believes there is both an art and a science to sharing, and it's cyclical. He uses the metaphor of a wave in a sport stadium. Sometimes the wave goes around once, sometimes twice.
The wave, started in 1981 during the Oakland A's-New York Yankees playoffs, was organized and led by professional cheerleader Krazy George Henderson. It was seen on national TV and captured on film.
Sixteen days later, during Halloween at the University of Washington – Seattle, another cheerleader did the wave, and it took off again. And then it happened again, 30 days later, at a Huskies game.
"Not only were these waves happening in the stadiums, the wave started taking off," Bryan explains.
Krazy George Henderson claims it took 3 years of different forms of modifying, changing and evolving the wave until it actually caught on.
It's the same thing with social media, Bryan believes. On social media, we think something will go viral because the art is beautiful or the science is full of deep analytics, but at the end of the day it really takes time to build the community.
"You build something up for years and finally the wave takes off," he continues.
Inside the stadium, a wave is always started by one person. There's always one cheerleader who stands up and gets the micro community to go, which gets a bigger area of the stadium to go. Sometimes it takes off and sometimes it doesn't. Sometimes it goes around once and sometimes it goes around 10 times. These are the things we all try to play with as we look at the art and the science, and the cyclical nature of social media.
Listen to the show to discover how we started our wave of sharing at the beginning of Social Media Examiner.
Mistakes people make with sharing
Bryan talks about the interviews and research he did for the book, and specifically mentions linguistics professor John McWhorter. John believes social media has changed linguistics. In his Ted Talk, he calls this the "fingered speech era." Since we have to shorten the way we talk in a text, it allows us to write the way we talk.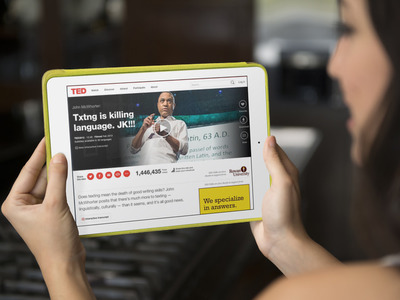 The problem is that companies don't write the way they speak, and don't speak the language of the consumer. Brands and the people representing those brands need to change their language. If they focus on the title and the quality of the content, among other things, it'll resonate more with their audience.
Bryan also suggests people should think visually across the board (Meerkat and Periscope, Snapchat, memes, video) to raise the value of their content." If you have a blog and there are no visuals, you might as well shut it down," Bryan says.
Listen to the show to hear Bryan's thoughts on the significance of social proof.
More about Shareology
Shareology is for marketers, entrepreneurs, business owners, CMOs, executives and really anybody who wants to build their own business, whether it's a personal brand or a company. The book talks through things like the emotions of sharing. Plus, there is an actual sharing formula in the book.
"If [people] follow the formula every time, they will be successful," Bryan says.
Listen to the show to learn about Bryan's Shareology Sharing Platform.
Discovery of the Week
There are a few different ways to make it easier to read your favorite website on your desktop.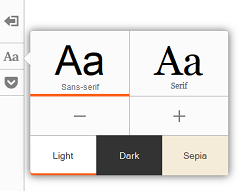 First there's reader view in the newest version of Firefox. If you want to make the experience better, click on what looks like an open book in the url bar. (Safari has a similar option that looks like a bunch of lines.)
When you enter this reading mode, it will clean up the article for you. It removes the graphics from the sidebar, as well as allows you change the font size and background color. This mode allows you to quickly consume a long article without being distracted by things like animated ads and other chaos that you often see on a website.
There's also Squirt, a bookmarklet you install by dragging it into your Chrome, Firefox or Safari browser bookmark bar.
To use it, go to a web page you want to read and click the bookmarklet. You will see this overlay of Squirt, which displays the words of the article using an optimal recognition point (ORP). Squirt pulls up one word at a time in rapid succession. The word is centered on the screen. You train your eye to look at that one spot and the words just pop off the screen. Squirt allows you to read faster without losing comprehension.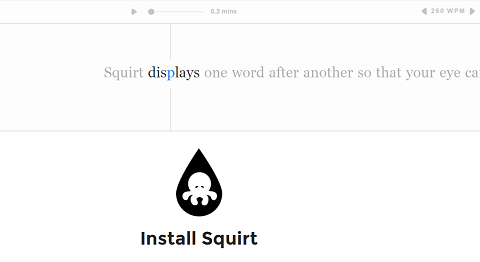 Note: a bookmarklet is bookmark that changes the functionality of what page it is you are currently on.
Update Firefox to get the open book bar (it's also available in Safari). Squirt is free.
Listen to the show to learn more and let us know how the Firefox and Safari reading tools, as well as the Squirt bookmarklet, work for you.
Listen to the show!


.
Key takeaways mentioned in this episode: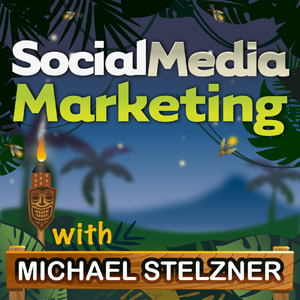 Ways to subscribe to the Social Media Marketing podcast:
How to Subscribe to this Podcast on an iPhone
Watch this quick video to learn how to subscribe on your iPhone:
.
What do you think? What are your thoughts on social sharing? Please leave your comments below.
Robert Scoble Twitter image and John McWhorter Ted Talk image created with Placeit.