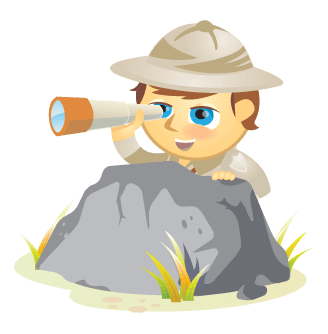 Pat Flynn of The Smart Passive Income Blog has parlayed his everyday-guy persona into a six-figure income supported heavily by podcasting.
"I've been able to make a much deeper connection with my audience," Flynn said. "When I go to conferences, the first thing people who meet me say is, 'I love listening to your podcast.'"
He has become an expert at connecting with his audience. Over 71,000 people subscribe to his blog, and thousands more follow his social media accounts and download his podcasts.
"Business isn't B2B anymore, or B2C," said Flynn, "It's P2P—person to person," attributing that insight to Chris Ducker.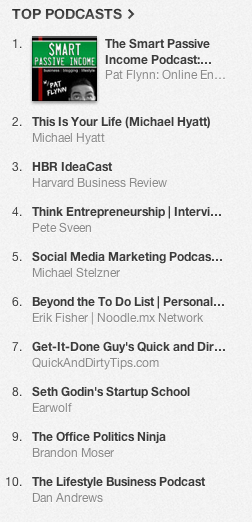 Flynn's story goes something like this: Flynn starts a blog about studying for the LEED exam. He passes the exam, but then gets laid off. He writes his first ebook, a guide to passing the exam, and sells it on his site. People start buying it, and he is immediately hooked on the potential for making a living online.
He started The Smart Passive Income Blog in 2008 to bring readers along on his journey. In the process, the blog itself became his biggest moneymaker, primarily through affiliate programs.
Organization: Pat Flynn, of The Smart Passive Income Blog
Social Media Handles and Stats
Highlights
Currently number 1 podcast in Business: Management & Marketing on iTunes
Since January 2013, between 10,000−14,000 podcast downloads per episode
Speaker at seven conferences since starting podcast, nine by end of 2013, including first keynote address
Over $40,000 per month in earnings from website traffic
Getting Over the Podcasting Fear Factor
Flynn wanted to do a podcast almost right from the start, purchasing equipment in December 2008. But he didn't post his first episode until July 2010.
Get Everything You Need to Become A Better Marketer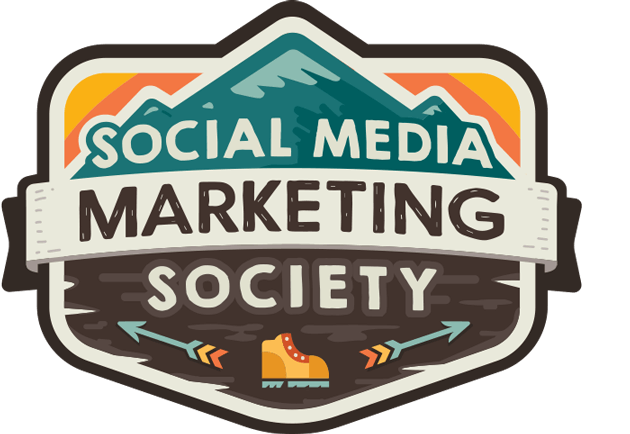 Looking for a one-stop-shop for marketing greatness? Try the Social Media Marketing Society to boost results and become a better marketer through deep-dive training and an always-on community of marketers. The path to better marketing begins in the Society.
START YOUR TRIAL TODAY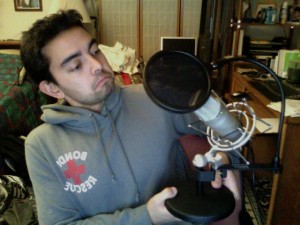 "It was scary to do it," Flynn said. "I wasn't really comfortable with my voice on the mic, and it wasn't as simple as I thought it would be." Uncertainty about the technical aspects of feeds, file enclosures, etc., made him keep putting it off.
"That first episode was a struggle, because I re-recorded it three times and tried to edit the crap out of it to make it perfect," he said. It wasn't perfect, he admits, but it was out.
Almost immediately, he started seeing results.
Podcasting Brings Increased Web Traffic
"Every week I'm getting emails from people who are telling me they found me through the podcast," said Flynn, who noted that he saw an increase in website traffic as soon as he started to podcast.
"It's hard to definitively tell [the traffic came from the podcast], since it's audio so people can't click a link," he said. But Flynn is positive the podcast is a major factor in his increased traffic.
A month after starting, he posted an update to the blog showing some early results.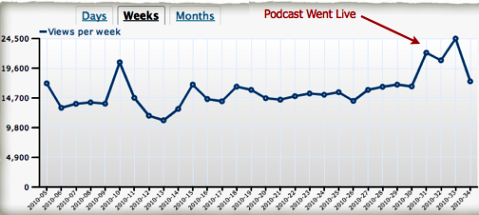 A little over a year later, he posted a survey on his blog asking people how they first found him. He was blown away by the results.
The largest percentage of blog readers had found him through his podcast.
Put Google Analytics to Work for Your Business (Online Training)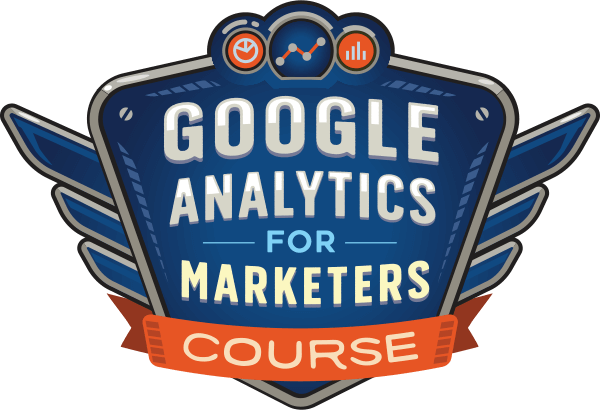 Ever thought, "there's got to be a better way" when it comes to tracking your marketing activities? Are you forced to make decisions based on limited data? With the right training, you can use Google Analytics to measure all of your marketing efforts with certainty.
You'll stop the leaks in your ad spending, justify your marketing spend, gain the confidence you need to make better marketing decisions, and know what's working at every step of the customer journey. Let the world's leading analytics pro show you the way. Check out our new Google Analytics for Marketers course from your friends at Social Media Examiner.
CLICK TO LEARN MORE: ANALYTICS TRAINING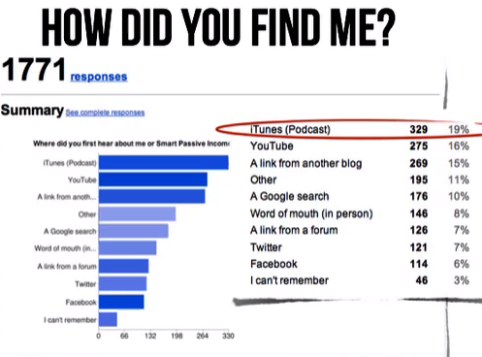 Since then, he has received about 7,500 responses to the survey, with percentages largely the same.
Flynn earns over $40,000 a month in affiliate links from his blog, so anything that increases blog traffic contributes directly to his bottom line.
At the beginning of 2013, he decided to start podcasting weekly instead of twice a month. Downloads of his podcasts increased significantly. He now consistently gets between 20,000 and 30,000 listeners per episode (with some exceeding 100,000!).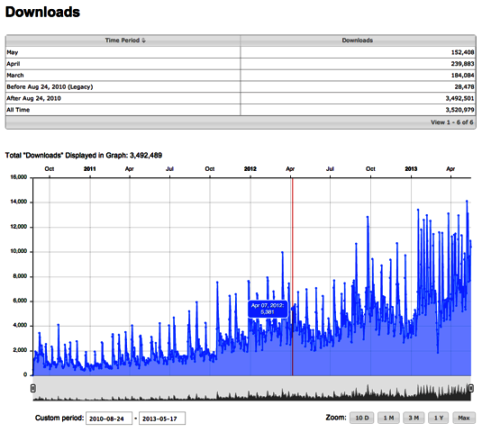 Again, he saw an uptick in blog traffic. "I know it's from the podcast, because that's the change I made," he said.
Podcasting Develops Influential Relationships
Another benefit Flynn has seen from podcasting is the relationships he has developed with top influencers from interviewing them on the show.
"I'm having an hour-long conversation with somebody influential whom I can contact later on," Flynn said. "Some of them I've become really good friends with since then. That's indirectly helped my business."
Flynn interviewed Chris Guillebeau on the podcast in May 2012, just before The $100 Startup was released. The conversation turned to self-publishing vs. traditional publishing, a topic Flynn was very interested in.
"We talked on Skype a week later about all that stuff, and that's something I wouldn't have been able to do unless I had first established that relationship on the podcast," Flynn said. "That was really the first time I talked to him, and we've been talking a lot ever since."
A movie producer also found Flynn from his podcast on iTunes and approached him with an offer to manage social media for an independent film. Flynn accepted, and as part of the deal Flynn was an extra in the film. The movie, Crooked Arrows, was released in 2012.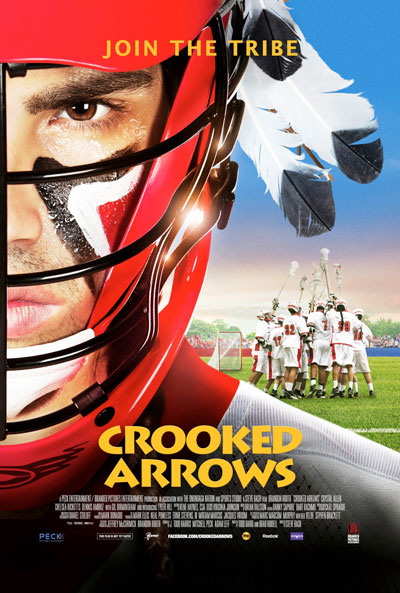 Podcasting Brings Speaking Opportunities
"There aren't a lot of books about how to improve your podcast," Flynn said. "But there are a lot of books about how to be a good public speaker. Those all apply to podcasting as well." One book he particularly recommends is Dale Carnegie's Stand and Deliver.
Flynn has developed a natural, easygoing speaking style on the podcast. This has in turn led to multiple speaking opportunities.
The first conference he spoke at was the Financial Blogger Conference in November 2011, two years after he started podcasting. By May 2013, he has spoken at seven conferences, including BlogWorld Expo, the Platform Conference, CreateLive and Social Media Marketing World. He will give his first keynote address at the Financial Blogger conference in November 2013.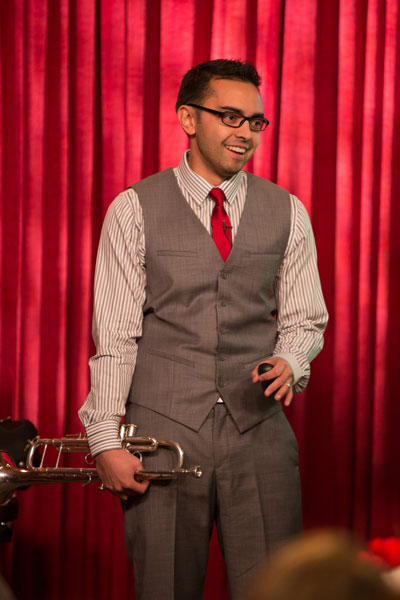 Book publishers and literary agents have also found Flynn through his podcast.
"They are looking for people who not only can write, but also can go on book tours, and who can speak on the radio, and the podcast is proof of that," he said.
The True Power of Podcasting
Flynn feels so strongly about the power of podcasting that he developed a podcasting tutorial to help others learn from his experience.
"Podcasting has helped me become a better communicator," said Flynn. "Getting behind the microphone has helped me communicate with my audience and also in real life."
Your Turn
What do you think? Do you see a way that podcasting can build your business? Have you started a podcast? What benefits have you seen? Leave your comments and questions in the space below.