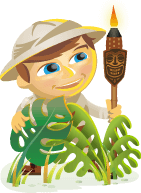 Is your website or blog mobile-ready?
Are you wondering how to optimize it for mobile users?
To learn about the opportunities available in the mobile marketing world, I interview Greg Hickman for this episode of the Social Media Marketing podcast.
More About This Show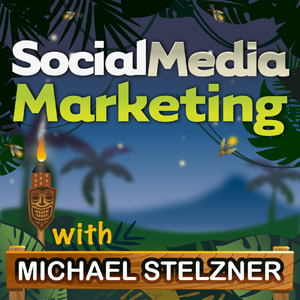 The Social Media Marketing podcast is a show from Social Media Examiner.
It's designed to help busy marketers and business owners discover what works with social media marketing.
The show format is on-demand talk radio (also known as podcasting).
In this episode, I interview Greg Hickman, the founder of Mobile Mixed, a website that specializes in training marketers in mobile marketing. He also hosts The Mobile Mixed Podcast. Greg advises big brands on mobile marketing, including AT&T, Electronic Arts, Cabelas and Sony Pictures.
Greg shares what businesses should do to make their mobile experience more user-friendly.
You'll learn about the best tools available to build your own mobile site and how to discover the kind of devices people are using to visit your site.
Share your feedback, read the show notes and get the links mentioned in this episode below!
Listen Now
Where to subscribe: Apple Podcasts | Google Podcasts | Spotify | YouTube Music | YouTube | Amazon Music | RSS
Here are some of the things you'll discover in this show:
Mobilizing Your Website
Why it's important for businesses to think about the unique needs of mobile users
Greg shares why you have to think where your customer or audience is coming from. The way we consume content today—whether it be email, social, using search or listening to podcasts—is mainly through a mobile device.
The first entry point to you, your business or brand is more likely to be a mobile phone. You want the customers' experience to be very friendly and optimized to whatever device they are on. Around 53% of the US population has a smartphone.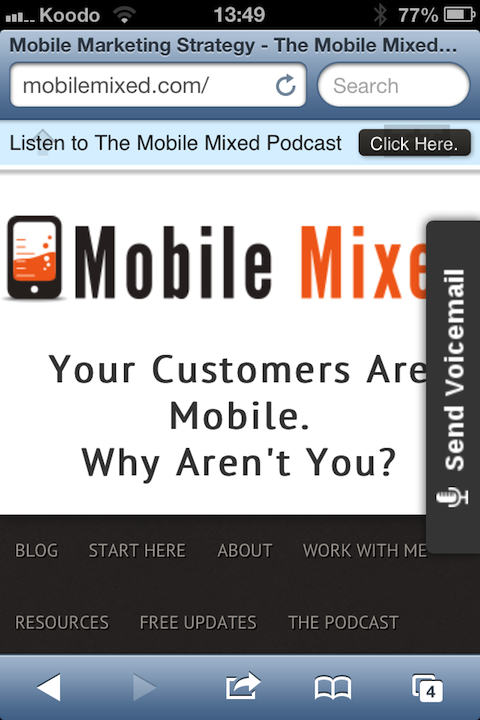 You'll discover why Greg believes email is overlooked when it comes to mobile.
Listen to the show to find out why Greg believes mobile email is an opportunity for marketers.
How to find out if mobile users are coming to your website
Greg recommends that the first thing you should do is look at analysis software such as Google Analytics. It will show you how many people in your current audience are coming to your site from a mobile device. It will also break out the numbers by specific device.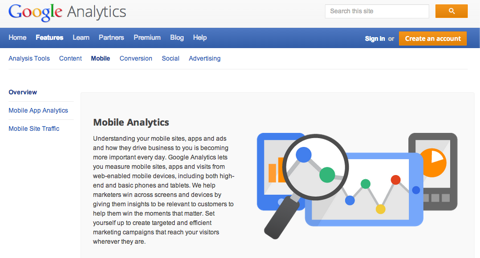 You'll probably discover that 20-50% of the overall visits to your site are coming from a mobile device.
Secondly, depending on your email service provider, some will offer insights into how many of the email opens are coming from mobile. You'll find out why this is a good indicator if you're a big emailer.
Greg shares how you can look to see from a social perspective if people engage with you from a mobile device on Twitter or Facebook.
You'll hear how many people visited Social Media Examiner over the last 30 days via a mobile device.
Listen to the show to find out why MillerCoors launched Android-specific solutions for their audience.
Why we need to think differently about tablet users versus mobile phone users
There's a lot of misconception about how people use their smartphones. Greg recently read a study where 68% of smartphone usage is from home. Mobile doesn't necessarily mean on the go.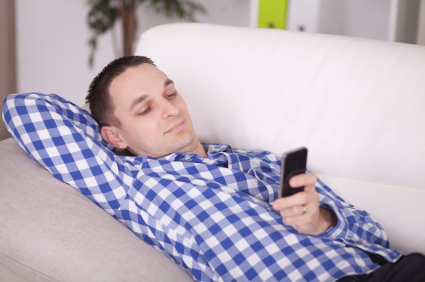 You have to look at your own customers and brand and see where they are interacting with you to help determine how much it's going to affect you.
Greg believes with the tablet experience, you will start to see more usage in the evening hours. People use them as a second screen experience while sitting on the couch in front of the TV.
Google Analytics helps you see the time of day people are hitting your site with their specific devices. You might then correlate that to the likelihood of people sitting on the couch.
Listen to the show to find out how the older generation is adopting tablet devices.
Where marketers should start when it comes to making a site mobile-friendly
Greg states that you have a few options when it comes to making a mobile-friendly site. It depends on what type of business you are in.
A great mobile plugin from WordPress is WPtouch Pro. A new version has just been released that offers a little bit more flexibility, with very low cost of entry. Bloggers, content marketers and smaller businesses can get in very easily.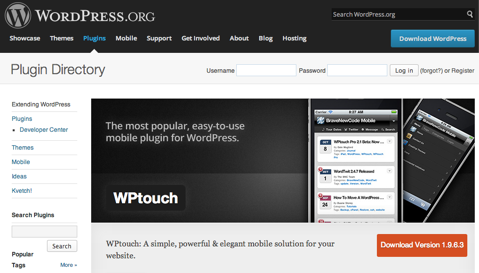 You'll hear why Greg thinks that responsive design is best for content-based sites and examples of businesses that use it.
When Greg looks at any sort of business that has a local brick-and-mortar presence with a lot of commerce going on, he believes having a separate mobile site, for example m.domainname.com, is a lot more realistic for people to implement.
You'll hear why Dudamobile and Bluetrain Mobile are two of Greg's favorites when you want to customize your own mobile site.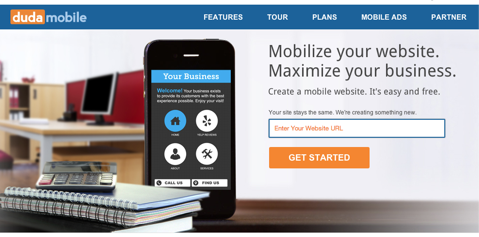 If you're a brick-and mortar-business, you want to make sure that the potential customer converts as fast as possible. When they search for you, they have a completely different intent than if they are trying to find a blog post.
You need to have a Click-to-Call button or Find Us, which provides directions on Google Maps. This gives businesses with a local presence an advantage, and the ability to turn that potential prospect into a customer within minutes.
With content-based businesses, users might search while waiting in a line and read/educate themselves while killing time.
Greg believes to move forward, you need to look at responsive design, regardless of what type of business you have. You definitely need to try to provide the best experience on a mobile device for your customers, based on what their intent might be.
On the responsive design front, it's one of the most complicated things to implement because you are talking about a complete overhaul of the design. You'll hear some of the options available and the solution Greg went with.
Listen to the show to find out about the SEO impact on various options available to you and learn about Google's Switchboard tags.
Some user interface ideas we need to think about when it comes to mobile users
When people try to find a specific location on a mobile device—for example, a fast-food restaurant—a Click-to-Call, Find Us or Find a Store Near You button is the perfect solution. You'll discover where these buttons should be located and the ideal size to use.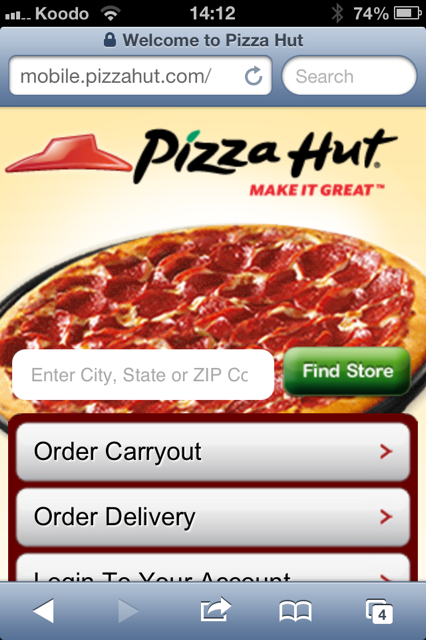 When it comes to blog posts, Greg sees people use a lot of links and it makes it very hard to click the appropriate link. You need to make sure there is plenty of space and padding, so there is no missed clicking.
Listen to the show to hear how the Google embed code works for maps on a mobile device. 
A caller question on mobile apps
You'll hear a question from Ben Greenfield, from Ben Greenfield Fitness, who recently launched a phone app and wants to know how he can promote that phone app via his existing social media channels.
Greg recommends you start to look at your existing assets when it comes to promotion via social. If you have an email list, and depending on how big your social following is, on Facebook you can use the Facebook app download and install ad units. You'll hear how these can be extremely effective for your business.
If a lot of your business is online, you could start to create some sort of graphics to draw and capture people's attention when they're browsing through Facebook or Twitter. You can use customer testimonials for social proof.
Listen to the show to hear further recommendations from Greg.
Should we do a mobile app instead of a mobile-optimized website?
Greg believes you should never start with an app. Instead, always start with a mobile website. People use their mobile devices to check email and use for social, search and podcasts. They will end up on your site first and foremost. You need to be mobile-optimized to succeed.
A big mistake that Greg sees is people who make an app that just repurposes all of their website content. Look at your app as an opportunity to provide specific value.
You'll hear what the biggest challenge is for most people who dive into apps and why utility apps have longevity.
Greg shares how Walmart and Apple have amazing apps, when it comes to leveraging location for enhancing the in-store experience.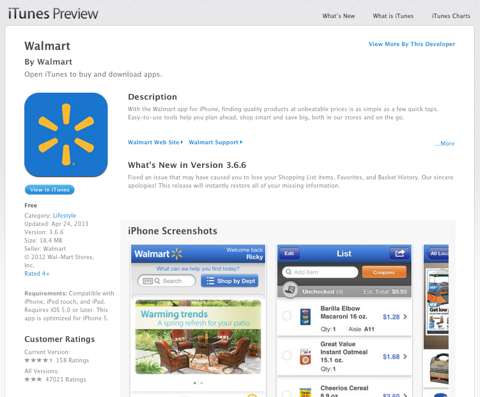 Ramit Sethi, from I Will Teach You to Be Rich, created an app called Negotiate It. There is a free version and a paid version. He made an app about negotiating because it's an app that you can use on a weekly basis that delivers tremendous value.
You'll hear great examples of mobilized websites from a responsive standpoint and from a content perspective.
Listen to the show to hear what Brookstone implemented when they discovered their tablet traffic was coming from iPads late in the evening.
Other Show Mentions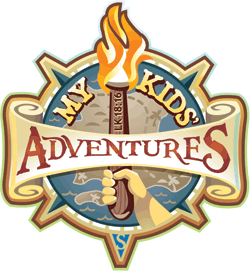 If you've been listening for the last few weeks, this is the third installment of a series I've been doing on how to launch a product or a company.
I've been using the new project we are going to be launching this summer called My Kids' Adventures as an example. I hope you will not only learn more about this project but more importantly, you will take home some tips from the processes I'm using to get this new project off the ground.
My Kids' Adventures is an online magazine for busy parents with preteen kids who want to have fun adventures with them.
In this episode, I share how to find talent. If you're launching a company or a website, you may want to develop relationships with people who'll get involved. These could be people who will help you get the word out or contribute content. In order to do this, we tend to rely on the trusted relationships we've built. Although there is a lot of value in this, I discovered that there is also a lot of value in throwing things out there and seeing who comes forward.
For My Kids' Adventures, we created a video that directed people to a specific website, where there was a form that said, "I want to help." More than 100 people filled out this form.
You'll discover what we did with the 100 contacts and why 5 team members and I dedicated 15-30 minutes with each person on a phone call. The tool that we used to simplify the process was TimeTrade.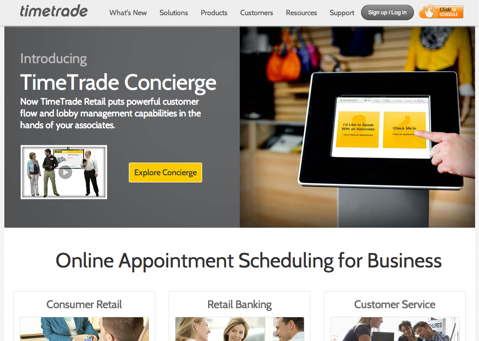 The reaction we received was so positive that it motivated and energized the whole team. It's great fuel for starting something new.
I feel very strongly that if our team didn't have these calls with people that we wouldn't have had the commitment. The take-home lesson is to talk to people and listen to what they have to say. It's priceless.
If you want to learn more about this project, visit here.
Call in and leave your social media–related questions for us and we may include them in a future show.
Listen to the show to learn more and let us know how this works for you.
Key takeaways mentioned in this episode:
Ways to subscribe to the Social Media Marketing podcast:

What do you think? What are your thoughts on mobilizing your site? Please leave your comments below.