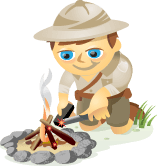 Want some cool apps that you can use on your smartphone to improve your marketing?
Mobile apps can help you manage your social media activities with your busy schedule and help you maintain your reputation.
Here are 6 free smartphone apps to keep your business active on social media.
#1: Google Currents
Do you struggle to find cool ideas for posting to your social networks?  Fortunately, there's an easy way for you to find content through Google Currents.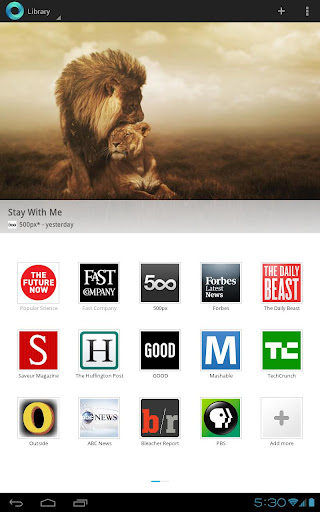 The Google Currents app allows you to create a one-stop shop for various sources of information.  You add these sources much like an updated RSS feed.
However, in addition to the sites you choose to add to your library, you're also able to see what is trending on the web.
This is useful because you're likely to receive more reactions from posts that are already popular. You can start discussions with your social communities on these trending topics. You can choose to share the link to your social networks, or ask a question related to the trending news you find on Google Currents.
Using Google Currents cuts down the time you spend looking for something useful to share and allows you to spend more time communicating with your audience on topics of interest.
#2: Flipboard
Flipboard is the ultimate app for finding content. It's similar to Google Currents in that you choose your sources of information.
The difference is that Flipboard allows you to connect your social networks to not only share but also see what is happening on your connected social sites, giving you the ability to interact via the app.
You're able to connect LinkedIn, Twitter, Tumblr, Google+ and Facebook, as well as any blogs you own. Here, you can quickly manage, find content, share content and interact without having to leave Flipboard.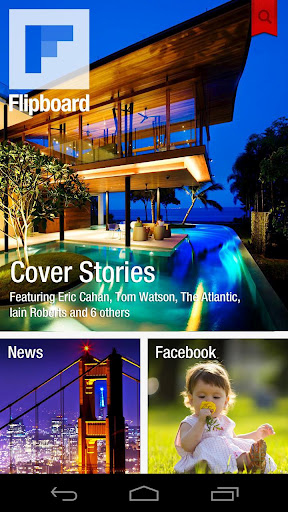 This can be useful to your business for quickly checking your social networks from one app, thus helping you remain in control of your online sentiment and reputation and to keep you informed about what's being said about your brand on your connected social networks.
It also eases the stress of finding relatable content, as it allows you to choose which news genres you would like to show in your Flipboard.  You can also choose certain websites and blogs from their directory or add them yourself.
You can add industry-related content, funny and cute photos and sites with videos that are popular to easily keep up with trends around the web.  This app provides you with the diversity you need for optimal engagement.
🌟 Ready to Supercharge Your Social Marketing Strategy? 🌟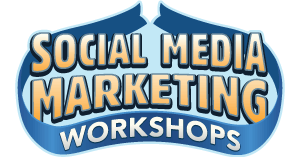 Struggling with your social marketing? You're not alone. The solution? The Social Media Marketing Workshops!

During these live 2 hour deep-dive workshops, you'll discover what's working now on Instagram, Facebook, TikTok, YouTube, and LinkedIn. Skyrocket your engagement, broaden your reach, and amplify your sales.

Become the marketing hero your company and clients need—without leaving your home!
🔥 Save $670 on an All-Access Ticket! Sale Ends Tuesday! 🔥
GET YOUR TICKETS NOW
For example, if you own an auto dealership, finding industry-related news to share with your online communities is ideal.  Sharing amazing concept car photos or how-to videos will provide your community with a variety of content that relates to your business.
#3: Plume
If you're looking for a Twitter app that's similar to TweetDeck, Plume is an alternative that will allow you to manage multiple Twitter accounts.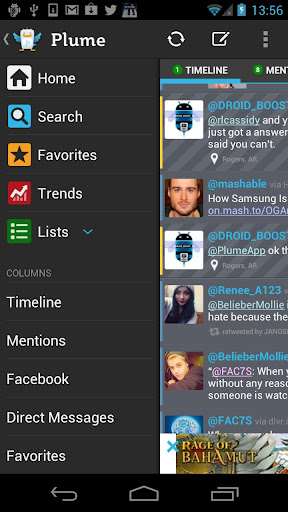 You're also able to shorten links with a click on the drop-down menu. Plume loads easily and quickly.
It's fully customizable so you're able to make the Twitter experience more about communicating.  You can have auto hashtags and usernames that will save overuse, access to preview photos and the ability to add geo-locations.
You can also post from Plume to Facebook as well, if necessary. Plume's design mimics the Google+ app, so it feels very comfortable and familiar.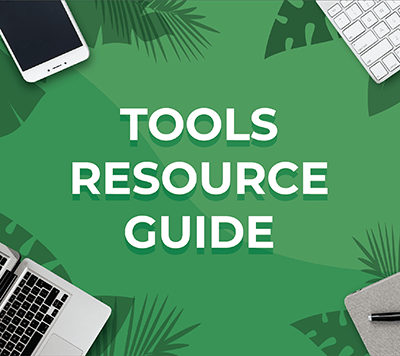 Looking for something to make your life easier?
Discover the tools we recommend to drive engagement, save you time, and boost sales across your entire marketing funnel or business.
Whether you need help planning content, organizing social posts, or developing your strategy, you'll find something for every situation.
FIND YOUR NEXT FAVORITE TOOL
However, I don't recommend using individual apps for each social network, as it can become time-consuming.
#4: Postling
Blogs are a huge factor in reaching your audience on social media and extending the life of your content.
Postling is an ideal app that allows you to create content that you can post directly from the app to your blog.
This social-friendly app also allows your business to monitor Yelp, Citysearch and RSS feeds (from sites like TripAdvisor) for new reviews about your business.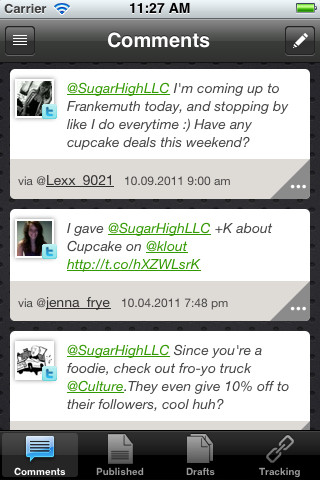 Share the best reviews to your blog, Facebook, Twitter and LinkedIn quickly and manage various accounts from one simple login.
You don't need to constantly switch from various social networks to remain active on them, including your blog(s).  Postling provides you one spot to access your social sites.
Currently the Postling app is only available for the iPhone.
#5: Buffer App
Buffer App allows you to easily share articles, photos, videos and status updates to various social networks.
Mixing up content helps you build a strong community.  Buffer keeps your social media marketing focused and consistent.
Currently you can choose three different social networks to link to Buffer under their free account:  LinkedIn, Twitter and even your business's Facebook page.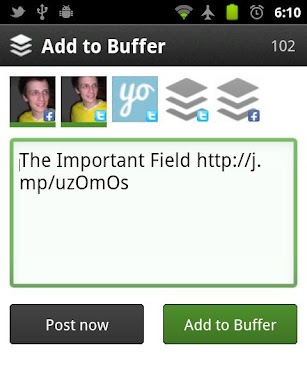 However, proceed with caution when using a third-party app like Buffer when posting directly on Facebook.  It has been proven to lower your engagement ratio (see more in #6).
Use Buffer for Facebook only when necessary.
With Buffer's free version, you can post up to 10 different times a day.  You can also choose which times you prefer to share throughout the week, allowing you to tap into optimal times to post.
Buffer helps you manage your time and share content regularly to your social networks.
You also have an analytics tab to see what's working and what isn't.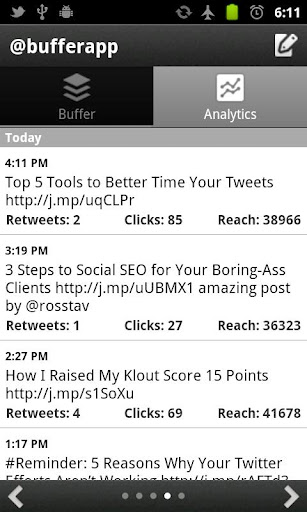 Buffer is great to use every day to ease the stress of being active on your business's social networks. Simply add content and Buffer will do the rest.
#6: Facebook App
The Facebook app is another must-have smartphone app for all social media marketers. Since Facebook is one of the main social media platforms, most businesses have a presence on Facebook and have built a community there. There are a variety of Facebook smartphone apps available.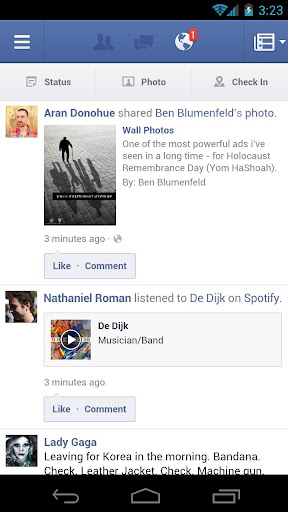 However, the Facebook algorithm has recently changed to favoring natural posts, which means uploading pictures, videos and writing a status update is much preferred over sharing a link.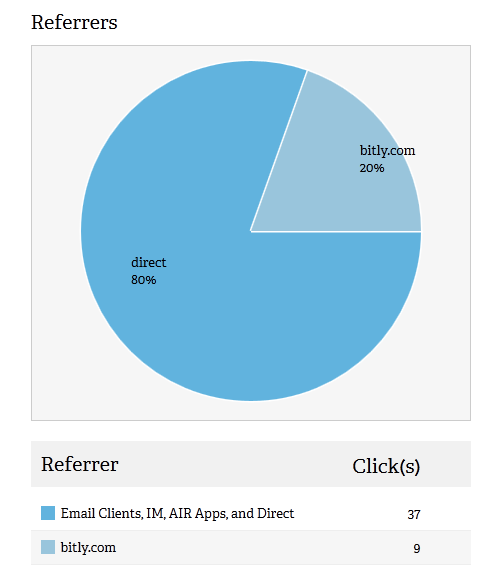 This doesn't mean that you shouldn't post links. It simply serves as a reminder to diversify your content and use the Facebook app to access your page to respond to comments and monitor what's being posted.
This app is the best way to use Facebook from your phone because you can view Facebook as if you were on the site.
Use these tools to manage the time you spend on social media and create an easy process to find interesting stories and information to post on your social networks.
They'll also help you diversify the content you share and publish your content at different times throughout the day and week.
This is the ultimate way to connect with people within your online communities.
What do you think? Have you tried these apps? Do they help you with your social media marketing? What smartphone apps do you use to stay connected with your social media communities?  Please share your questions and comments below.
Get Your FREE Course: Web3 for Beginners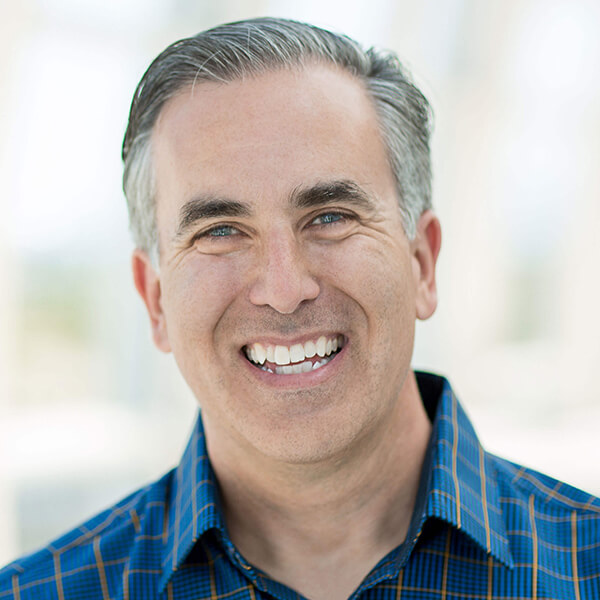 Curious about Web3, but don't know where to start or who to trust?

Introducing Web3 for Beginners, a course taught by Michael Stelzner, the founder of Social Media Examiner.

Learn the basics of Web3 and apply it to your business with this FREE comprehensive course.
CLICK HERE TO GET FREE ACCESS