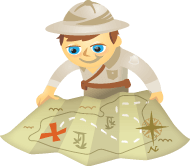 Looking for ways to boost engagement?
Have you considered live mobile streaming apps, like Meerkat and Periscope?
Live streaming video is a great way to interact with your audience in real time.
In this article you'll discover six ways live streaming video helps you connect with your audience and increase engagement.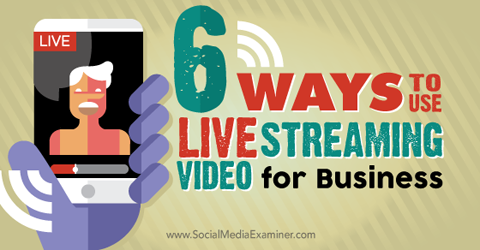 Listen to this article:
Where to subscribe: Apple Podcast | Google Podcasts | Spotify | RSS
#1: Share Live Events
Sharing live events with your audience can make them feel more connected to your company or industry. The key here is not just showing the event, but also letting users be a part of it.
Create stories for your viewers. If you just show what's happening in one location, viewers are likely to get bored quickly and disconnect. Instead, walk around to show them the event. Be your audience's eyes and ears.
Keep an eye on their comments too, and when possible, reply to them. Ask viewers what part of the event they want to see and whom they'd like to meet.
During the RSA Conference in San Francisco, Alicia Mae from SecureNinja broadcasted part of the event to her audience. In this video she applies those principles. She asks viewers what they'd like to see while she walks around and speaks to the camera.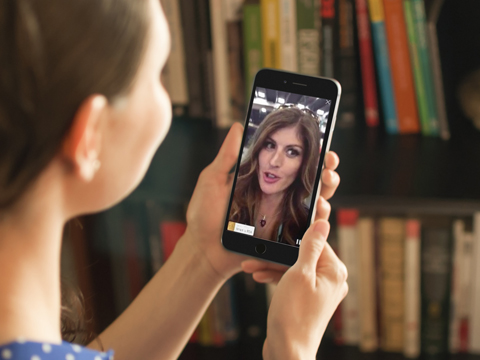 An important part of many events is the release or announcement of news and products. If you have authorization from event organizers, show these unique moments to your audience.
#2: Host Interviews
Brands and companies are centered on people–and in fact, "people" is one of the seven Ps of the extended marketing mix. However, companies sometimes forget this and become too promotional.
Do short live interviews with employees or clients to increase engagement. These interviews not only show the human side of your company, but also offer personal ideas and opinions.
The Verge is an online magazine that specializes in technology, science and culture. They run a daily event on Periscope called "Let's Discuss," where they have a discussion about something they've covered on their website. You can see a sample in this video.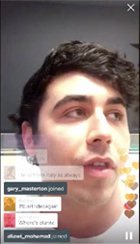 Don't promote your brand too much during these sessions. Provide fresh content to your viewers while keeping the intrinsic aspect of your business as part of the video.
Get Your FREE Course: Web3 for Beginners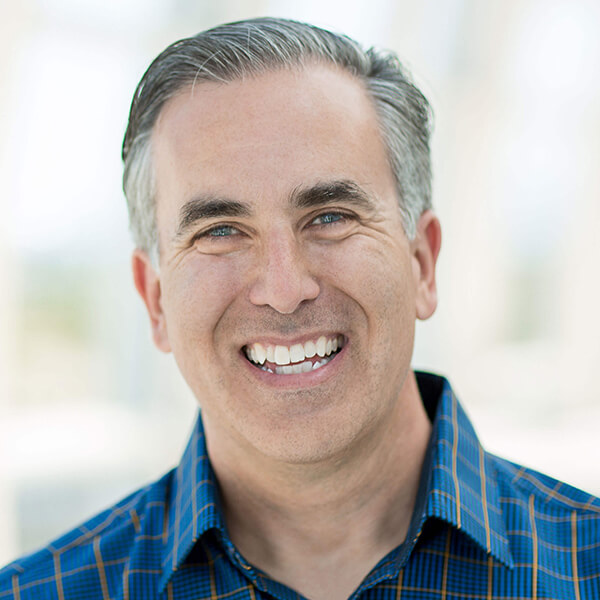 Curious about Web3, but don't know where to start or who to trust?

Introducing Web3 for Beginners, a course taught by Michael Stelzner, the founder of Social Media Examiner.

Learn the basics of Web3 and apply it to your business with this FREE comprehensive course.
CLICK HERE TO GET FREE ACCESS
Mashable streams discussions and events about the same topics, in the same style, that you'd normally find on their website. Consistency is key to maintaining an engaged audience.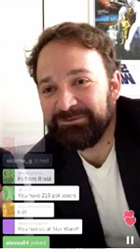 Remember to acknowledge your audience and reply to their comments. If you're streaming an open discussion, ask viewers for their opinions. If it's an interview, let your audience ask questions and then select the most interesting ones.
#3: Show How You Create a Product
Your audience typically can't see how your products or services are created. With live streaming video, you can show them what it takes to go from concept to product completion. This is a great way to give your audience a glimpse of what is involved in building your brand.
Avenue Beads is a Chicago-based company that produces glass jewelry and artwork. Their pieces require a lot of work and experience to create, so they used live video to give viewers a peek at how they produce these items.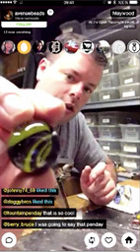 You can apply this same principle to services as well. For example, an insurance company can show viewers the customer service department where employees answer calls.
Remember that users see only the final result from your company–your product or service. Any step in between is a story of value and likely will increase engagement with your brand.
#4: Give a Behind-the-Scenes Look
Another way to use live streaming is to show users behind the scenes of something they normally wouldn't have access to.
In this video from NBC News Los Angeles, co-anchor Adrian Arambulo takes the audience for a quick stroll around the studio before the 11 pm news. Adrian reads comments and responds to them while showing users different areas of the TV studio, from the coffee machine to the anchor desk.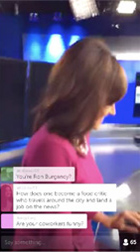 Keep in mind that you can go beyond just your company location. Anything that is typically off-limits–or provides a different point of view–will interest many users.
Mercedes-Benz makes their audience part of a photo session for their S-Class model. All of the images are then uploaded to their online channels under the hashtag #MBEP15, which gives users an idea of what happens on both sides of the camera.
Showing how content is produced is a great way to engage with your audience.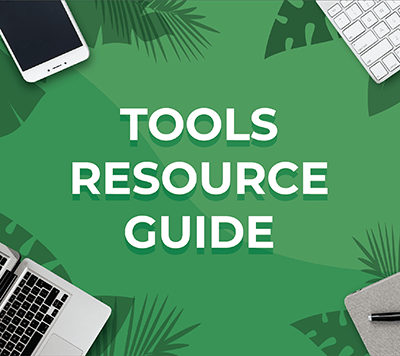 Looking for something to make your life easier?
Discover the tools we recommend to drive engagement, save you time, and boost sales across your entire marketing funnel or business.
Whether you need help planning content, organizing social posts, or developing your strategy, you'll find something for every situation.
FIND YOUR NEXT FAVORITE TOOL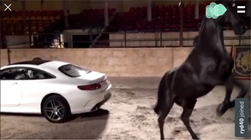 You can enhance this type of stream by involving viewers in the session. Ask for their opinions or reply to some of their comments.
#5: Conduct Training
Most people are avid learners if the content is interesting to them. Use this to your advantage by becoming your audience's go-to reference for a particular topic.
Live streaming from mobile is obviously limited when compared to desktop, because you can't share your screen and include additional content with the stream. However, this doesn't have to be a roadblock for live streaming training sessions. After all, one of the reasons why Meerkat and Periscope are growing so quickly is their mobility.
Use a small tripod to hold your phone and talk to the camera while gesturing with your hands. If you need to show a specific detail, simply grab the phone and show a closeup.
Digital Republic, a creative and photography studio, uses this approach to deliver training sessions on Photoshop, photography and visual content. You can see an example in this video.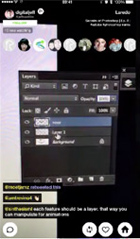 This technique may seem amateur, but an informal touch typically produces more engagement among viewers. Many perceive this type of stream as more genuine than a scripted one.
Don't think of live video training as a session where you lead your audience step-by-step through a process. You can simply discuss a topic you're knowledgeable about and let viewers ask you questions about it.
This is what Tablo Publishing does in this clip where they talk about ebooks and online publishing. You can see that their approach is very relaxed.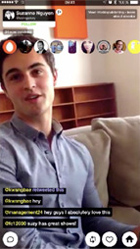 The key to training is repetition and interaction. Make your sessions ongoing by scheduling them daily or weekly.
Scheduling content helps users remember when your live streaming session airs.
Remember to allow time for viewers to ask questions, or simply answer questions during the broadcast.
#6: Host Q&A Sessions
Organize sessions where you let the audience ask you about their concerns or areas of interest. This is a great way to increase engagement because you're showing people that you care about their thoughts and opinions.
Acknowledge questions that are interesting and can provide value to your viewers. Mention the name of the user asking the question to further increase engagement. If you get comments from trolls or abusive users, simply ignore them.
In this video, Rene and Casey Nezhoda from Bargain Hunters Thrift Store are hosting a Q&A session. They try to answer as many questions as possible about how they run their business.
They ignore silly comments, but answer questions that are a bit more delicate (such as questions about their political views).
Selecting a specific topic for the Q&A–rather than letting users ask random questions–is a better way to increase engagement. Plus it helps you filter questions and select only the most interesting.
SwedishFoodTV has found a great way to connect with their audience using live streaming video. They broadcast recipes live and have Q&A sessions where viewers can ask questions related to the dish of the day.
They also take advantage of Meerkat's content-scheduling option by creating custom images for upcoming streams with a call to action pointing to the Subscribe box. Users who subscribe to a stream receive a notification on their smartphones when the event starts.
Note that SwedishFoodTV also uses a specific hashtag for the stream.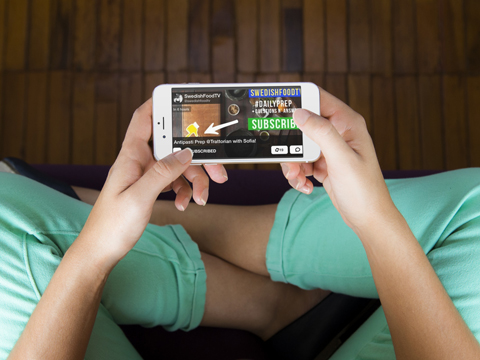 Live Streaming: What Behaviors Drive Engagement
The key to successful live streaming videos is understanding what behaviors drive engagement:
Curiosity: Human beings are curious by nature and eager to discover new things. Live streaming shows the audience content that they may not otherwise see.
Desire for recognition: Being recognized is important to many people. Viewers of live streams are not anonymous, and the broadcaster can call individuals by name (or user ID).
Sense of belonging: Due to their limited duration, live streaming videos usually don't get thousands of viewers simultaneously. Seeing the number (and IDs) of users subscribed to a stream makes viewers feel connected to a group.
Control: Live streaming allows users to interact and be part of the show. Their comments can affect the broadcast, and the broadcaster may respond to them.
Exclusivity: The content of a live streaming video is unique in that only those connected can interact with it.
Conclusion
Live streaming video offers seemingly endless possibilities for connecting with your audience. Keep in mind that you can combine some of these ideas to create something unique. Run different sessions to find what resonates best with your audience.
When broadcasting your video, be mindful of any copyright issues and user privacy. When approaching individuals, let them know they're on a live video stream, and if they don't want to participate, respect their decision.
What do you think? Have you tried Meerkat or Periscope for live streaming? What strategies do you use to create live streaming videos? What is your experience as a viewer? Please share your thoughts in the comments below.
Live stream images from Placeit.
Get Your FREE Course: Web3 for Beginners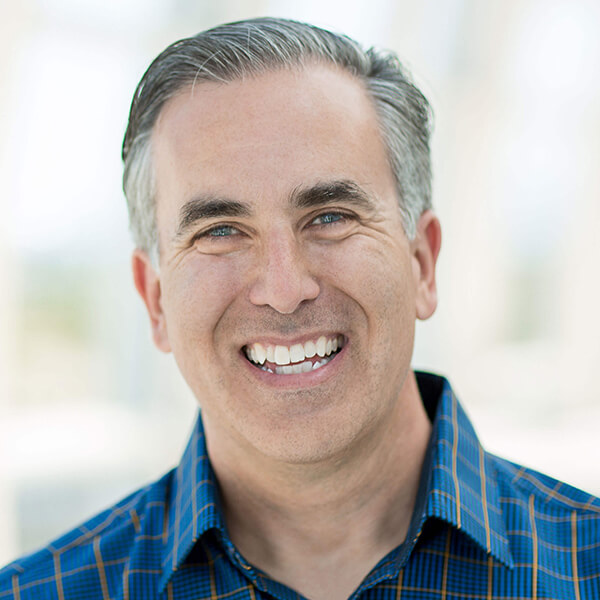 Curious about Web3, but don't know where to start or who to trust?

Introducing Web3 for Beginners, a course taught by Michael Stelzner, the founder of Social Media Examiner.

Learn the basics of Web3 and apply it to your business with this FREE comprehensive course.
CLICK HERE TO GET FREE ACCESS