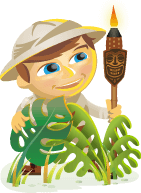 Do you use stories to market your business?
Are you wondering how you can get people to share your content?
To learn how to inspire your fans and followers to share your stories via social media, I interview Simon Mainwaring for this episode of the Social Media Marketing podcast.
More About This Show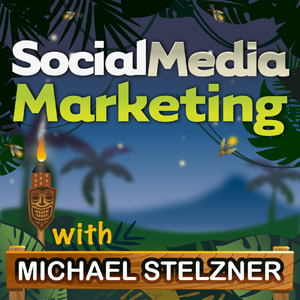 The Social Media Marketing podcast is a show from Social Media Examiner.
It's designed to help busy marketers and business owners discover what works with social media marketing.
The show format is on-demand talk radio (also known as podcasting).
In this episode, I interview Simon Mainwaring, author of We First: How Brands and Consumers Use Social Media to Build a Better World. He's a consultant who's worked with brands like Nike and Motorola. Simon also hosts the upcoming We First Social Branding Seminar in West Hollywood in a few days.
Simon shares the importance of tapping into the power of your fans to share your story.
You'll learn how you can create a story and the kind of content you need to use to succeed.
Share your feedback, read the show notes and get the links mentioned in this episode below!
Listen Now
Where to subscribe: Apple Podcasts | Google Podcasts | Spotify | YouTube Music | YouTube | Amazon Music | RSS
Here are some of the things you'll discover in this show:
Social Sharing
Why is it important to tap the power of fans?
Simon states that the power of social media is not in the ability of a brand to sell directly to a customer; it's more to inspire a customer who made a purchase to talk about your brand to others.
With traditional media, it was "one to many." A television commercial would reach many people. Whereas with social media, it's about "one to one to many." Kevin Kelly, co-founder of Wired magazine, said, "One member of those thousand fans and those thousand fans will promote you to so many other people."
Apple's marketing looks effortless, but they do very conscious things to build their rabid fan base.
They celebrate the customer through the priority they give to the user experience. There is no other brand out there that spends so much time and attention to make sure their customer experience is so well-captured in the product itself.
Apple really listens to their customers and the marketing is done in a very human way. The video below shows the campaign for the iPod, which was done in very simple language.
You'll discover what else Apple does to tap into the human dynamics and how they have a raving fan base.
Not everybody has the brilliance of what Apple has built and Simon says there is a fundamental shift that every brand needs to make.
The shift is for companies to market themselves not as the celebrity of their customer community but rather as a celebrant. You have to stop talking about yourself. Instead talk about your customers. Now thanks to social media, there is real-time dialog between brands and consumers.
If you want to inspire your fans to promote your brand and build your business, you need to reframe your marketing as a celebration of your customer community. You'll hear the questions you need to think about that get customers to share and what gives you the power of one to one to many. You can then use your marketing platform to celebrate your customers.
There are many entrepreneurs and big brands that transform their experience with social media. Brands have changed their positioning and it's become a benefit to their customers.
Coca-Cola's marketing used to be "The Real Thing." Now they've changed it to "Open Happiness." Pepsi was "The Joy of Pepsi," and now it's "Refresh Everything."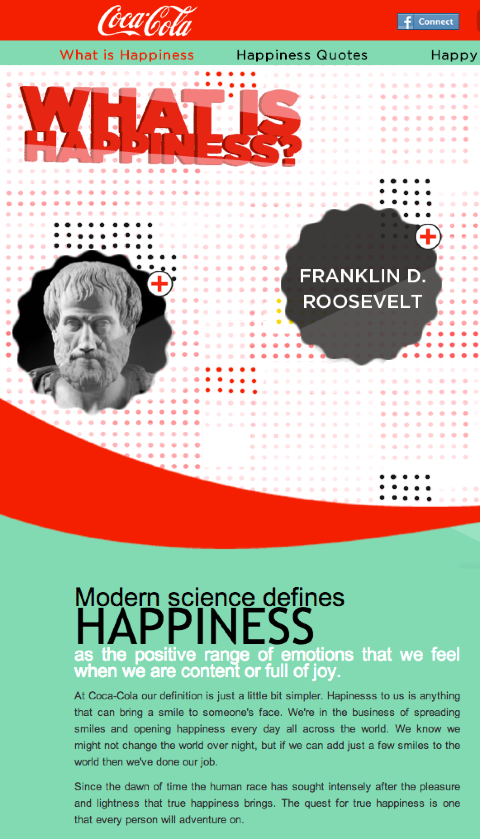 You'll hear how Sharpie celebrates their customers and what Intel did to make it all about their customers with the launch of the Museum of Me.
Listen to the show to find out how the direction of conversation has reversed between brand, company and customer.
What's happening in the PR and advertising industry to bring about this shift?
Simon says that the main challenge is to keep pace with change, because whenever you come up with a strategy, it's normally obsolete by the time you have it.
For many years, large brands thought they had to put a big monolog out there and talk at people.
You'll find out how a lot of big brands broadcast confusingly and how that can impact the customer's ability to talk about your brand meaningfully to others.
If you're a small company or an entrepreneur, the greatest challenge is to give yourself time to think about your brand and your marketing.
The only way to get customers is to define who you are, know what you stand for and then communicate it in a way that's meaningful and relevant to them.
Listen to the show to hear why an undefined brand is unshareable.
Why do people care so much about having the opportunity to be heard?
Simon talks about a couple of examples from the past few months.
When you watch Lady Gaga's new video "Applause," she's literally saying "Look at me!" She lives for the applause. Her whole film clip is a series of selfies, with different portraits of herself with the message, I'm not like you. I don't fit in.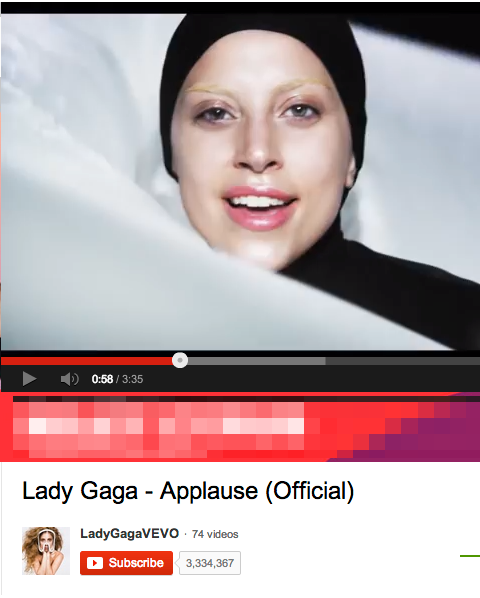 It's a snapshot of the mindset that's informing millennials and the younger generation.
You'll hear an example of another celebrity who recently used a particular image, which was shared 300% more than any other image of theirs. There is a very strategic awareness now and the tools available drive new dynamics. They influence the way people behave in the real world.
Marketers need to reframe how they think about reaching their customers and recognize that their customer shares ownership of the brand.
Customers want to co-create the content and be a part of the conversation. If you allow them to do this, they will willingly and happily share your brand with others. You'll learn about why you shouldn't cross the line when you say you stand for something.
Customers will partner with you and build your business with you only if you market and conduct your business with integrity.
There is an innate need in most humans to be acknowledged for something. When you as the brand or company empower people and give your platform to them, not only do you benefit—you draw people to you who love you, evangelize for you and become sharers of that content.
The nature of Simon's company, We First, is the counterpoint to "me first." They exist to celebrate the collective.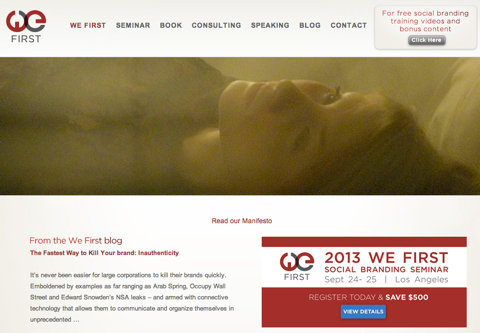 If you reach out and celebrate somebody else—a customer or an organization—they will like you. They will be predisposed to talk about you to other people and you will earn goodwill.
Listen to the show to find out what else you can do to create a reservoir of goodwill and how it can elevate your brand.
What are stories for a business and how should businesses go about creating them?
People make the mistake of looking externally for stories. Simon advises you to look inward.
What companies have done with viral videos and rapid success stories is to tap into a way to inspire their customer base. The customers then become brand evangelists to help build the business.
You need to look internally and ask yourself these three questions:
Why did you start your company?
From a competitive point of view, what am I the only of?
When my company is at its best, doing whatever we do, what are we doing?
If you ask yourself these questions and lay out the answers, you'll start to see a theme. One further question you need to ask yourself is: In your category, what human property or emotion do you want to own?
You'll hear Simon relate this to laundry detergent products. Even though there are many varieties, they all have different messages. Each brand looks at the emotions involved in what they say to their prospective buyer that makes them want to own a piece of it.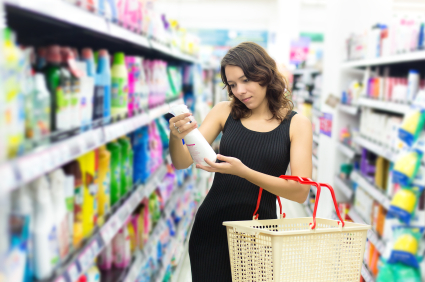 Whether you are one person or have 100 employees, you need to look at your category and figure out what human property or emotion you want to own. Once you discover this, you can frame your messaging in a way that celebrates your customers. This makes you relevant and meaningful to them.
Simon breaks down the three steps with the laundry detergent and gives examples of how a detergent company can get people to share their story.
You'll hear examples of how you can co-create content with your customers, which will inspire them to share it. You can then put your customers on a pedestal through your brand's platform. It's a great way to engage your community.
Listen to the show to learn how you can leverage the power of your community to launch a product.
What should businesses do to encourage sharing of stories?
Simon states that you have to be executional and tactical. It's about how you ask people.
You'll hear Simon give a great example of the how Johnny Cash fans were given the chance to recreate his last video frame by frame with drawings and paintings of the original footage. It was then reassembled and the final video was launched with the same footage, hand-created by fans.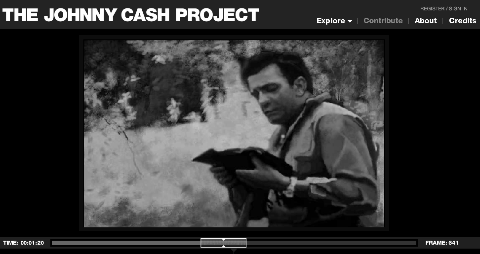 You need to think about how you can ask people to share your story in a way that will make them the celebrity. Then you can ask them to share it.
Listen to the show to hear an example of a way to get people to post photographs after they have used your product.
What is the role of employees, if any, in helping a story get shared?
Simon believes that the most important piece of defining your brand is internal.
It's how you communicate and what you stand for with your employees. No matter where your employees are—either out socially or on their social media channels—they are your word-of-mouth advertising. They should embody the company's values and mission.
Simon suggests two things for your employees and you'll hear examples for each.
Tell your employees (no matter how big your company is) what you stand for. Celebrate their engagement.
Give them a toolkit of different ways to get involved.
Virgin Atlantic's tagline is Flying in the Face of Ordinary. You'll also hear what Richard Branson did that reflected their tagline in a way no one has ever seen and how his staff has also used it.
https://www.youtube.com/watch?v=WptXNmxtE88
Simon states that there has never been a better time for entrepreneurs to take these relatively inexpensive tools and use strategy and tactics to rapidly excel in their business. You have to learn how to do this to enjoy the benefits. When you do it, you'll be one of the people whom everyone else is talking about.
Listen to the show to find out what gives you permission to engage socially and be human for your company.
This Week's Social Media Question
Richard Wilson, CEO of Social Media Systems Manager, asks, "When looking for your target audience, I understand you need to determine where they are and what demographic you're looking at. When looking for your target audience, a lot of research I have done shows that all you have to do is ask them what social media networks they like hanging out on. If you don't know where they are in the first place, how can you ask them what networks they like to hang out on?"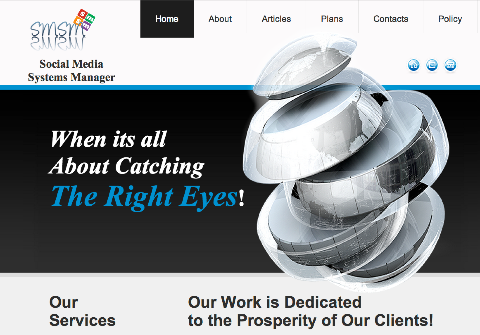 If you don't have any customers you can ask yet, or you don't feel you can ask them, which is probably the situation for a lot of businesses, then here is what I recommend.
You can reverse-engineer this, which means spy out the competition. Research who your competition is. If there is no direct competition, then expand your category slightly.
Visit their websites and look at what social networks they are focused on. Then go to these particular networks and see whom they're following.
When you analyze the competition and see whom they focus on, you can go a long way and make some assumptions that there is probably a target audience out there. Look at a few and aggregate them.
You'll hear how bloggers and podcasters are also great contacts.
These are very simple things and it doesn't take a lot of work to get this information.
I hope this gives you a good start.
Call in and leave your social media–related questions for us and we may include them in a future show.
Listen to the show to learn more and let us know how this works for you.
Other Show Mentions
Social Media Success Summit 2013
Social Media Success Summit 2013 is a special online conference designed to help you master social media marketing (brought to you by Social Media Examiner).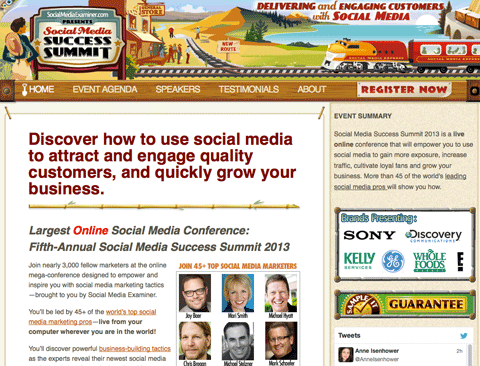 Forty-five of the world's leading social media pros will show you how. Instructors include Jay Baer (author, Youtility), Chris Brogan (co-author, Impact Equation), Mari Smith (co-author, Facebook Marketing), Michael Stelzner (founder, Social Media Examiner), Mark Schaefer (author, Return on Influence), Jesse Stay (author, Google+ for Dummies), Amy Porterfield (co-author, Facebook Marketing All-in-One for Dummies) and experts from General Electric, Sony, E! Online, Kelly Services and Discovery Channel–just to mention a few. Fully online. Click here to learn more.
This event starts soon. It takes place over an entire month and is online, which means you don't need to travel. We have three sessions every day, which are 45 minutes each. You can listen to them live or you can catch the recordings and transcripts. The recordings will be available the same day and the transcripts a few days later.
What's really cool about this is that we have set up a private and exclusive LinkedIn group just for attendees of this conference. As of this recording, 2500 people have signed up and more than 1000 of these people are interacting in the group. It's a great place to make connections.
So check out Social Media Success Summit 2013 if you want to be part of this mega-conference.
Key takeaways mentioned in this episode:
Ways to subscribe to the Social Media Marketing podcast:

What do you think? What are your thoughts on sharing your story? Please leave your comments below.