Are you looking for a better way to promote your products? According to our research, 65% of marketers want to leverage influencers.
In this analysis, you'll discover the latest trends focused on influencers.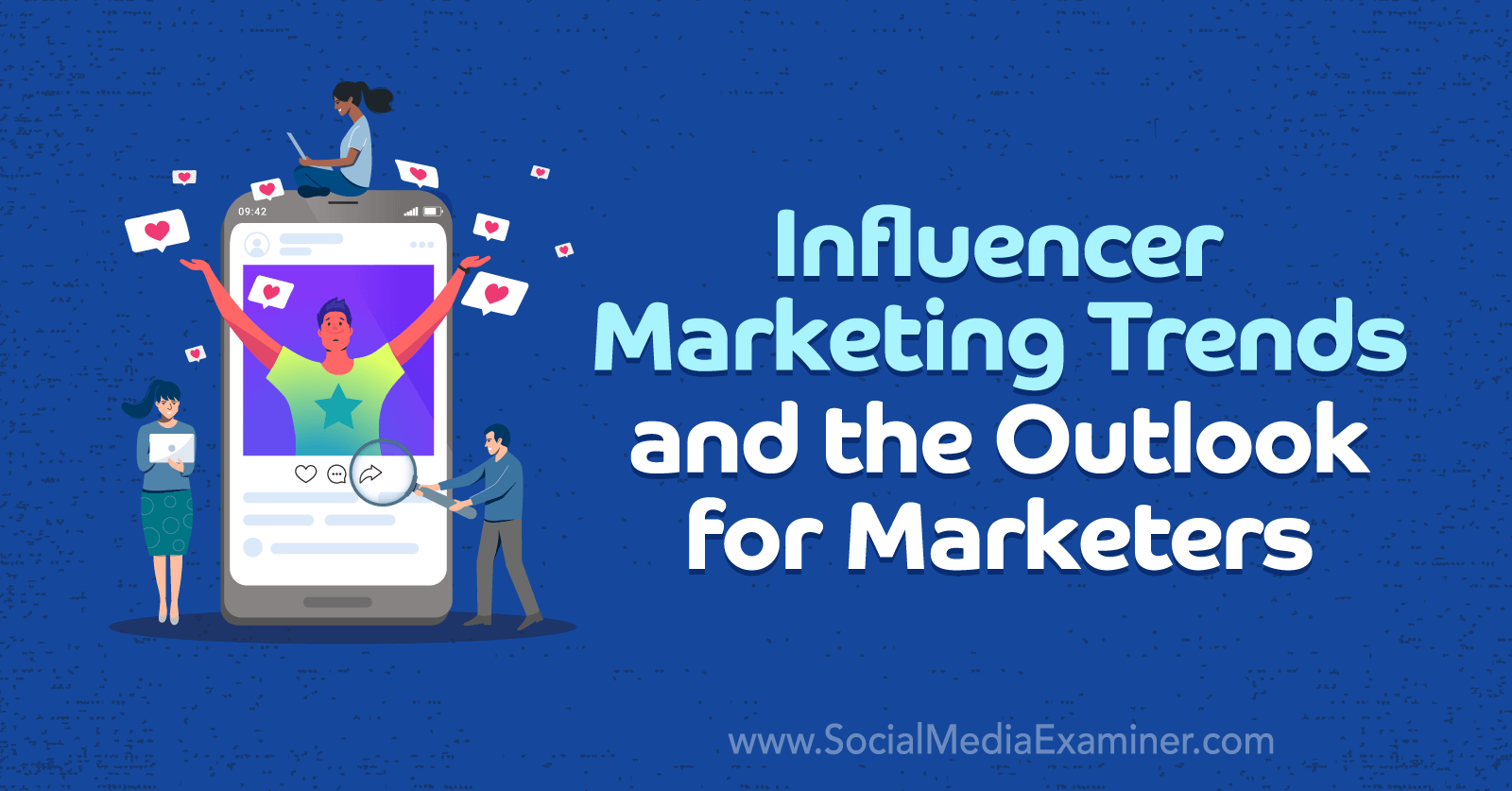 Influencer Marketing Growth Projections
According to eMarketer, 2021 kicked off a major growth year for businesses investing in influencers. By 2023, it will be a $4.62 billion industry in the United States alone.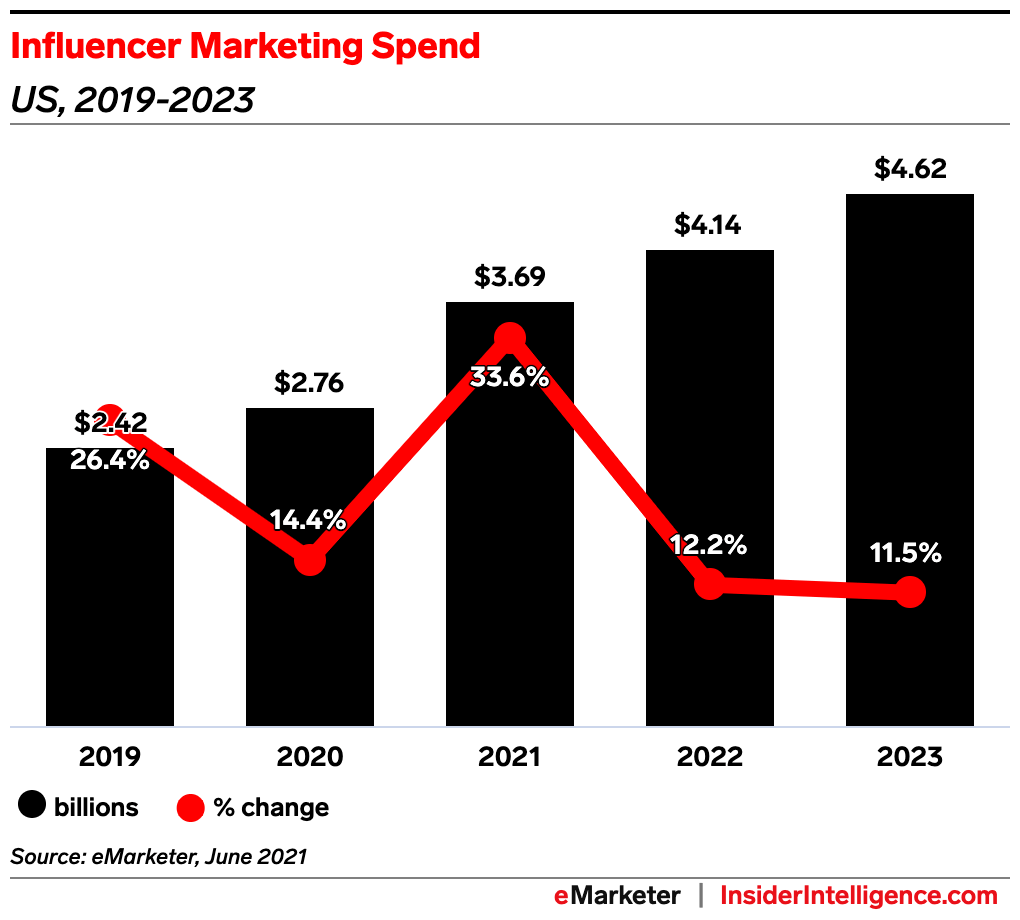 A key reason why businesses are investing more in influencers comes down to one word: algorithms.
Across all of social media, algorithms reward those with highly engaged audiences and those who create content that people consume. This is where influencers tend to shine.
The share of businesses that use influencer marketing is growing substantially. Take a look at the chart below.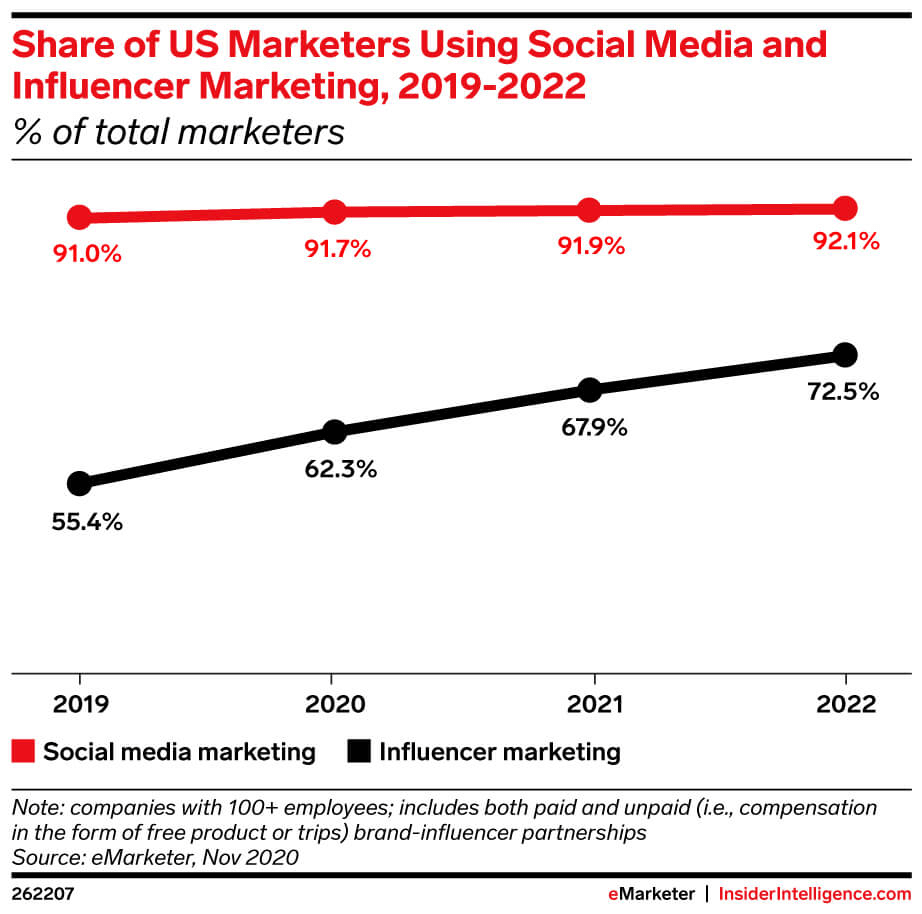 While this data focuses on businesses with more than 100 employees, the key point is that the trend line is rapidly climbing. Regardless of the size of your company (or clients), there's real opportunity here.
How Do Influencers Make the Most Money?
It's important to understand trends among influencers themselves so you're well equipped when seeking influencer relationships.
According to the Influencer Marketing Hub's Creator Earnings Benchmark Report 2021, brand deals are the main way influencers make money. These arrangements represent 77% of their income.
Affiliate deals and ad share revenue combined represent less than 10% of their income.
Additionally, the report shows that newer influencers are making far less than the most experienced influencers, which might be an opportunity for savvy marketers.
Launch Social Projects Faster and Easier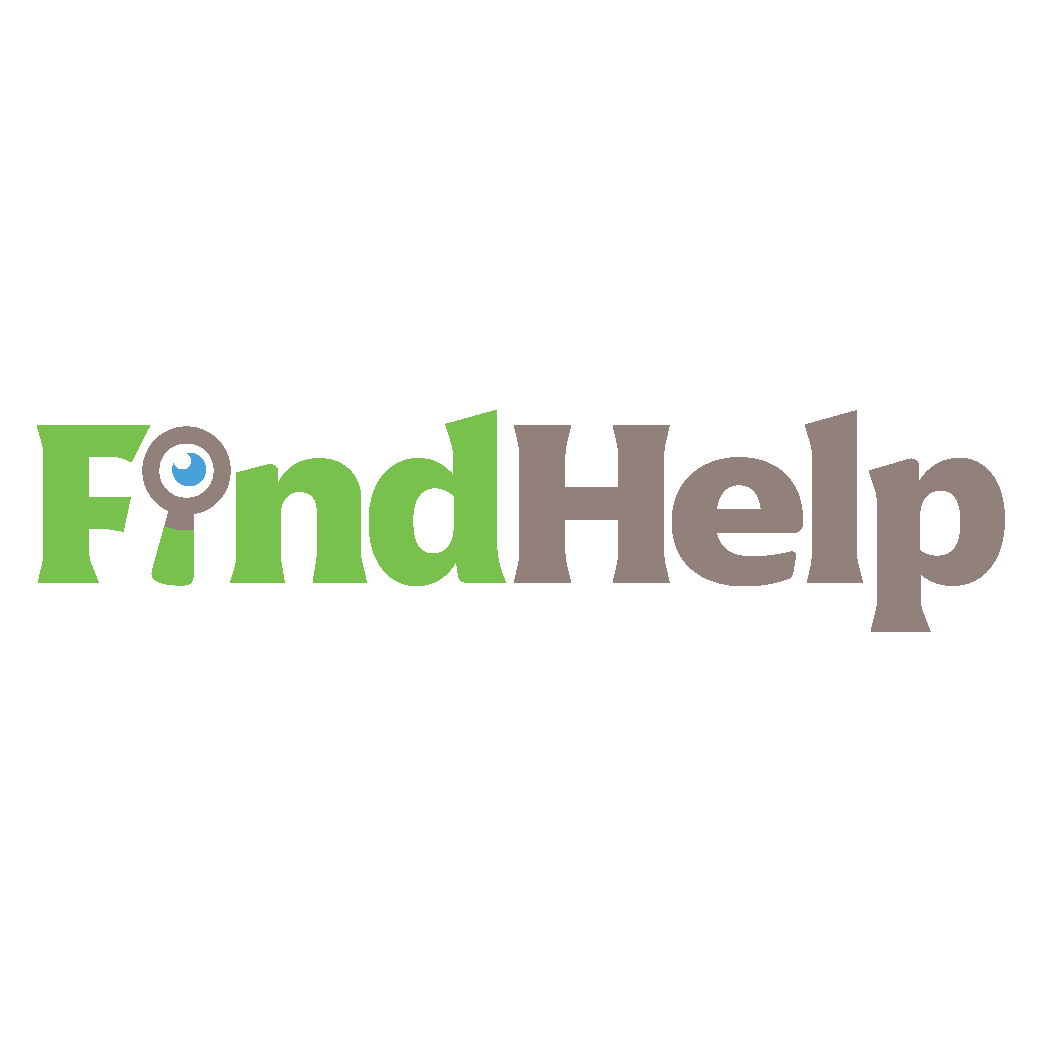 Looking for a content creator, campaign manager, or strategist for your social channels or a special project?

Find the right expert for even the most complicated project or campaign in just a few clicks with our new FindHelp marketplace. You'll have more time to focus on other areas of your business without sacrificing your social presence. Browse highly qualified Facebook and Instagram experts today.
FIND HELP TODAY
When it comes to social platforms, 72% of influencers use Instagram as their primary content channel, followed by TikTok (13%) and YouTube (9%). While Instagram and influencers seem to go hand in hand, marketers might want to explore platforms where content can have a much longer shelf life, like YouTube and TikTok.
Consumer Views on Influencer Marketing
A recent survey from SlickText found that consumers most value reviews (37.8%), followed by how-to content (16.3%), when it comes to sponsored content.
When asked about authenticity, however, consumers much prefer unbiased reviews. This means you'll need to allow influencers to share their honest thoughts if you want consumers to pay attention.
No Longer Just for Tech and Finance Nerds...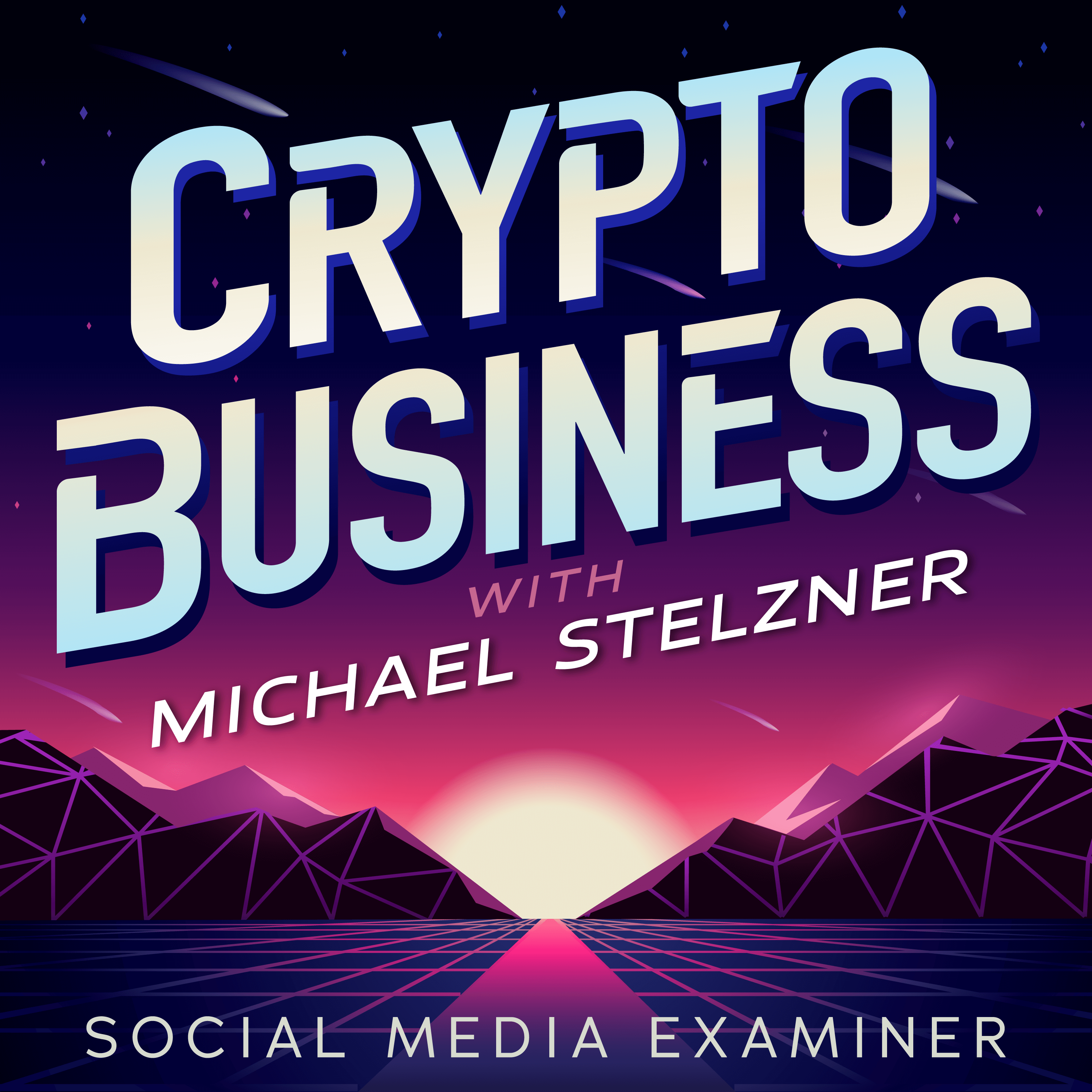 Originally just for people who understood the jargon, Web 3.0 is now the business playground for entrepreneurs, creators, and marketers.

Whether you're a newbie or have already gotten your feet wet, you can learn the ins and outs of NFTs, DAOs, social tokens, and more on the newest show hosted by Michael Stelzner—the Crypto Business podcast.

Follow the show on your favorite podcast platform to find out how to make Web 3.0 work for your business.
FOLLOW THE SHOW
Study the stats below to better understand how people judge content from influencers.
When asked which types of content makes influencers seem more authentic, the respondents said:
When an influencer provides insights into the influencer's personal life (23.56%)
When an influencer has interactions with followers (27.12%)
When an influencer who looks like they do (9.04%)
When the influencer provides an unbiased review of a product or service (34.43%)
The same group of respondents said the following content erodes their trust in an influencer:
Too many sponsored posts (31.07%)
Using stereotypical influencer phrases (14.33%)
Photos that look to edited (14.23%)
Politicized content (17.78%)
Promoting too many similar products (8.05%)
Over-enthusiastic endorsements (10.04%)
Not sharing enough of their everyday life (4.50%)
A few more data points: Gen Z respondents said Instagram has the most genuine influencers, followed by TikTok. Boomers said Facebook has the most genuine influencers.
Marketers' Views on Influencer Marketing
According to an Inmar Intelligence study, only 33% of marketers cite influencer marketing as an important part of their marketing.
The biggest challenge for social marketers is tracking influencer marketing actions to an actual purchase when multiple touchpoints are involved.
Here's some data from eMarketer showing how marketers are measuring influencer marketing success: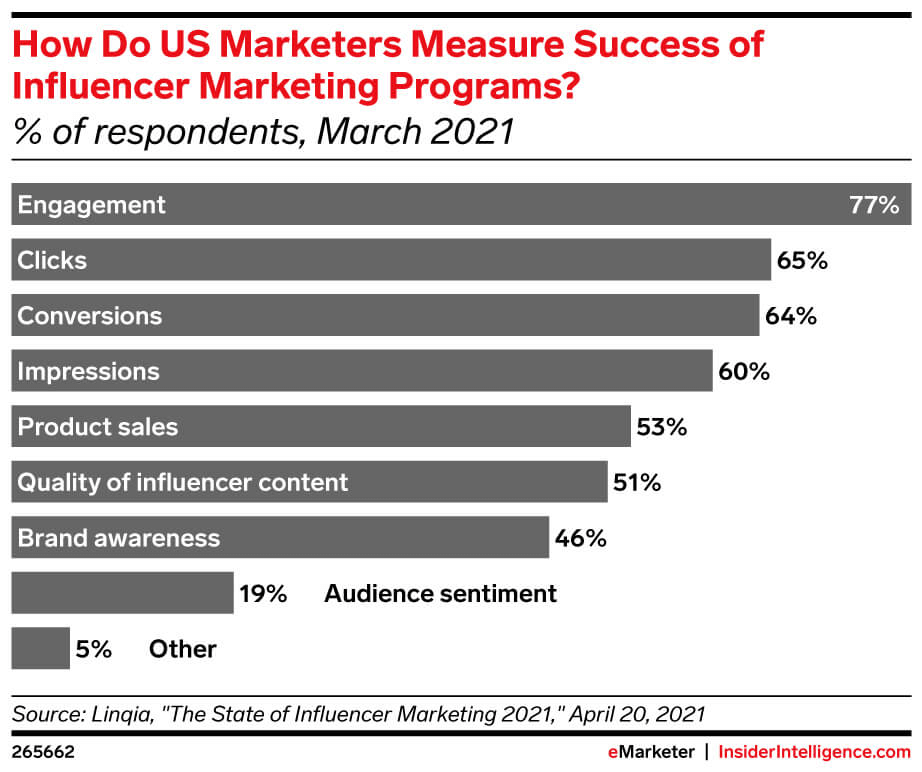 According to the Inmar Intelligence study, marketers prefer to use these platforms for influencers, in order of preference:
Instagram (74%)
Facebook (73%)
YouTube (68%)
Twitter (49%)
TikTok (42%)
Snapchat (36%)
Pinterest (28%)
Should you explore diversifying your marketing efforts with influencer marketing? If your organic efforts are stalling and you don't want to pay rising ad costs, forming relationships with up-and-coming influencers could yield substantial upside for your business.
Get More Advice on Influencer Marketing
Curious about NFTs, DAOs, and Web 3.0?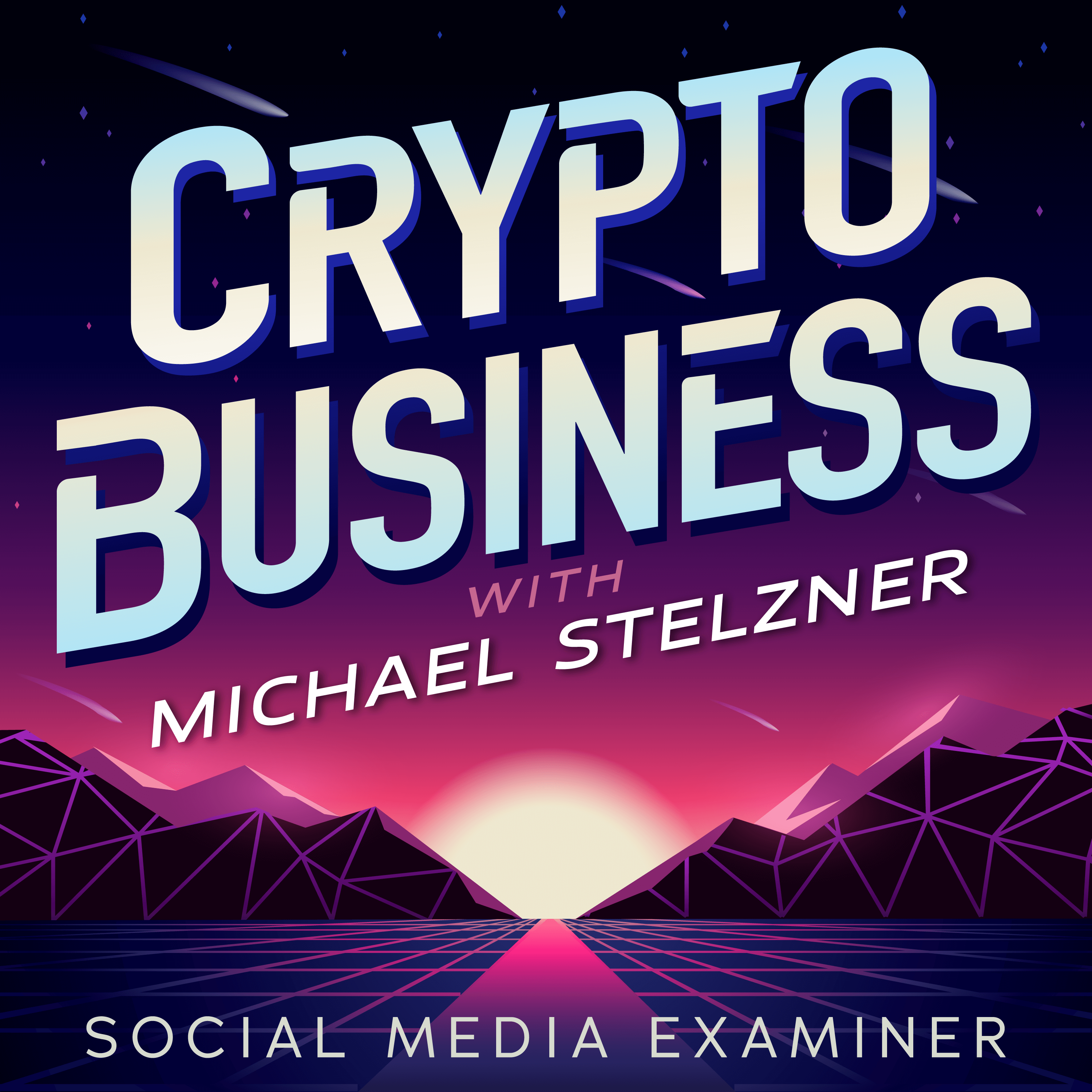 Follow the Crypto Business podcast to find out how NFTs, social tokens, DAOs (and so much more) will affect your business in the near future.

Every Friday, host Michael Stelzner interviews leading industry experts about what works right now in Web 3.0 and what to expect in the future, so you can prepare your business for the shift, even if you're a total newbie.
FOLLOW THE SHOW