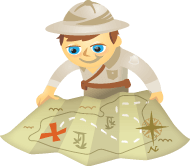 Is your local business on Facebook?
Wondering how to make your Facebook page official?
Verifying a local business page adds a layer of legitimacy to your presence and can help customers feel more confident when they engage with you on Facebook.
In this article, you'll discover how to get your local Facebook page verified.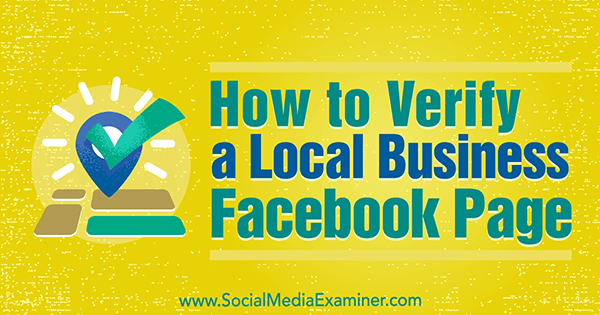 Benefits of Verifying Your Local Facebook Page
While Facebook's blue verification check mark signifies the authenticity of a public figure, media company, or global brand (such as REI), a gray verification check mark confirms the authenticity of specific locations for businesses or organizations.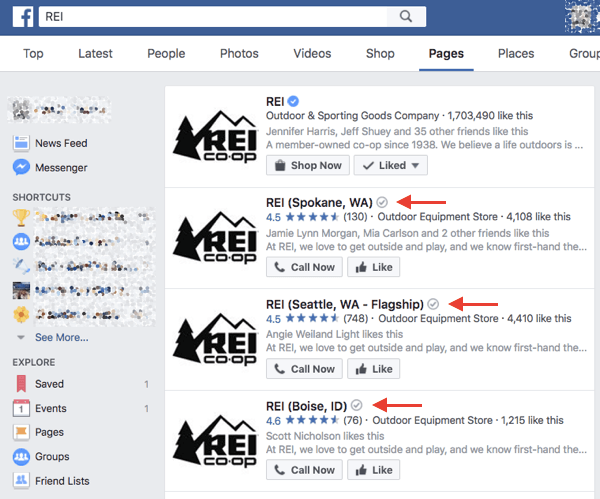 The main benefit of the verification check mark is that it will signify to users that your Facebook page is legitimate. So if an unauthorized person creates an imposter page for your business, the lack of this badge will signal to users the page may not be authentic. Beyond legitimacy, verification also provides implied endorsement and stature.
While it's not possible to measure the impact of a gray badge directly, there are some benefits you'll notice right away:
The gray badge adds instant credibility to your business page.
Users will know they're getting updates directly from your business rather than from a fan account or another unofficial source.
If users want to talk directly to your business about complaints, returns, or general customer service needs, they'll know they're in the right place.
Your Facebook page will rank higher in search results.

Ready to get your local retail business's Facebook page verified with a gray check mark? Here's how.
Note: This feature has not yet rolled out globally.
Verify Your Facebook Page With Facebook
First, go to your Facebook page. On mobile, tap through to Edit Settings; on desktop, go to Settings.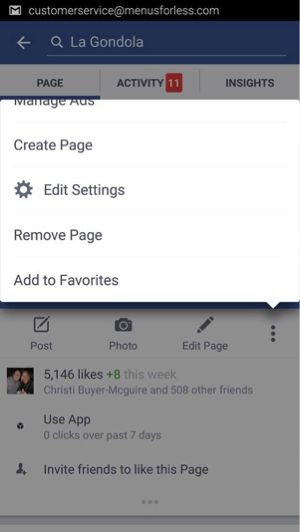 Under Settings, tap General.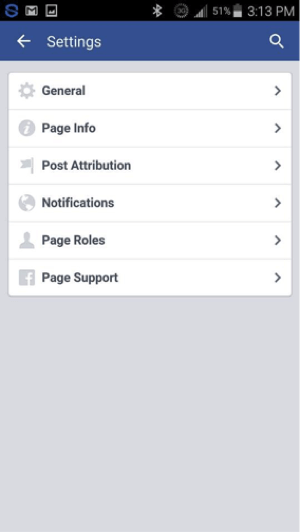 Look for Page Verification and tap on Verify Your Page.
Experience Social Media Marketing World Without the Travel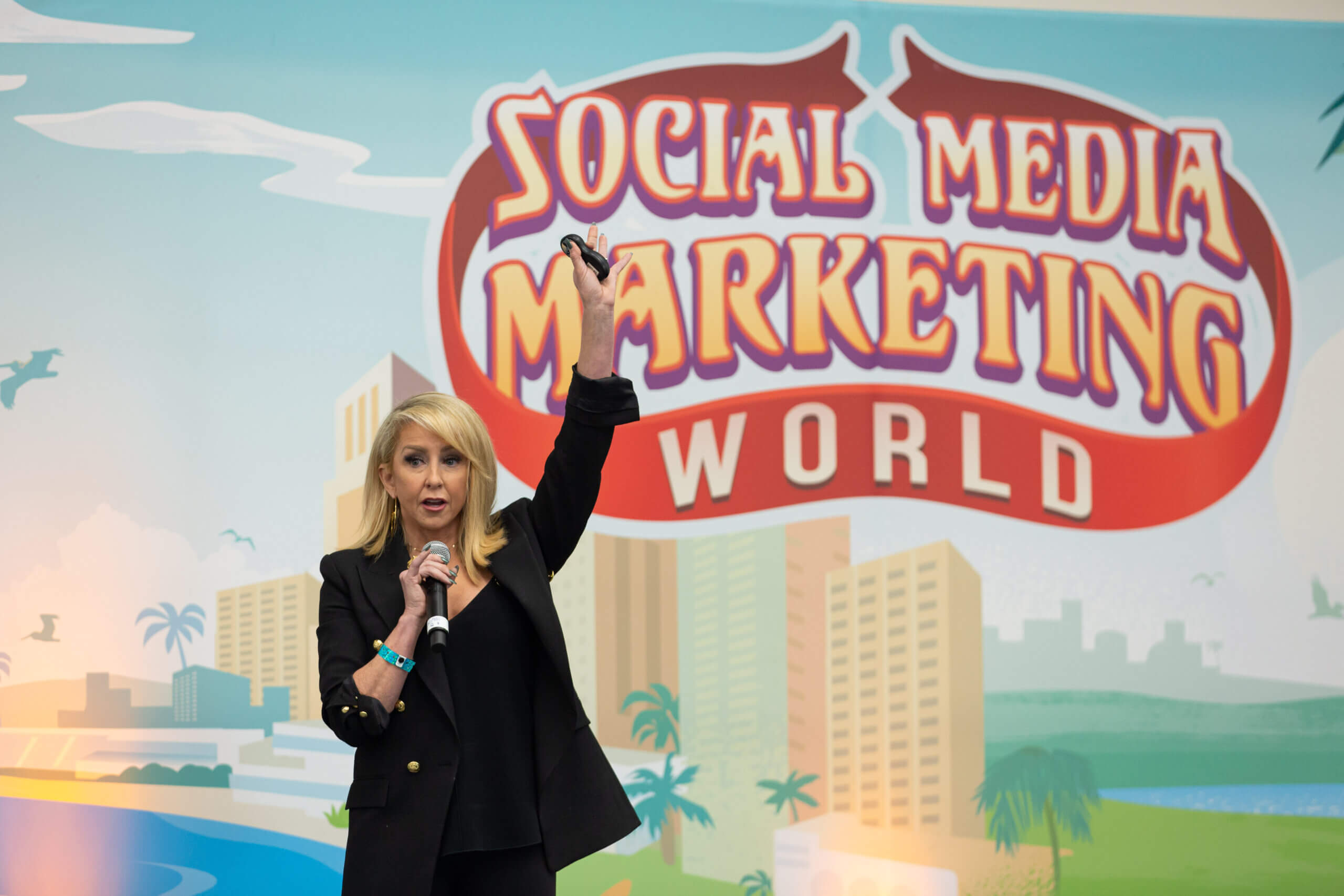 Imagine learning from the world's top social marketing pros without ever leaving your home or office.
Attend Social Media Marketing World virtually with an On-Demand Ticket. Watch all the sessions, keynotes, and workshops when and where you want! You'll walk away with real business-building ideas without having to deal with the stress or expense of travel.
CLICK TO LEARN MORE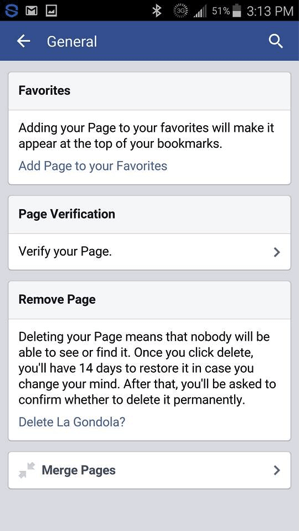 Next, enter your business phone number in the text box and tap Call Me Now. Alternatively, click the Verify This Page With Documents Instead link above the Call Me Now button and upload a photo of an official document with your business's name and address.
Get Expert Social Media Marketing Training from the Pros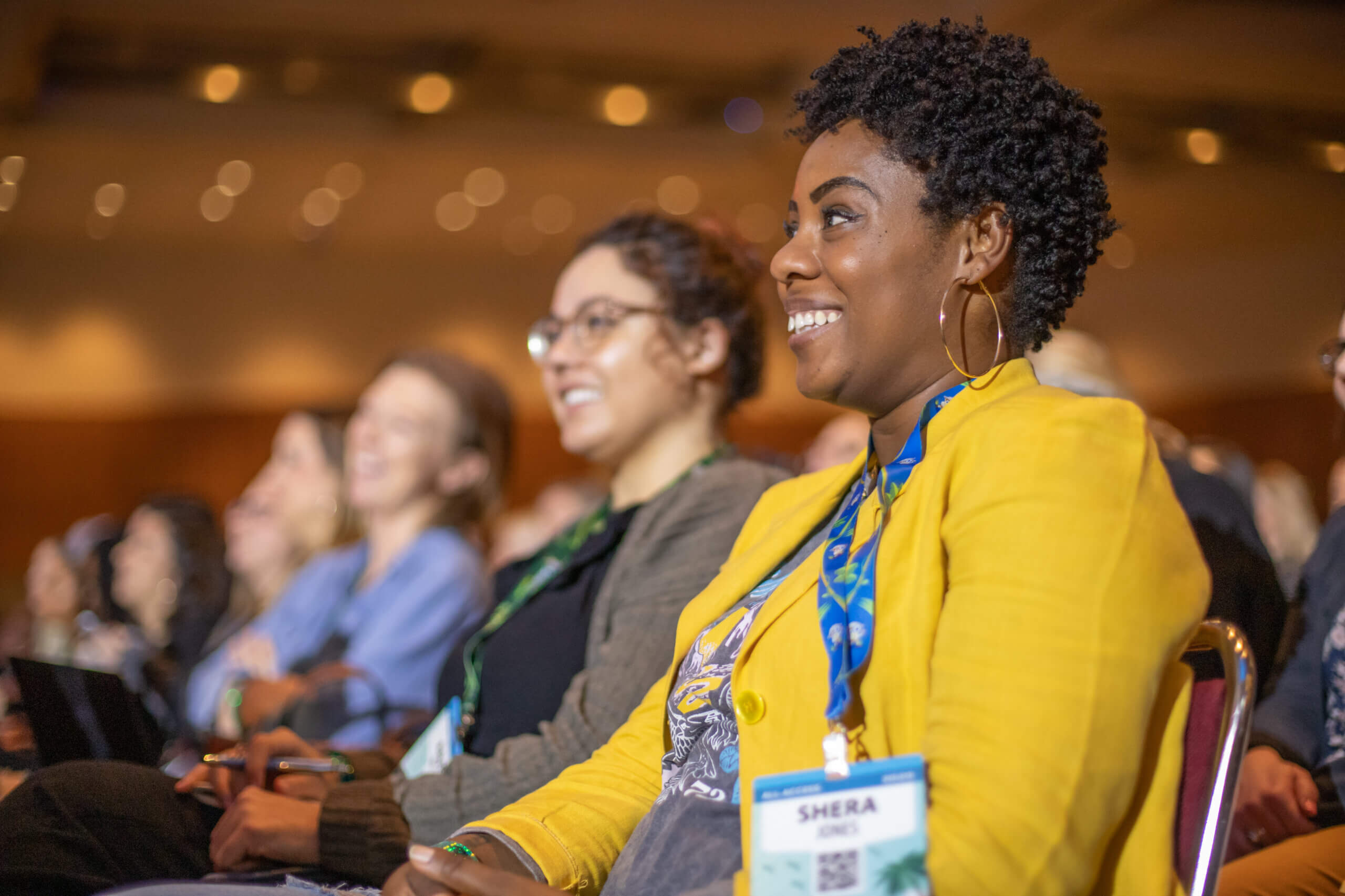 Want to get ahead of the competition or learn how to diversify your strategy?
Learn from dozens of the industry's most trusted experts, rub elbows with other smart marketers, and take your marketing to the next level during this 3-day event in sunny San Diego, CA.
CLICK TO LEARN MORE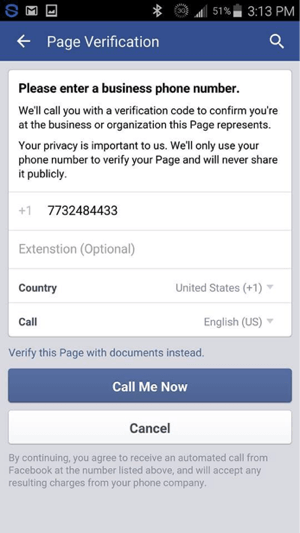 Wait for a phone call from Facebook and be sure to write down the 4-digit verification code you receive.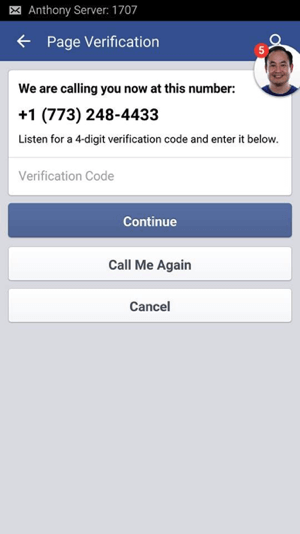 Then enter the 4-digit verification code (as shown below) and click Continue.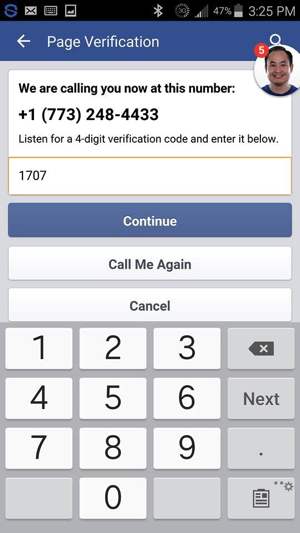 If all goes well, you'll see a message saying your page has been verified.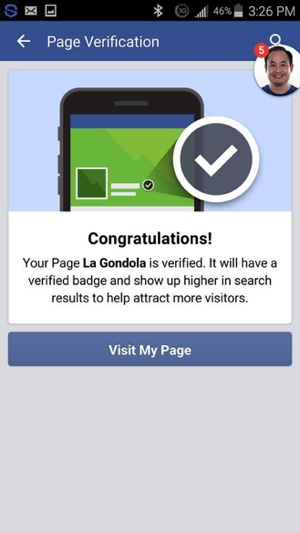 If you go to your Facebook page, you'll now find a gray check mark next to your business name to indicate your page is verified.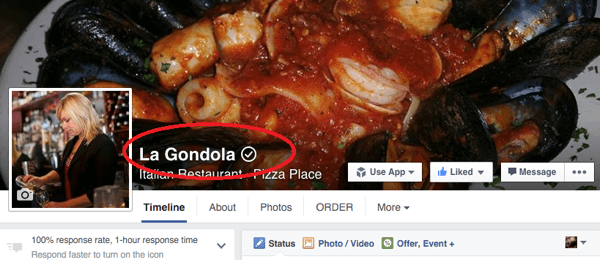 That's all it takes to add another layer of legitimacy and professionalism to your company's Facebook page. Your gray verification check mark will appear next to your name on your page and in search results, but unlike blue verification badges, you won't see your gray check mark in your posts or when you respond in comments.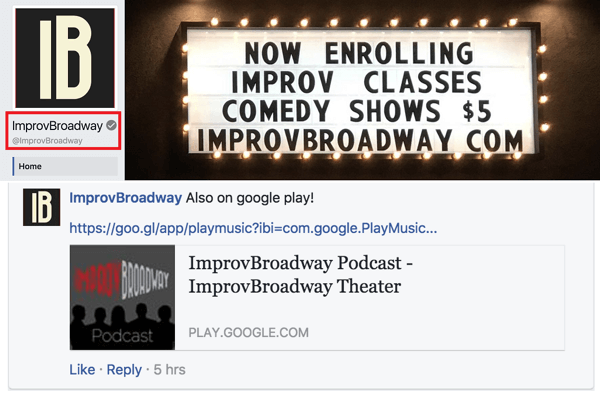 Conclusion
With Facebook's implementation of location tracking data, reviews, beacons, and upcoming "buy now" integration for local businesses, it's important for your page to look official.
Take a few minutes today to verify your Facebook business page (even if it's not local) because it will have some impact on your influence and long-term sales.
What do you think? Will you verify your local Facebook page? How will this help build credibility with your customers on Facebook? Share your thoughts in the comments below.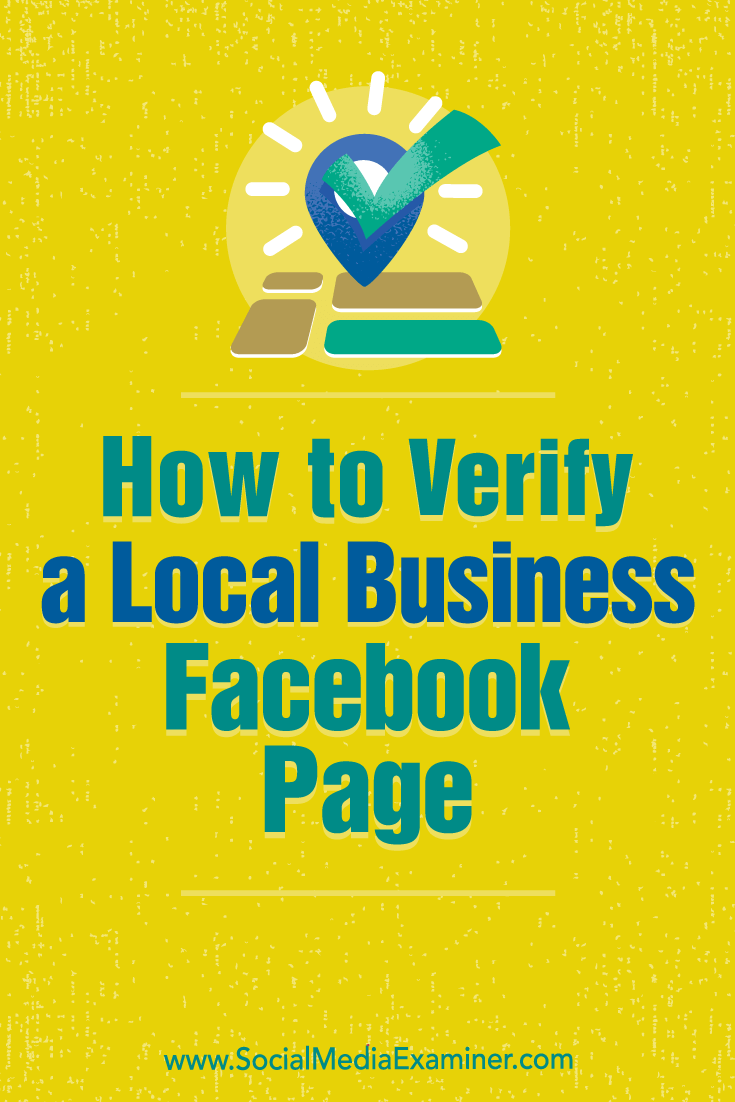 Experience The World's Largest Social Media Conference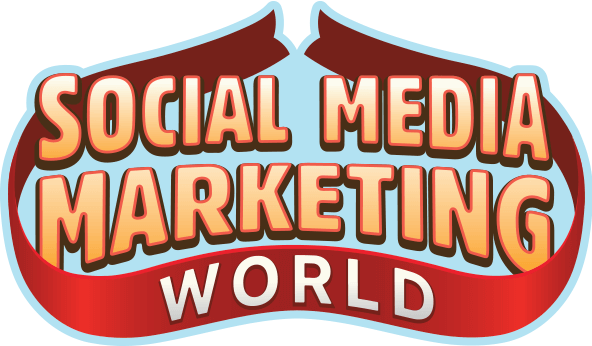 Quality marketing training, actionable takeaways, and beneficial connections—that's just a fraction of what you can expect at Social Media Marketing World! Join thousands of smart marketers in sunny San Diego this spring and level up your marketing.
🔥 Sale ends Tuesday! 🔥
GET TICKETS NOW