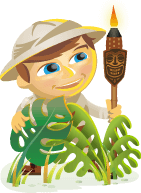 Does your business have a social customer service plan?
Want to step up your customer service on social media?
To discover how to improve your social customer care, I interview Dan Gingiss.
More About This Show
The Social Media Marketing podcast is an on-demand talk radio show from Social Media Examiner. It's designed to help busy marketers and business owners discover what works with social media marketing.
In this episode I interview Dan Gingiss, former head of digital customer experience for Discover Card, co-host of the Focus on Customer Service podcast and head of digital marketing for Humana.
Dan will explore how to better serve your customers with social media.
You'll discover what your business needs to respond to on social media.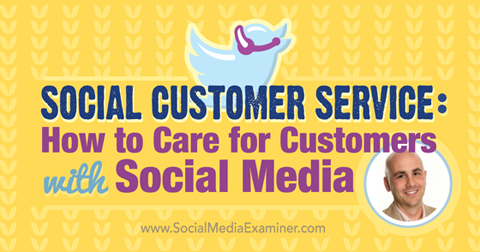 Share your feedback, read the show notes and get the links mentioned in this episode below.
Listen Now
Where to subscribe: Apple Podcast | Google Podcasts | Spotify | RSS
Here are some of the things you'll discover in this show:
Social Customer Service
Dan's story
Dan, who has been in marketing or product development most of his career, says he has always been in a service business in some way.
Dan talks about the impact of his first job out of school. He was a marketer at a direct-response company that sold high-end collectibles. One year around Christmas, he got a phone call that should have gone to customer service. A woman was upset because a gift she ordered for Christmas had not yet arrived. Dan shares how he made sure Christmas wasn't going to be ruined on his watch.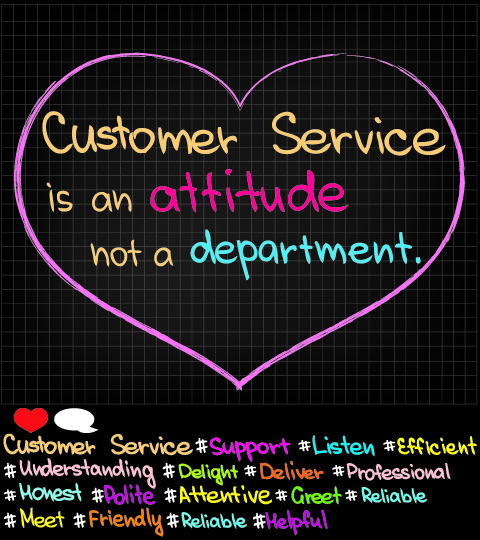 Dan says taking an extra moment to think about something from the customer's point of view usually will make you a much better marketer. He talks about his roles at Discover and winning the JD Power Award for best customer experience, taking it away from AmEx.
Listen to the show to hear how Dan got started in social media.
How customer service fits into social media marketing
Studies from Gartner say that as soon as next year, more than 85% of companies will have to compete on customer experience. It's getting too expensive for industries to compete on price, so they need to differentiate themselves by customer experience.
Dan says when you interact with customers on a one-to-one basis on social media, it makes them more loyal. Loyal customers spend more with you, stay with you longer and tell their friends about you.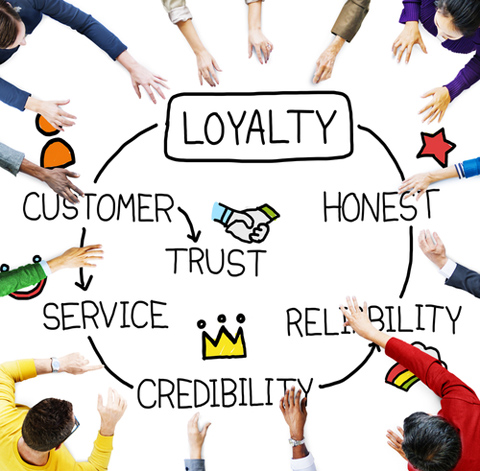 All of these elements result in improved KPIs (key performance indicators), which is what marketers care about.
Forrester's Customer Service Index is a pretty good indicator of how well large companies are doing, Dan explains. Over the course of many years, Forrester looked at the stock prices of the top- and bottom-performing public companies. The top-performing companies do well in customer experience, while the poor performers in customer experience are at the bottom. There's a direct link between customer experience and profitability.
Dan shares what happened at Discover when they looked at engagement rates on customer service responses (what happened after they responded to a customer and resolved his or her issue).
Listen to the show to discover the biggest challenge of one-to-one marketing.
Businesses doing customer service well
On Dan's podcast they interview large brands such as Whole Foods, Jet Blue, Chipotle and Hertz, as well as lesser-known companies like Telstra.
Telstra is the largest telecom company in Australia. Unlike most of the telecoms in the United States, they've decided to differentiate based on service. They've managed to connect all of their systems, including social, into a single CRM, so any customers contacting them on any channel can have the same agent help them, as long as that agent is working.
Another recent podcast interview was with Scotty's Brewhouse, an upscale sports bar that has 13 locations in Indiana. Dan shares what business Scott Wise, the founder, president and CEO of Scotty's, says he's in and why Dan thinks he's successful.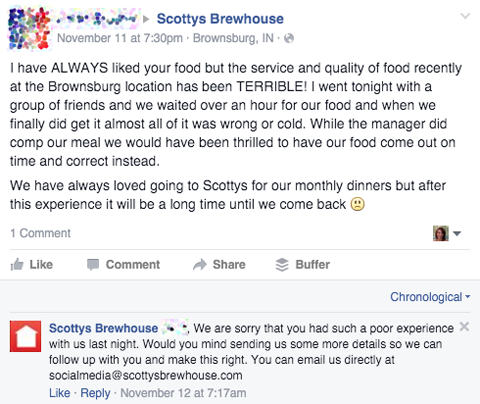 Listen to the show to hear how Scott uses social media to solve problems with customers in real time.
Tips for better customer service
Jay Baer recently did some proprietary research with Edison Research and found that around 40% of all social media complainers expect a response within an hour. And that's more or less what Dan has heard in other studies. The other thing is the average response time to a social media complaint is almost 5 hours.
Before you talk about response time, you have to talk about responding, Dan says. He explains what you need to respond to and shares the benefits of responding to praise versus complaints versus questions.
Dan says if you talk to companies that are not responding, usually you hear they're afraid of complaints. That fear is unfounded. Complaints tell you a lot about what's going on with your business. Plus, if you look at the substance of the complaint, you will find there's something wrong with your product or service.
You have to respond to complaints because people are watching and it says a lot when you don't respond to it. Also, by resolving customers' problems, you can often turn them from being unhappy to happy. Dan shares one of his favorite examples from Discover.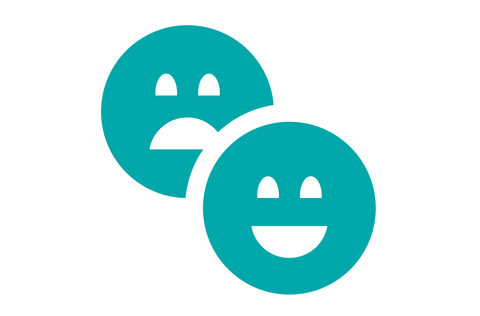 Questions work the same way. If somebody has a question about your brand, he or she is likely not the only one. By answering the question in a public forum like social media, you're answering it for multiple people, which will save you phone calls and also provides a service and useful content.
Finally, the interaction brands miss a lot is praise. Dan says he tweets a lot of brands with positive comments and it amazes him how few of them tweet back. If someone is praising you publicly in social media for all of their friends, fans and followers to see, there's no bigger gift from a customer. "To ignore that is frankly kind of rude," Dan adds. He suggests you click like, write a personal response or retweet the praise.
Regarding response time, Dan says, since the expectation is an hour, you have to ask yourself if you want to meet customer expectation, miss it or exceed it. The great brands want to exceed it.
Dan shares his thoughts on response times for different industries and says that when you respond, it's important not to sound robotic and vary your posts.
Listen to hear why social customer service agents need to be trained a little bit differently.
Tools and tactics for social support teams
To support social, smaller companies are able to use tools like Buffer and Hootsuite, while larger companies need resources with a bit more of a queuing factor, since they may get hundreds, thousands or tens of thousands of comments that they need to queue and sort. Platforms like Sparkcentral or Conversocial are built exclusively for social customer service. There are also platforms like Spredfast and Sprinklr that are all in one for publishing and service.
Dan explains why demonstrating empathy in your response is important. He also says it's important to write down what your brand wants to be on social and the rules your brand wants to follow. For example, some brands don't want to use abbreviations, while others are totally fine doing that. Some brands add imagery like memes or screenshots to their responses.
He shares his thoughts about using the name of the person you're responding to, and whether agents should sign their names or initials.
Dan says it's important to try to resolve problems or questions using the channel the customer started it in, if possible. While the first goal is to stay in-channel, the second would be to use some of the secondary modes within those channels, such as going to a direct message. The third best idea is to send them to a different channel, like click to chat, email or phone.
Find out why Dan thinks a lot of brands go to a different channel too quickly, and why you should be sure to answer something publicly first.
Listen to the show to discover why you need to align your customer service voice with your brand.
Discovery of the Week
Facebook Business Manager, which we mentioned in last week's podcast, is a more secure tool for managing your Facebook pages and advertising accounts. Sign up and log in, and you'll see how much money you've spent on advertising, total impressions, your ad account and page account. There's also access to Ads Manager, Power Editor and Business Settings.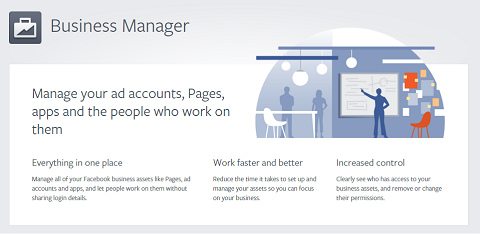 Under Business Settings, there are a bunch of different options like People, Pages, Ad Accounts, Apps, Pixels, Product Catalogs, Instagram Account, Payment Methods, Projects, Partners and more. It's a simple interface for managing all aspects of your Facebook marketing.
An important feature of Business Manager is that you can assign anyone a role on your Facebook page. Without Business Manager, you have to be friends with somebody on Facebook before you can give them a role on a page.
Had we been using Facebook Business Manager when our page disappeared, we could have assigned someone who has a big ad account to our page and allowed them to escalate our issue with Facebook.
Listen to the show to learn more and let us know how Facebook Business Manager works for you.
Other Show Mentions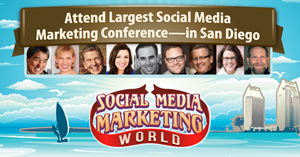 Today's show is sponsored by Social Media Marketing World 2016.
You can now sign up for Social Media Marketing World 2016. It's the world's largest social media marketing conference. By attending, you'll make connections with 100+ of the world's top social media pros (plus 3,000 of your peers) and you'll discover amazing ideas that'll transform your social media marketing.
See what attendees experienced at our 2015 conference.
The event takes place in San Diego, California on April 17, 18 and 19, 2016.
Dan is heading up our social customer service track at Social Media Marketing World, curating a number of different sessions all around the topic of social customer care. This is one of the many different tracks at this year's conference.
We also have a corporate social track, which covers all of the challenges in social that happen at the corporate level: a measurement track, where we take a look at things like ROI; a content marketing track, which covers everything from blogging to podcasting to YouTube; and a strategy track, which is all of the new strategies in the world of social media. Our biggest track is social tactics, where we cover everything imaginable: Facebook to LinkedIn to Twitter to Instagram to Pinterest to Snapchat to Periscope to Blab to visual marketing. We also have a whole slew of workshops, which are longer sessions.
The networking is going to be off the hook. We have our opening-night party on an aircraft carrier, the USS Midway.
We have the best pricing you will ever find going on right now. Click here to check out the speakers and the agenda and grab your early bird discount.
Listen to the show!

Key takeaways mentioned in this episode:
Learn more about the 2016 Social Media Marketing World.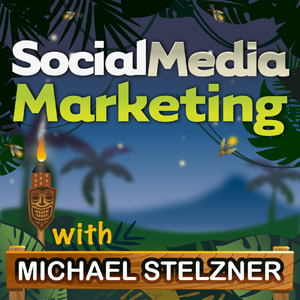 Ways to subscribe to the Social Media Marketing podcast:
What do you think? What are your thoughts on social customer service? Please leave your comments below.