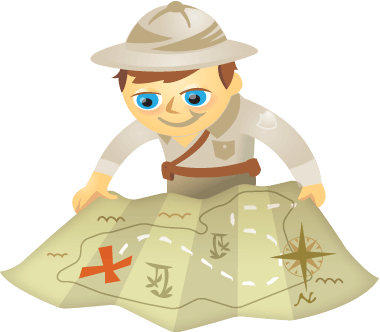 Wondering how to grow local connections on Facebook?
Looking for ways to boost the visibility of your local business?
With a few organic tactics, you can reach more local customers on Facebook without spending money on ads.
In this article, you'll discover four ways to reach a local audience on Facebook.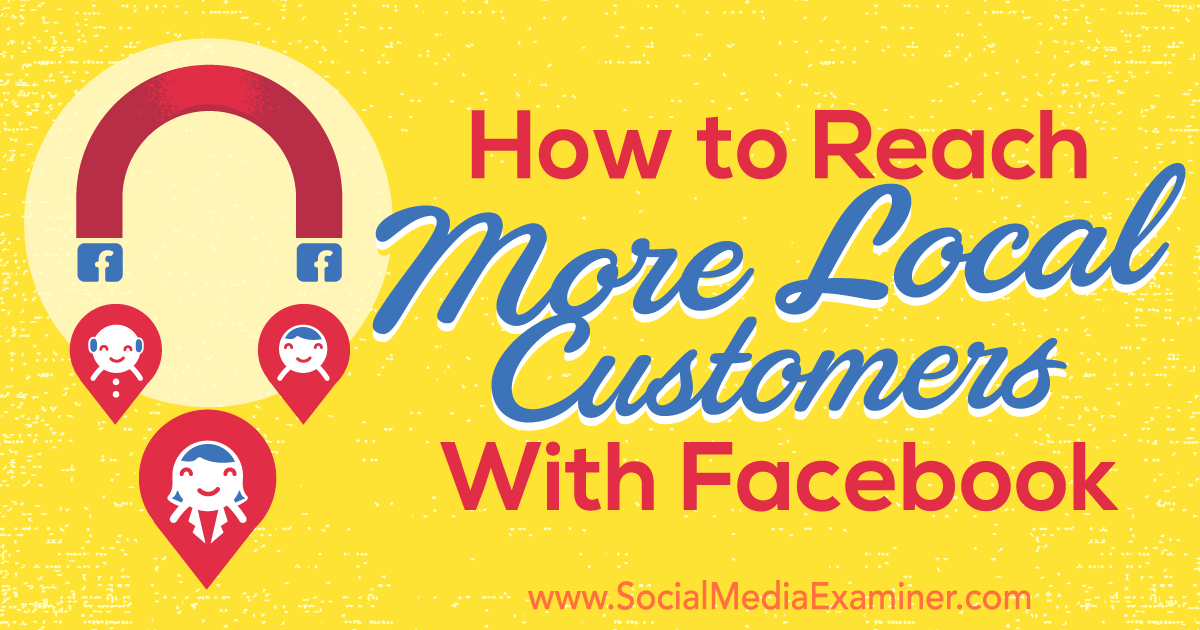 #1: Deliver Targeted Messaging With Dark Posts
Dark posts are an amazing Facebook tool that's consistently underused by businesses. They're similar to Facebook ads in that they let you apply targeting criteria to specify who'll see those posts in their news feed.
Using this feature, you can reach only local audiences with your organic posts. If you have multiple stores listed under one Facebook page, you can show relevant posts to each of your respective audiences.
For example, you can upload a dark post to advertise a sale to your local audience or share an offer code that can be used in person. This helps send local traffic from Facebook to your actual brick-and-mortar store.
To create dark posts, go to Power Editor. From there, navigate to Page Posts.

Next, click the blue Create Post button to create a new dark or "unpublished" post.
Social Media Marketing Society (Ongoing Online Training)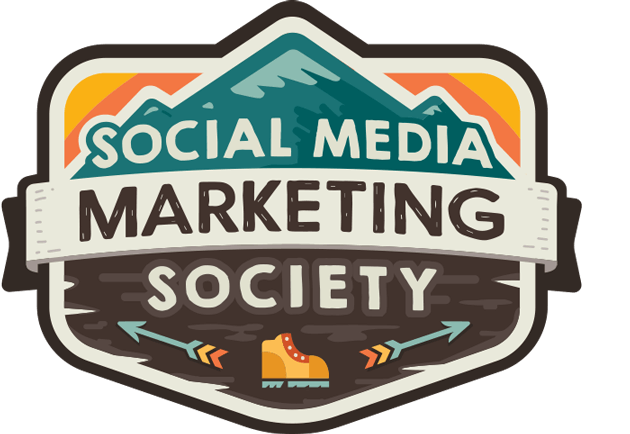 Want to gain marketing confidence and accelerate your career? Try the Society to discover new marketing ideas, improve your results, get support, and become indispensable. Join us for ongoing training, insight from pros, and a community of supportive marketers who understand you.
START YOUR TRIAL MEMBERSHIP

You can choose to create a regular status update, a carousel post, an image post, a video post, or an offer post. Offers can be particularly helpful for generating foot traffic to your brick-and-mortar store.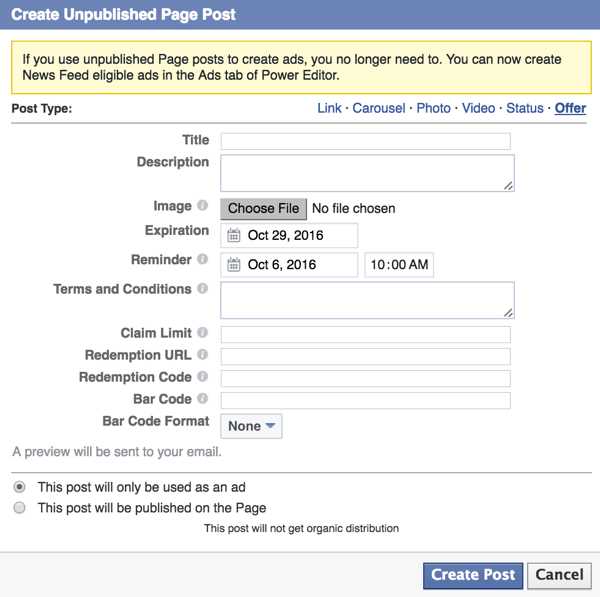 Tip: You can also use dark posts for split testing to learn what content your local audience responds to most.
#2: Encourage Check-ins at Your Location
If you have a Facebook page, customers can check in when they're visiting your location (and, hypothetically, even when they're not). Unless users hide their check-in activity, their network of friends and followers can see when they've checked in at your location.
When users check in, Facebook will automatically suggest different actions they can apply to their status update, like "eating breakfast this morning" or "eating dinner with beloved family."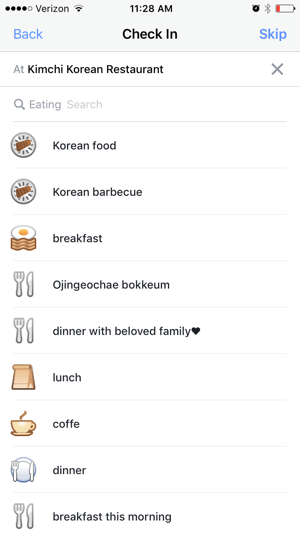 Because users can add actions with check-ins, they're a powerful version of word-of-mouth advertising. The added bonus is there's a good chance they'll have other local friends who can view your page and consider stopping by too.
Some users will check in automatically everywhere they go, but many don't. Encouraging check-ins can drastically increase participation. Place a sign by the registers in your store to let users know they can get some sort of benefit if they check in on Facebook, whether it's a discount or a chance to win something through a giveaway contest.
For example, restaurant CupPasta in Oviedo, Florida offered 10% discounts to people who checked in at their restaurant on Facebook. This was easy to do and the restaurant made time for customers to do so before paying. Thanks to moves like this, the new business generated a ton of buzz quickly.
Put Google Analytics to Work for Your Business (Online Training)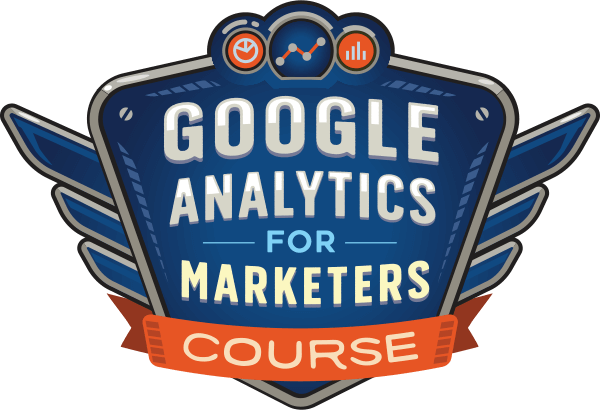 Ever thought, "there's got to be a better way" when it comes to tracking your marketing activities? Are you forced to make decisions based on limited data? With the right training, you can use Google Analytics to measure all of your marketing efforts with certainty.
You'll stop the leaks in your ad spending, justify your marketing spend, gain the confidence you need to make better marketing decisions, and know what's working at every step of the customer journey. Let the world's leading analytics pro show you the way. Check out our new Google Analytics for Marketers course from your friends at Social Media Examiner.
CLICK TO LEARN MORE: ANALYTICS TRAINING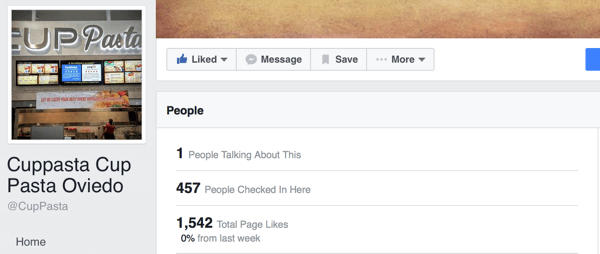 You can also offer a discount for a future purchase, which encourages users to come back to your store and buy from you again. Not only can this tactic help you get more check-ins, but people might decide to like your page too.
#3: Share Offers With In-store Visitors Via Facebook Beacon
If you want to boost in-store engagement and use a customer's visit to reach a local audience, Facebook's Bluetooth beacon is a great tool to have. It's a physical beacon (kind of like a Wi-Fi router) that you place in your store.
If shoppers are on Facebook when they come into your store (or come very, very close to doing so), they'll see a ton of great information from your page, including a welcome note, prompts to like your page and check in, and recommendations about your business. These "Place Tips" let you display targeted content to your local audience when they're within reach.

You can use this opportunity to share information to customers that they can only get in-store. Maybe attach an offer or discount in a welcome note that's exclusive to in-store customers. If you can get users to tell their friends about the discount, you might generate more foot traffic from new customers.
Use Place Tips to build and foster a community since people will immediately see their friends' photos and reviews. It's also a great way to announce upcoming events.
#4: Join Local Facebook Groups
Joining local Facebook groups that are relevant to your business can help you connect with local consumers. You'll have a natural way of making connections with people in your community, and local groups tend to be welcoming and personable because the members already belong to the community.
You can share your knowledge and information about your product or business, but only when it's relevant and not so often that it feels like spam.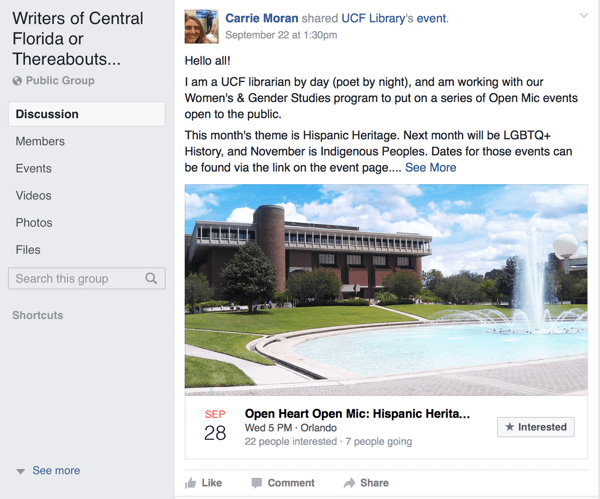 There are ways to promote your business in groups that feel more organic. One of the best examples I've seen came from an Oviedo garage sale Facebook group.
After interacting with the group for a while, the owner of a moving company posted about discounted moving services for anyone in the group. This was a good strategy because a ton of people in that community are active when they're getting ready to move. The owner also didn't spam the group and offered a discount to foster a sense of community and the emotional loyalty that comes with it.
To find Facebook groups that you might benefit from, click Discover Groups, which is located in the navigation bar next to your news feed on desktop.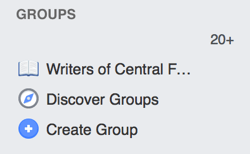 There are a ton of groups you probably didn't know existed. Make sure to find location-based groups, which will almost always have a city or region name in the group title.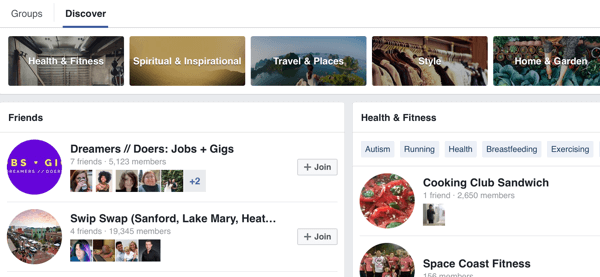 When it comes to groups, you need to be careful because flagrant self-promotion can get you kicked out. Some brands will create their own Facebook groups around a brand and while this can work, it doesn't typically help you reach a new local audience.
Final Thoughts
If you want to reach your local audience on Facebook, another sound option is Facebook ads. Even without actual Facebook ad campaigns, these four tactics will help connect you with a local, relevant audience. Plus, they can improve the effectiveness of your Facebook marketing, giving you better results in the process.
What do you think? How do you reach your local audience on Facebook? Have you used any of these strategies to increase local revenue and foot traffic? Please share your thoughts and experience in the comments below!