Want to make it easy for website visitors to log into your site? Could Facebook Login be the answer?
In this article, you'll discover the benefits of using Facebook Login and learn how to add it to your website.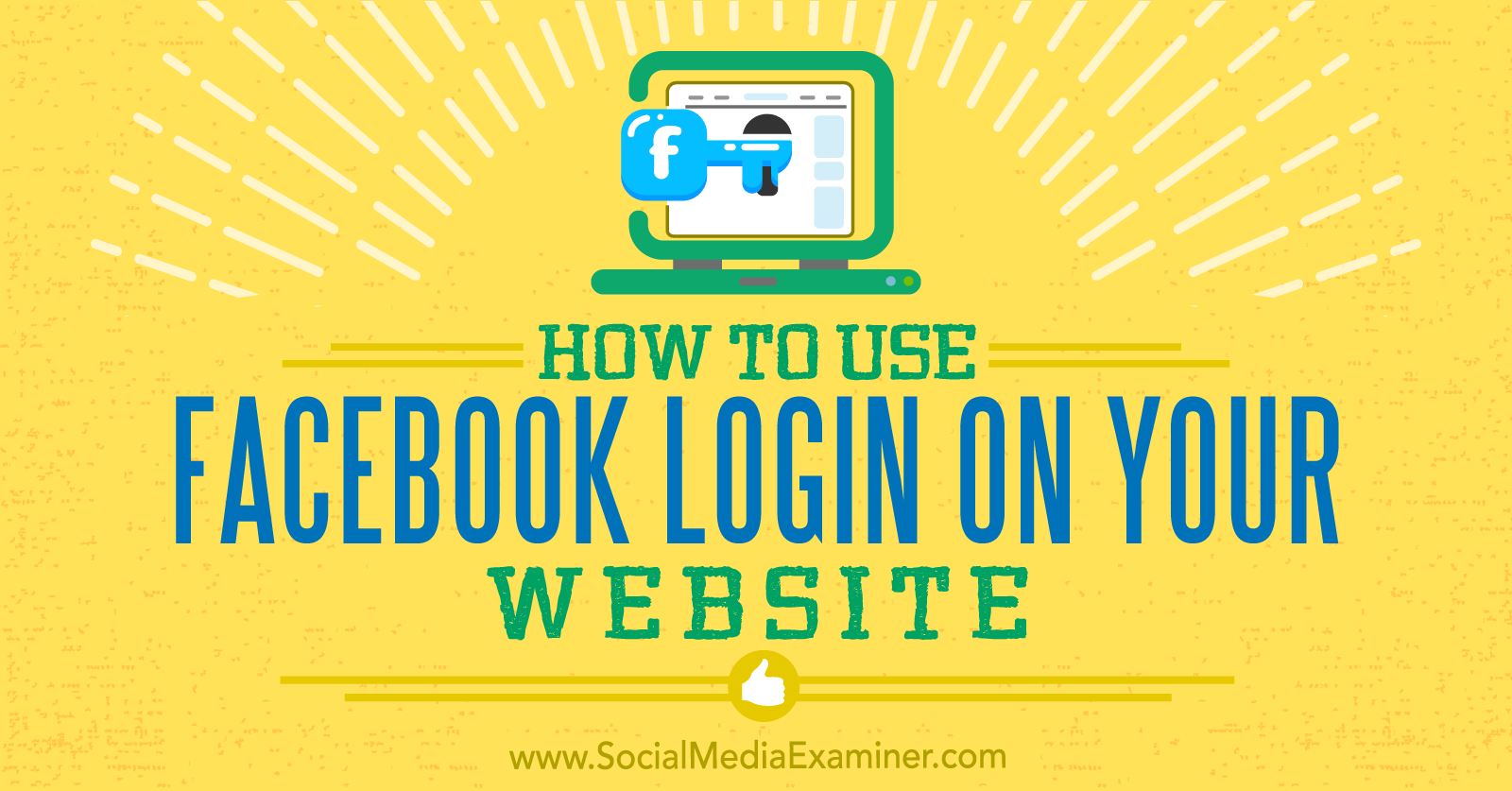 Why Use Facebook Login on Your Website?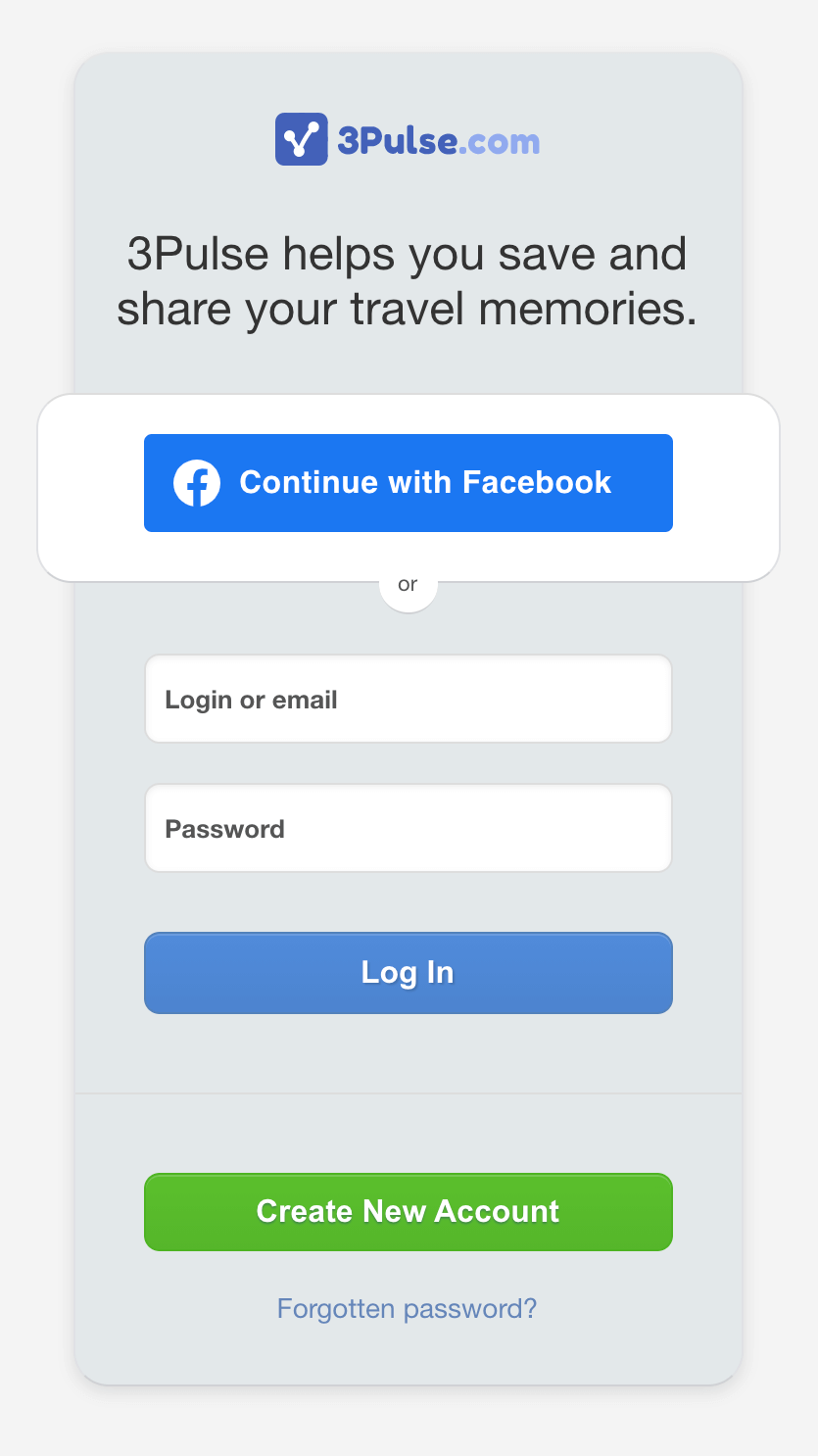 Facebook Login allows visitors to use their Facebook profile to log into your website instead of creating a unique sign-in. Then, when a visitor uses Facebook to log in, they also grant you access to specific pieces of information.
That information may include their:
Email
Public profile
Likes and interests
Friends
Allowing users to log in with their Facebook accounts has several benefits for both you and the user.
Facebook login makes the process of logging in faster and much more convenient because visitors use an existing account and password instead of creating a new password. According to a survey by Digital Guardian, the average person uses their email address to create about 130 accounts. But most people don't make that many unique passwords. Instead, over half of account creators reuse passwords for several accounts. This behavior creates serious security risks.
By using Facebook to log into accounts, visitors aren't creating new accounts—and unknown security risks. Also, they have fewer passwords to remember, which makes logging in much faster and easier.
As the website administrator, you can view their Facebook data, which gives you valuable demographic information such as age, gender, education, address, and interests. Then you can personalize your website experience around that data so you can attract even more of your most important demographic.
Here are eight features offered through Facebook Login:
Accurate user profiles: People can interact on your website using their Facebook profiles. You'll see more authentic interactions and can engage with users personally.
Easy login across platforms: No matter what device visitors use to access your website, they can continue their experience using their Facebook account to log back in quickly.
Ability to merge multiple accounts: Your website visitors aren't restricted to only using Facebook to log in. They can also log in using their email or phone. All of their information is connected to their name to streamline the process.
Complete control for the user and manager: Both you and your visitors control what data is shared between you, creating more trust and personalization.
Ability to change permissions: Just because visitors didn't want to share information at their first visit doesn't mean they never will. With gradual permissions, you can request access to information later.
Ability to change authorization: You aren't stuck with your initial Facebook login authorization settings. You can gradually change your settings to match your data needs, with permission from your visitors.
Express Login: A visitor doesn't need to reenter their Facebook account information every time they visit. With Express Login, they can automatically sign in with Facebook.
To add Facebook Login to your website, follow these steps for setting it up and personalizing the app.
#1: Create a Facebook for Developers Account
Before you can start setting up your Facebook Login, you need to create a Facebook for Developers account. On the Facebook for Developers website, click the option to log in and begin the registration process.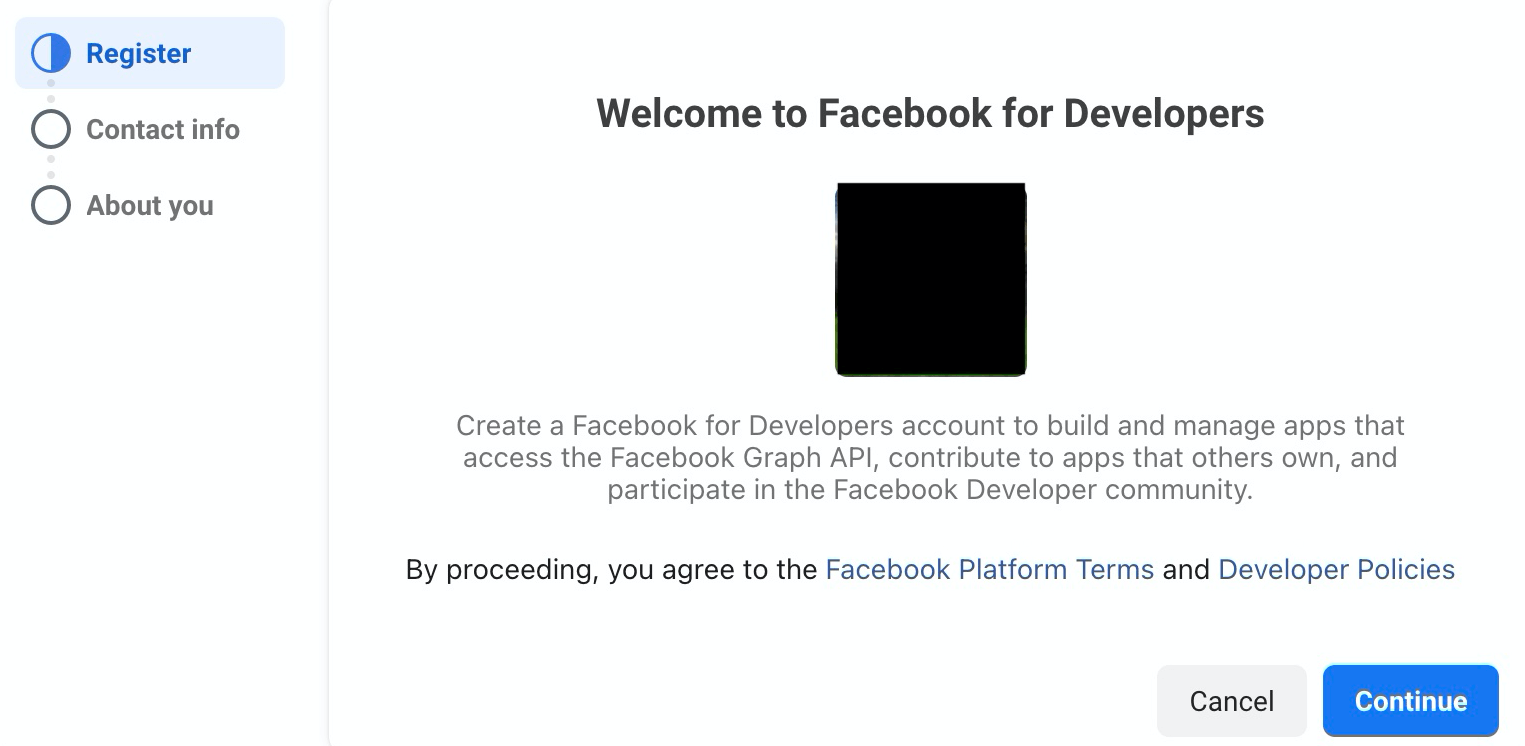 You'll be prompted to provide a little more information about yourself and your business. Follow the steps to complete registration.
#2: Create Your Facebook Login App
Now that you have access to your developer account, you need to create a Facebook app. Start by clicking Create App on your Facebook for Developers dashboard.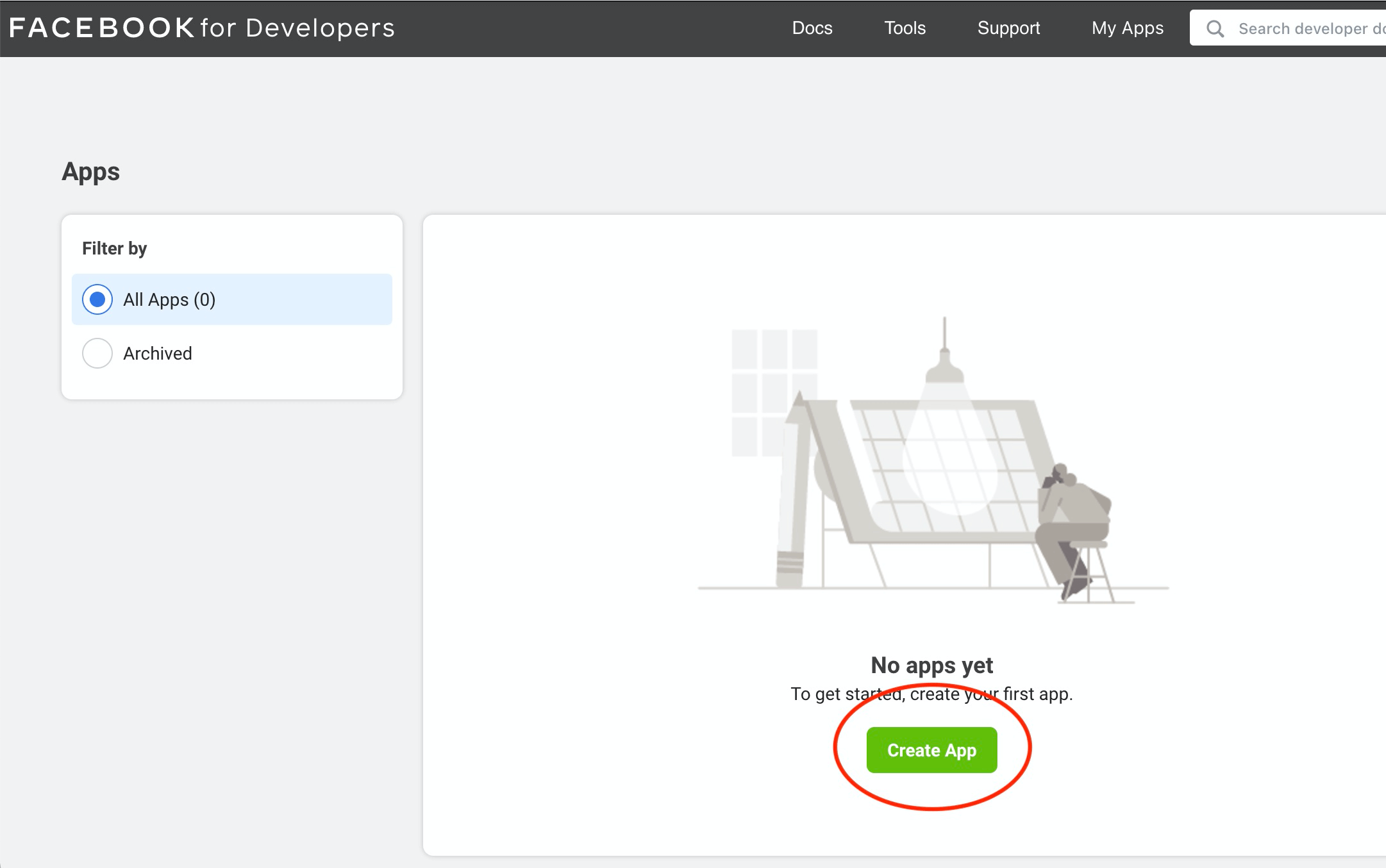 On the next page, select the Consumer app type and click Next.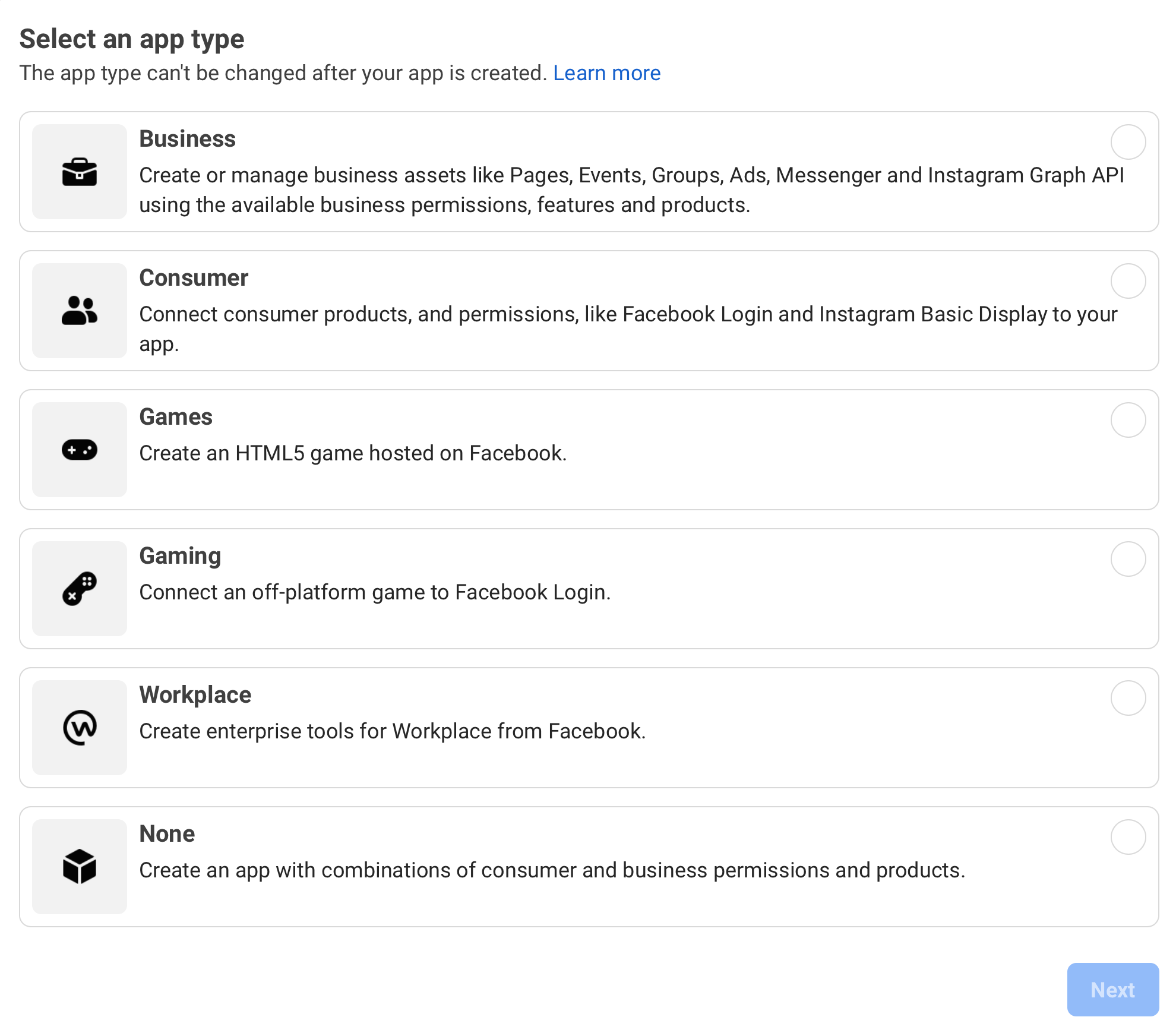 Now you'll need to fill in a unique app name and your contact email. When you're finished, click Create App. You'll then be sent to your website's app dashboard.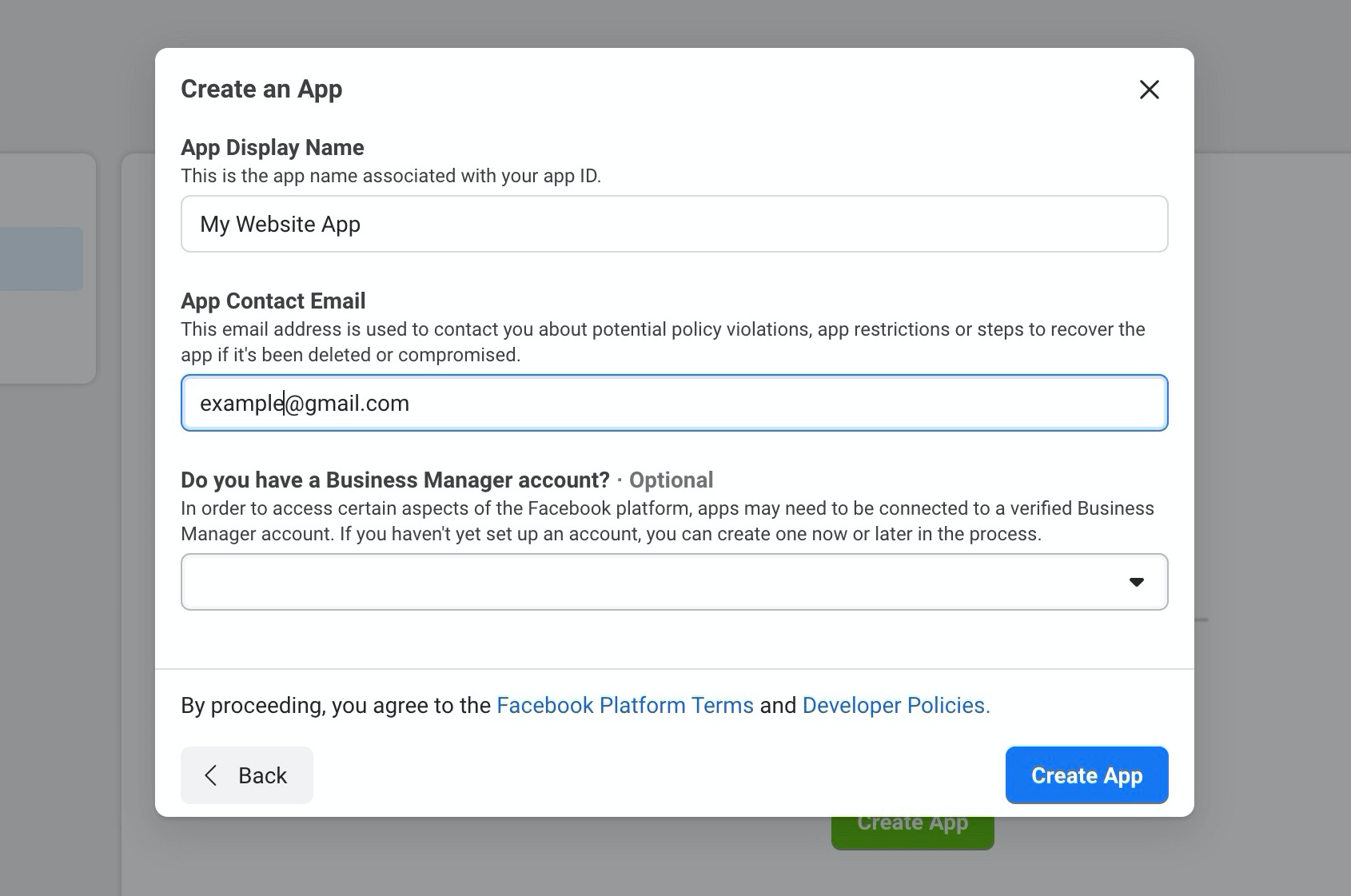 #3: Set Up Facebook Login for Your Website
At this point, you'll see Facebook Login among your website app options. Click the Set Up button to get started.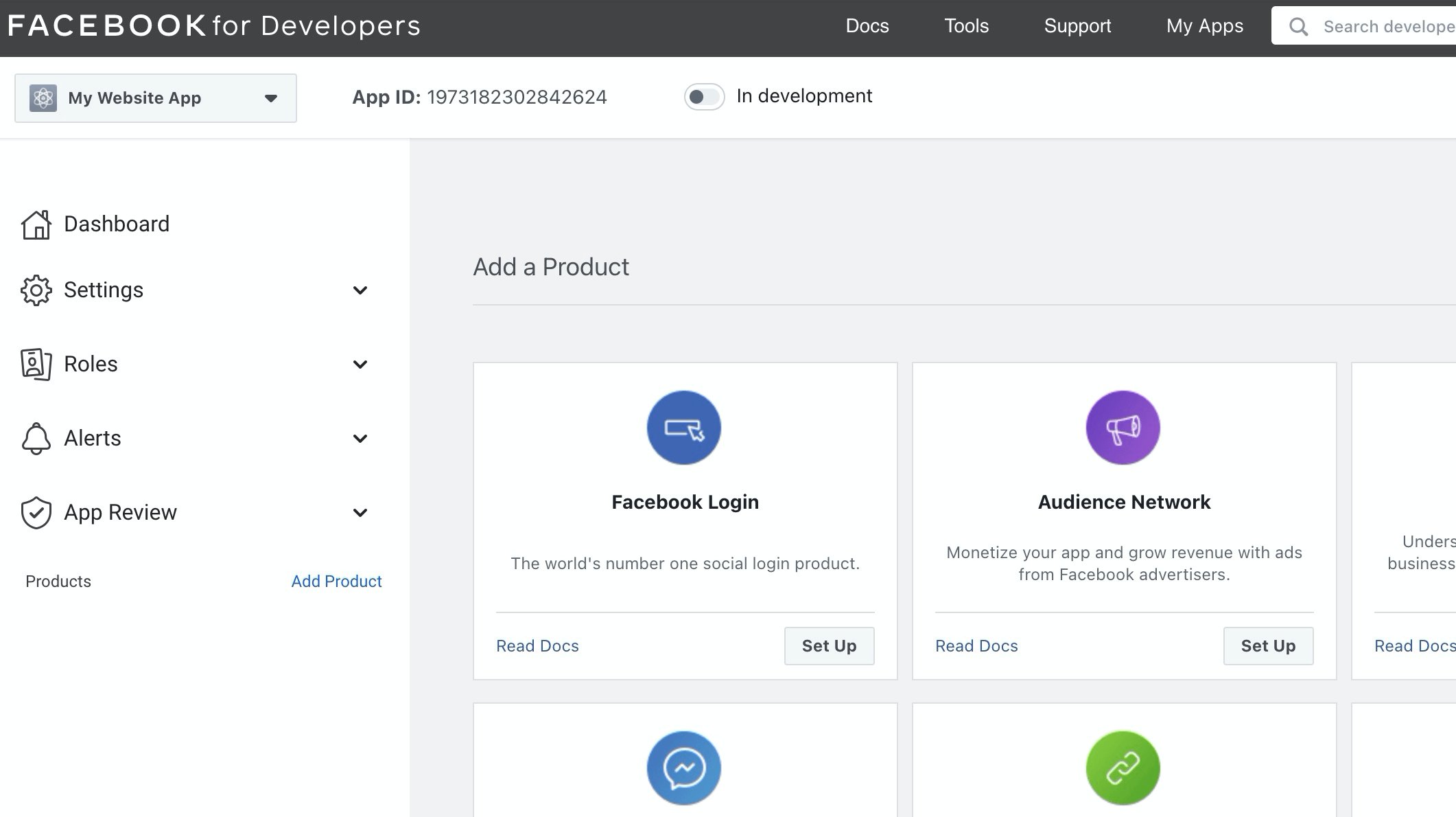 Next, you'll fill in the information about how and where you'll use the app.
You can add the Facebook Login feature on any app across multiple devices. For this example, you'll be creating Facebook Login for your website so click the Web option to start this process.

Now follow these steps to set up your new app:
Enter your website's URL.
Copy your Facebook SDK for JavaScript. This is basic code for Facebook Login. You enter it into your website's body of code.
Run a test to see if anyone logged into your website via Facebook.
Customize your login button and receive a personalized code to insert into your website.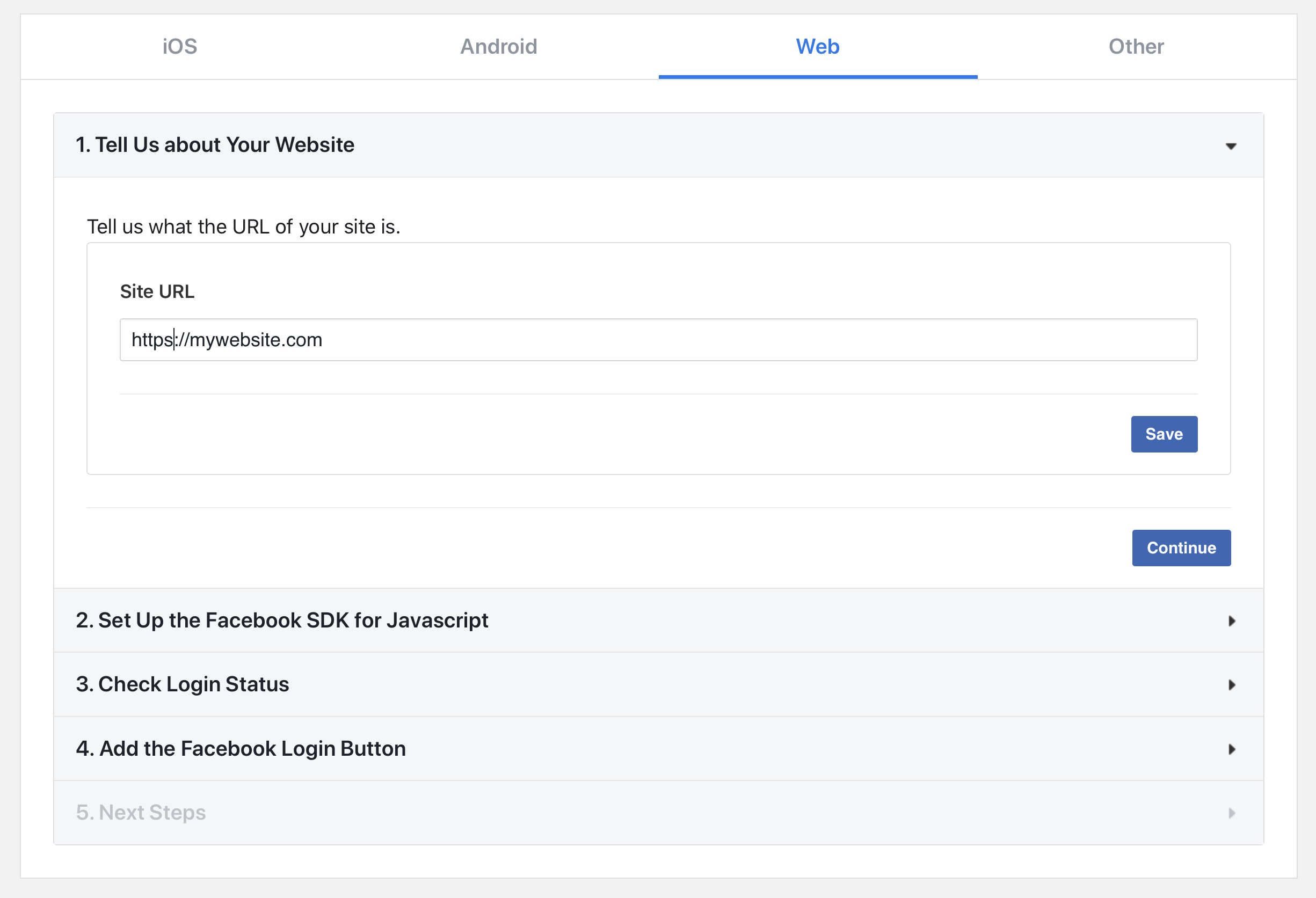 You'll then receive five links explaining how to customize your app further, as discussed in the next section.
#4: Customize Your Facebook Login
Your Facebook Login is now functioning on your website at a basic level. But if you want to make the most out of your account, you'll want to go through the links on that last page to customize your Facebook app.
Each option will give you a piece of code to add to your master code in the body of your website, which further customizes your Facebook Login.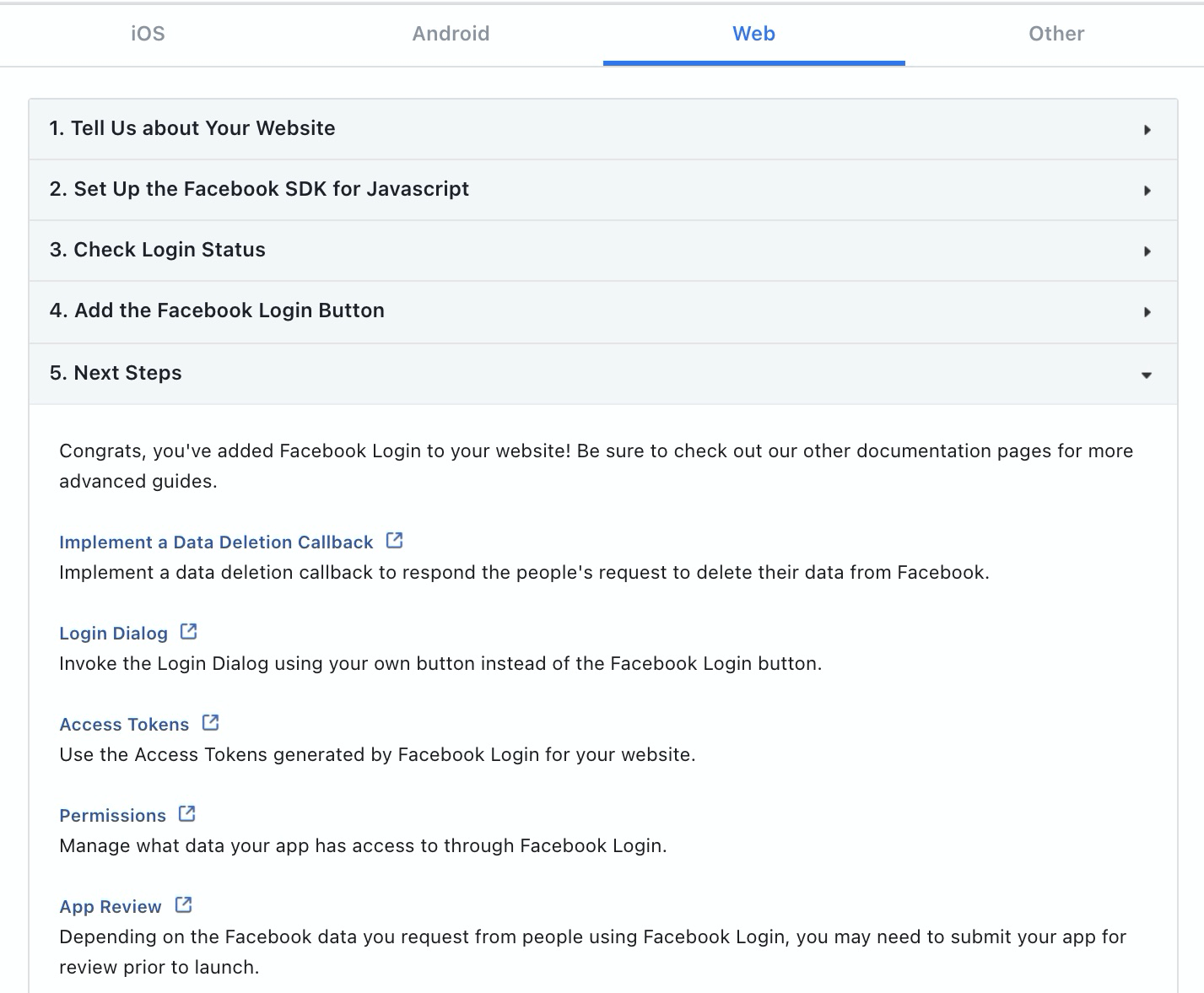 Give Visitors the Option to Delete Their Data
Data deletion is an easy link for visitors to follow, which allows them to delete any data you've collected. This option gives visitors peace of mind when logging in because they know they have a way out if their data is misused or they're no longer comfortable giving access to the data.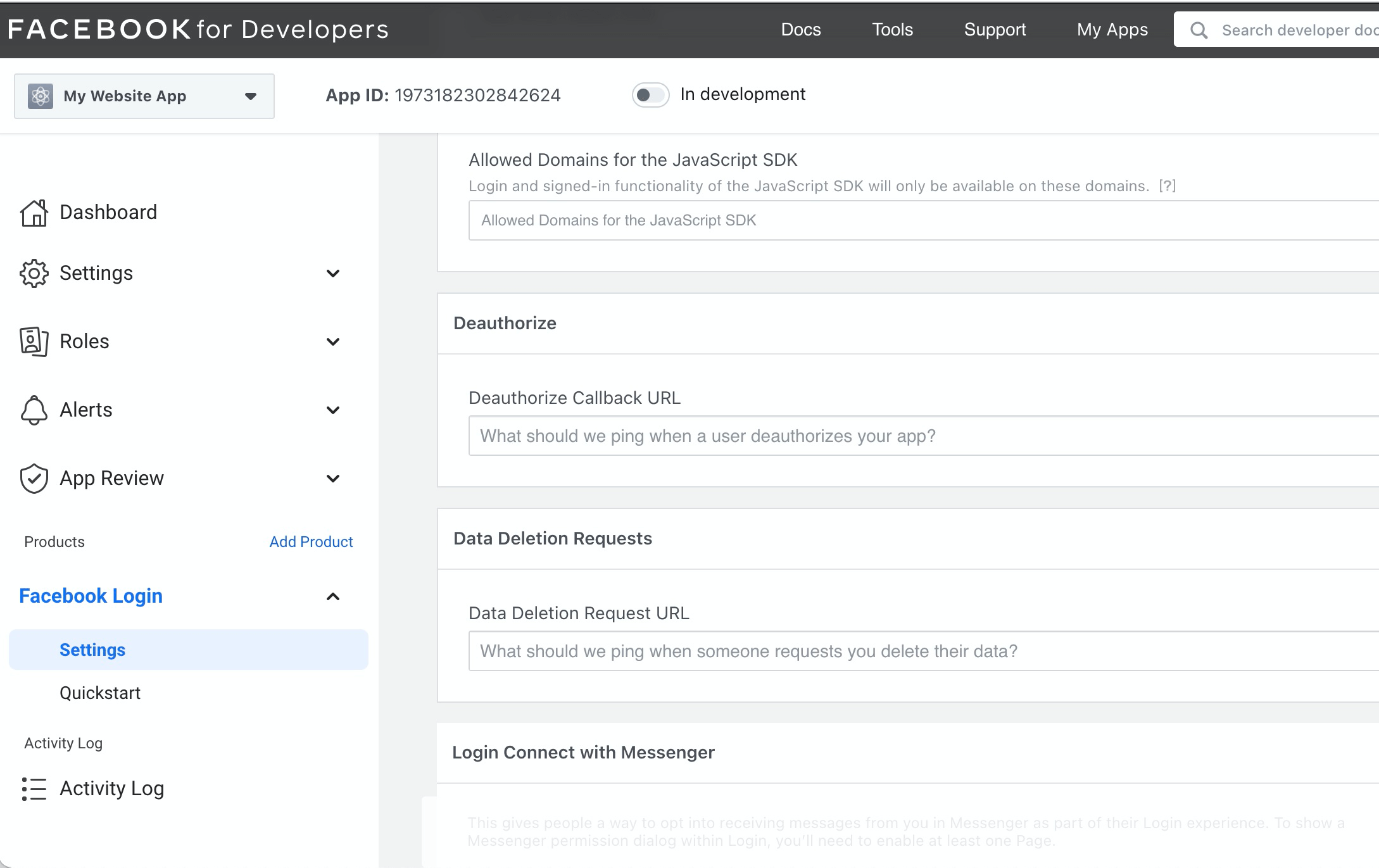 From your dashboard, go to the Facebook Login settings, and you'll find spaces for entering a data deletion request callback.
Customize Your Facebook Login Button
Login Dialog is a quick process for customizing your login button if you haven't already done so. You can choose the size, shape, and wording of the Facebook Login prompt so it fits with your website.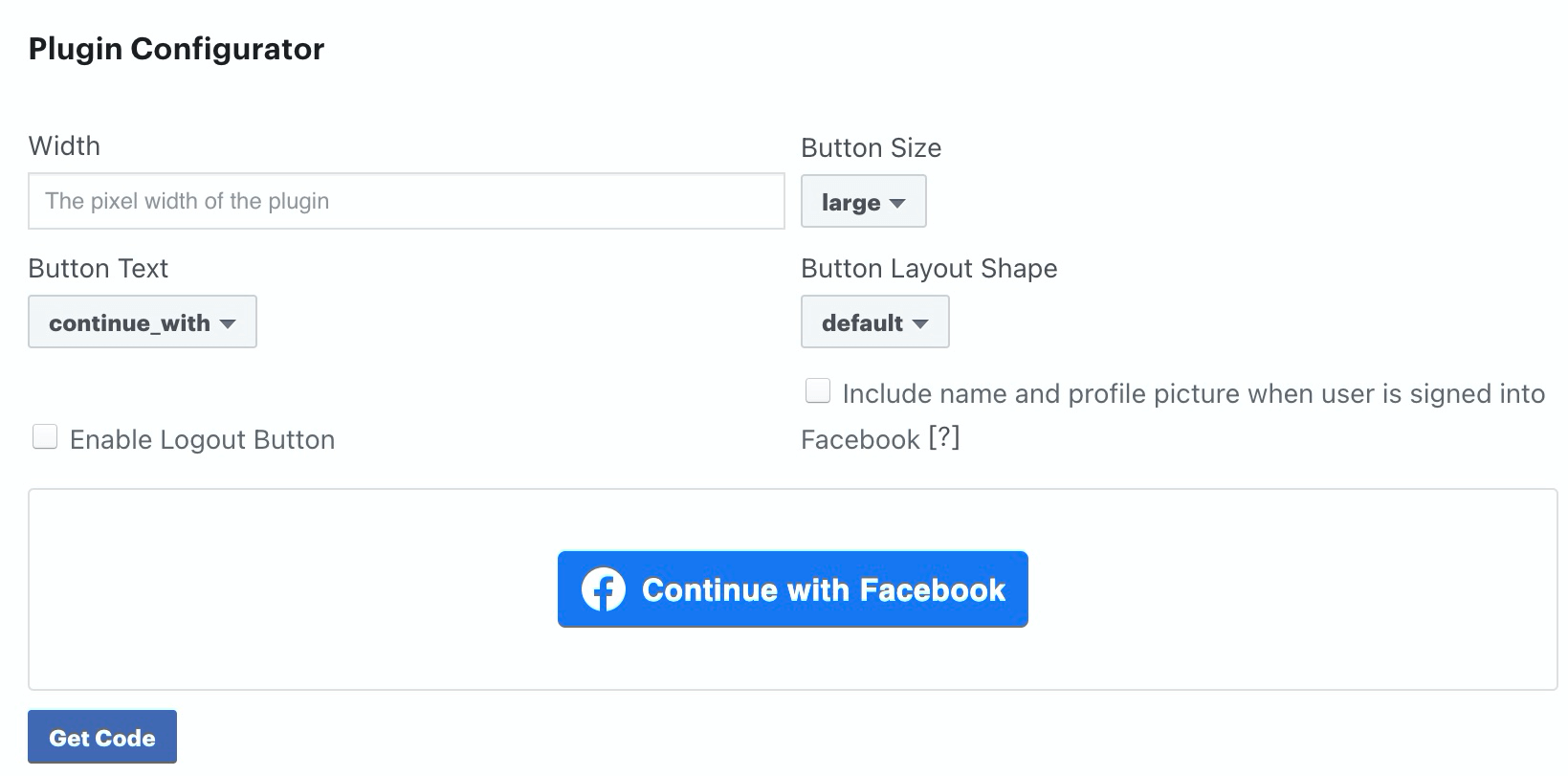 Manage Access Token Settings
Access tokens are connected to users when they log in and identify those users in your system. You can customize specific settings to change how the access tokens are handled and moved.
Request Additional Permissions From Website Visitors
Permissions are a list of data that you'll collect from users who log in via Facebook. The default permissions only include the visitor's email address and public profile. All other data is still hidden from you. If you'd like access to other pieces of data from their profile, you'll first need to submit your app to Facebook for review.
Once approved, you can choose from over 50 different types of permissions. Each one is listed as an option for visitors to allow or deny. Even if they deny specific permissions, they can still log in through their account.
Add the code for each permission to your website following the guides provided. Then, when visitors log in and accept or deny the permissions, you'll see their response reflected in the app's code.

View App Review Requests
App review is a process of verifying your app before you can access users' information. You can find the app review requests on the left-hand side of your home screen. From there, scroll through the list of options and click Request for any permissions you'd like to add.
You'll need to fill out a form that confirms your Facebook Login button is live and can be tested. Also describe how people use your site and how you'll use the requested permission.
The review process takes about 5 days. At the end of that time, you'll be notified whether you're approved or not. If you aren't approved, the developers will tell you why. Use those reasons to improve your website and app to make it more secure.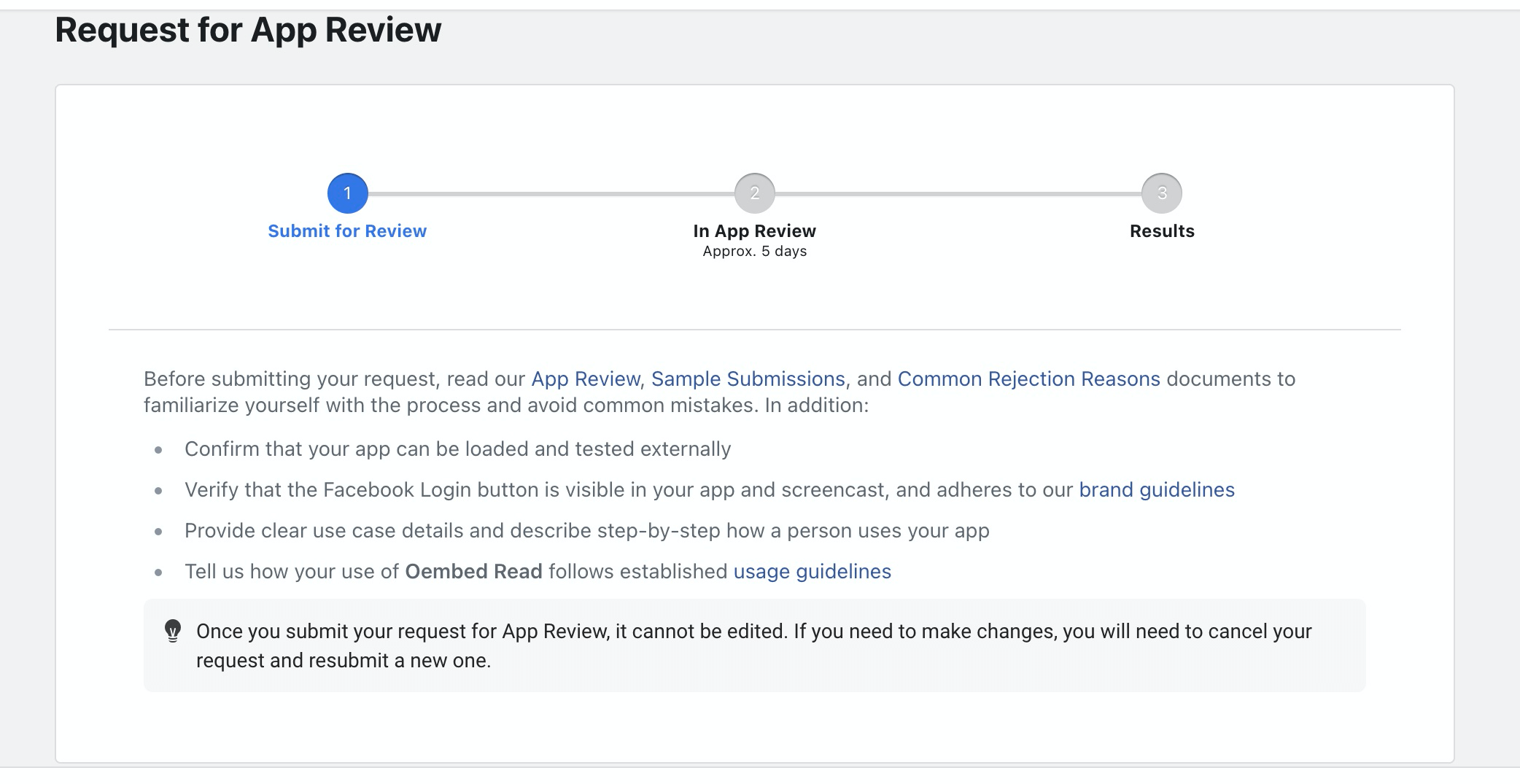 Conclusion
Gone are the days of guessing what your visitors want. No longer do you need to waste valuable resources on weeding through duplicate logins.
Instead, use Facebook Login to streamline the process of logging in for your visitors and collect valuable demographic data. The return on investment you'll receive from the increased traffic is well worth the time needed to create your Facebook Login app.
Get More Advice on Facebook Marketing