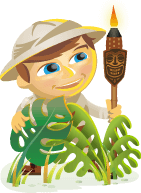 Is your business on Instagram?
Do you want to use Instagram as a revenue stream?
To find out how to use Instagram for sales, I interview Jasmine Star.
More About This Show
The Social Media Marketing podcast is an on-demand talk radio show from Social Media Examiner. It's designed to help busy marketers and business owners discover what works with social media marketing.
In this episode, I interview Jasmine Star, a professional photographer who specializes in Instagram marketing. Her story starts with law school, transitions over to photography, and ultimately goes to Instagram. Jasmine is sure to inspire you with ways to sell with Instagram.
Jasmine shares how to sell your products and services via Instagram.
You'll discover the advantages of using Instagram for selling.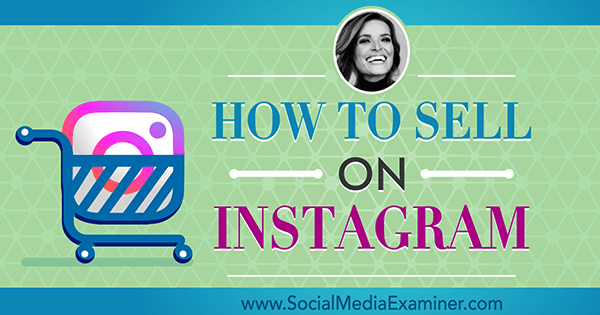 Share your feedback, read the show notes, and get the links mentioned in this episode below.
Listen Now
Where to subscribe: Apple Podcast | Google Podcasts | Spotify | RSS
Here are some of the things you'll discover in this show:
How to Sell on Instagram
Jasmine's Story
In 2005, Jasmine was in her first year of law school at UCLA when she got the news that her mother's brain cancer was in the final stages. She left school and moved home.
Jasmine knew she didn't want to go back to law school and decided to give photography a try. For Christmas, her husband gave her her first digital camera and she started her wedding photography business. When her business exploded that first year, it helped her identify as an entrepreneur.
Jasmine joined Instagram six years ago but says she used it haphazardly until just a few years ago. When she learned how to use Instagram strategically as a marketing vehicle for her business, it was a game-changer. Since then, she's been named one of the top 10 wedding photographers and one of the most influential photographers, which she believes is due to her varied and intentional use of Instagram and other social media platforms.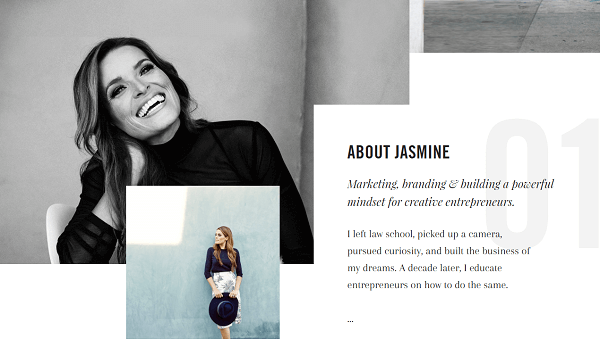 Listen to the show to discover more of Jasmine's backstory and why she believes she was called to live a passionate life.
Why Instagram Works for Selling
Jasmine shares one of her favorite quotes from author Simon Sinek, "People don't buy what you do, they buy why you do it." In her opinion, there's no better platform than Instagram to showcase why you do something.
She believes Instagram's powerful storytelling components give you the ability to make customers loyal before a purchase has been made. If you can tell a powerful story in fewer than 87 characters (the caption limit), along with a photo that matches and elevates the storytelling component, you'll win at Instagram.
Listen to the show to learn what Jasmine says makes Instagram different from other platforms.
How to Get Seen on Instagram
It's no secret that people are seeing the effects of the Instagram algorithm on their visibility in the news feed, and that's why Jasmine says it's more important to build an audience of the right kind of followers than to collect followers just to increase your numbers.
Visibility in the news feed comes from having engaged followers who care about your business, leave comments and likes, tag their friends, and share your posts. An account with a lot of followers who aren't engaged won't be indexed high by the algorithm. This results in fewer people seeing that account's posts, which then results in fewer people liking and commenting.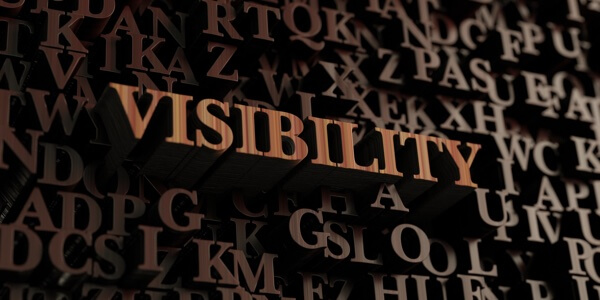 So, all things being equal, if one account has 200 followers and another has 2,000 followers, and each account routinely gets 20 likes and two comments, the account with fewer followers is more likely to be seen, because it's perceived as more relevant.
To build an audience of the right followers, Jasmine suggests creating an ideal client profile. Figure out where your ideal client is on Instagram and why, she says. Then figure out how to serve the people who follow you. Creating value will nurture and grow your audience, as will engaging with current followers.
Jasmine shares that she sets aside 5 to 10 minutes every morning for Instagram engagement. She sees who her most recent followers are, then goes to their accounts to leave a note on one of their photos or like a few of their pictures.
She also surfs popular hashtags that she feels her competitors and peers aren't using, and engages with others who are using them so they'll come back to her account. If they feel she offers value to their lives, businesses, or Instagram accounts, she gains them as new followers.
Listen to the show to hear my take on the importance of getting the right followers.
Business Versus Personal Accounts on Instagram
Jasmine shares why she won't switch to a business account and references Facebook's open acknowledgment of the fact that they no longer index business pages the way they do personal profiles. Because they own Instagram, she thinks those algorithm considerations will also apply to Instagram.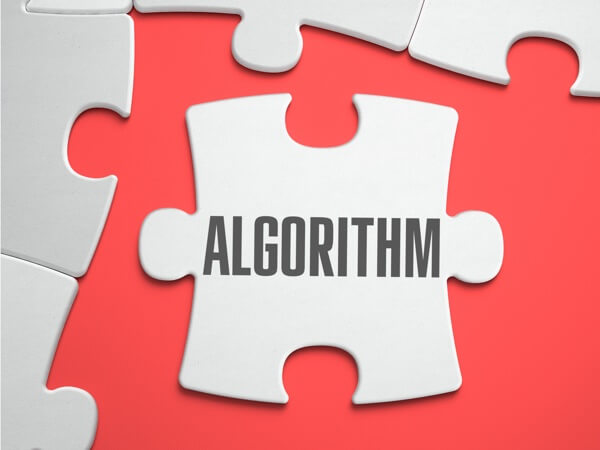 She also notes that students from her Insta180 business course who went from a personal to a business account on Instagram say their Instagram interaction diminished.
While Instagram business accounts do offer accessibility to analytics, Jasmine has a workaround for getting analytics with a personal account: create an Instagram ad through Facebook and you're eligible to get your Instagram account analytics without changing it to a business account.
Listen to the show to discover the advantages of a business account.
Creating a Sales Presence on Instagram
Working with a variety of entrepreneurs, Jasmine has noticed high-ticket service items are extraordinarily difficult to sell on Instagram, whereas less expensive items are much easier. That said, she believes the more you're able to walk your followers along the buying journey, the higher the likelihood of a sale.
A big mistake Jasmine sees entrepreneurs make when trying to sell on Instagram is being unclear about who they are on their profile. Saying something like, "Beach lover, you'll find me in the kitchen, I like pink, mom of three" in your bio gives no indication of the value you provide or what you're trying to sell.
With your profile, you basically have 15 seconds to tell people what you're about and to let them know they're seen, felt, and heard. That's the inception of the sales process on Instagram.

You also need to pay attention to images. Studies have shown the photos that perform best on Instagram are naturally lit and have colors with a distinct hue (your eye goes to one color in the frame). For example, a photo of Jasmine wearing a red jacket walking in a desert will perform much better than one of her wearing a red jacket walking down the streets of New York City.
She says that dark photos, collages, or photos with too much writing don't perform well, and shares that photos in which two or three people have their arms around each other and are looking directly at the camera will get a lot more reactions and be perceived as more relevant on Instagram.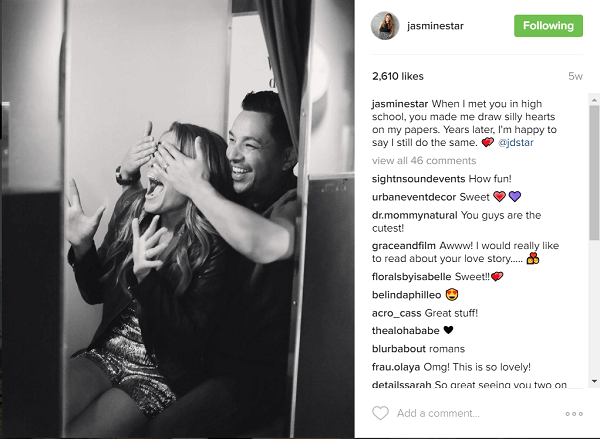 To see which images work best for her account, she'll take a measurement of what types of images performed best in a two-week period, which images got the most likes and comments, and which images got a lot of tagging. She'll then try to recreate those types of images again.
She's found there are some images that consistently perform well. For instance, people seem to love when Jasmine posts about doughnuts.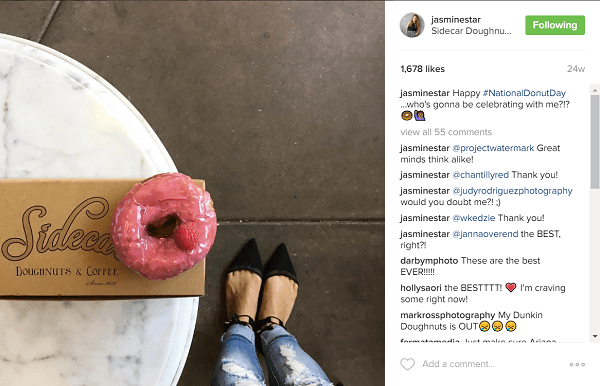 When I asked about hashtags, Jasmine said Instagram limits their usage to 30 per post. Jasmine encourages entrepreneurs to use all 30 hashtags, but also be strategic, because not all hashtags are created equal. If there are a lot of people using a popular hashtag, for example, the chance that your image will be seen in a search is minimal.
Instead, Jasmine recommends diversifying the breakdown of hashtags to attract your ideal customer. Use five popular hashtags and five that pertain to your geographic region. Then use the balance to relate specifically to your business. For instance, if you have a crossfit gym, use crossfit hashtags.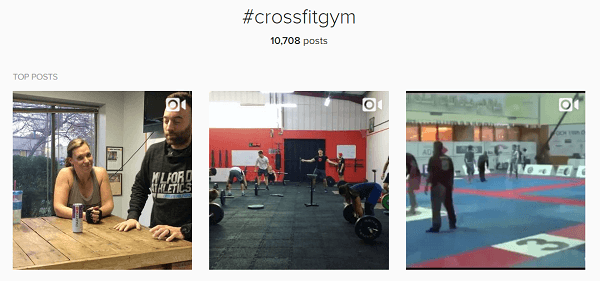 When asked about the recommended ratio of regular posts to promotional posts, Jasmine explains that the ratio depends on the product line and its price point. For a small-ticket item, a ratio of three gives to one ask works really well on Instagram.
The number of posts per day really depends on what works for your audience, she adds. Jasmine follows Instagrammers who post four times a day and says if she posted four times a day, it would drive her followers crazy. For her business and ideal client, consistently posting once a day, every day has been her goldmine.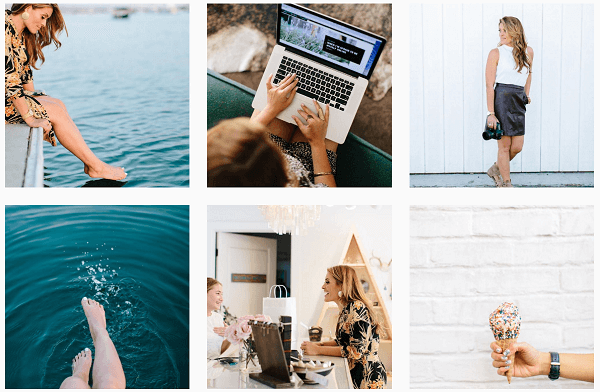 Aside from organic posts, Jasmine says she'll run ads when she has the cart open for her course. She clarifies that while you can choose to boost one of your photos, she chooses to create an ad in Facebook and run it on Instagram because the analytics she gets are far more robust than what's available right now on Instagram.
Listen to the show to hear our Social Media Marketing World Instagram strategy and Jasmine's thoughts on it.
How to Ask for the Sale
It's best to sell on Instagram by way of value, Jasmine explains; through solving a problem or making someone's life easier.
When Jasmine creates an ad on Instagram, her call to action isn't "buy my Instagram course," even though that ultimately is her message. Instead, she asks people if they're trying to make a sale on Instagram, if they're tired of not being noticed on Instagram, and would like to have more conversations on the platform. She then offers her course as the solution to their Instagram challenges.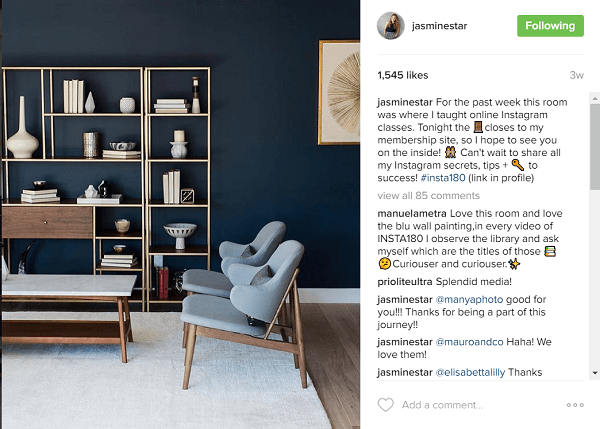 Listen to the show to learn how Jasmine thinks Stories will affect selling on Instagram.
Discovery of the Week
Google UTM parameters allow you to track the activity around a URL inside of Google Analytics, and the Google Analytics URL Builder Chrome extension is a free tool for people who are interested in UTM traffic.
Install the extension and you can quickly create UTM codes after you click a bookmarklet in the upper right-hand corner in your Google Chrome browser.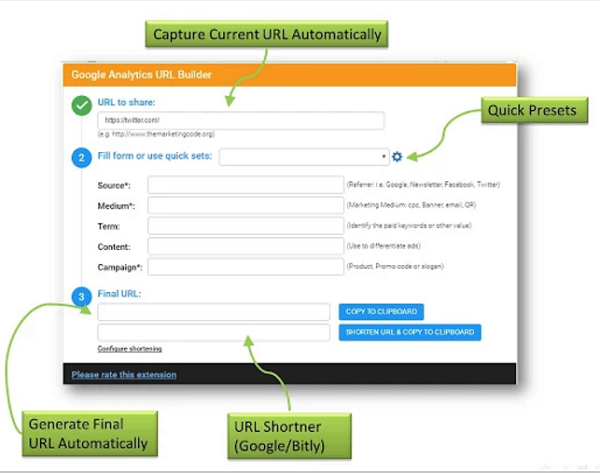 Go to the link where you want to add the UTM parameters and click the extension button. The UTM builder shows up, and after you type in your Source, Medium, Term, Content, and Campaign terms, the trackable URL appears.
You can fill in the form with unique parameters or use a drop-down menu to automatically populate the standard parameters you use most often.
Listen to the show to learn more and let us know how the Google Analytics URL Builder works for you.
Listen to the show!

Key takeaways mentioned in this episode:
Learn more about Social Media Marketing World 2017.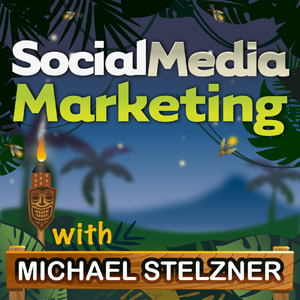 Ways to subscribe to the Social Media Marketing podcast:
What do you think? What are your thoughts on selling on Instagram? Please leave your comments below.