Do you manage social media for other businesses? Wondering how to request the access, assets, and information you need to do your job?
In this article, you'll discover a checklist for onboarding new clients so you have what you need to manage their social media marketing effectively.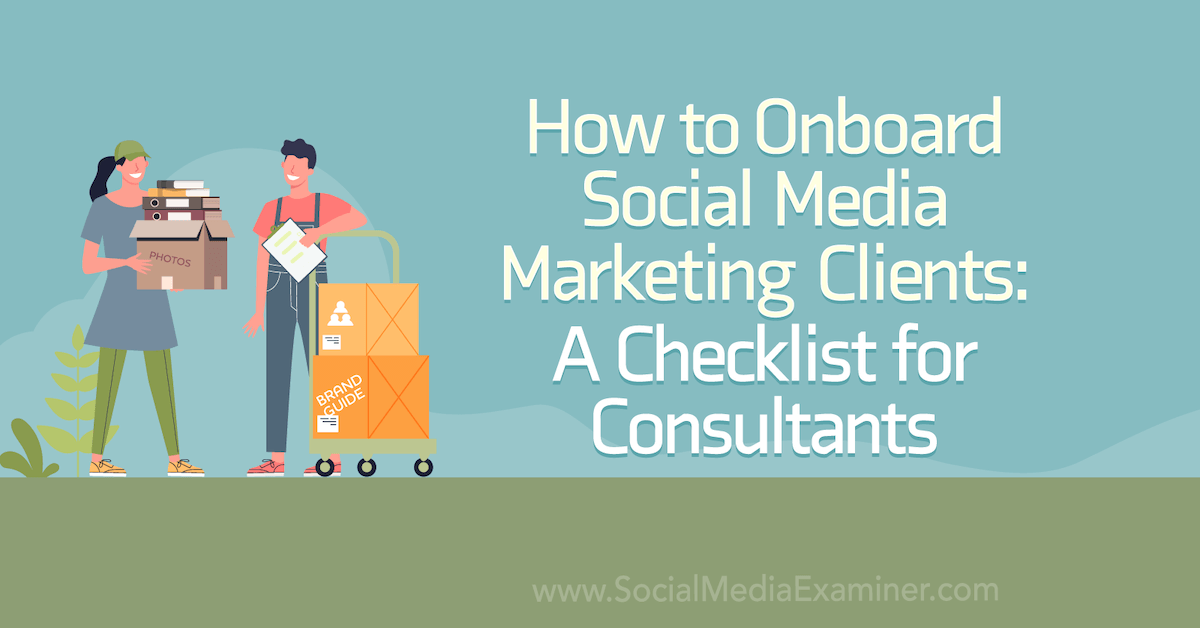 Why a Social Media Marketing Onboarding Process Is Important
Whether you're a social media marketing consultant or agency taking on a new client, or a business that's outsourcing your social media marketing, the proper transfer of assets and key information about how online marketing should be handled is a necessity.
There will be questions about brand boards, logos, colors, images, brand voice, what to talk about (and not talk about) online, and how personal the content can be. Every business is different and a cookie-cutter approach to social media marketing won't work.
Onboarding is the time to address questions and concerns and ensure the client understands the services available. It can also be the most time-consuming part of the relationship because you're just getting to know your new client. You're learning about their products and services, goals, brand, and brand voice, not to mention requesting access to all of their social media accounts, logins, and tools they might already be using.
If your client onboarding process isn't ironed out, there might be a lot of kinks in the process that can irritate your new client (and you) before you even start.
Time Is Valuable
How much time do you spend with a client in the first month, going back and forth to gather assets? I'm sure at some point you've worked with a disorganized client who kept forgetting things and continuously came back to you asking for more info.
Without a proper process in place, you're going to spend a lot of time asking yourself, "What's next?" It doesn't matter how often you've done a series of tasks, there will be a moment this question comes up. Believe it or not, this little niggling question can waste a lot of your time.
And if you don't believe me, let's do a test. Next time you perform a series of tasks that you've done multiple times before, track your time. Then write down your process—a simple piece of paper will do—and run through the tasks again. How much time did it save you to write that process down (allowing you to simply look up what's next)?
Now imagine laying out your client onboarding process. You'll know exactly what you need to ask your clients for, which assets you need to get from them, and what questions to ask to get in their heads and be able to successfully manage their social media presence. You won't waste time having to go back and ask your client for yet another login.
Think about the pride you'll feel when after just a few days, you have everything you need and your clients can focus again on what they do best: running their business.
#1: Divide Onboarding Questions Into 3 Categories
When building your onboarding process, pay attention to timing and quantity. You don't want to overwhelm your clients with a 30-page workbook because they'll end up not taking any action and you won't get you the information you need.
Instead, build your onboarding process in a way that's easily digestible for your clients. I recommend having three categories/stages:
🌟 Ready to Supercharge Your Social Marketing Strategy? 🌟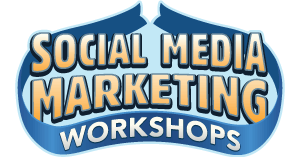 Struggling with your social marketing? You're not alone. The solution? The Social Media Marketing Workshops!

During these live 2 hour deep-dive workshops, you'll discover what's working now on Instagram, Facebook, TikTok, YouTube, and LinkedIn. Skyrocket your engagement, broaden your reach, and amplify your sales.

Become the marketing hero your company and clients need—without leaving your home!
🔥 Save $670 on an All-Access Ticket! Sale Ends Tuesday! 🔥
GET YOUR TICKETS NOW
Brand assets
Access
Topics, voice, and personality
This three-pronged approach will help you keep the questions concise so they're easy for your clients to answer. You don't want clients having to switch constantly from one thought pattern to another, like colors and images one minute, then logins and URLs the next. That requires too much brainpower and is exhausting.
Pro Tip: Before requesting all of this information from your clients, consider giving them a visual roadmap that shows them what's going to happen, what emails they're going to get from you, and what their part is going to be in all of this.
#2: Collect Brand Info and Assets
Collecting brand info and assets is the first stage of information sharing. The details are straightforward and easy for your clients to complete.
First and last name
Business, billing, and mailing info
Phone numbers
Website link
Logo in all versions and file formats
Icons in all versions and file formats
Colors and hex codes
Fonts and font files
Social post templates (for Stories, quote graphics, etc.)
#3: Request, Grant, and Confirm Access to Social Media Accounts
In the second stage of onboarding, security is key. You'll want a secure way to manage and store this information. Adhere to best practices when it comes to account access. You can use something as simple as TweetDeck to share access to a Twitter account or Facebook Business Manager to manage access to business pages, groups, or ad accounts.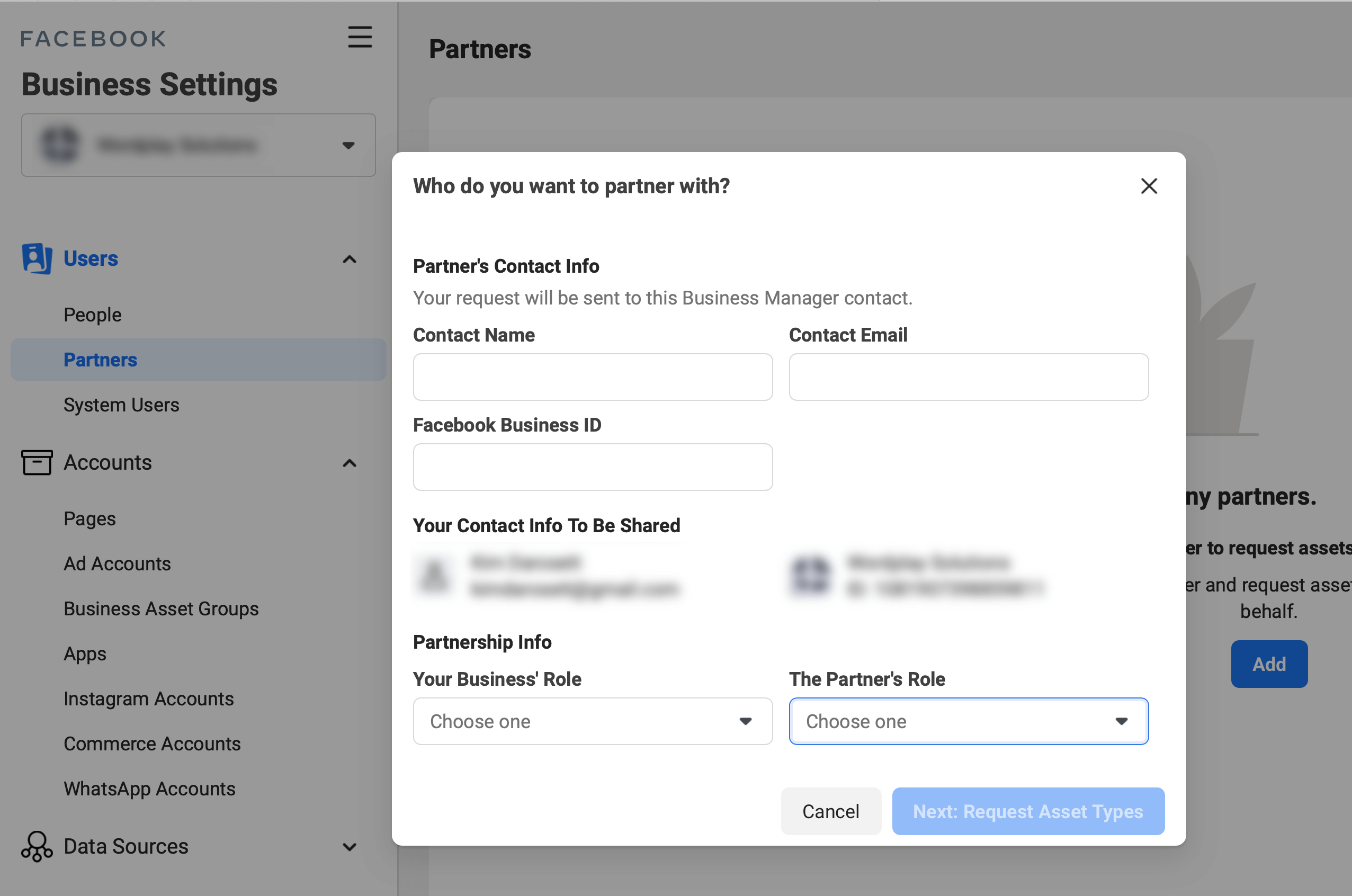 Here's what you'll need from the client:
URLs for all social profiles (Facebook personal profile, Facebook page, Instagram, Twitter, etc.)
Login and password for the above accounts
Admin access where applicable (Facebook Business Manager, Google Analytics, etc.)
Any admins or marketing partners you should know about
#4: Establish Conversational Tone and Topical Guidelines
In the third stage of onboarding, things get a bit more nuanced. The information you gather here will guide everything from the customer journey to the business's customer-facing interactions online.
Here are some questions to ask your client to get the information you need: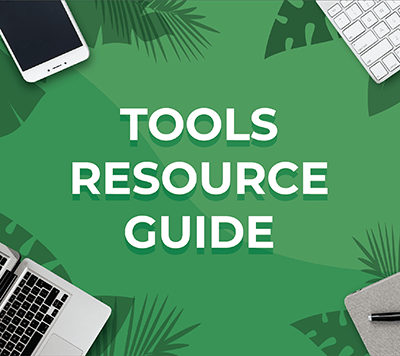 Looking for something to make your life easier?
Discover the tools we recommend to drive engagement, save you time, and boost sales across your entire marketing funnel or business.
Whether you need help planning content, organizing social posts, or developing your strategy, you'll find something for every situation.
FIND YOUR NEXT FAVORITE TOOL
What business will we be handling social media for?
When did you start your business?
What does your business offer? Think services, info products, books, in-person events, and so on.
Who are your ideal clients?
What do you love about what you do? Clients, money, connections?
Where are you in your business? What have you tried? What's worked? What hasn't?
When you speak to your audience, what type of relationship do you have with them? Do they see you as a peer or mentor? Do you typically write in a more relatable tone or motivational and educational style? This helps set the tone for your writing objectives.
What personal details do you want your audience to know about you (dogs, kids, hobbies, etc.)?
What are the most important aspects of your business you want me to focus on?
What call to action (CTA) do you typically want readers to take after reading your content?
What topics are off-limits to write about?
Anything else we should know?
Pro Tip: Follow up monthly to ensure you have up-to-date information about what's going on in your client's business. And make sure you set expectations early.
Once you have the first three categories of information in hand, you'll want to develop a monthly content approval process to ensure both you and your client are on the same page about the posts you'll publish on social media. An email similar to the one below will be helpful:
This is the process we will use each month for creating and approving your content. Please let me know if there's anything you'd like changed.
Please provide any important dates, key topics to discuss, and other essential information by the 10th of each month via the questionnaire you'll receive. If no particular events are happening, that's fine.
We'll provide the first draft of content via [insert your preferred tools] by the 15th of each month. Please ensure you send your important dates with enough lead time for us to produce content—the earlier the better.
Please send any feedback/modifications you have for us via comments in [insert your preferred tools] at your earliest convenience. If you could send them no later than the 25th of each month, that would be fantastic.
Once the month is finalized, we will confirm and schedule your posts.
And simply send them a monthly refresher questionnaire that asks:
Anything specific you'd like to promote this month?
Do you have any events, sales, or launches coming up?
Anything to add to our "off-limits" list?
Anything else we should know?
Here's an example of an online submission form you might use: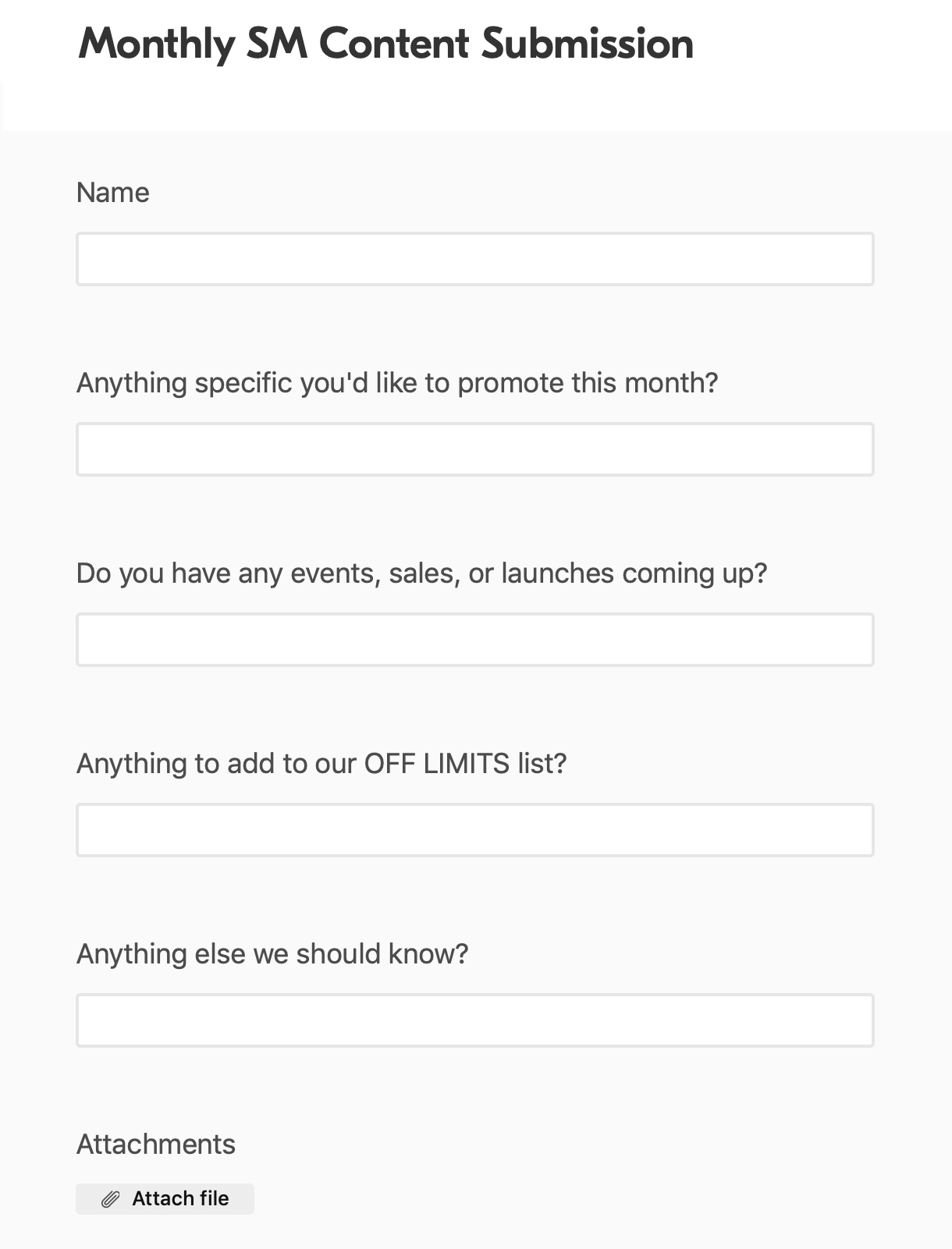 Tools to Simplify Social Media Marketing Onboarding
Starting your onboarding process could be as simple as sending your client a fillable PDF. However, because many people have trouble filling out PDFs and saving them without losing their entries, I recommend moving to an online setup as soon as possible.
Often the easiest for the client and most cost-effective for you are online forms. Tools like Gravity Forms (plans start at $59/year) or any other form builder (one potentially already came with your theme) allow you to build custom forms on your website. This way, rather than building PDFs, you can build your questionnaires right on your website and get your client's submission via email.
As mentioned above, for account access, make sure you use a secure way to manage and store the information.
Another way to handle the onboarding process on a budget is by using a tool like Airtable (free and paid plans, starting at $10/user/month). Airtable allows you to build forms connected to one of your spreadsheets and your clients can even upload files via that channel too, as shown in the image above.
When you're ready to automate this process, look into a tool like Dubsado (starting at $35/month) or HoneyBook (starting at $9/month). Both of these tools allow you to build forms that can be used in a workflow. An automated onboarding process might look something like this:
You add your new client to your onboarding workflow, which triggers delivery of questionnaire 1.
After the client fills out questionnaire 1, they get a short email thanking them and asking them for their participation in the next step of this process: questionnaire number 2.
Once the client completes questionnaire 2, it triggers the delivery of the final questionnaire.
When the client is finished with questionnaire 3, they receive a thank-you email from you.
The entire process takes place automatically without you having to do anything after adding the client to the workflow.
Here's what a similar workflow might look like in Dubsado: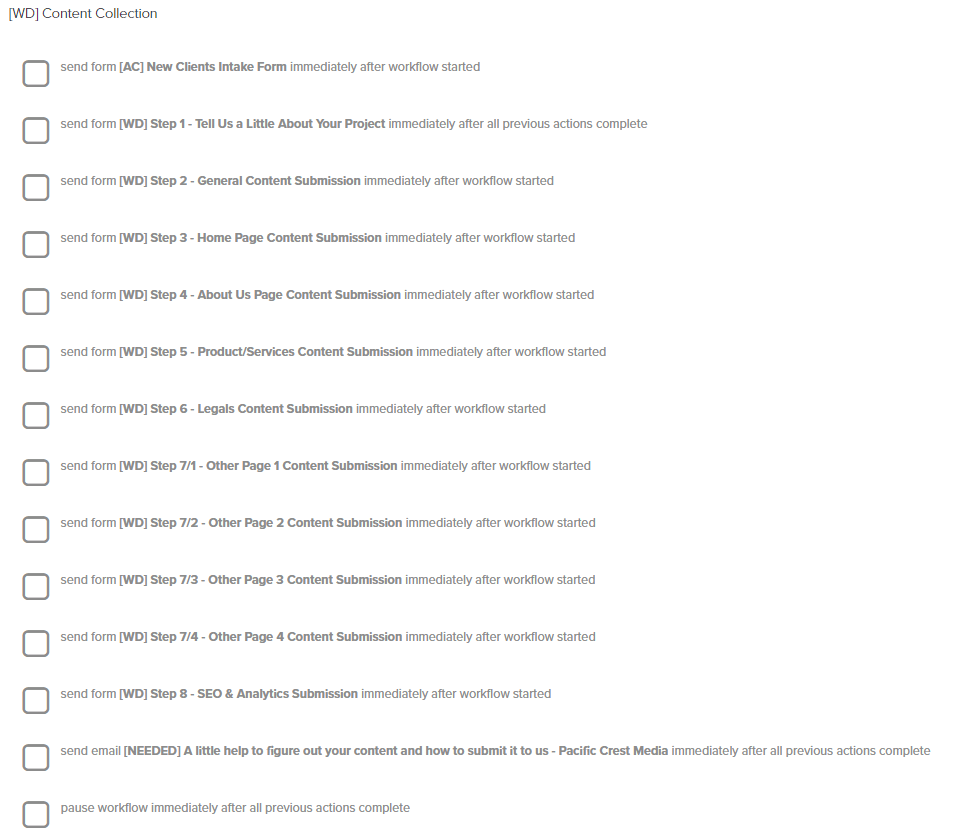 Pro Tip: When you get to the point of automating the onboarding process, don't lose your personality. Make it fun, add GIFs, and keep it conversational.
Conclusion
Streamlining and automating your client onboarding process will not only free up your calendar but also make a great impression on your new client.
Get More Advice on Social Media Marketing
Get Your FREE Course: Web3 for Beginners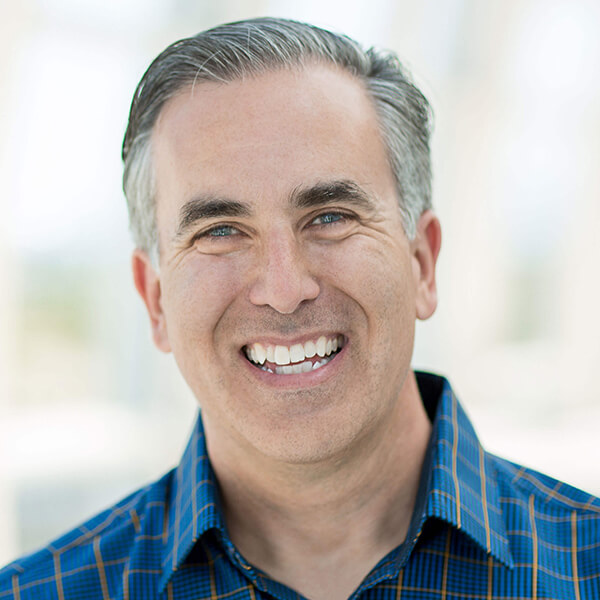 Curious about Web3, but don't know where to start or who to trust?

Introducing Web3 for Beginners, a course taught by Michael Stelzner, the founder of Social Media Examiner.

Learn the basics of Web3 and apply it to your business with this FREE comprehensive course.
CLICK HERE TO GET FREE ACCESS