Is your marketing attracting the right customers? Do you want better marketing results?
In this article, you'll learn how to rethink the customer journey and discover a strategy you can use to optimize your marketing.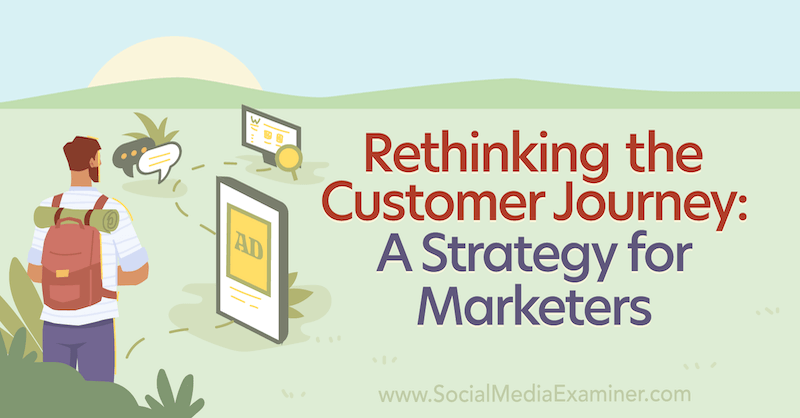 Why Getting the Customer Journey Right Is so Important
One big change in online marketing that impacts most businesses has to do with the way in which people choose to become a customer.
In the traditional sales funnel, marketers and businesses would create a demand for their product or service, and that demand would attract people to their doorstep. And from there, businesses would have key touchpoints to help guide those people through to make a purchase. This developed into the traditional view of the funnel, with a wide top that would attract many people, and a narrow bottom where the few people who went all the way through will come out the other end.
Now, because so much about the customer journey is outside of a marketer's control, businesses can no longer rely on the traditional sales funnel in which they create the demand for their products or services. Instead, the customer journey is better represented by an hourglass shape.
Before we get into the pieces that make up the customer journey, let's talk for a minute about why it's so important for marketers and businesses to understand their customer journey.
One of the key benefits to understanding your customer journey is attracting the right customer. The right customer is that person who needs your product or service and is ready to learn more about how to get it.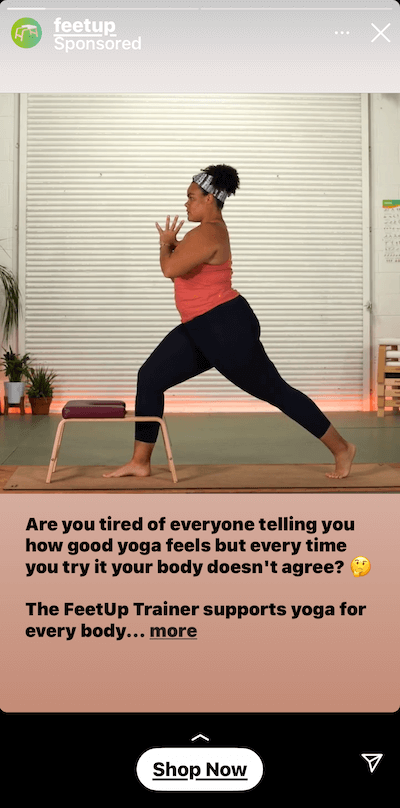 Businesses that don't understand their customer journey will not only attract the wrong customers but also won't be able to retain the few that they do attract. Customer retention is becoming much more important for a few reasons, not the least of which is the referral stage of this customer journey. We'll cover a little bit of this topic later in this article.
Additionally, if you're attracting the wrong customers and failing to retain the customers you do attract, then you receive no benefit from having happy clients. Without happy clients, there are no reviews, testimonials, case studies, social proof, or referrals, all of which are used throughout the customer journey to help build trust with future customers.
Rethinking the Traditional Marketing Funnel as an Hourglass
In the traditional funnel, the customer journey was built on the idea that a customer would need to know, like, and trust you.
At the larger end of the funnel, businesses would bring attention to themselves in a variety of ways and introduce themselves to consumers. This would build up their Know factor. As consumers got to know those businesses, they'd move deeper into the funnel and start to like those businesses and want to know more. And finally, by getting to know and like a business, those people built up trust in that business and moved forward with their buying decision.
This traditional sales funnel is based on what the company or the business wants customers to do—to lead them from that first introduction to their purchasing decision. The new hourglass shape of the customer journey is organized around the behaviors customers want to do.
Consumers want to know who can answer their questions and solve their needs. They want to get to know a business before making a choice to work with that business. Consumers want to be able to trust the entities they do business with, and to refer those businesses they know, like, and trust the most to their friends and family.
Hence the hourglass shape: the larger end at the top when businesses are first introducing themselves to consumers for the Know, getting smaller around the middle as those consumers make the decision to purchase, and then getting wider again at the bottom as those purchasers refer the business to new consumers.
There are seven stages that align with this hourglass: know, like, trust, try, buy, repeat, and refer. As marketers, our job is to help guide consumers through each of these stages. These are the behaviors that people want to participate in.
They want to have a problem solved and they want to know who out there can solve it. Once they find who can solve it, consumers start making snap decisions about the business and that message. Each decision point they make helps narrow their choices as to who they ultimately do business with.
Here's a closer look at the seven stages.
#1: Make Prospects Aware of Your Business
The first step in this hourglass is the Know: helping a consumer get to know the business. This can be done in a number of ways, including organic posts and paid advertising. This is getting your business in front of consumers for the first time and making the introduction.
One of the most powerful ways to do this is to talk about the pain points your customers are having in the same way they would discuss their pain points, using their terms. This lets consumers know right away that you're talking to them and helps them get to know you as the person or business who can help them find the answers they're looking for.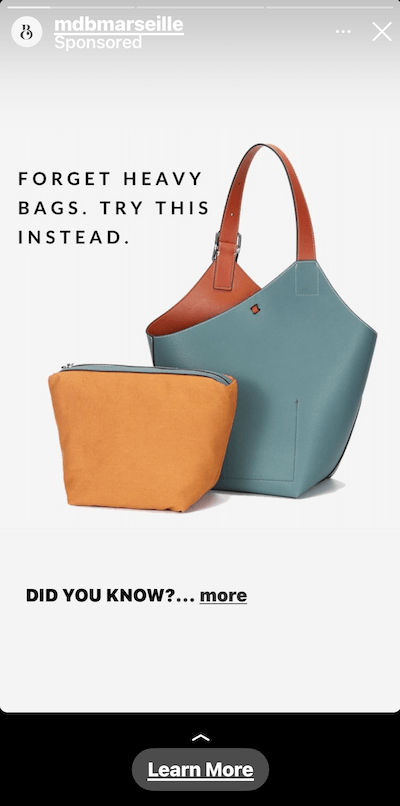 One thing to keep in mind during the step isn't just introducing yourself to the customer but to actually think about the customer experience at the time they're being introduced to you.
When they first get to your website, can they see right away that they belong there, the answer to the question is there, the people you help are represented there? By keeping the customer perspective top of mind, you can help ensure that this first touchpoint, their introduction to your business, is a positive experience that sticks and helps them get to know you more easily.
#2: Give Prospects a Reason to Like Your Business
The second step down the hourglass is the Like factor. This is a step in which customers begin making many of those snap judgments. Do I like this business, do I like how they work, do I like what they have to say, do I like their website, do I like what they stand for, do I like their values?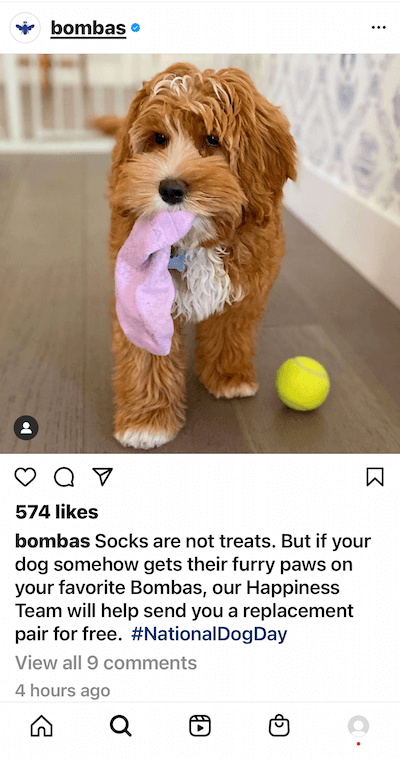 During this stage, consumers are starting to look for ways to narrow down their decision among businesses that offer similar answers to their questions. This is also when consumers are making the decision about whether they want to learn more about the business and the products and services they offer.
#3: Build Trust That Your Business Has the Answers Prospects Are Looking for
During the third step down the hourglass, consumers are looking for signs that they can trust the business they're checking out. They want to know whether they can trust that you have the solution they're looking for. Not only that, but they're looking for proof that other consumers trust you and you've made good on your promises in the past.
There are several things marketers can do to help establish that trust and show consumers that previous clients continue to trust them. For example, businesses and marketers can leverage social proof to help establish trust.
Social proof is a public metric that consumers can analyze to see how other people trust that business; the number of views on a video, for example. Marketers and businesses can also leverage client testimonials and reviews to help establish trust.
Additionally, when it comes to requesting those reviews and testimonials, if you can get them submitted in video form, you can establish an even deeper trust. This is because when consumers watch video testimonials, they can see the sincerity coming from your previous clients' body language and eyes. It helps them establish a personal connection to a previous client, which results in a deeper trust in you.
#4: Convince Prospects to Try Your Offer
This next step is the first point in which a consumer makes a deliberate decision to interact with your business. In the previous steps, they were getting to know the business, deciding whether they liked the business and wanted to know more, and trying to decide whether they could trust that business.
In this stage, they're taking the next step right before the purchase.
This Try stage may include signing up for a free eBook, three chapters out of a book, a free trial of a membership, a free trial from software, a "try before you buy" promotion for retail goods, or even a low-dollar trial or consultation.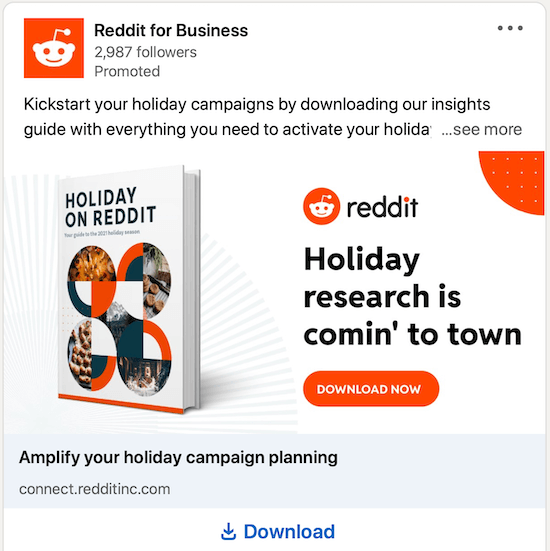 More than anything, this is when a customer is going to decide what it's like to work with you before they even decide that they want to work with you.
Once again, this is where you really want to be cognizant of the customer experience and how they'll perceive what it's like to work with you based on this trial. If they decide to download or grab that free eBook, will it be difficult to navigate or find the eBook? If they decide to sign up for that trial period for your membership, will they be able to find what they need during that trial to make an informed decision?
And in some cases, you may not even know whether a consumer tried to take this step with you. For example, a consumer may go to your website and decide to fill out that form to grab those free chapters of your upcoming book, but if the form didn't load correctly or if you didn't explain where they can find the book afterward, they may decide not to continue interacting with your business after this trial is over. So once again, it's important to think about what the customer experience will be during this stage of their journey.
#5: Make the Sale
This step is fairly self-explanatory. At this point, the consumer has gotten to know your business, started to like your business and wanted to know more, built up their trust that your business has the answers they're looking for and the ability to provide those answers, and tried to see what it would be like to work with your business. The next step is to take that plunge and make that purchase. This is where the consumer makes the deliberate decision to become a customer or client.
This is when they'll buy that course, join the membership, purchase that retail product, or sign up for that coaching program. This is when they're taking the plunge to get the answer you've promised them.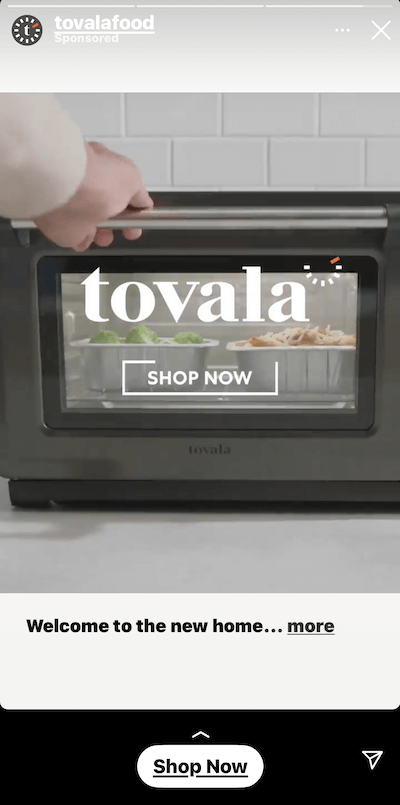 #6: Generate Repeat Business From Happy Customers
Again, this stuff is a bit self-explanatory. Once someone purchases a product or service from your business, you want to retain them as a customer or client. This means following up with them to ensure they received the value you promised, as well as keeping up with their journey and offering future solutions they may be after.
#7: Actively Seek Referrals
The Refer stage is where the hourglass starts to widen again at the bottom. Of course, before people can refer your business to others, they have to actually like doing business with you. This means they have to have a positive experience through the first six stages of their customer journey.
Of the small businesses John surveyed recently, 81% said that more than half of their new business came through word-of-mouth marketing or referrals. Yet only about 27% of those surveyed said they have a system in place to intentionally generate those referrals. So this is an area in which a lot of businesses and marketers could benefit by spending some time focusing on how they can generate referrals.
And there are benefits to getting referred clients beyond just future business. Referred clients tend to be less price-sensitive, which means they aren't going to see the price and immediately start to balk or question it. They also tend to be more loyal and refer even more people. By not having a system in place that generates those referrals, many businesses are simply leaving money on the table.
Of course, there are a few ways in which a business can acquire those referrals. You can put together a referral system, something that rewards your clients for referring future clients or leads to you. You can build a follow-up system in which you ask those customers to refer new potential customers or leads to you.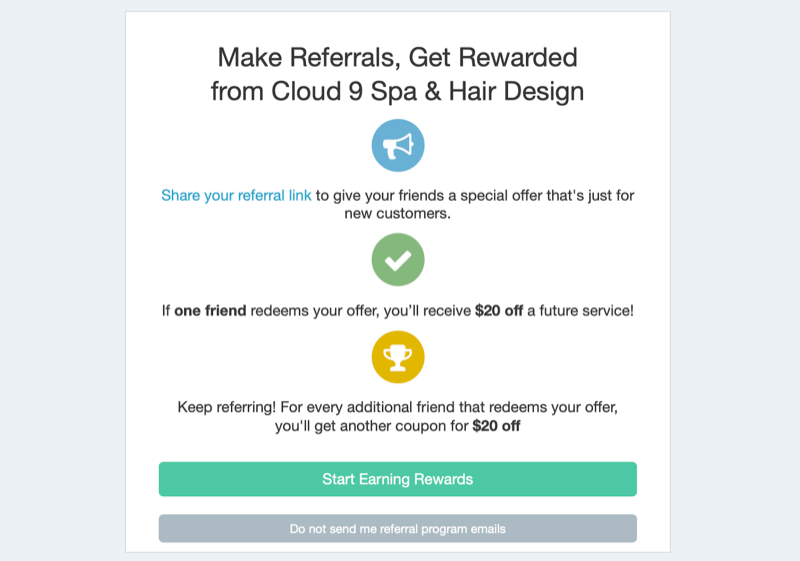 In addition to actively seeking referrals, businesses should create a system in which they stay top of mind with their customers even after the purchase has been made. This way, in the future when that customer comes across someone who asks them a similar question to what they had for you, they'll naturally want to send that person over to you. You want to increase the chances of this happening by making sure that they remember your business.
Businesses can also foster champion clients. Champion clients are your biggest fans. These are the people who are already referring new business to you without you even having to ask. And by forming a club of these biggest fans, you grant them the ability to network with each other and share their stories of how you helped them.
Last but not least, businesses may consider partnering with a complementary business. This might be another company that sells products or services that either supplement or complement your own, or just something related. For example, a fitness coach might think about partnering with a nutritionist.
Partnering with related businesses can benefit both you and your customers in several ways.
For one thing, by being able to refer related services to your customer, you're actually building your trust as someone they can turn to even more. And you're helping to build their trust in your partner. Of course, your partner is doing the same thing for you. And if your partner has already helped the consumer in question, and then referred them over to you to solve the next problem, the level of trust that this person has in you is that much deeper than a typical referral.
Additionally, strategic partners often have much larger networks than your typical client, meaning that they may be able to refer dozens or hundreds of clients, whereas previous clients will only be able to refer a few.
Other Notes From This Episode