Do you need a better strategy? Wondering how to use data to gauge when to start, stop, or scale your marketing efforts?
In this article, you'll discover why data is important, what data to look at, and how to use data to inform your strategy.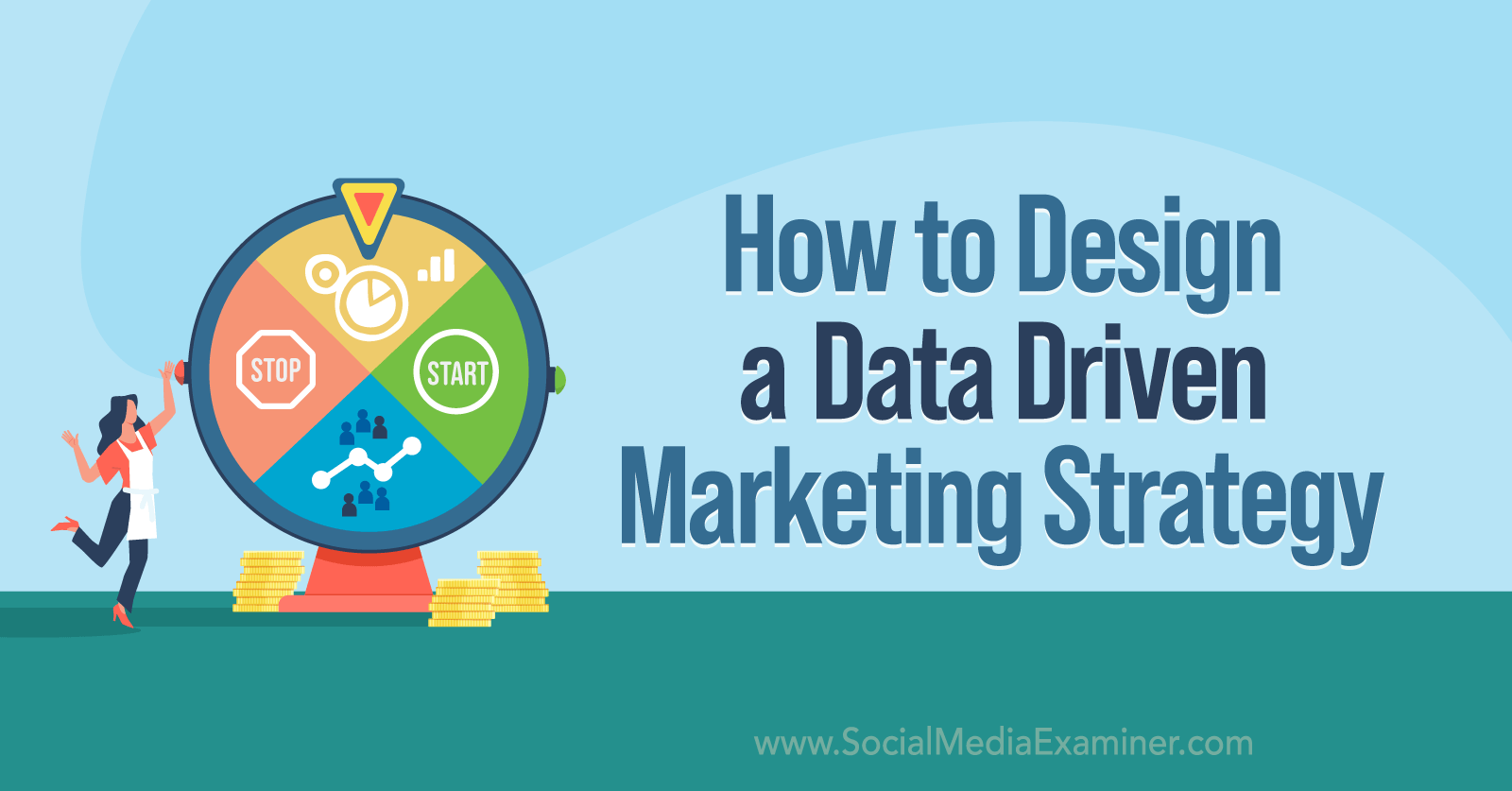 Why Data Is Crucial to Your Marketing Strategy
It's important to understand that data is for everyone, whether you're a new business owner or have been in business for a long time and already know your ideal customer very well. Without data, as you're building your strategy, you're flying blind with little more than a feeling and some hope that you're right.
We tend to develop our strategies focusing on things we like, things we've been told, and ideas that we see others finding success in, and put blinders on to whether these things are actually working. Are your time, money, and effort being returned to you in the form of conversions moving toward your goal?
Data removes those blinders.
Additionally, data makes it easier to connect each of your efforts to dollars. Whether you're a marketer or business owner running all of your own marketing, understanding exactly how each point within your marketing strategy connects to that revenue helps identify the value of that point in the big picture. This is one of the ways in which data becomes so powerful in the realm of social media marketing because it lets you see exactly where you're leaking money.
Pro Tip: As a best practice, you should start collecting the data even before you need it. If you're starting a brand-new business and you don't need the data right away, track it anyway. Because once you need the data, you need the data. As with anything else, data takes a while to collect, and Google Analytics doesn't work retroactively. So while you may not look at the data right away, having it collected as early in the business as possible will only help you in the long run.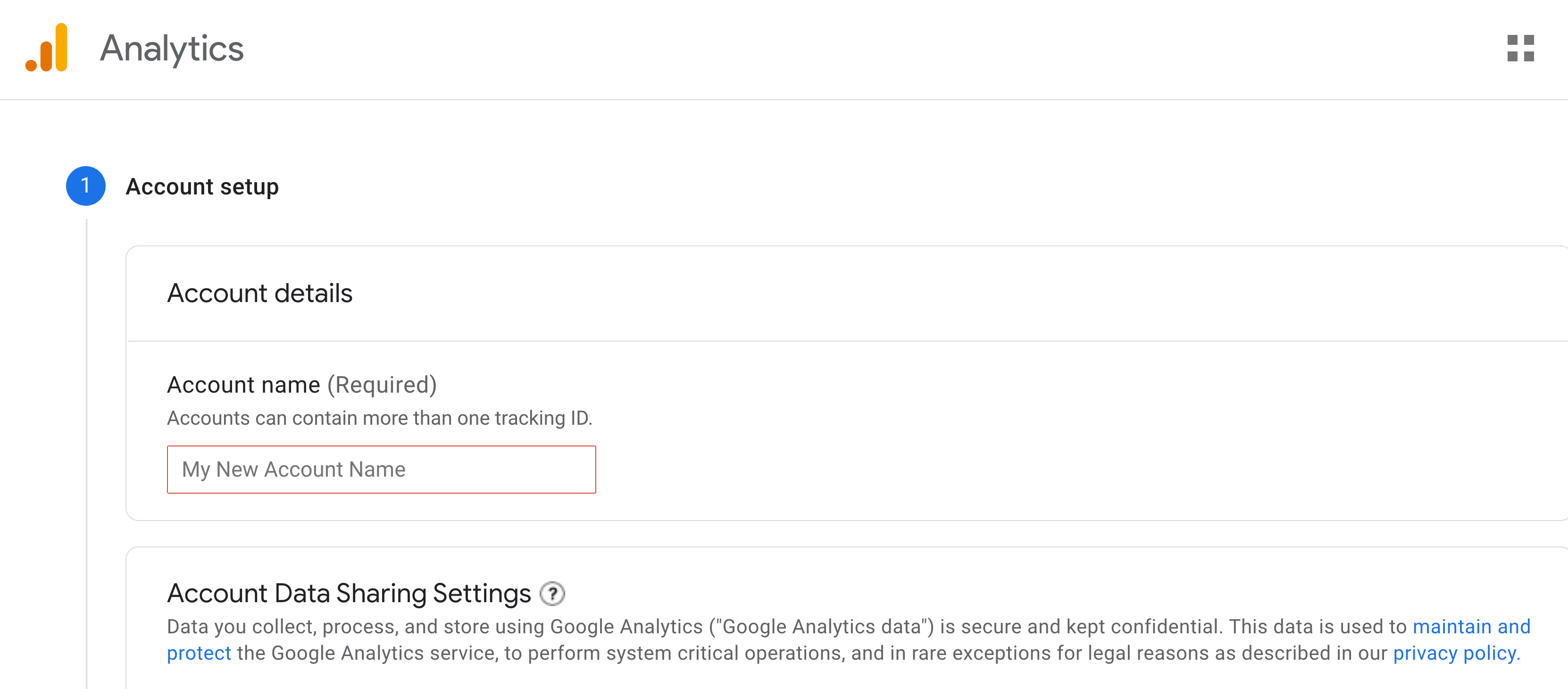 Here's how to start using data to inform your marketing strategy.
#1: Decide What Analytics Data to Track
When it comes to building a social media marketing strategy, just as with anything else, you want to start by establishing your goals. What's your objective, what do you want to accomplish, and how will you know when you've accomplished it?
A lot of businesses try to boil everything down to getting more sales or making more money, and that certainly is the backbone of a lot of businesses. However, that doesn't necessarily make revenue-building the goal of each channel.
When you sit down to review the goals of your marketing strategy as a whole and your channel as a part of that whole, you may want to consider how that channel fits into your overall strategy. Is it there to build brand awareness, generate leads, or help a prospect contact your company through a phone call?
Once you've set up your business goals and objectives, you can start to reverse-engineer the touchpoints along the customer journey and determine what to track to determine whether you're progressing to meet these goals.
For example, suppose that you're an eCommerce brand that sells a particular product and your goal is to sell a certain number of products every month. In this case, you'll want to track how often people search for that product by keyword, add that product to their cart, and complete checkout with that item.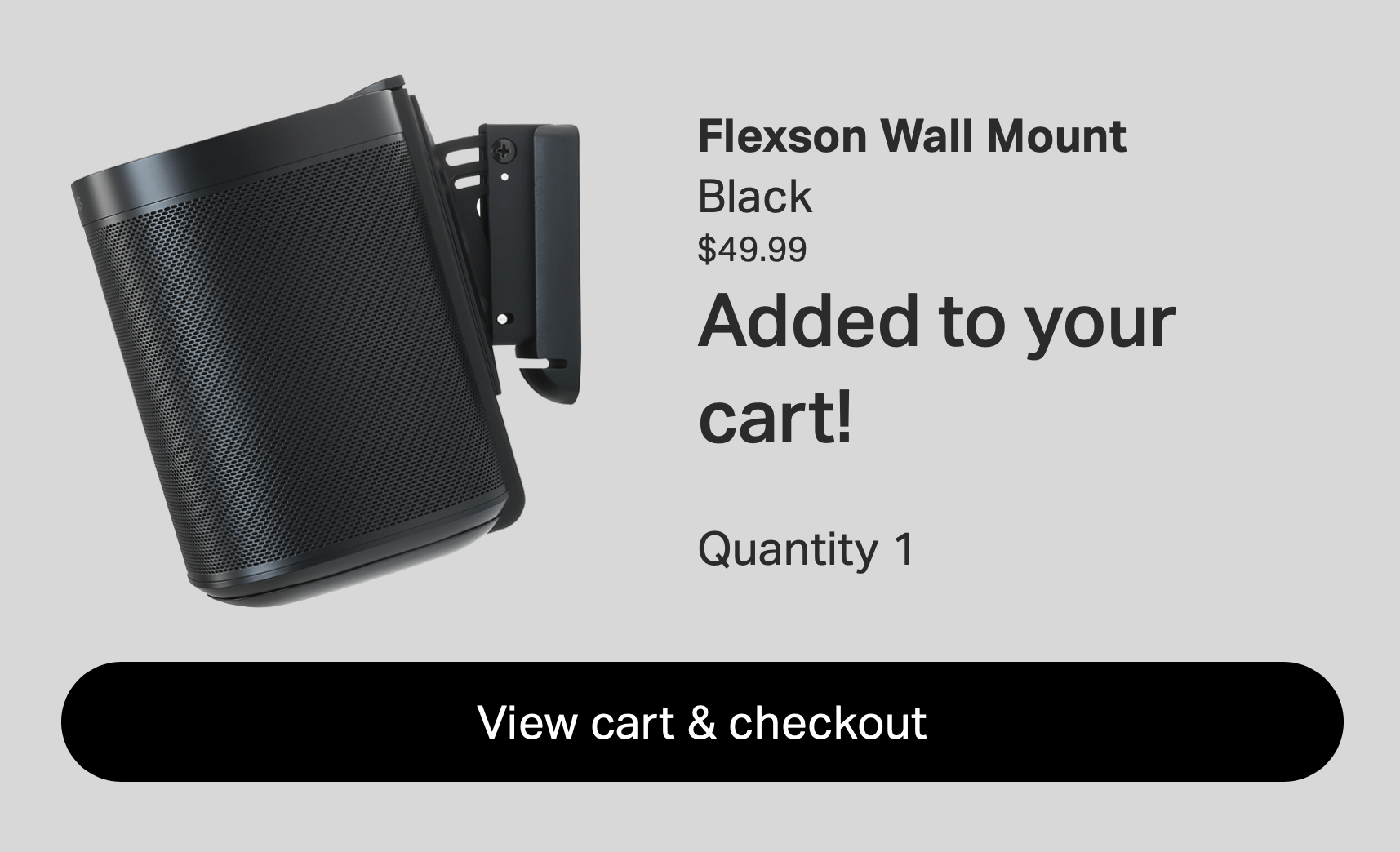 With more complex sales such as high-ticket luxury items or even B2B services, there may be additional data to track, sometimes using a customer relationship management tool or CRM. This could be visits to your website, phone calls, or people looking up directions to visit a particular location.
Every touchpoint that a customer has with your business, whether in person or online, is trackable if you've set up the correct tools and systems. These key points are the key performance indicators (KPIs) that you need to define when establishing your goals and strategy.
These are the events you track and measure so you can see whether your efforts are working and you're on track to meet your goals, or whether you're leaking money through a part of your funnel, or if there are areas that you can optimize. For the most part, you're going to track your progress toward a macro-conversion by tracking micro-conversions along the customer journey.
#2: Choose Analytics Tools to Track Your Data
The best tool for any business to use for online tracking is Google Analytics. The only exception to this would be if you rely solely on a singular platform such as Facebook, in which case, you might focus more on Facebook's analytics than Google's.
Google Analytics is free, which puts it in reach for new businesses that are just starting out on their marketing journey. But it's also filled with advanced tools that help you dig into every facet of your customers' interactions with your online presence, making it an invaluable resource for advanced marketers.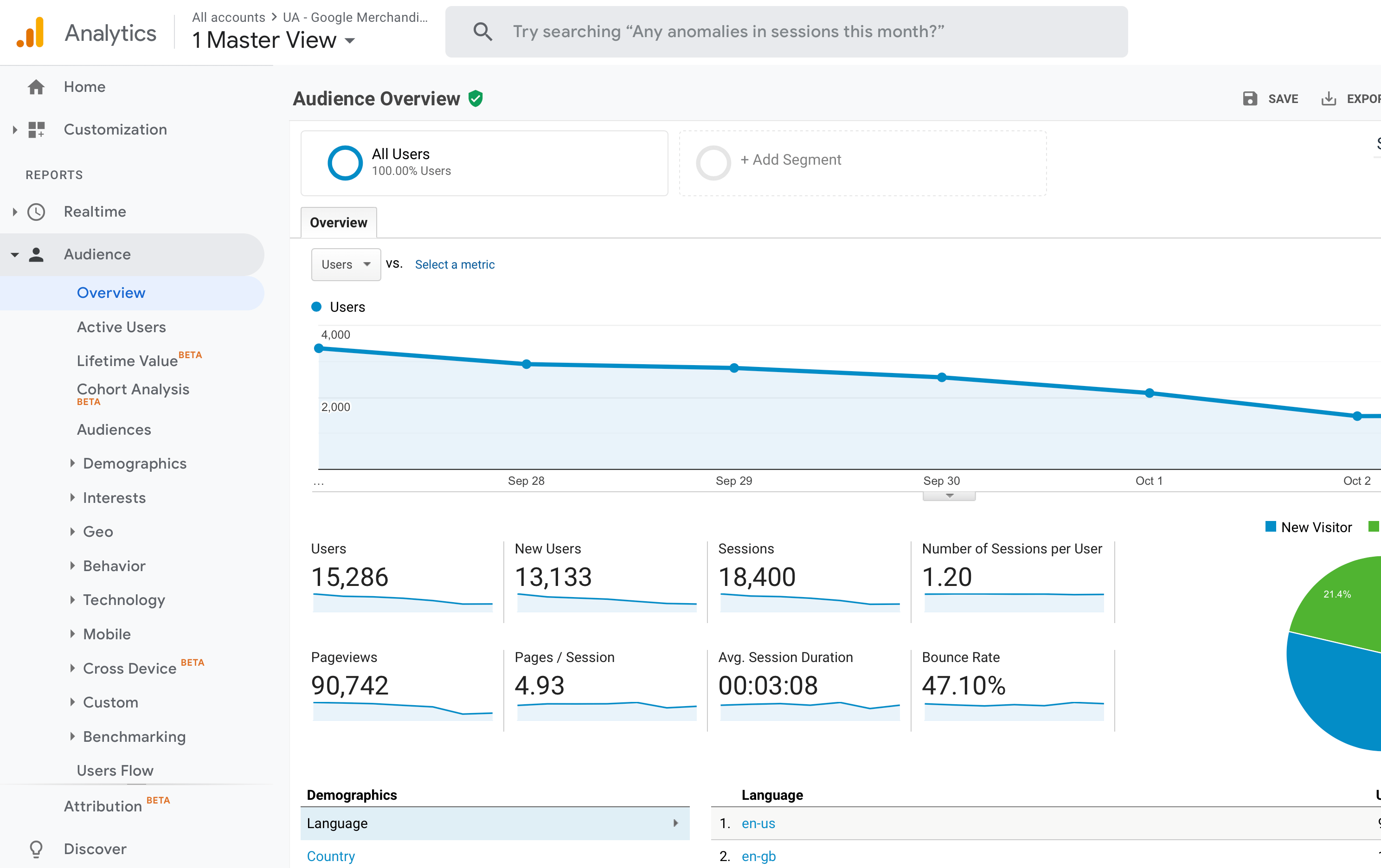 Additionally, there are a lot of resources available within Google Analytics. It's very easy to hop onto Google and find the answer to just about anything, either via Google itself or through YouTube. It's user-friendly and integrates into just about everything.
With new privacy policies and data handling laws continuing to come up, you might be wondering about the efficacy of Google Analytics and if tracking is still viable. And the answer is yes.
Analytics has always been a piece of the story built on estimations rather than a complete picture. Think of it as if you were presenting your customers with a survey. Not every customer is going to fill out that survey but enough of them will give you some solid information that you can then take back to your business strategy. Google Analytics, and really any tracking software, works the same way, especially for high-traffic sites.
Google Analytics never provided a complete picture to begin with. There was always a level of estimation due to some missing data, and the new privacy laws have not really affected it that much.
#3: Review Your Analytics to Decide What Activities to Start, Stop, or Scale
Once you've set up your goals and established which KPIs you're going to track to make sure you're headed toward those goals, the next step is to actually start to use the data to inform your decisions about your social media marketing. This is where you can start connecting dollars to your data points and see which sources are ultimately moving you toward your goal.
For example, you may find that Facebook is yielding more traffic than Twitter or maybe that the traffic coming from Facebook is more qualified than the traffic coming from Twitter. Once you can see the data behind this, you can use this information to start making decisions. Should you put more time and money into Facebook? Should you continue to put time and money into Twitter? What's the reason the traffic from Facebook is more qualified and ready to purchase?

As you gather up this data, you're going to separate each point into three primary actions: start, scale, and stop.
Identify New Initiatives to Start
When we talk about things to start, these are areas or activities that you haven't even turned on yet. For example, maybe you see a sudden spike in traffic to your website from an unexpected source such as someone who loves your business publishing an unsolicited blog post reviewing one of your products. Or maybe you find a separate but related business that might serve as a collaboration partner.
In either case, this might indicate a time to dive further into these opportunities and set something up to start testing the waters. Perhaps you should look into an affiliate program, partnership program, or collaboration with influencers that are related to your niche.
Of course, as you sit down and start to strategize over these areas you want to start, begin by putting together your list of goals and settling on the KPIs you'll track to see if the goals are working. Then it'll be a matter of testing to see if this new opportunity pays off.
Scale Activities That Are Working for You
Scaling refers to the activities that are already working for you that you can double-down on.
One prime example of this is people who manage Facebook ads. They always have dozens of ads and creatives running at any given time with hundreds or thousands of dollars being spent every day. And when they log into Ads Manager or Business Manager and see that one ad is suddenly performing better than it did in testing (or some circumstance changed and one particular ad is suddenly returning 10 times what they initially estimated), they start shutting down some of the smaller ads to throw money behind the ads that are working.
You can do this with all of your social media marketing—paid and organic.
If you notice that a particular type of Instagram post has been converting better for you, create more of those types of posts. If you find that a certain type of video has been performing for you on YouTube and leading to more conversions, create more videos like that. If you have a blog post about a particular topic that outperforms your other blog posts, double-down on that topic and start creating more blog posts about it.
Scaling isn't necessarily about throwing money behind something as much as it is throwing your time and effort behind what's already working.
Stop Activities That Aren't Working
As the name suggests, stop is to put an end to any activities that are no longer yielding any return. And with the examples listed above, that might mean reducing the budget of an ad or even completely ending an ad campaign that has stopped performing. In the case of organic social media, it might mean closing down or reducing efforts on a particular channel that's not working toward your goals.
One thing to be mindful of as you review these activities is whether they may be assisting in conversions but not directly feeding conversions. For instance, if a lot of people go to your YouTube channel and watch a video but don't convert right away, it might be tempting to stop using YouTube as a platform.
However, as you dig into Google Analytics and check your assisted conversions, you may find that viewers are going from YouTube over to your Facebook page or your website to find out more information, and then heading back over to convert. In a case like this, Google Analytics defaults to giving that attribution to the last click before the conversion, but in reality, every touchpoint that someone went through leading up to that conversion helped move them closer. And removing any one of those touchpoints could have a negative effect on your business and overall conversion rates.
Other Notes From This Episode