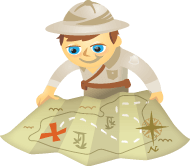 Want to design Snapchat geofilters on the go?
Have you seen the Snapchat in-app geofilter creation tool?
In this article, you'll discover how to easily create and purchase custom Snapchat geofilters from within the mobile app.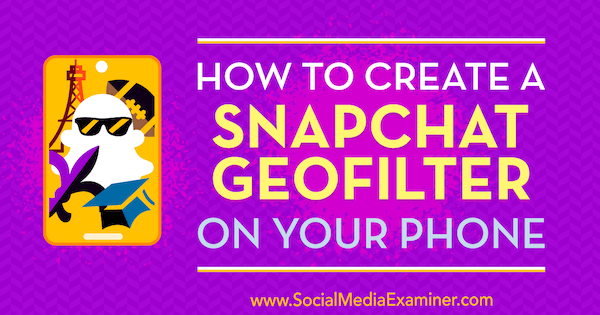 #1: Design Your Snapchat On-Demand Geofilter
To get started creating your geofilter, open the Snapchat app. From the camera screen, tap the ghost symbol in the top-left corner.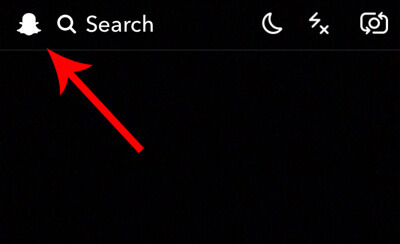 On the profile screen, tap the gear symbol in the top-right corner.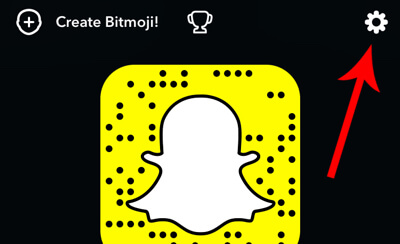 On the settings screen, tap On-Demand Geofilters.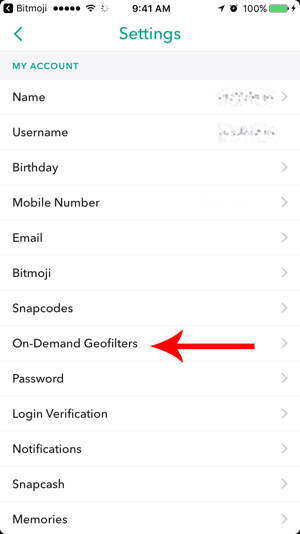 If this is your first time creating an on-demand geofilter, Snapchat will walk you through a series of questions and templates as you create your design.
If you have existing geofilters and want to create a new one, tap the create icon in the top-right corner.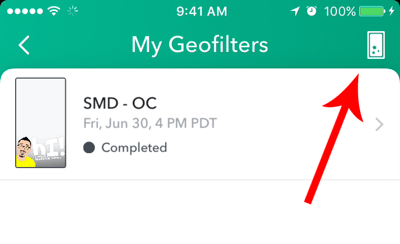 Next, select the occasion that best applies to your needs. You can choose from themes like Wedding, Birthdays, and more. Snapchat will add seasonal themes like 4th of July and Halloween when those dates appear on the calendar.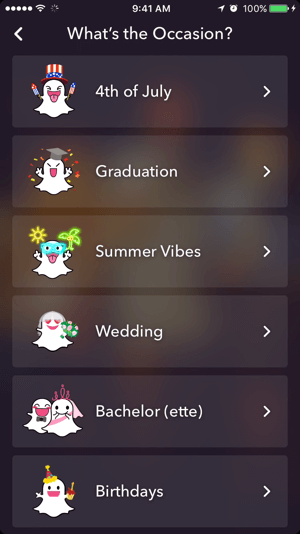 Once you select a theme, you'll see a set of available templates. To customize your chosen template, you can edit the existing text and add more text, emojis, bitmojis, or stickers. Note: You can't upload a pre-created design from your mobile device.
Here's an example of how you can get creative: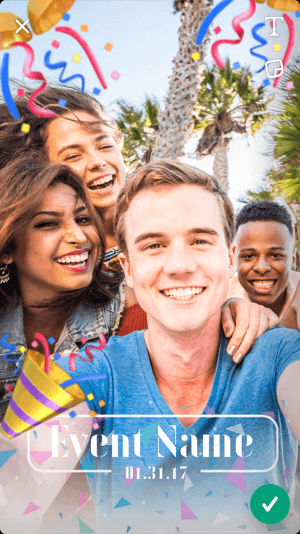 Once your geofilter design is complete, tap the green button with the white check mark.
#2: Set the Date, Time, and Location for Your Geofilter to Appear
After you've created your design, you'll need to add some details about your geofilter.
Get Expert Social Media Marketing Training from the Pros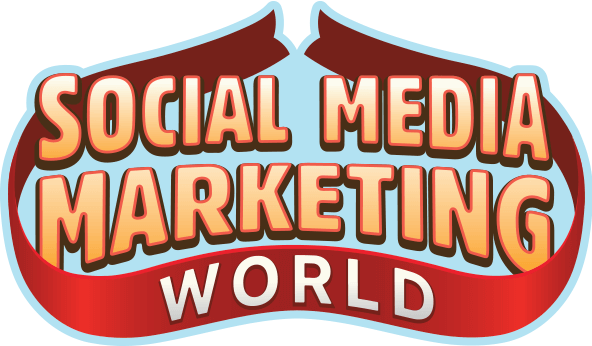 Want to get ahead of the competition or learn how to diversify your strategy?
Learn from dozens of the industry's most trusted experts, rub elbows with other smart marketers, and take your marketing to the next level during this 3-day event in sunny San Diego, CA.
CLICK TO LEARN MORE
First, add a name. The filter type defaults to Personal. Currently, you must use the desktop version of Snapchat to create business geofilters.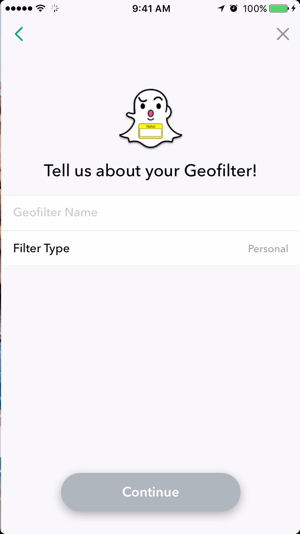 On the next screen, schedule your geofilter. Select the start and end dates, and the time when you'd like it to become active. Geofilters can last anywhere from 1 hour to 90 days.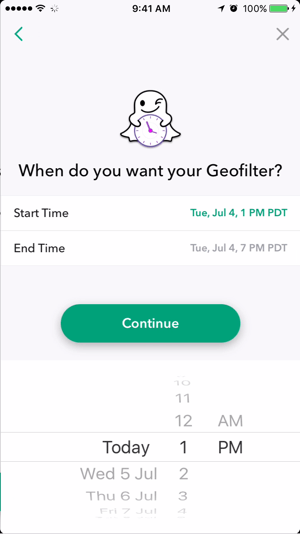 Next, you need to draw a geofence to indicate where you want the geofilter to be available. Snapchat automatically starts with a pre-set geofence of 20,000 square feet for a price of $5.99. If you want to choose a different location, type in an address or name in the Type a Location field at the top.
Lead the Social Charge Instead of Playing Catch Up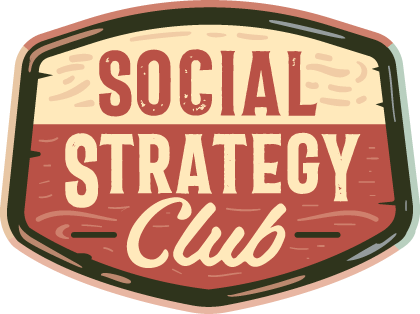 Sick of wondering "What now?" everytime a social platform changes or the market shifts?
Get a look at where the social media marketing industry is headed—before it happens—with insightful trends analysis delivered weekly.
Let the Social Strategy Club be your secret competitive advantage.
CLICK TO LEARN MORE
Once you've found your location, pinch the map to zoom in and out to cover more or less of this location. Snapchat will tell you if you need to make your geofence bigger or smaller to meet its minimum (20,000 square feet) or maximum requirements (5,000,000 square feet). Drag the corners of the blue box to change the shape if needed.
When you're finished, tap the green Continue button.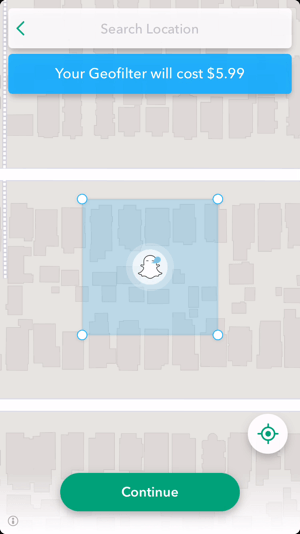 #3: Submit Your Custom Geofilter for Review
On the final screen, check your order details and tap Submit to send your geofilter to Snapchat for review.
You'll then see a pop-up message about payment. Tap Okay to agree to the Terms and Conditions and submit your geofilter for review.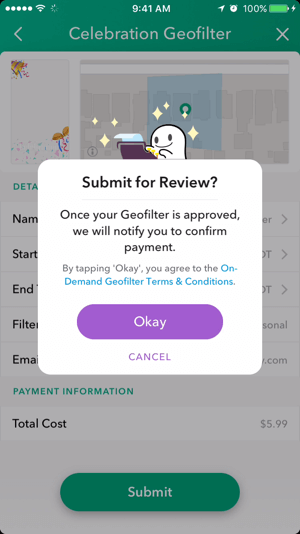 The geofilter created for this article was approved and ready for payment pretty quickly. Once your geofilter's status changes from Under Review to Approved, tap on your geofilter to confirm payment. Note: Your geofilter will not run unless you confirm your payment in the app!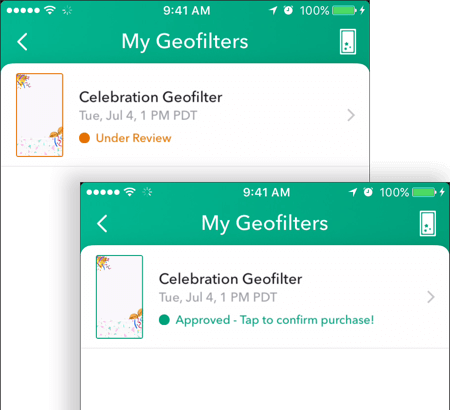 Depending on which type of mobile device you're using, you'll need your App Store (iOS) or Google Play (Android) payment information to be up to date to complete your purchase. The purchase process is similar to that of a song or an app. Tap to confirm your purchase.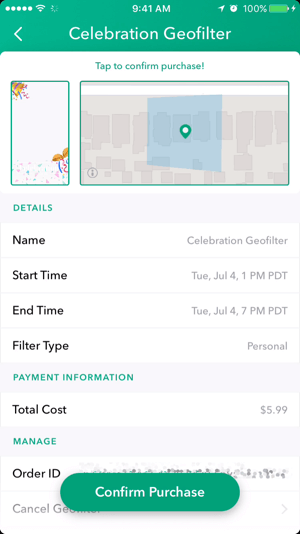 When you see the pop-up message below, tap Okay, and your geofilter will be set up to go live.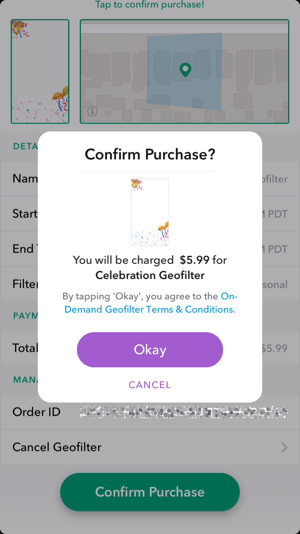 You don't have to worry about checking the app waiting for your geofilter to be approved. Snapchat will send you a confirmation email when payment is required, informing you to complete payment in the app.
If you're late completing payment, Snapchat may allow you to confirm payment after your scheduled start time and will do their best to get your geofilter running once you confirm payment. Because Snapchat reserves your geofilter's location, it will cost the same even if you confirm purchase after the start time.
#4: View Your Completed Geofilter Metrics
Once you have a completed geofilter, Snapchat lets you view the metrics from within the app. To access these metrics, open Snapchat and from your camera screen, swipe up and tap the gear icon to go to your settings.
Select On-Demand Geofilters and tap on one of your completed geofilters.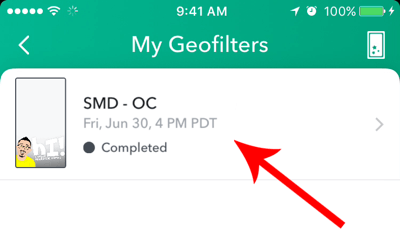 Now you can view the results of your completed geofilter in a mobile-friendly view. You can see your geofilter's swipes, uses, and views.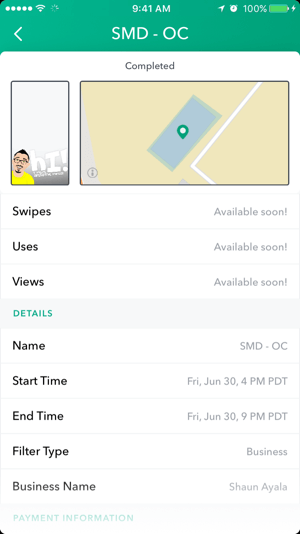 You can find additional information about on-demand geofilters in the Snapchat FAQ section.
Conclusion
Snapchat's in-app on-demand geofilters feature is a great option if you need a quick, easy geofilter. However, the downside is that creating a geofilter within the app is considered "personal," so promoting a business, brand, or logo may not be permitted. It's best to create geofilters for business with the desktop version of Snapchat.
I hope you found this tutorial helpful, and if you're on Snapchat, be sure to give it a try!
What do you think? Have you tried creating an in-app on-demand geofilter yet? Please share your thoughts in the comments below.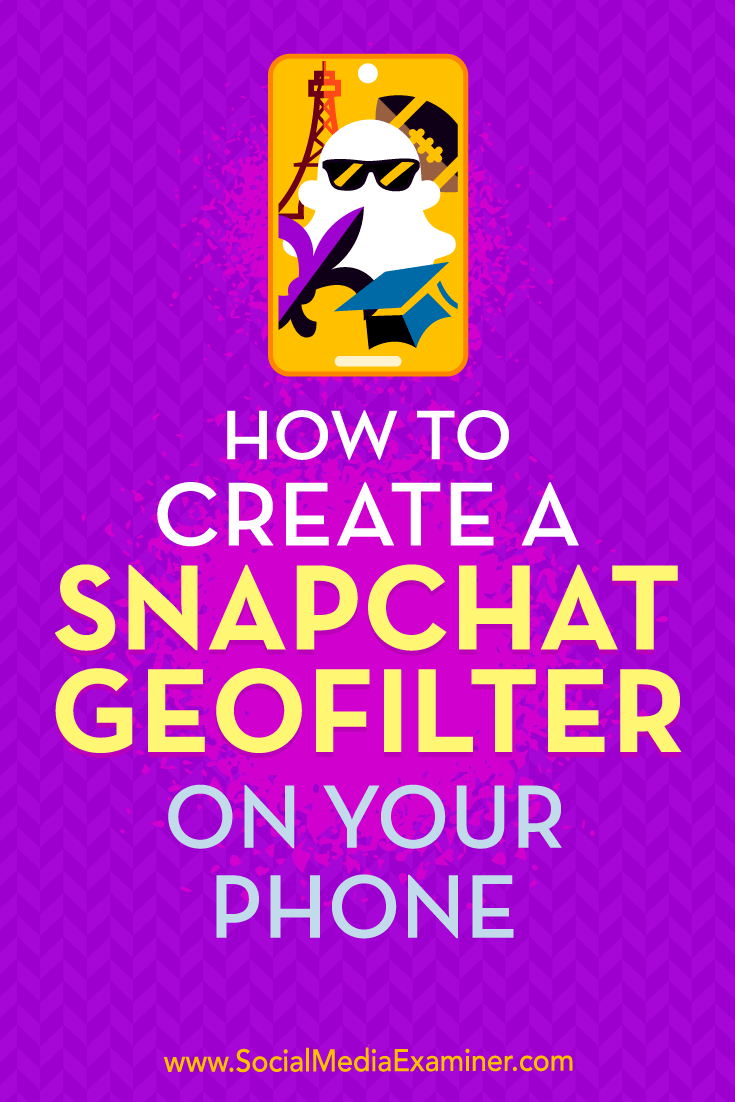 Experience The World's Largest Social Media Conference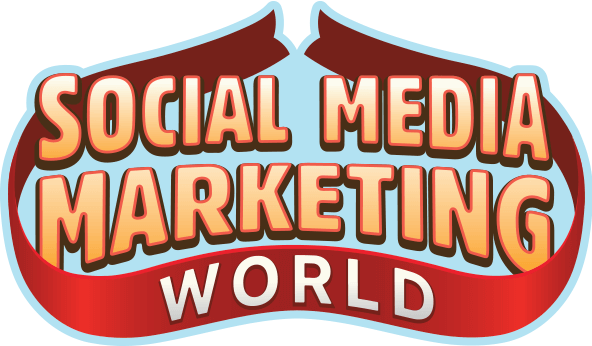 Quality marketing training, actionable takeaways, and beneficial connections—that's just a fraction of what you can expect at Social Media Marketing World! Join thousands of smart marketers in sunny San Diego this spring and level up your marketing.
🔥 Sale ends Wednesday! 🔥
GET TICKETS NOW