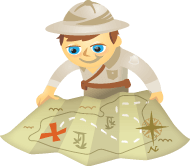 Want to broadcast a regular live show on Facebook with a co-host?
Wondering how to plan all of the logistics for your show?
In this article, you'll discover how to launch a successful Facebook Live show, with or without a co-host.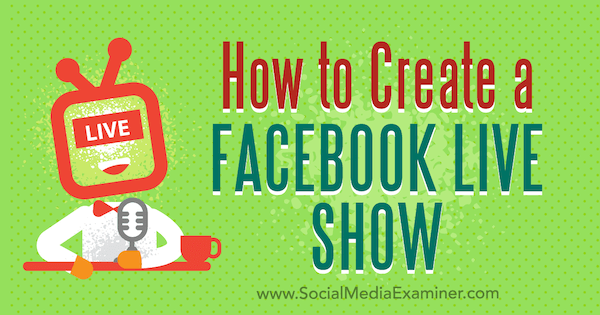 #1: Define the Key Objective, Measurement Tactics, and Success Benchmarks
Before you get swept up in the technical details and gear you need for your Facebook Live show, it's important to answer these questions:
What do you want to achieve from creating and running the show?
How will you measure your progress toward this goal?
For example, your goal might be increased visibility. How can you measure this? While not an exact science, tracking show mentions on other blogs and positive comments from people you don't know can help you gauge progress to some degree.
If you want to measure tangible results such as an increase in website visitors or mentions on social platforms, think about how you'll distinguish which results are driven by the show versus other sources.
When you're planning to co-host a live show with someone else, set a clear goal that's at the core of all you do. Take the time to talk with your co-host about your key objective to help avoid misunderstandings and distractions later on.
#2: Partner With a Co-Host Who Complements You
You may already have a co-host in mind or maybe you've discussed the idea of a Facebook Live show with a friend or colleague. If not, though, keep your show's objectives in mind when choosing whom to approach as a potential partner.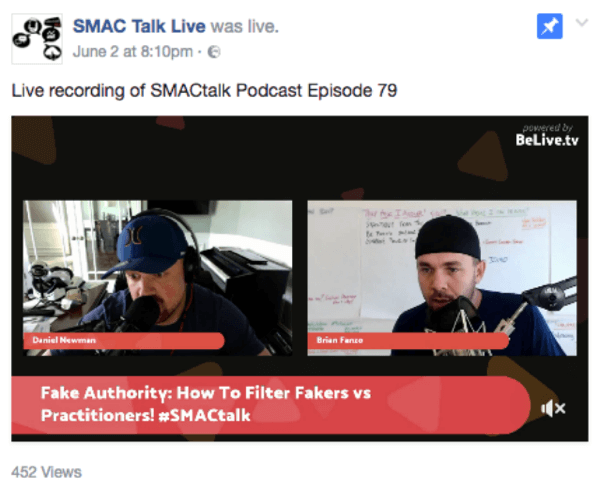 Though not a definitive list, consider these factors when evaluating a potential co-host:
Current audience: Does it make sense (in terms of your business and Facebook Live goals) for you to become known to your co-host's existing audience?
Personality: Will this person's personality complement yours when you're broadcasting? Are you equally matched in terms of confidence? Will it be easy to find a comfortable rhythm on-air?
Respect: It's important to respect each other's work and opinions. If you don't, your show will be an uncomfortable viewing experience for your fans.
Commitment: Ensure you're equally committed to the project or it might lead to frustrations down the line.
Energy: Your audience is unlikely to feel attracted to or inspired by someone who comes across as negative or lacking energy. You and your co-host don't need to be extroverts, but you do need to be able to perform for your audience.
Knowledge or experience: What knowledge/experience are you looking for in a co-host to achieve your goals? Assess areas of expertise, as well as depth of knowledge.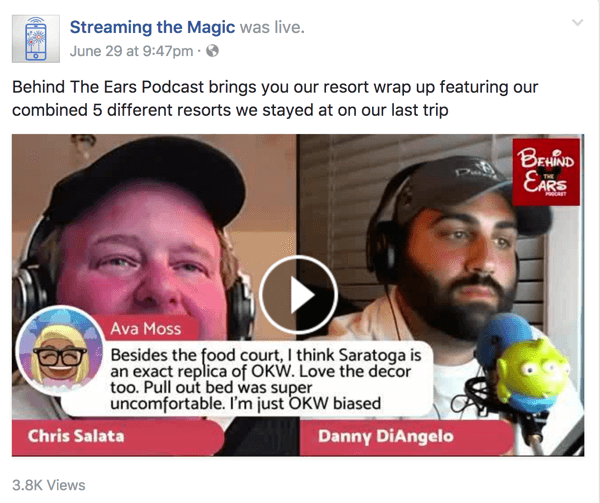 #3: Align Your Presentation, Delivery, and Branding With Your Target Audience Preferences
Think about both your current audience and your co-host's audience. Then define the audience you hope to reach with your co-hosted Facebook Live show.
Your knowledge of the audience you want to reach will inform these aspects of your show:
Subjects or themes: What content will your target audience respond to, and ultimately, engage with and share?
Format: Would your audience prefer talking heads in polite conversation, an energetic discussion, or more of a comedy-duo approach?
Timing: When is your target audience most likely to be online with time to actually watch and respond?
Name and branding (if any): It's important to promote the show to your audience on a regular basis. You'll get the best response if they like the look and feel of your branding.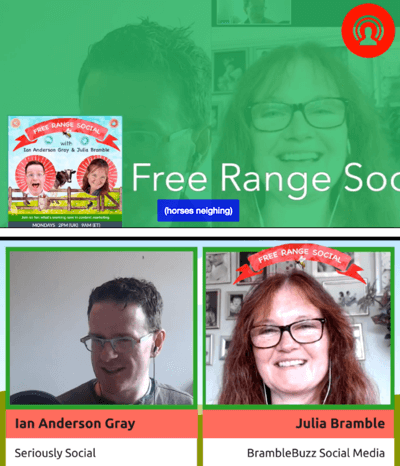 While you're in the planning stages, send out a survey to your audience to get feedback on what type of show they prefer. This also gives you the opportunity to tease your new show.
#4: Clarify the Topics You'll Discuss
Brainstorm a list of topics and ask your audience what they'd like you to cover in your broadcasts. Schedule the best ideas in an episode calendar.
Get Your FREE Course: Web3 for Beginners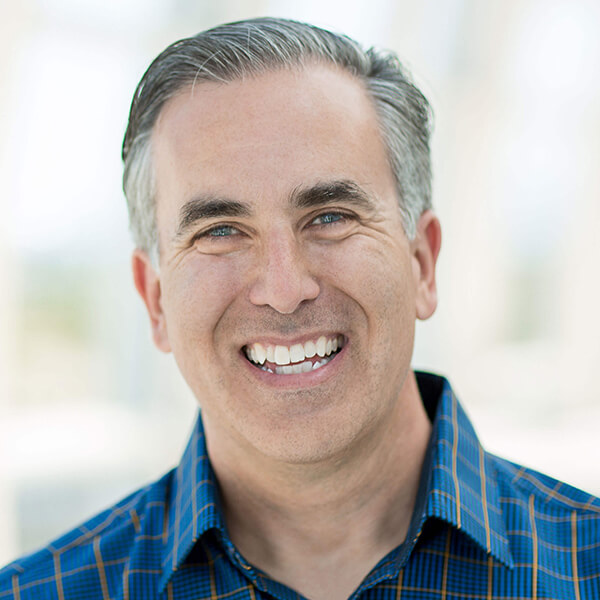 Curious about Web3, but don't know where to start or who to trust?

Introducing Web3 for Beginners, a course taught by Michael Stelzner, the founder of Social Media Examiner.

Learn the basics of Web3 and apply it to your business with this FREE comprehensive course.
CLICK HERE TO GET FREE ACCESS
Creating a calendar will save you from the last-minute panic of trying to decide the topic for the next show. Also, it will allow you to sign off each episode with the details of the next episode, which will help you appear more professional and committed. You'll need to know the topic in advance to promote it, too.

Having a schedule doesn't mean you can't respond to events and news or create shows based on feedback from your audience. However, it will help you stay organized so you're not overwhelmed. At this stage, plan out the structure for each episode:
How will you open each show?
What will your call to action be?
How long will each show be?
Are there any specific segments you want to include each time?
Also think about how your show can carve out a niche in the increasingly noisy world of Facebook Live broadcasts. Both of your personal brands will help, but developing a unique approach can also make your show stand out from the crowd.
#5: Choose Which Facebook Channel to Broadcast From
Facebook allows you to broadcast live from a personal profile, group, or business page. Choose the option that will help you best meet your goals. Here are some points to consider for each option.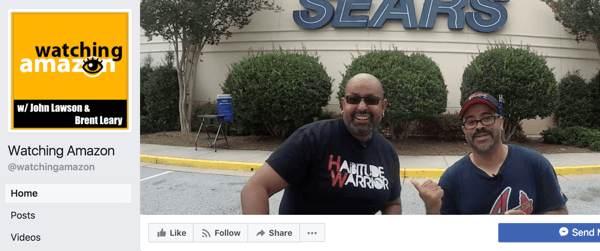 Personal Profile
Going live via a Facebook personal profile will often provide the best reach, but only one host can share the live stream directly from their profile. Also, you won't be able to promote the replay with Facebook ads unless you share it to a Facebook page, or download and then post it to a page.
Group
Creating and growing a Facebook group in which to share your live shows can be a great way to achieve community-growth goals. Once the group is established, you'll have a ready-made audience and can use the promise of future shows to attract new group members.
But your network outside of the group won't see your live broadcasts and it may be difficult to share the link to the replay afterward, depending on your group's privacy settings.
Business Page
Most people use their Facebook page to broadcast co-hosted shows. It provides a home for your live streams and represents both hosts equally.
If you create a new page to host your live broadcasts, you can establish a brand with a cover photo and thumbnail. You can provide more details about both the show and hosts in the About section.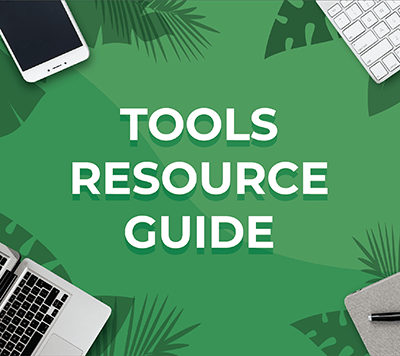 Looking for something to make your life easier?
Discover the tools we recommend to drive engagement, save you time, and boost sales across your entire marketing funnel or business.
Whether you need help planning content, organizing social posts, or developing your strategy, you'll find something for every situation.
FIND YOUR NEXT FAVORITE TOOL

You may not get the immediate reach you would from a personal profile, but if you schedule your shows in advance, you can promote them to a wider audience using Facebook ads (and other social media platforms). You can also promote your replays.
If you live-stream from a page, organize your replays into video playlists to make it easy for people to find episodes on specific themes after the event. Navigate to the Videos tab and Facebook will prompt you to create a playlist from there.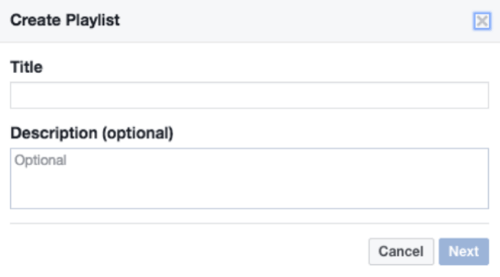 #6: Assign Co-Host Roles
You'll save time and energy if you and your co-host divvy up roles up front. For example, your co-host might handle the tech side (testing out new options and scheduling each episode), while you create the promotional images for each show and write posts on your Facebook page between live episodes.
Remember to set aside time before each episode to plan what you'll cover. For example, you might message your co-host in the morning before you go live in the afternoon, sharing the points you both want to cover. You can sort out any overlap, and if you need to go back and do some more thinking, you have time to do that.
You don't have to plan out every word, though. A broad outline with specific points planned in advance can help you feel confident and excited. Some of your shows might be more conversational than others, and some might require more audience input than others. Find a balance that works best for you.
Before the show starts, allow time (at least 20 minutes) to test the Internet connection and equipment. If you hit a glitch, stay calm. After all, the worst that could happen is that your episode won't air, which is frustrating but not the end of the world.
#7: Create a Promotion Plan
The more time and effort you put into promoting your show, the better your results will be. There's nothing more disappointing than planning an amazing episode but ending up drawing only one or two viewers.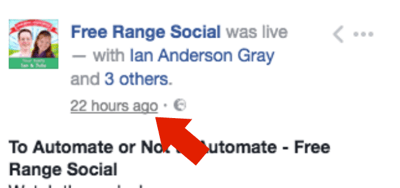 Make sure to set aside time to share the news of the show. Scheduling the show not only creates a post on your Facebook page that alerts your fans, but if you click the time stamp on the post, you'll also get a unique URL you can share anywhere to spread the word.
Consider designing some generic images you can update each week with the episode title. You can use them to promote upcoming episodes and the replay on your social channels, websites, and via email.
Plan out a promotion schedule you can use for every show. For example, if you have a weekly show on Monday, your promotion plan for Twitter, Facebook, and Instagram might look like this:
Twitter:
Saturday – 2 tweets
Sunday – 2 tweets
Monday – 3 tweets (1 before the show, 1 on going live, 1 after the show sharing the replay)
Tuesday – 2 tweets to share the replay
Wednesday – 1 tweet to share the replay
Thursday – 1 tweet to share the replay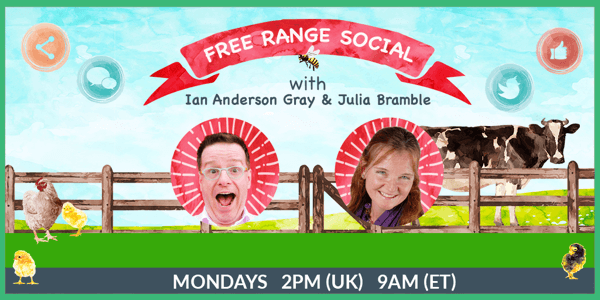 Facebook show page:
Friday/Saturday – Schedule the show.
Saturday/Sunday – Repeat notification of the show.
Facebook personal profiles and other Facebook business pages:
Sunday/Monday – Share the scheduled link on other business pages.
Sunday/Monday – Share the scheduled link on personal profiles.
Share the link to your personal profiles just as the show goes live.
Instagram:
Sunday/Monday – Share a post announcing the show.
Monday – Create Instagram stories about the show.
You can also run Facebook ads to promote your show.
Tip: It's just as important to promote the replay as it is to promote the live show. Some of the best conversations around the topic you've been discussing might happen via posts promoting the replay.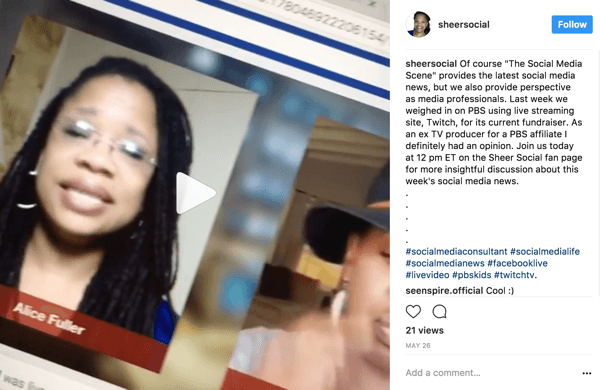 #8: Engage and Follow Up With Comments
During your broadcast, respond to comments and questions from your audience. Keep in mind, too, that people may have already started a discussion on the promotional tweets and posts you've shared. Mentioning some of those people during your show can help you build relationships with your audience.
Of course, you can't respond to all of the comments during the broadcast (and some people may join as you're about to finish) so make sure to respond to comments just after the show has finished. Also check in regularly to address comments on the replay, especially if you asked your audience to share the link with their networks while you were on-air.
#9: Repurpose Your Content
Your video will live on in your news feed as a replay and will attract new views over time.
To give replay viewers the best experience, edit your original post to add extra details, links, and show notes. To edit the text, click the three dots in the top right of the post and select Edit Post.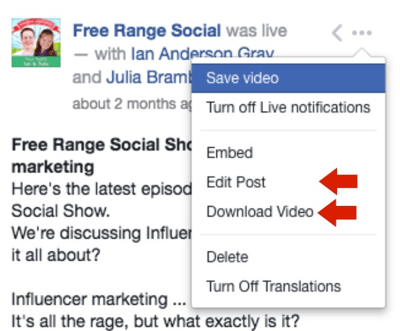 In the Edit Video window, you can edit the title and add tags.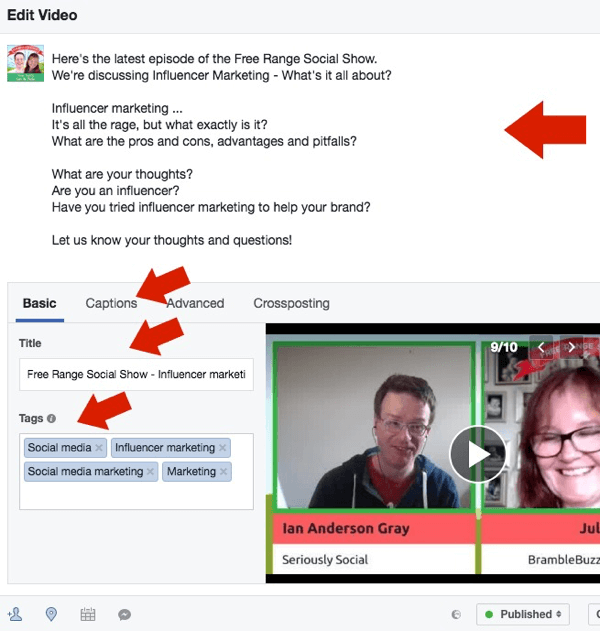 Click the Captions tab to add captions to your replay video, which help attract viewers who watch with the sound off. If you click the Generate button, Facebook will add captions automatically for you.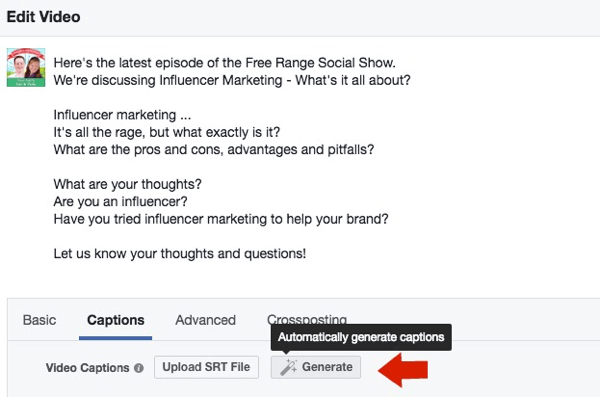 To download your video, click the three dots in the top right of the original post and choose Download Video.
Repurposing your video can help reach the goals you defined in step #1. Here are a few ways to use your video for content on your other social channels or blog:
Upload the video to YouTube and embed the link in a blog post or SlideShare presentation.
Get a transcription made from the video (using a service such as Rev) and use it as the basis for a blog post or download.
Trim the text and/or video into smaller segments to use as social media posts.
Use the sound from the video as ready-made content for a podcast.
If you plan your content repurposing from the start, you'll get more out of the effort you put into creating your shows.
Conclusion
Taking the time to come up with a plan for your Facebook Live show will pay dividends and save you time down the line.
What do you think? Have you started a co-hosted show? Or are you in the process of planning one? Please let us know in the comments below!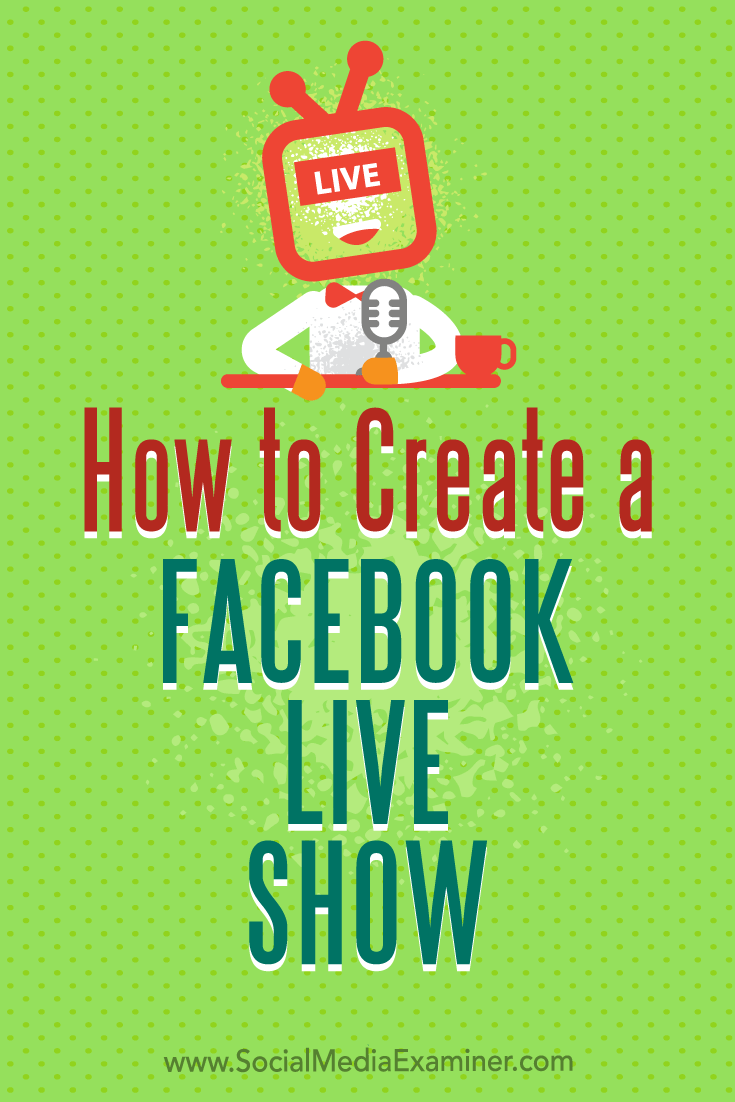 Get Your FREE Course: Web3 for Beginners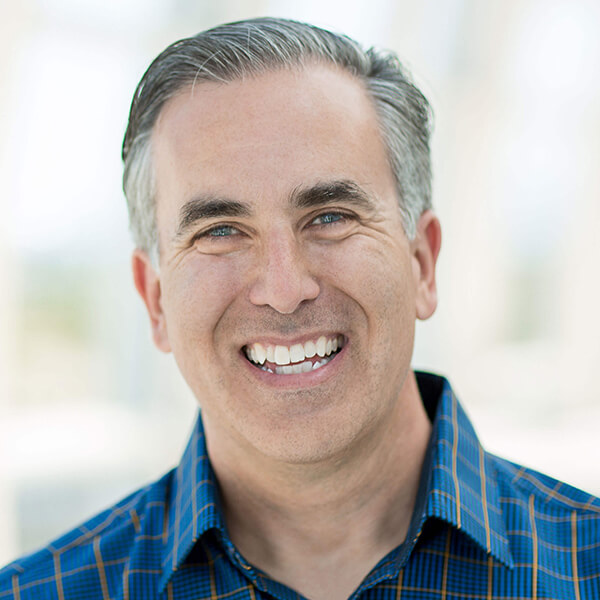 Curious about Web3, but don't know where to start or who to trust?

Introducing Web3 for Beginners, a course taught by Michael Stelzner, the founder of Social Media Examiner.

Learn the basics of Web3 and apply it to your business with this FREE comprehensive course.
CLICK HERE TO GET FREE ACCESS