Want to improve your social media ads performance? Wondering how to build the right team so you can maximize your results?
In this article, you'll discover how to build a team to scale your Facebook and Instagram ads management.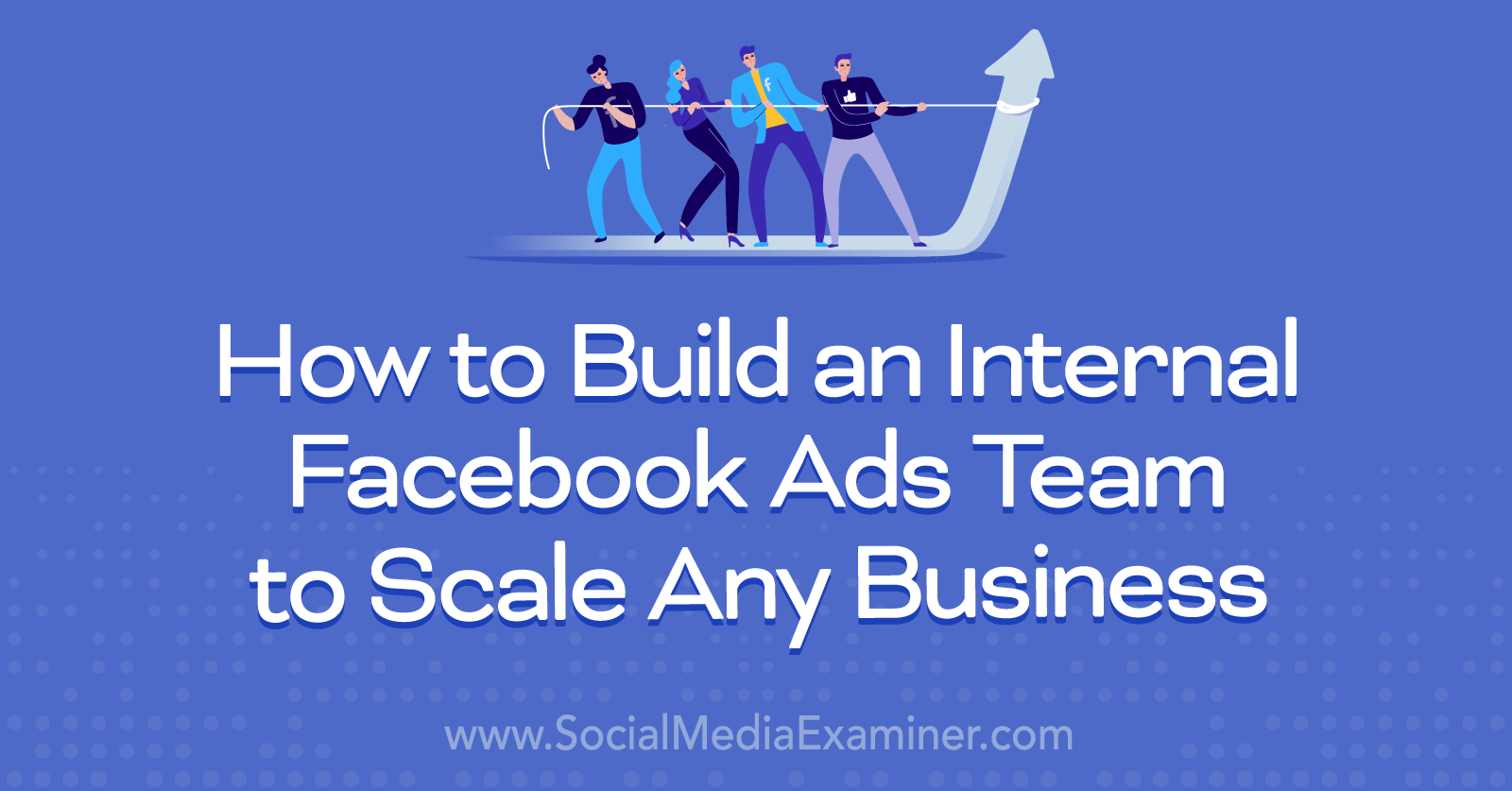 How Facebook Advertising and Instagram Advertising Help You Scale a Business
First off, let's talk about paid versus organic social media. Maybe your organic social strategy is thriving. Maybe you're on a budget. Are paid ads really worth it?
The answer is yes. Organic social media can help you build an audience and connect with customers. But if you want to scale, then you need a paid media strategy, too.
Both organic and paid media take a lot of time, effort, and understanding. However, paid media has one big advantage. You get more detailed feedback and you get it much faster. It can take months to establish, monitor, and report back on an organic strategy.
Meanwhile, you can start getting results back from an ad campaign within hours. That makes paid social ideal if you're figuring out your strategy, doing customer research, or testing the ground for a new product.
Marketers and entrepreneurs who use paid social:
Scale faster.
Learn faster.
Earn faster.
Now, it's certainly true that the social ad landscape is changing fast. Social networks come and go (X, anyone?), ad formats change, and new legislation comes into play. But all the signs right now point to a strong future for paid social.
For example, in 2023, we know that inflation has been high. eCommerce data shows that consumers are still spending but they're choosing to spend with brands that invest in paid traffic. As budgets tighten, you have to spend money to get views, leads, and sales.
Another positive signal comes from Facebook itself. Remember when Facebook Ads Manager was fiddly and difficult to learn? The ad platform has gotten a lot smarter over time. You can now get stats and feedback even faster. And, because a lot more of it is automated, your team has more time to focus on original creative and customer experience.
How to Build an Internal Facebook Ads Team
Paid media has the power to scale up your business, fast. But that doesn't mean that it's effortless.
The single biggest mistake that owners, entrepreneurs, and marketers make in paid media is believing that one person can manage the whole process.
Marketing covers many different skill sets: creativity, technical knowledge, ad budget planning, strategic thinking, empathizing with customers, and more. Have you ever thought how rare it is to find someone with all of those skills at once? Most of us are lucky to be good at just a few things. We play one tune really well but we can't replace the whole orchestra.
Segmenting your paid media workflow is more efficient. It gives each member of the team a chance to be an expert. Instead of scrambling to design creative assets, review budgets, and monitor consumer feedback, each person gets to own their part of the process.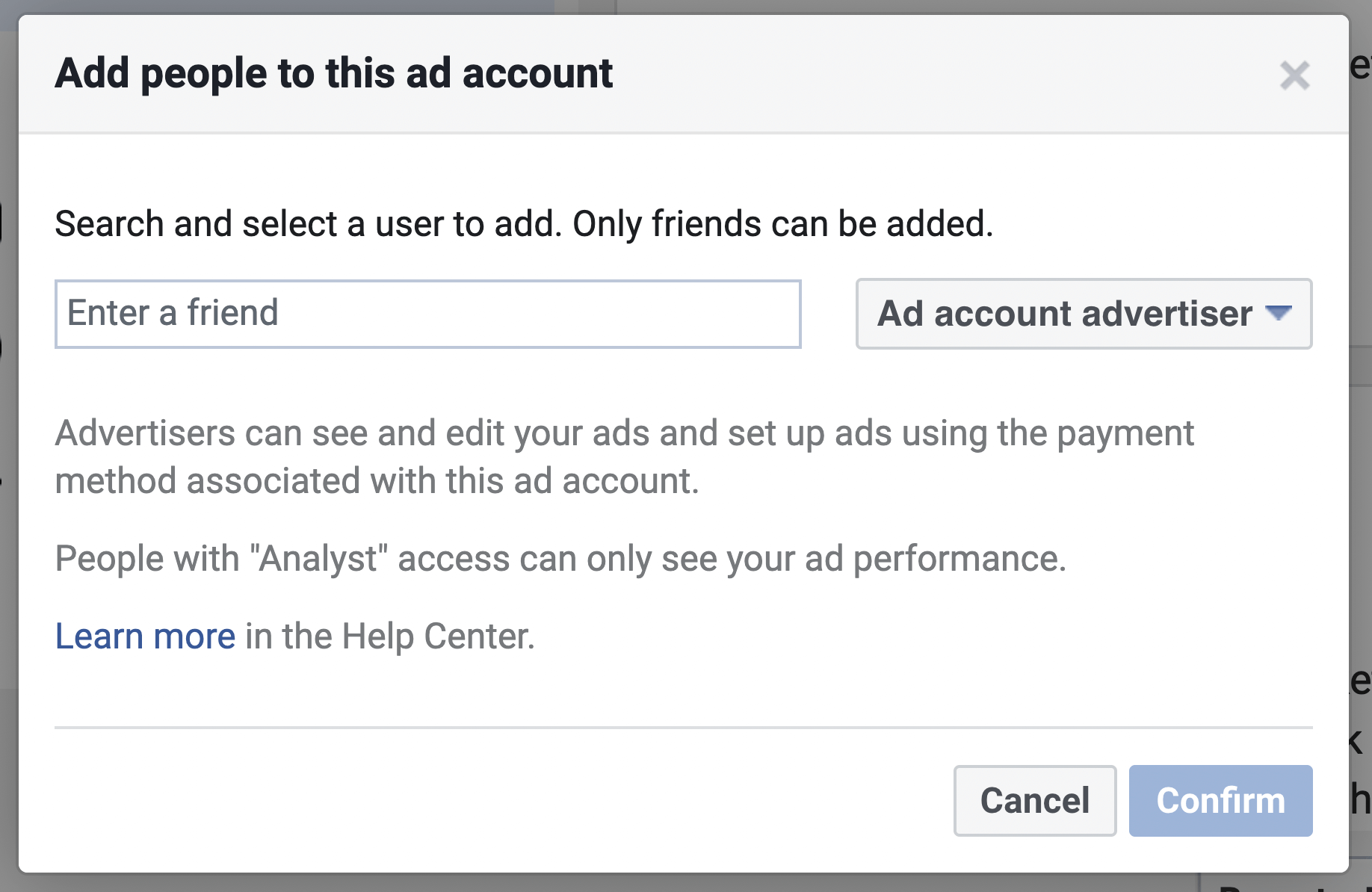 When you're building an internal Facebook Ads team, start with yourself. What are your core competencies? Once you've picked your role, you'll know who else to hire.
Every paid media team should include:
A multimedia editor
A paid media buyer
A creative strategist
There may be other roles, such as asset creation, which you can outsource. These three roles are those that have to be in-house. They could be on- or offshore, on-site or remote. The most important thing is that they're a part of your business. They need to know it inside out.
#1: The Multimedia Editor
The multimedia editor's role is to manipulate, edit, and deploy assets for paid media. Those assets include everything from ad copy to images, video, audio, GIFs, slide decks, and calls to action. As new assets are created, either in-house or externally, they all flow toward the editor to be refined and sorted.
Multimedia editor can often be an offshore role. The skills needed and the quality of work are generally consistent across different places and it's easy to do this part of the workflow asynchronously. It doesn't matter what time zone your editor is in, as long as they share assets in a timely fashion.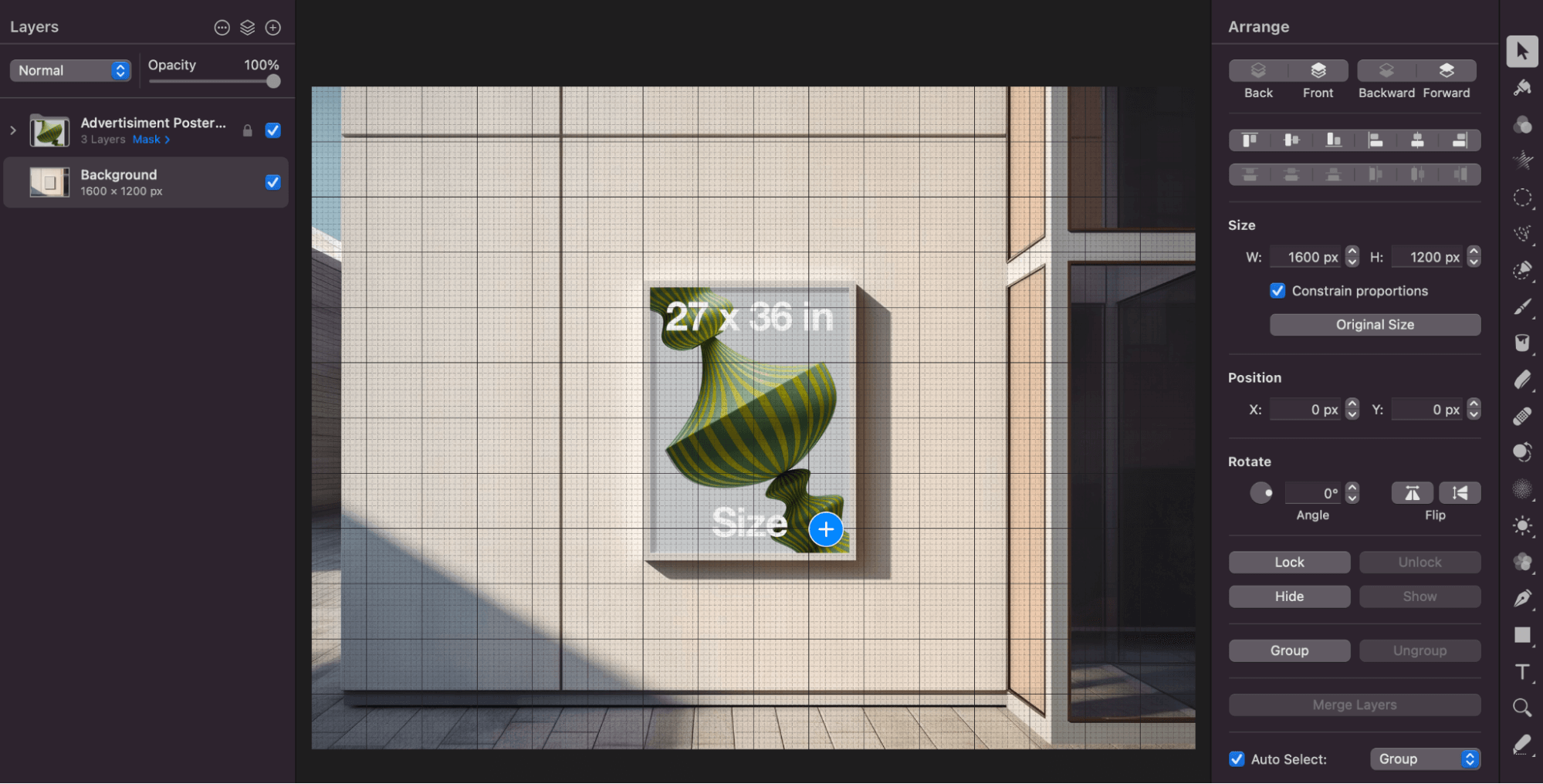 This is also an area of the workflow where you can scale up and down quickly.
Re-use content assets across organic and paid social media.
Only create as much content as you need to test an idea. One to three ad concepts per product or offer are usually enough.
If you're scaling up temporarily—for example, to test a new product launch before refining it—then consider hiring a short-term role.
This approach makes your content creation more agile. When your paid media strategy becomes more efficient, you'll see a better return on ad spend.
#2: The Media Buyer
A media buyer is like the paid version of an organic social media marketing manager. Many of the skills are the same, with added budgetary expertise.
A good media buyer can:
Set up ad campaigns using content from the multimedia editor, crafted around your products, services, and offer.
Distribute content effectively.
Spot opportunities to amplify successful organic content.
Allocate budget.
Structure ad campaigns and ad sets for clean, quality reporting in Meta Ads Manager.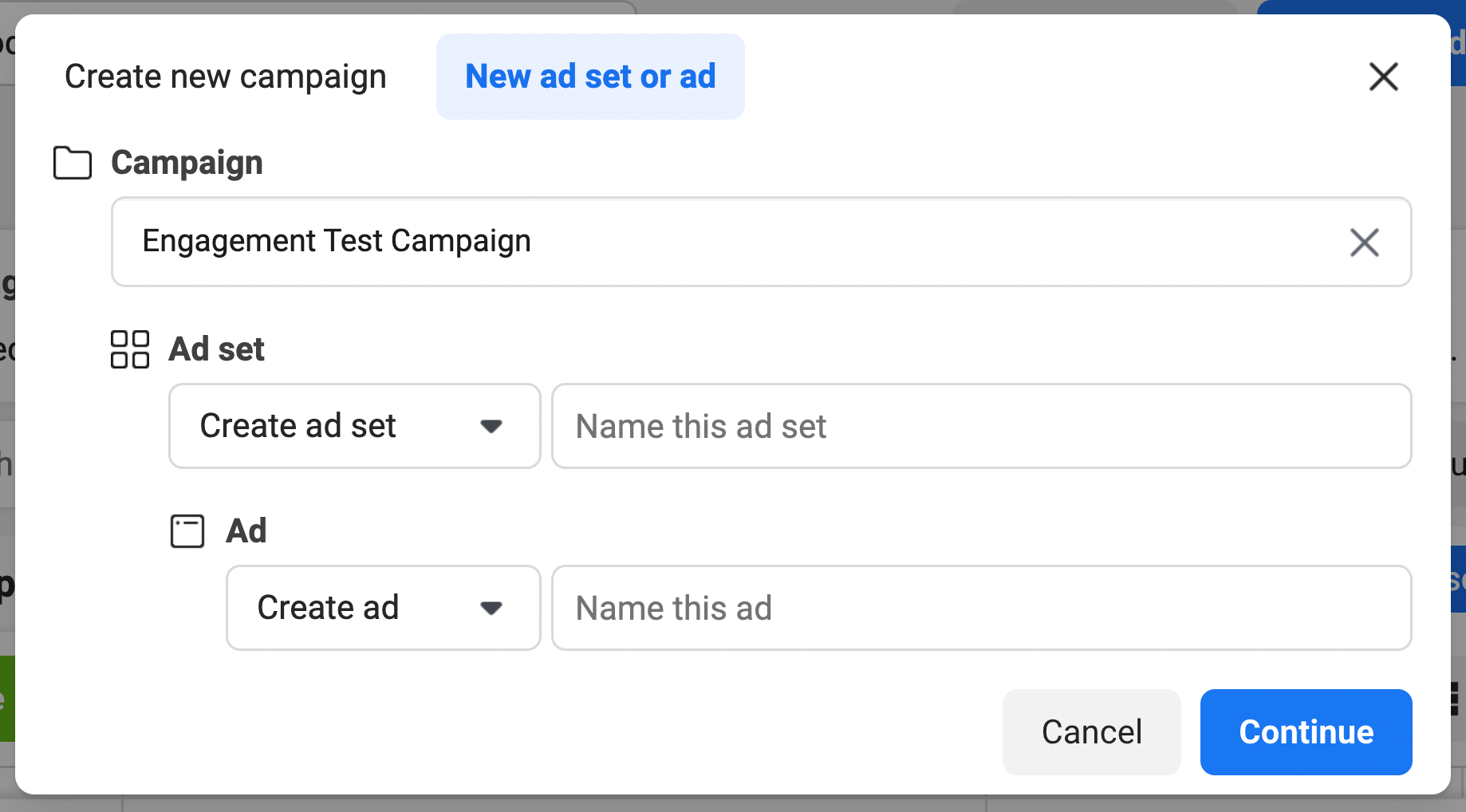 Analyze ad performance.
Analyze return on ad spend.
Give feedback to the multimedia editor to improve performance.
Get consistent results.
The most important data for media buyers are called "hard metrics." Three hard metrics matter to your business:
Cost to acquire a new customer (CAC)
Return on ad spend (ROAS)
Number of new customers acquired
A media buyer with a full set of skills like this will probably be at a mid-career or senior level. Ideally, you'll hire for this role on-shore, with a salary budget of $45,000 to $75,000.
It's important for a media buyer to be onshore, or at least close by, because you need someone who can reliably respond to issues and handle campaigns instantly. If you choose to hire offshore, don't go more than three time zones away from your head office. Media buying needs quick responses so 3 hours is the maximum time difference you can afford before performance starts to suffer.
You're looking for someone who can effectively measure and report on performance. That's the most important part of their role. Each person will bring their own style to it but I'm going to recommend two frameworks for reporting on Instagram and Facebook ad performance.
Train your media buyer to write reports with the 1-3-7 model and the WWW framework so that the results are clear, readable, and ready for action.
The 1-3-7 Model for Monitoring Facebook Ads Performance
The 1-3-7 model is a way to plan your reports. When should the media buyer check in on ad performance? How often?
This framework breaks reporting down into three stages after publishing an ad.
Day 1: The ad has just gone live. Check stats about clicks and click-through rate. If it's much higher or lower than expected, consider tweaks.

Day 3: By now, it'll be clear whether your campaign is succeeding, failing, or just floating along. Switch off any campaign that isn't visibly successful. Don't waste your budget on mediocrity!
Day 7: Last chance to assess the campaign. Make the same judgment that you did on Day 3. An ad campaign is either getting great results or it ends.
At the end of 7 days, you should have a clear report on whether a campaign worked, from beginning to end. Successful campaigns can stay running, while failed campaigns provide valuable data for the future.
The WWW Framework for Facebook Ads Reporting
Once you've collected data (for example, with the 1-3-7 model), then you have to write up the report. The WWW framework is a way to think about reports that encourages clear messages and explanations.
It's called the WWW framework because it uses three questions that start with "W":
What happened? Explain what you did and how it performed.
What's happening now? Explain what decisions have been made. For example, is an ad still live or have you taken it down?
What can we expect to happen? Run through the probabilities and options ahead. A good ad might keep performing, while a bad ad might mean that you need to make changes to the workflow.
Reports written with this framework are structured and comprehensive, and most importantly, they can suggest and inform actions for the future.
#3: The Creative Strategist
The creative strategist is the final member of your team, connecting the multimedia editor and the media buyer. This is a new kind of role—the responsibilities of the creative strategist used to belong to the media buyer. But there's a good reason to separate them.
While the media buyer analyzes overall budgetary performance, the creative strategist focuses on creative performance. It's a very different skill set.
A good creative strategist can:
Create customer avatars.
Understand the target market and market conditions.
Create and use a branded tone of voice.
Come up with ideas for new content.
Create content briefs for the multimedia editor.
Analyze creative assets, including a detailed understanding of their strong and weak points.
Test and refine content with the aim of increasing conversions.
While media buyers look at hard metrics, creative strategists focus on soft metrics:
Thumb-stop ratio. Do people stop scrolling to watch your content? The thumb-stop ratio is calculated as the total number of video impressions divided by views of at least 3 seconds. Meta doesn't charge you for ad views less than 3 seconds.

Landing page views. When users stop to watch your videos, how many click through and engage with your lead content?
Click to purchase ratio. How many people view a video, tap through, and then complete a conversion?
When you're hiring for this role, you can search offshore, with a hiring budget of $15,000 to $25,000. Just like a multimedia editor, a creative strategist can work asynchronously. It's not essential that they should be in the same time zone as you.
Look for a creative strategist who's familiar with the Meta suite of tools and can talk intelligently about soft metrics. For a quick interview test, show them a range of good and bad ads, and ask them for an on-the-spot analysis of the creative.
How the Facebook Ads Team Works Together to Manage Your Facebook Ad Account
Now you've assembled your in-house team of multimedia editor, media buyer, and creative strategist… How do they all work together?
Remember, the goal of an in-house team is to give everyone a specialty. The three roles interact and support each other but they don't overlap.
The creative strategist takes audience research and organic content and figures out what creative assets are needed. They brief the multimedia editor on the content types needed and plan ahead.
The multimedia editor manipulates content and makes it ready for different ad sets and campaigns. They supply creative assets to the media buyer.
The media buyer sets up campaigns in Meta Ads Manager, adds assets, and produces reports on hard metrics. They share information with the creative strategist for feedback to the editor.
This way, everyone gets to focus on what they're best at. Each person on the team becomes an expert in their tasks and uses their natural skills to their full potential.
Once you find the right team, it'll be easy to create, measure, and scale your ads on Facebook and Instagram. You'll see huge gains in efficiency, creativity, and clarity.
Other Notes From This Episode
Where to subscribe: Apple Podcasts | Google Podcasts | Spotify | YouTube Music | YouTube | Amazon Music | RSS
✋🏽 If you enjoyed this episode of the Social Media Marketing podcast, please head over to Apple Podcasts, leave a rating, write a review, and subscribe.
---
Stay Up-to-Date: Get New Marketing Articles Delivered to You!
Don't miss out on upcoming social media marketing insights and strategies! Sign up to receive notifications when we publish new articles on Social Media Examiner. Our expertly crafted content will help you stay ahead of the curve and drive results for your business. Click the link below to sign up now and receive our annual report!