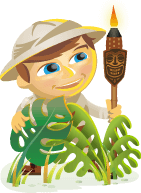 Do you want to use Snapchat for business?
Wondering how to incorporate your brand into live stories?
To explore how to use Periscope and Snapchat for business, I interview John Kapos.
More About This Show
The Social Media Marketing podcast is an on-demand talk radio show from Social Media Examiner. It's designed to help busy marketers and business owners discover what works with social media marketing.
In this episode, I interview John Kapos, part of a long family line of chocolatiers who have run Perfection Chocolates in Australia since 1939. Online he's known as Chocolate Johnny. He's very active on Snapchat, Instagram, and Periscope.
John shares how marketing on Snapchat has affected his business.
You'll discover creative ideas to help your own business succeed with Periscope, Snapchat, and Instagram Stories.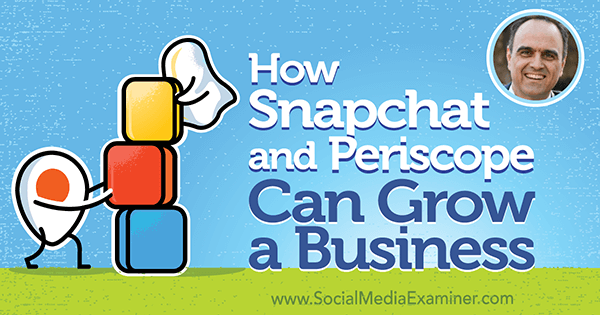 Share your feedback, read the show notes, and get the links mentioned in this episode below.
Listen Now
Where to subscribe: Apple Podcast | Google Podcasts | Spotify | RSS
Here are some of the things you'll discover in this show:
How Snapchat and Periscope Can Grow a Business
How John Got Started With Snapchat
John shares that his store in Sydney, Australia gets bombarded with kids at the end of the school day, and he had begun to notice his sons and their friends using Snapchat. Even though he was told he's "too old" for Snapchat, he decided to take a chance.
John, a self-described early adopter, started on Facebook and then got involved with Instagram. While he felt Instagram was cleaner, nicer, and crisper, he loved the functionality of Snapchat. For example, it let him do a video and include titles, add music, and so on.
In the beginning, John posted photos of customers and chocolate, as well as videos of him introducing himself and making treats.
In one of those early promos, he posted a picture and told his followers to screenshot it and then come in for a free hot chocolate. Two people did just that, and John shares that he's had as many as 60 people come to the store in response to a similar promotion.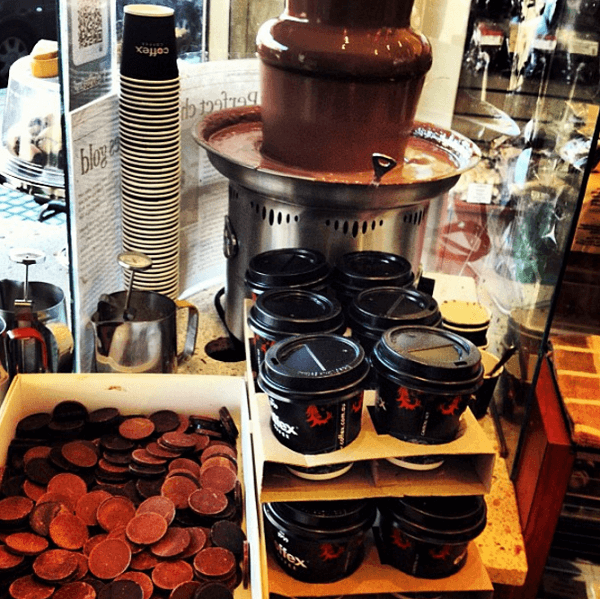 Now, John explains, his Snapchat stories all have a beginning, a middle, and an end, and all have a tie to chocolate. Each story also has a call to action such as Come to Perfection Chocolates, Come to the website, Come to meet me, or Be part of the party.
For example, a Snapchat promotion of his Star Wars chocolate products began with an image of Han Solo and the text, "I'm in a dilemma. Help Me." The middle was an explanation of what John was making. The story ended with a call to action: "Please screenshot and tell me which one is better: milk chocolate or dark chocolate." A total of 63 people responded.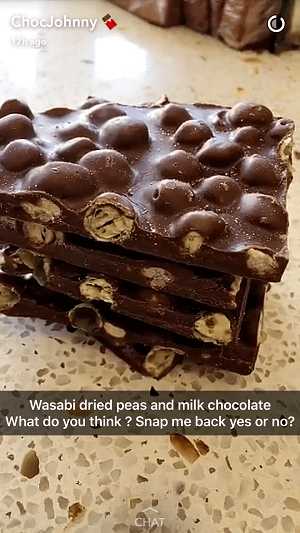 Listen to the show to discover how using Snapchat has turned John's store into a global brand.
Working Your Brand Into Snapchat Stories
Everyone has a story, John believes, and he says it's all about getting out of your comfort zone and telling your story.
People tell John he's got an advantage because he's promoting chocolate, and everybody loves chocolate. However, John doesn't think that should make a difference, and shares that he's helped a dentist create funny stories that make children want to come and see him, and a mechanic in New Zealand build a story around how to change a tire.
John reiterates that anyone can create stories with any product, they just have to step out of the box.
For example, he explains, spotting a large chocolate Easter egg in his store inspired a Snapchat video about two chocolate rabbits that mated to produce a 10-pound chocolate egg, out of which came a white chocolate elephant.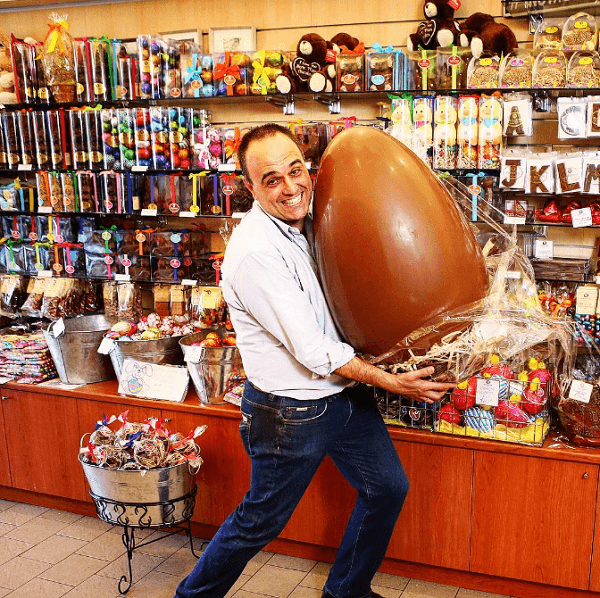 John also creates stories about his characters, Johnny Chocolate, a chocolate 'dealer'; Johnny's bodyguard, Frankie; and Johnny's drag-queen girlfriend, Vanilla Chocolate.
Listen to the show to hear what happened when John set out to prove he could go a week without using chocolate in his snaps.
John's Process for Creating Snapchat Stories
As John comes up with possible Snapchat stories throughout the day, he keeps notes about each idea on his phone. He also takes advantage of customers who want to be in a story.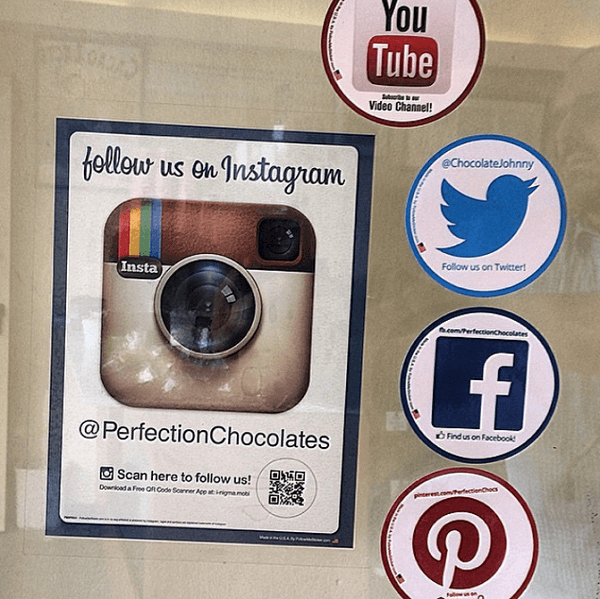 For example, a customer who discovered John on Periscope traveled from Queensland to come to his shop and meet him. The customer had brought a gift for John, which inspired him to create a six-snap story about the gift delivery. At the end of the story, John asked people to follow his new friend, who got 42 new followers as a result.
To develop ideas for your own stories, John suggests using a piece of paper and drawing three little squares with "10 seconds" under each square. This helps you create a focused story. Use the first square to describe the beginning or opening of your story, use the second square for the middle, and the third to depict the end. Remember, this is your chance to be funny and informative and share information.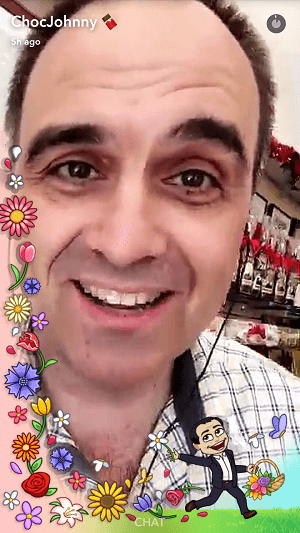 Go slowly at the beginning, John adds. At the most, John spends half an hour a day on Snapchat and does about five snaps a day. Do a few stories at a time and don't make them too long.
Listen to the show to hear why it's okay to take risks with Snapchat stories.
How John's Use of Instagram and Snapchat Differ
John uses Snapchat for branding and he focuses only on Chocolate Johnny. On Instagram, he focuses only on the business of Perfection Chocolates. Because he doesn't want people who follow both accounts to see the same thing twice, he doesn't cross-post his content.
For example, to promote his salted Brazil nut caramel, he did separate stories on Instagram and Snapchat.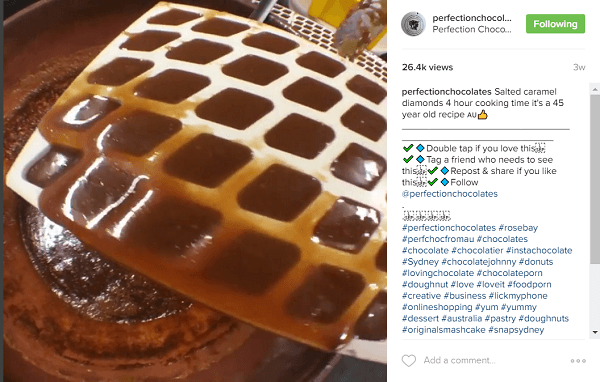 The Snapchat story featured the Chocolate Johnny voice and Oompa Loompas, and had a comedic feel. The Instagram version featured John's regular voice, different camera angles, and a more professional message: "Hey guys, I'm making a Brazil nut salted caramel. These are the ingredients and this is what it looks like in the end. I really want you to come to the store."
Same product, two different platforms, two different stories.
Listen to the show to hear how John targeted local customers on Instagram.
How John Uses Periscope
While he doesn't combine Periscope with Snapchat, John promotes his Snapchat account via Periscope. For example, he'll hold up his snapcode and ask people to screenshot it so they can follow him on Snapchat.
John says that because he uses a single Periscope account to broadcast as Perfection Chocolates, Chocolate Johnny, and John Kapos, the content varies.
For instance, John Kapos will do a Sunday morning motivational scope while he walks on the beach. He'll use a title like, "How Can I ____?" and ask viewers what he should talk about. Someone might say, "How can I become a better businessman?", "How can I become a better entrepreneur?", or "How can I become a better father?" Then they discuss the topic on Periscope.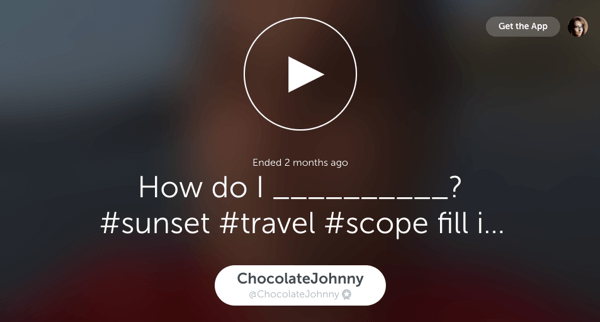 While most of John's scopes run between 15 and 30 minutes, he recalls one scope during which he streamed chocolate flowing, along with his playlist, for 45 minutes. John thinks he had 4,000 live viewers, who were talking among themselves while they watched. Sometimes, he'll just set up his phone on a tripod near the coffee or chocolate machine and just chat with customers.
Periscope has had an immense impact on John's business. His first Periscope was on April 1, 2015. Since then, 61 viewers from all over the world have come to the store. Currently, John is waiting to meet his 100th visitor from Periscope, as he's planning a Periscope party in their honor. They'll also receive $100 worth of chocolate!
Snapchat and Periscope have affected John's life in a positive way, too, allowing him to fulfill a long-time dream. He was invited to speak at Periscope Summit, which has enabled him to inspire, motivate, and educate others.
Listen to the show to hear John and Mike discuss Messenger Day.
Discovery of the Week
Pocket, a bookmarking site, recently added Pocket Explore. This new feature curates all of the content saved to its site into a searchable, public news feed, allowing marketers to find popular stories they may have missed.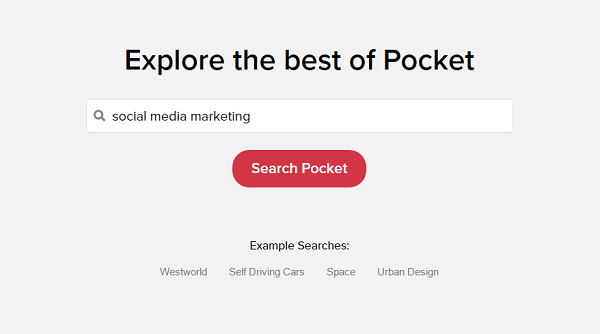 Pocket knows how long somebody scrolled through an article to read it, how long it was open, and whether they shared it, and uses all of those signals to surface the top-rated stuff.
Marketers can type in "social media," "Facebook," "Twitter," and even "marketing" to find top shared news about these topics. It's another great resource to find cool stuff.
Pocket Explore is built into the paid and free versions of Pocket, and is usable on desktop and iOS and Android devices.
Listen to the show to learn more and let us know how Pocket Explore works for you.
Listen to the show!

Key takeaways mentioned in this episode: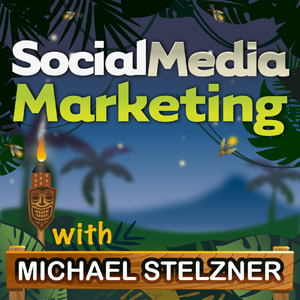 Ways to subscribe to the Social Media Marketing podcast:
What do you think? What are your thoughts on Snapchat and Periscope? Please leave your comments below.